We recently paid a visit to ink, our friend Chef Michael Voltaggio's much-lauded West Hollywood restaurant, to try his Cinco de Mayo #TheHundredsXTapatio dish: Tapatio Watermelon Popsicles – used as an oversized ice cube for an ink margarita.
Made of a succinct shortlist of ingredients – watermelon, lime juice, simple syrup, lime zest, and The Hundreds X Tapatio sauce – the flavor is crisp and perfect for the late spring heat, allowing the tart, smoky spices of Tapatio to shine through cool watermelon.
This margarita with The Hundreds X Tapatio watermelon pop is only available on Cinco de Mayo, May 5, at ink on Melrose in LA. Remember to stop by any of The Hundreds flagship locations (THLA, THSM, THSF, THNY) starting 11AM to grab your limited The Hundreds X Tapatío T-shirt, with a 10oz bottle of The Hundreds X Tapatío hot sauce as a gift with purchase.
ink.
8360 Melrose Avenue #101
Los Angeles, CA 90069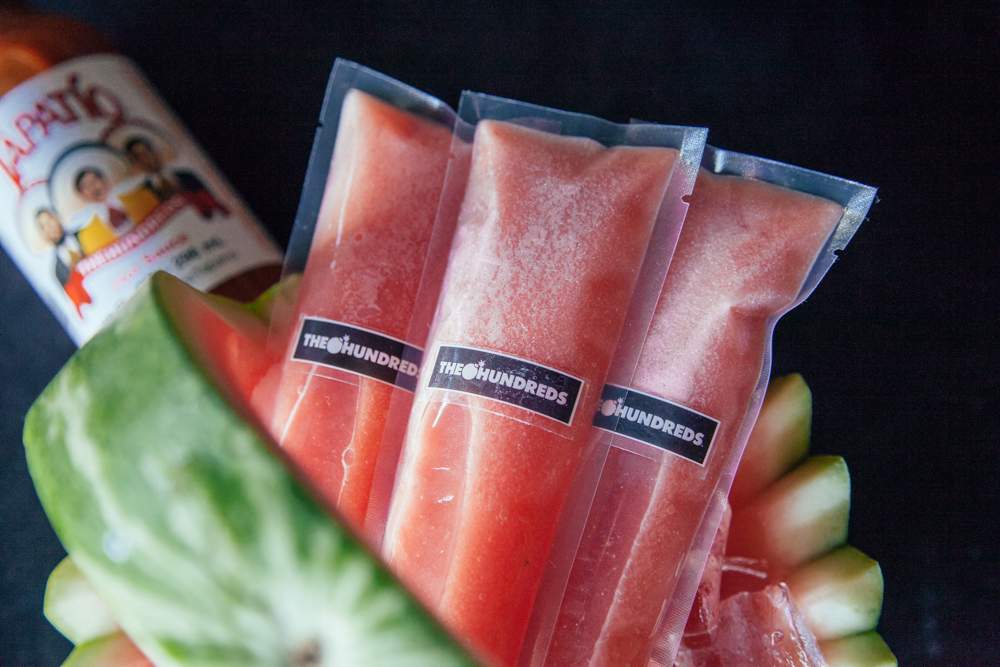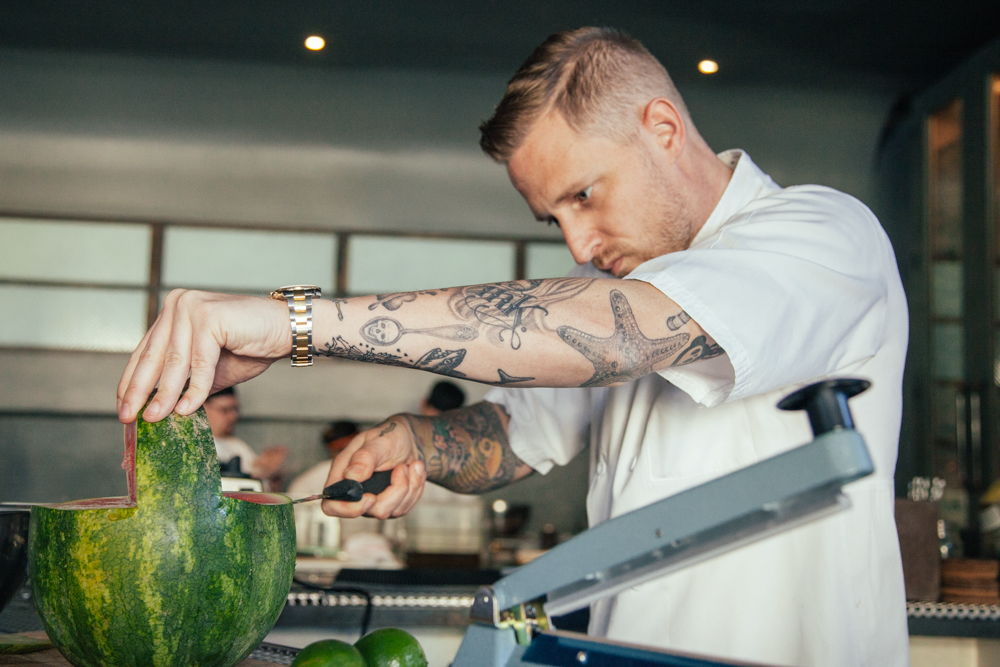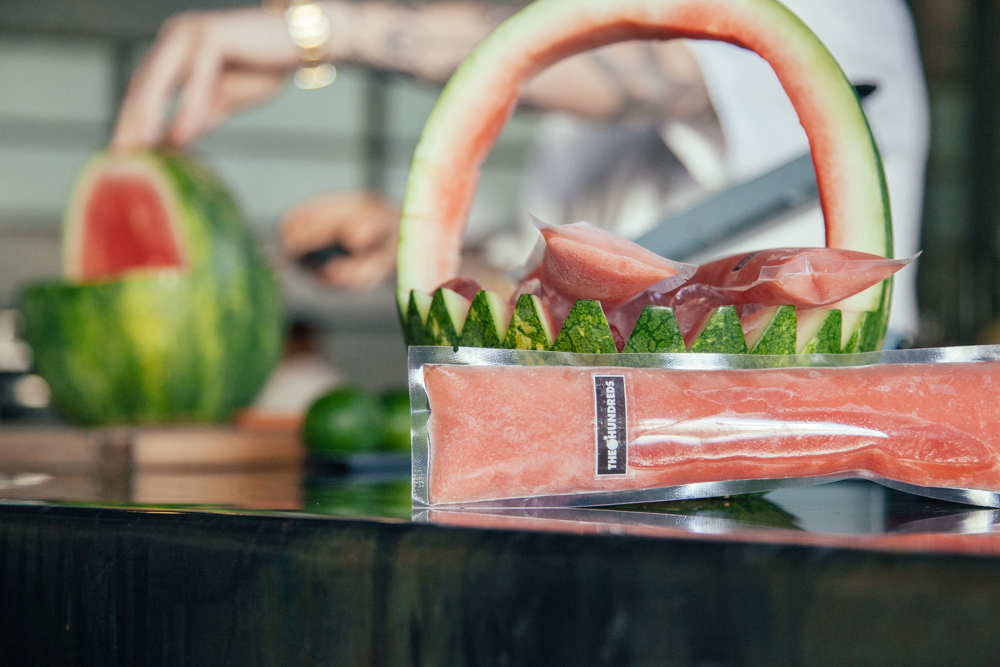 Michael adding Tapatio to a bowl of watermelon pulp, simple syrup, and lime juice & zest.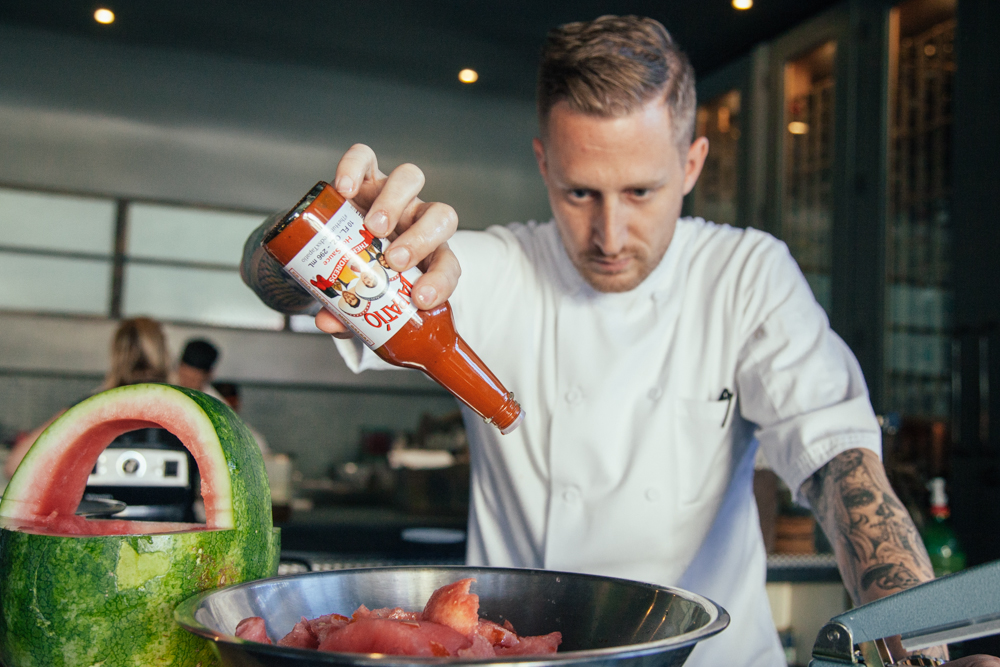 …And blend!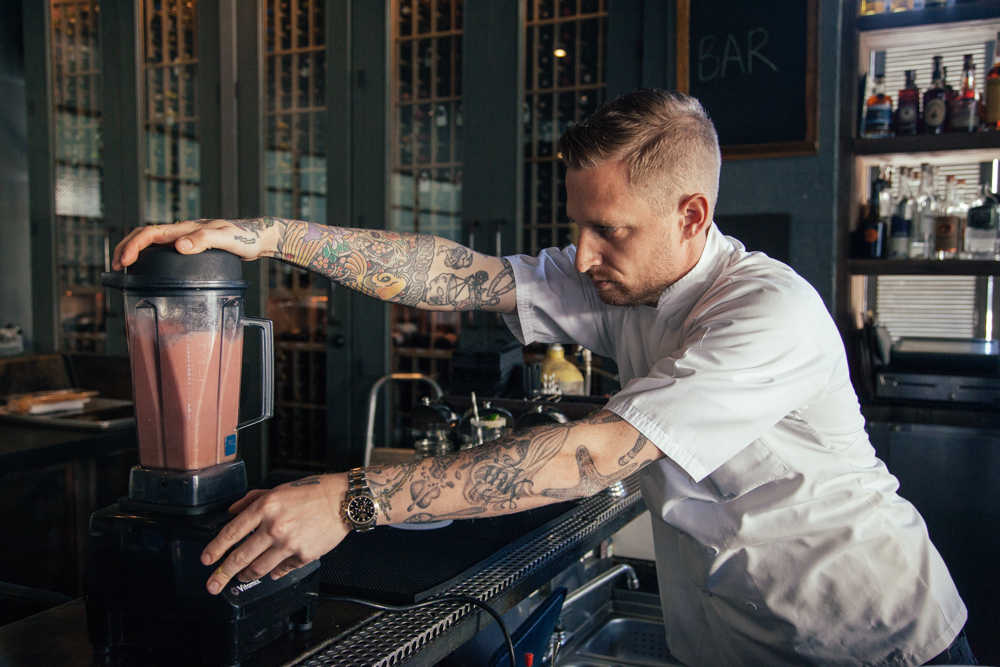 Filling the Otter Pop-like sleeve.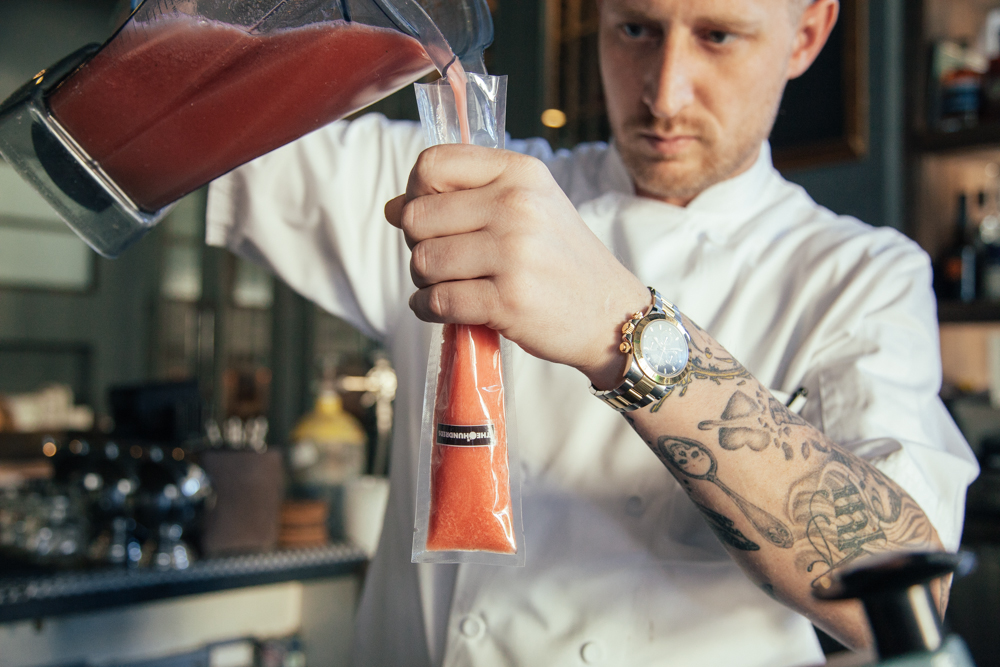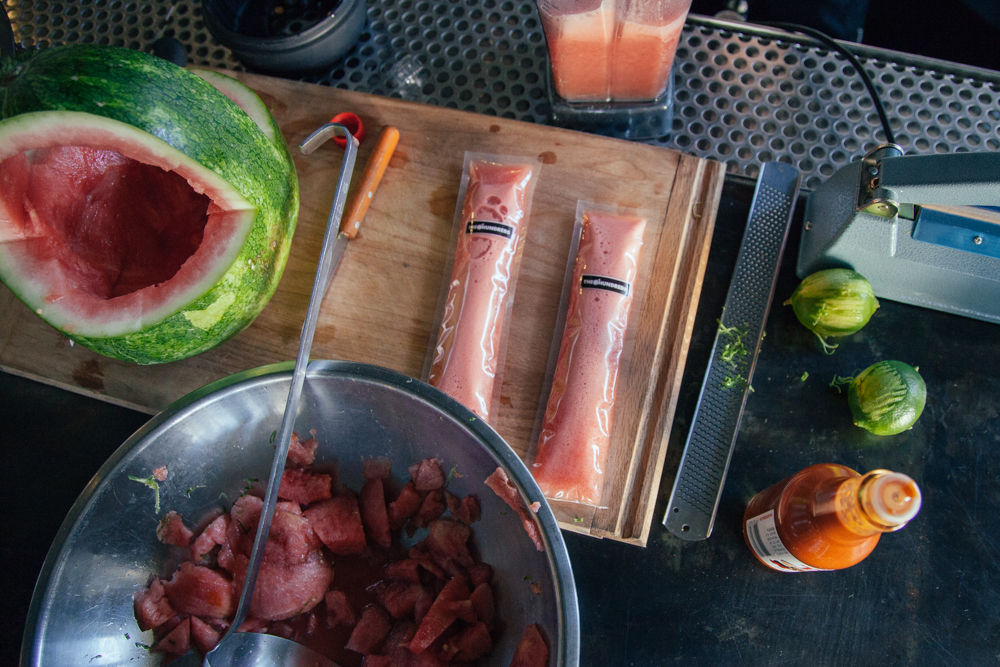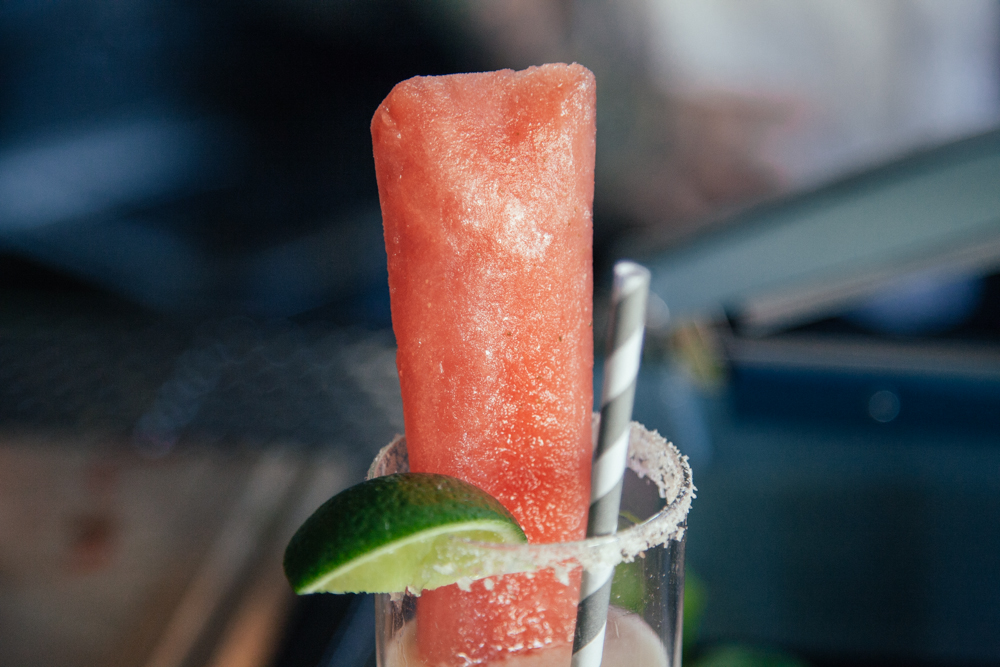 Mahtab and I called this "the biggest ice cube ever."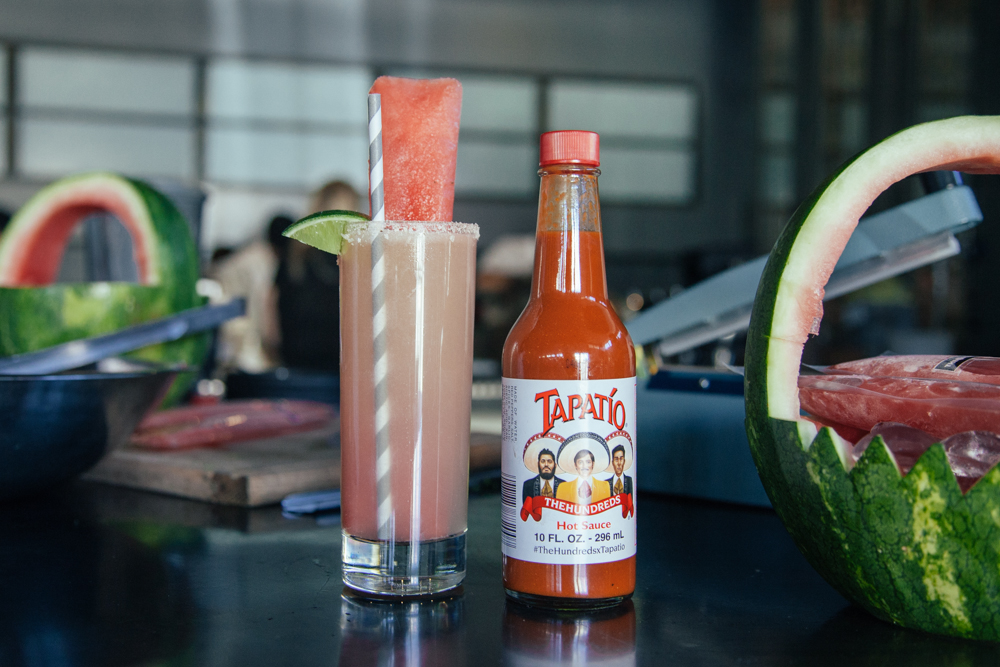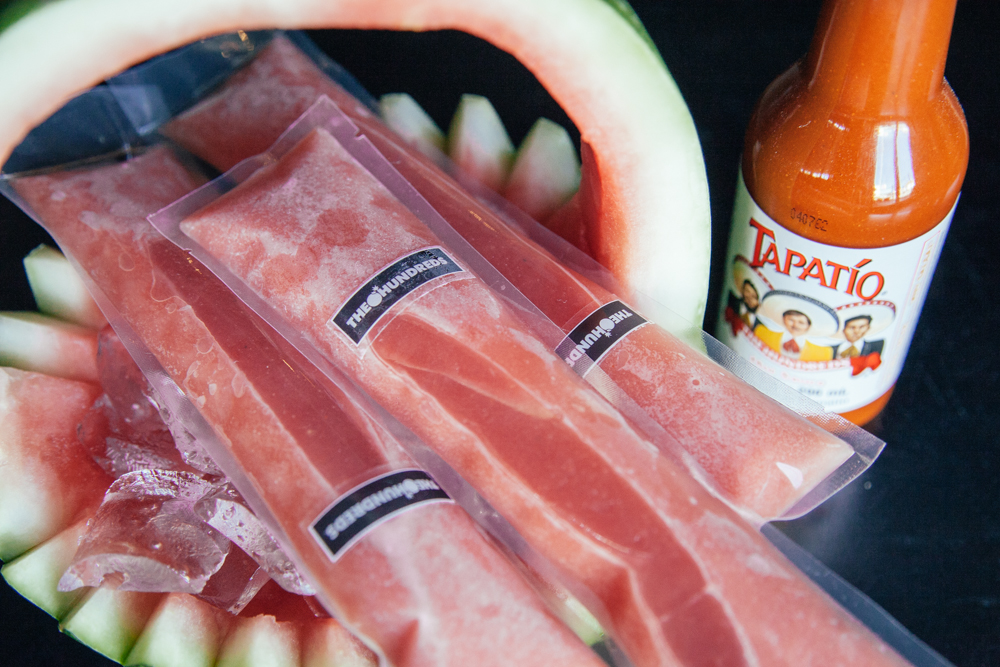 Ben even stopped by. His birthday was a few days prior and Michael got him a chocolate cake from Sweet Lady Jane, Ben's all-time favorite bakery/cake shop.