"It's so beautiful out in California—you need to enjoy shit before it breaks off into an island."
It's a particularly bright January day in LA at The Standard hotel, and Makonnen Sheran, as always, is keeping it real. The artist better known as iLoveMakonnen has been bu-sy, jet-setting all week. He arrived to our interview after a meeting with Warner Bros. Records in Burbank and would soon take a phone Q&A with an overseas publication during the last stretch of our photo shoot while reclining on a hotel bed. But before ultimately driving to Rick Rubin's in Malibu for the night to meet "someone named Towkio," he was planning to zip off to Downtown for yet another meeting. Glancing over at his phone's GPS, Makonnen declares, "It's 34 minutes away. Max—buckle up." Max, the fresh-faced Ear Drummers-affiliated director who's been traveling with him and filming him, looks at me and laughs, "He's seriously not joking, though." He turns sincere, "When he says 'buckle up,' like, shit is gonna get real."
Max recounts a time they almost crashed a convertible and Makonnen, who was driving, saved his life when a car flew up at them out of nowhere. "It was really crazy. We switched four lanes." Referring to lyrics from "I Loved You" off the ILOVEMAKONNEN 2 EP—a heartfelt ballad that sounds like something he'd make during his house arrest home recording days—Makonnen breaks into song, "Yeah, that, ridin' down the road switching lane to lane." "That was before 'Tuesday' came out," Max reminds him. "That was waaay before," Makonnen jokes. He often enunciates this way, stretching out his vowels half-sarcastically—somewhere between camp and real talk. "That was before anybody even gave a shit."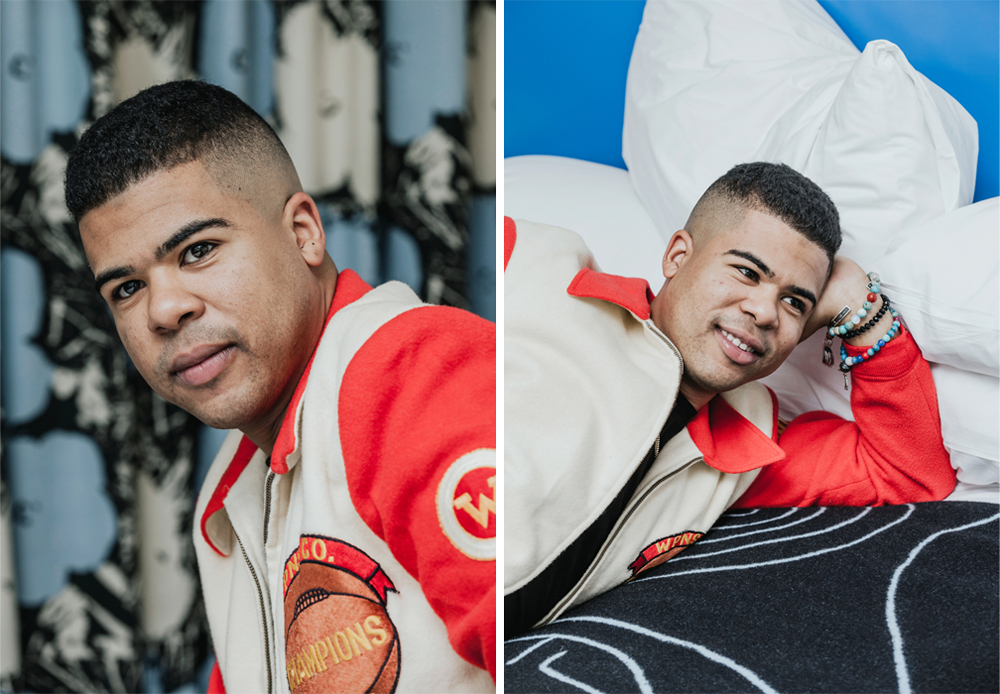 On what he later refers to as "the good meeting with Warner," Makonnen says with the casual confidence of someone who is finally getting paid his fair dues, "It was great. They're ready to support my music." This was a little over a month ago. This Friday, he'll be releasing his 6th and final edition of the Drink More Water mixtape series, this time under Warner Bros. Records, Drink More Water 6. After signing to OVO Sound following the release of his Drake-co-opted smash hit "Tuesday," there seemed to be some understandable tension between Makonnen and Drake's camp. Acting as absent mediator between Makonnen and Warner, it felt like OVO directly prevented him from releasing summer 2015-ready singles like the DJ Mustard-produced "Second Chance" until November when ILoveMakonnen 2 finally dropped. Stereogum chronicles that tension in their review of the EP: "The label released it on Friday after doing basically nothing with Makonnen post-'Tuesday.' Drake hasn't tweeted or posted on Instagram about it. There's pretty much nothing about it on any OVO social-media channel. There haven't been any videos or songs pushed to radio." On the much-needed crumbling of that partnership, Makonnen replies professionally and matter-of-fact, "We still have a good relationship, but they're, you know, gonna let me and Warner Bros. take it from here… Now it's a direct conversation—which is good."
When I ask if there's even money in the music industry, Makonnen shrugs, "There's no money. There's really not, I don't know. Drake and them's the last thing that got the money." "Perception is so crazy," Max agrees. They discuss an industry rumor overheard in the studio the night before about an off-the-record figure who's recently been dominating the charts and apparently got a fat multi-million dollar publishing deal. (It's off-the-record, but Makonnen was irreverent. He didn't seem protective of the info at all, as if he was deliberately trying to leak it.) Makonnen dismisses the hearsay in the same breath, but jokes that said music celebrity is "'bout to go buy an island right now for a few mil!" We all laugh, but it's clear that the precarious slope of music industry money in 2016, who makes it, who doesn't, and where it even comes from, is not something that Makonnen wants to worry in the future.
Case in point, he's moving to LA from NYC this month primarily because of the impending "Big Marijuana" cannabis boom. "I'm a fuckin' weed connoisseur," Makonnen admits, revealing that he's planning to launch a line of marijuana edibles called Super Chef in the next couple years and just had a few meetings in LA about it. (The name is a reference to his song "Super Chef" and a line off Father's "Look at Wrist.") Quoting himself in "I Don't Sell Molly No More" rather fittingly—a track with the memorable "Juicy"-channeling line "When Straw-Ber-Ita dreams turn to champagne reality"—he says with conviction, "West Coast Makonnen, best thing going." He wants to be clear, though: He's interested in supporting the cannabis industry, showing that "it's becoming a safe and smart thing," and developing relationships, rather than attempting to go big with his brand prematurely. "I wanna come in and help support this shit, because this music shit ain't gonna last forever," he says, looking at his fingers. "I can't Beyoncé, jumpin' up and down and shit, giving them my energy, karate kicking every night. You know? It's like fuck."
"Sellin," 2016
Before the whole Drake thing, Makonnen wrote "Tuesday" at the Atlantan house of EarDrummers Entertainment's P-Nasty, with an unsigned Rae Sremmurd visiting from Mississippi under the wing of Mike Will Made-It ("Everyone was busted. It was raining. Nobody had a haircut... We were just all young artists who wanted to make music," Makonnen wrote in his top-notch Genius annotation). But long before "Tuesday," Makonnen Sheran was releasing self-produced outsider bedroom-pop tracks as far back as 2011, making him the unlikely iconoclastic godfather of rap's newest self-made movement, birthing figures like man-of-the-moment Lil Yachty. The press loves to discuss the rare eclecticism of innovators like Thugger, but Makonnen is the oft-unsung weirdo whose jarringly emotive, strange, sad, tongue-in-cheek vulnerabilities has his complete oeuvre hard to pin down to any one genre. Maybe that's why it's a little more difficult to trace just how influential the self-proclaimed "leak king" has been, even though hints of his DIY sound can be detected on the buzzing Soundclouds of "post-Internet" rappers half-singing alt-R&B in their bedroom studios.
Makonnen's a graduate of Lil B University, and The Based God taught him to say, "—fuck this shit, I'm recording my music in my room and I'm putting it out," and to be as "fucking embarrassing as possible" (both quotes from Makonnen's interview with Noisey in 2014). Because even though he has been working with high profile rap producers like Metro Boomin, DJ Mustard, and Sonny Digital, releasing consistently out-of-the-box bangers, almost every one of his mixtape releases includes an offbeat self-produced set of songs where his one-take, bedroom-pop, lo-fi heart shines through. (All of the earlier releases still up on his Bandcamp are self-tagged "bedroom," "bedroom pop," and "bedroom recordings.") And like he funk-snarls in his just-premiered new track "Solo," he can do this all by himself. Take, for instance, "Other Guys," off his Passion of the Weiss-lauded Drink More Water 5—a baroque, percussively tinny track that Spin's Dan Weiss likened to an Animal Collective song off Feels. Or the baby choir handclaps and rolling piano of "in the bity(can i meet ya)" off 2013's Drink More Water 2, sounding like a gospel-tinged Looney Tunes ditty, made up on the spot. The video version of his most recent single "Sellin" fades out with a hazy, meandering flute patch over a screwed beat.
"Sneaky Lady," Makonnen's first known "hit" according to The FADER, is as intriguing as it is heartbreaking. Little known fact: Juicy J for reasons unknown tweeted lyrics from "Sneaky Lady" in 2013. Over a pop-instictive piano-pounding track with near-showtunes vocals, the song's music video is essentially an Internet-era home movie, featuring his mannequin-headed muse, Martha. For most of the video, she's on the grass in a backyard, cut with footage of exotic animals likely gleaned from a YouTube National Geographic upload (she shows up again in a similar fashion in last December's video for "Leave U 4 Myself" wandering through NYC to mallet-like Makonnen piano tones). Watching it, the post-claustrophobia of Makonnen's physical situation is palpable, as he had 4 years of probation following 2 years of house arrest for the accidental shooting death of his friend.
"Sneaky Lady," 2012
Writer Colin Joyce for Pitchfork describes Makonnen during his house arrest/probation era as "just like any other cooped-up kid with a Myspace account and a modest home-recording setup—making a series of profoundly strange warbling ballads and constantly reaching out to kindred spirits he encountered on the internet." (Proof of his hyper-networking: his now-defunct music blog where he interviewed the likes of Miguel in 2008, probably around the time "Sure Thing" leaked on Youtube two years before his album debut.) I followed a breadcrumb trail of blog posts on Makonnen in 2012, starting with Tyler Andere's PORTALS, who discovered a younger Makonnen's music through his early collaborations with New York multi-instrumentalist Eric Littman AKA Phantom Power. Andere describes Makonnen's music in the blog post as "neo-avant garde pop and internet-based performance art." Littman, who at the time was making chillwave albums like 2011's You've Got a Friend in New York, was interviewed in the post, and reveals that he had received a "curious email from somebody named 'Makonnen'" who had stumbled upon his Phantom Power project via Google and wanted to collaborate. After skimming through his tracks, he sensed "something ridiculous" about the track "Sneaky Lady" and kept playing it on repeat. This correspondence resulted in Makonnen and Eric Littman's ongoing collaborations with his band Phantom Posse. Listen to last year's "She Gets Lonely"—Makonnen's vocals sound unsurprisingly at-home draped in Littman's jangly dream-pop.
Makonnen is the Stephin Merritt of rap and R&B, blending sadness with the flamboyant humor of camp excess through a distorted filter of skewed percussion and synths. He's a chameleon, shifting with each collaborator, yet always undeniably sounding like himself. Merritt told The New York Times Magazine in 2002, "I work hard on being both interesting and popular and I don't see that there's a conflict between them." As eccentric as Makonnen is, he wants that, too—that type of success and mass-scale popularity—and it seems doubtful that it will ever mar his singular vision.
Back at The Standard hotel, Makonnen reveals that this is the last year that he wants to do anything rap-related. It makes sense. Where Thugger's vocal stylings often hark back to Lil Wayne's love for pop-punk sing-song (with Weezy's auto-tune sometimes reaching for Tom Delonge-level pitch correction), iLoveMakonnen never got into the genre, or its bastard cousin emo. "I was already like, real life depressed, so it was enough," he explains. "After high school when I got into a little situation in '07, '08, '09 [the house arrest], I was listening to Santigold, Bloc Party, MGMT, Passion Pit. Fuckin', you know, The Kooks, Black Kids, The Killers." On Black Kids' 2008 release Partie Traumatic, he says, "I still listen to it. Such a geek." It's his favorite kind of music. "I like that more than rap and hip-hop. Dance, type of fucking groovy shit. Fuck"—he yells as he recalls this—"It's so good. I want to be doing that soon. 2017, I feel like." And he's already started. On "Forever," the first track off ILOVEMAKONNEN 2—which actually borrows a synth line from 2013's "No Sympathy"—he collaborates with Santigold, belting out earworm radio-ready melodies that seem to emulate the piercing early-'80s vocals of New Romantic bands that likely influenced his favorites.
"I'M JUST GONNA WORK IT LIKE I'M AN ATHLETE. I'M WORKING THIS WHOLE SHIT AS A CAREER LIKE I'M A REAL KOBE BRYANT OR SOMEBODY."
Similarly, an unreleased 2-year old project with producer Mike Will Made-It has been sitting on the backburner, because both Makonnen and Mike Will don't think the general public is quite "ready" for the tracks. Mike Will, one of the first figures who ushered Makonnen into the Atlantan music scene in 2012, like Makonnen, is also an Aries. "We were just playing it last night in the studio, [saying], 'Yeah, this is ready now. This is what they need for 2016, 2017.' Now it's ready. Before, it was like, what the fuck? You guys are on one." He predicts that the songs will be released this summer. "They sound crazy," he says, describing it as "real sentimental trap" with "alternative guitars."
When I suggest that some of his more emotional material might be less accessible for fans used to "Tuesday," perhaps because they're so personal that it could be risky, he disagrees. "That's so funny because I feel like it's so stripped down—like getting back to the essence of music. I make them like I'm in my little house." Later, on the hotel room balcony, he tells me that a big dream of his is to be an actor, because he likes to be able to "share somebody else's story." And when he further explains his process of songwriting, that sentiment echoes—he tries to imagine himself as someone else, somewhere out there, alone, making music. He empathizes with their solitude, much like all the people lip-synching by themselves in the "Tuesday" video: "I try to get into the character of others, like, I don't know, a boy in Spain somewhere playing a church piano. And he's up there singing his little song and it's not gonna get recorded, there's not no fuckin' fans trying to [say], 'Oh we love you!' It's just him expressing himself. And becoming a sound in the earth. That's how I try to envision my shit."
"Leave U 4 Myself," 2015
So this music industry politicking is just not that big of a deal to Makonnen, who once told PORTALS in 2012 pre-fame, "I'm just expressing myself the only way that I know how to."
"I'm just gonna work it like I'm an athlete. I'm working this whole shit as a career like I'm a real Kobe Bryant or somebody," he says, calmly. His voice rising as if he's about to deliver a punchline, he laughs, "This is like my first year in the league—when they hated Kobe his first year." Because of this approach, music, for Makonnen, is ultimately a 7-year plan. After riffing sincerely about a future dream penthouse in Manhattan, he comes down to earth: "Right now, I'm in working mode, you know what I'm saying? This is my second year now in the industry. I'm trying to put in a good 7 years. Then after that, somebody else go do it." Considering aging industry personalities reliant on their former glory, he continues, "I'm not trying to be here at 35 going on stage with big ass chains, like 'Yeahhh!' No, fuck that! [Get some other] 17, 18-year-old jumping, doing karate kicks up there. Give him the shit. Let me start a label and help cultivate that shit, instead of, 'Yeah, motherfuckers still look at me! Watch me whip, watch me nae nae, still. Still, motherfuckers! Still watch me!"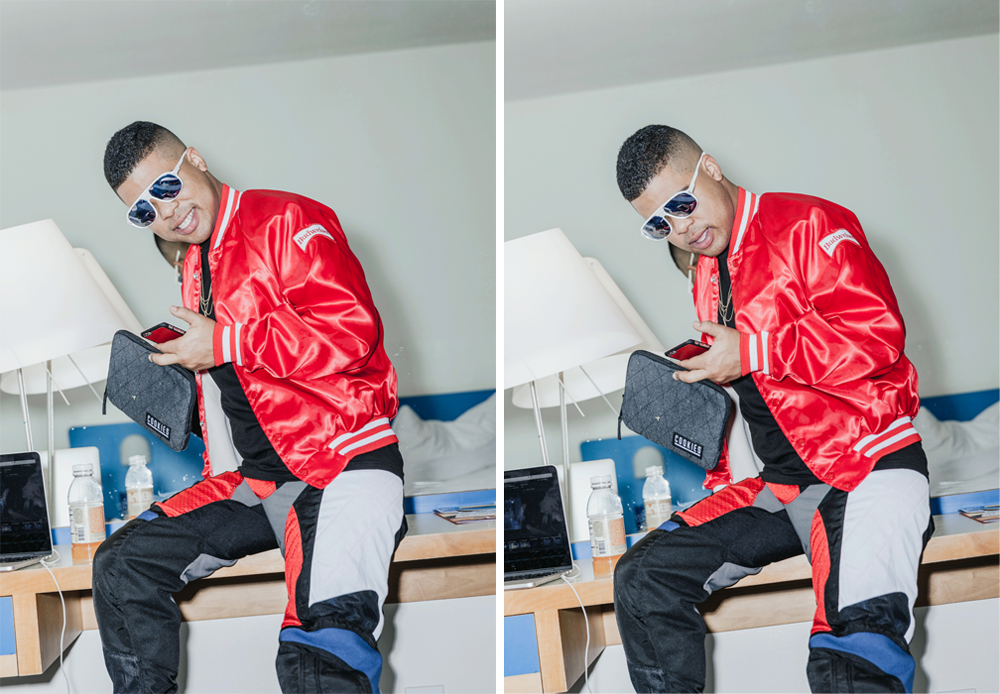 When Makonnen recently tweeted on March 2 "dont twist my words, and never lose the real message behind what im doing. this is to empower u and others to come after," he means it. In the hotel room, while discussing rap community veterans refusing to pass the torch to new innovators, the topic of OG hip-hop heads that Makonnen calls "bullies" comes up. You know the type—they're old, dusty, and bitter; they find Future's flow "incoherent," and therefore, unenjoyable; and they still think Soulja Boy "killed hip-hop." Makonnen jokes that these old rap cats need to start "a hip-hop museum" while wearing their throwback jerseys (though in his recent interview with Montreality, he repeated this museum idea again, without humor). Bringing up a forgotten era when these older artists were banking on that flip phone dough, he begins one of his animated rants where all else quiets: "Damn, y'all were making money! Like, didn't y'all come around during the ringtone era? Didn't y'all get like, a steal? Weren't y'all stealing at the time? I can't even sell a ringtone, muthafucka! Y'all came up during the ringtone era and you're mad now because I got a punk ass appearance in the club on a Tuesday—when y'all was selling out ringtones? Y'all never had to go to a club!" Emphasizing the number, Makonnen says, "I'm 26. My ass need to be out the club. I need to be at the country club right now, chilling and shit. Fuck I need to be in the club for? Let the 21-year-olds, the 18-year-olds have it."
The media's favorite Makonnen clickbait is his weight loss, but he revealed on Sway in the Morning that he has lost weight, gained it back, and lost it again multiple times since middle school. I ask if these phases might be cyclical and personality-driven rather than purely physical—if he vacillates between introversion and extroversion with each weight change. Makonnen nods, "I feel like that's so good to speak on... I turn it on and off, you know, I'm always researching and studying." He uses the word "studying" several times during our conversation, referring to things he's noticed—things he's sensitive to picking up while socializing IRL and online, pre- and post-fame. He's a great observer; he claims to have seen how two-faced people can be ("I've been that big guy that's being rejected by all these girls and then being fit and having them cheat on their fucking boyfriend just to be with you. It's like, what the fuck!"). Picking up his phone in a sweeping gesture and holding it in front of him like a shield, he points at the screen, "This feels like a script, you know? You're on Twitter to read your script... Let's start with something and do something. People are lost and they need some sort of direction."
"Live For Real," 2016 (released today)
Makonnen often stresses out, "overly doing shit," until he pauses to consider his status. "I'm like wait," he jokes, raising his eyebrows, "Lemme try to use that celebrity thing, right?" But it's oftentimes a comedy of errors: "Sometimes when we're at shows and I'll just lay out on the ground in the cement and my friend will come over and be like, 'Get up, no celebrities be layin' on the floor like that!' I'm like, man, I don't give a fuck right now! Like, I'm just a regular human that need to stretch from being off of that plane." He laughs, then as if in disbelief, says, "I've been a real human for longer than I've been a so-called celebrity."
"I've dealt with real life situations, you know, joys and pains and death and life. So it's like I know all this stuff is just—it's whatever." Referring to his bracelets, he sighs, "Chains and this jewelry and these motocross pants, all this shit is whatever. But the real connection is between us as humans and shit... Doesn't matter if I had a song that was Grammy-nominated or this person's song never left his bedroom. We're all on the same level. But like, in Hollywood and entertainment, they like to do the ranks. It's just a game, so sometimes I like to just play the game, but when I'm not playing the game, I like to let people know, I'm real, dude, you're real." He's sitting on the floor, leaning back on one of The Standard's silver, conical hotel room bean bags. The words linger lazily in the space around him—until he snaps back: "Don't think I'm all like super diva-ed out and I can't come into your fuckin' house because you didn't vacuum and shit."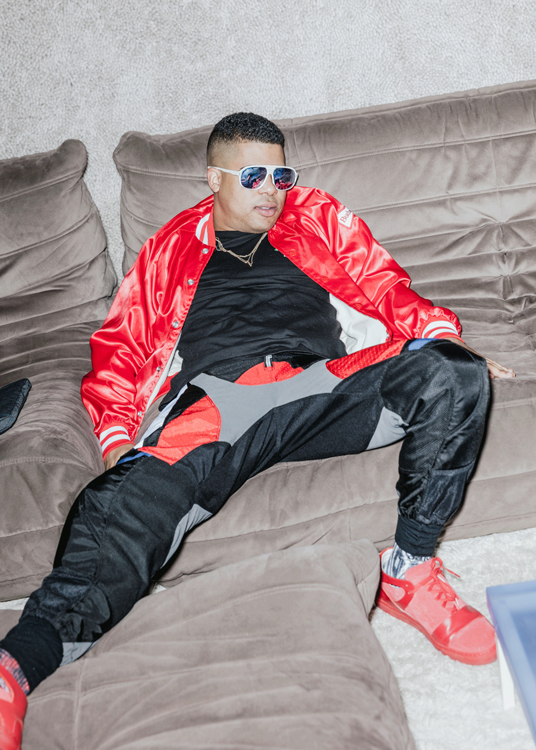 Our mutual friend Rob Heppler—who Makonnen says is one of the reasons he's moving to LA—called me before our interview and said, "Ask Makonnen about nature. He loves nature—in a hood way." (Makonnen would later excitedly pause our photo shoot to ask if we'd seen "the snow caps on the mountains," and even extended his stay to visit Big Bear one last time since the snow in New York is what he calls "that burn ya face snow.") Makonnen nods when I ask, turning serious, "I know how to connect with nature, it's true... And now since I had the good meeting with Warner and I got the release date and all that shit in here, I go to the beach and to the water and play my tunes and like—," he closes his eyes and makes a water-whooshing sound that's simultaneously hilarious and poetic—"throw that shit out there. 'Cause there's information out there. Water is really the most information from the world. And the sky and the water, it goes—," he starts to make a swishing sound now. He literally says "swish swish swish." He opens his eyes, looking upwards, "If your shit is boomin' in the ocean, you're good. All you have to do is trust in the universe—because whoo, it has shown me."
***
Pre-order Drink More Water 6 on iTunes, which drops this Friday, March 18. Follow iLoveMakonnen on Twitter @iLoveMakonnen5D.

Photos by Julian Berman.