The Hundreds is proud to present a special look at the The Hundreds Winter 2015 collection's "Hyena" pack, available now at all shop locations, authorized stockists, and in the Online Shop.
Inspired by the clean silhouettes of '70s California workwear and the youth culture that later reappropriated their stylings, The Hundreds Winter 2015 arrives in a dark color palette on denim, micro twill, hickory stripe, cotton ottoman, flannel and wool blends for inclement weather. With a focus on outerwear, we took cues from classic functional and durable workwear garments like the chore jacket and shop jacket, and updated them with contemporary, tech-oriented textiles for the collection.
Throughout The Hundreds history, the Hyena has been a recurring figure in our collections. Although the Hyena is usually looked at as an underdog and scavenger, the reality is that they're smart, tactical, bone crushing, and laughing through their maliciousness—something The Hundreds can understand. "First strike, last laugh."
Click each image below to shop:
"BARE" pullover hooded sweatshirt :: 380 gsm brushed back fleece construction with an overlapping self-lined hood. Available in black.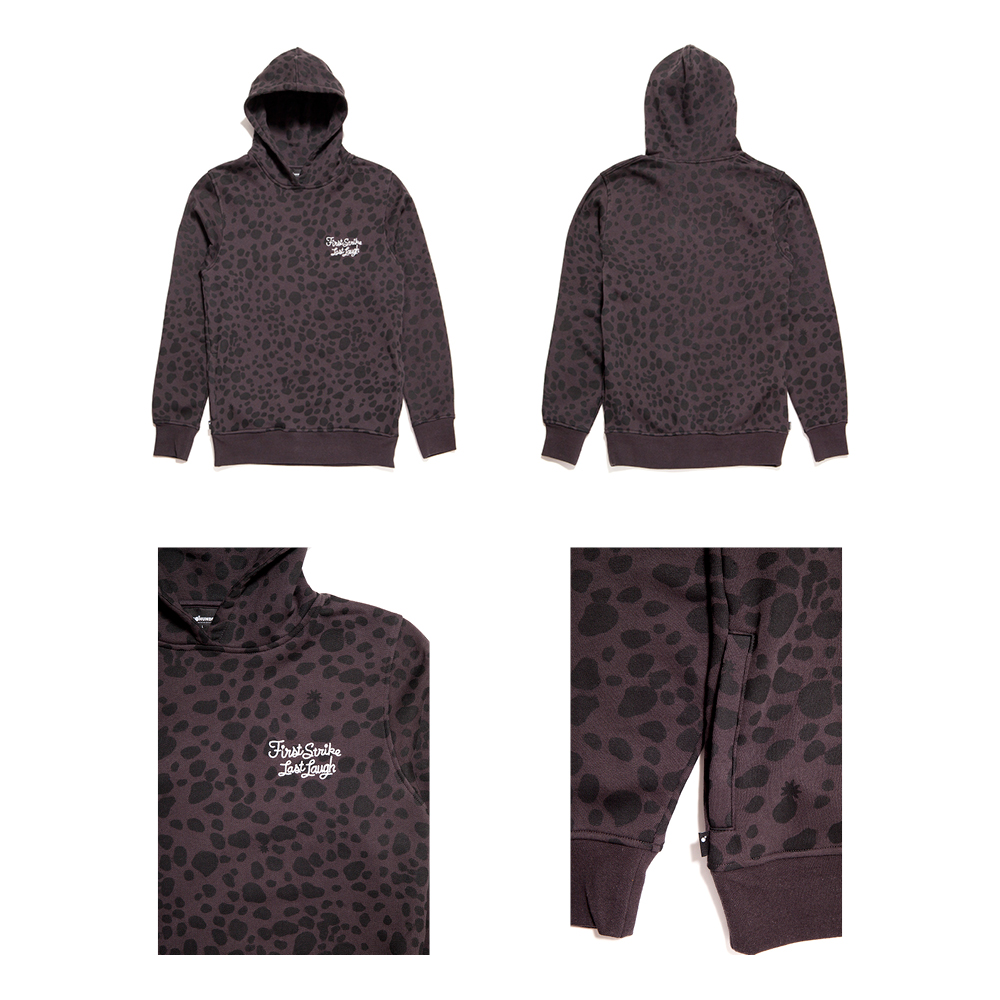 "CRUSHER" :: Features our water, dirt, and oil repellent Nano coating with a cotton moleskin build, a "First Strike Last Laugh" chain stitch embroidery, lower dual welt flap pockets with a snap button closure, an interior left chest patch pocket, and our a "Hyena" 100% cotton flannel interior lining.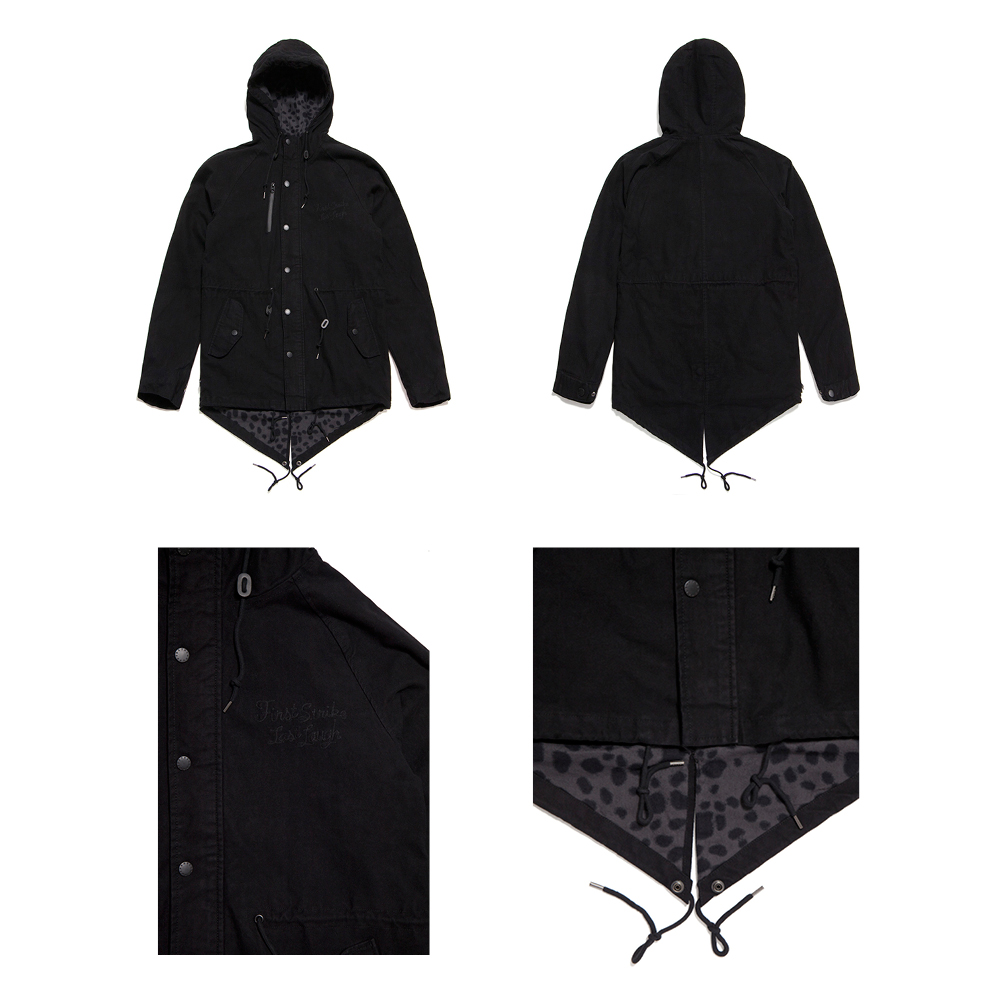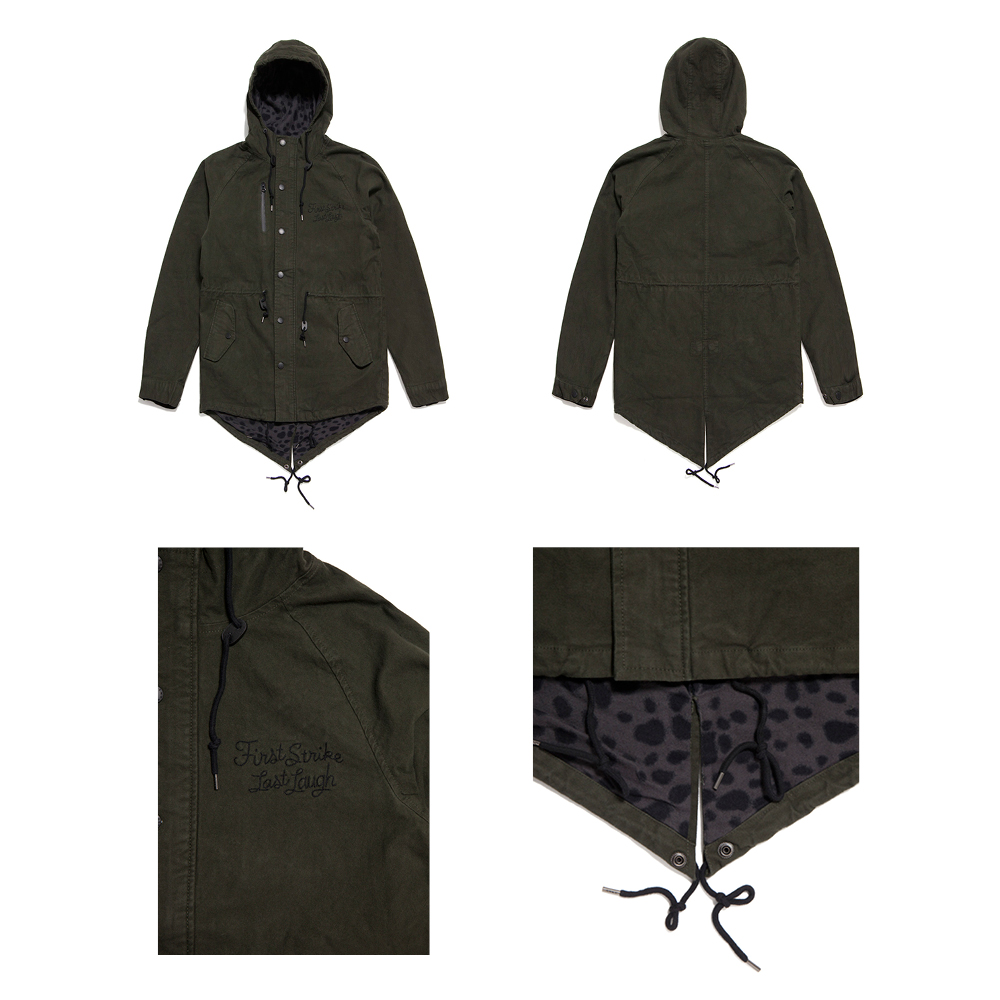 "HYSTERIC" button-up woven :: The same 100% cotton flannel used on the interior of the "Crusher" parka with a right chest patch pocket and custom buttons at the placket, pocket, and collar points.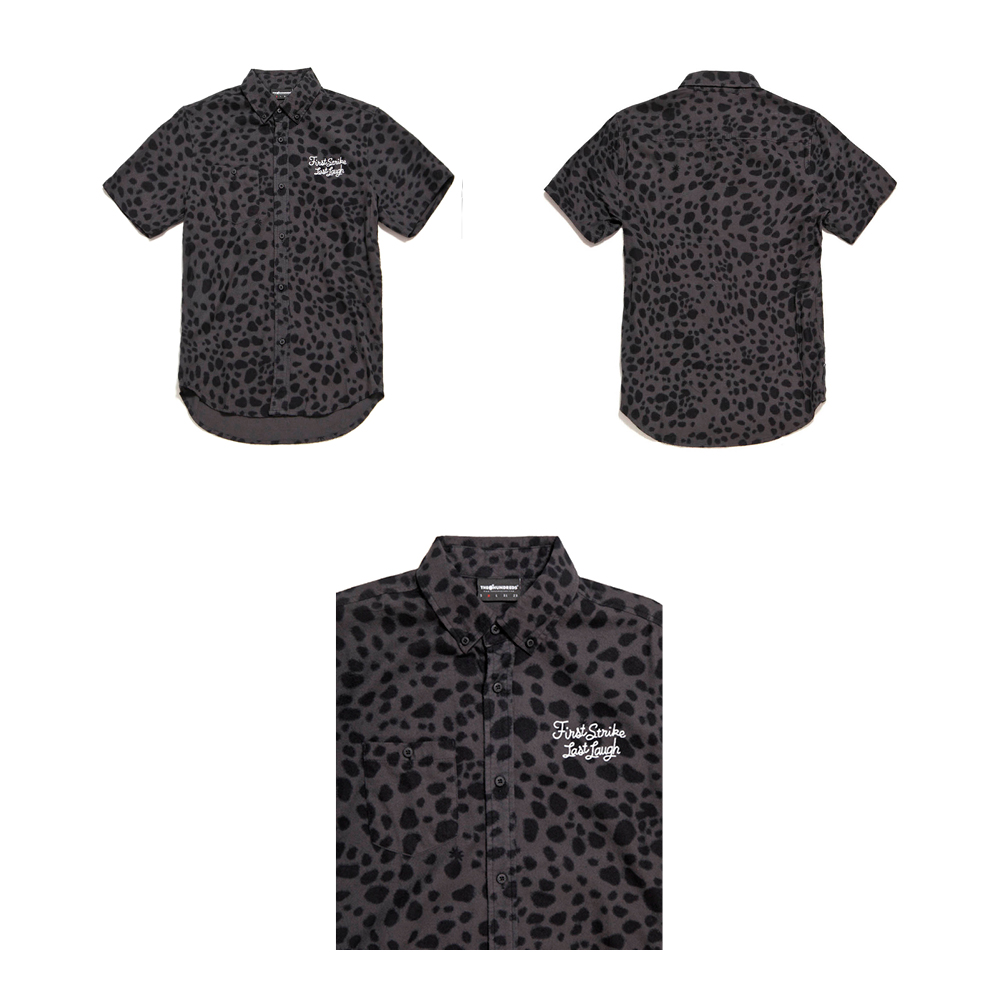 "LOCALS" jacket :: 500 gsm brushed back fleece, water repellent, dual single welt pockets with a jersey pocket lining, and a jersey hood lining.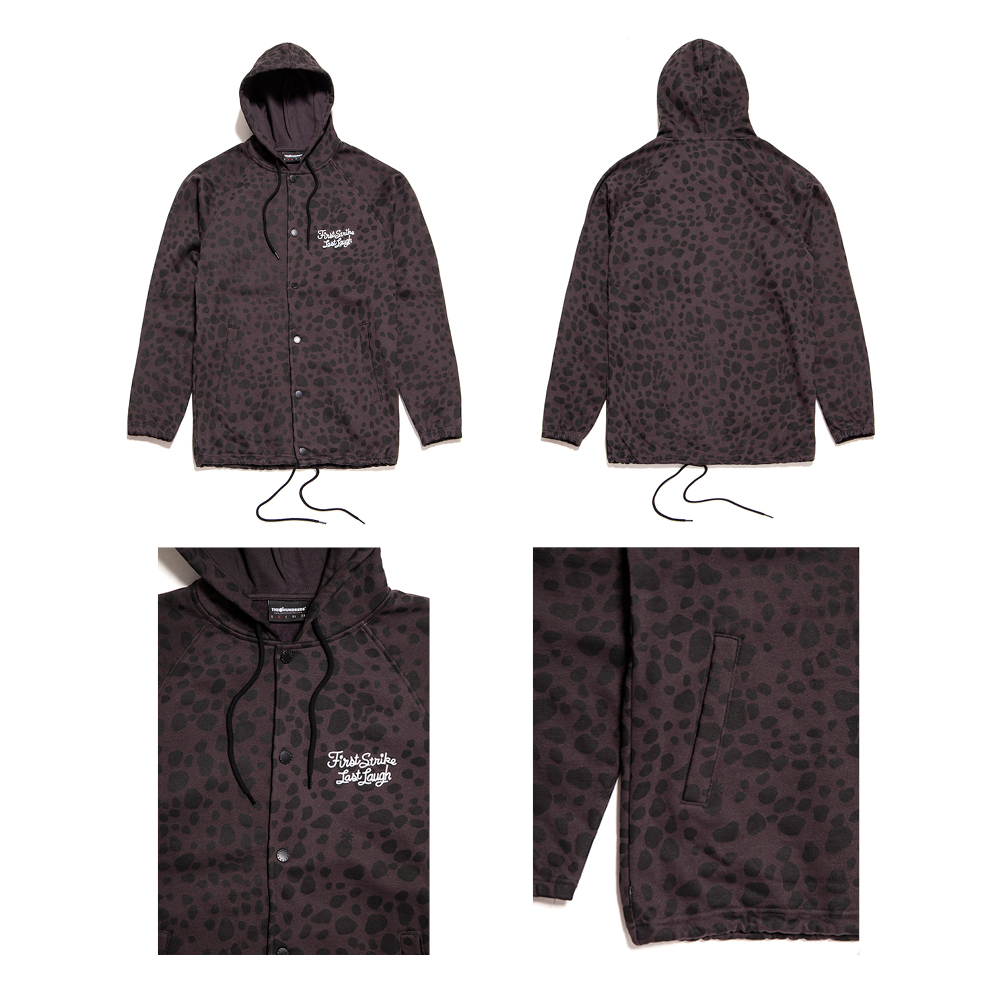 "SADISTIC" long-sleeve shirt :: 180 gsm cotton jersey build with a self fabric interior neck taping and our "First Strike Last Laugh" chain stitch embroidery at the left chest.