We are proud to present our The Hundreds X Playboy collaboration, available at The Hundreds Los Angeles, select retailers, Agenda Festival, and our Online Shop.
We remember Playboy's legacy as the iconic brand at the forefront of the Sexual Revolution that directly challenged the conservatism of the '50s and transformed American culture. Led by Hugh Hefner, a lifelong champion of First Amendment rights and free expression, Playboy Magazine became a publishing and entertainment empire that juxtaposed stylized nude photography with top-notch journalism and literature. Within the magazine's pages were interviews with luminaries like Malcolm X, Stanley Kubrick, and Miles Davis, alongside fiction by leading writers like Jack Kerouac, Ernest Hemingway, and Joyce Carol Oates. Playboy truly set itself apart from its competition with its social concerns, with Hefner an outspoken advocate of civil rights, reproductive rights, the antiwar movement, and LGBTQ rights. "It was a skin magazine with a philosophy," wrote the LA Times.
"Part of the concept behind the magazine was breaking barriers… and in the process, that set Playboy apart." -Hugh Hefner
The Hundreds X Playboy is a celebration of that iconic Playboy logo, flipped to look like a hand raising the peace sign. Our collaboration includes a T-shirt, short-sleeve button-up, long-sleeve T-shirt, pullover hoodie, dad hat, and beach towel in pastel colorways.
Photographer: Robb Klassen
Stylist: Erica Hernandez
Models: Aaliyah Ei, Willy Choi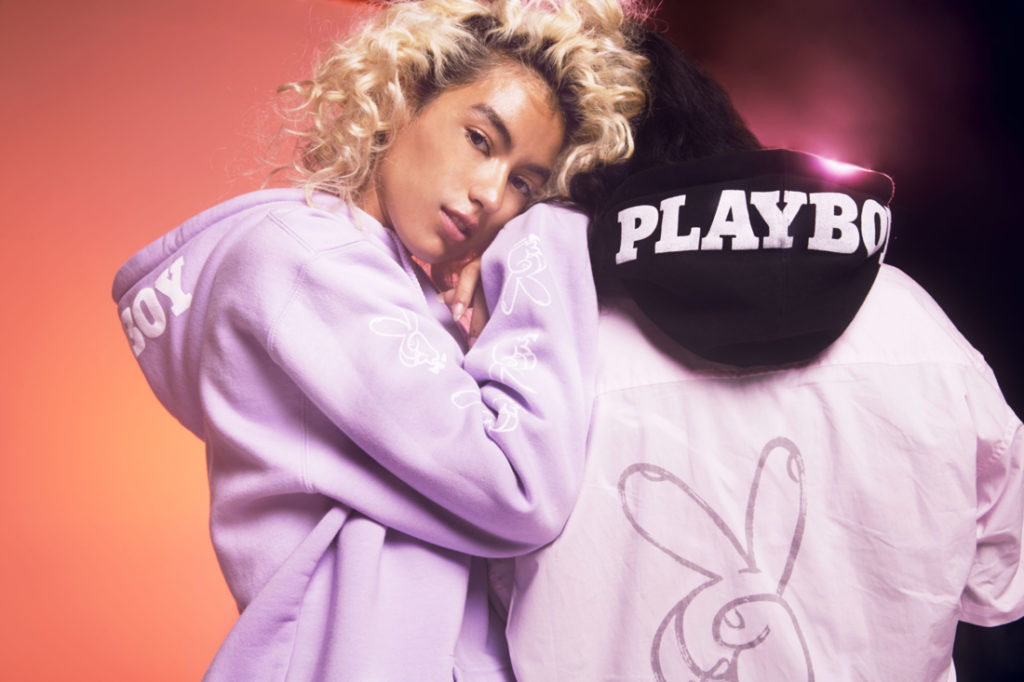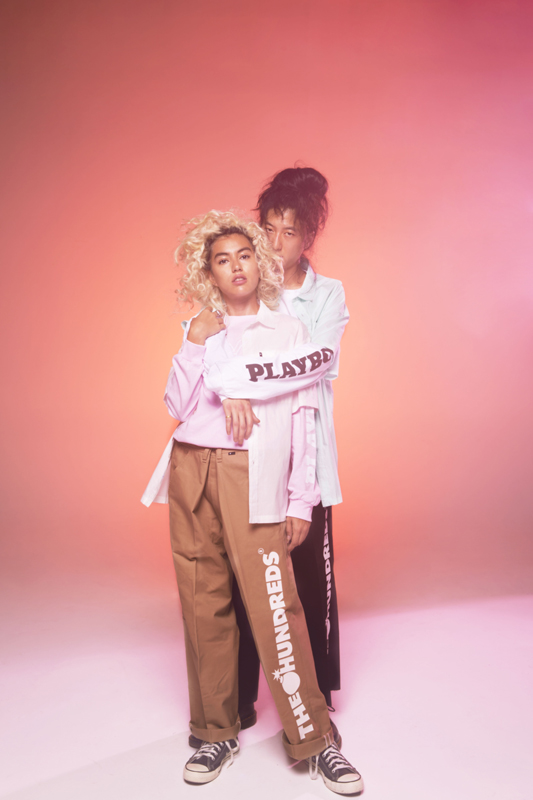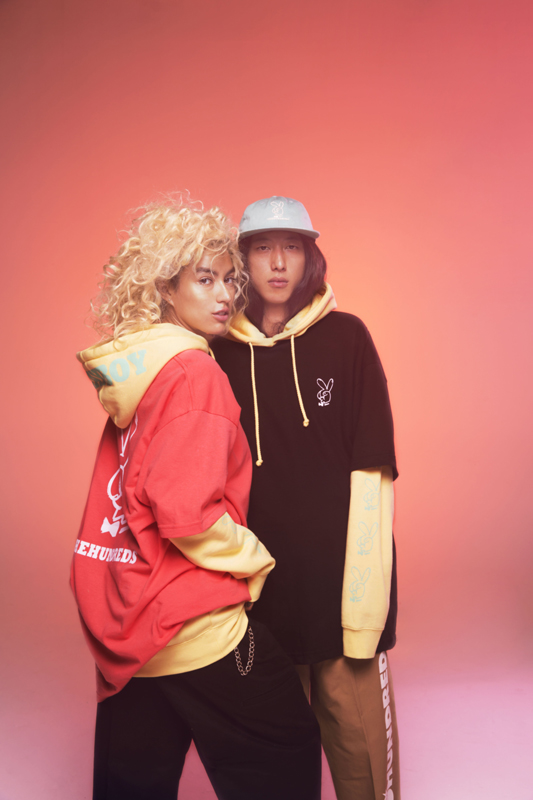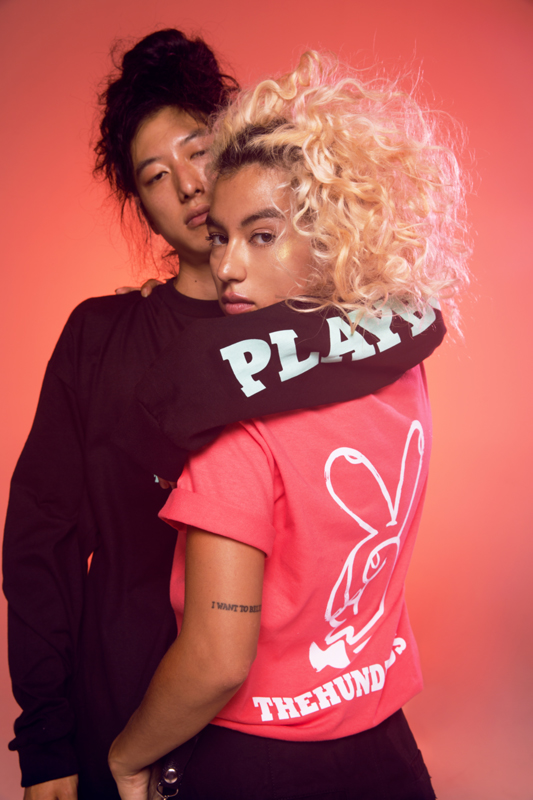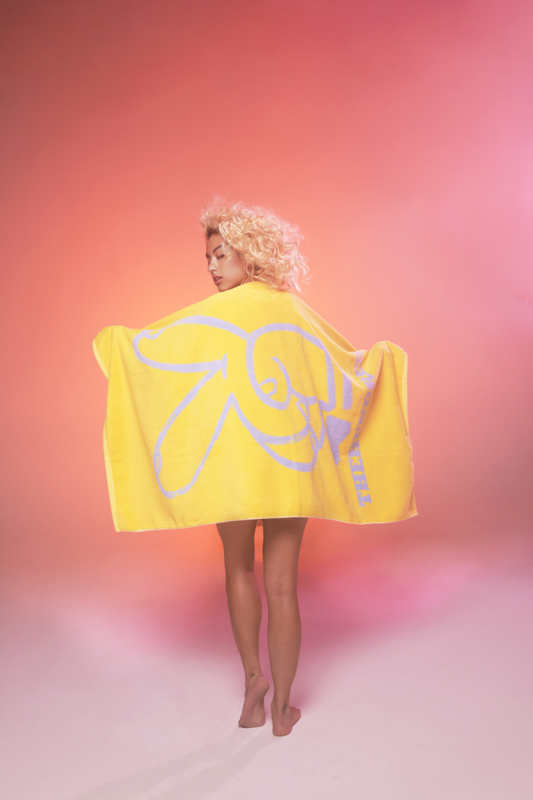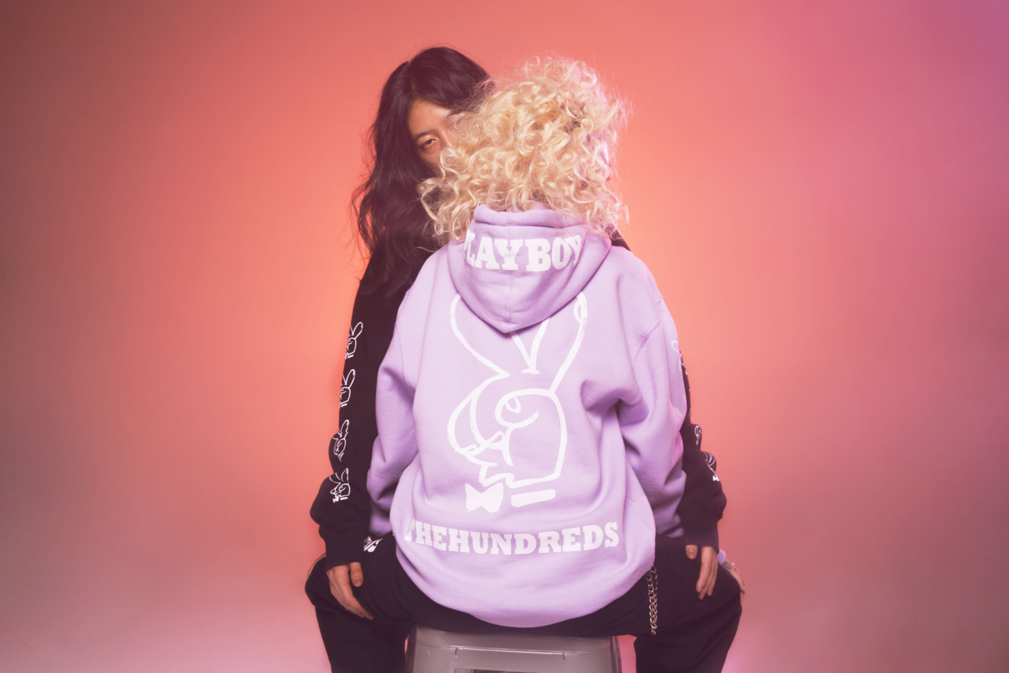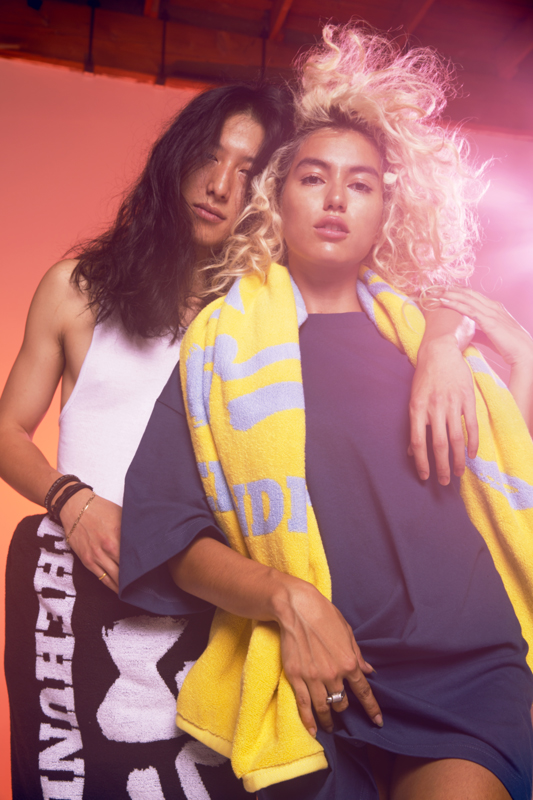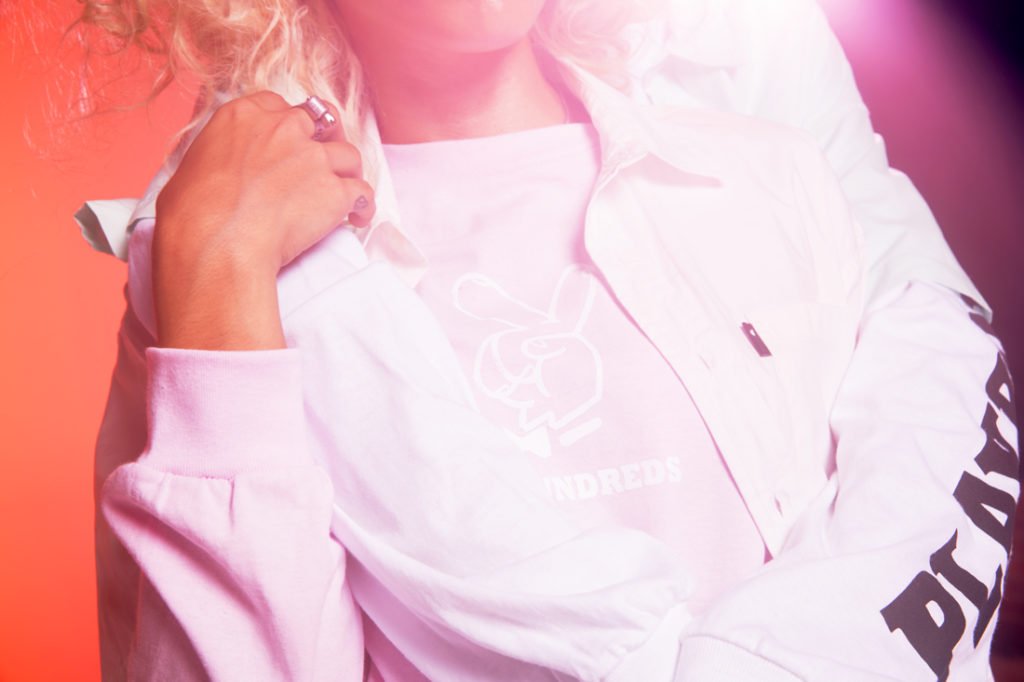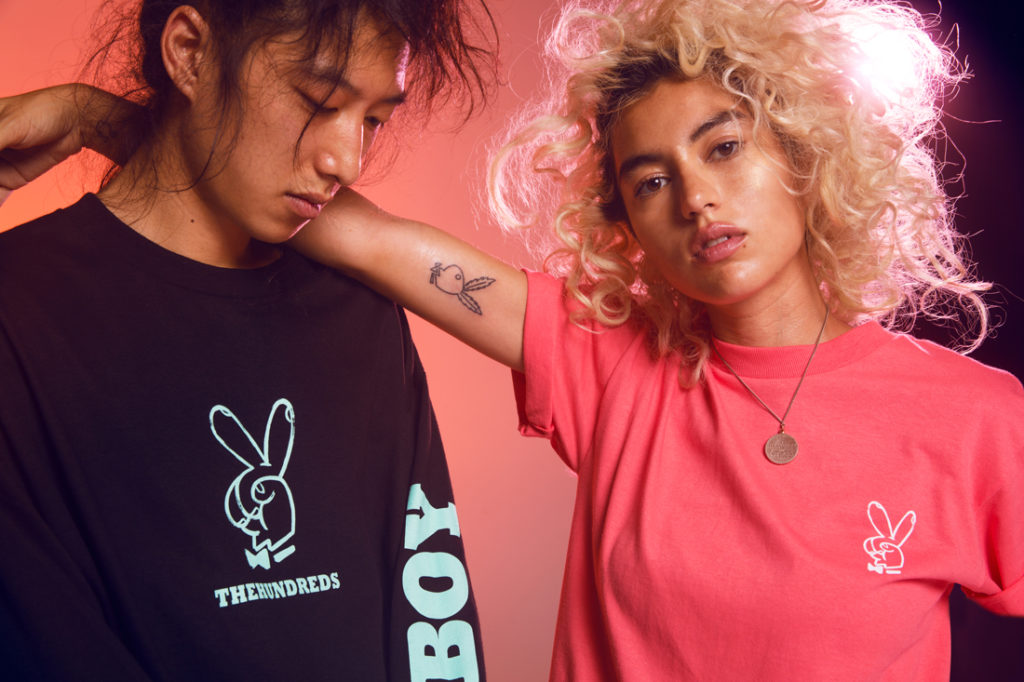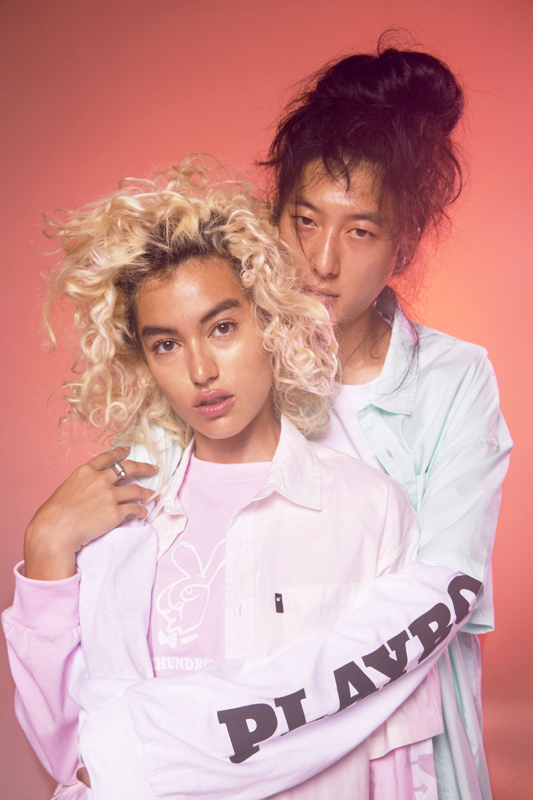 ***