In the spirit of humor, irreverence, and great minds working together, we present The Hundreds X Animaniacs.
Executive produced by Steven Spielberg, Animaniacs was an Emmy® and Peabody Award-winning hit animated television series created at the height of the animation renaissance of the early 1990s. Inspired by the irreverence of the Looney Tunes, the series was made up of short skits and a rotating cast of characters anchored by the Warner siblings, Yakko, Wakko, and Dot. Breakout characters, such as Pinky and the Brain and the Goodfeathers, are just a few beloved figures that made their debut as an animated short on the series. Animaniacs ran for 99 episodes from 1993 to 1998, and was defined by a hilarious combination of slapstick comedy, addictively catchy music, satirical commentary, and pop-culture references that appealed to audiences of all ages.
The Hundreds X Animaniacs pays tribute to the wacky, zany, dynamic trio of Yakko, Wakko, and Dot, along with the fan-favorite duo of Pinky and the Brain. The collection includes graphic t-shirts, long-sleeve t-shirts, hoodies, hooded coaches jackets, tote bags and pin sets. At the center of this ultimate collaborative mash-up is "AniAdam Bomb"—The Hundreds' fan-dedicated graphic depicting Yakko, Wakko and Dot trapped inside The Hundreds signature mascot Adam Bomb, rather than in the iconic home of the Animaniacs, the Warner Bros. water tower.
The Hundreds X Animaniacs collection takes over The Hundreds flagship stores, select retailers (full list at the end of this post), and thehundreds.com today, November 16.
Photographer: Bobby Hundreds
Producer: Robb Klassen
Models: Sirena Warren, Devin Mingo, and Percival Pacadaljen
Stylist: Ceilidh MacLeod 
Assistant: Jasmine Ortega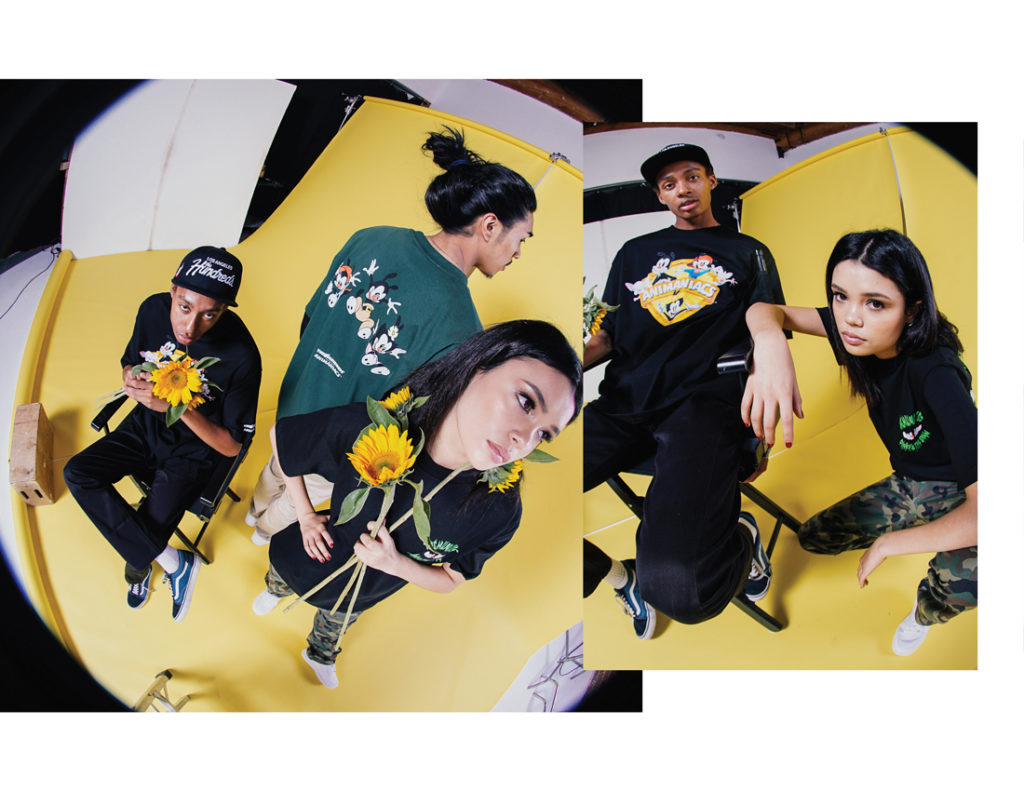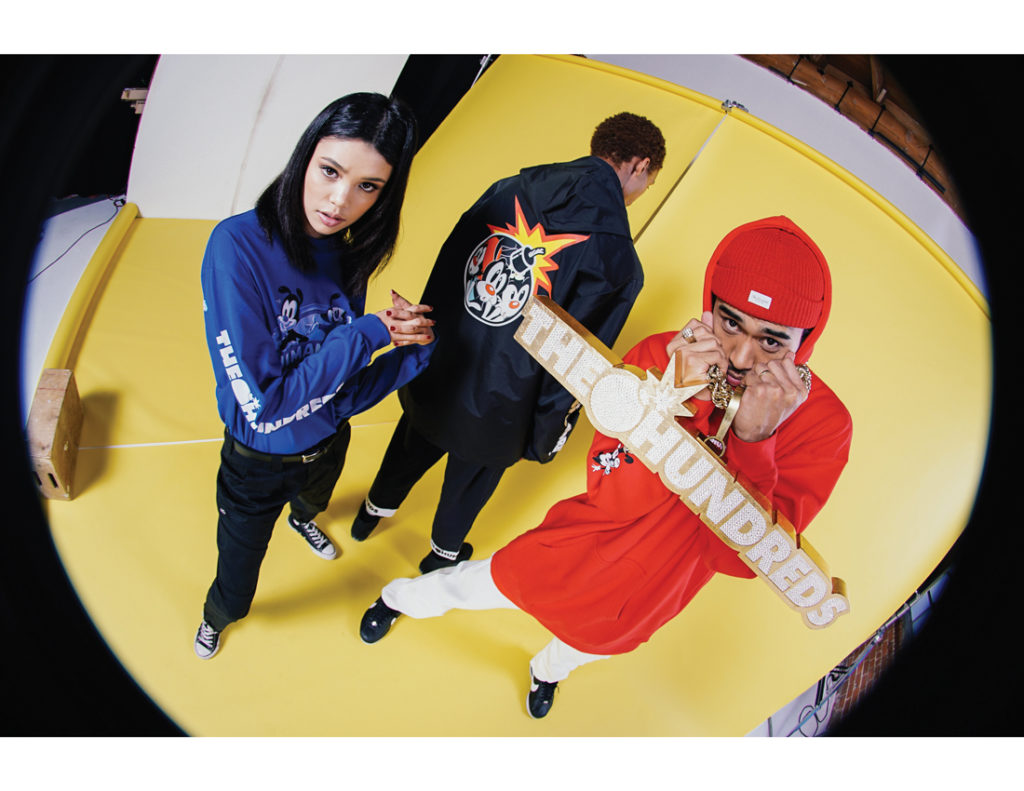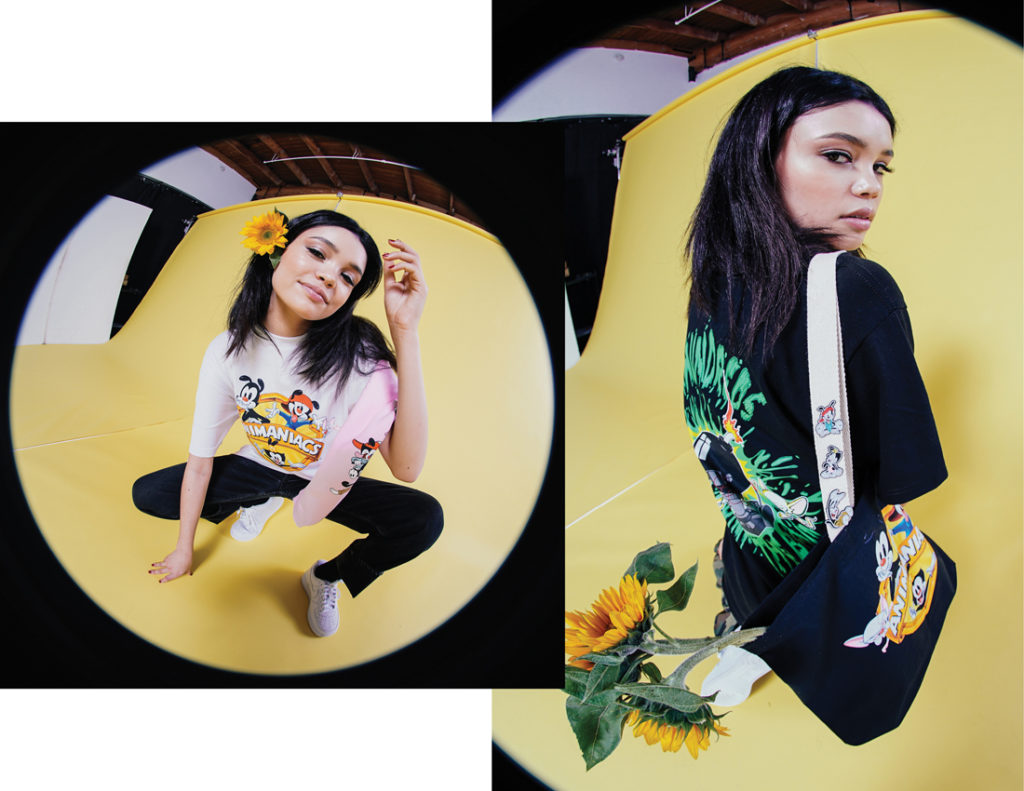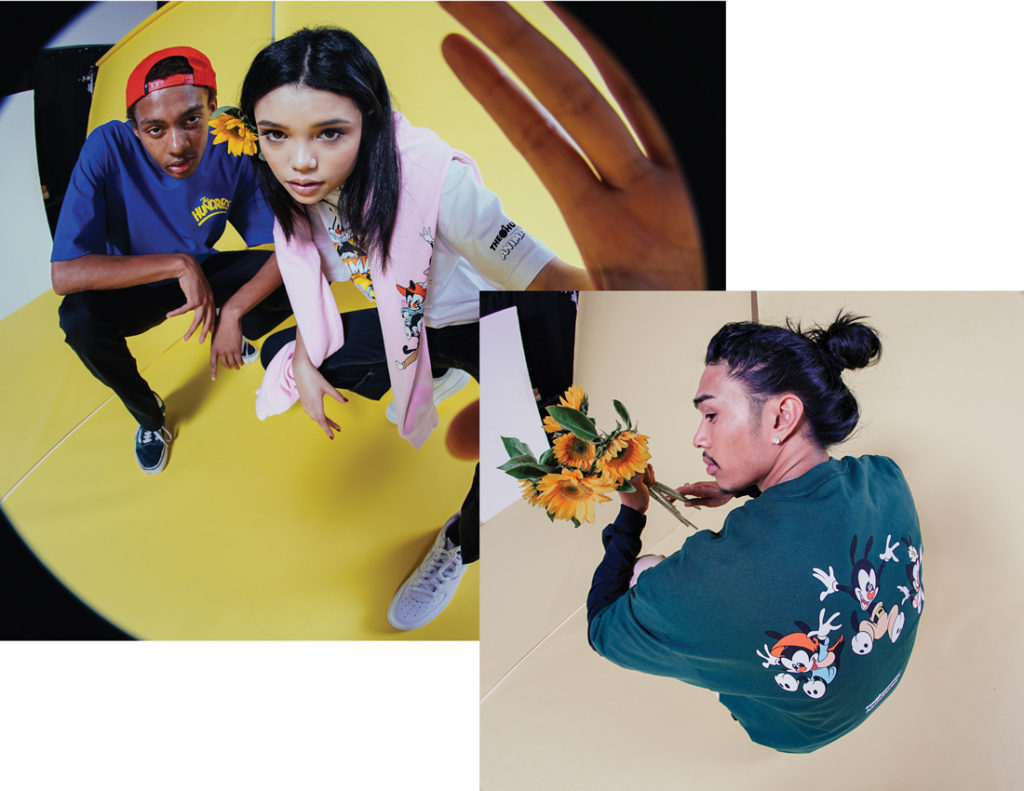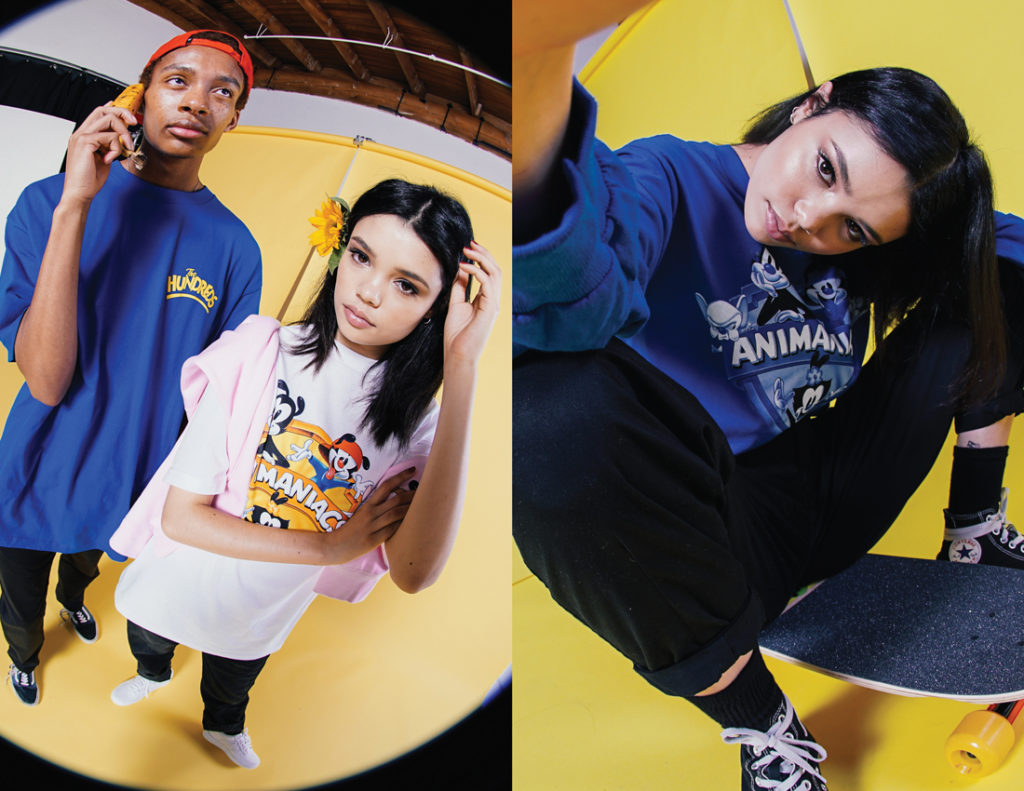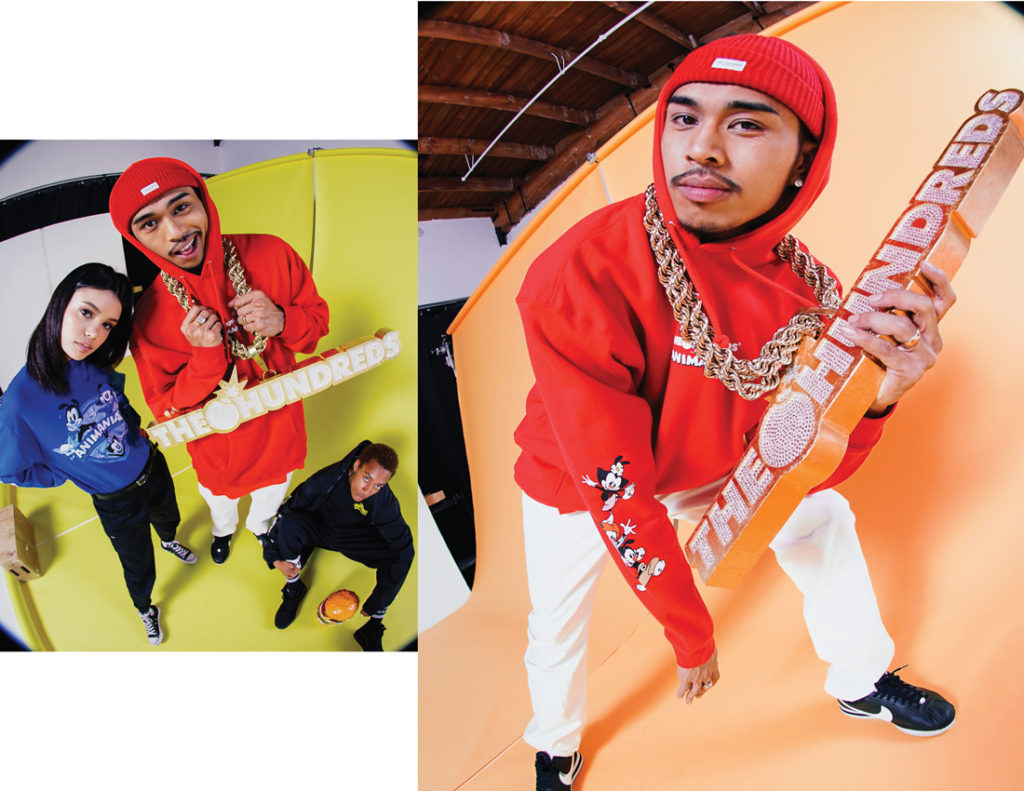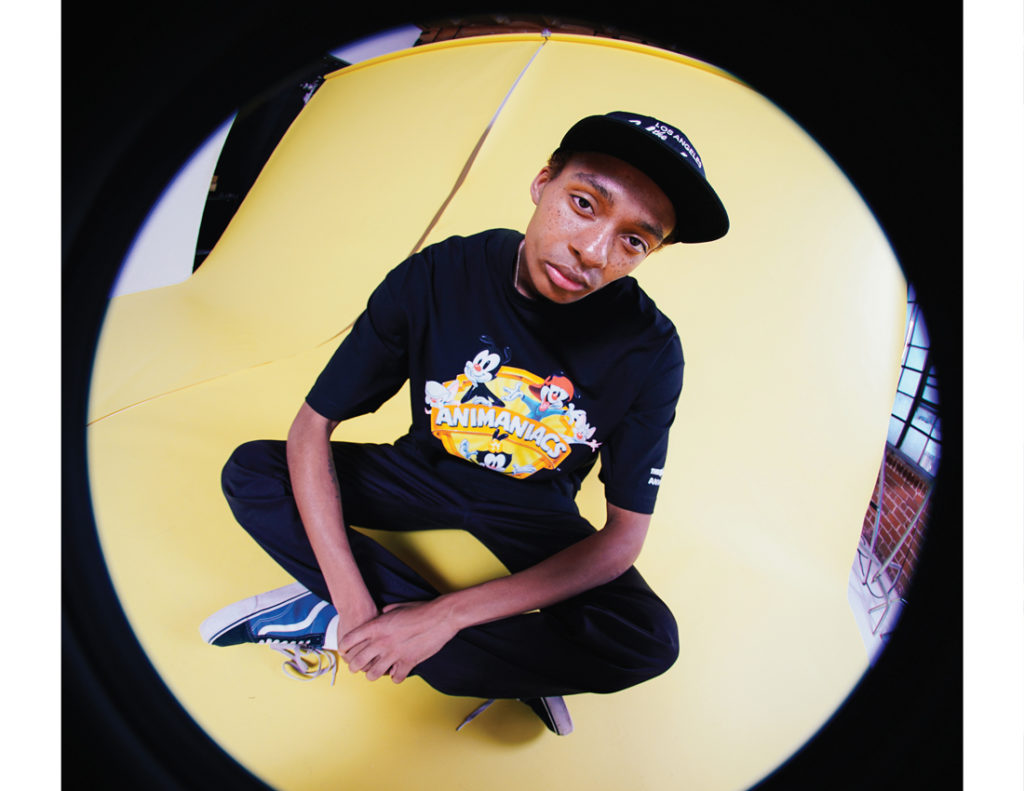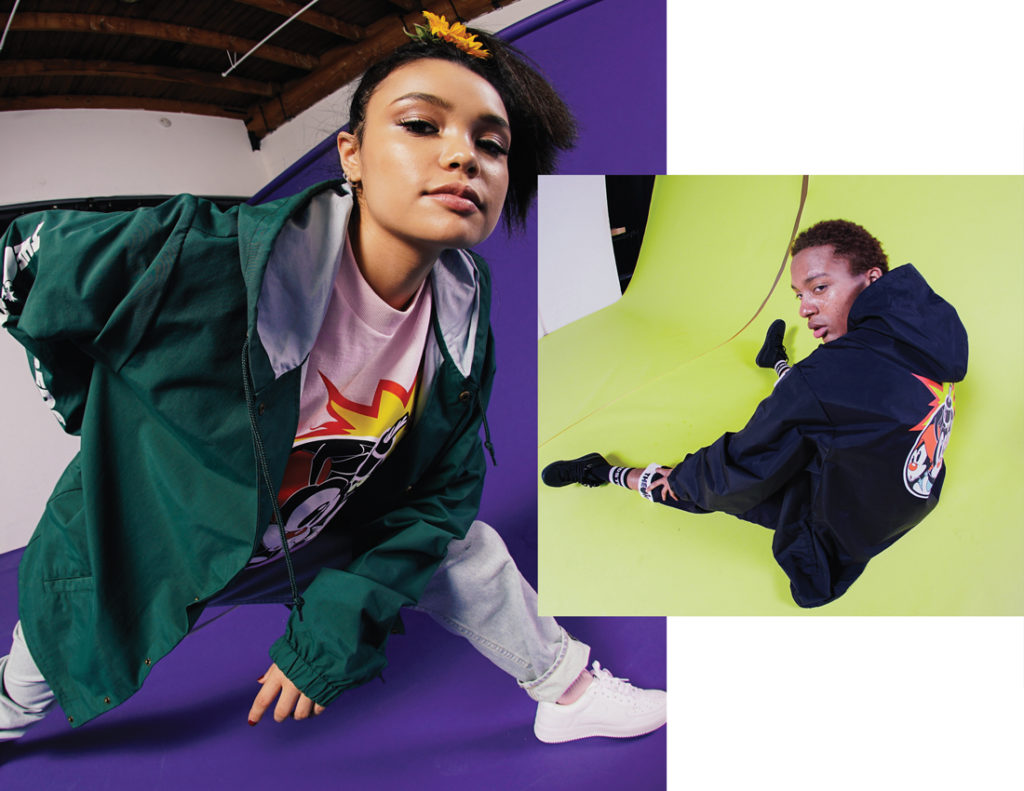 WEST COAST
Active Ride Shop
(Online, & Select Locations)
https://www.activerideshop.com/
ASW Distribution
Portland,OR
https://shop.ccs.com
Attic 2 Zoo
Buena Park, CA
https://attic2zoo.com
Bespoke Cut N Sew
Rancho Cucamonga.CA
https://shopbspk.com
Boarders – Arcadia
Arcadia, CA
https://boardersla.com
Boarders – Glendale
Glendale, CA
https://boardersla.com
Boarders – Montebello
Montebello, CA
https://boardersla.com
Boarders – Northridge
Northridge, CA
https://boardersla.com
Boarders – Topanga
Topanga, CA
https://boardersla.com
Boarders – West Covina
West Covina, CA
https://boardersla.com
Compound Gallery
Portland, CA
https://compoundgallery.com
Creative Soul
Ontario, CA
Eden Wear
Phoenix,AZ
Family Sports
La Mirada, CA
http://legendsboardshop.bigcartel.com
Fitters – Hayward
Hayward, CA
Focus Lakewood
Torrance, CA
Getta Clue Store
Sacramento, CA
Kings
Montclair, CA
https://www.shopatkings.com
Kore Skate Shop
San Bernardino, CA
Legends – Downey
Downey, CA
http://legendsboardshop.bigcartel.com
Legends – Fullerton
Fullerton, CA
http://legendsboardshop.bigcartel.com
New Star Activewear
Sylmar, CA
https://newstaractive.com
On The Ave
Salinas, CA
https://www.shopontheave.com
Outfitters
Long Beach, CA
Passport
San Luis Obispo, CA
https://shoppassport.com
Revolution SD
National City, CA
RVRND Boutique
Lompoc, CA
http://www.rvrnd.co
Xtreme – Culver City
Culver City, CA
https://xbusa.com
Xtreme – Lakewood
Lakewood,CA
https://xbusa.com
Xtreme – Santa Ana
Santa Ana, CA
https://xbusa.com
EAST COAST
AWOL
Boston, MA
http://www.shopawol.com/
Belmont Army
Chicago, IL
In-store Only
Blades
New York, NY
http://www.blades.com/
Burn Rubber
Detroit, Mi
https://burnrubbersneakers.com/
E-Cap City
Teaneck, NJ
http://www.ecapcity.com/
Fresh Rags
Pinellas Park, FL
https://freshragsfl.com/
Nexus
Norfolk, VA
https://nexusclothing.com
Moda 3
Milwaukee, WI
https://www.moda3.com/
Neckbreakerz
Charlotte, NC
In-store Only
Nooks
Lorain, OH
In-store Only
Nouveau
New Orleans, LA
https://shopnouveau.com/
Persona
Lowell, MA
http://store.shop-persona.com/
Piff
Minneapolis, MN
http://www.piffmpls.com
Foster
New Orleans, LA
In-store Only
Shoe Gallery
Miami, FL
https://shoegallerymiami.com/
Sneaker Hub
Union City, NJ
In-store Only
Sneaker Junkies-New
Boston, MA
https://sneakerjunkiesusa.com/
Sneaker Junkies-Thay
Providence, RI
https://sneakerjunkiesusa.com/
Sole Classics
Columbus, OH
https://soleclassics.com/
Sole Lounge
Houston, TX
http://soleloungehou.com/
Vinnies
Brooklyn, NY
http://www.vinniesnyc.com/store
Wish
Atlanta, GA
https://wishatl.com/
INTERNATIONAL
UK
Grafficks
24 BRIDGE STREET, CHESTER, CH1 1NQ
http://www.grafficks.co.uk/
Main Source
14A POTTERGATE, NORWICH, NR2 1DS, UK
https://main-source.co.uk/
Mustard
Mustard, Buller St Looe, Cornwall PL13 1AS, UK
http://www.mustardclothing.co.uk/
Natterjacks
22a Fife Road, Kingston-on-Thames, Surrey, KT1 1SZ, England
https://www.natterjacks.com/
Penloe
29A River St, Truro, Cornwall
https://www.penloe.com/
AUSTRALIA
Penlan Street Co
3/53 Grafton St, Cairns City QLD 4870
https://www.penlanstreetco.com.au/
Custom Teez
Westfield Parramatta – 159-175 Church St, Parramatta NSW 2150
NORWAY
URBAN/Karl Johan
Karl Johans gate 23, 0159, Oslo, NORWAY
https://urban.no/en/
URBAN/Strømmen
Støperiveien 5, 2010 Strømmen, NORWAY
https://urban.no/en/
URBAN/Stavanger
Kirkegata 20, 4006 Stavanger, NORWAY
https://urban.no/en/