Collaboration is a beautiful process—or at least it can be when done right. Since the dawn of social media, the "let's build fam" mentality more often translates into two parties vying to grab each others' Twitter / Instagram / Soundcloud followers—an instant and shallow method for gaining exposure and "fans" rather than pooling each others resources, skill, and vision into creating something that neither could in isolation. More positively speaking, when the focus is truly on the art, honest collaboration remains one of the most powerful mechanisms at a creative's disposal.
To share an example of this process in it's purest form, I decided to interview two of my city's brightest rising talents simultaneously. We linked up at Cadenza's studio in West London, with himself seated on one end of the sofa and North London's Avelino on the other. As a music producer unwilling to be defined by genre, Cadenza has been grinding as a relatively hidden gem within the music industry for a minute now, although soon to become a not-so-secret weapon as the production credits roll out steadily. Finding himself in an equally exciting position, Avelino is quickly making a name for himself as one of UK rap's future figureheads with an unmistakable cadence and unapologetic lyrical ability, already cosigned by the likes of Stormzy and Wretch 32. Together, they're electrifying.
Since finding a natural connection through each other's music, the pair have been in and out of the studio working on audible gold—with their recent effort "No Drama" catching the most attention, no doubt in part to Jamaican dancehall MC Assassin's lethal contribution. And yes, that is the same voice you heard on Yeezus.
***
TOM WINSLADE: Straight off the bat, we've got to talk about "No Drama"—how did that track come to life?
AVELINO: That was actually the first thing we ever worked on together. We were just in the studio going through bits—I wrote the first verse, and Cadenza made the beat there and then. Real casual. We left it for a little bit, and then Cadenza sent it back over to me with Assassin's verse on there. Man, that verse was very nice. I called up straight away like, "Listen, I need to get back in the studio and finish this off right now..."
Crazy. And then that song ended up becoming the title track for Cadenza's EP. Can you describe the concept behind that project?
CADENZA: I wouldn't say it's a conceptual thing as such, it's more of a selection of tracks that I'd done during a certain period of time—a few tracks that were all a bit different, without sticking to one particular style. A sample of things to come.
Gotcha. So the No Drama EP landed back in April—which coincidentally ended up being the same month as Avelino's FYO EP. Same question for you then Av, can you explain the idea behind your project?
A: Similar to Cadenza, there wasn't a heavy concept behind it—it was more a case of establishing my world and my voice after working with Wretch 32 so closely [on the Young Fire, Old Flame mixtape]. It was an important moment for me, and it made sense to work with people like Cadenza at that time because I felt like we were in similar places sonically.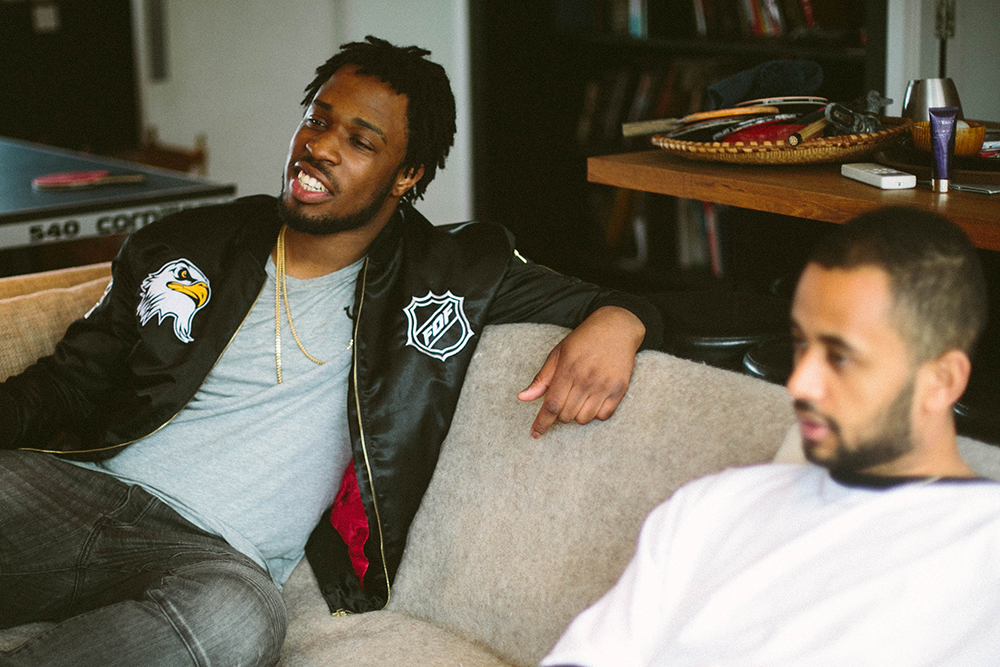 Again, the title track "FYO (Fuck Your Opinion)" is the one that really sets the tone for you. Aside from making radio playlists and all of that, it's seems like the sentiment behind it has really resonated with people.
A: Because it's a positive statement, not to get it twisted. To wake up and say 'fuck your opinion' to anyone that might doubt me, or to anyone that doubts anyone else—that's the message that I was trying to get across, and luckily it seems to have translated.
And what was it like working with Raf Riley [executive producer of FYO EP] on the project? Did that come about organically too, much like working with Cadenza?
A: It was the similar in that I came through the studio and we just hit it off as people, and the music came after that. It was different though, because we were sonically in very different places, but we brought things together to create this hybrid sound for the project.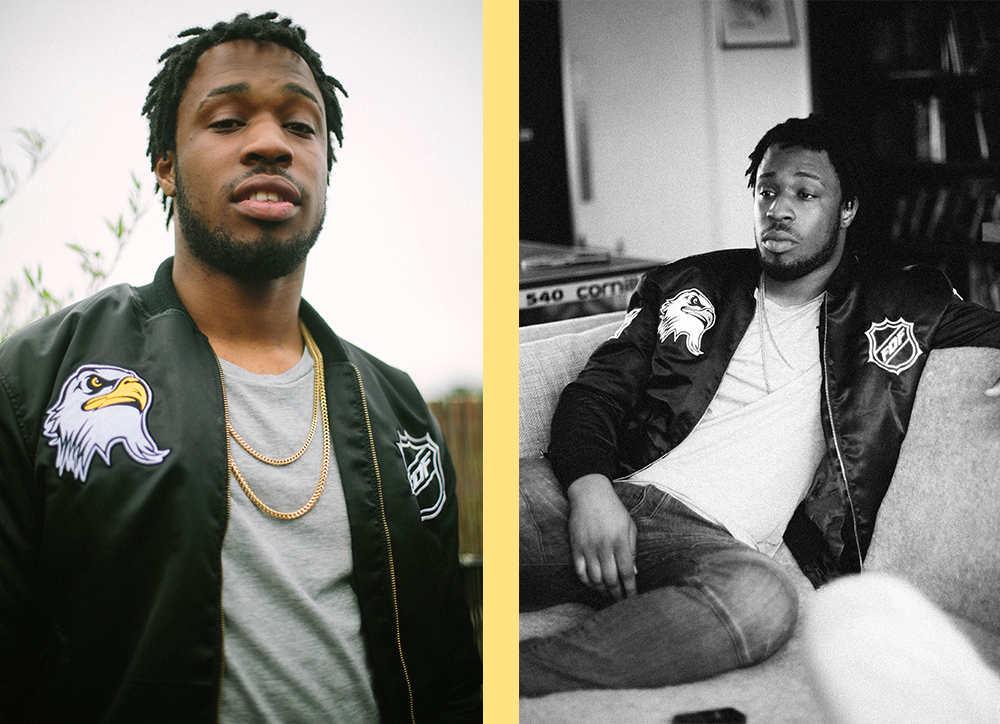 Avelino
That seems like something that both of you guys are passionate about—in that you only work with people that you have a natural connection with. I'm guessing that's an essential part of your processes?
C: Yeah, definitely. Sometimes, there are people that you look up to and really want to work with, but if the chemistry isn't right, nothing will come from it. You can't force it. Likewise, you can find a good connection in people that you wouldn't necessarily expect sometimes. You have to feel comfortable enough with someone to be able to speak up when something isn't working out, so the more relaxed the better.
A: Have you ever had that? Like sat in the studio and something isn't working out, but you can't say?
C: Sometimes, if you don't feel comfortable enough you just have to let it slide. Maybe try and fix it later. But yeah, you just have to say it sometimes.
A: Rah, that must hurt.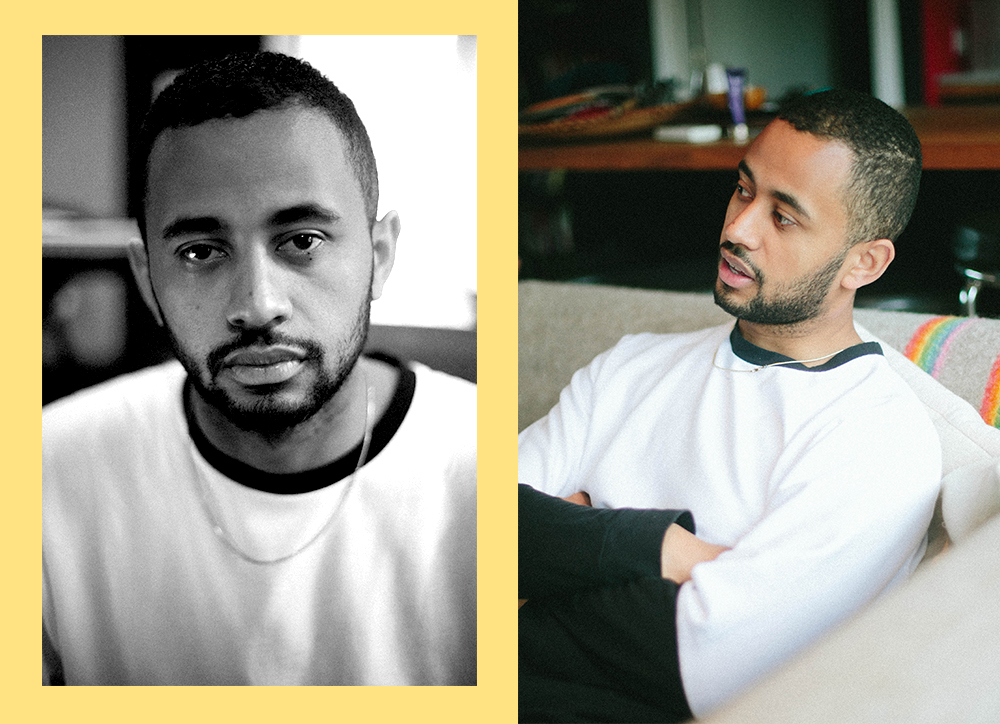 Cadenza
Let's dial it back a few years. Cadenza, I wanna speak to you about being Major Lazer alumni, and touring with Diplo and co. What did you take away from that experience, especially at such an early stage in your career?
A: Wait, you toured with Major Lazer?!
C: Yeah man, [laughs] it really just gave me a perspective on touring in general, and how you have to abide by a relatively strict regime to maintain that sort of schedule. It's a lot of early mornings. But also, just looking at how they prepare for their live shows and the level of commitment they put in to create a unique experience—that's something I never really considered before, but I do now. Like, how can I continually improve a show to make it better that anything else?
Would you say it shifted your perspective on production too? For example, when you're creating music now, do you have an increased vision of how it will come across in a live environment?
C: Perhaps, but I think more than that, it was more about studying the performance itself. They constantly mix up the show, blending things differently and keeping it fresh. That's the main thing I learned.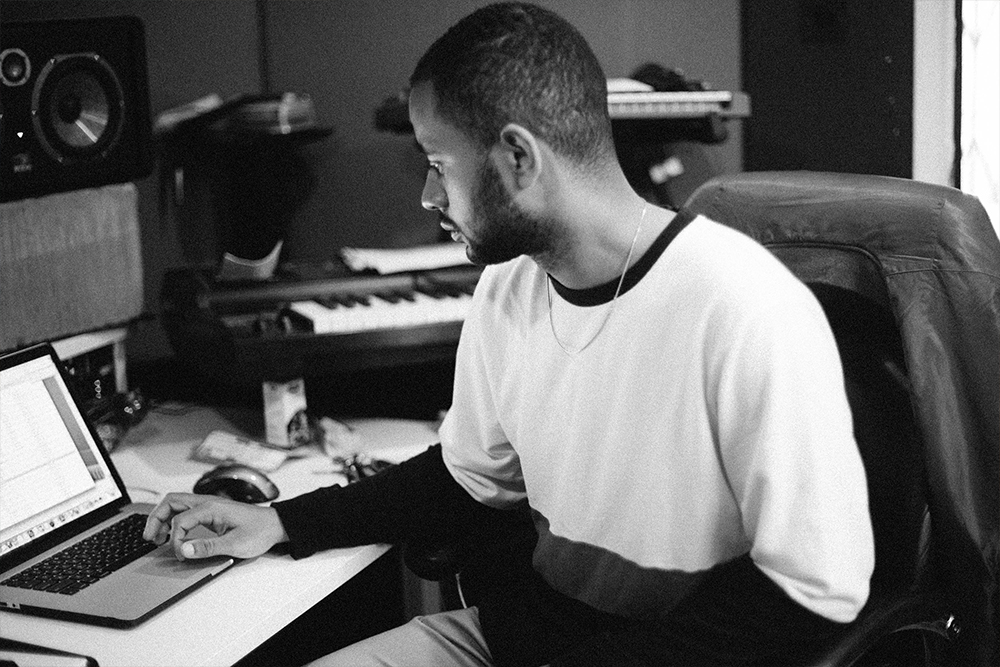 Learning is a major key. In fact, that's the main reason I wanted to speak to you guys at the same time. As you've both worked together and you're at similar stages in your respective careers, I want to discuss the power of collaboration within music, and how it can help you to grow as an individual. How important is collaboration to you guys?
C: For me, it's really important. When you hear two people coming together—especially when it's an unexpected pairing—that's when you get this middle ground where something special can happen. I feel like if you're always working by yourself, you can often get lost in the details. When you're working with someone else, it's naturally a far more fluid process—and that makes the music… sound a lot more fun and vibrant, I think. You can hear the energy.
That's very true. By having access to someone else's head like that, I guess they're also exposing you to new sounds and ideas that you can feed back into your personal process down the line.
A: I'm always going to agree with that, I'm always learning from other people. I learn from my peers every single day. I see working with someone else as an opportunity to learn something – whether that's a session with Cadenza, or Wretch or whoever—I'm obsessed with the idea of learning something that I can add to my game. So yeah, I 100% back the idea of artists collaborating.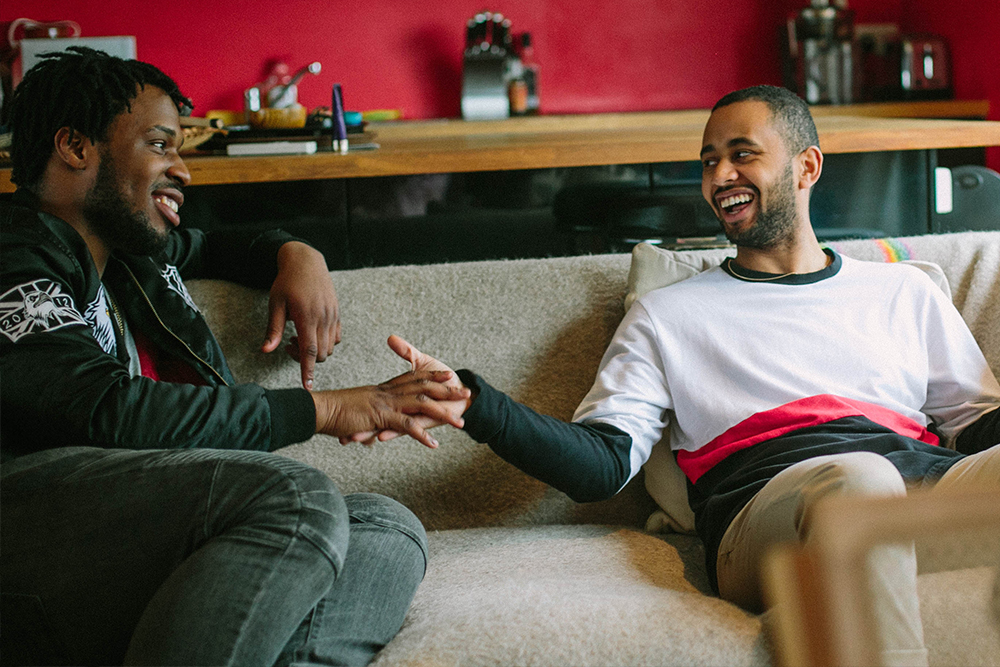 That reminds me – Cadenza, you recently put out this new track with Jorja Smith that I can't stop listening to. She's another example of another young UK artist that's rising in her own lane, much like you guys. What was she like to work with?
C: I met her around the same time as Av, actually. It was towards the end of last year, after the Summer. She was super young and timid, just trying to write some songs. We were working a lot with Maverick Sabre, who was helping her write at the time, and she just grew and grew as a writer and an artist. Every time she came back, I could see the progression and her growth in confidence. I think that track ["Where Did I Go?"] was maybe the second song we worked on together.
"Where Did I Go?" – Jorja Smith (Prod. Cadenza)
So looking towards this summer, what have you guys got planned? Any festival appearances lined up?
A: I've got a few shows to be announced here and there. It should be a cool summer though, I'm looking forward to coasting through it though—maybe do a few raps along the way.
C: I'm working on a few things at Notting Hill Carnival. We've got our The Full Hundred after party on the Monday. Aside from that, just working on some more music. We've got the next single with Jorja Smith landing towards the end of July.
"All The Way Up (Freestyle)" – Avelino
I hear that. Are either of you working on a specific project right now? EP, album, mixtape, etc.—or are you just gonna see what happens?
A: I'm in the studio. It's not an album or a specific project, I'm just making music. I'm not sure what form it will take yet. Over time I'll work it out. With the last EP, we didn't set out to make one, it just kind of magically formed. So you know, I'm just waving my wand again.
C: I've got a couple of remixes coming out, a couple I'm finishing up—I'm gonna finish up the next single, then who knows. We'll see what happens.
***
Follow Avelino and Cadenza on Twitter dot com for all the latest #content.
Photography by Annabel Lake