I look to surround myself with passionate and talented individuals with positive energy in hopes that I can learn from them and be inspired. At the end of the day, one of the most valuable perks of being in this industry are the friendships that are cultivated and lessons that are learned from them. The ability to share these stories is my way of giving back to the community, while hoping to motivate others find their own path.
Hommy Diaz is one of these people and I've had the opportunity to know him for a few years now. Born and raised in Queens, New York, he received his bachelor's degree in Communication Design from the renown Parsons School of Design. Like many in this industry, he was inspired by his love of skateboarding and found himself working for DC Shoes and made the cross-country move to California. He found a new opportunity to take the historic Palladium Boots brand in a new direction and serve as the Global Product Director and hasn't looked back since.
I visited the Palladium headquarters to talk about inspiration, motivation, and design with Hommy, along with his contribution to the new collaboration between two storied brands, Palladium and Alpha Industries.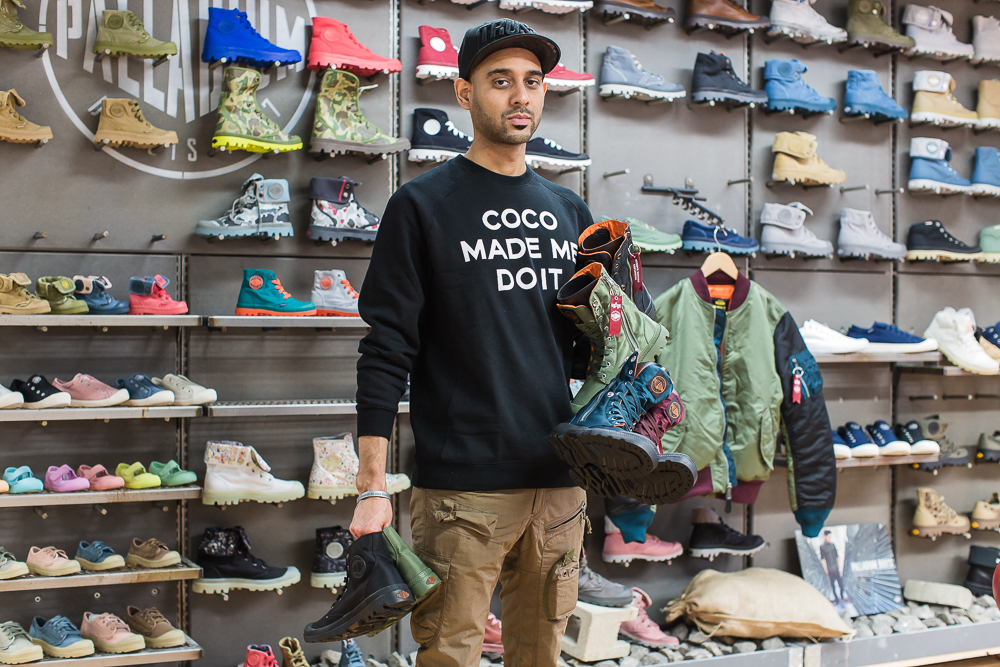 JOHN PANGILINAN: You're one of the most positive dudes I know. Do you feel your positive energy contributes to your work output?
HOMMY DIAZ: Thank you, John, and likewise. I believe carrying positive energy is a great contribution to all facets of life. Combating stress with a positive engagement is a healthy way to live. Without good health we can't expect consistent output.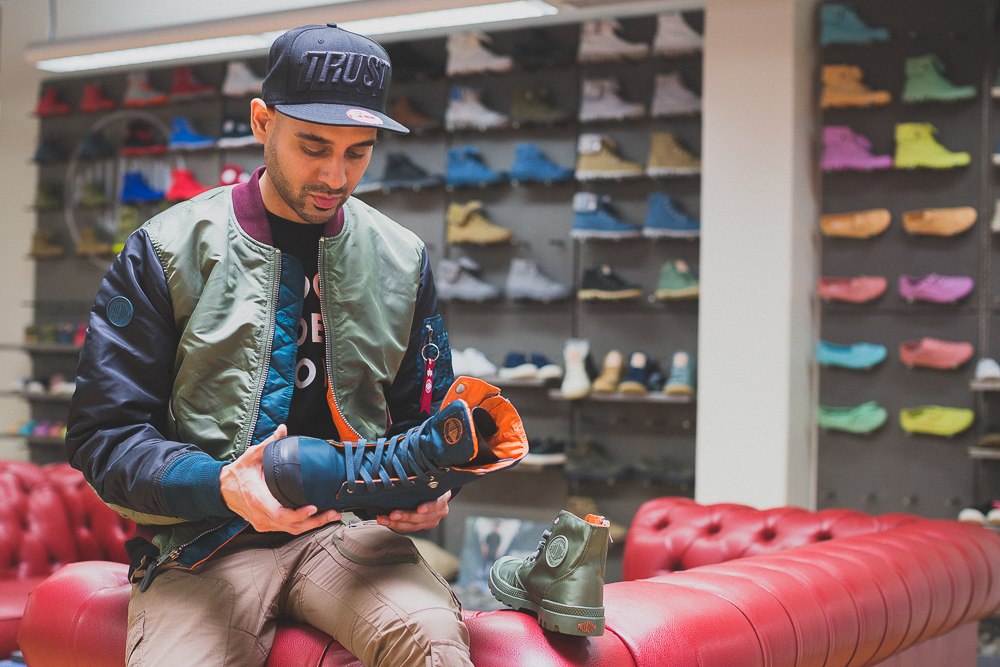 It's an exciting time for you with a little one on the way. How does this motivate and drive you?
Expecting a mini me is beyond exciting. I am curious with anticipation on how becoming a father will change me and help me evolve as a human. The concept within itself is motivation for me to continue my passion to create and make my son proud of me. I look forward to reading this interview with him 20 years from now and look back to how far we have come together.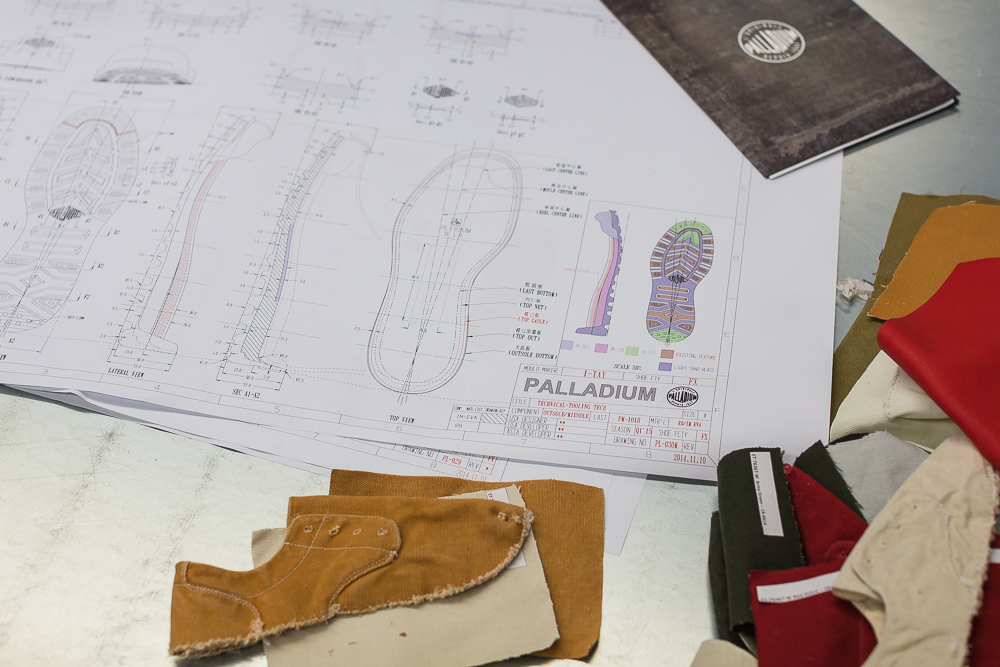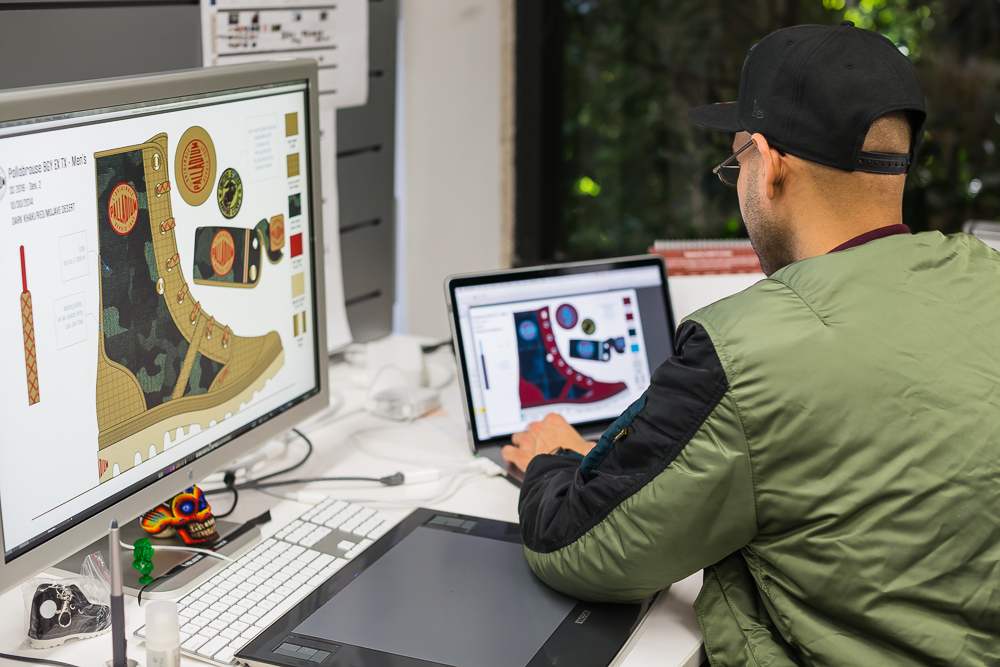 What originally influenced you to study design and fashion?
I started skateboarding before I was a teenager and never slowed down until after college. It was the skate industry that inspired me and helped develop my appreciation for different genres of music, branding, design, and fashion.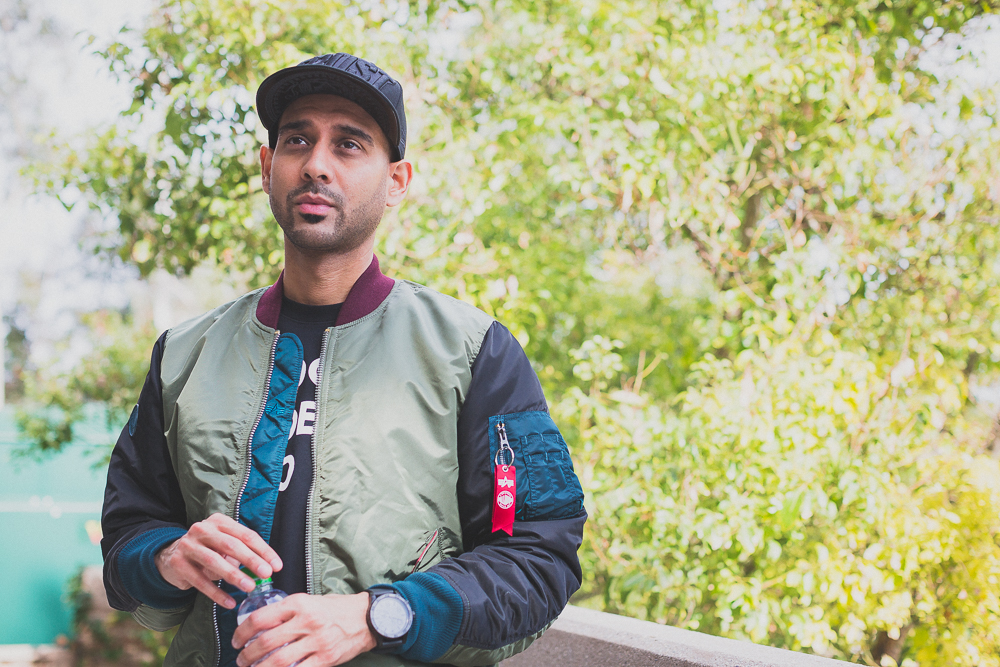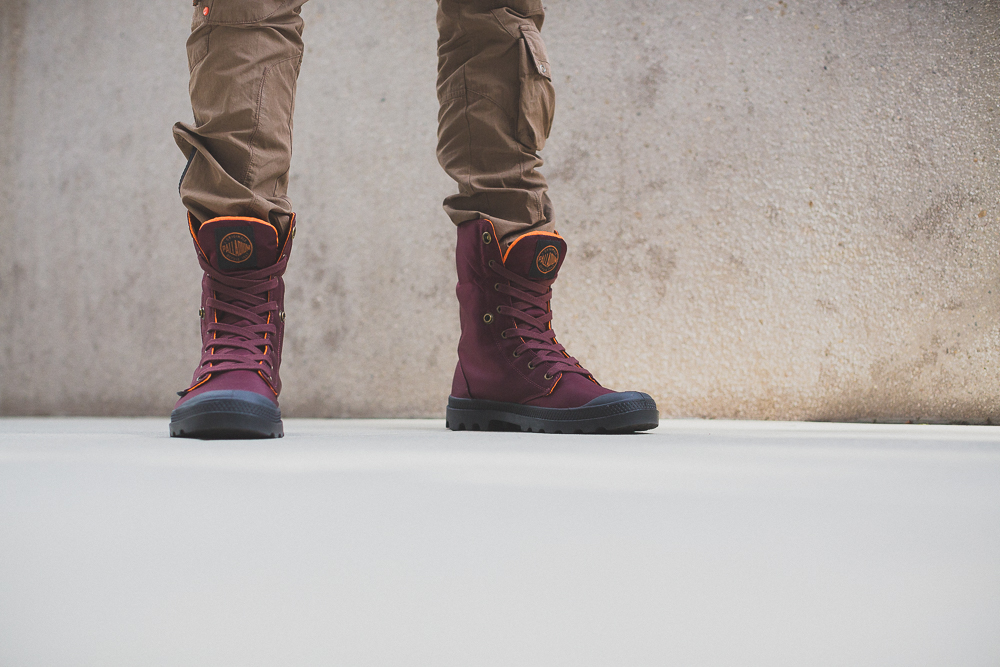 Where do you pull your inspiration from? What other passions, hobbies, or interests feed into your designs?
I pull inspiration from my day-to-day travel both locally and abroad. The experience and mix of different cultures is what inspires me, from architecture, interior design, food, and music. It's a recipe of style that I feed off having grown up in New York City. Traveling has become my hobby and is a priority despite the fact that you can see what is going on anywhere in the world via the internet. You can never be to sure where your next inspiration will come from. The in-person interaction and cultural participation in an environment outside your own is a priceless experience. So get out there and explore other cities!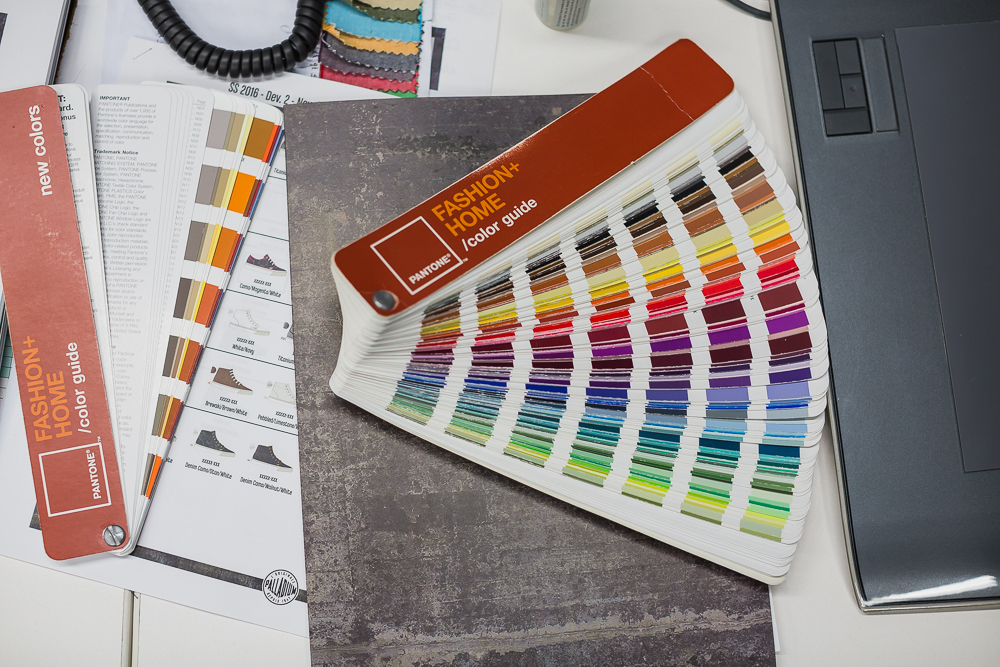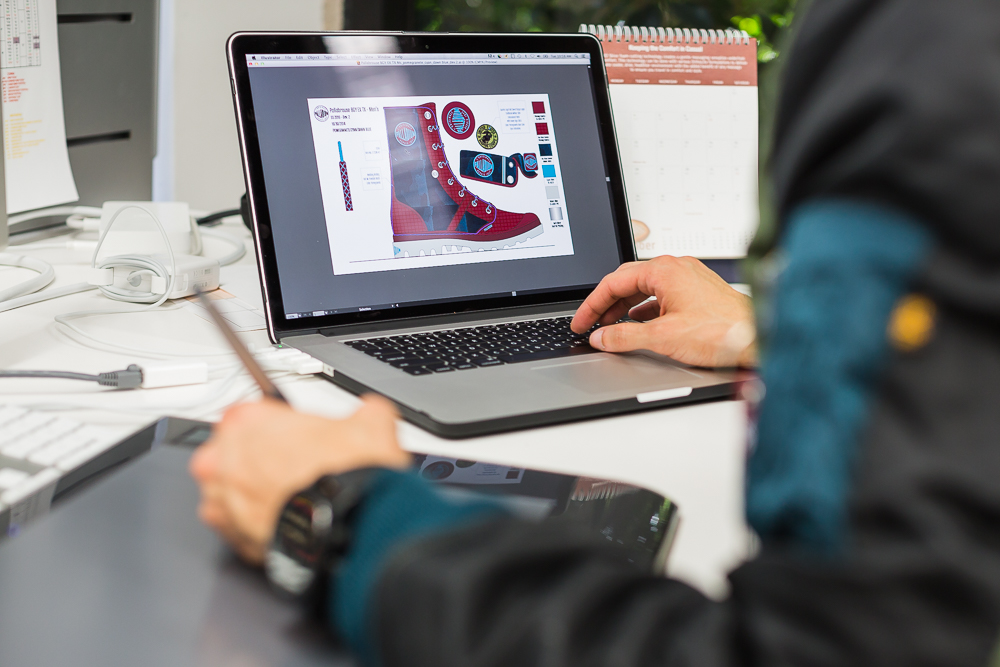 What particular parts of your upbringing have shaped your design principles and philosophies?
Through skateboarding, I experienced the signature of color and branding. The many brands I was exposed to both good and bad helped shape my design principles and philosophies. I find the discipline of color incredibly powerful when a brand consistently uses a color or combination of colors in their branding for a long period of time. And with a simple color change it can help re-introduce or re-launch a brand through the practice of discipline.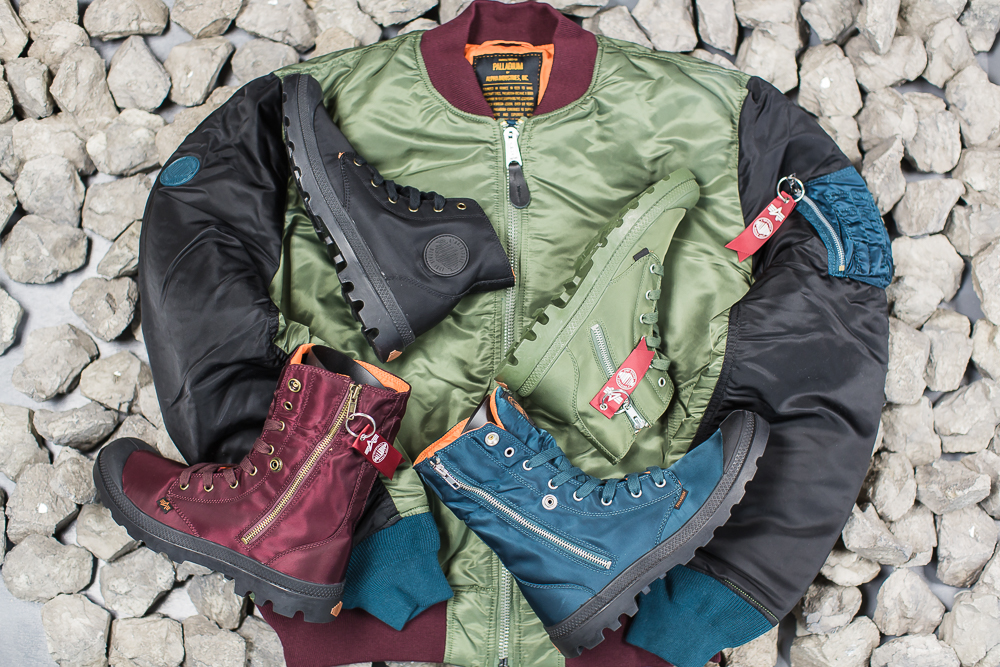 Let's talk a little about the latest project and collaboration between Alpha Industries and Palladium. With both brands having a military heritage it makes perfect sense that the brands work together on a collection. Was this your concept? How did it come to fruition?
Collaborating with ALPHA Industries was the first project I pitched to the Palladium executive team upon accepting the position. The Palladium story reminded me of my second job as a teenager which was in retail at an Army and Navy store during the early '90s in Flushing, Queens. While working there I was introduced to the ALPHA brand and its history. Through the past decade I have noticed ALPH's influence on many fashion brands. And during my first week on the job at Palladium, I quickly identified that collaborating with ALPHA would be a perfect fit due to the parallels of both brands history and contributions to military wear. Palladium started out as a tire manufacturing company supplying the European air force. After the Second World War, the manufacturing transitioned into making boots in 1947 for the French Foreign Legion ground troops. At about the same time ALPHA was producing the flight jackets for the air force and field jackets for the US Army ground troops. The goal of our partnership was to create a platform to educate the consumer about the history between both brands. The product goal was to merge our core heritage pieces. Offering a modern presentation consisting of the authentic satin flight nylon and recognizable colors of the iconic MA-1 jacket applied to our Pampa and Baggy boots upper.
"THEY SAY A PICTURE IS WORTH A THOUSAND WORDS AND I SAY FAILURE IS WORTH A THOUSAND OPPORTUNITIES."
You mentioned the importance of color and both the jacket and the boots within the collection have iconic military colorways. How significant are these colors to the products?
The Baggy boots are available in ALPH's core colors; Black, Sage Green, Maroon and Navy consistent with the highlighted signature orange lining. The colors of MA-1 jacket are significantly important, especially the orange lining. The reversible lining color pop feature was added as an identification function. If and when a pilot were to crash a plane they could turn the jacket inside out allowing rescue personnel to easily identify them on the ground.
The "Remove Before Flight" red ribbon is used on military aircrafts as a safety warning before engaging in use for take off. After pulling the ribbons to clear the planes for flight, the air force personnel began keeping the keychain ribbons as a souvenir and its influence eventually made its way on to the MA-1 jacket as hang tag.
We are an exploration brand with roots in military aviation, and for our collaboration we changed the phrase to "Remove Before Exploring" on the red ribbon on both the boots and jacket. I believe the new ribbon will be a great souvenir due to the history it represents.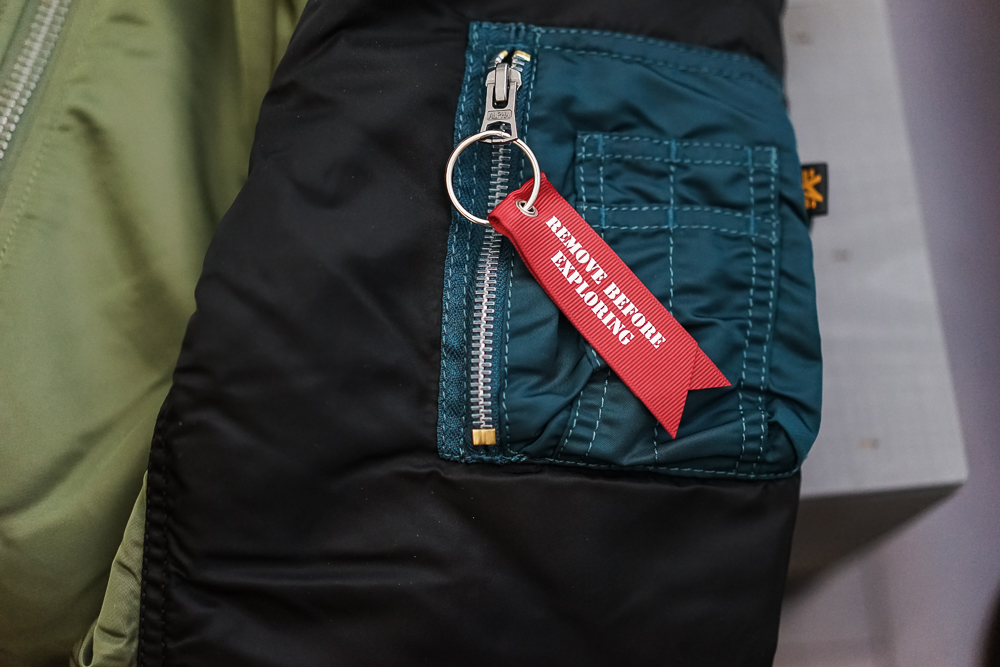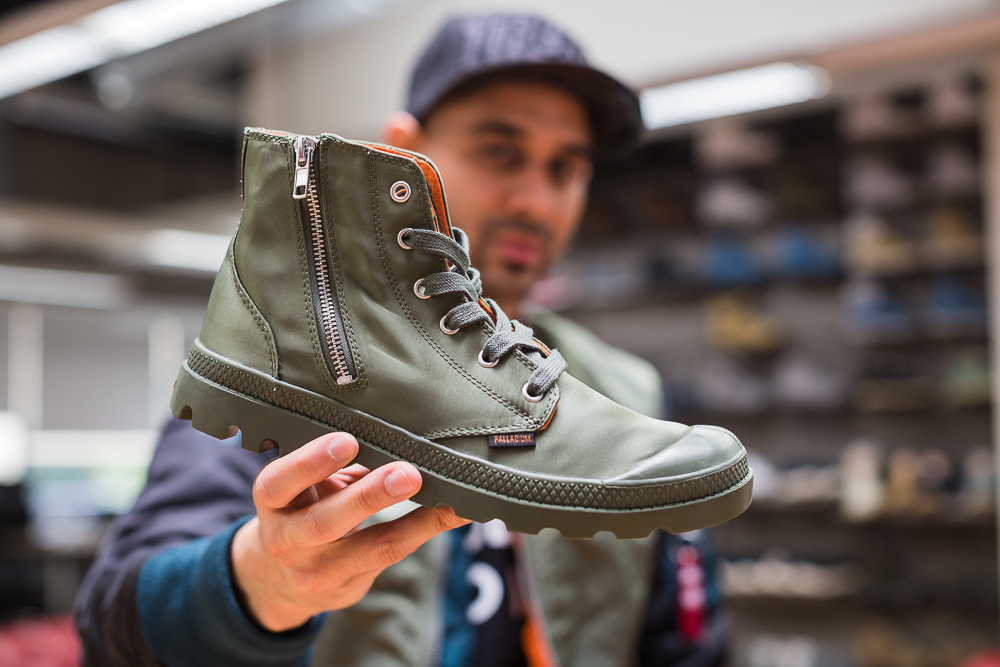 The "Remove Before Exploring" tag is a nice touch and my personal favorite detail. What is your favorite detail within the collection?
I travel around the world frequently and one of my favorite details on the boots is the medial side metal zippers. We matched the metal zipper from the jacket primarily as a functional detail allowing you to easily remove your boots without unlacing them at the airport when traveling to explore other cities. This is a detail that is relevant to our brand concept and makes the experience of flying much more convenient.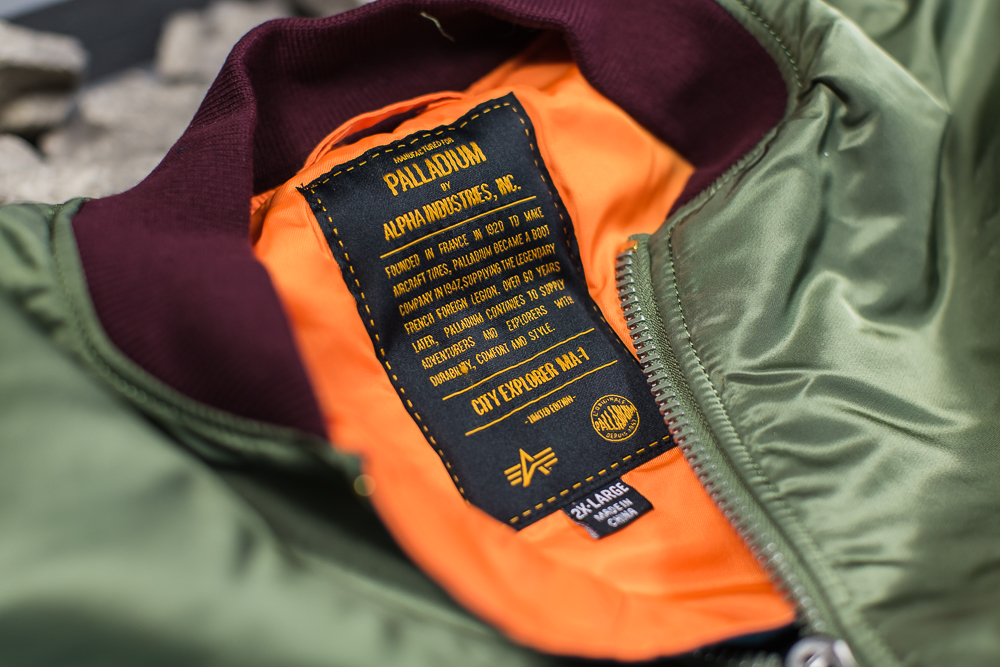 Did you have any input on the design direction of the jacket?
We could not have left the MA-1 jacket out of the equation, so we pitched the concept back to ALPHA on a custom slim fit jacket with a unique color block combining all four colors with Palladium signature trims. The goal was to offer one jacket that can easily be worn with any one of the four boots. This was the icing on the cake for me, personally, with the opportunity to redesign a classic jacket in a modern fit that I sold to veterans and the urban community as a teenager while working at the "Joe's Army and Navy" store. I am humbled and thankful to the ALPHA team for trusting us with our vision to customize their coveted iconic jacket.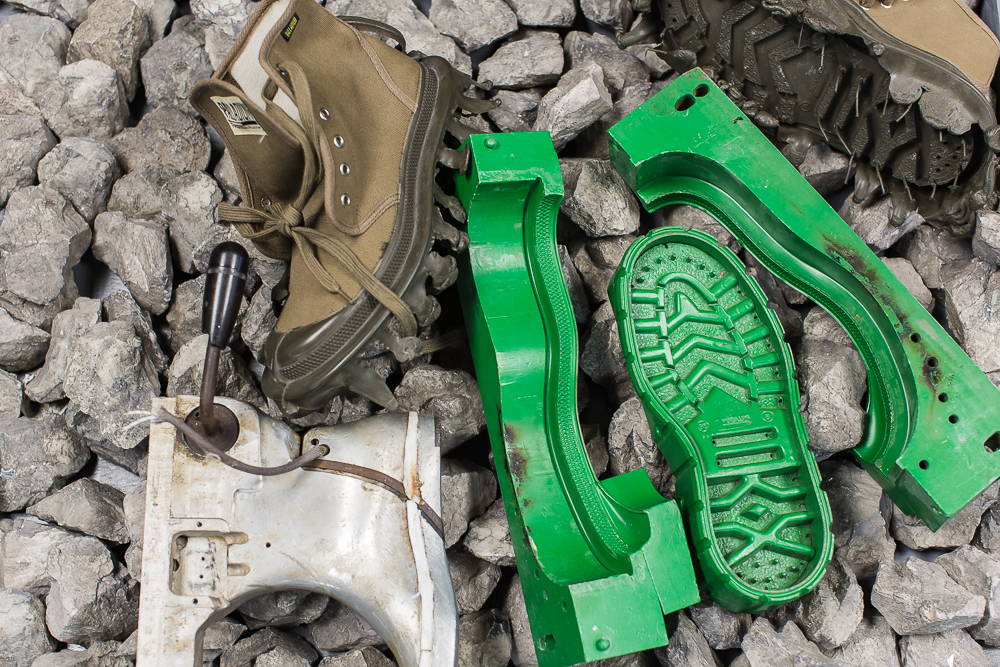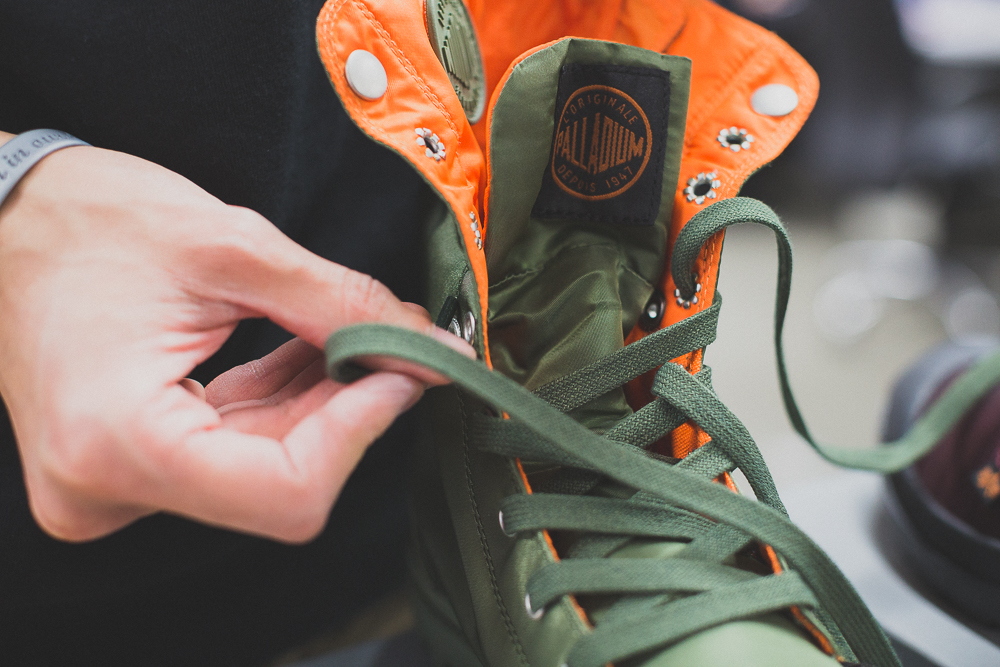 What can you share with us on future designs from Palladium?
We have a collaboration with SBTG (Sabotage) from Singapore releasing in the Spring which I am excited about. He's a great person and a talented artist so keep your eyes out for this one.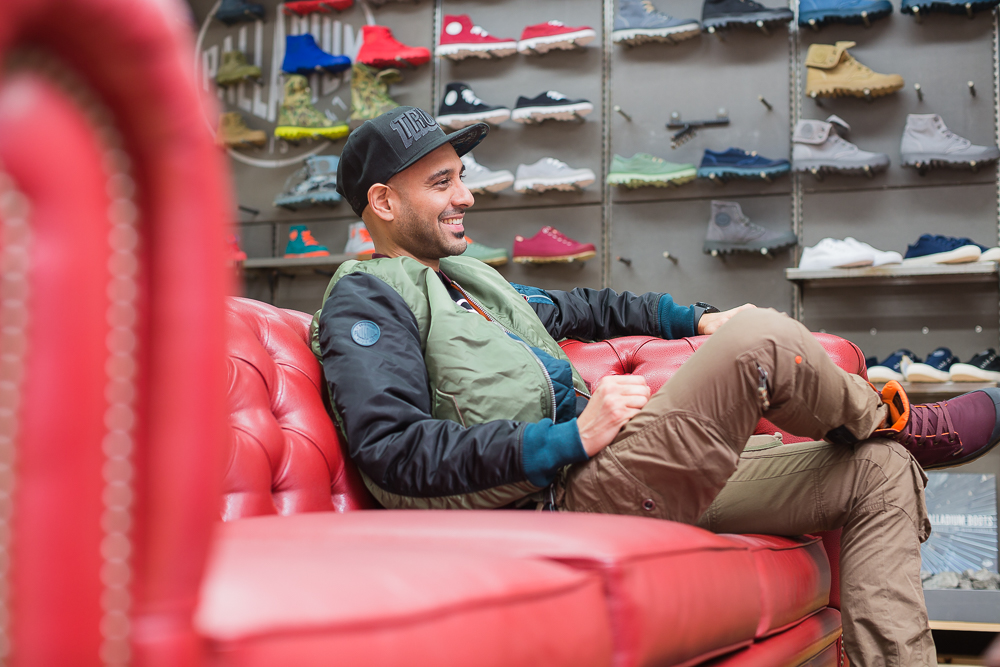 Do you have any advice for young designers?
Failures are your best learning experience. They say a picture is worth a thousand words and I say a failure is worth a thousand opportunities.
::
http://instagram.com/hommydiaz
https://twitter.com/hommydiaz
http://www.palladiumboots.com