We're in a time when male artists are still at odds with public affirmations of the Love Movement (cue late Tribe vibes). Despite this, after a successful year of touring the world with Aesop Rock, the critically acclaimed New York independent giant Homeboy Sandman has blessed us with LoveLife, his timely ode to the trials and tribulations of being a lover in transition through life. Mixed by Hot 97's Peter Rosenberg (a partnership that started with "72 Bars" in 2011) the mixtape's Side A is entitled "Old Love," a reference to the past with a nostalgic trip down memory lane through the discography of the Angel from Elmhurst, with fan favorites like "Couple Bars" and "Unforgettable" (produced by Jonwayne). Side B's "New Love" is a treasure trove of unheard songs coming just in time for Homeboy Sandman's upcoming release Veins (featuring our friend Alexander Spit!).
"In celebration of Valentine's Day, Homeboy Sandman and The Hundreds are releasing some love into the world. Some new love. Some old love. Some happy love. Some sad love. Some hate, some pain, some joy, and some laughter . . . It's all love."
SIDE A: OLD LOVE
1. Unforgettable
2. Relapse
3. Couple Bars
4. Seam by Seam
5. Everyday Love
SIDE B: NEW LOVE
6. So Good
7. Imports
8. FU
9. You and Myself
10. The Pits and the Pendulum
Here's what Homeboy Sandman had to say about a few of the previously unreleased tracks on the mixtape:
"FU" is about this wild ass chick who kinda hypnotized me at first but then things became nightmarish. Admittedly, I was not without fault. The Clubhouse produced this track. I hadn't gotten to work with them since I featured on their EP in 2011 on the jam "Fully Equipped." Peanut Butter Wolf told me that song was one of the reasons he signed me [to Stones Throw].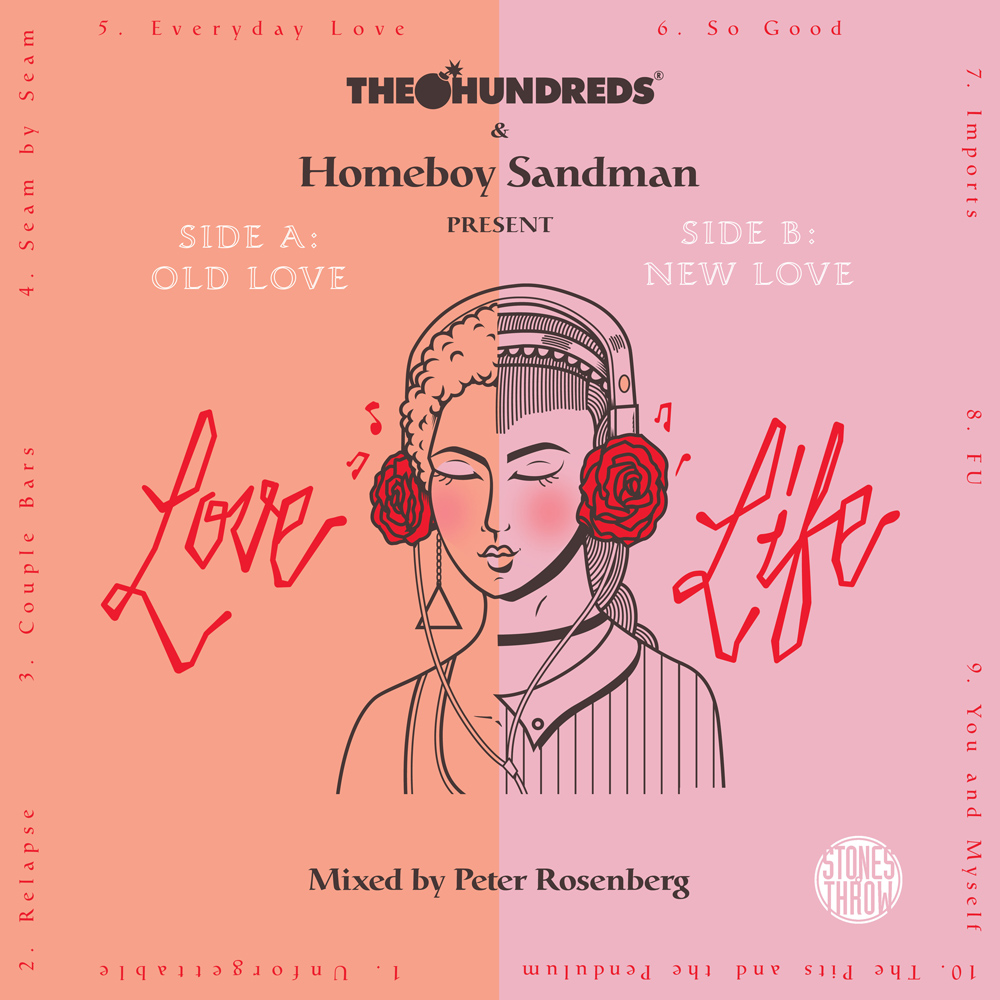 Mixtape artwork by The Hundreds' Eddie Viramontes.
***
Read The Hundreds' 2015 interview with Homeboy Sandman here.