Since the infamous Bridge Wars between MC Shan of the Juice Crew and KRS-One of Boogie Down Productions, the contributions of the borough of Queens to the overall hip-hop realm have been shown to be immeasurable. This is the same gritty, municipal setting that proved to be the foundation of artists ranging from the likes of Run–DMC, Nas, Mobb Deep, A Tribe Called Quest, to Kool G Rap, who have had a lasting influence on the dialect and cadence of the world as a whole. Recognized as arguably the most diverse urban area in the world, and home to over 100 different cultures interacting within the same dimensions, Queens has had an exceptional impact on the artists who call her home.
So it is of no great wonder to see a character like Homeboy Sandman maneuver out of the Elmhurst neighborhood of Queens. The recent signee to the West Coast independent powerhouse, Stones Throw Records, has been thoroughly pushing the hip-hop world forward within the last few years – in true New York fashion. Amidst a regional reawakening in New York that has witnessed the rise of names like Action Bronson, Joey Bada$$, and the Pro Era crew, Homeboy sits comfortably as a part of a echelon of wordsmiths with the mutual respect of the past generation's backpack elders. A former public school teacher turned dazzling underground wunderkind, Homeboy Sandman envelops all the striking attributes that comprise what it is to be an MC; a term deemed foreign to many in this ratchet generation.
A prodigious creator, having dropped two critically acclaimed albums in the last two years off the LA indie hub (to be fair, he has dropped more than ten other projects in the same last two years) and headlining two major nationwide tours in the last year, only further demonstrates the intent of an artist conscious of building up a reputable legacy within the culture. This isn't a man who's invested in making a quick buck using this music – and us, the listeners – as any avenue stream to engage in more meaningless materialism.
Fortunate enough to catch him on tour with Aesop Rock and Rob Sonik at the historic Wiltern in Koreatown, Homeboy pulled us into the back before he went out and wrecked the sold out venue. This is where we talked about growing up within hip-hop, the surprising reason why he writes so much, his new cassette that will only be sold on tour, and his take on "commercial" hip-hop.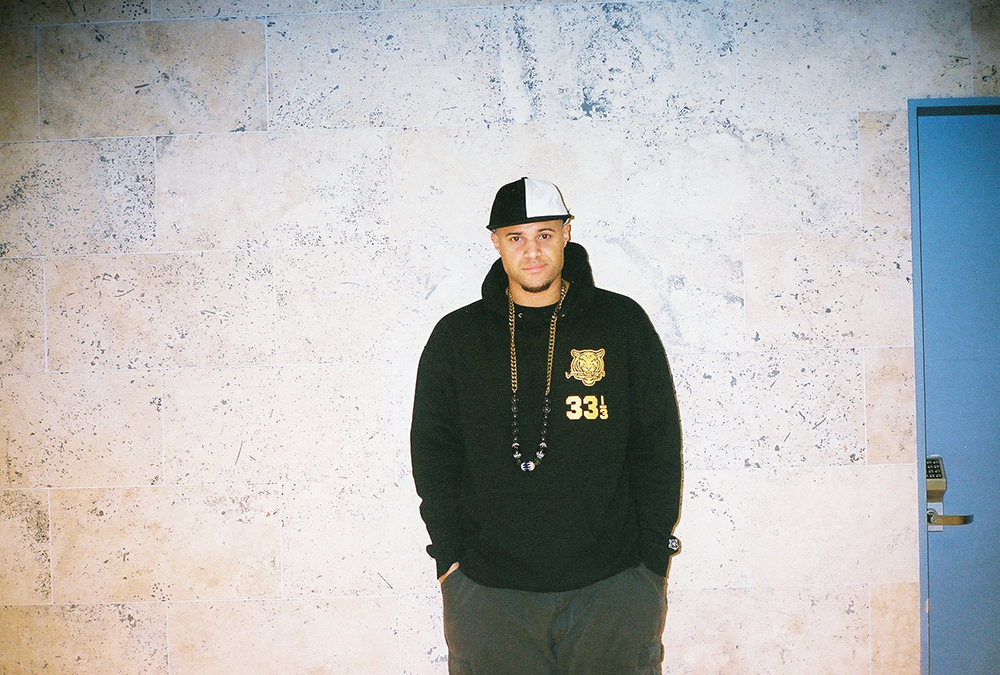 SENAY KENFE: Sitting here off of miracle mile here at the El Rey theater with the one and only, Queen's finest, Homeboy Sandman. How you doing?
HOMEBOY SANDMAN: Peace, what up, man? How's it going down?
Living well, can't complain. How's the near year been for you so far?
The new year's been fantastic, yo. This tour's been a lot of fun, kicking it with fam and friends – everything is love, yo.
Still residing out in New York?
Yeah, I'm in Brooklyn now, Sunset Park.
I was just out there a couple weeks ago so I'm trying to familiarize myself. I went out to Jackson Heights.
Oh, yeah! For some of my "America the Beautiful" video we shot [there].
"HIP -HOP REALLY WAS MY CONNECTION WITH HOME."
It's crazy out there, man.
Mad international flavors, yo.
[With the] varying talent of artists like yourself coming out of these particular neighborhoods in New York because of this combination of cultures – what would you speak on that in terms of the lifestyle?
I definitely agree with you. Coming from a neighborhood where I came from so many different flavors, I just think – mad different flavors, mad different sounds from a music standpoint. It's crazy different sounds and genres in music. I mean, anything will become hip-hop as long as you're rhyming over it. From a musicality standpoint, if you grow up listening to South Set or house music or freestyle music or listening to jazz music or some Indian shit, you hear some Indian shit from the neighbor, you're liable to hear – who knows what type of shit you'll hear. But that's all that different flavor and different cultures and all that.
I think variety and mutli-dimensionalism is a plus. I definitely attribute some of my "always trying to come with different flavors" to my upbringing.
Speaking of upbringing, like, what you grew up listening to – have you been able to talk to Black Thought about how influential Illadelph Halflife was for you?
I've talked to him a lot about him being my favorite MC and being the reason why I rhyme. I was actually just talking about it to Aes[op Rock] about it the other day, I've had the good fortune to talk to Thought a couple times. I feel like a nervous – I'm a big Thought fan, man.

I did the Lyricist Lounge's 20th year anniversary at Le Poisson Rouge in New York and Thought was hosting. And when he handed me the mic I was like, "Yo, you handing me the mic is wild." And then I ripped that shit. Afterwards Thought was like, "Yo, you was cooking for real, that shit made me feel real good, yo."
[Can you] talk about growing up within hip-hop and then, as an adult now, being an active participant and contributor to the culture?
It's a real blessing to be doing what I love and nothing to me was cooler than hip-hop. So to have the opportunity to have that be my life – morning, noon, and night – it's the flyest shit in the whole fucking world, it's the illest shit in the whole world, nobody got a better life than me.
But hip-hop meant a lot to me in my younger years. I've spent a lot of time away from home when I was a kid. I went to high school out of state and hip-hop really was my connection with home. And even before that, when I was in the third grade, that was my first experience with really having to leave where I came from to go some place completely different to have better educational opportunities. Which is an unfortunate thing but I'm happy I got that opportunity. But I remember, even as a third grade kid, I went to another section of Queens called Maspeth that was a very – my area was a very diverse, rich area; a very cultured area. And this was a really homogenous area in a way I wasn't familiar with. But from that early age, it must've been seven to eight, hip-hop was like – it was something that, for me, was identity-formant.
I've learned so much. Black on Both Sides by Mos Def, that record – some of the reason I am the way I am is because of that record. These are role models and shit like that. I talk about Thought all the time, there are people who I wasn't only enjoying their music, but I was learning lessons from. I listened to Q-Tip – he has lines like, "I don't really mind if it's over your head because the jobs of ressurectors is to wake up the dead." Fife has a line, "See, my aura's positive, I don't promote no junk, see, I'm far from a bully and I ain't a punk." Them to Tribe rhymes are parts of my philosophies on life.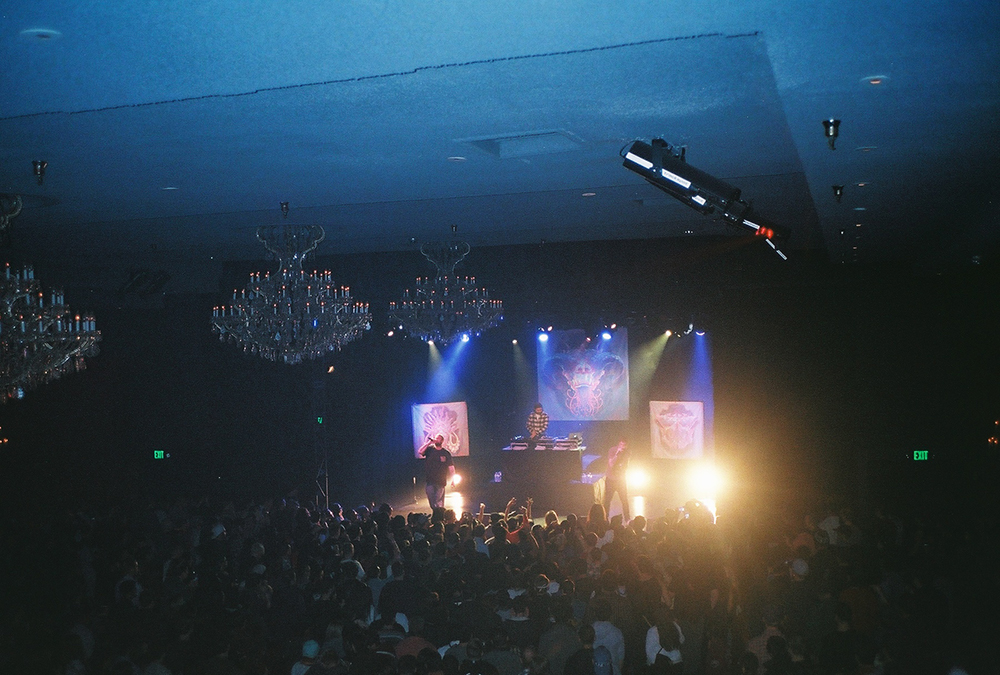 …People would say this is an alternative rap tour. Can you talk about identifying with mainstream music and alternative music in your time and this divide that there is now?
I think about that whole term commercial – well, first of all I say to anybody – to go back to the term commercial, when I was coming up, hip-hop – everything is evolving in the whole world. When it was a younger genre. And even if you look at music, when hip-hop was born and when everything was born – music used to be about talent more. Everything has been turned into a commodity now, it's been turned into commerce, everybody's talking about themselves like they're brands like, "Oh, my brand." That's a marketing term. You never heard that shit before. Tide is a brand. Fucking Doritos is a brand. But now shit is being looked at that way, part of it's primary function is commerce.
People talk about commercial rap – it used to be music that was commercially viable that did well. I think "commercial" and "underground" used to be a real thing. I think about groups like Company Flow – I even think about one of my favorite rappers of all time, MF Doom. If somebody were to say MF Doom is underground – why I love MF Doom and why he's one of my favorite rappers of all time and definitely one of the most gifted cats of all time, that's a sound that if it were out – if everybody had a chance to hear that sound it still might be niche sound. Company Flow same thing.
"I THINK 'COMMERCIAL' AND 'UNDERGROUND' USED TO BE A REAL THING."
There's other people now. These days, other people might look at Odyssey like he's an underground rapper. I'm 100% sure that if the multitude of people heard Odyssey's records, he would be a huge success. So I can't consider that underground. Things are different now.
It used to be driven by what people are feeling, now it's determined, "Yo, this is what's going to flood the avenues." Nobody got a better life than me, but I'm just talking about the way I see the thing. I'm very happy – you talk about this tour and people calling it an alternative rap tour.
I would not call it that.
I think that's sad to be honest. You're supposed to be different from other people, especially if you're an artist. You're supposed to have your own thing going on. But like I say, that's from the era I came up in and now a lot of it is commerce-based. You're supposed to do a certain thing to generate commerce; it's a certain style. And when you look at rap that people deem as commercial, some of the people that I would deem as commercial rap are some of the most gifted talents. I think Kanye's a super talent, Jay Z – these are super talents.
But at the same time, if you listen to a Jay Z record, you're going to hear 15 to 20 different product placements coming out. It's a commercial – commercial means commercial. Commercial means commercial when you watch the TV and you see a commercial and it means a commercial when you put on a rap record and hear a commercial.
It's kind of crazy to see the development [of your career]. Because I remember when you were shooting lightning bolts out of your fingertips and selling candy on the train. Going from that aspect of you to being in arguably one of the most prolific and influential hip-hop labels in the game. You want to talk about that development?
Yeah, the development has been my development as a human being. I'm somebody, as far as the joints that I make, I got to reach inside to get it. Everybody's an individual, for me, I change. The way I think changes, the way I eat changes, the way I approach relationships changes. As an MC rhyming, I'm always trying to do something I never did. I never want to – I say all the time, "I ain't never gonna be nobody, I ain't even gonna be myself." If I hear myself doing something that sounds like something else I did, I'm scrapping that.
Stone's Throw, I feel like what makes us an excellent pairing is a label Peanut Butter Wolf – who is an artist himself and he's a really visionary kind of dude. He really is able to look at things, see authenticity, see uniqueness in them, and appreciate them for what they are when other people are kind of like, "Oh, I'm not used to that." The ability to appreciate something that he's not used to. Some people look for that and that's something that I always look for and I strive to do; I want something new. I don't want to be doing something that somebody else can do. I want to be bite proof – try to bite my shit, you can't do it.
So my evolution is I always had a lot of confidence at what I do.
Do you think that comes from your household?
My father's the man, I've always been trying to be like my pop. My pop – he was the most stand up dude I ever met.
He had a boxing past to him right?
Yeah, he won the Golden Gloves in 1982, heavyweight division, was undefeated, won all of his things by knock out, was 7-0 pro. He quit boxing to pursue a career – to become a lawyer, and dude never graduated high school. He got his GED, went to law school for ten years while raising me and my sister. My father believed you can do whatever you want, you show love to people, you don't take no shit. So I always try to be like that.
I think I got a lot of confidence from my father, but also, at the same time, I wouldn't be as confident if I were out there doing something else – I know rhymes. I have my boy on Queens Blvd, my African brother, I used to get two for five every week on bootleg tapes and I had everything and I studied it. I know what makes a nice rhyme, I know cats can't do it how I do. I always felt comfortable stepping in any kind of cypher, regardless of genre. [Raps] I'm going to show these cats that cats can't get with me.
With me, it's never been about being the best because I think you're the best when you're doing something nobody else can do… I've always known I had it.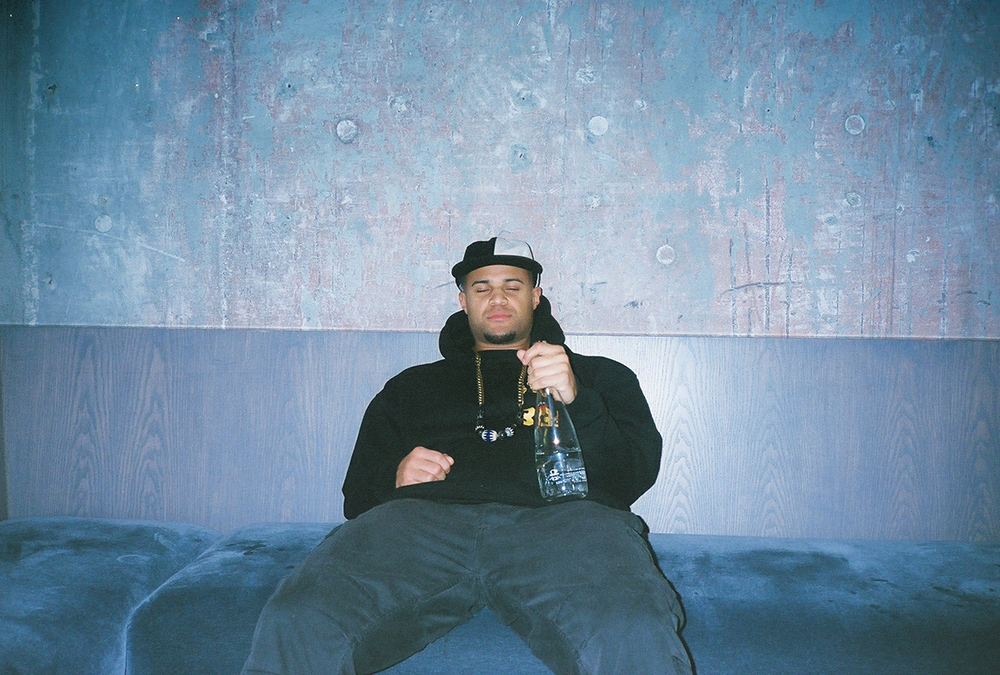 I would say of this new generation of rappers who have come out in the last 10 years, you are one of the most prolific; especially within the last two or three years. You put out three or four projects last year, the Kool Herc one, you did Hallways, you did the one with Paul White – what is this drive to get it out? Why don't you space your projects. Is it just because you've been sitting on them? Or is it because of the fact that you are like, "This is the time, I need to put it out because I got more creativity that's bubbling."
You want to know the truth, man? I'll tell you the truth. I used to be heavy into trees and I used to drink a lot of alcohol as well. The way I am, I don't know if everybody's this way, I think everybody's different, but the way I am is I like feeling like the man. I would smoke weed and that shit would make me cool and I would be cool, I wouldn't have no nerves… But without weed I wouldn't be that way, I would drink some alcohol to take the edge off. The way I beat those things is writing rhymes. Writing rhymes is what makes me feel like I'm the man. Writing an ill rhyme, that shit is a high like nothing else. Even if nobody else ever hear this shit.
When I write an ill rhyme – and I write every day – you can't fuck with me. If I see a bad home girl, I feel like the man. I'm addicted to writing rhymes. I was addicted to smoking weed – people say you can't get addicted to smoking weed and maybe some people can't. I was a pothead smoking weed every single day and needed with; without it, I didn't feel right. Without writing rhymes, I don't feel right. I gotta remind myself like, "Yo, am I still the man today?" I got to make sure every day.
With all the releases I have, I have mad more music unreleased than I have released. When we in New York… we do two or three songs a week and vault them. I'm happy about this Tour Tape shit because I can get ten more joints out; I love getting joints out. But I really am addicted to writing rhymes, man.
There's been a little bit of a misconception that people come to me with sometimes and they think it's a discipline thing. What it is, is a complete lack of discipline. I can't do nothing else, I don't want to do nothing else, I'm not going to do something else, I have to write rhymes.
…It's a good thing, but I always knew that I had the goods to coast through life rhyming.
Can you talk about the [tour] cassette?
It's a tour tape, you gotta be at the tour to get it, this is a hidden album right here.
All new joints?
All new joints you never heard in your life. Actually, some of them are new and some of them are old, but they're all unreleased. And they be coming up with those types of ideas, I never would've had that. And another good thing I'll say is I really appreciate the fact that I have complete control. I always have final say when it comes to my creativity, but they do give good input. It's cool to be able to respect their opinions. They've had amazing successes and they've had amazing music.
When I say amazing successes I mean they've put out some amazing records and dealt with some of the most talented musicians that hip-hop has ever seen. So it's good shit.
[Laughs] You brought up the Good Sun which, for me as a fan and as a music critic, was, at that point, top 10 releases of the year and also solidified you as an artist to a lot of people… Like Mean Mug, talk about Mean Mug for people that don't know.
That whole record was a great time for me and it was a really pure time. I wrote that record at the time when I was very, very grassroots, very street level. I was always out, still trying to rock everywhere, rocking a zillion shows a night. And I was really, really just consumed by the culture, I was in it every day. I really wrote the majority of that record on the train. And Mean Mug was a record I wrote on the train. I was always in transit. Some of the time I wrote that record, I be staying here or there, that was before I had really established the momentum to always know where I'm going to sleep. [Laughs]
I would be all around New York, I would be anywhere that I heard cats figured they could rhyme like, "These guys are going to find out who can rhyme." And you wind up in a lot of different societies. Me, I'm a pretty peace-loving dude; I'm always about peace. But I love going places I ain't been and for that record I had wound up in a lot of places I had never been. And I guess I'm a pretty big guy and I'm a pretty outspoken guy. Sometimes it might make people want to shoot you an odd look. But for me, I'm always about love and got a kick out of those looks. So I wrote Mean Mug which was like, "There's really no reason to look at me like that, I ain't got no beef with you, you definitely got no beef with me."
[Referring to lyrics] "Why is your frown so prominent?"
[Laughs] Yeah, "Why is your mean mug so prominent? You proud of it." But you know, that's why I talk about that I gotta come from inside. I'm thinking to myself, "These cats be bugging, so I'm going to put that in a record." If you look at the records that you brought with you – "Sweet Emotion." "Orchard Beach got bad girls." I was like, "Yo, I want to talk about bad girls, but I want to use all nautical terms." But I was on a bad girl tip. "Canned Goods" – this is all stuff in my brain, "Unforgettable," I was getting over a girl that I really used to think about when I was getting with other girls. I had to write a song about it. That's where I come up with my stuff.
But I love coming up with new concepts – this got "Fat Belly" on it. I was a vegan and I was like, "Yo, a lot of this vegan shit is slamming, let me write a record about it." I love coming up with new concepts. I know cats still do that – there are plenty of great cats. Aesop Rock got joints, he's talking about creating cat characters; very creative shit. And that's the shit I love and that I'm into.
It used to be prominent and at the forefront of what was pushed by the media, that's what I meant. But I know it's still being created a high level.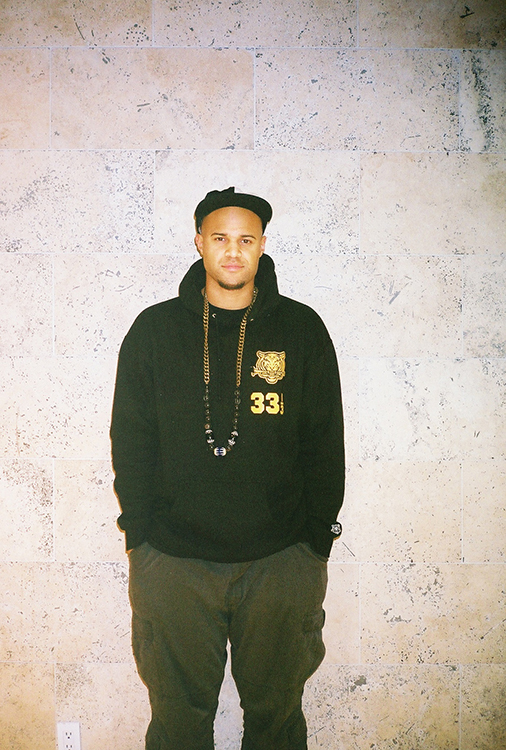 How do you feel about the impact, as a hip-hop artist, that you made getting an opportunity through Huffington Post to talk about topics on a grander scheme that effect our community?
I thought that was real cool. That was a great opportunity to speak on things that were important to me. Present ideas in a different way than rap records. Get to do some research, get to reach a bit of wider audience as well. So that was a really – that was something that was a good look.I like writing, writing rhymes is my favorite thing to do as far as writing. But every now and then I get bit by the essay writing bug and it's cool to have a good outlet.
How'd you feel about the reaction that you got to the "Black People are Cowards" piece that you did [in Gawker]? In retrospect.
It's interesting because I really didn't there was much of a reaction to be honest. In real life, a bunch of people came up to me and showed me love for it. In real life, nobody came up to me and gave me any heat for it. I heard that there was a lot of heat in fake life about it, but in fake life or real life there wasn't really – I guess I had, I don't know if it was delusions of grandeur or what, but I kind of imagine that piece inspiring some action. Maybe it did. I hope that it went beyond just dialogue in some capacity.
Also, because you are an outspoken artist – it feels like an overall consensus within the overall rap world about not speaking on – 2014 was the year, I feel, of police brutality. The fact that a lot of artists either are nonchalant – well, there's people being open about it; Killer Mike.
On the one hand, at different times in my career, I've been very, very outspoken about things. Where I'm at right now is at a very "talk is cheap" place and, for me personally, if I don't have anything to say that I feel is going to be of any benefit for anyone, I'm content with not saying anything at all. So I'm sure that there are artists not saying anything that could really care less, and I'm sure there are artists who are not saying anything because they're not sure what to say.
It's interesting, there's a world with a bunch of different individuals all with unique problems, all with unique lives, and definitely a lot of ills going on in this world. From bullying – bullying is a major problem in this world and it really rears its ugly head in a lot of ways.
You talk about it a lot because you're a former teacher. Can you talk about that experience and how it parlayed into the world that you're into now?
For one thing, my years teaching high school in Queens Public School – it became really apparent. Just how impressionable youngsters are, man. Whoever controls the media is controlling these kids' lives, controlling their brains, in every facet. I'm not talking about minor details of their life. I'm talking about their goals, aspirations, the way the way they relate to one another. It's a really, really well-devised and orchestrated scheme that's been run on many, many people. Eliminating male role models and swooping in with these replacement role models that are – I personally believe.
As a teacher, it was also very encouraging to recognize and see that given some information that had been kept from them, kids are very receptive. That goes for art, that goes for insight with regards to the things I'm talking about; media or politics.
There's horrific censorship going on and people think of censorship as the bad stuff being kept out. But what's actually happening is the reverse censorship. People are not getting a lot of important and valuable stuff. I was really encouraged, when I tried to introduce the youth to some stuff they hadn't been exposed to. I was really encouraged by how receptive they were.
Can you talk about your latest album for people who don't know, Hallways, and how that's been for you?
Yeah, my last album, Hallways – making it was a real transition period of my life. It was a time of journeys and a lot of introspection and, most of all, a time of moments of clarity and breakthroughs. A lot of realizations – there's a lot of personal stuff on the record for that. Songs like "Activity," songs like "Grand Pupa," "Unraveling."
"Grand Pupa" is a crazy one. That's the one with, "My weakness always surprises me."
Yeah, "My weakness always surprises me. I try to fight but the pussy mesmerizes me," type shit. Yeah, that was inspired by a breakthrough in a relationship that I had earlier last year. Just some of the patterns I would go through on the personal relationship.
I was just looking at things differently. I think it was a perspective shift album. Even a song like "America the Beautiful" is – I guess early in my career I had been a lot more prone to and a lot more comfortable pointing out what was wrong. The album before that, I did "Illuminati." Which I still feel is really relevant. But I think it was just shifts in perspective like "America the Beautiful" this time around, rather than –
Which you performed tonight.
Yeah. And just seeing where I'm at, looking at myself relative to everything, a song like "Refugee" talks about some of the loneliness I be feeling. Not even loneliness, just looking to get away from things. The album, I feel, has some sensational diverse production on it. I feel like it's an album that begins one place and ends in another place. The title, "Hallways," is just about being in between places; start in once place, wind up in another. I think this shit is fly though; I think it's ill.
How did you feel about being a part of this tour that you're doing with Aesop Rock and Rob Sonic?
I feel great about it. Aesop, in particular, I've become – I mean, a Hail Mary Mallon fan – Aesop and Rob together. I was listening Rob's Alice in Thunderdome, he got a joint on there he don't even do at shows called "Happyland Disco" that's fat, he need to do that at shows. So I'm developing more and more appreciation for Rob.
Aesop, before I began touring with him or even speaking with him, I was really beginning to recognize as a – from a writing standpoint, he's gifted in a way I don't really think anybody's ever been. I love the authenticity of his style, he don't sound like nobody else, he's a creative person. My boy, [Iron Mindy] calls it one of one. He's not a copy and he can't be copied. Even though he definitely does have biters, I see cats looking to emulate his sound.
So it's great, man! Holding him in the regards that I hold him, being able to respect, learn, and be impressed by his craft, inspired by what he's doing – it's a real blessing being able to tour with him. To be honest, there's not really – it's funny because before this tour came together, I was talking to a member of my team and telling them – because I've done a couple of headlining tours now…
And that was fly, I enjoy that. But the truth is, you take that tour with me and Mike, we had some really good turnouts but – we had some good turnouts, but we're doing 150 capacity venues. We're getting good turnouts, maybe 200 capacity venues and some nights are a little lighter, but some nights are really good. You take somebody like Aes, who's been doing it for a long time at a very, very high level and it's an amazing opportunity to get to rock. I think there's 750 in the spot tonight.
But keeping that in mind and looking for opportunities to open for people who I feel are gifted, I was saying – I don't feel like I open for many people anymore because I'm not opening for somebody who's not mad nice, I don't care if they're the most famous person in the world. That, to me, is an insult to hip-hop music. To have a cat like me, who gets so busy, opening some whoever they are – that's taking it short, I can't take that kind of short for me or for anybody.
I was thinking to myself, "Who the fuck can I open for to try to tap into a fan base that isn't already mine? It needs to be somebody who's mad nice, has been getting down longer than me." I basically described Aes without really realizing it. So it was cool that soon after that we began talking to him and the tour took place. I'm a huge Aesop Rock fan.
What's new for you in 2015? What new releases can we expect?
I've been thinking about that. I can't say definitively. Earlier today, I was talking to Wolf about a project called "Bravery Bunch" that I've been thinking of putting out for a while. I got a good amount of songs done that all have collaborations – that are all collaborations. So I've been thinking about doing an album called "Bravery Bunch," which is a whole album, everything I have on collaborations, but all people that I hold in really high regard. All slamming songs, not filler features.
So "Bravery Bunch" would be fly. That might come out this year. At the same time, I got so much more music that's in than out. I got EP's worth of stuff – I got another EP's worth of stuff with Paul White at this point. I got an EP worth of stuff with The Two Hungry Bros, I got an EP worth of stuff with Jay 57. Me and Jonwayne have to work on more records, we got a bunch of unreleased records. Me and Spinna have joints that are not out. Me and Psycho Les could easily – these are people that I have unreleased joints with. M Slago and I keep working on stuff, he did "All that I Hold Dear."
Maybe a couple more EPs, maybe a couple more albums. Definitely come to the show and get this tour tape; that's an album that just dropped tonight. That ain't no mix tape, that shit is ten songs, straight up. I don't know what it'll be next, but it'll be some fly shit.
But the "America the Beautiful" video is one thing I want to – it's coming out sometime in the next couple of weeks.
Is there anything that you want to end on to let the fans and people know?
Happy New Year, yo. Peace, yo. [Laughs].
::
Check out Homeboy Sandman's Stones Throw page and his Facebook.