September 1st marked the third annual Hiero Day at the Linden Street Brewery, located in Oakland's industrial district. This was my first time ever going to Hiero Day (I'm slackin, I know) and I was not disappointed with the amount of amazing music, cheap beer, and perfect weather. For everyone who doesn't know what Hiero Day is, it is a free annual music and culture festival hosted by the legendary hip-hop group, Hieroglyphics, where thousands of people join to celebrate the Bay Area's diverse music movement in the heart of Oakland.
Alexander Spit started the day off with an inspirational thirty minute set, moving throughout the crowd at the Third Eye Vision stage, and at one point taking someone's phone out of their hands to grab their attention. LA rapper Casey Veggies had his packed crowd rocking to both new and old hits during his set, with Anwar crowd surfing and Iamsu making a special cameo during to bust out the "Bernie" on stage. HBK gang's first lady and Oakland native Kehlani kept it rocking during her set playing hits from her latest album Cloud 19 before introducing the rest of HBK gang and you already know the crowd was turnt all the way up.
I found myself glued to the Third Eye Vision stage the entire day watching some of California's leaders of the new school, and by the end of the day I realized how much the city of Oakland needs something like Hiero Day. Shout out to Hieroglyphics for reminding us why the world needs Bay Area hip-hop. I already can't wait to see the event continue to grow next year, and remember: Hiero Day isn't just for you or me, it's for the music, it's for Oakland.
::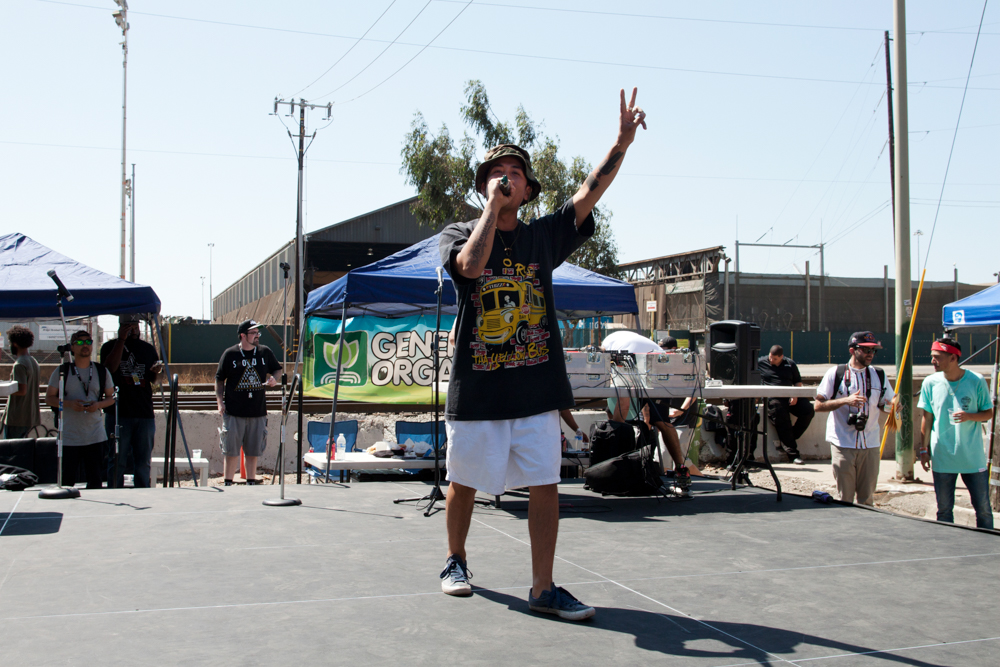 Alexander Spit tells the crowd to put the phones down and vibe out one time.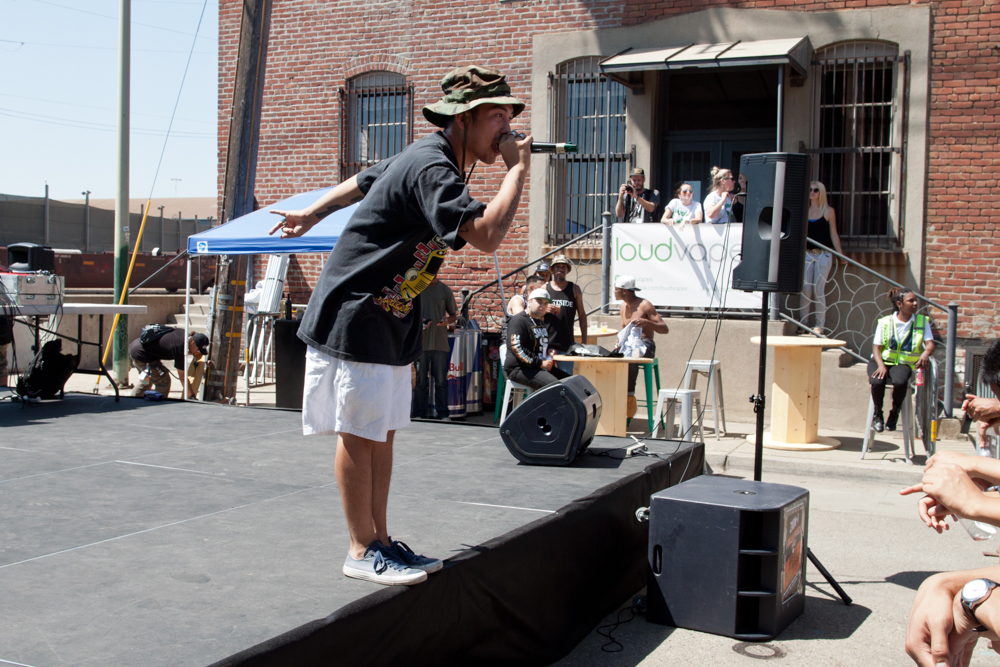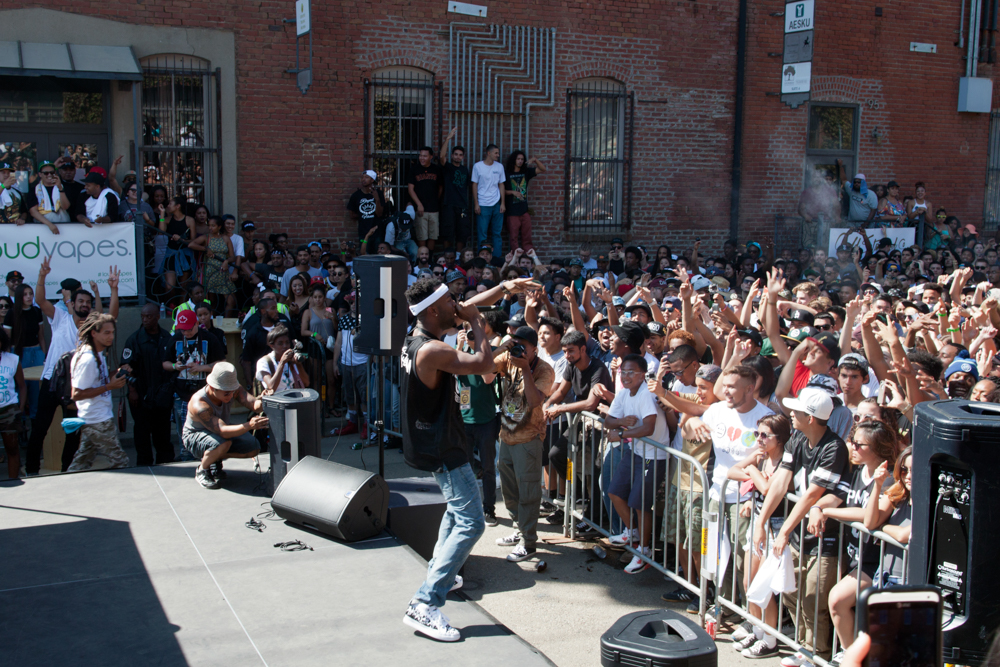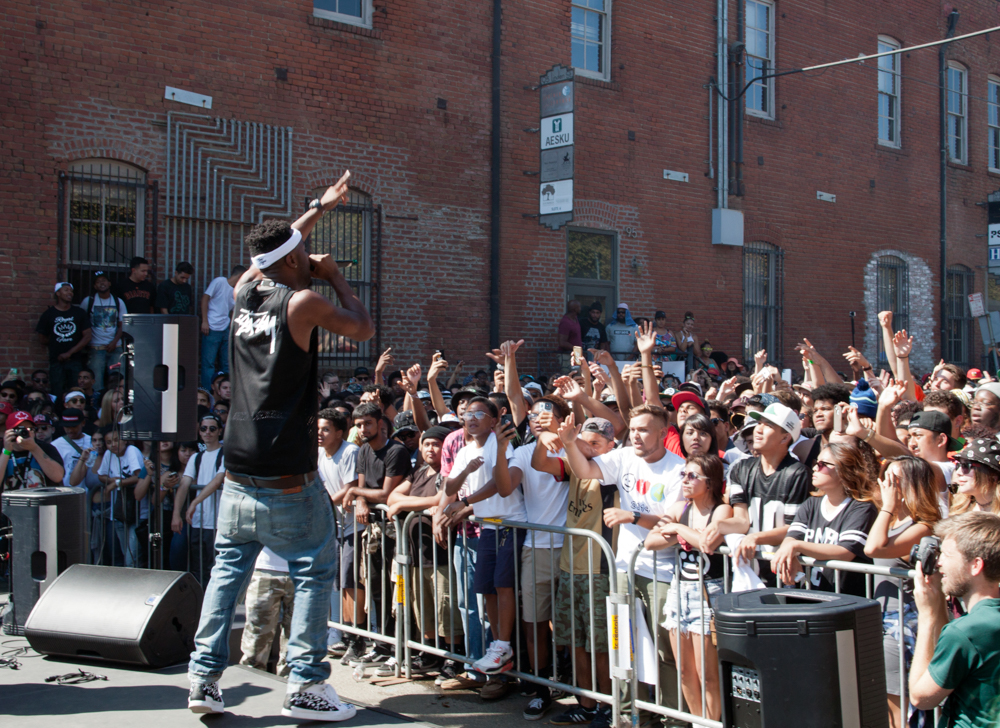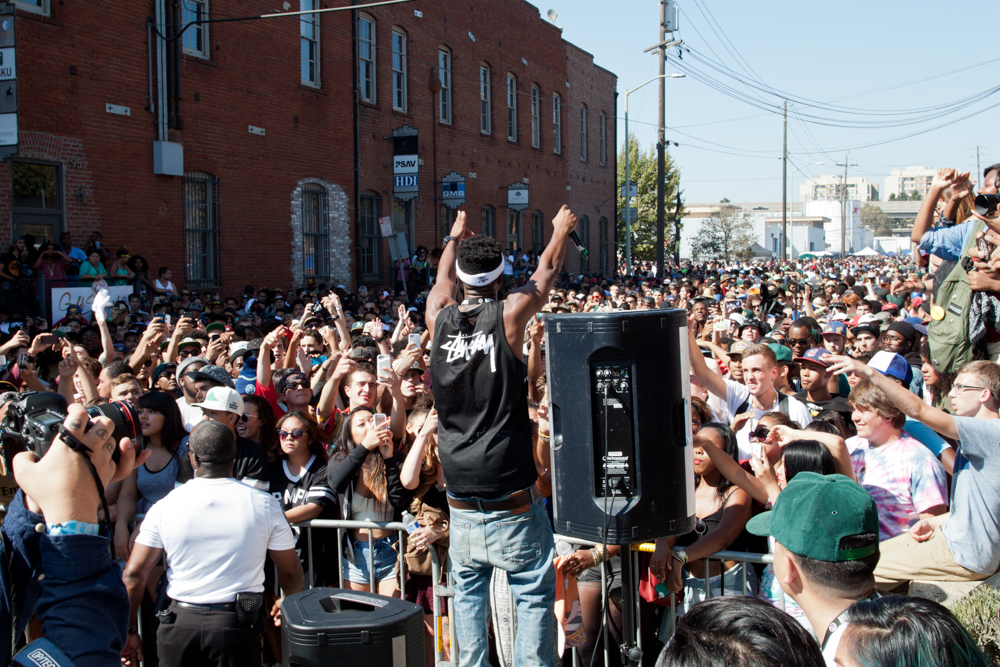 Things got a little too turnt during Casey Veggies' set and security guards had to hold the barriers back while Anwar Carrots jumped into the crowd.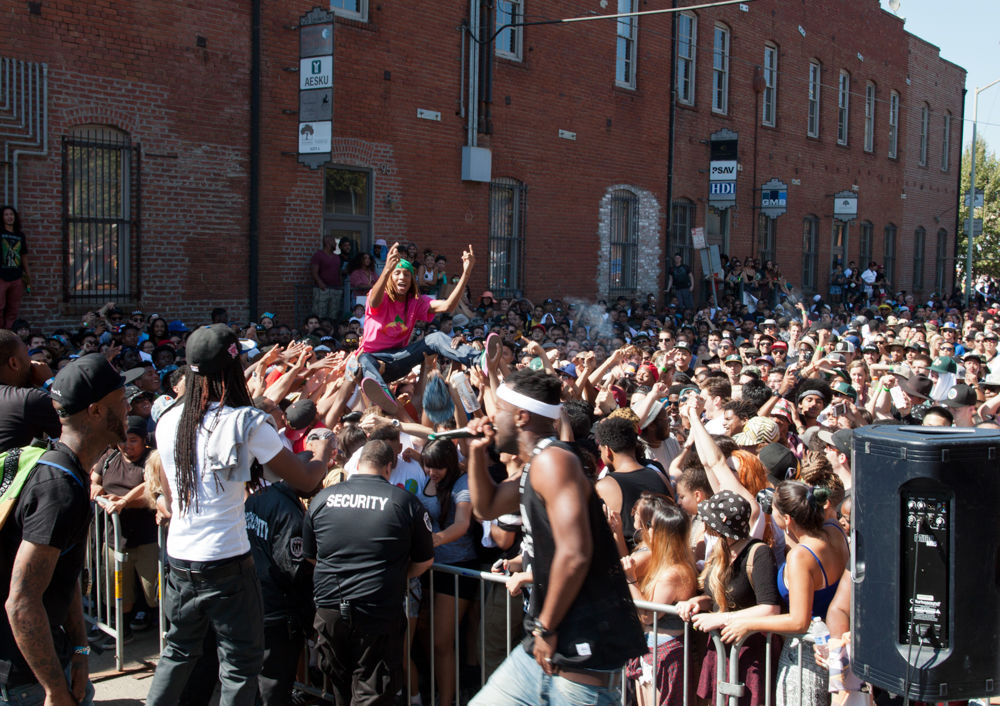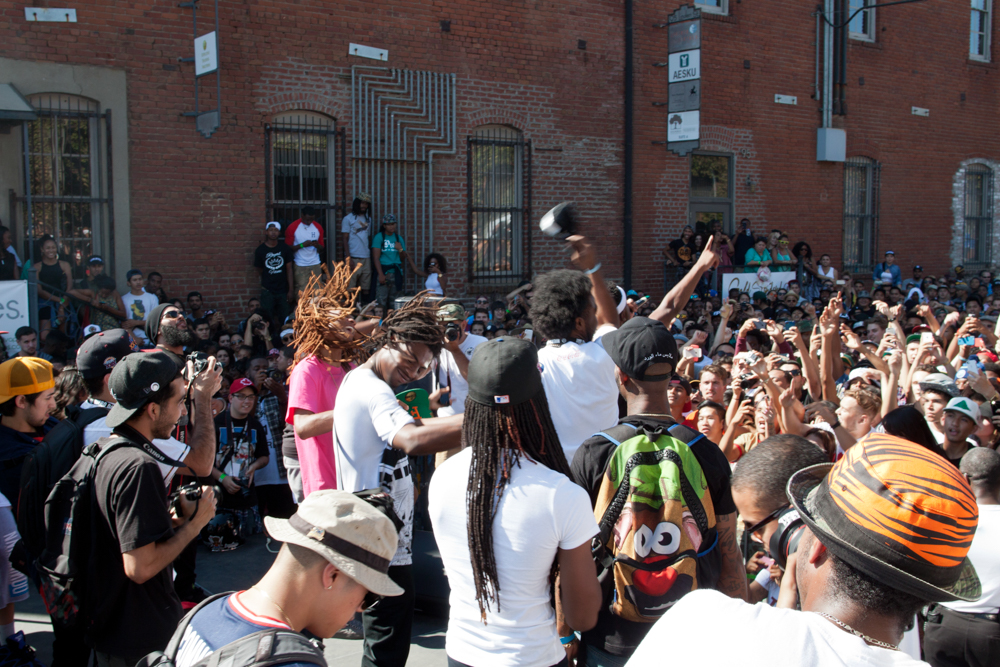 Iamsu joins Casey on stage during "Backflip" and busts the bernie on 'em.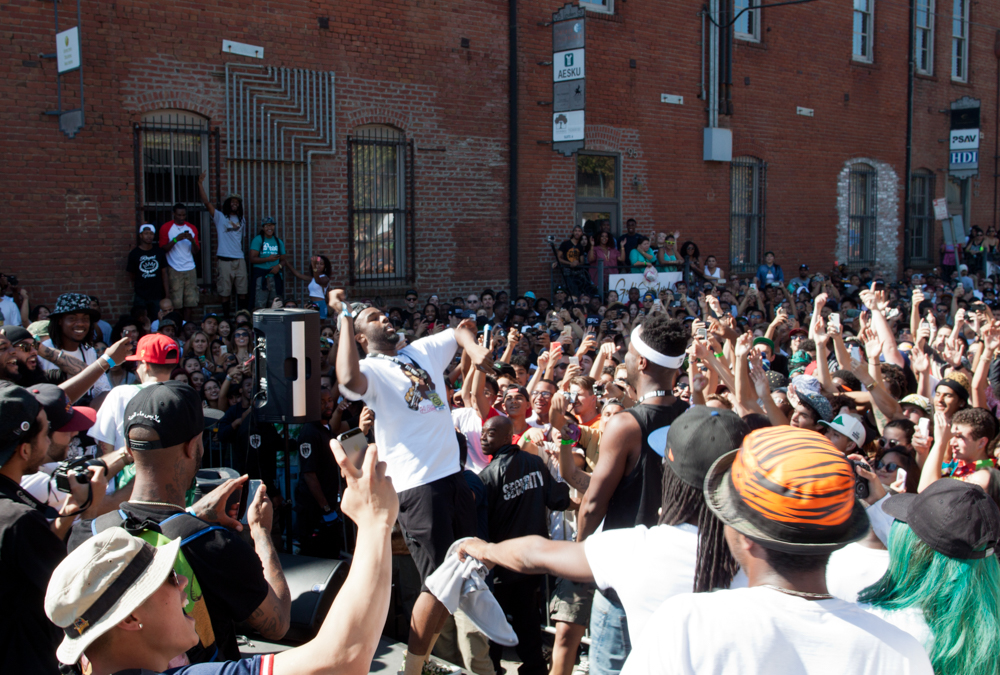 Kehlani did not disappoint with her set and her hometown crowd made sure to show her the love she deserves.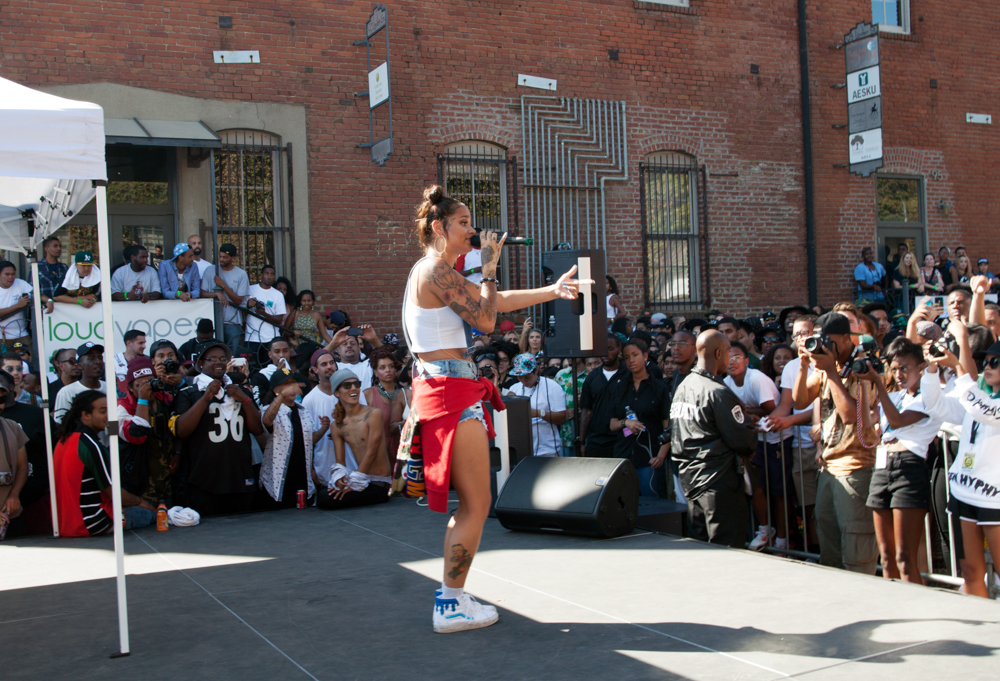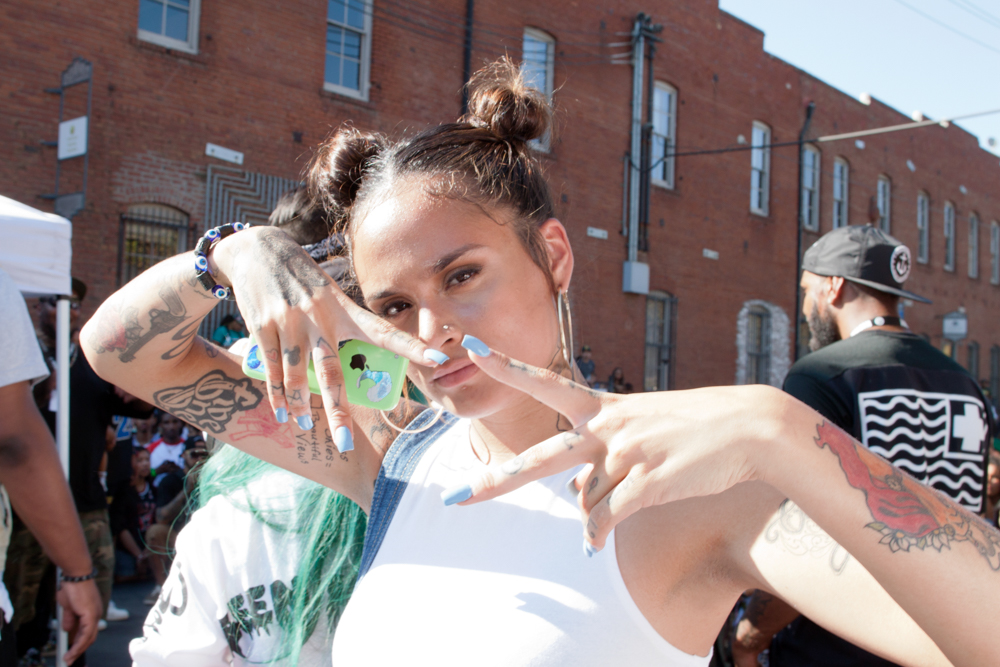 P-Lo and Jay Ant weren't afraid to show us HBK's signature moves.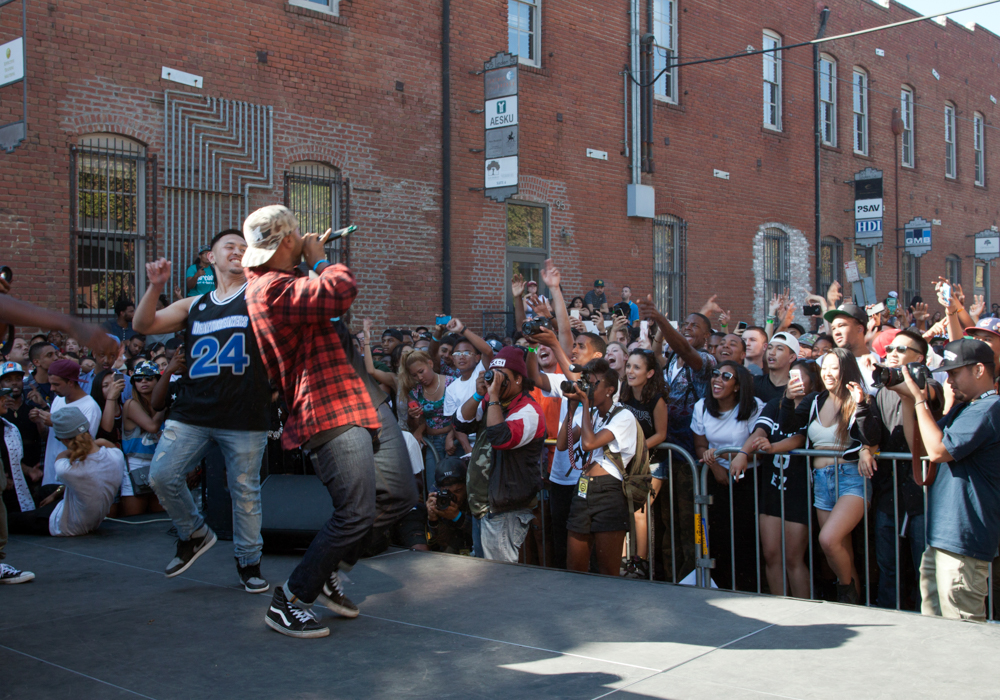 HBK's Jay Ant and Kool John with the '90s vibe.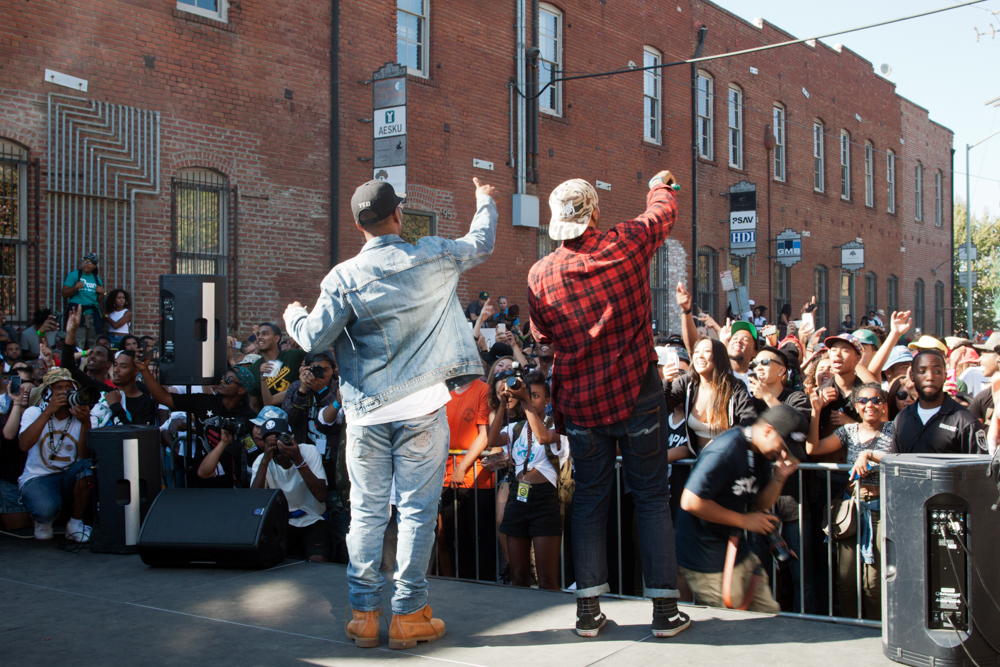 Iamsu gives props.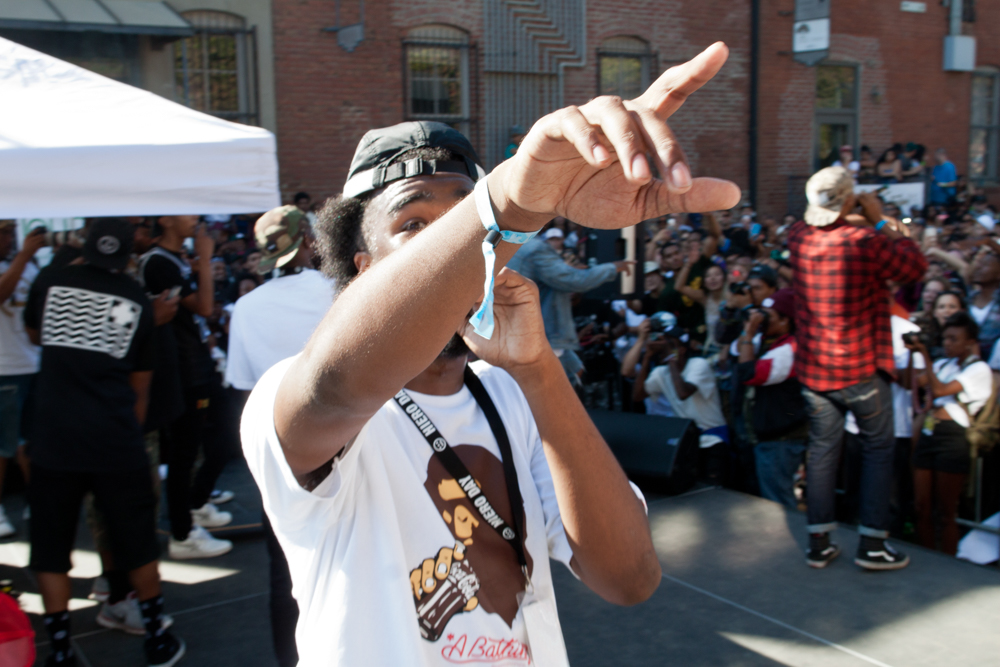 Kool John just Koolin' while Iamsu does his thing.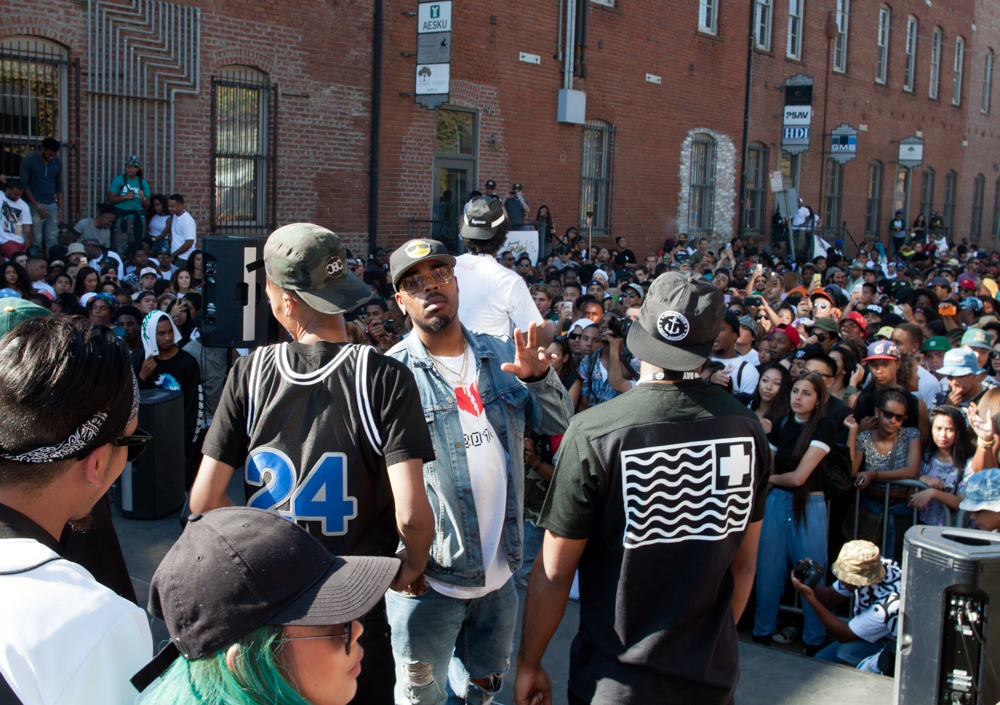 HBK P-Lo was out there rocking the very rare, unreleased HEARTBREAKERS basketball jersey.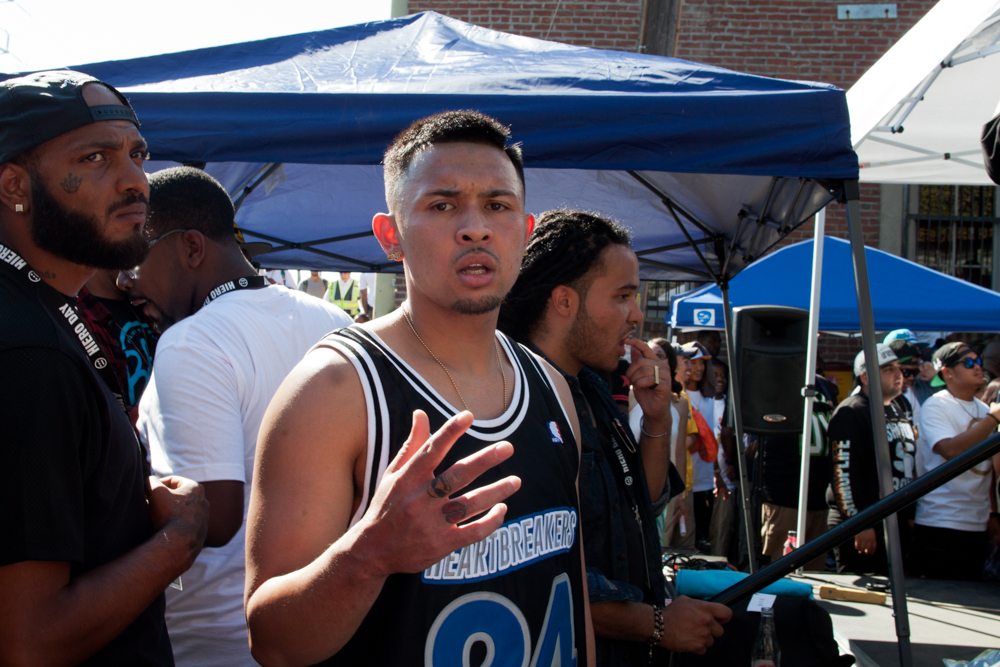 Until next year!