Born from a desire to fill a void in the marketplace and a vision, Trent Valladares and his partner Dan Maravilla created HEX. After a stint in the music industry, the partners took a leap of faith to start their own consumer brand. As with many successful companies, they stayed true to the core of the brand by creating bags and accessories with a design ethos to provide a combination of fashion and function with a purpose.
I spent some time with Trent as we explored Downtown Long Beach visiting the POW! WOW! Long Beach street art murals to gather inspiration and talk about his journey up to this point with HEX.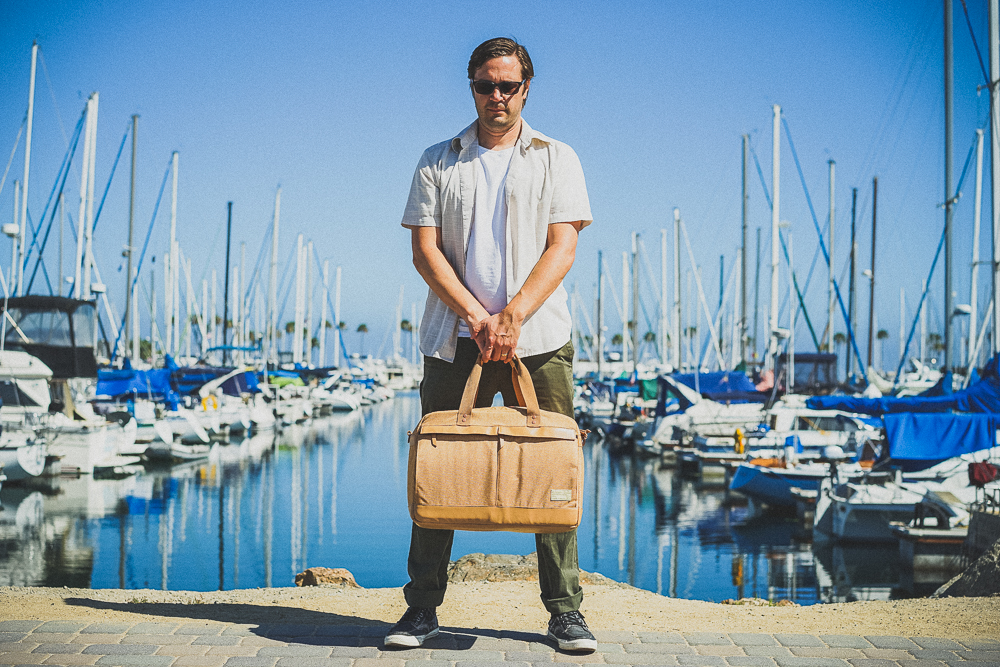 JOHN PANGILINAN: Tell me a bit about the background of the company and your story.
TRENT VALLADARES: My background is in music. I'm a drummer. My partner and co-founder of HEX, Dan, he's a bass player and we were in a band together. We did the whole Hollywood/L.A. scene. So we were always creative and we would do the whole show ourselves, from booking the venue to adding art installations to transform the walls and stage. Dan was always making his own clothes, so we thought about that for sure. We were always looking for that opportunity to do our own thing.
So while you were traveling as a musician, did that spark the idea to create a men's line of accessories and bags?
It was that we had some background in luggage and leather goods and did the travel and music stuff, but also from growing through the industry. We felt there was a miss a few years ago and that's when HEX came around. We felt that no one was taking into consideration how we were actually living. Things were changing so rapidly with digital devices, computers, and smartphones. It was a blending of the new generation of how people were living, traveling, working, what their entertainment was—it was an all-encompassing thing.
"WE FELT THAT NO ONE WAS TAKING INTO CONSIDERATION HOW WE WERE ACTUALLY LIVING."
In the past, you would go to a certain company because you wanted to go hiking, and then you would go to a certain company for your computer stuff, or to a certain company when you wanted to go out on the town or whatever. It just wasn't like that anymore, and we didn't see anyone addressing that need. We felt there was a need to bring that lifestyle and combine it with that true design aesthetic so it translated to a bag that you wanted to carry and that worked with your wardrobe, but was also designed so you can take your laptop, tablet, or phone with you. We added things like pockets for smart phones, multi-device transport, and wallets with RFID shielding.
We were thinking that if it's thoughtfully designed, aesthetically pleasing, and still had its legitimacy from a fashion standpoint—that wasn't something that was being addressed, and that was how HEX started.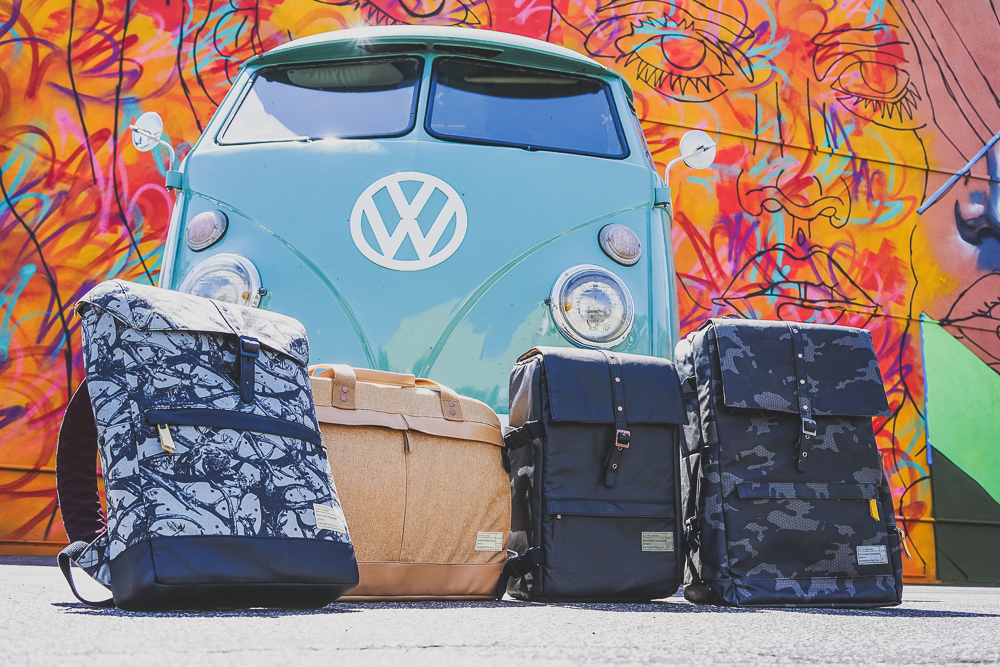 Walk me through your design process. How do you create your collections that include all types of bags, duffels, smart phone cases, etc.?
Dan and I decided from the beginning that we would always be true to what we like. We don't try to follow trends. We see what is going on, we also take into consideration input from the stores and salespeople, but in the end it's what we like and the fabrics that we find. We may find a specific textile that we really like and may create the collection or even the season around the coloration that we found from a textile, or it may be from a painting or from a destination that we traveled to that inspires the collection. It's pretty organic.
We do have roots in mid-century modern and the modernist movement, so we try to focus on a minimalist vibe. We don't have much bulk to things; we try to deliver a lot of function in a small form factor. From a design standpoint, we don't want to deliver something that is different because it's so radical, but something that is classically inspired and innovative. You don't necessarily need to reinvent every wheel, but it's how you repurpose it, how you package it, and how you design the efficiency of how it will work.
So it's a team process?
We're pretty inclusive and want the whole team involved.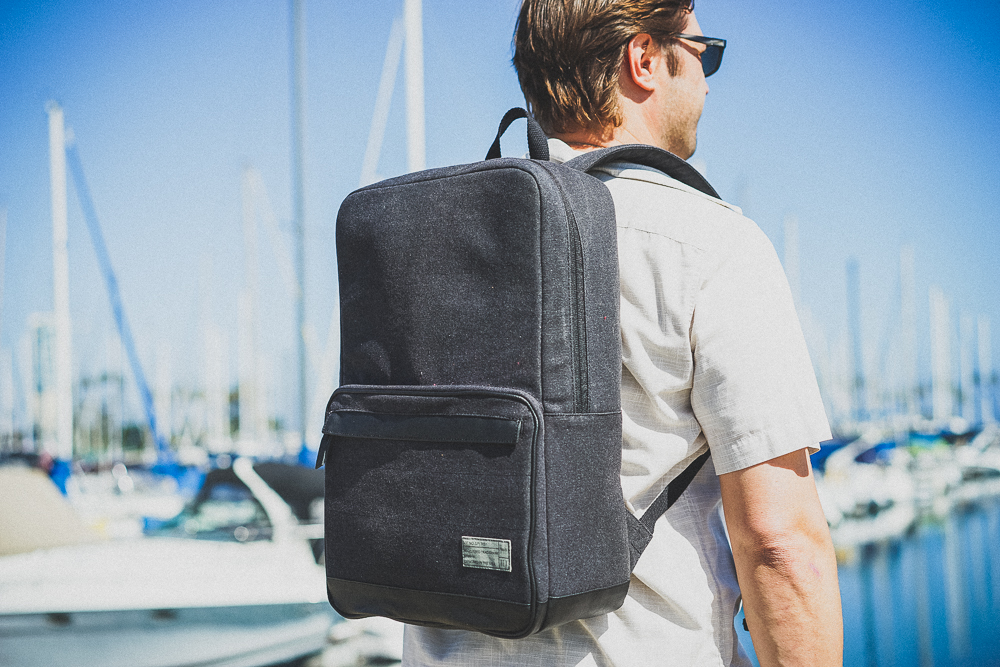 What are the goals with the brand?
We want to see it organically grow. We believe there is a need and that the brand has legs to it. We're here for the ride to see where that takes us. We don't really have goals for specific size or exit strategy or things like at this time. We're really about building it and seeing it where it goes.
How do you come out with collaborations?
Collaborations are one of the fun parts. Who do we like that we want to work with? It's a fun piece of it. We basically like working with other companies who are doing things we like. We have one dropping with Roark Revival. We like those guys and what they are doing and they have a lifestyle that intersects with our brand. So we wanted to put our heads together and create something that fit.
"YOU DON'T NECESSARILY NEED TO REINVENT EVERY WHEEL, BUT IT'S HOW YOU REPURPOSE IT, HOW YOU PACKAGE IT, AND HOW YOU DESIGN…"
Yes, it seems like a very natural fit with them being about travel and adventure.
After a couple conversations with them, they wanted to offer bags as it's very much a part of their travel lifestyle. They are very adventure-minded, but it's not so technical that they don't want a fashion side. We both got along and dug each other's vibe and we could provide that for them. They would say they wanted to carry this amount of gear, and it needs to handle this long of an expedition, etc.
Compared to what we typically do, they are more down the outdoor side of things. So the bags are larger and a bit more expedition-minded, and will definitely get your through a week or two. The wear testing that they have done has provided positive feedback. They take them on trips and come back raving, so we are happy.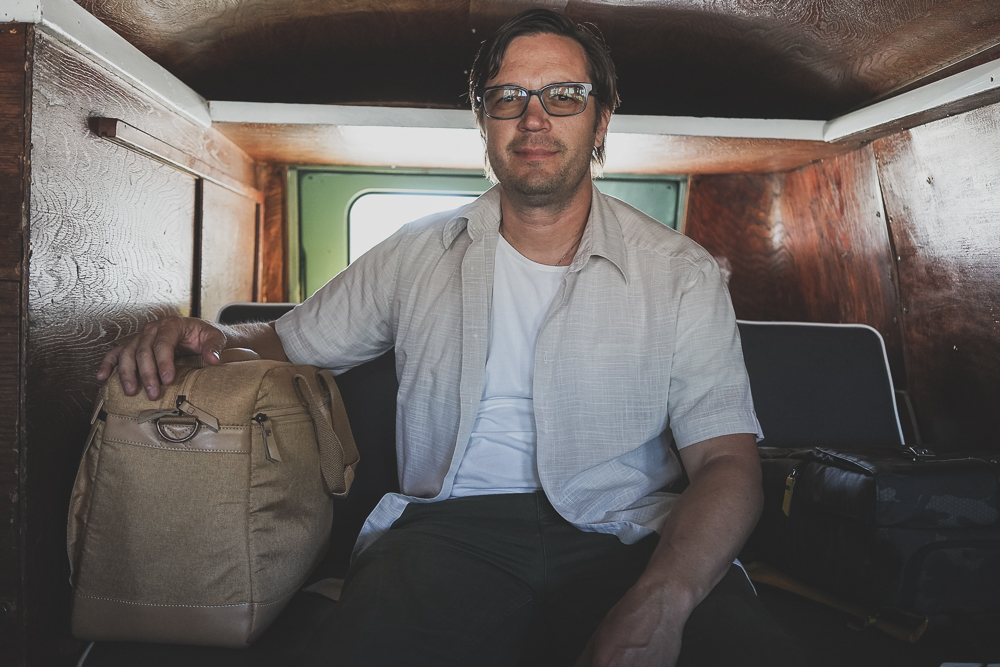 What are some of your past collaborations?
We've worked with Bobby at The Hundreds, artist Eric Haze, Jahan Loh from Singapore, Staple, Fool's Gold, etc. What's interesting is we will work with an established artist like Eric Haze, but we have also done a collab with West Elm, which speaks to our design roots.
With The Hundreds, it's very cultural and very relevant, so you can see where our interests are. It's a pretty broad spectrum of interests. It's a challenge to be true to yourself and make it all work, but it can also be rewarding and inspiring to work with other great people and brands.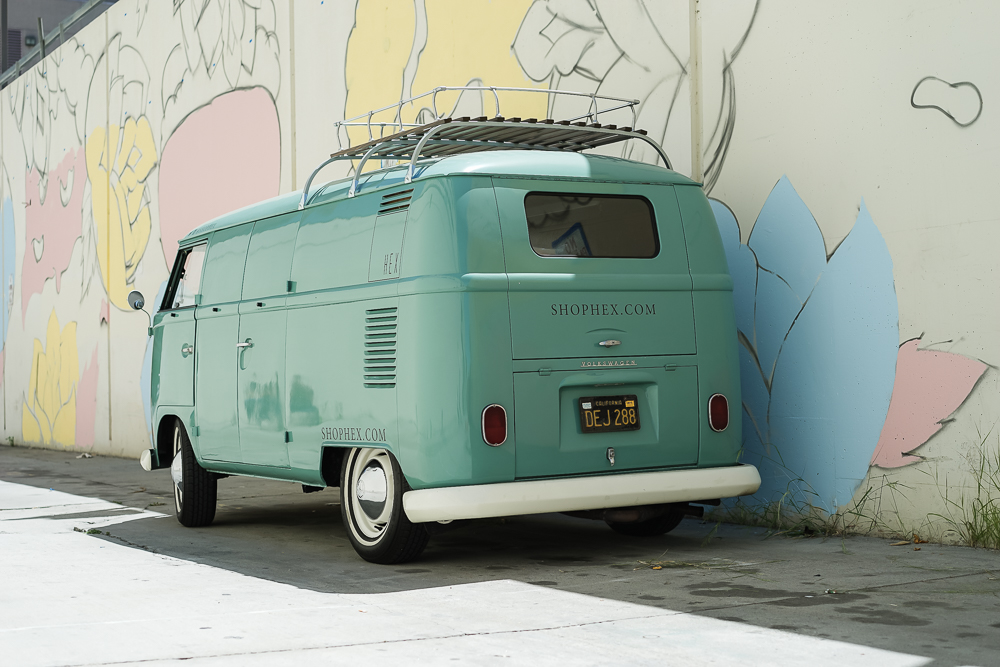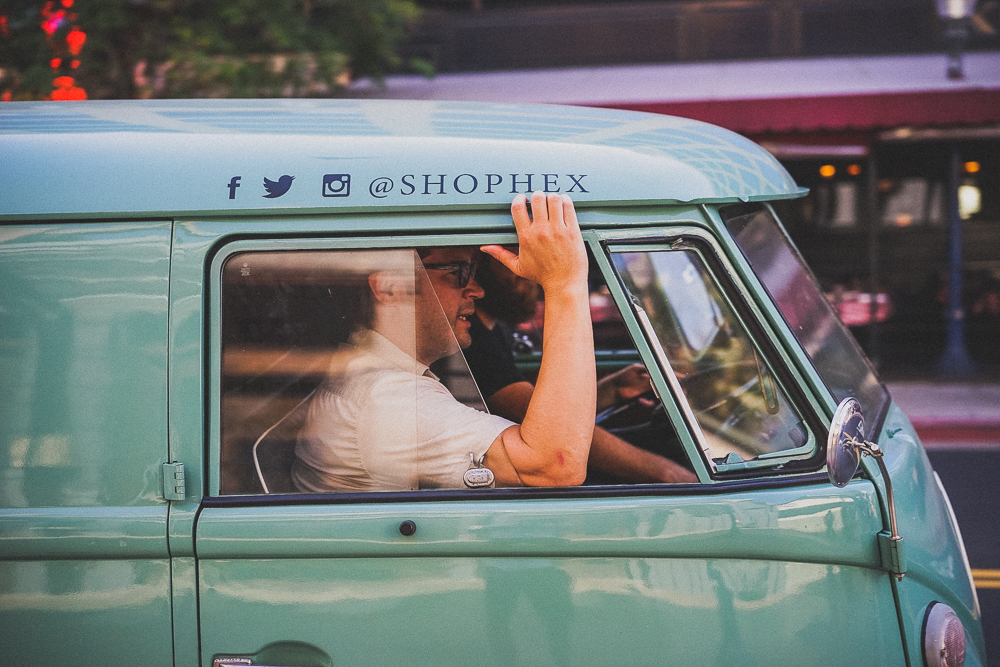 Let's talk about the VW Bus. How did you pick the bus to be your company car?
It's an interesting story; it goes back to our music days. While we were playing, we had a VW Bus. It wasn't as cool as this one, but we actually painted it ourselves for the band. So when it came time for HEX to get a vehicle, we wanted it to be a mobile representation of us and not a random car with a wrap or logo. We felt that era—it's a '63 Splitty, speaks a lot—it has a good soul to it, it's air-cooled and vintage, it speaks to our language.
Another reason why we wanted it was [for it] to be a pop-up shop. If we went to a festival or something, we can open it up and showcase the products and it is an immediate representation of HEX. Those were the goals with the bus. The bus is actually on our hang tags and has become a great connector for us and we have a good time with it.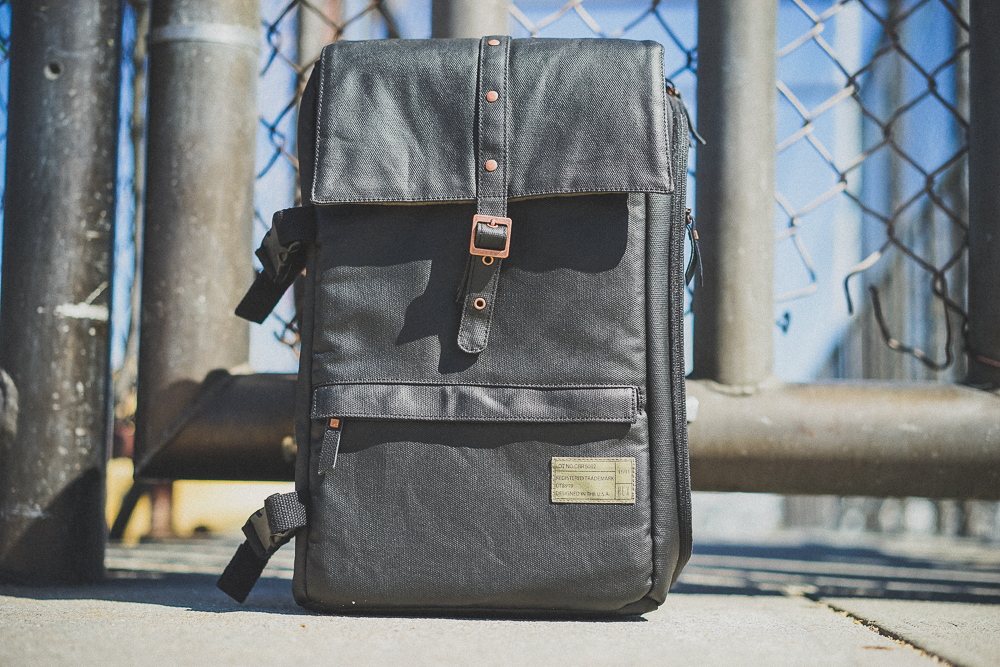 "AS MUCH AS YOU CAN HARNESS TECHNOLOGY AND USE IT, THERE STILL NEEDS TO BE A PERSONAL CONNECTION, OTHERWISE IT'S JUST MACHINES."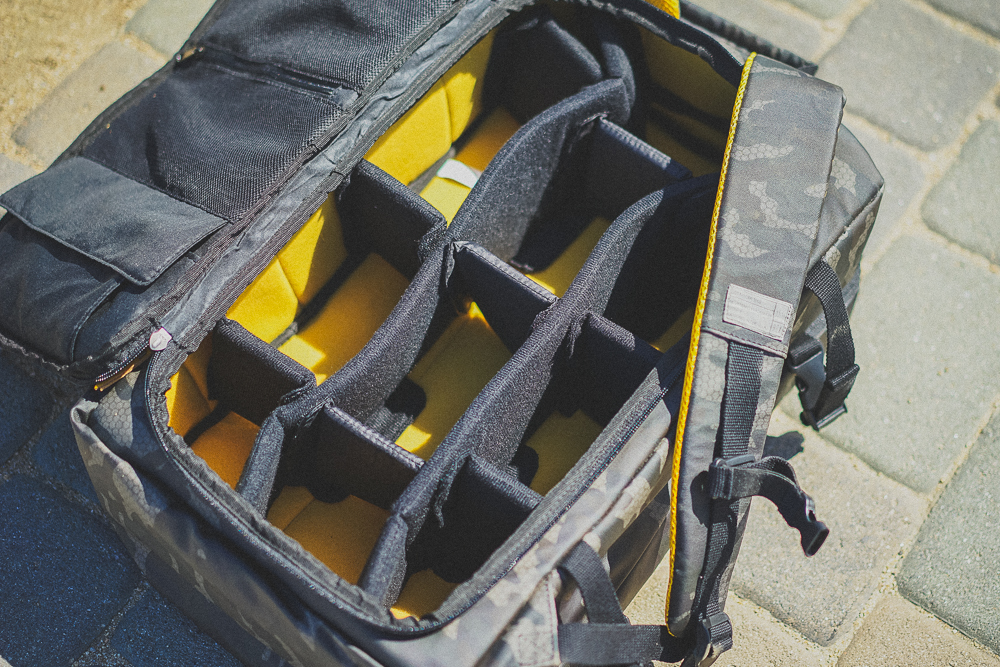 You mentioned a camera collection that's about to be released. Can you tell me more?
So back to your question about where we see the brand growing, this is an example of something we like and something we share an interest in with supporters of our brand. We love photography and have had requests for more camera bags. The idea was the same as our other products—rather than have a camera bag that screams, "I'm a camera bag!" we wanted something different.
All these creative people do not want a standard camera bag; they want to carry their computers and cameras safely in good-looking backpacks and so we wanted to bring it all together. Yes, they have EVA foam, water resistant coating, and a modular camera interior compartment to configure your set-up, but they are still great looking bags.
What else do you have up your sleeves?
We have some interesting things on the horizon. For spring, we have some innovative textiles and new silhouettes and updates to our cases. There's always newness in the pipeline.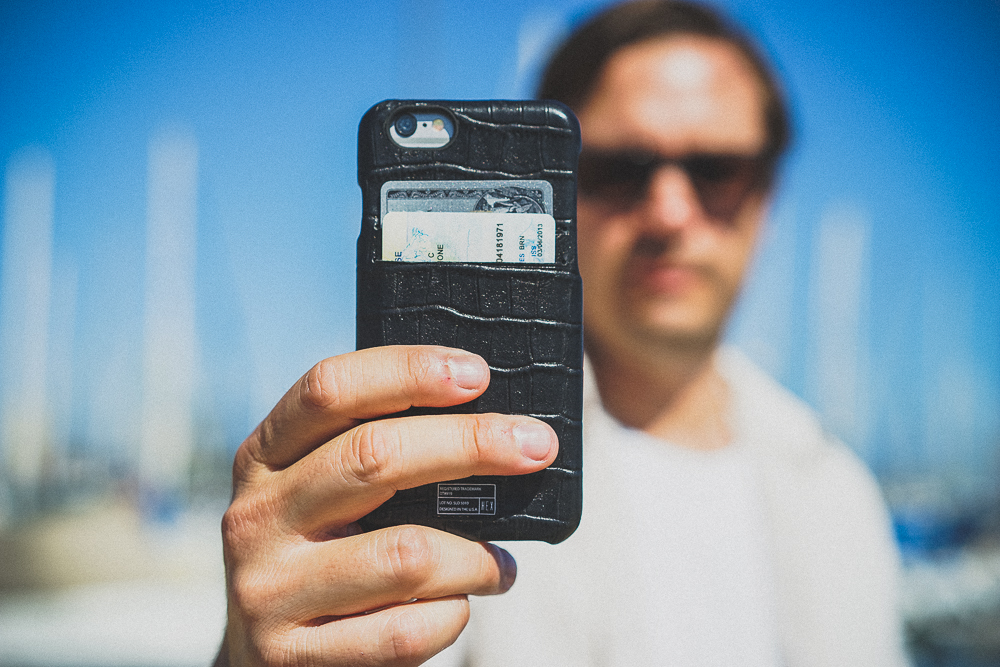 What is one thing that you would like your company to be remembered for?
We want to be true to our own lifestyle for our brand. As much as you can harness technology and use it, there still needs to be a personal connection, otherwise it's just machines. The human element is key. For example, each of our orders from our online store ship with a handwritten note to show our appreciation. It's about more than just the sale.
::