Launching a brand has changed drastically over the past decade. This era, full of TED Talks, business blogs, and too many social media platforms to count, is giving a whole new generation a shot at entrepreneurship. These tools are providing new avenues that didn't previously exist and are allowing brands to enter the market in a variety of ways. Meet one of these new brands, Hammak. Founded by 22-year-old Jake Slatnick, a Southern California native, he launched the underwear brand in a very digital savvy manner—utilizing a Kickstarter-esque "pre-order" approach, and then tapping into a number of Instagram influencers to help market the goods online. The recent college grad had previously left his campus in Arizona and moved to Venice Beach to start the brand, all while finishing his degree online, and hasn't looked back since.
It's safe to say that the industry has seen a boom in the underwear and sock category with top venture firms investing in numerous start-up brands within the past year. Just this past May, Stance Socks received $50M in funding to invest in and develop a new underwear program in addition to their staple product. A number of studies have shown that when it comes to purchasing underwear, brand loyalty is the key element for driving sales—and any brand owner will tell you that every detail counts when it comes to building that loyalty with their customers. A great product is obviously the cornerstone of building a successful company, but the visual aesthetic, message and overall tone for the brand are all crucial elements to consider, especially when you're a newer brand jumping into the mix.
Jake, along with Hammak Marketing Director, Chase Mowen, spoke with us about entering the market in this digital age, why he thinks his lack of industry experience works to his advantage, and gives us a peek at their new offices just off of Venice's famed Abbot Kinney.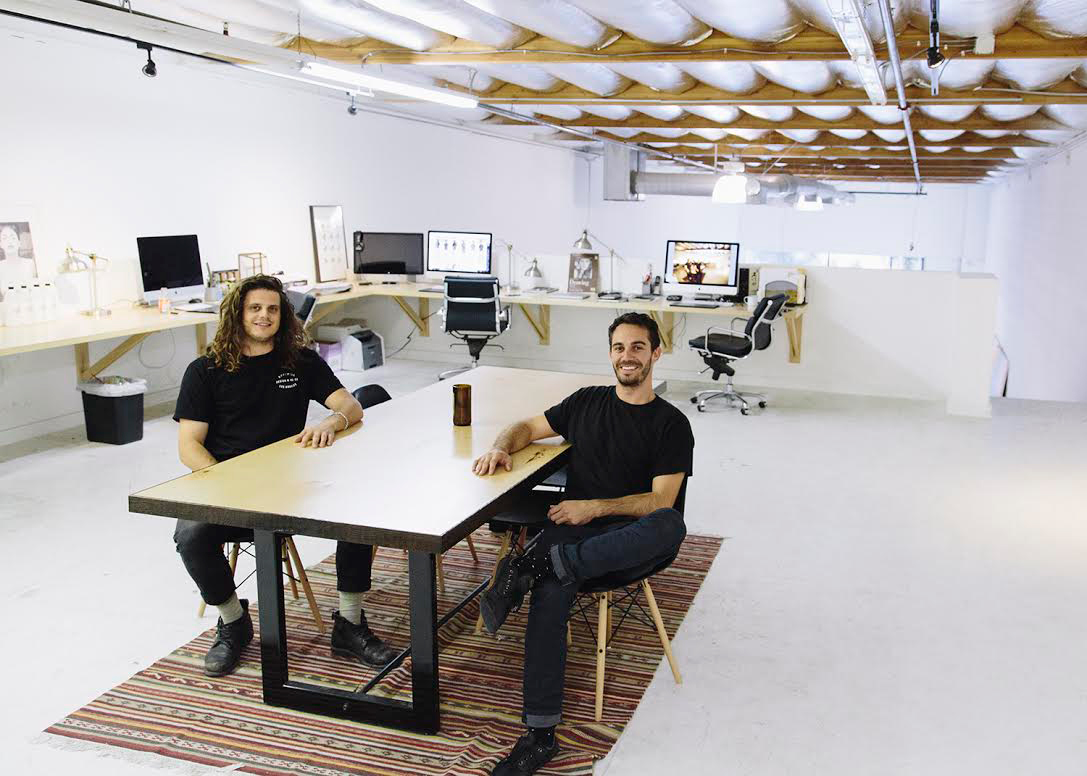 TYLER W: Before we dive in here, let's start with a simple question. Why underwear?
JAKE SLATNICK: Underwear is the most worn article of clothing and arguably the most important. Despite it serving such precedence for man, it remains the most generic and untouched item of apparel—at least as far as fashion, lifestyle, and innovation is concerned.
There are no go-to brands for underwear in this demographic. You have big box store brands: the Hanes and Fruit of the Looms worn since you were a kid. Then you have designer brands: the Hugo Boss and Calvin Klein's worn by your dad. There is very little choice outside of these categories.
And how did this "why" evolve into Hammak?
JS: We did research into our competitors [and asked], "What's currently in the market?" What similar brands have become successful in the past and why? What has failed? The nitty-gritty down to all competitor price points, and the big picture, including all of the value adds from your brand and your competitors. The deeper [the] understanding you have of the market and your product, the clearer the vision you will form for the company and its future. With Hammak, we know exactly where everyone sits in the market. How they sell, where they sell, who their customer is, what differentiates them, etc. Because of this, we've positioned ourselves exactly where we want to be. This evolved into Hammak because we saw the opportunity to fill a space in the market that nobody has done well.
With so much noise and distraction in 2015, and such a private category of apparel, the challenge has always been getting attention. Getting people to take interest and talk about the brand. It's been a challenging task because of the attention span of the consumer, but even more so, because of the nature of the product. Think about it… When's the last time you looked at a picture of a guy in underwear and shared or liked it? I know for sure that I never have. This is what set the tone for the evolution of the brand. We decided to put beautiful women in men's underwear and throw in just a hint of guy. This has given the brand an aesthetic that truly resonates with our customer. It captures attention and makes the nature of selling men's underwear a little less prominent.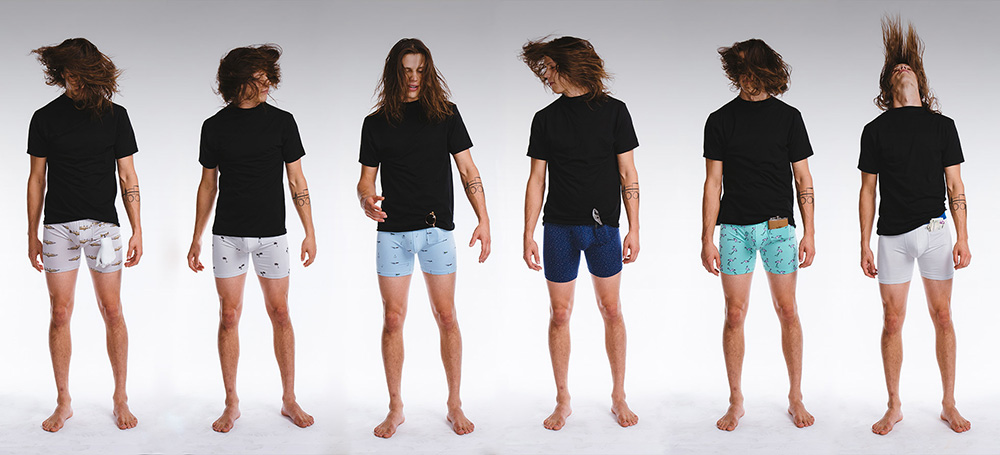 Did the notion of starting a brand at such a young age without much industry experience ever worry you?
JS: My entire life, I've been passionate about entrepreneurship. Hammak has been a natural progression of that ambition. The truth about business, and even life, is that the moment you stop challenging yourself and learning is the moment it becomes a little less interesting. Hammak has been the biggest challenge of my life, and I learn so much on a daily basis. I couldn't be more excited about where I am and where the brand is going.
Starting a brand at a young age is difficult. The lack of experience and relationships make things hard. But it's not worth the worry. It's a positive. I don't have blinders or manifested ideas of how things should be done. Everything is approached from a unique perspective. Because of this, I truly believe we're doing things better. No one has done underwear well yet. It's taking an unconventional approach to actually pull it off. And a simple truth is an unconventional approach will never come from the mindset of a conventional team.
"THE DEEPER UNDERSTANDING YOU HAVE OF THE MARKET AND YOUR PRODUCT, THE CLEARER THE VISION YOU WILL FORM FOR THE COMPANY AND ITS FUTURE."
How did you go about securing initial funding to start the brand?
JS: A mentor of mine came to me to start this business. He deeply believed in the vision and our ability to do something great together.
What did the product development process look like?
JS: When developing the product, I had no experience or background in apparel. I didn't know a thing—I just had this vision of creating a really great boxer brief. But that lack of experience and taking the approach of "not knowing" is what made such an amazing product. To bypass any no notion of, "this is what it should be" or, "this is how it's done." It was a clean slate with one objective: build the best pair of underwear for man.
I bought every pair of underwear I could find and focused on every detail. Decisions had nothing to do with knowledge or experience—rather, "what is the best way?"—every decision has been made to maximize functionality, style, and of course, comfort. When you meticulously analyze all of the details, and focus on creating solutions with strong intention, you really end up accomplishing great things. And I truly believe we've done that with this product.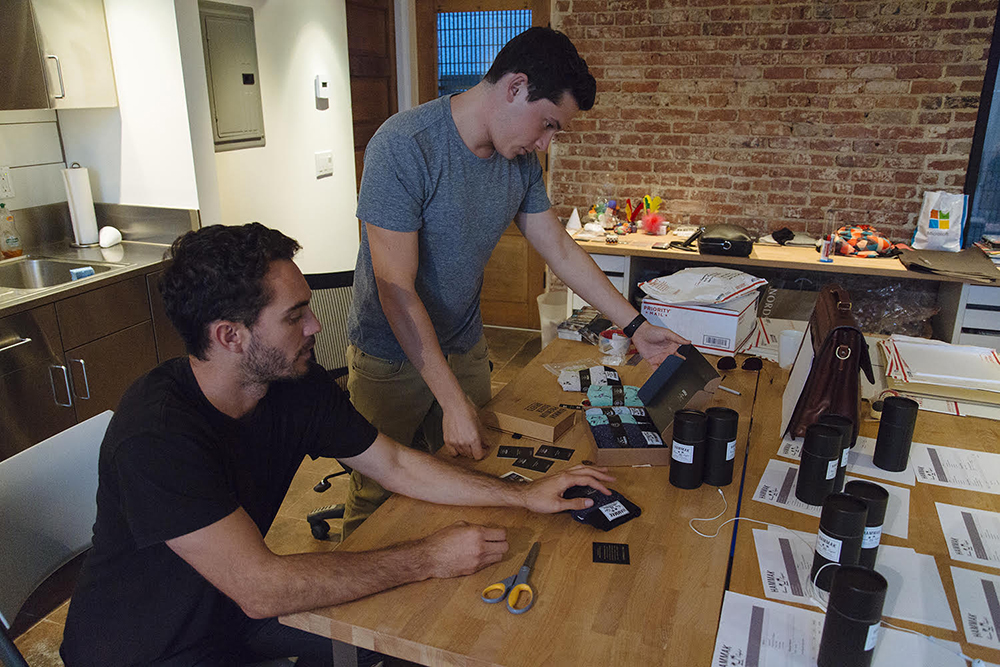 You guys took a pretty "2015" approach to launching in a Kickstarter-esque fashion by taking pre-orders. What drove that decision?
JS: We spent a long time designing the product, crafting the brand to support the product, and creating the depth of what now defines us. When we finally felt ready, we were faced with a reality that in order to move the brand forward, we needed traction in a big way. We simply weren't ready because product was just in the early stages of production. That's when the pre-order notion was born. We quickly went live with it. We saw insane success from it. I think it's safe to say that without the pre-orders, Hammak would not be here today.
Hammak utilizes new media marketing methods by leveraging well-followed models on Instagram as ambassadors for the brand. Can you speak to this approach?
CHASE MOWEN: In the age of digital, online influencers are brands of their own; ones that command the attention of our demographic at the drop of a hat, or really any article of clothing—only to find Hammak underneath it all. As a brand, we want to deliver dope content that speaks to the core values of our company, while respecting the time, taste, and creativity of the people we work with, as well as their following. This way, we grow together, rather than only use each other for our own growth.
"NOW THAT WE'RE OFF THE GROUND, WE CAN REFOCUS AND SETTLE INTO WHO WE ARE."
Is there ever a concern that leaning on these personalities will muddle Hammak's voice and aesthetic?
JS: Absolutely, and we've even seen some of that as it is. But it's gotten us the attention that we need, especially with the pre-order strategy. Now that we're off the ground, we can refocus and settle into who we are.
CM: It is common for brands to strip the personality of their talent for the sake of campaigns and marketing approach to avoid any delusion of their efforts. However, with firm contact to the pillars that make Hammak unique, we embrace the quirks and creativity of our talent and showcase our brand identity through the value of a lens you can trust.
You've put together a solid team already—when did you realize you would need to rely on others to help run the brand? And how did you work on finding the right people?
JS: Finding the right team is hands down the most difficult and most important part of any business. The people behind the brand are what make it successful. The vision guides and the ideas set the tone, but the people execute. Our team right now is incredible. We have leading creative and business minds. Some of the most talented people I've met. Hammak would not be what it is, or where it is, without the team pushing hard behind it everyday.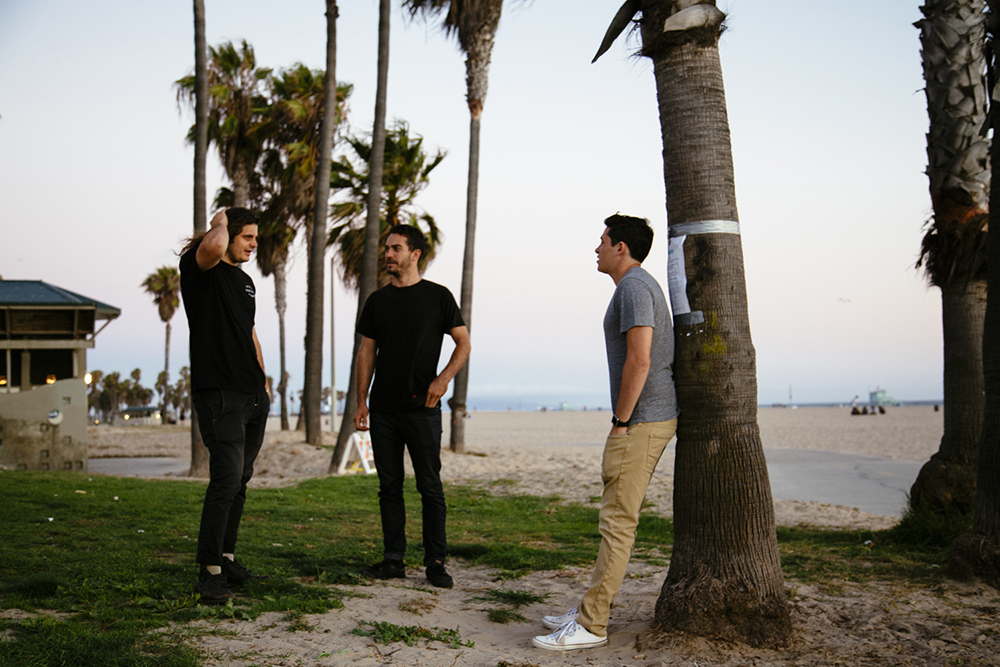 What has been your proudest achievement so far?
JS: I think the proudest achievement has been what we've been able to do with Hammak. To start from nothing—just with this vision of making a cool brand, and then embarking on the journey of actually doing it. Every time I look at our brand, it just feels right—the voice, the aesthetic, the underlying mission; every detail is right. And to accomplish this in such a clean way with a high level of taste is insane. It has been challenging, and a long journey, but to be a witness as it comes to life and evolve is incredible.
It also feels pretty damn good to have actually designed the best pair of underwear. [laughs]
Looking back, is there anything you would have done differently over the past year?
JS: It's always easy to look back and criticize yourself. To be honest, when you look back, if you feel nothing could've been done differently, you're wrong. The truth is that the past year is what has brought Hammak to where it is today. It has never been easy, not even close… And yes there have been mistakes. But we're in such an amazing place right now. I never spend much time thinking about how things could be done differently in the past. I for sure think back and learn from everything then adjust our approach, but I keep my sights aggressively focused on the future.
How do you see the brand evolving over the years?
JS: We have plans to build out our first women's line. Designs are ready which is really exciting. They will drop in the near future. But as far as the future of Hammak the brand—right now it is seen as a men's boxer brief line. That was intentional because we needed to enter the market with intense focus. But we really see ourselves doing much more than just boxer briefs; we're creating the premier comfort lifestyle brand. Over the next few years you'll see the brand expand into multiple categories that fall under premium comfort… Everything we're rolling out is unique, great quality, and of course, filling a need for a product in this demographic that currently just doesn't have a home.
::
Keep up with Hammak on Instagram (@HammakWear) and view their entire collection at here.