At its core, the Gumball 3000 falls somewhere between a car rally and a roaming multi-country party. However, that description doesn't accurately convey the magnitude of what's really going on. Gumball is not your typical car rally. You won't find any Evos, Miatas, or recent Mustangs supped up by dudes from your neighborhood. You won't meet up in a local parking lot and drive around town honking your horn and blasting terrible music. What you will see on Gumball is a fleet of some of the most impressive super cars on the planet driven by millionbillionaires, celebrities, artists, musicians, and athletes driving around the world and having some of the best parties you could image.
This year, the Gumball started out in Stockholm, Sweden, and toured around Europe for a week before shipping everyone and the cars her to the states to hit up Reno, San Francisco, Los Angeles, and Las Vegas with events all along the way. This years Gumballers included Bun B, Tommy Lee, Dead Mau5, The Alchemist, Estevan Oriol, Tony Hawk, Dolph Lungren, along with by drop ins by people like Danielle Knudson, Tyson Beckford, Simone Holtnagel, Eve, and Lewis Hamilton. And the there's the cars. This years cars were ridiculous, including a handful of modded McLarens, Ferraris, Lambos, Mercs, classic Camaro's, and a hybrid 918 Spyder just to name a few. Oh and can't forget the Pagani Huayra! WTF a 3million dollar Pagani!
Thanks to my friend Coco Zurita, I ended up going on the US leg of this year's Gumball and it was nothing less than amazing. To be honest I don't know shit about cars except how to drive them. I do however have a deep appreciation for engineering, beauty, fun times, and wild experiences which to me is what Gumball is all about. There are so many small, random, unique experiences that make up the Gumball 3000 it's truly hard to pick out any one stand out moment so below is a collection of photos that hopefully give some insight into my experience and the madness that is Gumball 3000.
I have to thank Maximillion Cooper for having us along and turning me into a car guy. Now all I need is a few million dollars.
Team 140 AKA "Casually Late"; Coco Zurita, Brian Trainor, Myself, and a Nissan GTR.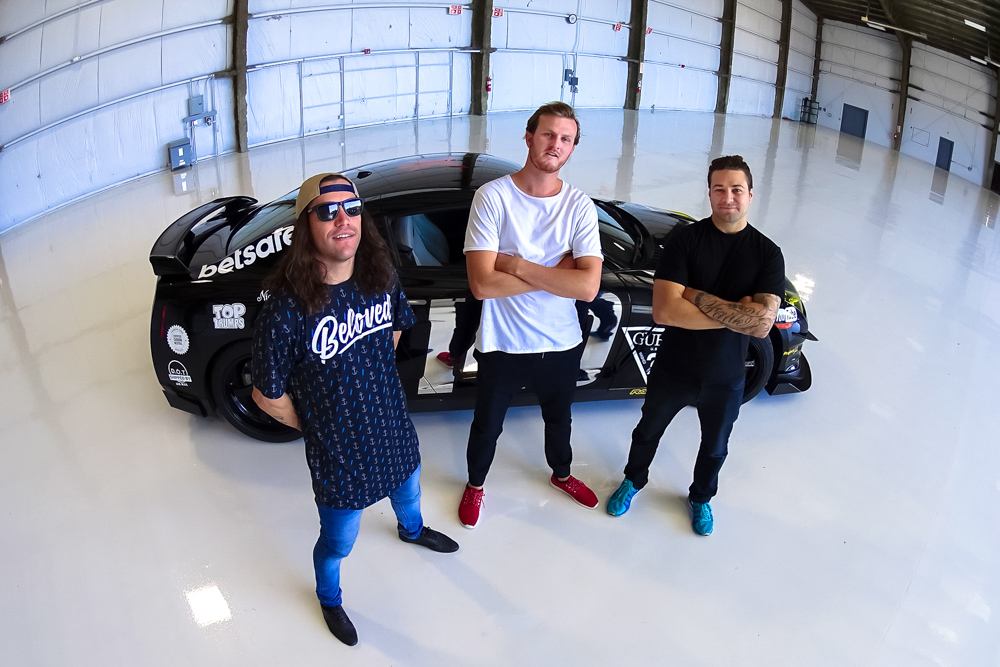 We met up with the European Gumballers at the Reno airport as they arrived on a private 747 w/ their cars coming in on a 767.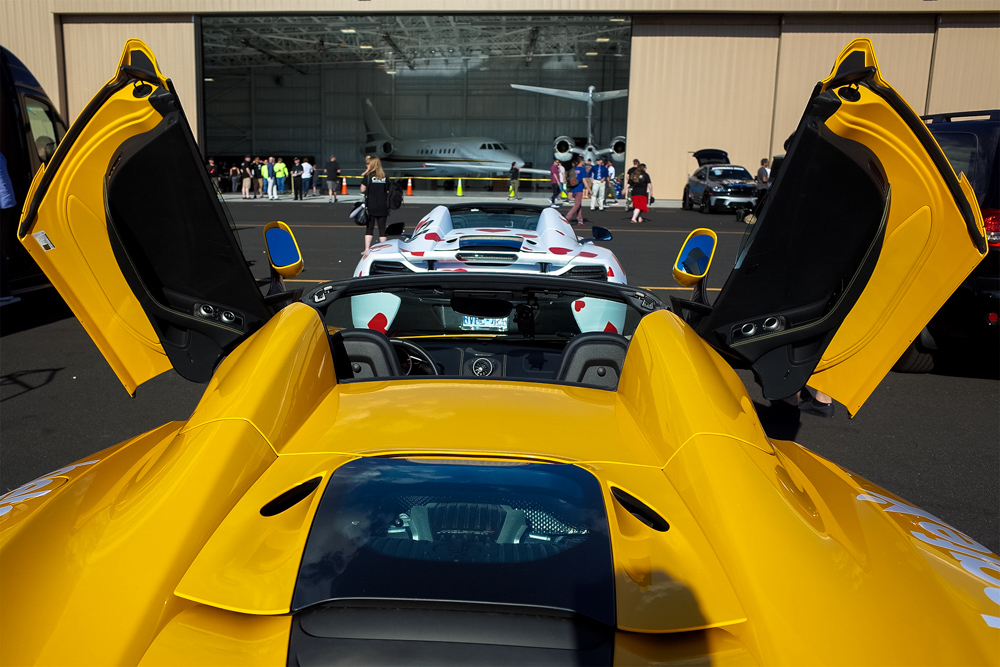 Meeting Bun B at the airport with the crazy cars, planes, party, and a Jason mask was almost too good.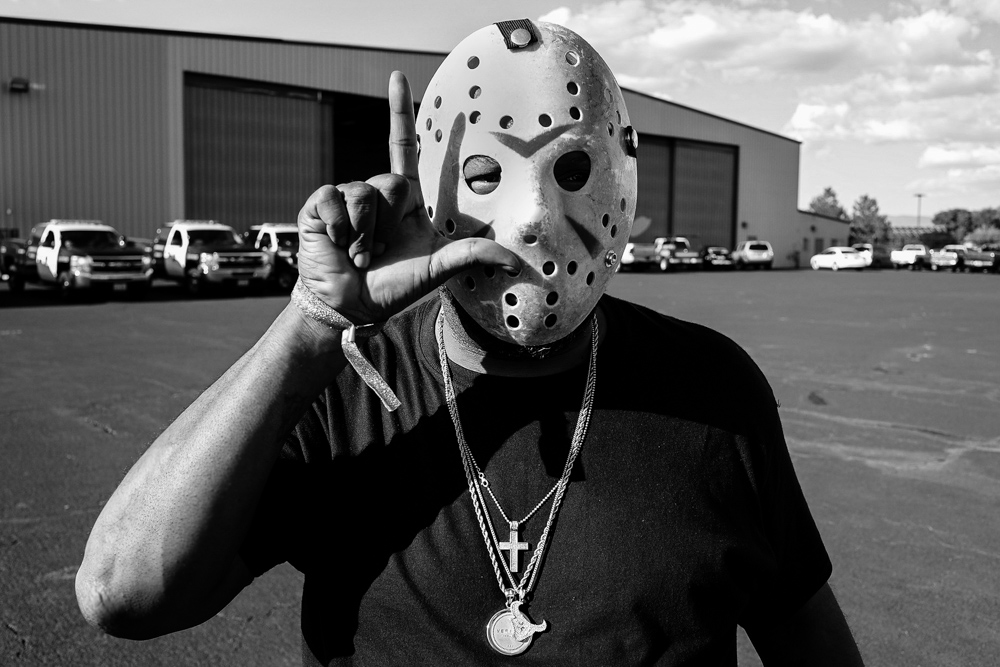 Tommy Lee and DeadMau5 heading to the Reno Arch on of the McLaren's. It turns out Tommy Lee is actually cool as fuck.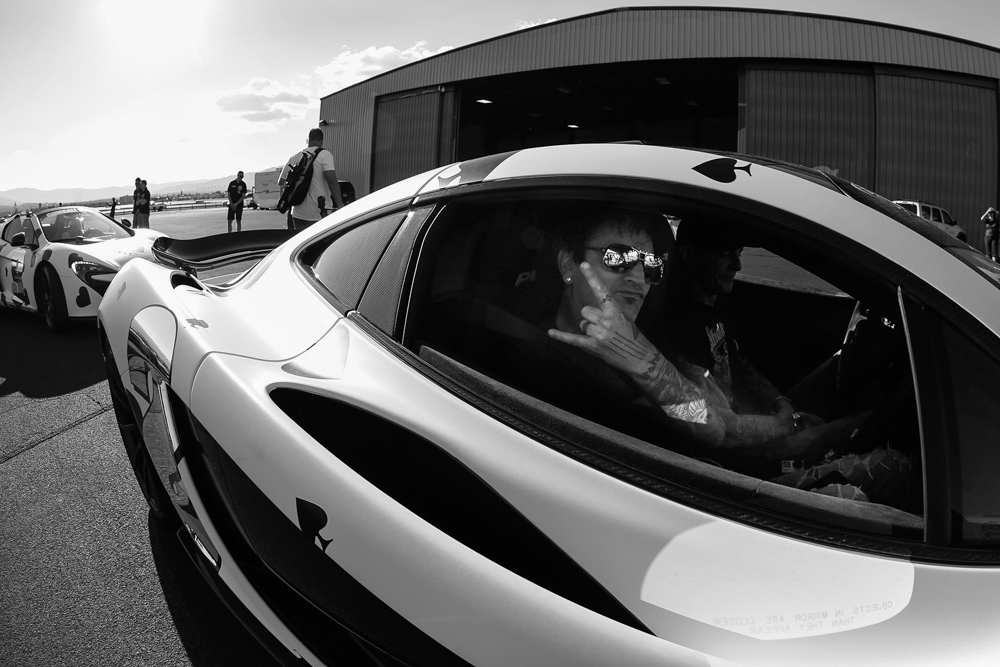 Things started off pretty calm at the Reno Arch with the cars lined up on a clear street. But once a few people stepped off the curb to check out Coco's bike the entire crowd mobbed the streets until the police had to clear the way for the cars to actually move.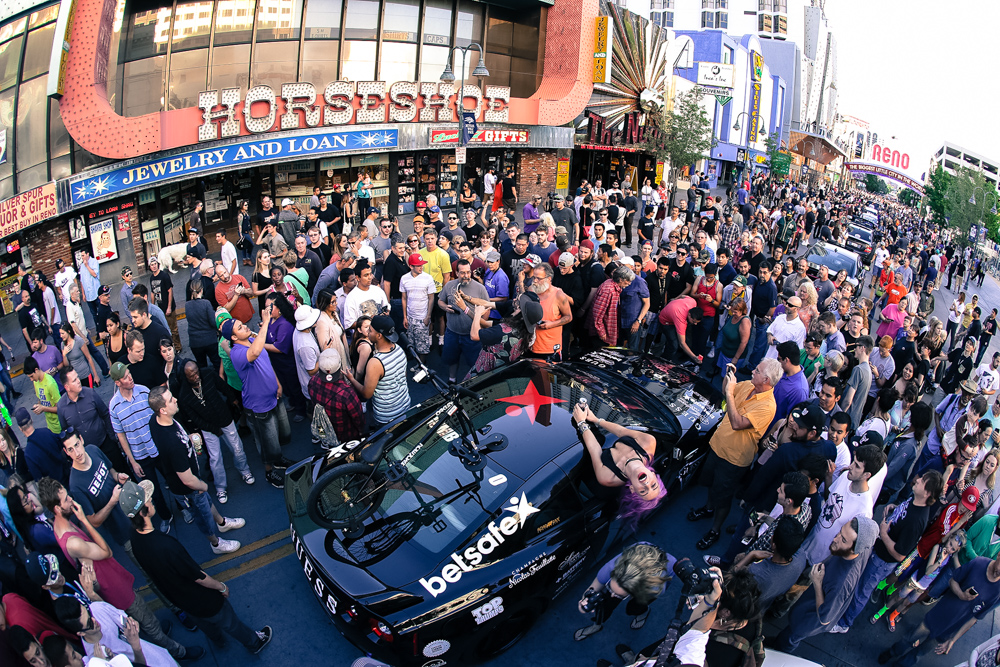 Setenay is one crazy babe. Follow her adventures @setenaytetik.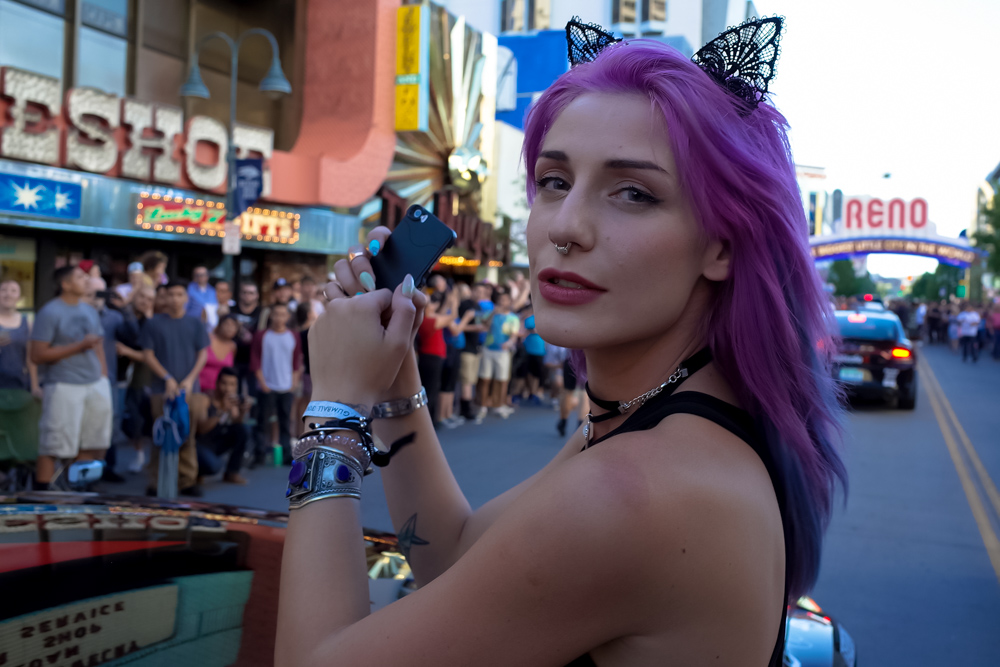 By the time we arrived in San Francisco the party was already going on, luckily we arrived in time for Dead Mau5 to perform (sans mouse helmet).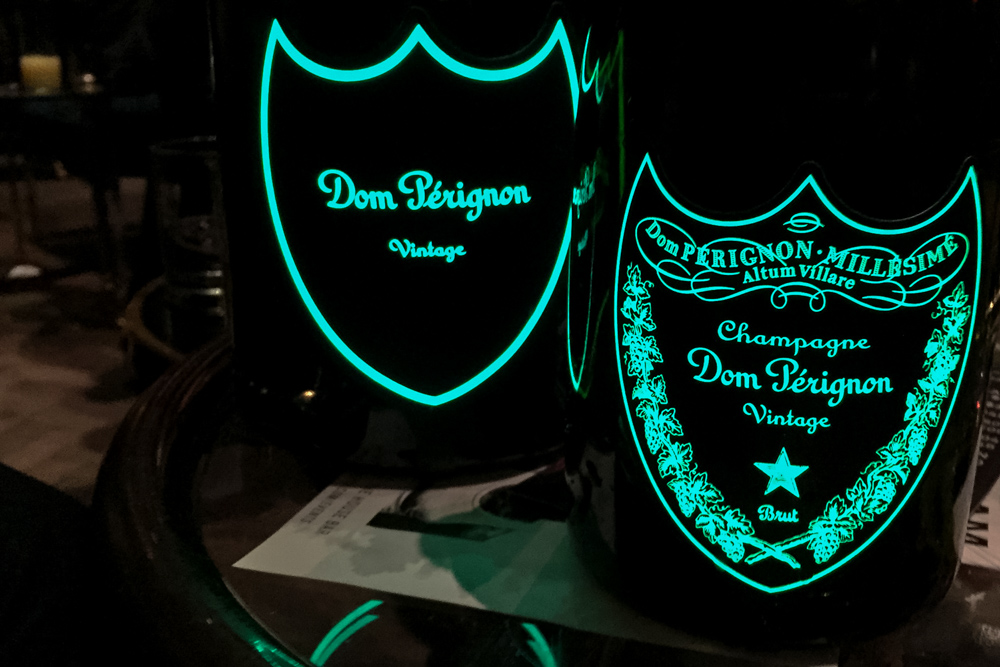 All Gold Everything, Rolls on the Grid in SF. NBD.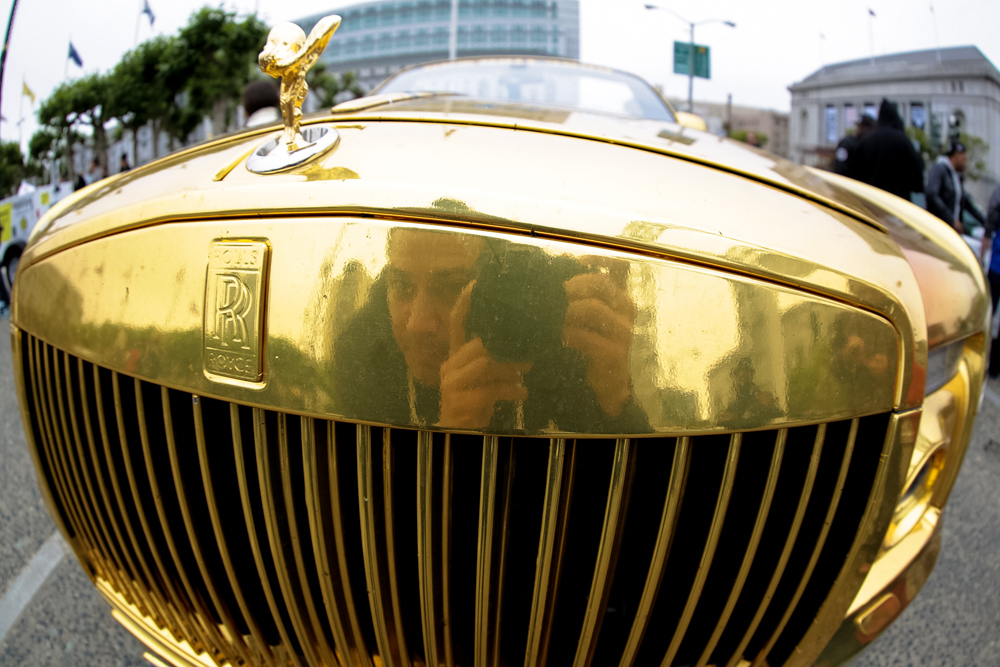 On our way to LA from SF we stopped at Buttonwillow Raceway and redlined some Dodge Vipers around the track.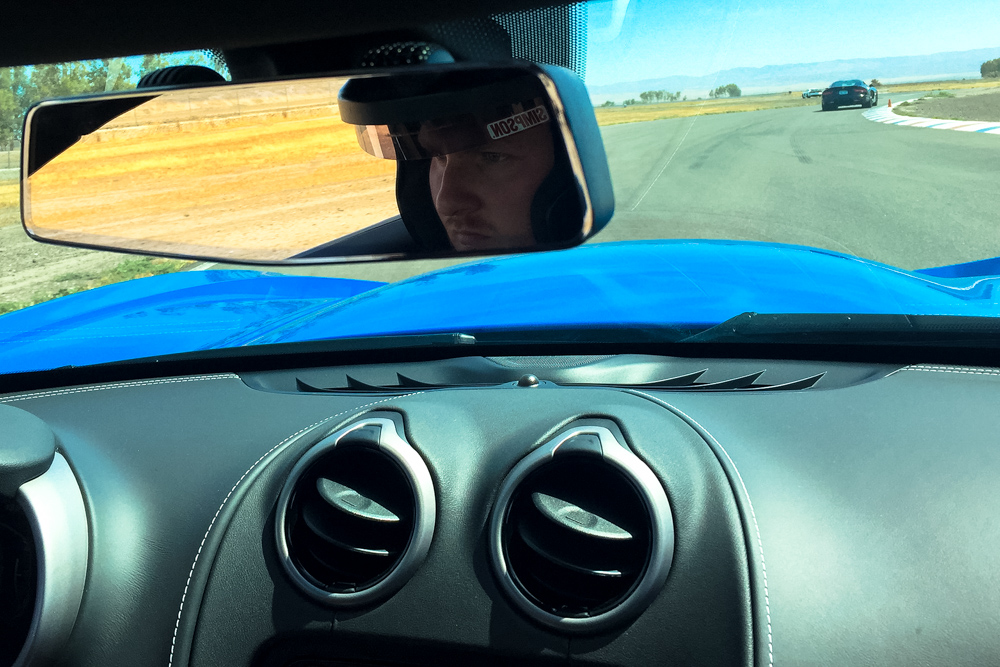 I truly hope what's happening here is that Guess model Simone Holtnagel is taking down my friend Coco's details.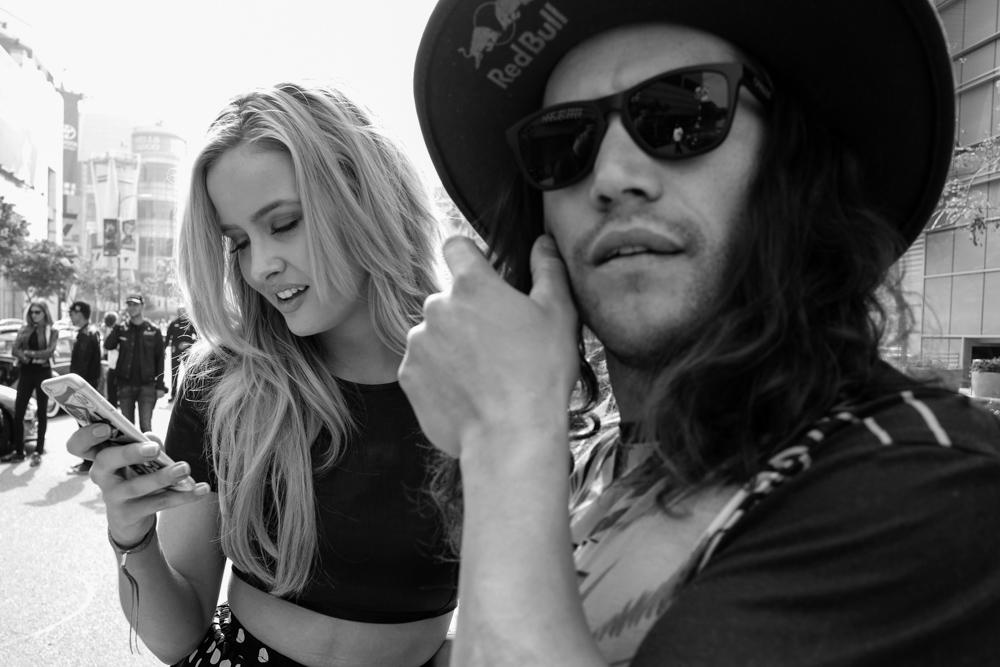 Probably my favorite car of the rally was @itswhitenoise Nine One Eight hybrid Spyder. The fact that Elizabeth, the driver, is a mega babe just sealed it.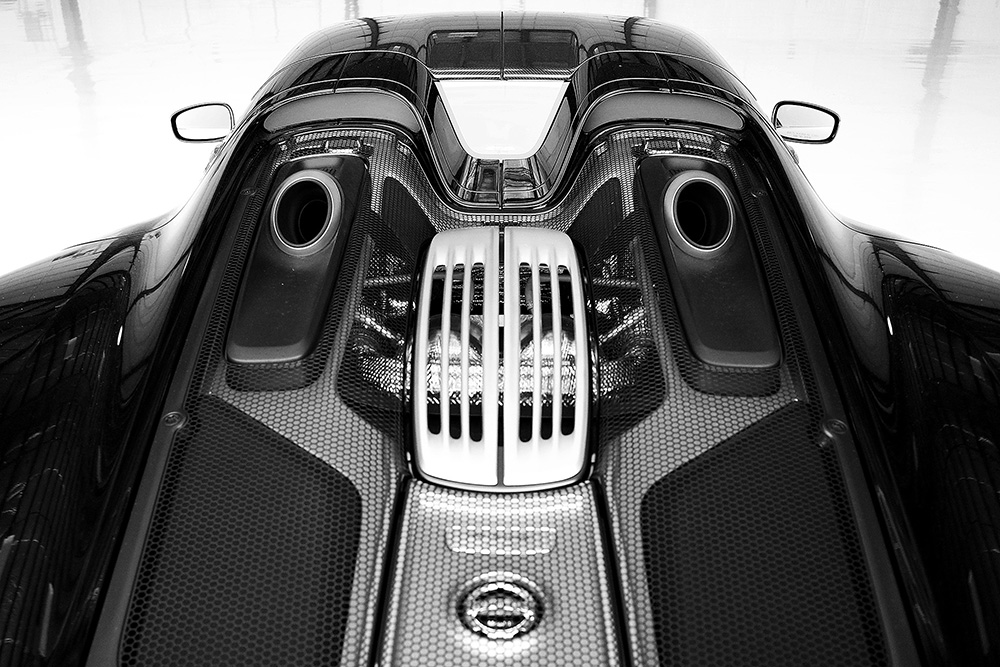 The Italian made Pagani Huayra on the streets of LA.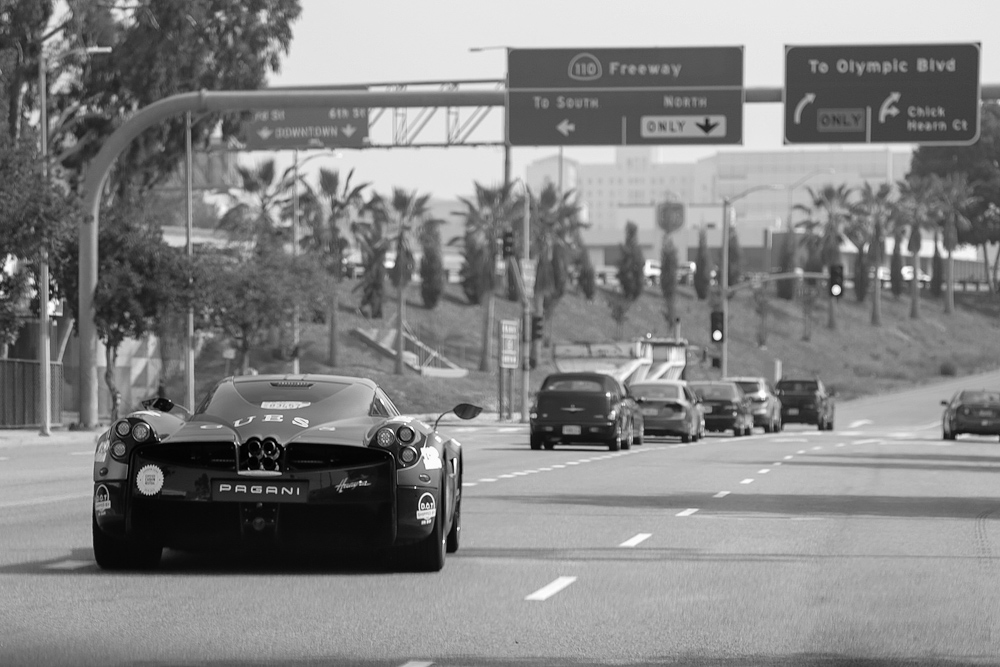 Moments later, the red Ferrari would get pulled over for the second time. Luckily they are European so it's more of an option to pay.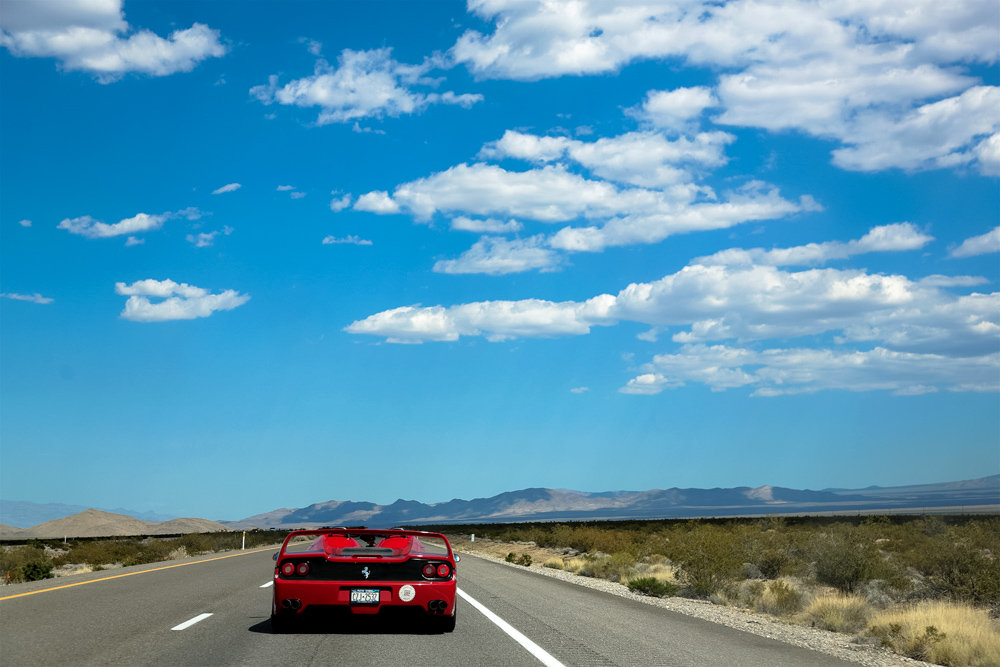 The Cannonball Run inspired G-Wagon ambulance. At one point we passed Dr. Alex and his gang of cute co-pilots (all dressed in full OR scrubs) pulled over with a State Trooper. WE later found out no ticket was issued but selfies were taken.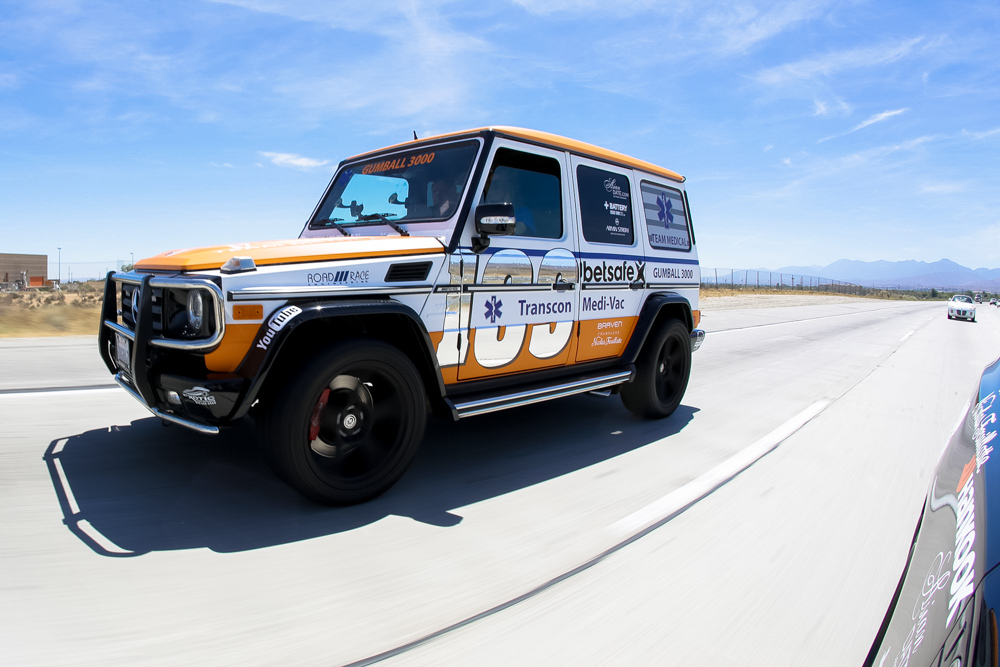 Shit happens when you go fast. The mix of excessive speeds and extreme heat through Death Valley took its toll on our front splitter.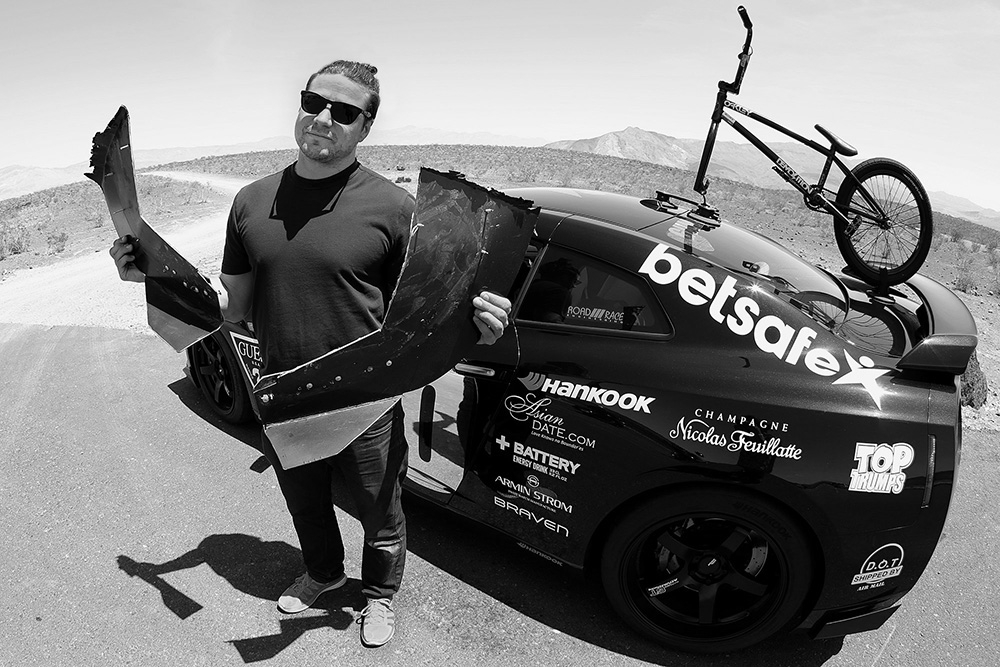 Once in Vegas Tony Hawk and his crew put on a Vert Demo at massive Gumball 3000 finale party. Tommy Lee was more than amped on the action. Two legends.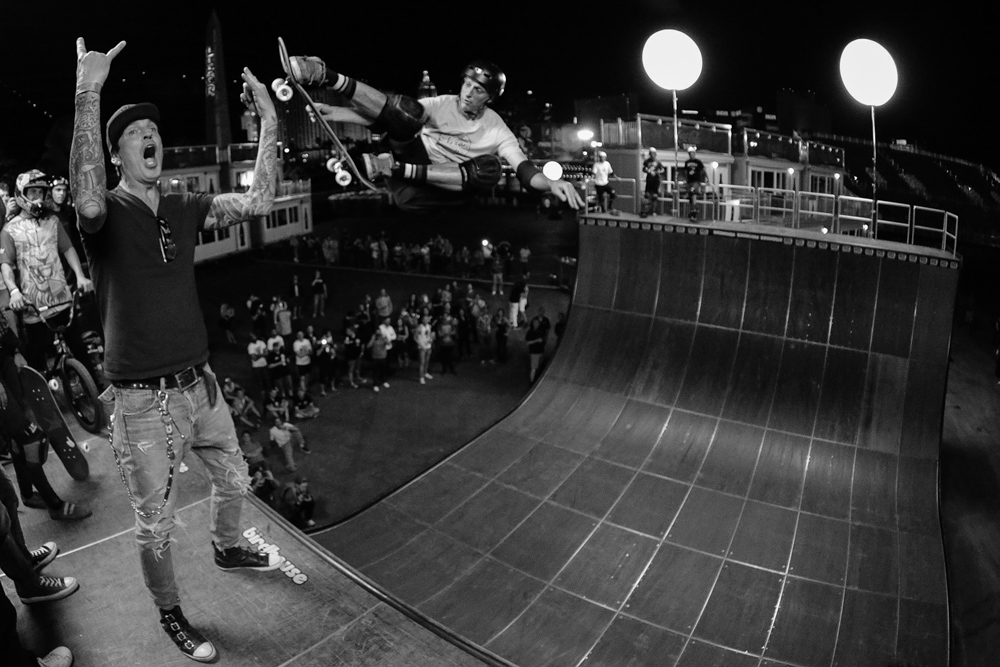 Just a few days before he competes in X-Games, Coco Zurita was stoked to get in a little practice at the demo.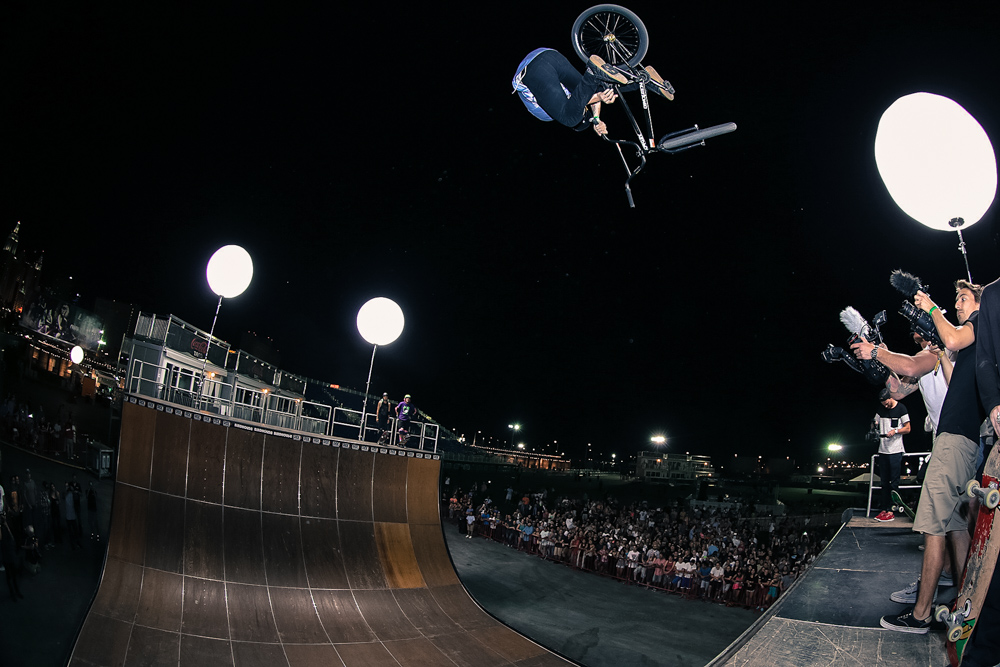 I hadn't seen Jesse Fritsch in years and forgot how good he really is. He was also wearing my favorite Stance Misfit socks.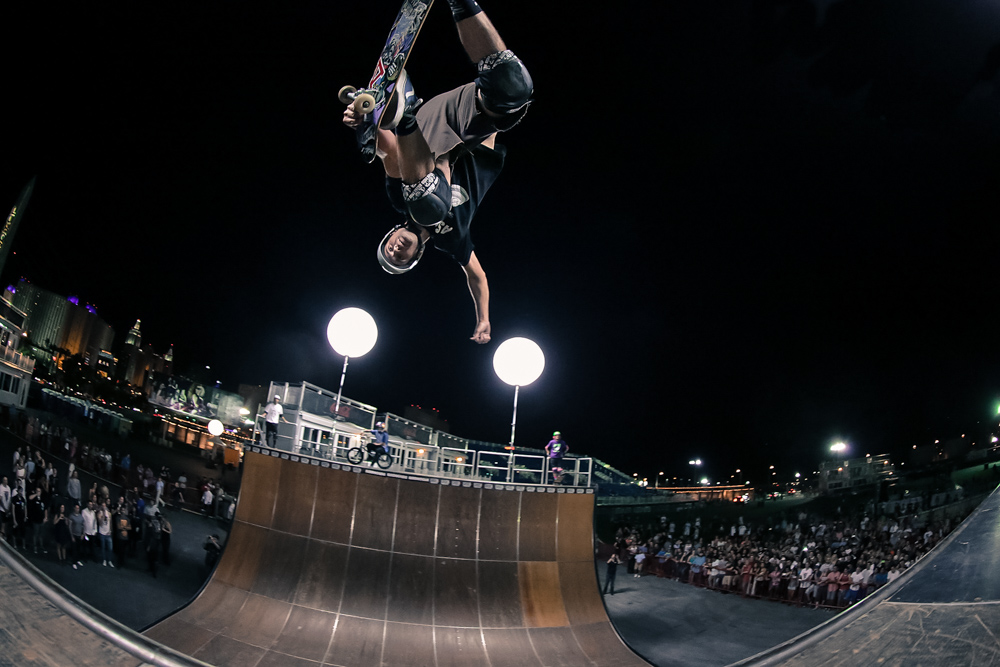 The crowd was beyond hyped for everybody's favorite The Alchemist.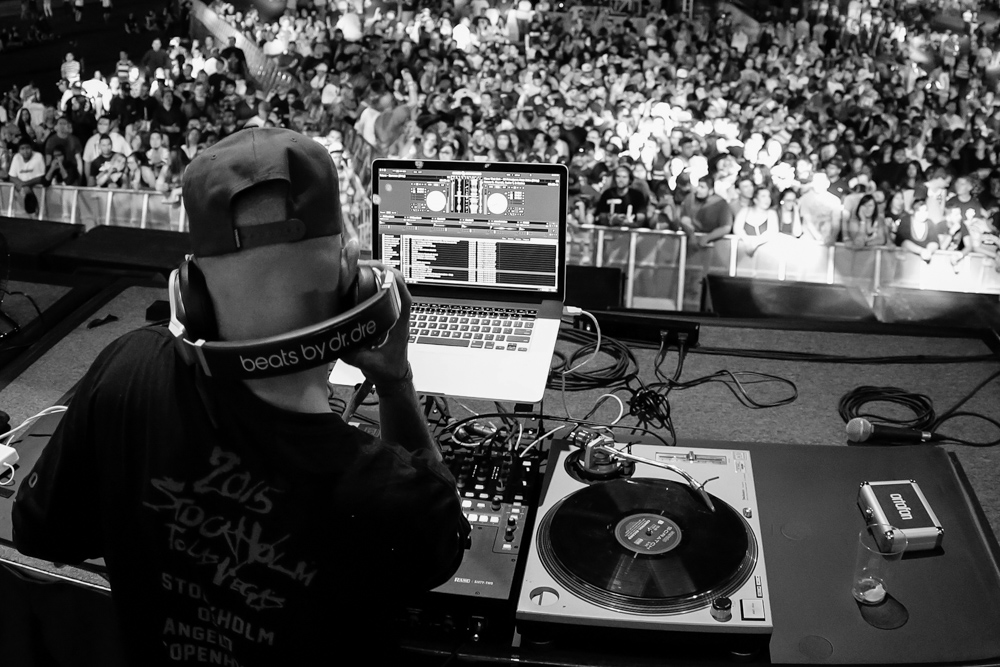 Lizzie Armanto is awesome, and just like the with the Nine One Eight the fact that she's a babe only makes things better.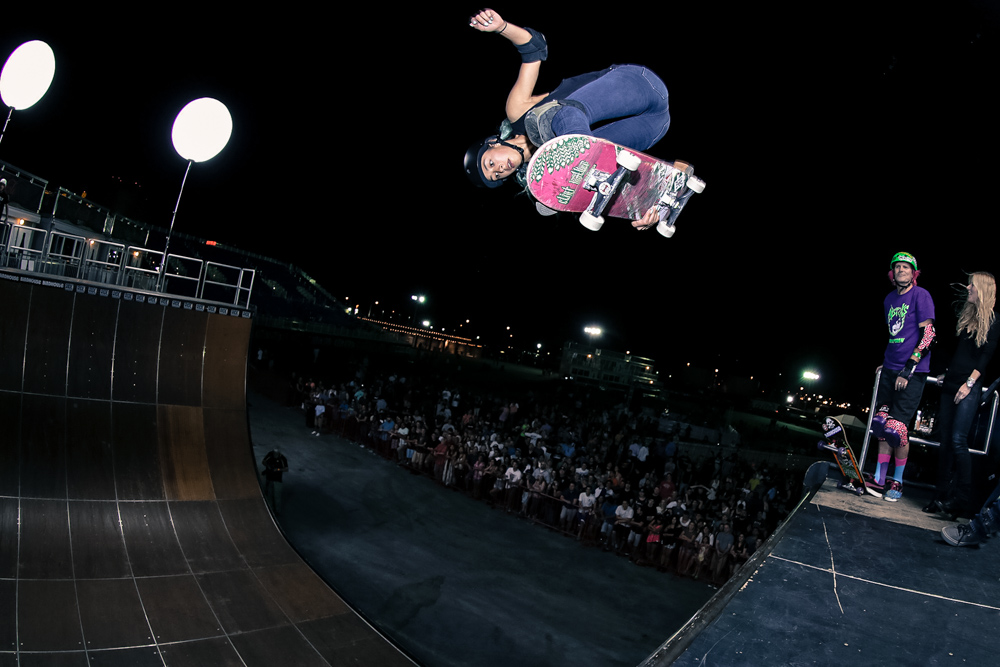 It was pretty rad to see all the different artists and athletes shooting photos, filming, and genuinely appreciating each other's craft. Here DeadMau5 plays while just out of frame Tommy Lee is rocking out and Bun B is filming it with his phone.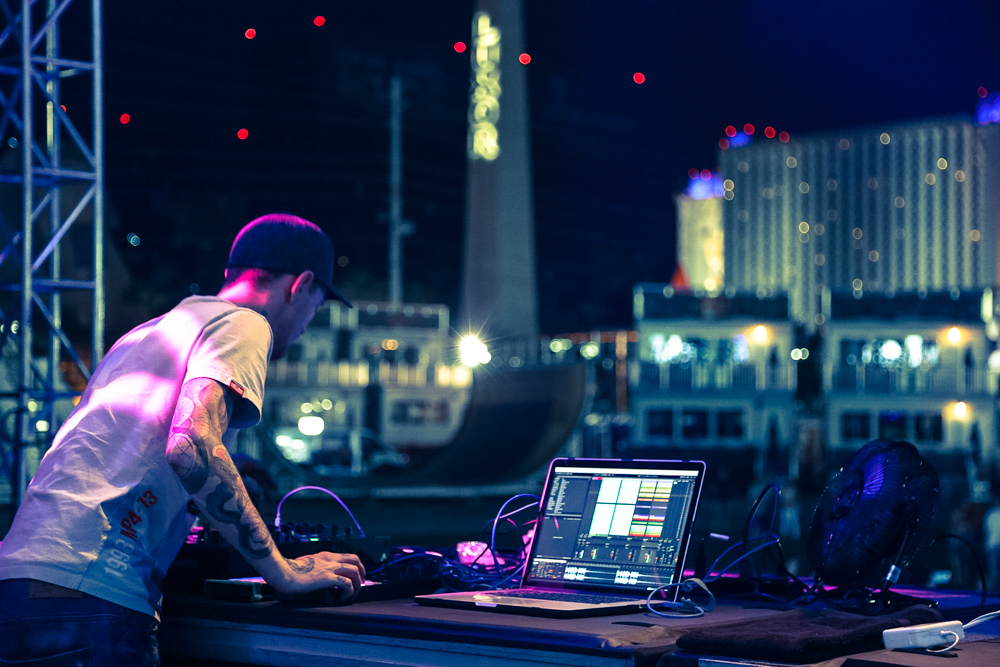 Beyond just being a part of all this chaos and good times, the pinnacle moment for me would be partying on stage with everyone. I've been a fan of Bun B's music since the UGK days so hearing him perform Drapped Up and Dripped Out brought me back to some amazing times.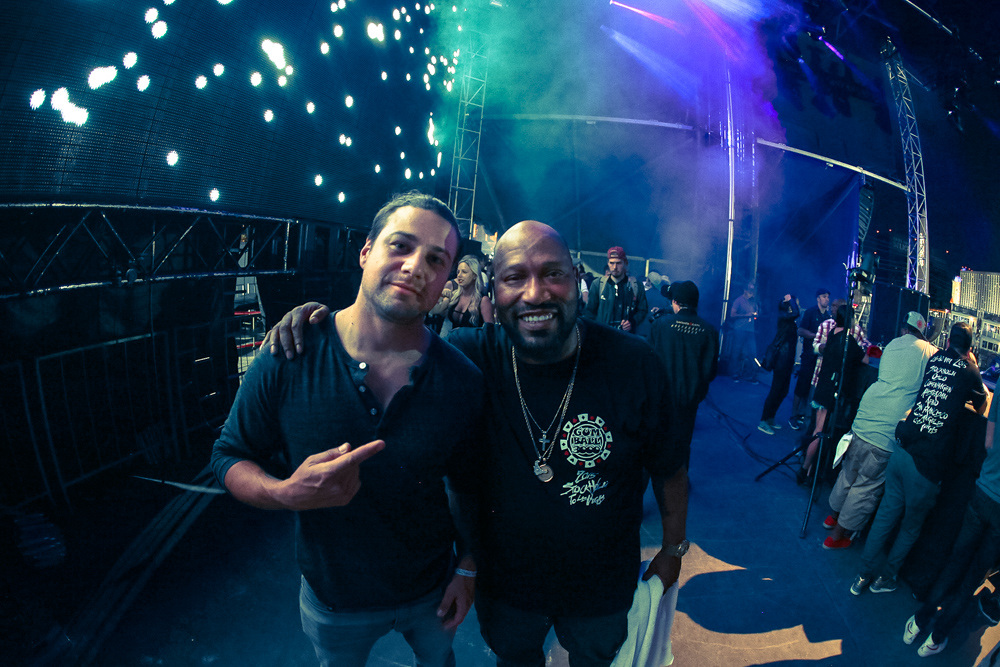 After spending a week driving fast with so many talented people and amazing feats of engineering and beauty the overall feeling I was left with is that anything really is possible.