When LA Weekly listed their top 10 albums of 1994 last week, it reminded me of the insane caliber of rap records celebrating their 20th anniversaries this year. You'd be hard pressed to find 365 days more influential for music in the history of the art form, with admitted slight competition from the late 1960s, when your grandparents did more drugs than you. But did Shaquille O'Neal release his debut album back then? No, so I'll confidently place my vote for 1994 without hesitation.
All kidding aside, I genuinely doubt that in 2034, our kids will be looking back at 2014 as the year that Kid Ink, Karmin, Iggy Azalea and Riff Raff all released new albums, forever changing the landscape of popular culture together. But we, on the other hand, can look back at a year where classics like Illmatic, Ready To Die, Regulate, southernplayalisticcadillacmusic, and Tical all dropped on the same calendar. Not to mention they were scattered amongst releases from Fugees, Jeru the Damaja, Thug Life, Redman, Organized Konfusion, Gang Starr, Scarface, obscure standouts like Boogiemonsters & Kurious Jorge, and yes, the first release from a young NBA superstar named Shaquille O'Neal. MTV has dubbed 1994 "the year Hip-Hop was reborn," and there's really no need to argue with them. Save that for when they say the show Catfish is real. I will however take issue with LA Weekly's list, and a handful of other outlets who've broken down 1994 album by album, since one glaring omission seems to be consistent in each one. Real Hip-Hop fans will notice it immediately, and I can only hope those who didn't will allow myself, and The Hundreds, to introduce you to one of the greatest rap records of all-time: Gravediggaz's Six Feet Deep.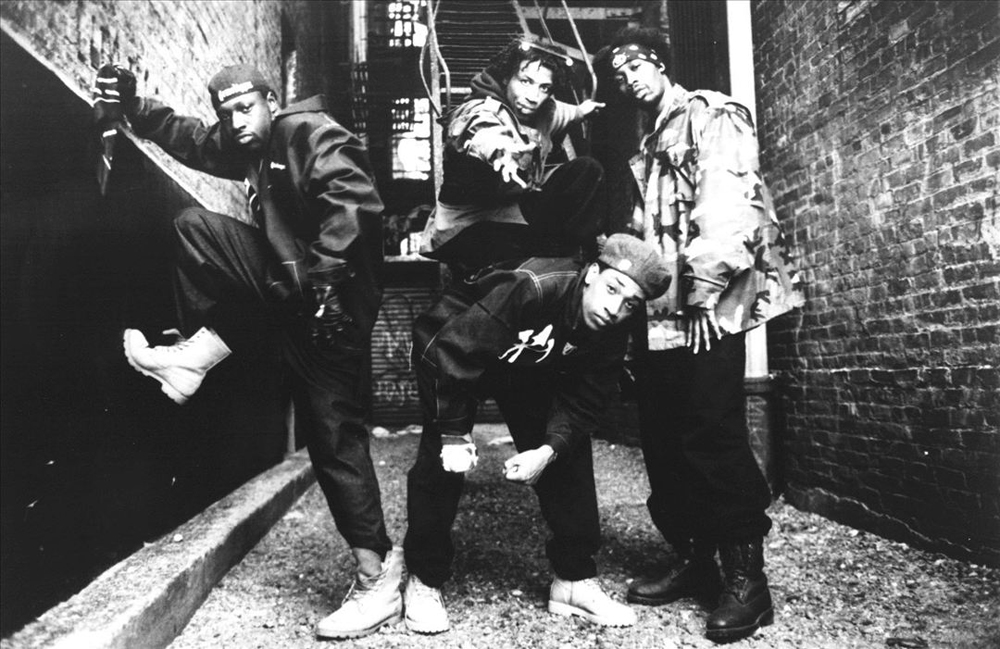 Gravediggaz was the brainchild of the 1990's two most intriguing East Coast producers, Prince Paul (fresh off both De La Soul's "3 Feet High & Rising" success and the subsequent failure and label disappointment of "De La Soul Is Dead") and the RZA, a name now synonymous with the success of the Wu-Tang Clan, but at the time of the Gravediggaz formation, was a man low on his luck at major labels. Born out of this frustration, Paul and RZA complied a supergroup of rappers who all dealt with the same pain from one label in particular, Tommy Boy. They recruited Frukwan, a founding member of the pioneering group Stetsasonic, and Too Poetic, an MC whose solo deal at Tommy Boy ended so tragically, he was homeless for a short time. Too Poetic once said of the group's formation, "[Paul was] frustrated, angry and kind of vexed. So he called on people that he was working with: vocalists who he felt had the same opinion of the industry and how they were being treated unfairly…he put it together for that express purpose." Each member got an alias to help further the idea of coming back from the dead of the music business. Paul became The Undertaker, and RZA was the Rzarector. Too Poetic eased into The Grym Reaper and Frukwan transformed into The Gatekepper. And as they furthered the metaphor, a genre dubbed Horrorcore was developed. Love it or hate it, Horrorcore was a subgenre of Hip-Hop that focused on horror-themed lyrics and imagery usually delegated to just Nightmare on Elm Street and Texas Chainsaw Massacre movies. It's more Black Sabbath than Black Star and included other groups like Flatlinerz and rappers like Crustified Dibbs. Somewhat discovered in the works of Houston's Geto Boys, the Gravediggaz took Horrorcore one step further, inserting themselves into the personas and postmodern ridiculousness of the gore they were discussing. If you were always looking for meta-rap, they perfected it for you. While spitting about vile situations and impending doom, they were winking at the listener, turning their depression into art, all while being very serious about, and with, their skills. But even with the critical acclaim of Prince Paul's discography and RZA's buzz from Wu- Tang's first single, "Protect Ya Neck," it took a year of shopping the concept for anyone to want to release it. Without surprise, Tommy Boy was one of the first of many labels to pass on the demo, and it wasn't until Too Poetic had to get a job at a bagel factory that Gee Street, a now defunct, then obscure, label, decided to take a chance and record an album. And we're all better for it.
Originally released in Europe under the controversial, but painfully genius, name N*ggamortis, their debut album is a classic that is still ahead of its time two decades later. We, in the United States, know it as Six Feet Deep, and it's 16 tracks of frightful rhymes and dark beats that seem more Masters of Horror than Masters of Ceremony. You can currently buy the album on iTunes, although at this point who knows where that money goes. Six Feet Deep works as a concept album, with purposeful skits (which Prince Paul perfected throughout his career amongst a genre of awful interludes), so I highly suggest you listen to it in its entirety. But today, I wanted to pick three of my favorite songs from the album, in hopes it sparks your interest, so we can all start to mention the Gravediggaz within the esteemed class of 1994, the strongest in the art form's history.
"Diary of a Madman"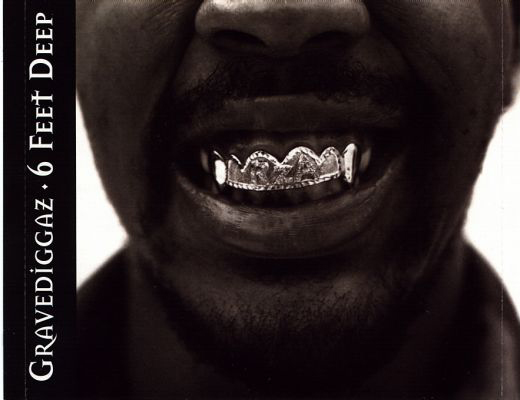 Billed as a co-production between RZA and Prince Paul, the lead single from Gravediggaz might also be their most impressive, format-wise, especially considering it doesn't have a hook. Legend goes, Paul had compiled fearful verses from Frukwan and RZA, without a real purpose. He added two neighborhood guys onto the song: Killah Priest (a rapper who from this point on would be an actual member of the Wu-Tang Clan deciding on who you asked) and Shabazz the Disciple (who would later sign to RZA and form the forgettable Wu-Tang off-shoot Sunz of Man). The rappers left the studio, not truly understanding how the song would come together. Paul formatted the track, implementing the courtroom structure that would forever help convey the overall message of the group and their deeper humorous double meaning. A young Hype Williams directed the video, and the track miraculously charted on Billboard's Top 100, and although somewhat lost between release dates for Craig Mack's "Flava in Ya Ear" and Biggie conquering radio, the song found an audience of smart fans. GUILTY!
"1-800 Suicide"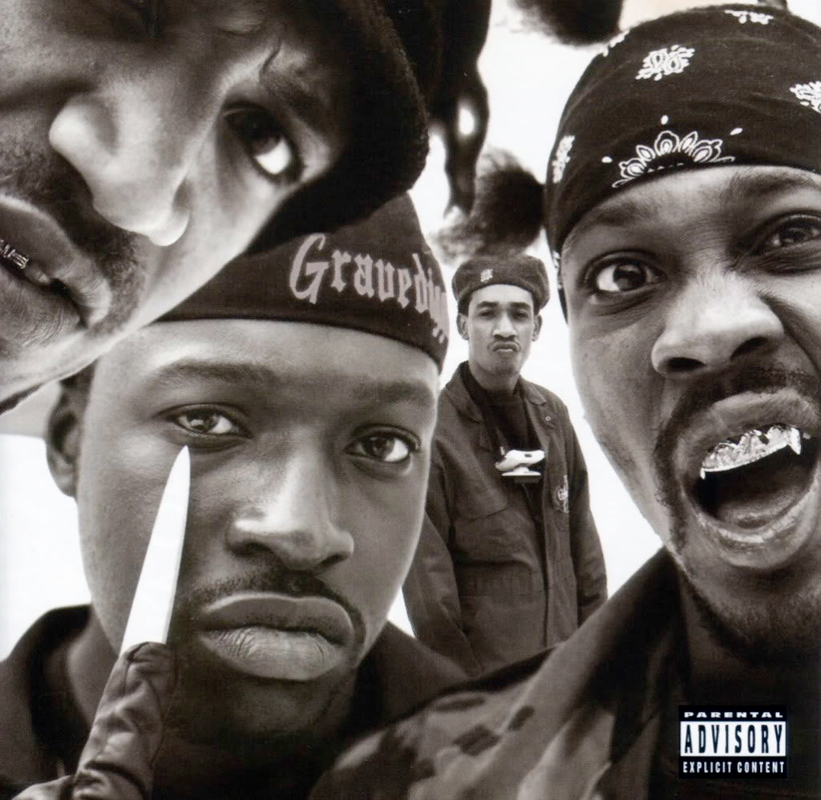 A Parent Council nightmare, 1-800 Suicide might be the group's edgiest song, especially considering the desperate place from where the group was born. Employing a laid back loop from "Sunny" by Booker T. & the M.G.'s and a KRS-One vocal sample, each Gravedigga takes turns suggesting viable approaches for the listener to take his/her life. The Gatekeeper recommends taking some LSD and getting behind the wheel of your car, while Grym Reaper proposes turning your oven on high and kissing "your ass goodbye." Nowadays the sarcasm of this song would be completely lost, but somehow this track, and the entire album, snuck below the radar of hacky politicians who could've easily turned it into a platform considering this was their third single. This song may also be the best example of the group's effortless, yet clunky flow, as the Prince Paul beat allows them to find pockets everywhere. This is a great example of a fantasy-based concept song that actually works, in a period where any gimmick had trouble competing with the undeniable, and real, talents of street rappers like Nas and Biggie.
"Defective Trip (Trippin')"
Again, Price Paul sets a beat and concept for each rapper to destroy, this time focusing on tripping on drugs. From smoking weed to sniffing glue to taking two tabs of mescaline, this is the closest rap has ever come to making the Requiem for a Dream soundtrack. At times the track feel schizophrenic, both with its serious drug endorsements and obvious punchlines, but that dichotomy defined what made this album so memorable. In the same way we never actually thought the guys from GWAR-sacrificed fans into a meat grinder, we knew there were levels to the realism behind the group and they weren't actually drug addicts in need of help.
I know I'm biased since Six Feet Deep is, by far, my favorite rap album of all-time, but to watch 1994 be memorialized without its inclusion is painstaking. Real art comes from dark places, and the hunger and disappointment of each member's career helped fuel an amazing debut album that has stood the test of time. The group continued on beyond their first offering, but never with the same results. Their second album, The Pick, the Sickle and the Shovel left most of the humor behind, as well as Prince Paul's guidance, focusing on a political and social message. The RZA and his disciples, now in full beast mode with his unstoppable Wu-Tang explosion, produced almost every track. It was a letdown for any die-hard Six Feet Deep fan. Sadly, in 2001, Poetic passed away after a battle with colon cancer, leaving behind material that would end up on the group's third album, Nightmare in A-Minor. In a somewhat chilling, yet signature boundary-less self-referential manner, most of Poetic's verses were about struggling with his sickness and facing death, a subject he once joked about. The album was their darkest, produced solely by Poetic and Frukwan, with no participation from the RZA or Paul, and littered with the teachings of the Five Percent Nation, the furthest from their roots they could go. Both the second and third albums have moments of importance and worth a listen, but overall they never recaptured the magic from 1994.
For Halloween in 2010, RZA released a new Gravediggaz song entitled "Two More Cups of Blood," marking the first time the group had reunited since Grym Reaper's passing. I wish I could tell it felt like their salad days, like I time travelled back to '94, but that wasn't the case. Without Poetic, or the era-specific frustration of each member, the purpose of Gravediggaz was lacking. A reunion, with Killah Priest and Shabazz taking the Grym Reaper spot, has been rumored for years, but I'm not sure it's something I'd ever want to hear. As is the case with much of Hip-Hop in the mid to late '90s, it was a time capsule of that era and impossible to capture again, no matter how bad we want it. Even if not on purpose, you can hear the group's influence on modern day rap start-ups like Odd Future and Flatbush Zombies, despite the legacy of the Gravediggaz seeming long forgotten. But no matter what, we'll always have Six Feet Deep, death's most impressive contribution to rap music, and an album that should never be ignored as it turns 20 years old in August.