This past Sunday, while you watched the 57th annual Grammy Awards, a self-masturbatory, kiss ass fest held by the National Academy of Recording Arts and Sciences, did you find yourself angry? Maybe even compelled to yell "FOUL" at the top of your lungs when Beck beat out Beyoncé for Album of the Year? We have learned by now that if you answered "yes," you weren't alone. Kanye West, who at first seemed to jokingly repeat his past infamous displeasure of rushing the stage, in reality, was quite irritated by the announcement – enough so to say that Beck should give his award to Beyoncé to "respect artistry." Furthering his argument, it seems a lot of Twitter agrees with the Louis Vuitton Don and are fed up with the award show that, at one point, defined the entire industry.
I admit, I didn't even know Beck put out an album in 2014 until his name was announced as a nominee, but since his victory, I've streamed Morning Phase, and it's quite good. It's like if Sea Change started taking Lexapro. But still, coming off the heels of the almost criminal Macklemore victory for Best Rap Album over Kendrick Lamar's instant classic Good Kid Maad City, you have to start wondering what this award means in 2015, right? We live in an era where we, as listeners, can just immediately award something in so many mediums: buy it on iTunes, stream it on Spotify, see it in concert, etc. Why do we need some body of judges telling us what is best?
Well, I'm here to say 2 things: #1. Let's stop caring so much. Like an ex-girlfriend who keeps cheating on you, they are just going to let you down. You're expecting way too much from a bunch of old people. #2. BUT, if you want to keep giving the Grammys another chance, you're just focusing on the wrong travesties. I do believe that Kendrick should've beaten Macklemore and I would've expected Beyoncé to take home the Grammy over Beck, but I can defend the Seattle MC like I'm a zombie Johnnie Cochran on retainer. And now that I've heard the Beck record, I'm super into it. So, although your outrage feels as real as it can be, it's not.
I'm here to help your inflated opinion. I've picked the 5 most sickening Grammy oversights and upsets from the history of the award show, instances that are more abhorrent than anything we've seen in the past two years, for you to cite and reference when telling your friends that we need a new system of handing out kudos to millionaires. Get your thinkpieces ready... here are the real problems.
Lionel Richie's Can't Slow Down defeats Prince's "Purple Rain" (1985)
I'm not here to bash Lionel, because he is hands down one of the my favorite singers of all-time, from his days in the Commodores to his role in the 1996 film The Preacher's Wife. I am a die-hard fan. I'm a Lioness (I JUST MADE THAT UP, and although it technically means "female lion," I'm still trademarking it). Can't Slow Down's tracklist boasts some of his best songs, like "All Night Long (All Night)," "Stuck On You" and "Hello." It's got jams for sure. But in 1985, it went toe-to-toe with what is, without argument, one of the most impressive and critically acclaimed albums ever, the soundtrack to Purple Rain by Prince. Alongside his band at the time, The Revolution, the singer/songwriter meshed pop, rock, and R&B to create a signature sound that's still mimicked today (cough, Miguel and The Dream, cough) and has undoubtedly withstood the test of time. The soundtrack runs like a Spotify playlist entitled "The Dopest Shit Ever," including tracks like "Let's Go Crazy," "Darling Nikki," When Doves Cry," "I Would Die 4 U" and "Purple Rain." Those are all opuses 2 good 2 B true. Prince did take home Best Original Score and Best Rock Vocal Performance, but to not put the top prize on his mantle next to porcelain figurines of camels and bouquets of dead roses (or whatever weirdo shit he has in his mansion), was a robbery that I'd allow Kanye to bumrush the stage about.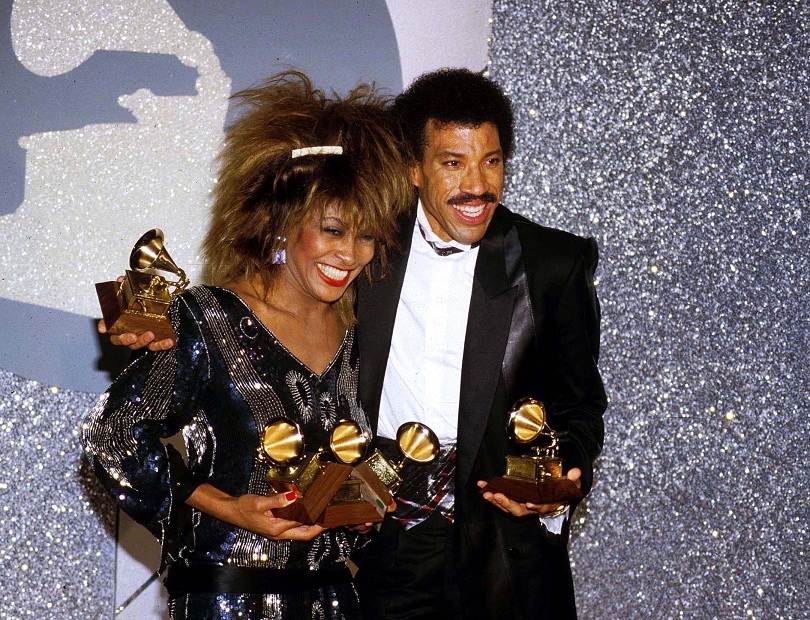 Metallica loses Best Hard Rock/Metal Performance to Jethro Tull (1989)
1989 was the first year that the Grammys decided to include a "Best Hard Rock/Metal Performance" award in their program, and, looking back, they were probably more than a little confused by what the genre was. You see, Metallica released And Justice For All that year, an album widely considered an example of perfection in the field, and was not only the favorite to take home the inaugural title, but such a lock that some other nominees didn't even show up. So when the envelope was opened and the name "Jethro Tull" was announced, some of the audience actually boo'd. Jethro Tull, who play a more blues-inspired, almost folk, British rock, are to Metallica what Yo Gabba Gabba is to Breaking Bad. Ian Anderson, Jethro Tull's vocalist, plays the flute on most of their songs, while James Hetfield, Metallica's lead singer, would shove that flute up his ass if he saw them perform. In somewhat of a happy ending, Metallica did get to take home a Grammy in 1991 for their self-titled masterpiece, Metallica, and they thanked Jethro Tull for not putting out an album that year during their speech. But in reality, if you ask me, there was never justice for all.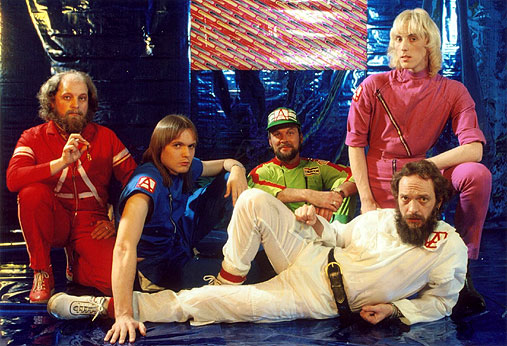 Eric Clapton's acoustic "Layla" beats Nirvana's "Smells Like Teen Spirit" for Best Rock Performance (1992)
This is just straight up insane. Eric Clapton's stripped down, acoustic version of "Layla," from his MTV Unplugged concert, beat out Nirvana's iconic lead single, "Smells Like Teen Spirit," off the album that would forever change music, Nevermind. This is the music equivalent to Strom Thurmond being elected Senator of South Carolina for 48 years just because senior citizen voters recognized his name (and ignored the idea that he was a real piece of shit). Much like the popularity of The Big Bang Theory, I have no other explanation for how something like this could happen besides blaming old people. I'm not even saying the acoustic version of "Layla" is THAT bad, but let's be real about "Smells Like Teen Spirit" – there can't be more than 2 songs in history of rock n' roll that even come close to it, and that really just depends on how long you can sit through "Stairway to Heaven" and "Free Bird." Clearly Kurt would not have given a shit if he won a Grammy, but when your voters make a decision lacking this much foresight, it's difficult to take anything they do from that point on seriously. You can complain about Macklemore or Beck as much as you want, but even if you met this Layla girl Eric Clapton is singing about, she'd be like, "This here is some bullshit."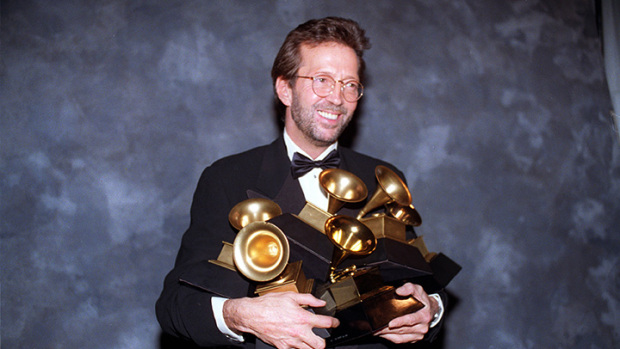 Esperanza Spaulding knocks Drake out for Best New Artist (2011)
No matter what you think about Drake, whether you believe he's the savior of hip-hop or you despise his sensitivity and sweaters, you have to admit this result seems as uneven as Wilson Phillips on a seesaw. I had never heard of Esperanza Spaulding right up through the moment she was announced as the winner that night, and honestly, I haven't heard about her since. After some research I realized the Jazz musician has since taken home 4 Grammys, including Best Long Form Music Video and Best Instrumental Arrangement Accompanying Vocalist(s), so it's difficult to completely diminish her career. But Drake on the other hand, has set a record with 12 #1 hits on Billboard's Hot Rap Songs chart and is one of two artists (the other is a salad days 50 Cent) to have simultaneously occupied the chart's top 3 spots. He's developed into one of music's most prolific and premier names, and one time a girl on Instagram said he paid her to lick his butt. I know that has nothing to do with the Grammys, but honestly, I don't know anything else about Esperanza Spaulding to write about. I demand a recount.
Steely Dan shocks Eminem (2000)
When Eminem released the controversial The Marshall Mathers LP at the turn of Y2K, he ushered in a run atop pop culture that may never be rivaled in rap music again. Lead by the radio-friendly 1st single, "The Real Slim Shady," and followed by "Stan," "The Way I Am" and "Bitch Please 2," there may not be a more influential album in the history of hip-hop. If you don't believe me, go ask Tyler, The Creator or any rapper under the age of 25. Despite a firestorm of criticism, pointing out his over-the-top violence or homophobia-laced lyrics, he was the still the odds-on favorite to take home Album of the Year honors, especially after performing his song "Stan" during the broadcast alongside legend and gay activist Elton John. Protestors picketed outside the Grammys, expecting a dominant night for the Detroit MC. But what they ended up witnessing instead, may just be the biggest upset in Grammy history. Steely Dan, a '70s jam-band, had to of either tampered with the voting process or gotten the trophy as an acknowledgement of their overall career (similar theories surround Santana in 1999, Ray Charles in 2004 and Herbie Hancock in 2007), because WTF. Unless we find out that Steely Dan are actually the guys under the Daft Punk masks, this will never make sense to me.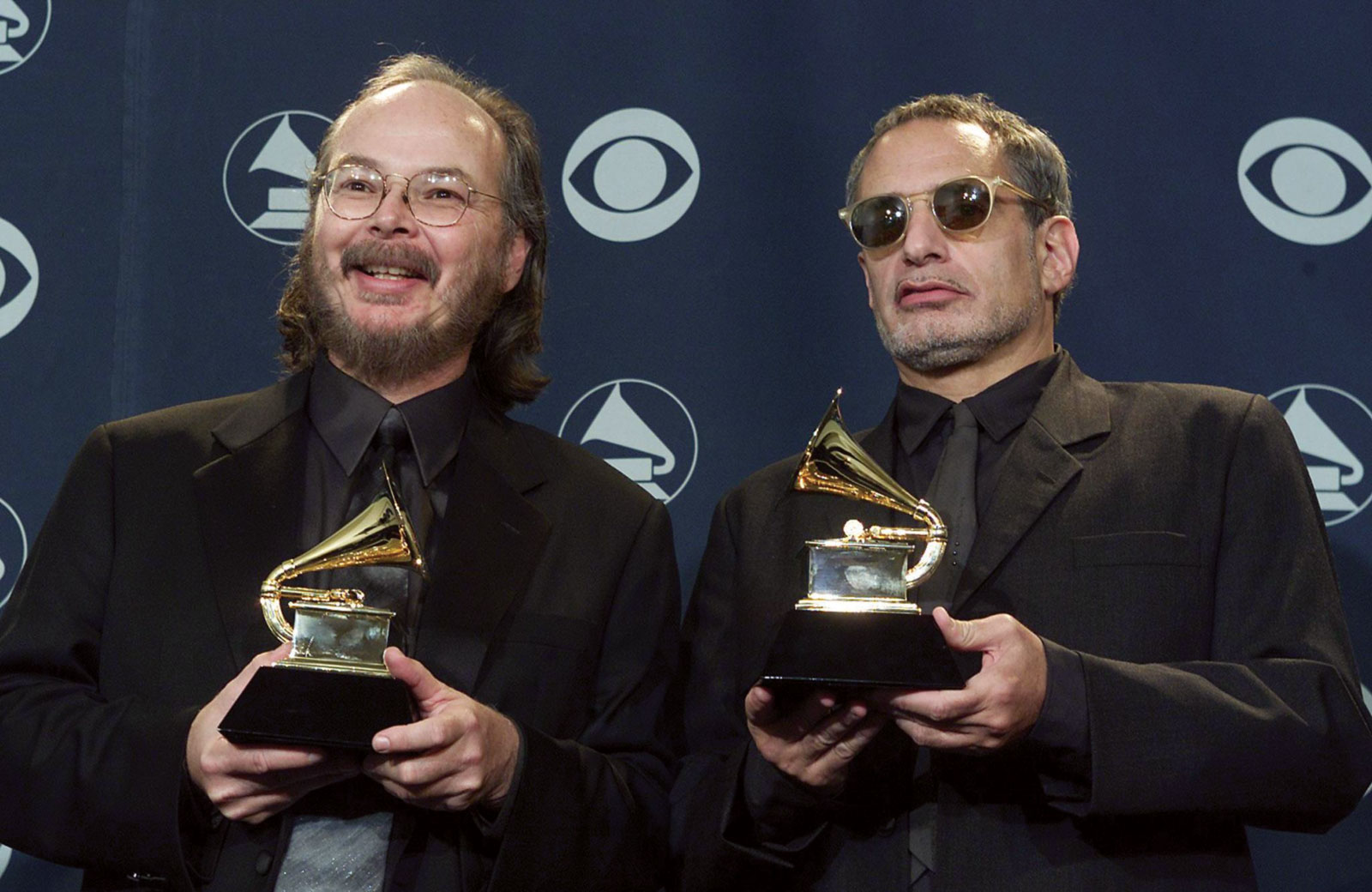 ::
Did I miss any major Grammy mistakes? Do you still think Kendrick and Beyoncé sbubs are WORST THINGS TO EVER HAPPEN TO MUSIC? How about we all just work together and start a new awards show? Let's call it The Who The Fuck Cares Awards. Let me know your thoughts. I promise I'mma let you finish.