I first met Calvin Wong when I began working at a San Francisco gallery. He is energetic and passionate, which comes across the second you meet him. I could write a whole page on Calvin's amazing character traits but I will just leave you with this – he's our Urban Buddha. Yes, because you're Asian, but also because you're spiritual and wise and shit.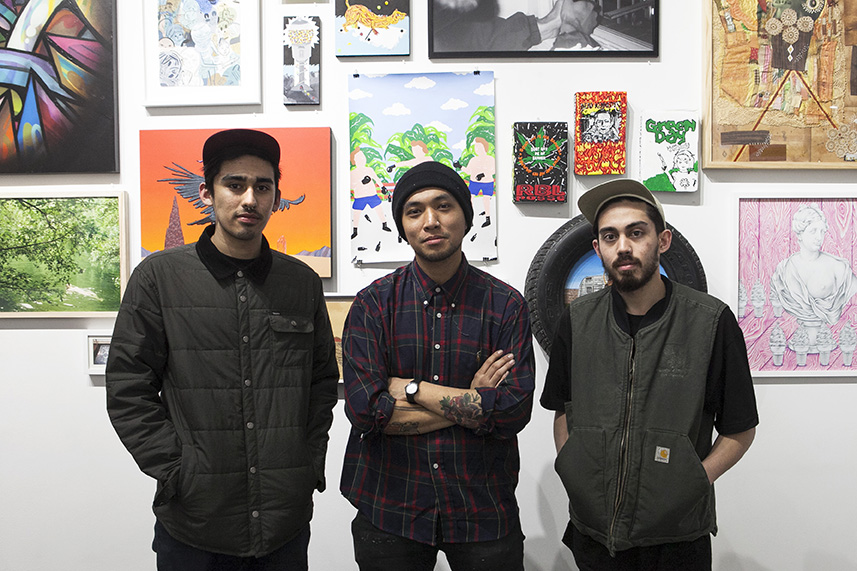 Ian Jethmal, Calvin Wong and Jared Jethmal of Good Mother.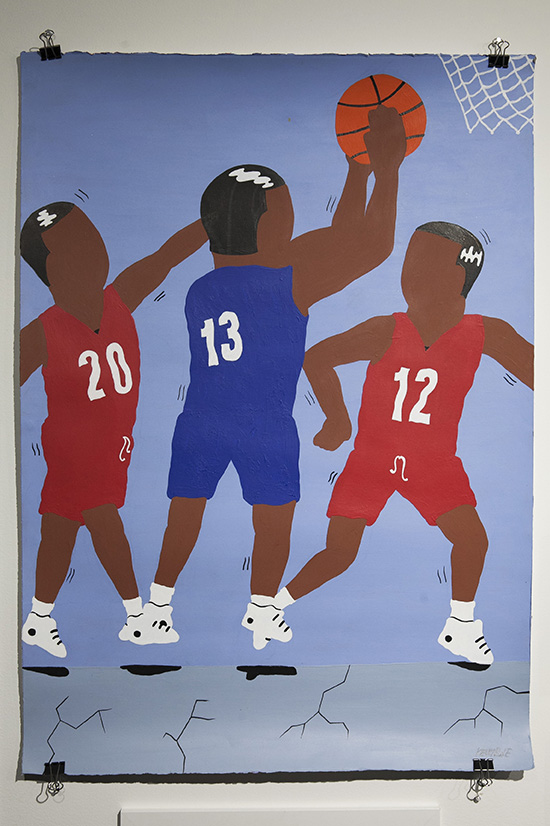 Kelly Rule.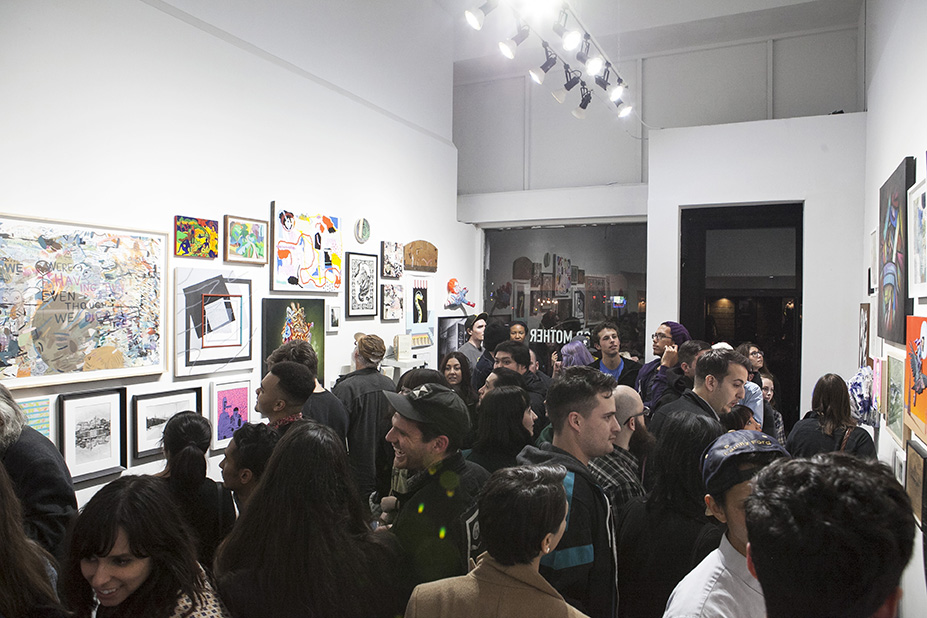 Our positions at the gallery were that of art handlers and installers; we hung work, painted walls, stretched canvases and even cleaned the bathrooms. We spent 12 to 14 hour days during show weeks with local and traveling artists on some of the best shows San Francisco has seen. Even though we felt so accomplished at the end of our installation weeks, we all knew that the job of an art handler is just one inside a proper gallery operation. To do it right takes a lot of time and hard work – with maybe even a few pairs of tired hands.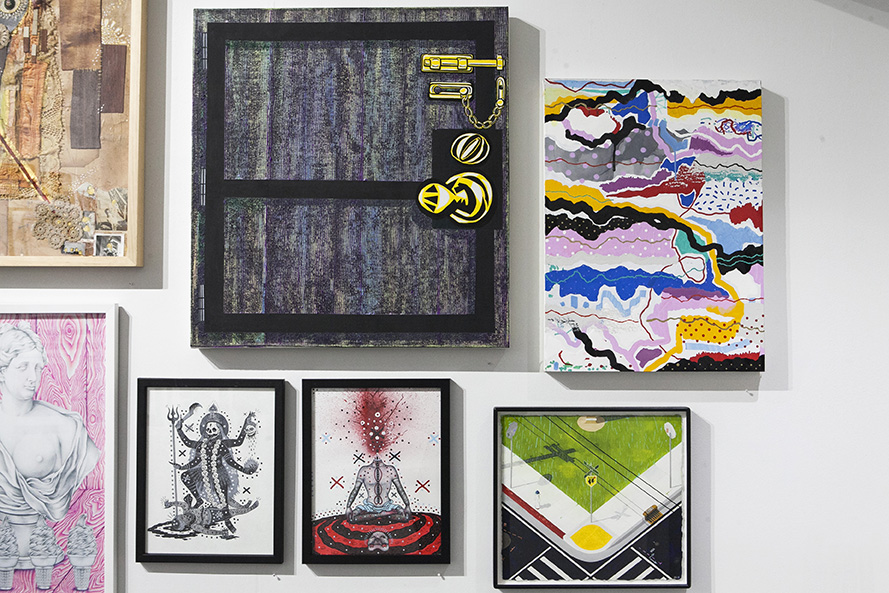 (Left to Right) Mario Ayala, Brian Haefling, TLtv, Andrew Luck.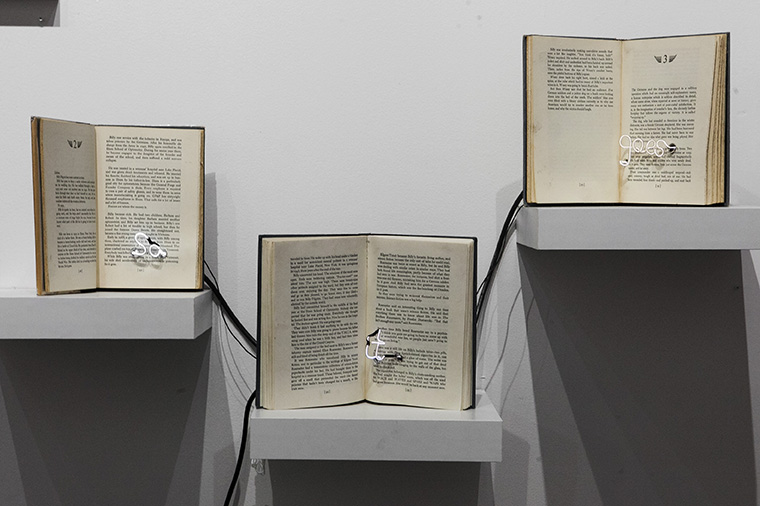 Meryl Pataky.
About a year ago, Calvin told me he was thinking about starting a gallery space in Downtown Oakland. The idea would be to partner up with two other artists who happen to be brothers, Ian and Jared Jethmal. In true Calvin fashion, he passionately and confidently tried to persuade me that they could pool their efforts and experience together into creating an amazing environment that even they, as artists, would be excited to show in. As great as it sounded, I couldn't help but think, "These dudes are fucking insane."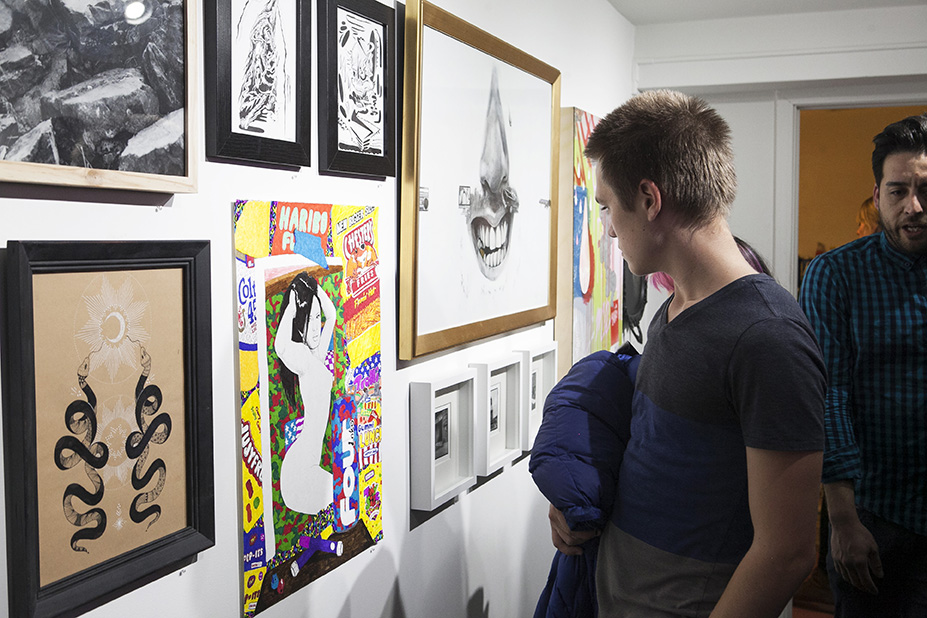 After hearing the official news of "Good Mother," I saw Calvin, Ian and Jared curate a killer line up, renovate a storefront top to bottom, hang over 50 works and meticulously and caringly apply their own window vinyl's. Everything was late night, all night. They did what they set out to – they created an amazing place for artists of all levels to show case their work. They gave back the love they feel for their community.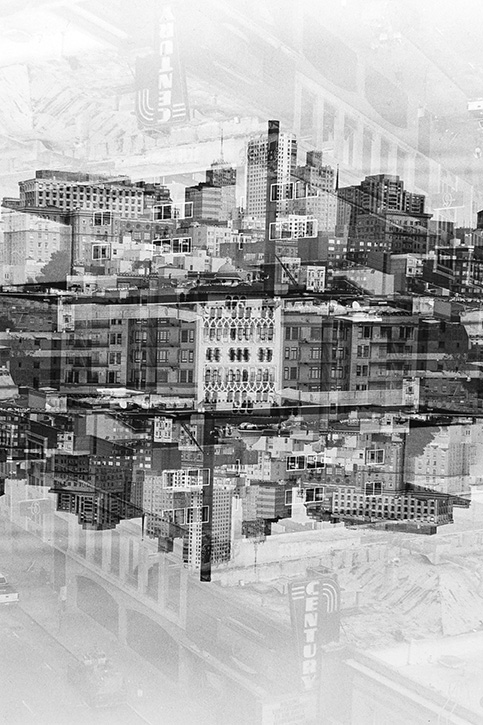 Carson Lancastor.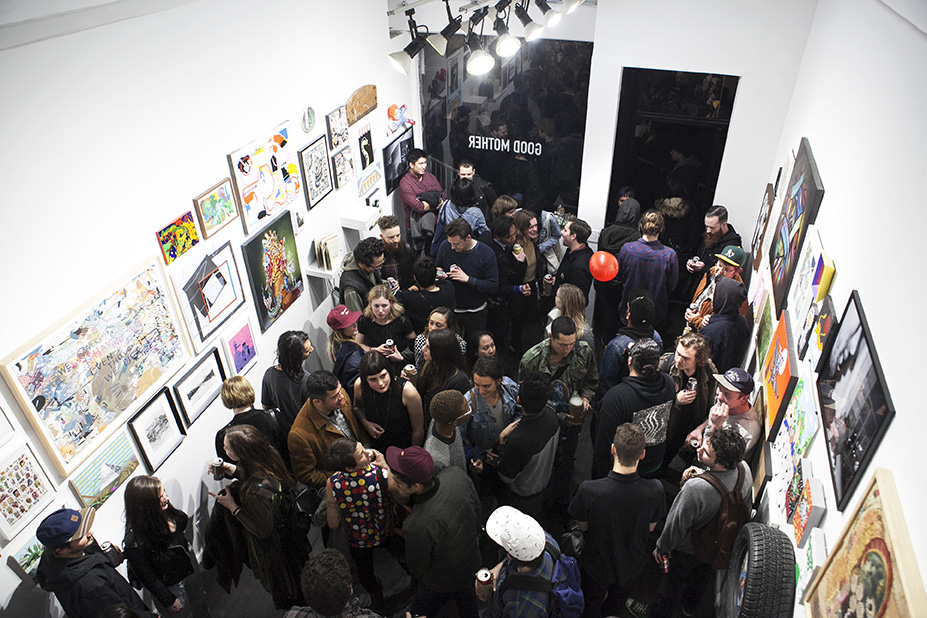 It's wonderful and refreshing for me to see three guys in their early to mid 20's be so dedicated and driven. They're the perfect example of the DIY movement. Instead of just doing the curating thing at other spaces, these guys are claiming their plot of Downtown Oakland. They are the next generation of art dealers. They'll keep it new and fresh. In business you have to take risks. In the art world, those risks are with unknown artists. It will be refreshing to see who they introduce us to from show to show.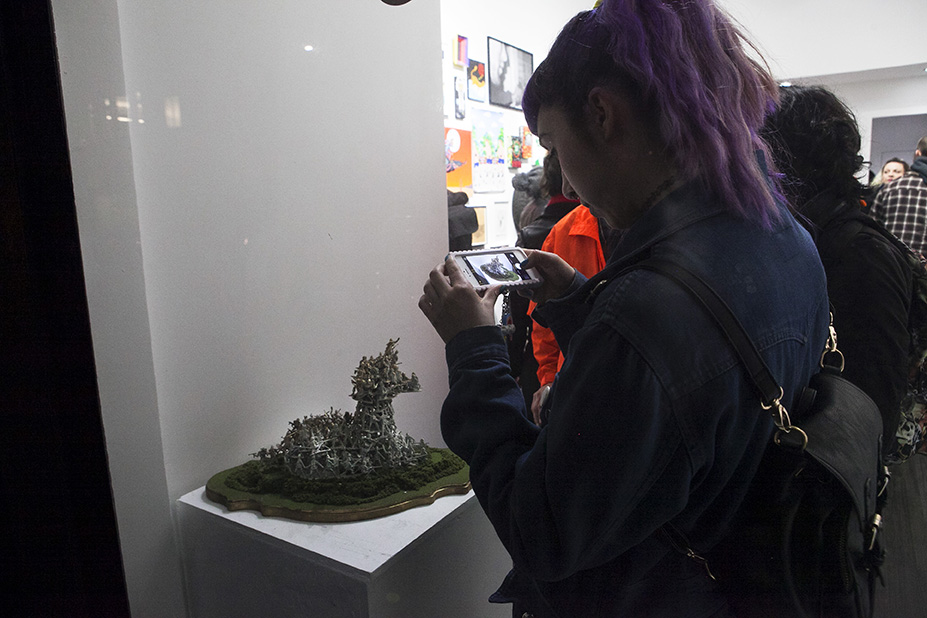 Good Mother's first show, "Tired Hands," opened on January 30th. They chose 50+ artists from all over. It was brand new emerging artists amongst work you love and recognize. Their new neighbors either love them or hate them at this point because it was packed all night, the block busy and congested. You know it's a good time when the cops come, right? It was definitely an uplifting night for all of those involved in the Bay Area art community. To Calvin, Ian and Jared I salute you and cant wait to see what comes next.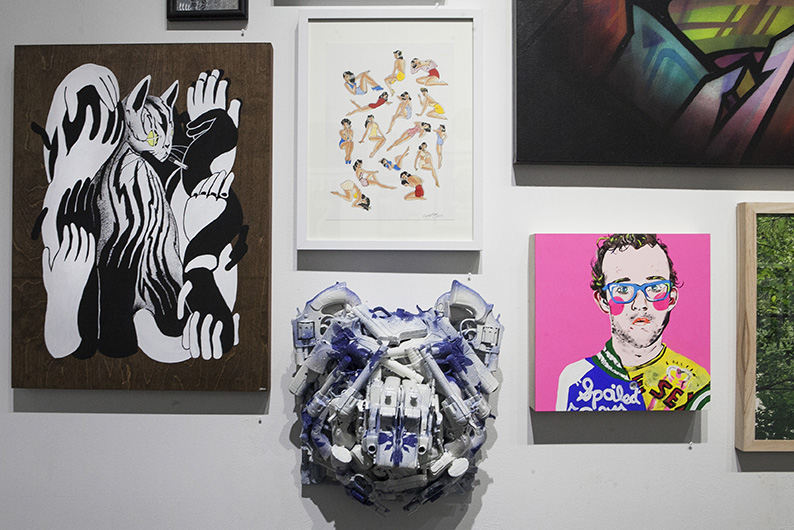 (Left to Right) Cannon Dill, Emily Kay, Michelle Guintu and Melanie Alves.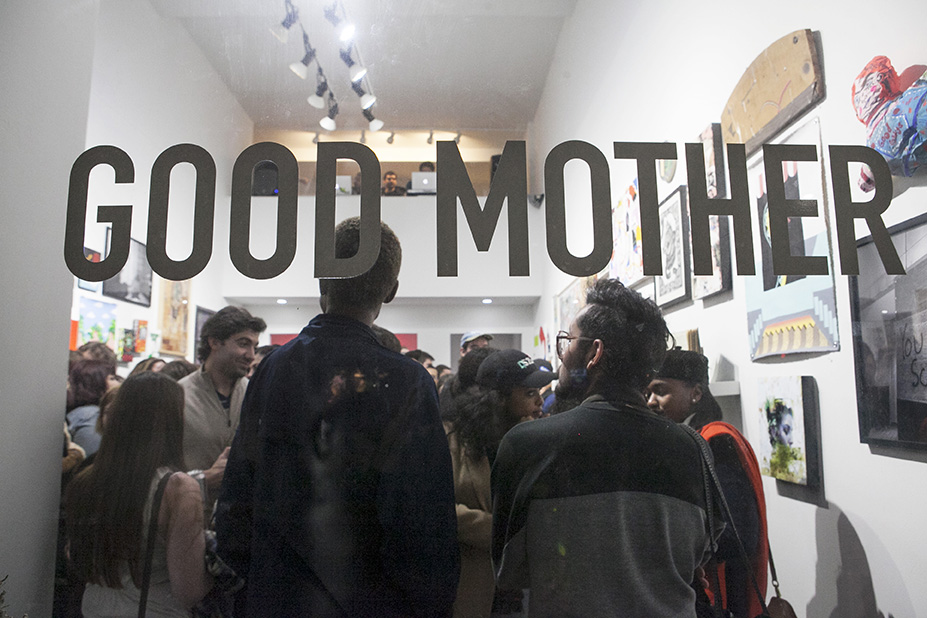 Artists include: John F Malta, Alicia McCarthy, Lauren Napolitano, Adam Ziskie, Apex, Jason Jagel, Chad Hasegawa, Mario Ayala, Chris Blackstock, Chris Burch, John Wentz, Michelle Guintu, Cahill Wessel, Jason T Perry, Ryan Whelan, Pablo DePinho, Olivia Noelle, Paul Urich, Justin Hager, Charlotte Drury, TLTV, Adam McKenzie, Aaron Kai, Melanie Alves, Luke Pelletier, Rye Purvis, Michelle Fleck, Tristan Arcelona, Michael Matheson, Jesse Brown, Josh Freydkis, Martin Machado, Kelly Rule, Bohdan Burenko, Jonathan Chao, Barret Moore, Jess Buckley, Josh Olley, Nikki Greene, Carson Lancaster, Cannon Dill, Andrew Luck, Dan Isaac Bortz, Brian Haefling, Meryl Pataky, Ivan Grianti, Ryan Beavers, Brett Flanigan, Justin Carlisle-Angrand, Spencer Keeton Cunningham, Sam Sieger, Peter Adamyan, Meck Charles, and Brock Brake.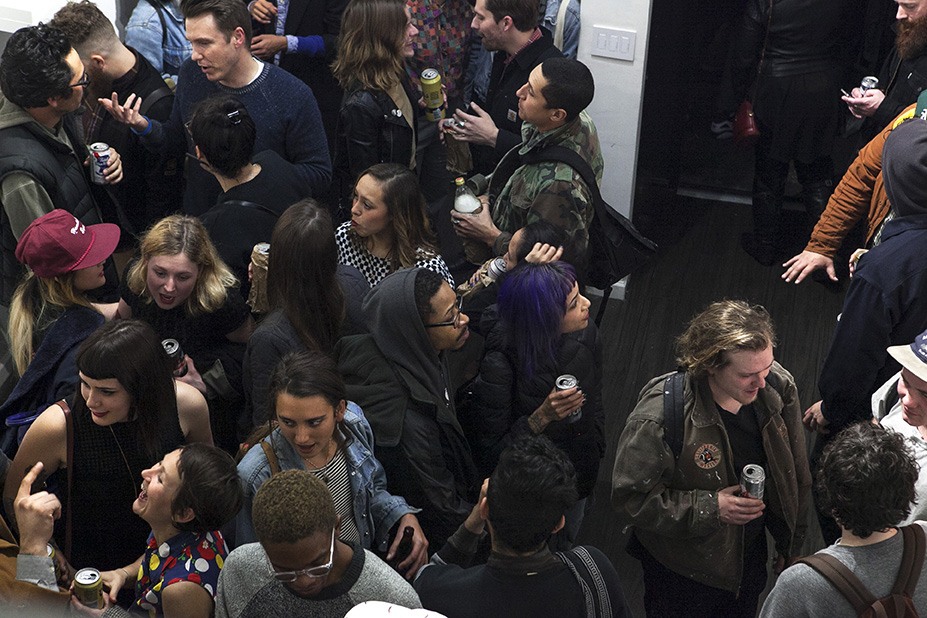 Follow Good Mother here: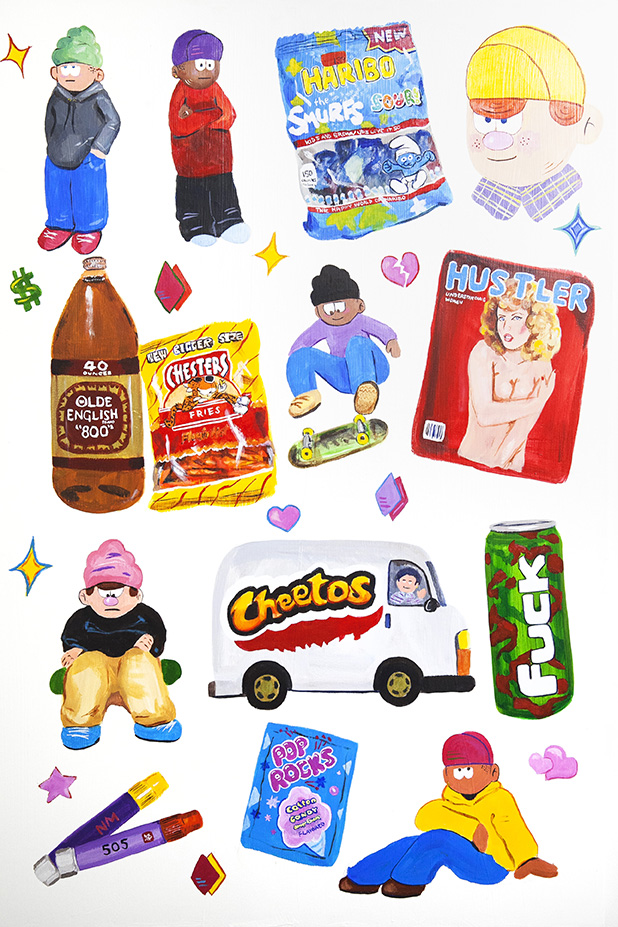 Rye Purvis.