"GIRL SCHOOL" is a new weekly column by Yasi Salek of Cultist Zine & Crying Magazine that's going to school us on all the girls we need to know about – right now.
Considering the fashion industry's near universal allergy to body fat, Obesity + Speed is an unlikely name for a successful clothing brand. But then again, its founder, Lyz Olko, is an unlikely success story. The New Jersey native founded the line in 2003 without any financial backing or formal training. Instead, Olko relied on her instincts, her taste, and years of in-depth research into all of the things she loved: music, skateboarding, film, and photography. With the addition of a lot of hard work and a little good luck, Olko soon found her clothing – an amalgam of hand-drawn graphics, perfectly distressed t-shirts, and edgy, tailored separates – on the backs of New York's coolest. Fans of O + S include Sky Ferreira, Alexis Krauss of Sleigh Bells, and The Misshapes, and Olko's designs have also lent their edge to celebs like Gwen Stefani and Jared Leto, amongst others. Six years ago, after years of occupying her place as a fixture in the downtown nightlife scene, Olko added another line to her resume: Director of Nightlife and VIP Services of the Jane Group.
I caught up with Lyz at The Smile in NYC and asked her about her trajectory, her influences, and how she balances her extremely busy life.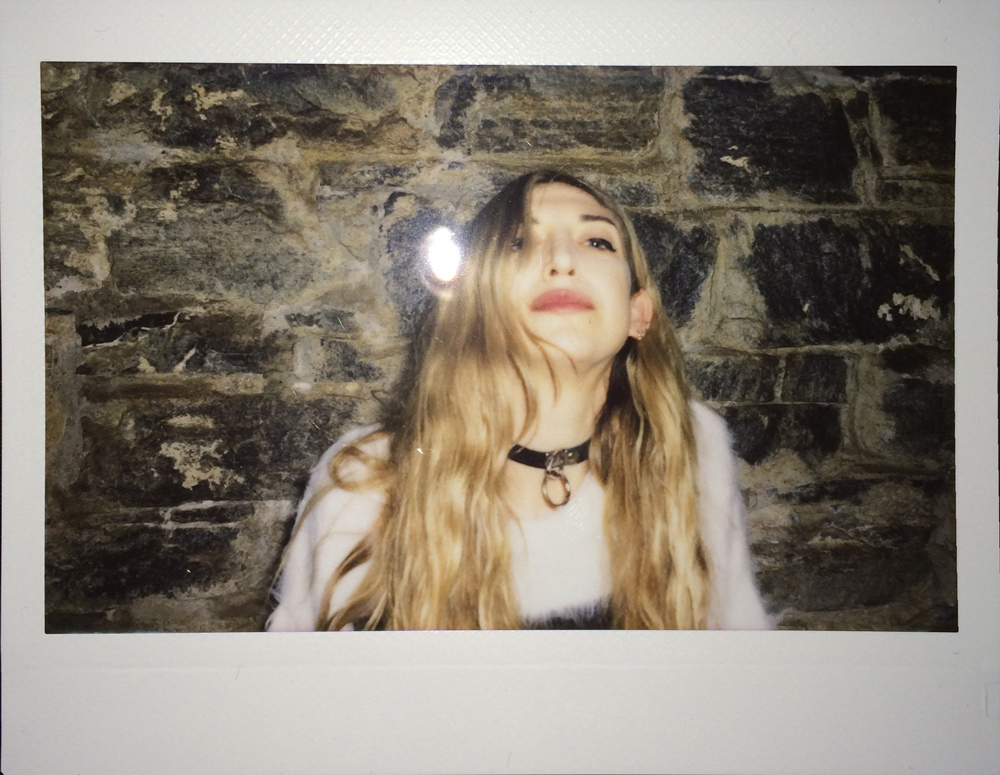 YASI SALEK: I'm sure you've been asked this 10,000 times, but what initially prompted you to start Obesity and Speed? Do you have a background in fashion?
LYZ OLKO: I do not have a formal background in fashion.  I grew up in New Jersey primarily interested in punk, skateboarding, and zine culture, and also photography and film. I moved to the city to go to SVA, where I majored in Fine Art and focused on making books, short films, and drawings. While I was in school, I began working at this clothing store called Seven New York to support myself. Seven was one of the first stores to carry brands like Susan Cianciolo, Ben Cho, AsFour, Raf Simons, BLESS, Bernhard Wilhelm, and Jess Holzworth. I'm very inspired by and still heavily influenced today by these designers; many I count as close friends. I started making clothes that were similar to what I was seeing in the shop and in magazines like The Face, Dazed, I-D, Made in the USA, Self Service, and Purple.
One day, I had been fitting a shirt I had just finished on a mannequin in the store and a stylist came in and wanted to buy it! I was nervous but called my boss and rang it up. Turned out it was for Gwen Stefani – who loved it – and somehow word got around that I had a "clothing line" and another stylist friend who worked with a Japanese showroom inquired about my line. I sewed a line of hand-sewn sweatshirts specifically for this appointment, including the O+S signature lace skull sweatshirt inspired by the Misfits skull which is still a favorite of mine today and available through special order.
Was there a moment when you really felt like "Okay, I did this. I made it"?
OLKO: I used to have a partner because I was very young when I first started the line and thought I was not capable of doing anything on my own. Three years ago, we split and the line began to expand very quickly once I had complete creative and financial control and had the freedom to see my vision through in the way I had always dreamed it. So the moment came when I realized that I AM CAPABLE AND CAN DO IT. I am now so proud of the line and myself and am extremely grateful for the friends that have worked with me and supported me along the way. The whole experience also made me so appreciative of the people around me, and that I get to do what I love.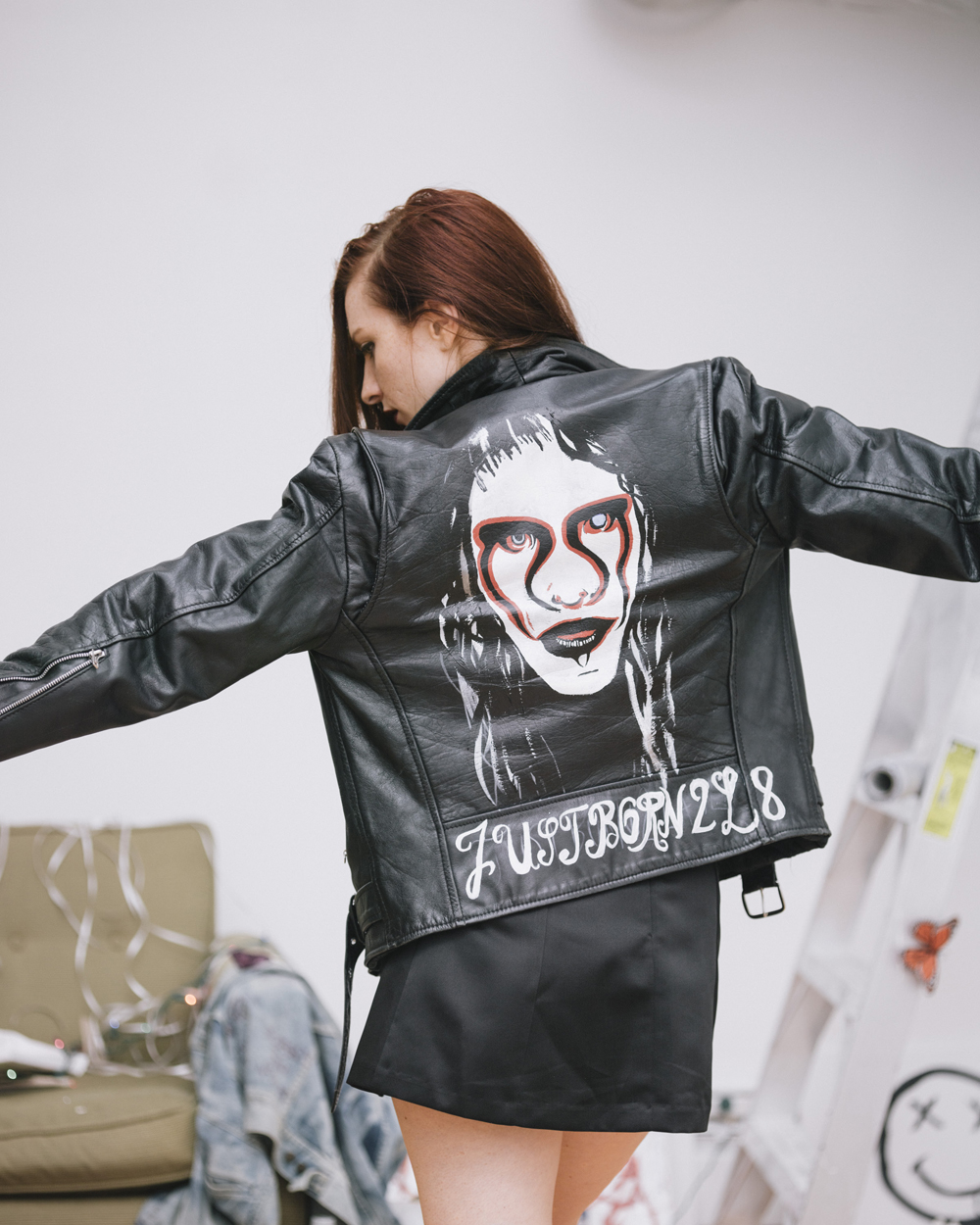 It's pretty clear that your excellent taste in music has an influence on your brand, including a deep love for the likes of Nick Cave, Nirvana, and The Misfits (as well as a host of other bands from your youth). Any unlikely influences that people might not be aware of?
OLKO: I'm heavily influenced by music and films. I have so many favorite bands that I reference when it comes to lyrics, graphics, and style. Some of my favorite bands are Swans, "Dirt," Black Flag, The Germs, Neil Young, Suicidal Tendencies, Joy Division, The Velvet Underground, Dark Throne, Nirvana, Sonic Youth, Void, and more.
When it comes to films, I love Mean Streets, Taxi Driver, Who's That Knocking at My Door, Romy and Michelle, Streetwise, Kids, Uncle Buck, Paradise Lost, [the] Manson documentary, Dogs in Space, The Exorcist, Sixteen Candles, American Hardcore, Stoked, Slaves of New York, Unzipped, the short films of Richard Kern, Sonic Youth videos, and so many more. My apartment is basically a studio and archive for books and movies. I can stay home and watch movies from my archives over and over again and sew or draw for hours.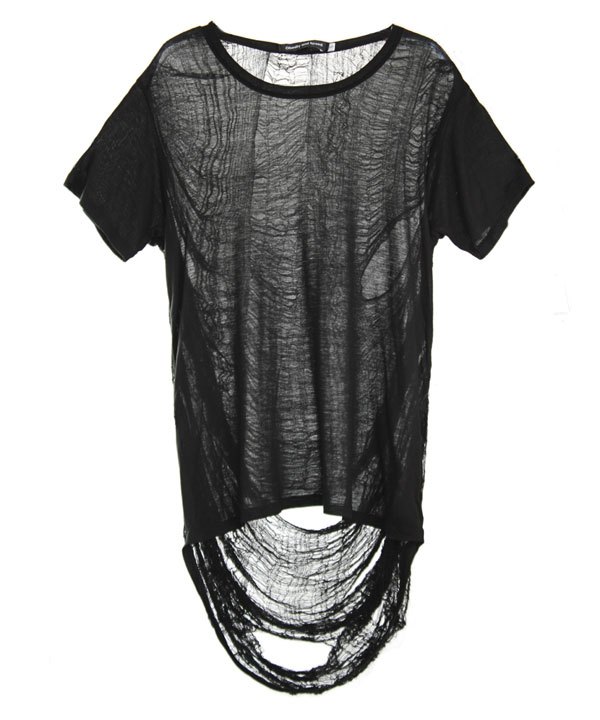 Do you have a favorite piece that you have designed over the past years?
OLKO: Yes, I really love the lace skull sweatshirt and my destroyed and shredded signature tees. I love hand mixing dye colors to perfect the color I want to create that day. I'm a fan of my graphic tees from the SS15 collection since they are all based on a drawing of Kurt Cobain in '94 that I drew when I was a teenager, and a few others of '90s music icons. I used some of my drawings from high school and drew a few new ones based on the Kurt one.
What has been the biggest challenge in maintaining an independent clothing line?
OLKO: The biggest challenge is running a clothing line independent of any backing. I wear a lot of different hats in the business, which makes me involved in every aspect, but can also be overwhelming and exhausting at times. O+S has more than quadrupled in size in the past three years, and while I am over the moon about this, it is definitely intense to go from running a line as a hobby to a large-scale operation almost overnight. I fortunately have talented and skilled friends who I was able to hire to work for me, who really have helped me with the growth of O+S. I am very lucky! Also I am thankful for the stores that have continued to support the brand since its inception.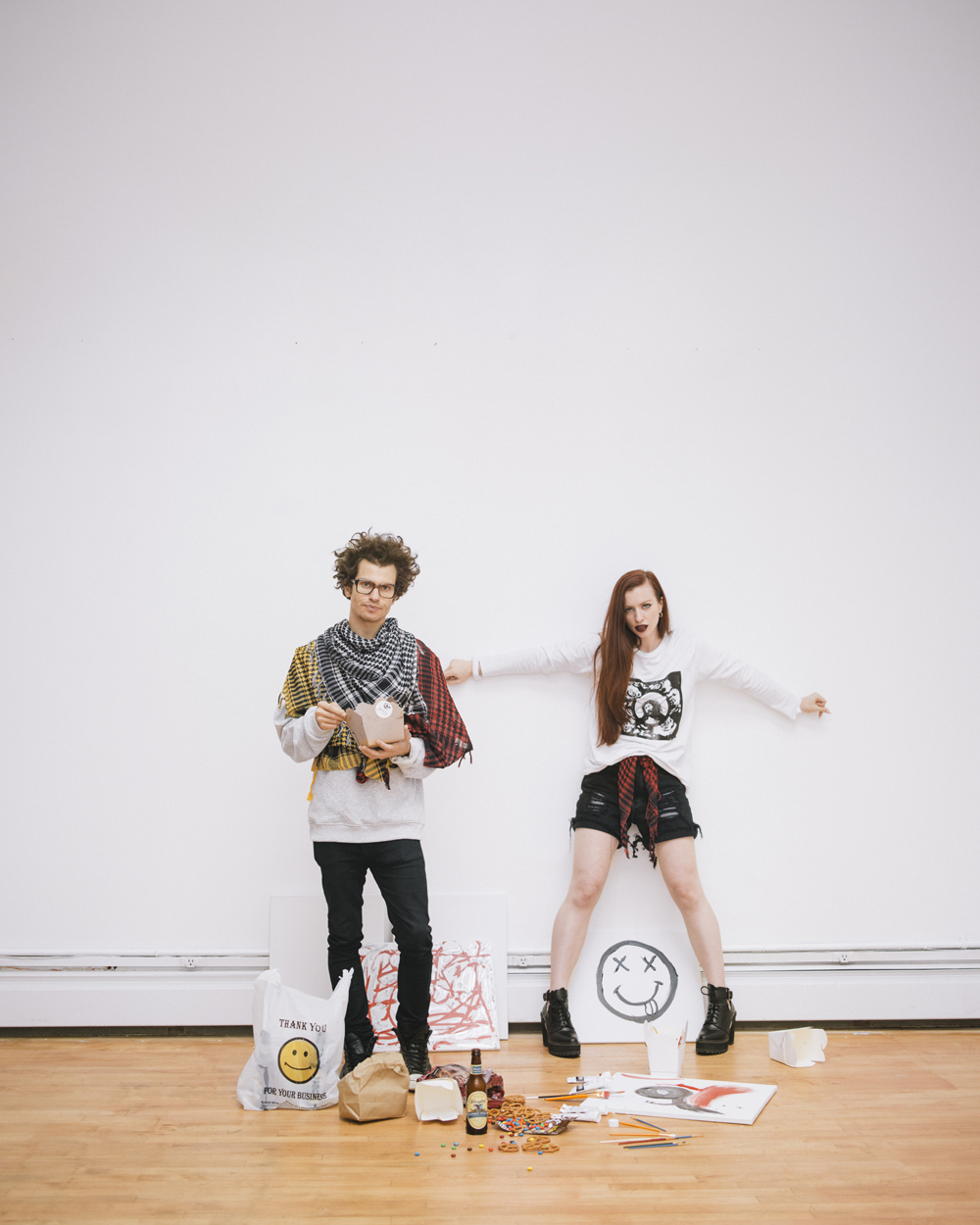 You also occupy a pretty boss position in NYC nightlife, as Director of Nightlife and VIP Services at the Jane Group. How do you balance both your careers?
OLKO: I guess the hashtag #girlboss is handy here [laughs]. I work with three guys on The Jane and The Westway, and I am the only girl on our team. It's dope because I work with my best friends who are like brothers to me.
I am very regimented although relaxed in attitude, so I am able to balance both careers, which means I am pretty much working. Or working out: see "Lyz's Bootcamp," running marathons for Team EMC (Every Mother Counts, Christy Turlington's charity for maternal health), or boxing at Mendez Gym 24-7. I sleep about four hours a night. But because I work so hard and within scenes that are not necessarily known for being health-conscious, it forces me to be more conscientious about eating right and living a healthy, clean vegan lifestyle. I like to cook a lot for myself and friends... come over sometime for dinner!
What's on the horizon for you, both with Obesity + Speed and other career endeavors?
OLKO: I am working on a new line under my name Lyz Olko which I'm very excited about! I am also spearheading a running program for professionals in the creative fields and I am working on a few new collaborations on the horizon.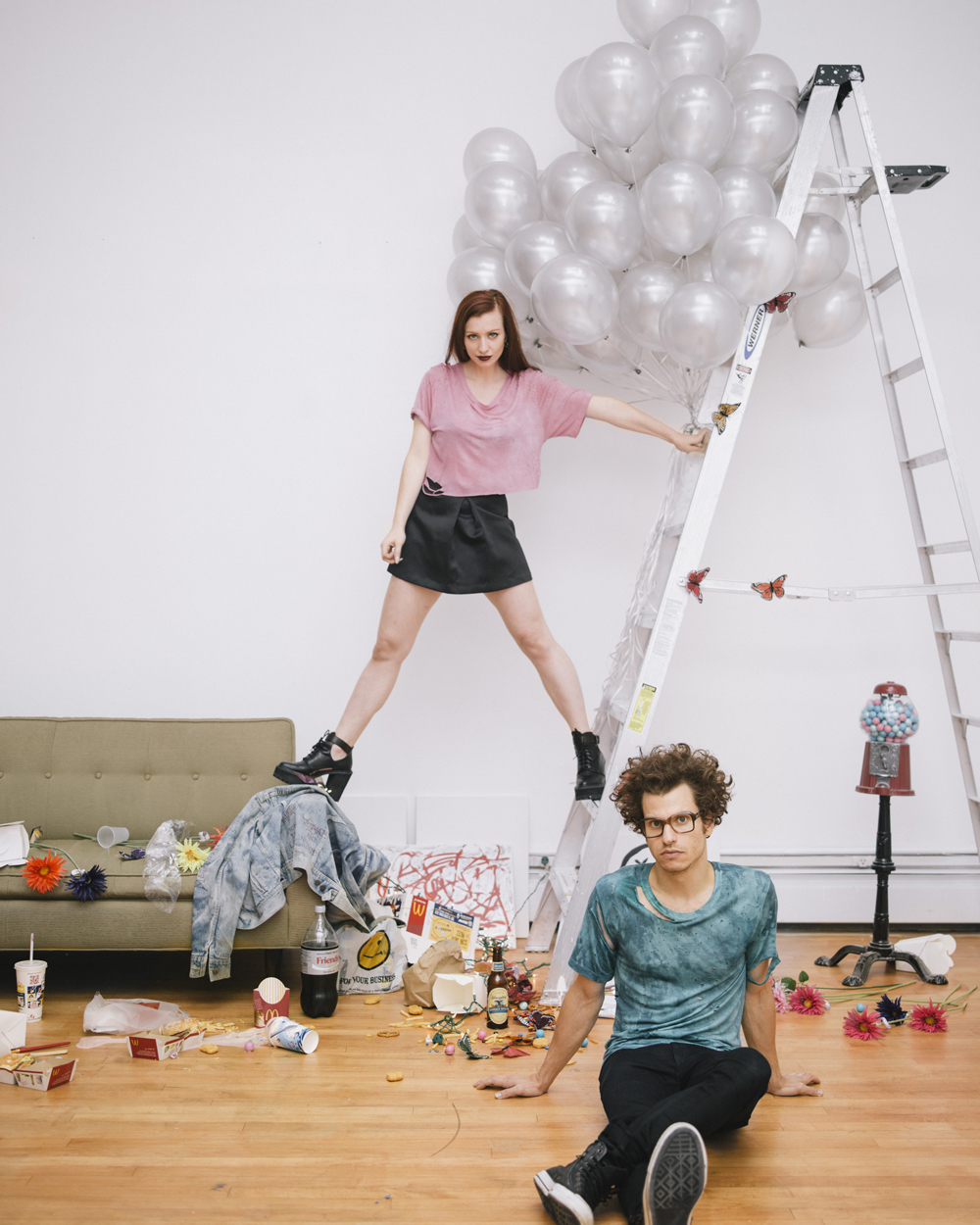 And finally, what's the last thing you listened to and what was the context?
OLKO: I've been listening to Drakes' mixtape a bit and the song "Legend" while I've been working on new clothing for O+S.
::
You can find Lyz on Instagram.