There are many things about Adri Law that inspire envy (in those weak enough to experience such a silly emotion – certainly not me). Primarily her bangs, which are always sleek and perfectly manicured (mine are often frizzy and Muppetish at best, but hey, people love frizz. And Muppets!). But even more so than her impossibly perfect fringe (and her unnerving ability to pull off short-shorts and crop tops with grace and ease, not that I care or noticed really), it is her talent that makes Adri worth her fair share of (good-natured) jealousy. The Los Angeles native has been shooting photos since she was a teen, and started landing big photography jobs before she even finished getting her degree from Art Center. Her clean style and her eye for unlikely subjects have helped cement her aesthetic: a bit moody and full of subtle eccentricity, both in the subjects and in the overall feel of her images. It's also this honed vision that has secured her work with everyone from Vans to Complex Magazine to Urban Outfitters to Sony Music, amongst others.
I talked to Adri about how she became a photographer, her dream subjects, and what advice she'd pass on to burgeoning shutter bugs.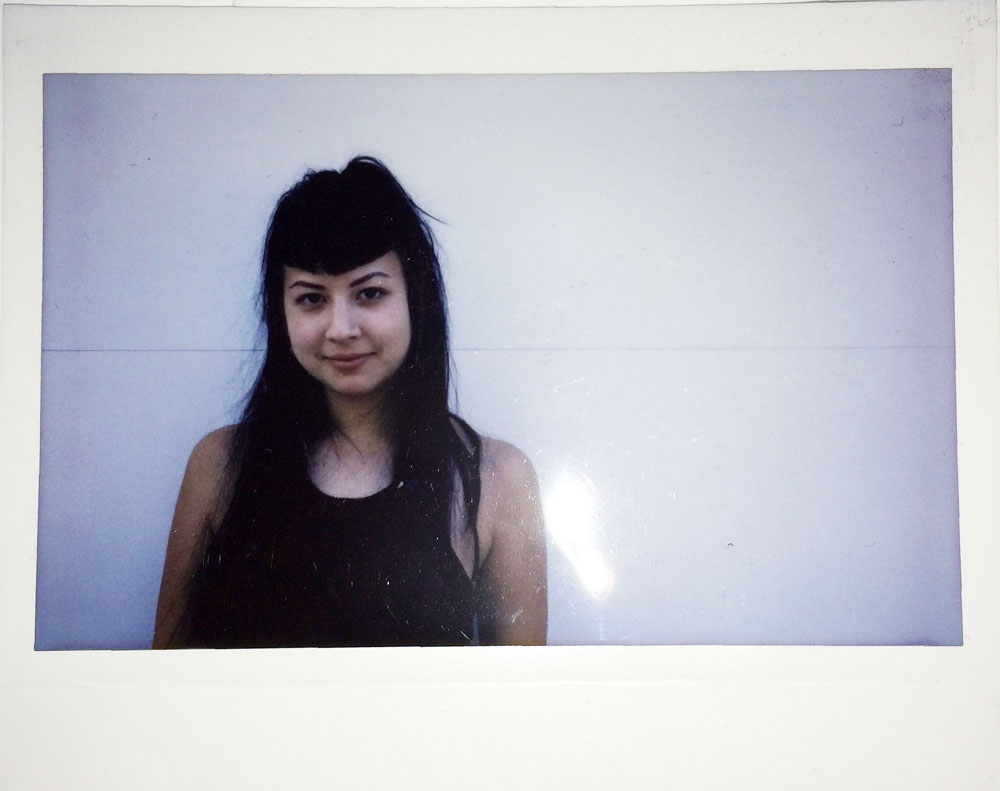 YASI SALEK: How did you first get into photography?
ADRI LAW: When I was about 15, I was going to a lot of punk and hardcore shows always with a camera in hand… That's pretty much how it all began.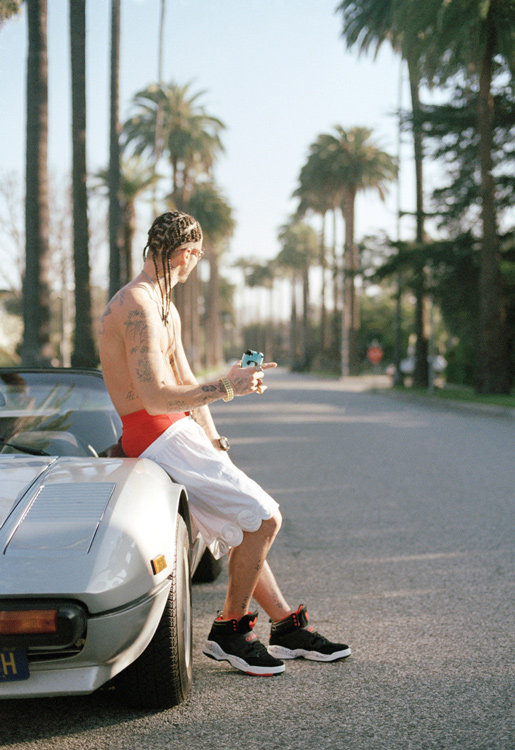 Riff Raff, captured by Adri Law.
What was the first camera you loved? Why?
The first camera to make me feel some type of way was my Nikon FM 2 with a 50mm 1.4. It's a very simple 35mm fully manual SLR camera that was my dad's back in the day and it is forever one of my favorites. A quality camera that I have created so many great images with.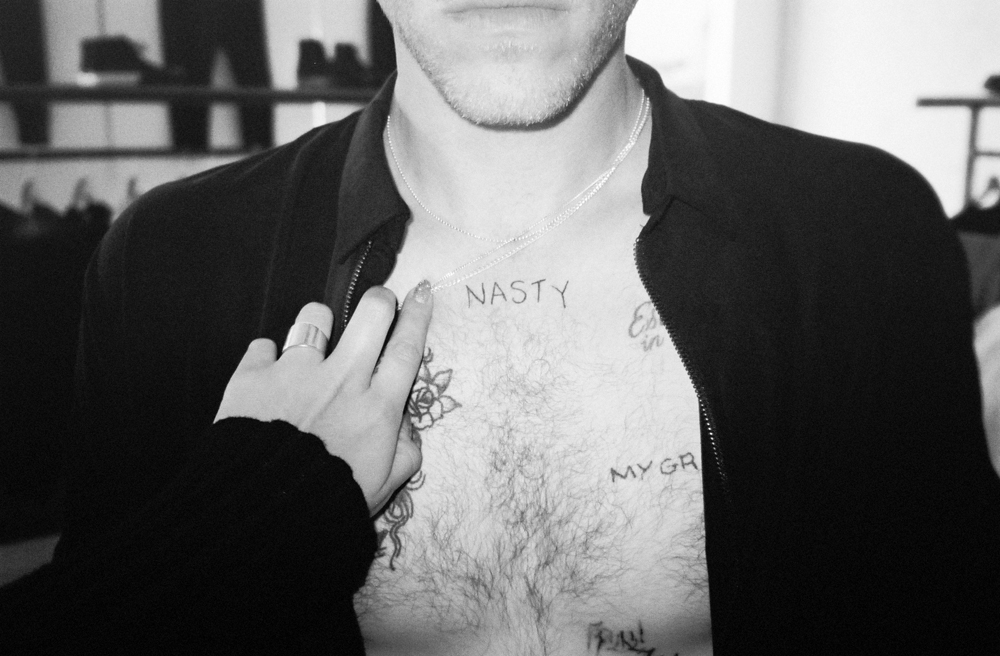 Do you remember the moment that your photography went from being a hobby to being your profession?
I currently hold a BFA from Art Center College of Design, so I guess when I decided to go down that path, was when I decided this would seriously be my life. I also started getting photo jobs more than a year before I graduated, so in my head that really solidified what I was doing.
Do you have a favorite subject or type of subject to shoot?
Men/menswear. Also my dog, he's a natural.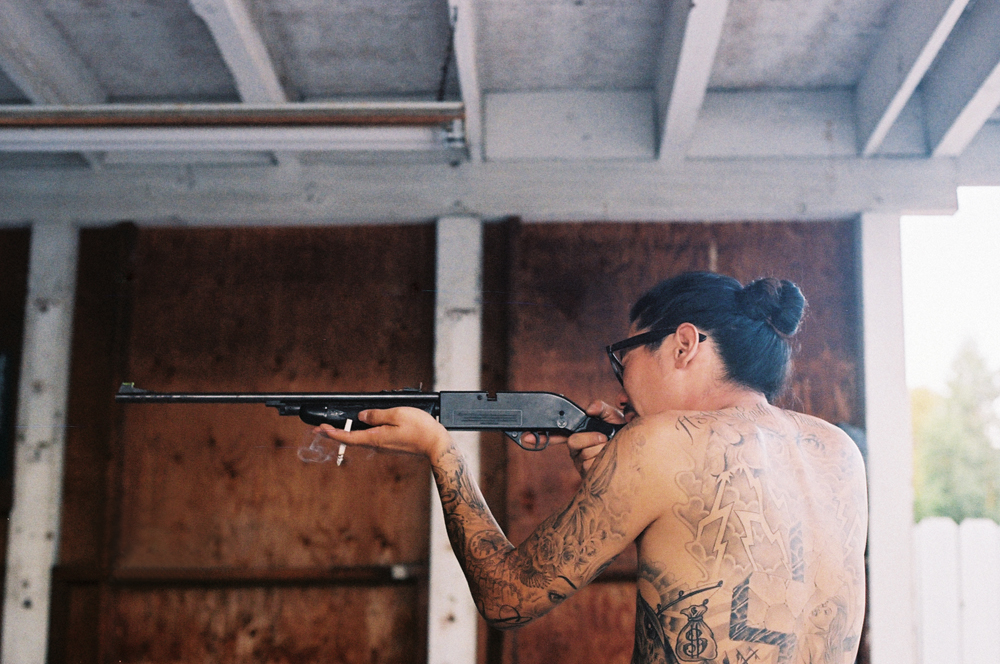 What photographers do you admire?
Glen Friedman, Edward Colver, Paul Jasmin, Danny Lyon, Kevin Cummins.
If you could shoot one dream subject, with no time or space limitations, who or what would you shoot?
A dream project of mine would have to be the opportunity to document the lives of male inmates in maximum security prisons. Seriously amazing subjects with such character, personalities, and insane stories.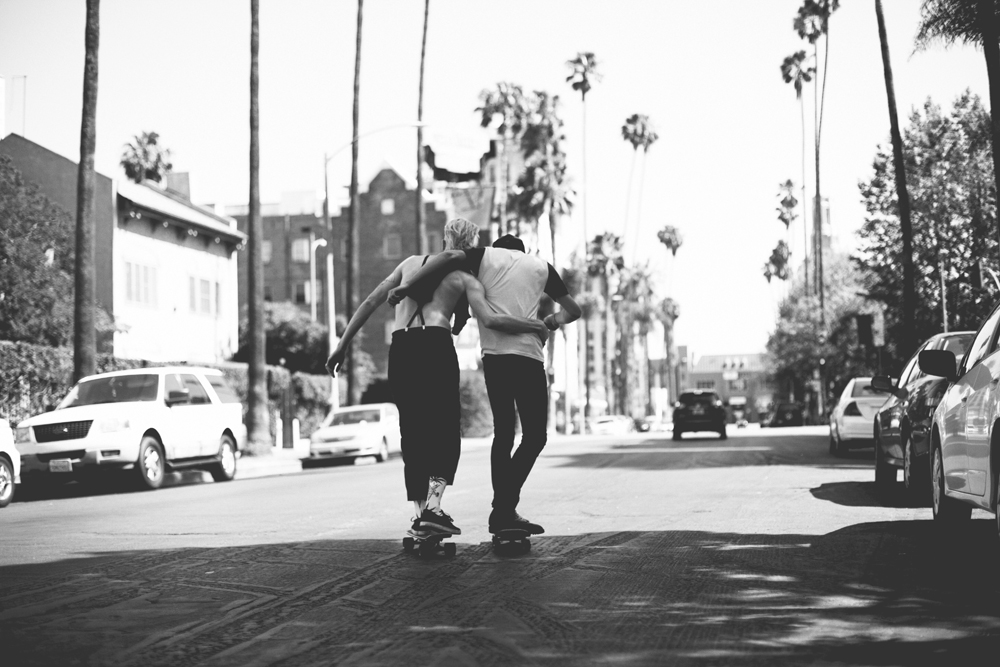 What advice would you give to a young photographer just starting out?
Keep shooting, do what you love, and use the hell out of social media, seriously.
Where do you see your career in photography taking you?
This year has honestly started off on a great note, in many many ways, especially with work, and I'm so grateful. I really hope that I can continue to work with great new brands and meet fun people. Also wouldn't mind traveling a bit more!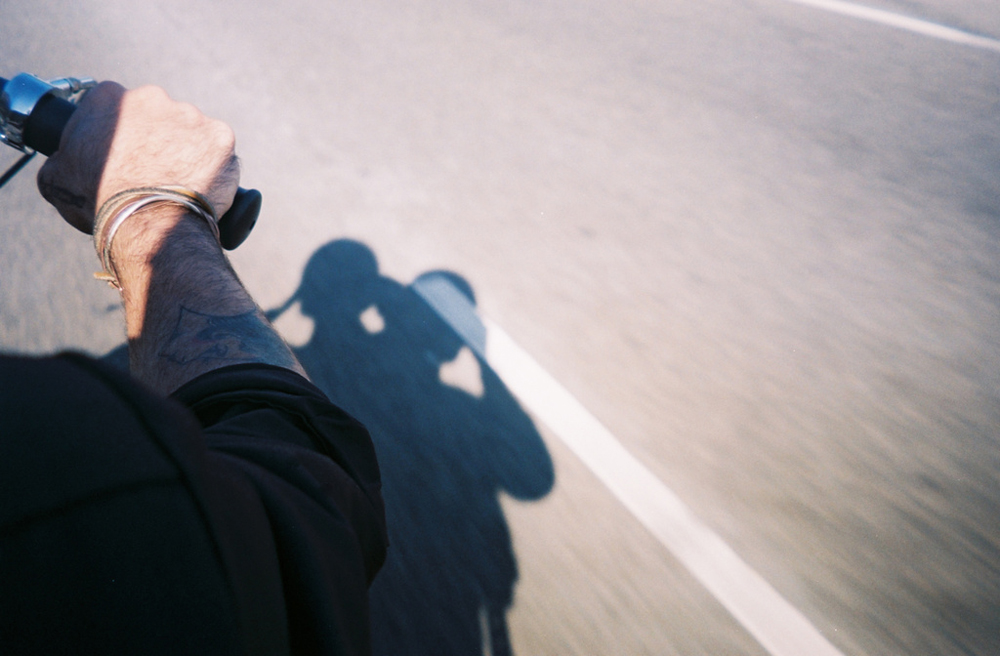 Where can we see more of your work?
Adrilaw.com for my photos
Instagram.com/Adri_Law for updates, my dog, my selfies, and just everyday life.