"GIRL SCHOOL" is a column by Yasi Salek of Cultist Zine & Crying Magazine that's here to school us on all the women we need to know about – right now.
If I were to die and come back as a piece of jewelry, first of all that would be really weird, but secondly I would want to come back as one of  Gia Bahm's uniquely beautiful creations. The designer of the Los Angeles-based Unearthen line has a gift for creating classic pieces that still feel of the moment; her pieces are true modern-day heirlooms, gorgeous items that can be worn constantly and effortlessly by any age of woman. Bahm's design sensibility is centered around the idea of wearable vessels for powerful and useful crystals, a way to incorporate your spiritual needs into your sartorial ones. This marriage of fashion, function, and feelings has found fans in the likes of Rihanna, Frances Bean Cobain, Bella Thorne, and Georgia May Jagger, amongst others. As for me, I'd like to return as an amethyst choker, because I'd be way calmer (amethysts soothe anxiety) but still know how to have a good time (chokers, of course, being the universal indicator of fun). I sat down with Bahm at her lovely downtown LA studio and asked her about her path, her inspirations, and what's up next for Unearthen: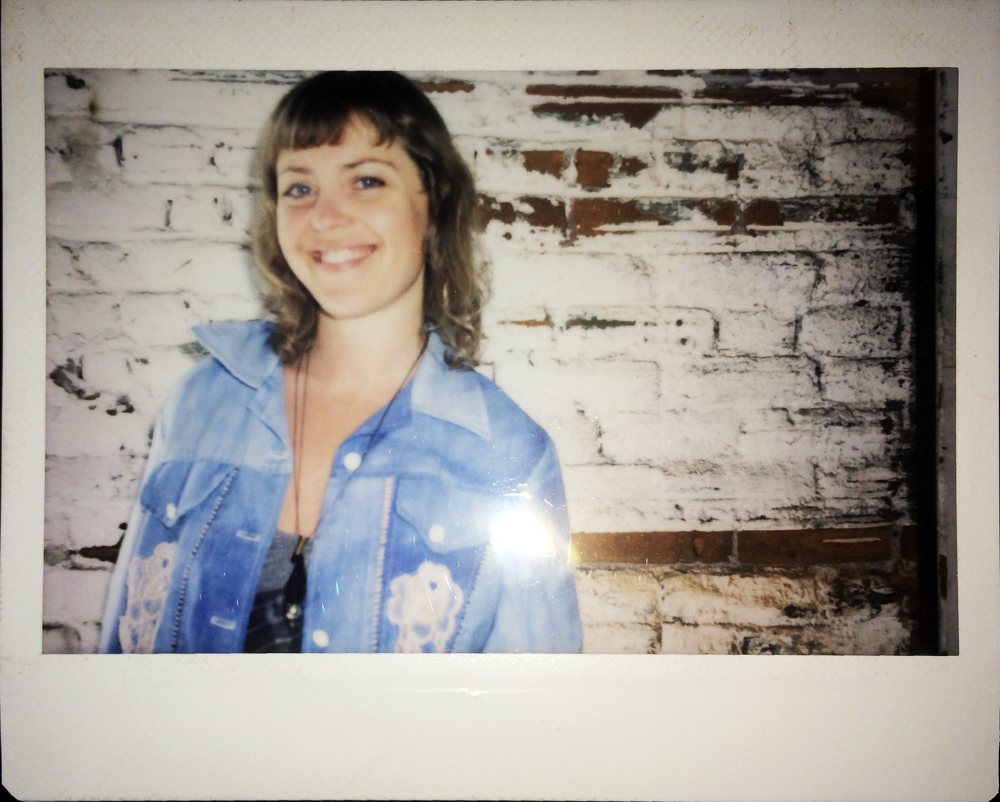 YASI SALEK: How did you get into jewelry design? 
GIA BAHM: I got into crystals, really. That was how I started. Then I thought of the idea of the bullet paired with the crystal, and the rest is history. When the crystal bullet became so popular so quickly, and I knew I needed to expand the line. I learned as I went, working with a production house to make the Pyramid watches, and the lost wax process to expand into other styles. Now I've designed over 200 styles which blows my mind!
Where do you find your inspiration? 
I would say I find it most in music. I do use references from nature and it never ceases to amaze me. A lot of times base pieces off the stones I'm attracted to and build the piece around it, but it's much more abstract as a process for me than sticking to a theme.
How do you source your materials? 
I source them with stone people we already work with, or by going to gem and mineral shows.
If you weren't a jewelry designer, what kind of work would you be doing? 
I would be working in flowers and plants or perfumes. To be an herbalist would be amazing!
What kind of girl do you design for? 
I design for girls like me. Women who collect very special unique things, pieces that feel well made and thoughtful old or new. The kind of woman who has really great style at any phase of her life by being fascinated with life and all of the beautiful possibilities that come with it.
What are your favorite crystals to work with currently and why? 
I love these little geodes that are in the AW15 collection, also anything Opal. Opals are such perfect heirlooms and to me are an amazing balance of old world and future, a theme I use quite often in my designs.
What is your personal favorite piece of jewelry that you own?
A ring that I made last season called the Lune Ring with these little clear quartz spheres spread out under a bigger quartz center sphere. Also (not my design) a ring my boyfriend gave me that I think he paid like $3 for which the rhinestones are glued in and the plating is bubbled up, but it is the most treasured to me and is a really cool design.
Do you have a dream Unearthen woman? Someone that you would most love to see your designs worn by? 
So many! Here's a ton but there are more, and in no particular order: Paloma Picasso, FKA Twigs, Anjelica Houston, Tina Chow, Norma Kamali, Charlotte Rampling, Sarah Linh-Tran, Fiona Apple, Kate Bush, Patti Smith, Gilda Radner, Bianca Jagger, Mary Kate and Ashley Olsen, Carly Simon, Susan Sontag, Grace Coddington, Linda McCartney, and Meryl Streep.
::
You can buy Unearthen via their online store.