Arguably the most commercial and American part of Tokyo, Harajuku/Shibuya is still pretty much my favorite part of the city. Shibuya has a bit more of a Japanese vibe and is pretty crowded and busy. Harajuku on the other hand has more of a futuristic Beverly Hills vibe. Between the two, you'll find just about every style store, brand, restaurant you could imagine. In my head the two areas are pretty interchangeable since depending on where you are coming from or going you'll end up using either Harajuku Station or Shibuya Station (which connects to everywhere).
In Harajuku, the main streets are generally higher end or more mass market but if you take a trip down Cat Street, you'll find the heart of street wear in Tokyo. Cat Street is actually more of a collection of alleys and small streets. The whole area is basically a more interesting version of Fairfax and Melrose in LA, everything from the staple Supremes and Undefeateds to Japanese-specific brands you may have never heard of.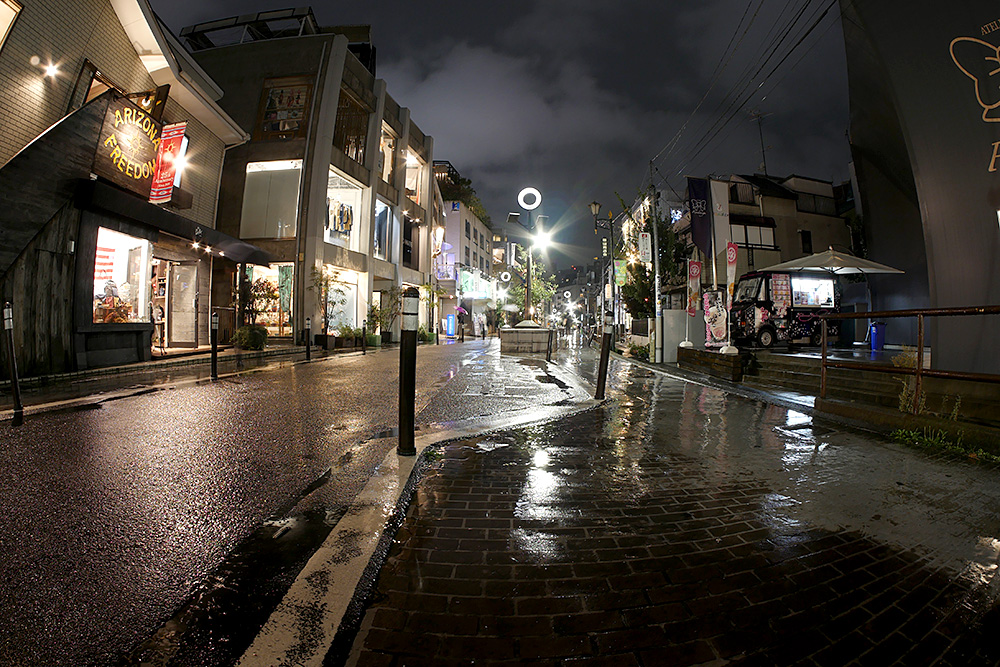 Decade is one of my favorite shops in Japan. Maybe I'm biased because my friend Hiroshi owns the place, but to me, it's the ideal modern Japanese experience. While the décor feels like the inside of a traditional Japanese home, the product and style is a solid mix of everything I'm into from skate, bmx, streetwear, American, and Japanese.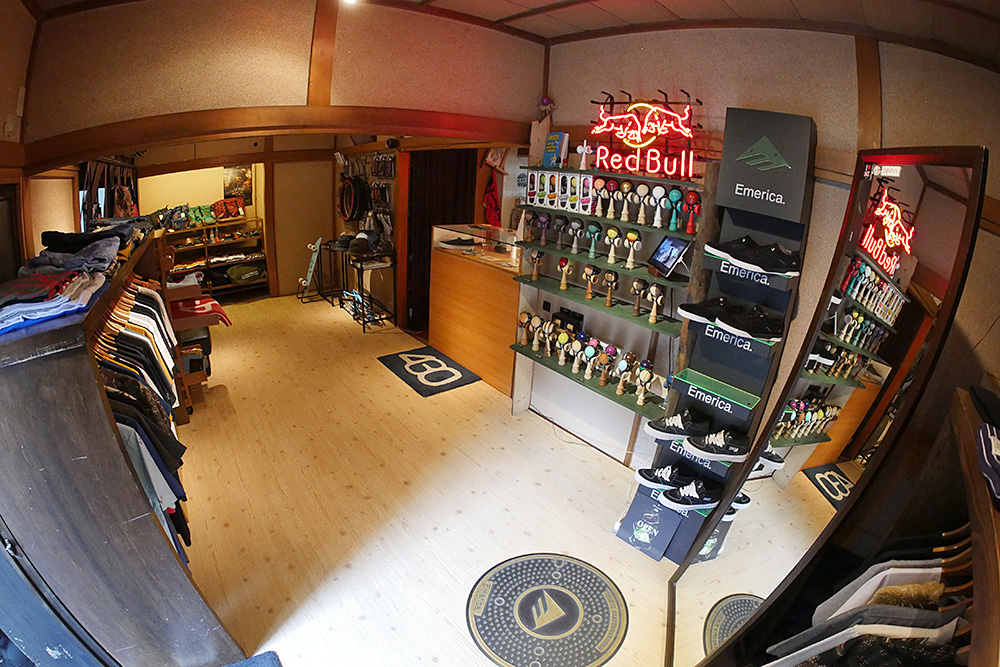 Decade actually has four locations across Japan, each of which has its own unique vibe, product, and collab projects.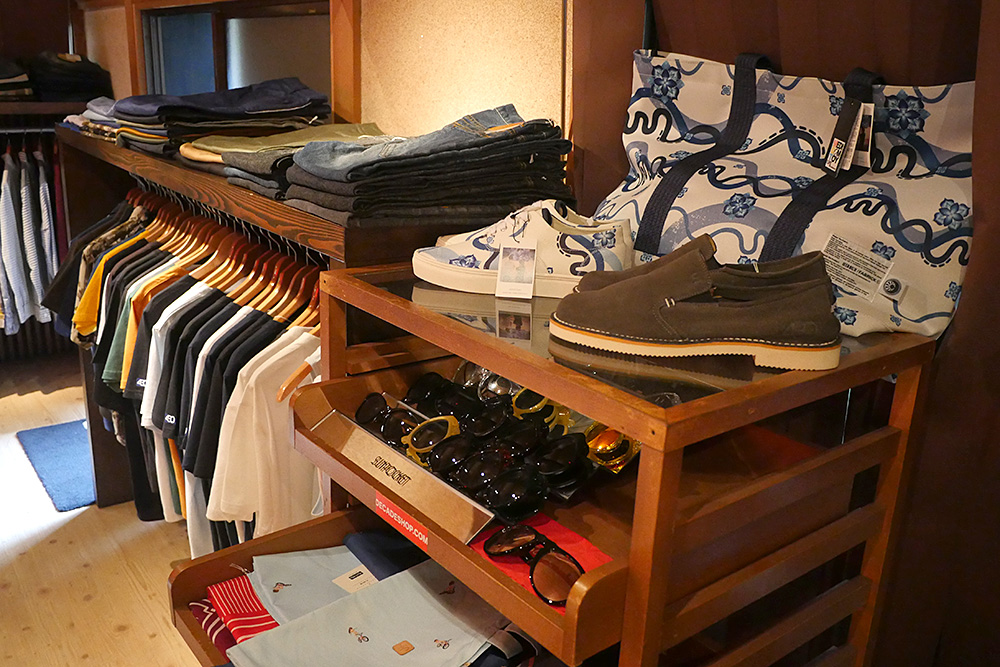 While carrying different items and brands, the majority of the store is dedicated to the 430 brand. While enjoying American culture, the Japanese seem to favor craftsmanship and design over bargains. 430 represents this sentiment extremely well, with streetwear-style clothes but created in small batches and with such attention to detail, $150 for a button up shirt seems like deal.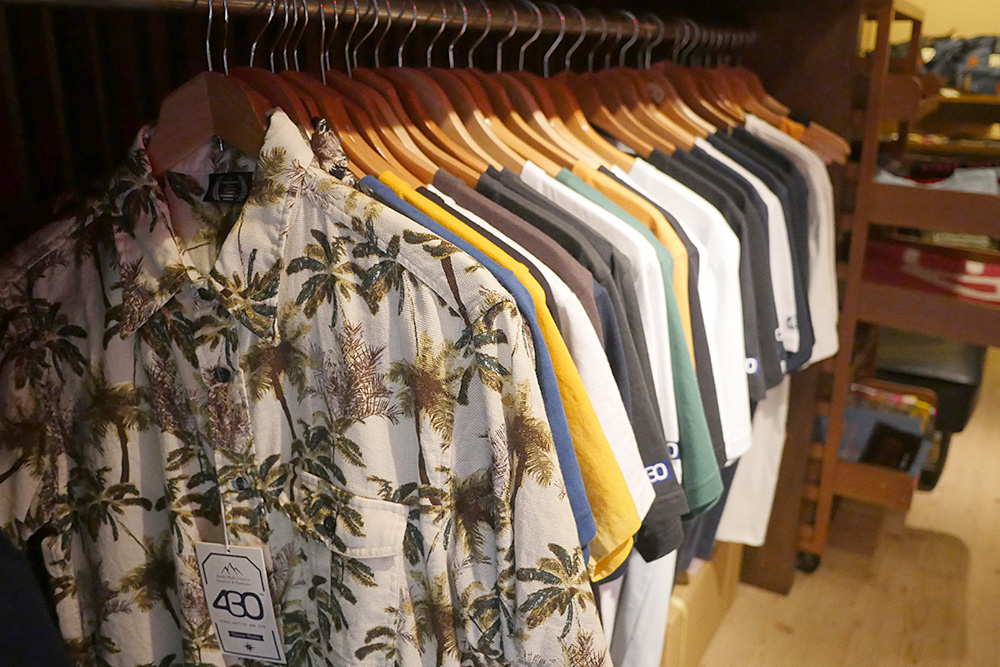 About a block away from Decade is the FTC Tokyo Flagship shop. For some reason I've always appreciated FTC, but was never a big enough fan to buy anything. But after checking out the shop in Tokyo, I'm officially a fan.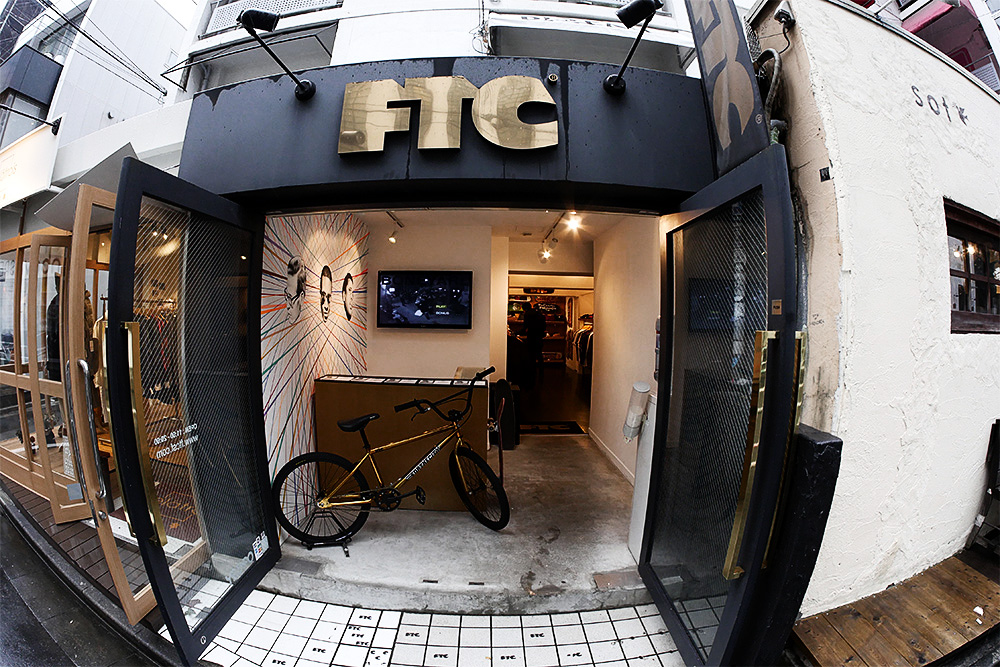 The store has everything you need but is mostly geared towards the apparel end – and if you're lucky, the beautiful Mei might be working.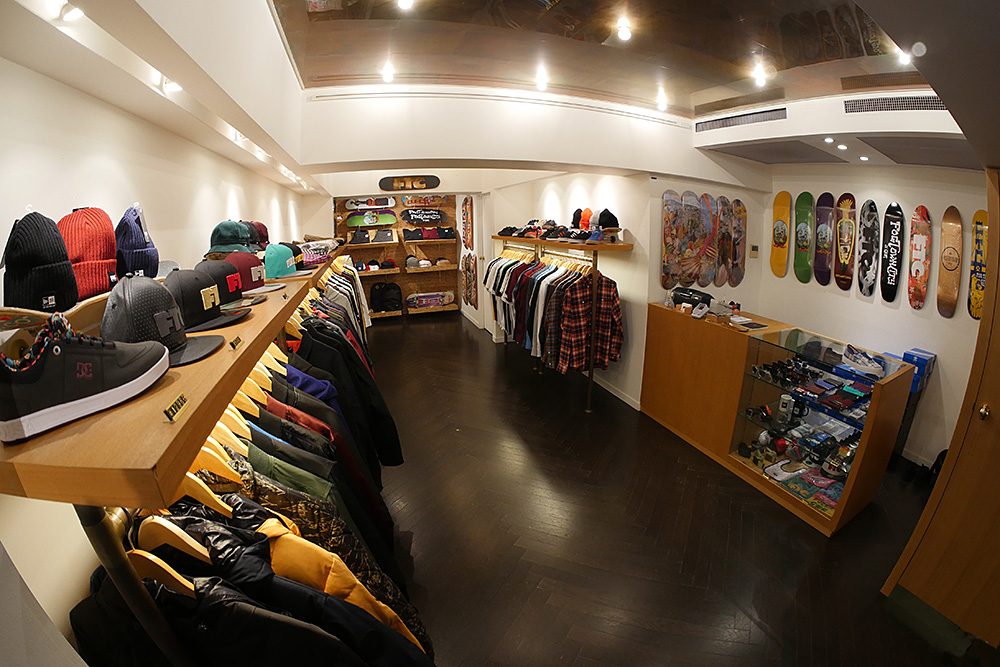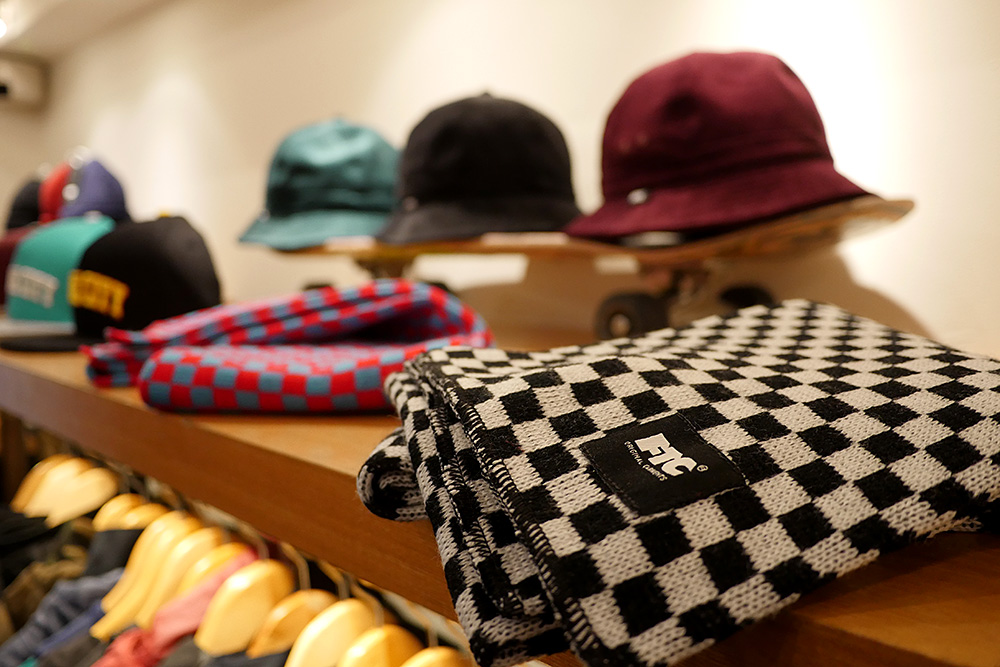 It sounds kind of lame to go to Japan and eat a cheeseburger, but The Great Burger is oddly unique and pretty damn good. On a nice day during lunch, you'll see a long line of locals forming outside.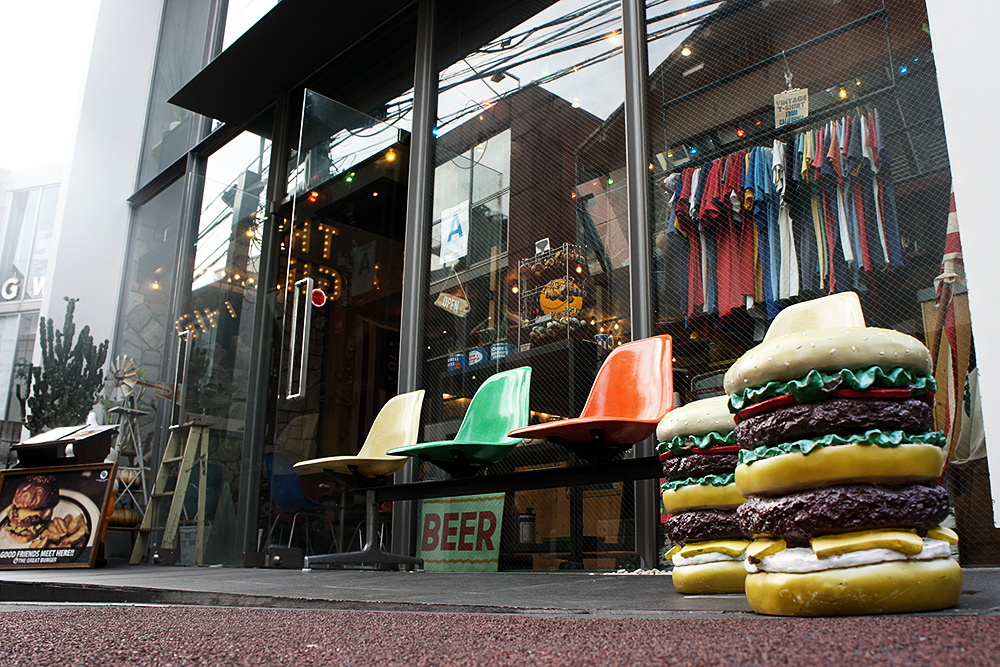 As it was explained, "This is American style, Japanese taste." For myself I rarely eat burgers or really much beef at all in the US, but the beef in Japan's seems much better. This was no exception, almost like a Teriyaki burger but spicier.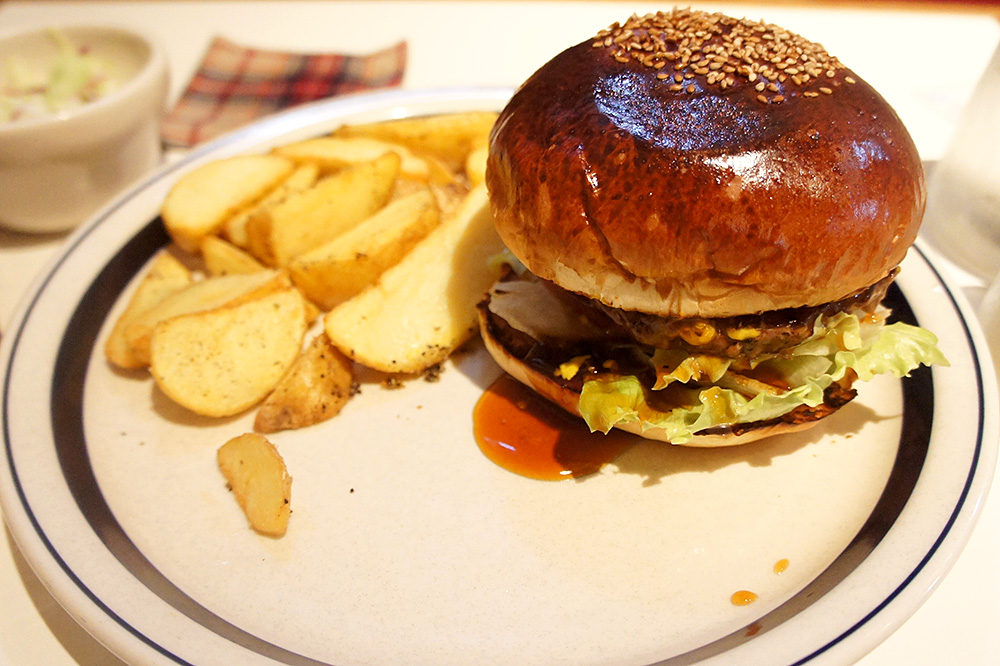 Our server was wearing a presumably knock-off-extra-long-yet-not-wide Independent Truck as a dress/skirt. The outfit seemed to work perfectly in all this Americana. I always love to see how the Japanese perceive and imitate American styles, in a lot of ways they do it better because they take the most interesting aspects and drop all the mundane. The Great Burger would be equally out of place, yet totally perfect if it was in LA or NYC.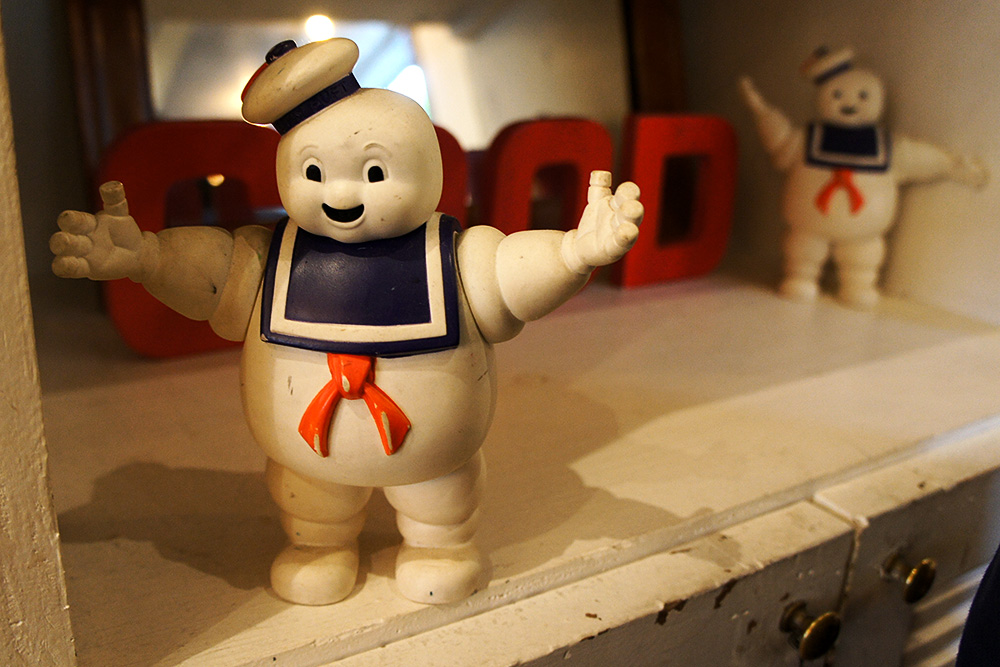 If you want to go a little more authentic, WOW is around the corner. While still a slightly American feel to the décor, the food is pretty on point Japanese. If Tokyo didn't have so many good options, I could probably eat every meal here.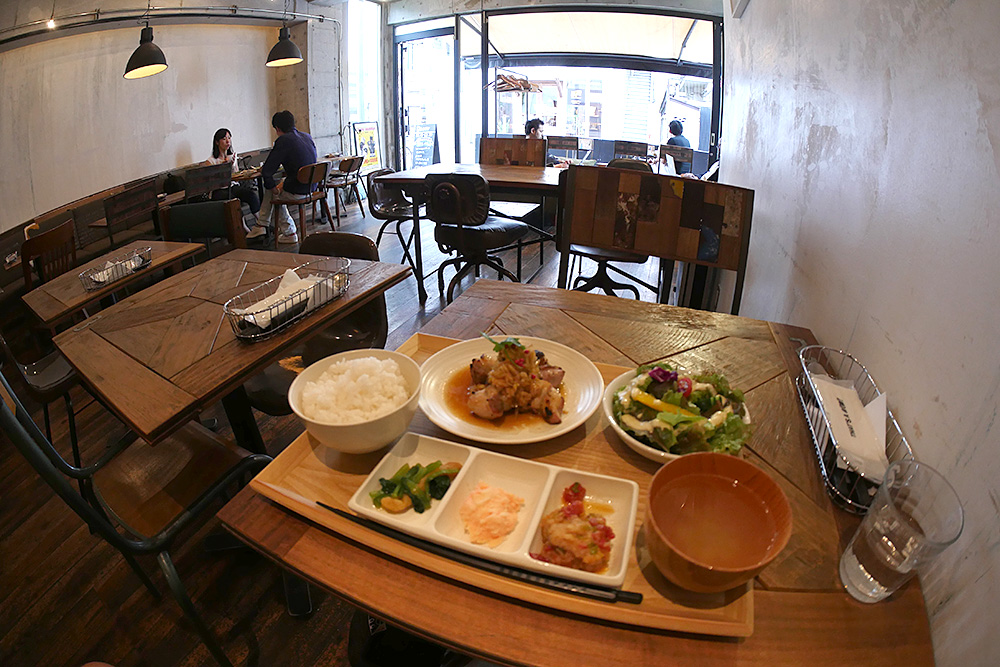 If you're into small/personal electronics at all, Hyper Market on Jinguame (main street) is pretty dope. From headphones, mobile speakers, every style of iPhone case (and every other phone) imaginable, they have pretty much every mobile accessory, including more unique and sometimes confusing ones. It's not super cheap, but it's a great place to find souvenirs that are unique and useful.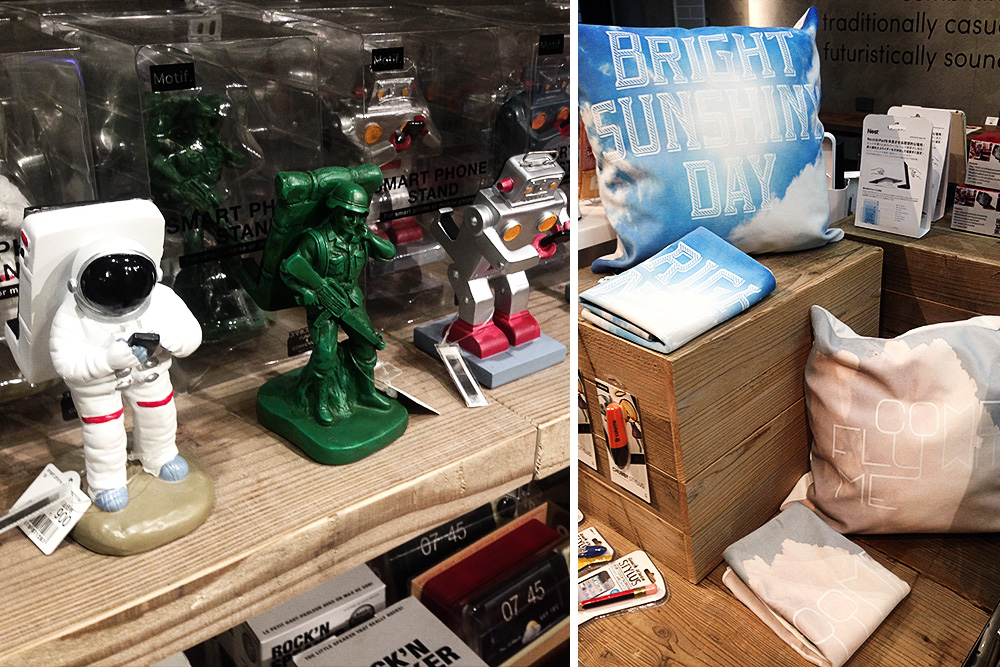 A few doors down, you'll find three different The North Face stores. Two are pretty typical of what you'd find in the states, but The North Face Standard store is a whole different thing. The store itself is a pretty modern yet inviting 4 floors, each with a different theme. After being impressed by the store itself, you'll be able to find some clothes and all the outdoor gear you need to adventure in style. The North Face Standard is an impressive mix of performance aesthetic, fashion, streetwear, and collabs with other brands.
Japanese culture really embraces the outdoor/adventure lifestyle and in many circles these brands are considered high fashion. Either way, it's not hard to find technical gear in Harajuku and pretty much most of Japan for that matter.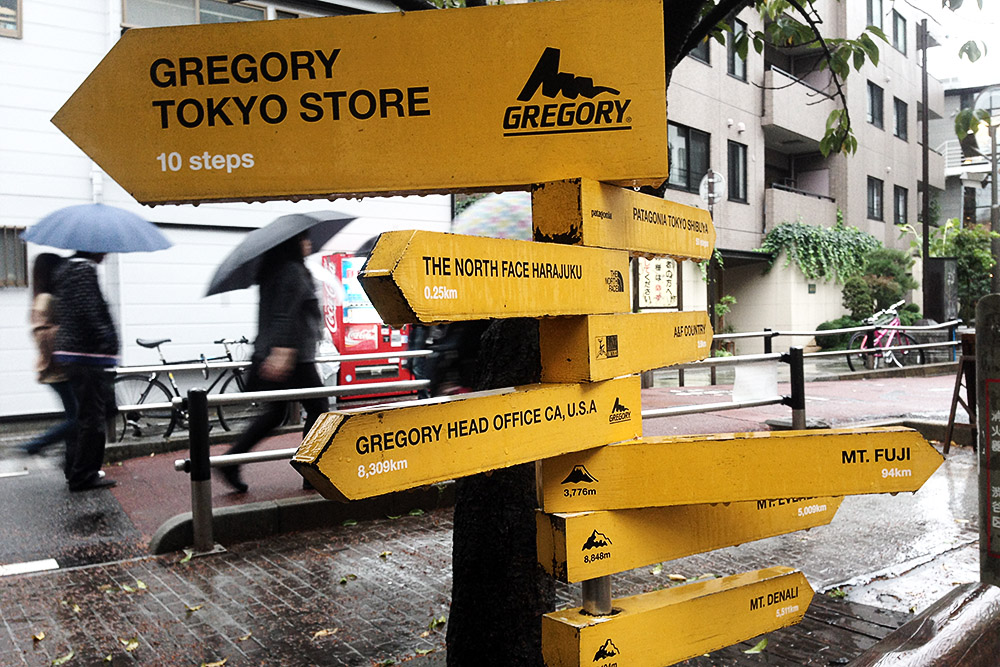 Somehow I'm becoming a coffee nerd without knowing anything about coffee. I blame my friend Kevin Porter for getting into "the grounds" business. Is that a thing? If not, it should be. Anyways, when I saw The Roastery, I immediately thought of him and had to try it out and I wasn't disappointed. As you order, you're given choices on which beans you'd like based on the smell, which was definitely cool.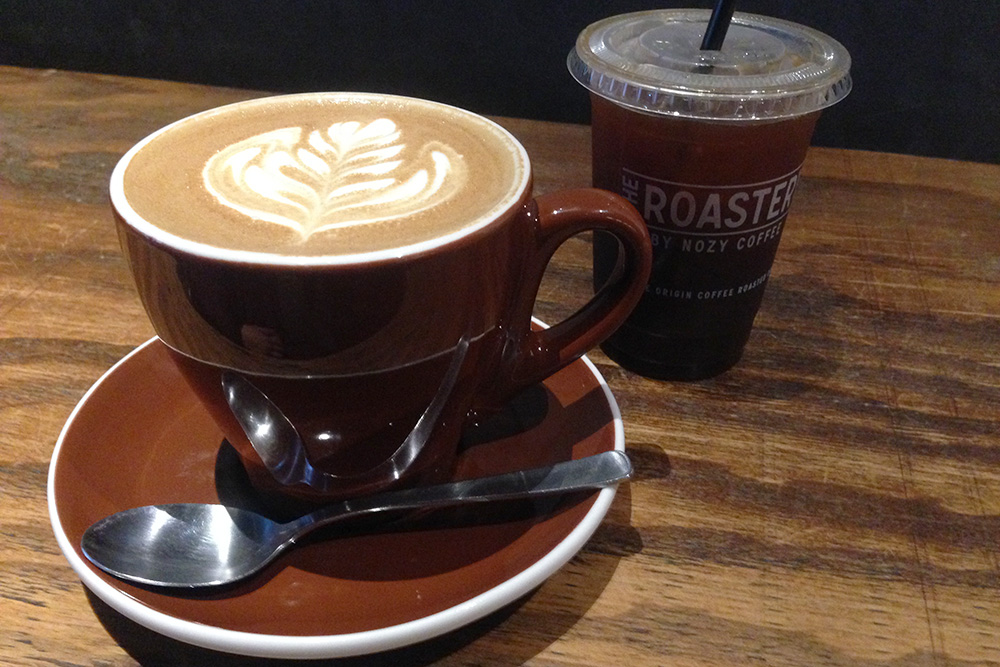 Inside and out, Roastery basically looks like the coolest modern coffee shop ever, then you realize the reason it smells so amazing is they are actually roasting beans in the back. The rain and chilly weather really only amplified this whole experience into something near-perfect.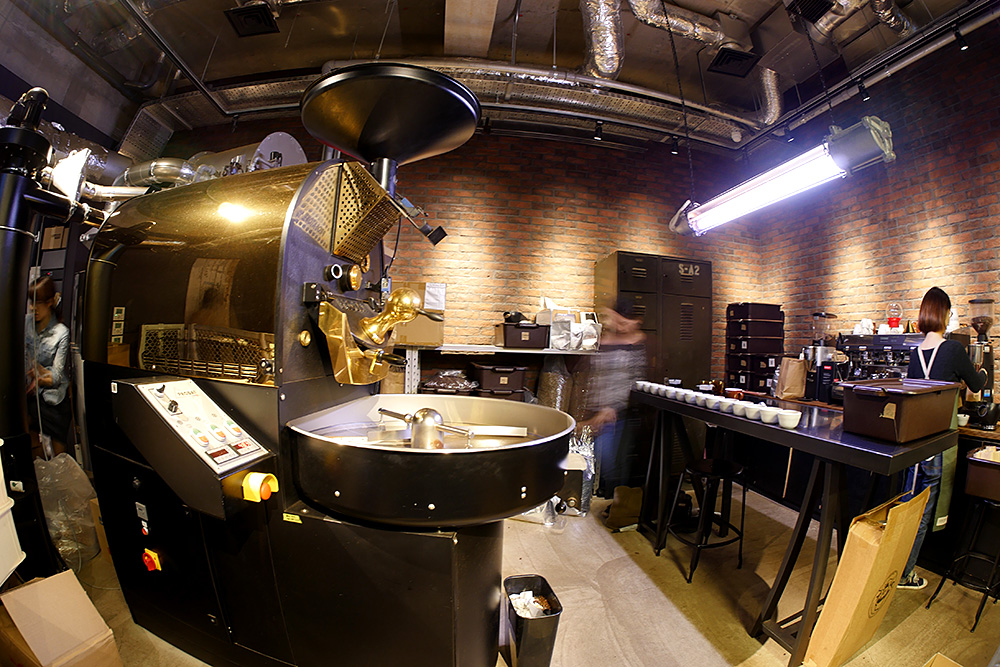 Not far, actually directly behind Harajuku, you can see Tokyo's most famous Shinto Shrine, Meiji Shrine. The Meiji Shrine isn't nearly as flashy or colorful as many Asian shrines tend to be. It feels much more classic, not that I have any clue what classic 19th century Japan was really like.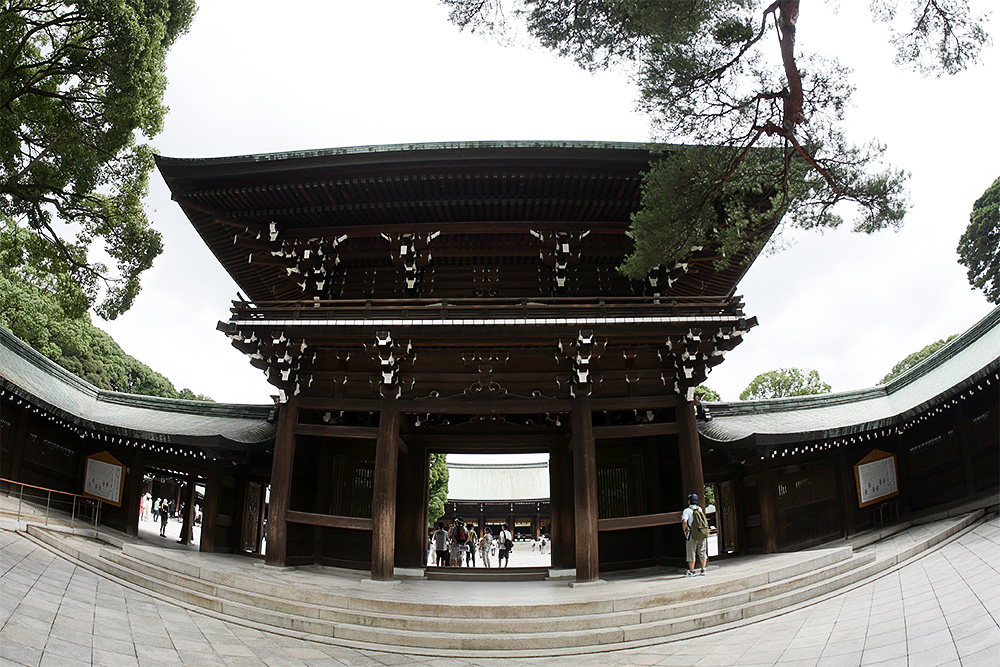 After entering the park, you have a bit of a walk to reach the actual shrine. The path is actually pretty peaceful; surrounded by trees with a few small monuments to check out.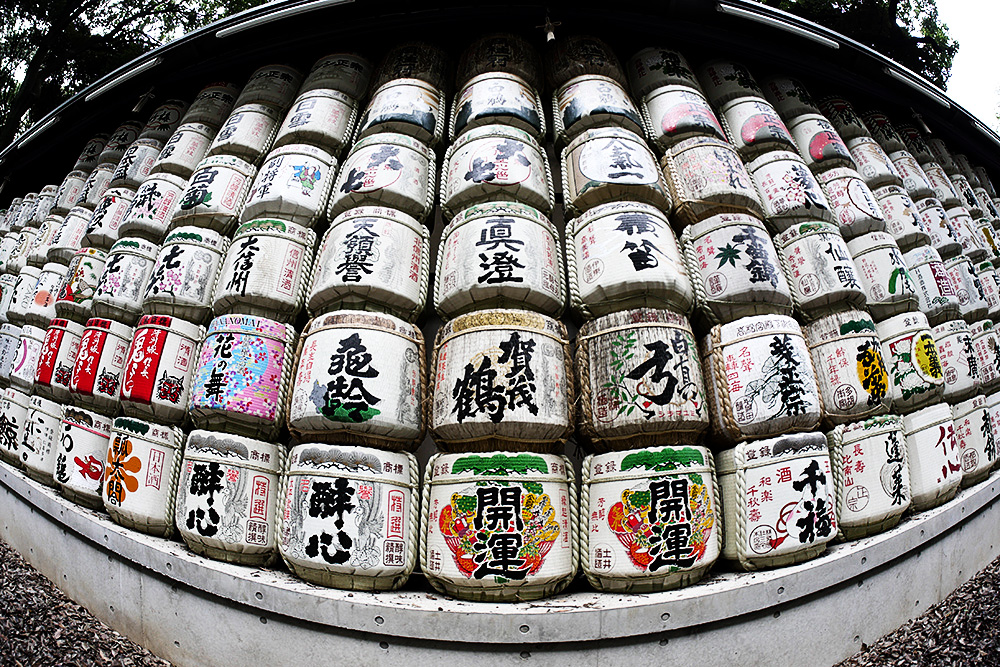 Before entering the shrine, there is a cleansing station to purify your mouth and hands before you offer a prayer. Once inside, there are a few areas worth checking out, but I always love the Ema votive tablets holding people's prayer messages.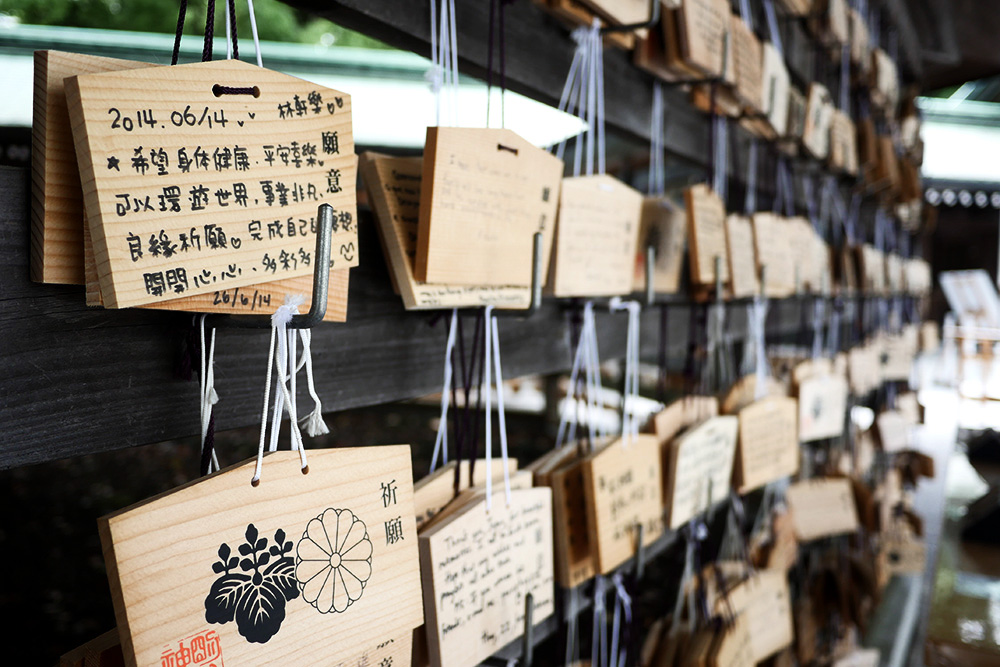 Hito To Hito is probably my favorite bar in Tokyo. It literally translates as Human to Human, but the meaning is more about people coming together for one cause. This makes perfect sense since Hito To Hito is maybe the only true Hip-Hop bar in Tokyo. Although much smaller and calmer than the clubs in the area, apparently when most american Hip-Hop DJs come to Tokyo, they still end up spinning at Hito to Hito.
How to give directions here is somewhat of a mystery to me – it's on the 4th or 5th floor of a random building on the edge of Harajuku and Shibuya. My best advice is hit up Hiroshi at Decade or ask someone in a cool shop that speaks decent English because a lot of the locals don't even know about this place.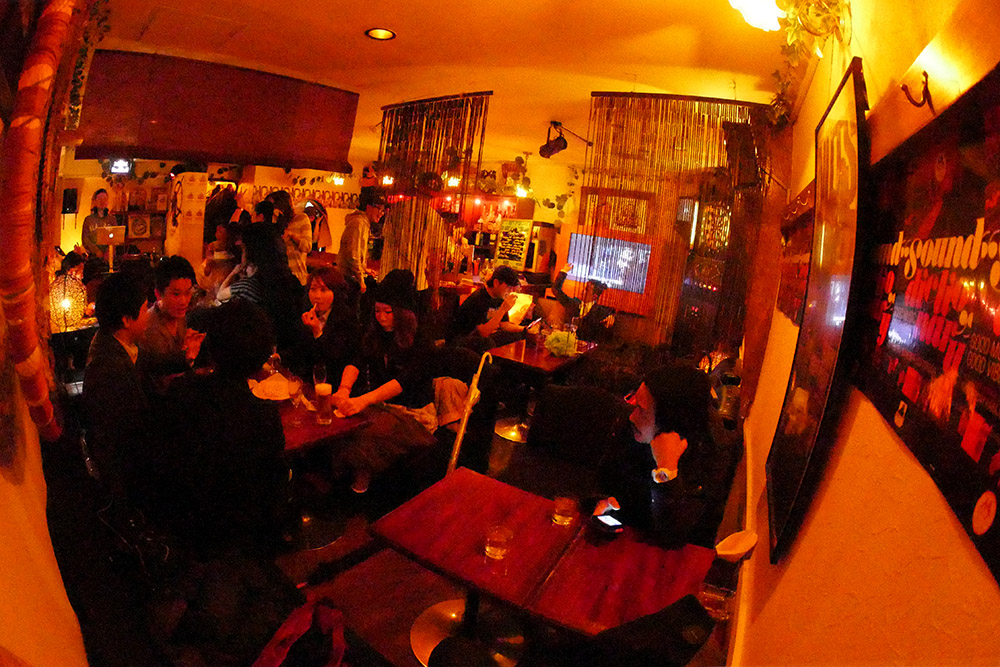 One of the best parts of being friends with locals is you find out about things normally reserved for Japanese speakers only. Pasmo is basically a metro pass mixed with a debit card. Taxis in Tokyo are EXPENSIVE! So the metro is by far the best (cheapest and easiest) way to get around. Plus, the Japanese currency uses a lot of change which gets annoying to carry so it's pretty awesome to be able to use your metro ticket at most convenience stores and vending machines. Oh, and this isn't limited just to Tokyo – the Pasmo card actually works across all of Japan, so if you can figure it out, get one.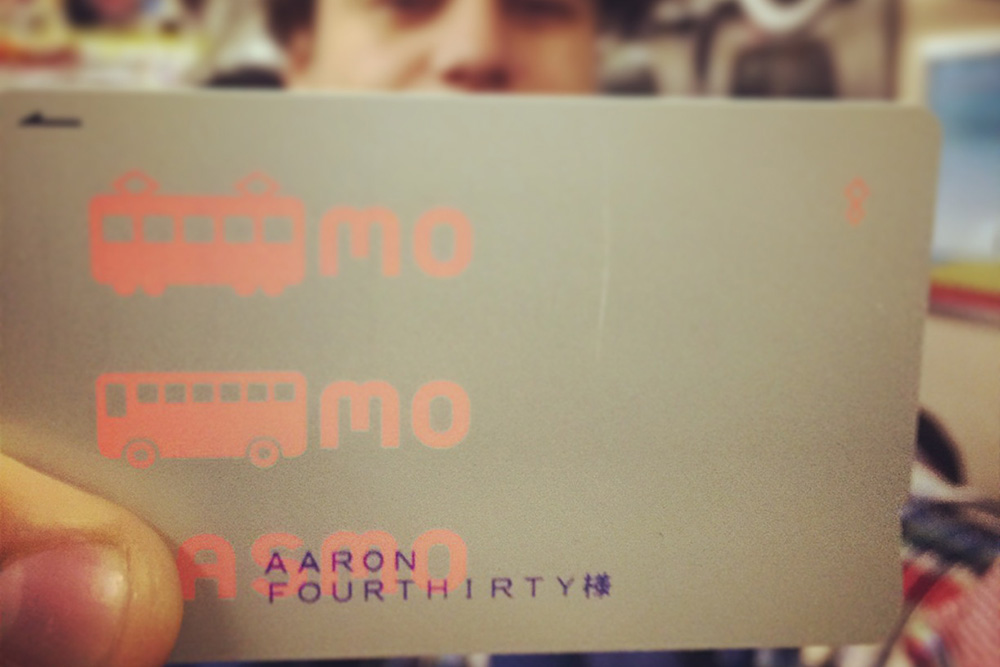 All of these places and many more are only about 5-10 minute walks from each other. In part 2, we will walk a little further and maybe even use the Pasmo card.