For over a decade, Austin has been a Mecca of action sports. Between downtown, the university, and ditches, the city had more spots than you could hit in a few days. My first visit to Austin, I was actually underage and still remember how stoked I was to ride the legendary 9th street dirt. The vibe of the city was so cool it felt like nowhere else I'd ever been. I met a lot of good times with new friends happened on that trip.
These days, the vibe of Austin is still that same unique weirdness, sometimes a little much, but most of the time it's just right. Over the years, some spots have been shut down, new and ones have popped up, but now Austin has House Park, one of the best public skate parks in the world.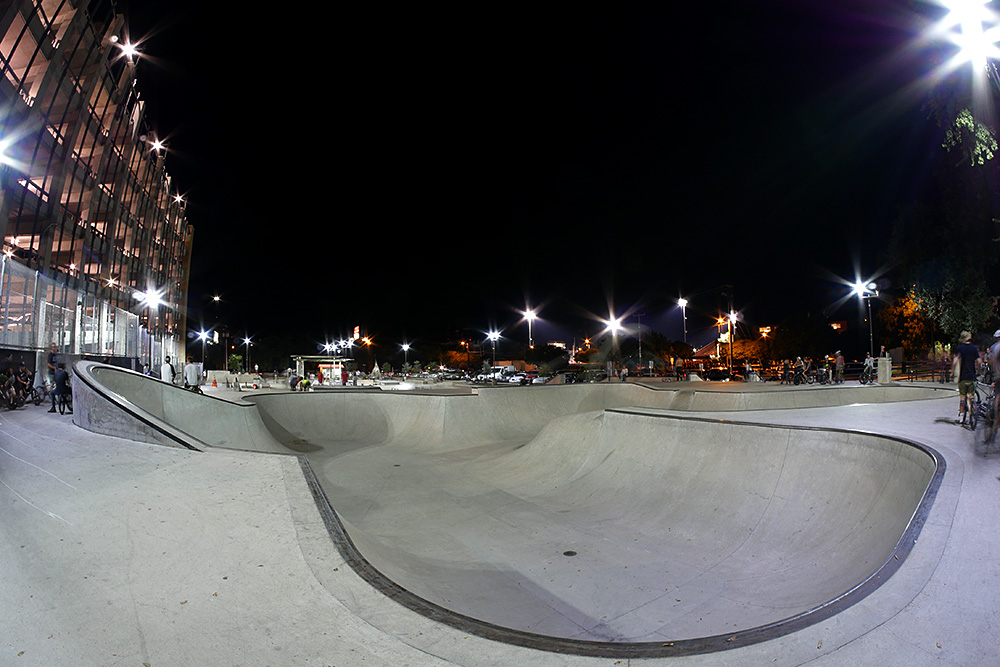 With an amazing bowl, flat ledges, rails, stair gaps, wedges, tight quarters, and a few weird obstacles thrown in, House Park has almost anything you could desire. Due to Austin's heat, morning and especially night sessions can get pretty out of hand. Mariano Santiago escapes the crowds up top to shred the tight mini.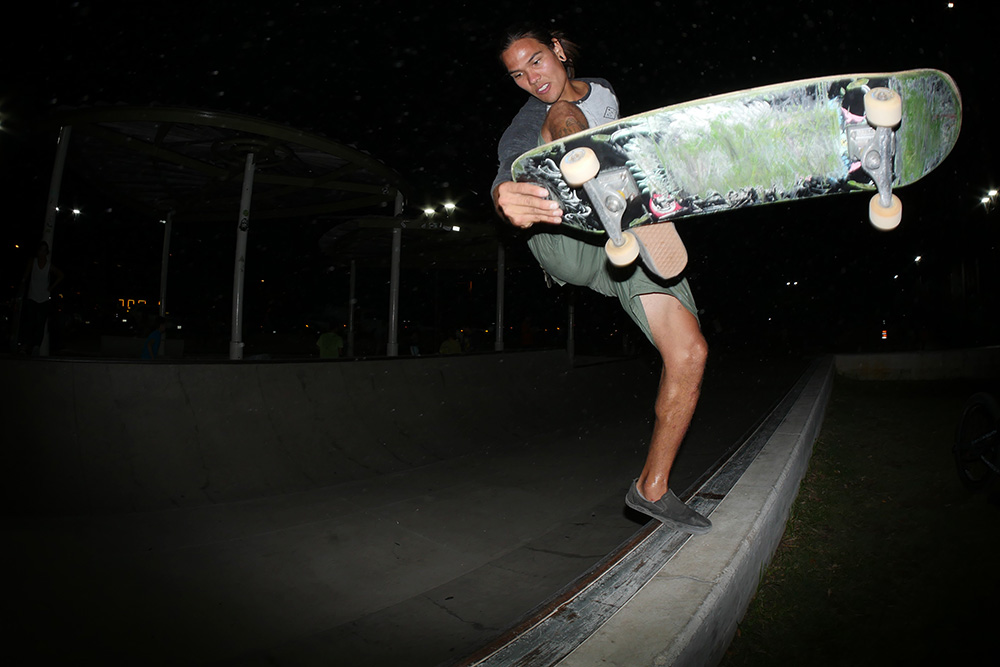 While at House Park, make sure to round the corner and head to NoComply skate shop. The shop is small but fully stocked and probably better than most any local shop. As a bonus, it's also connected to Flat Track coffee! Skateboarding and coffee under one roof, you really can't go wrong.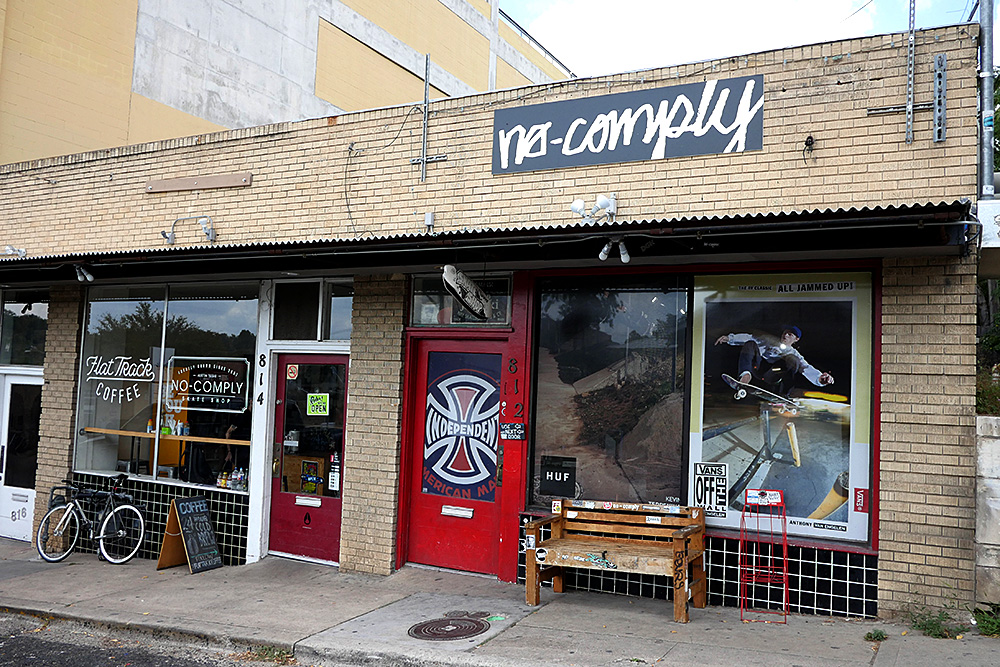 Austin has more bike shops than you could imagine, but if you're looking for 20 inches, EMPIRE BMX is really the only choice. For some reason I've always loved Empire's signage. While it's ridiculously big it's also simple and clean. Very fitting.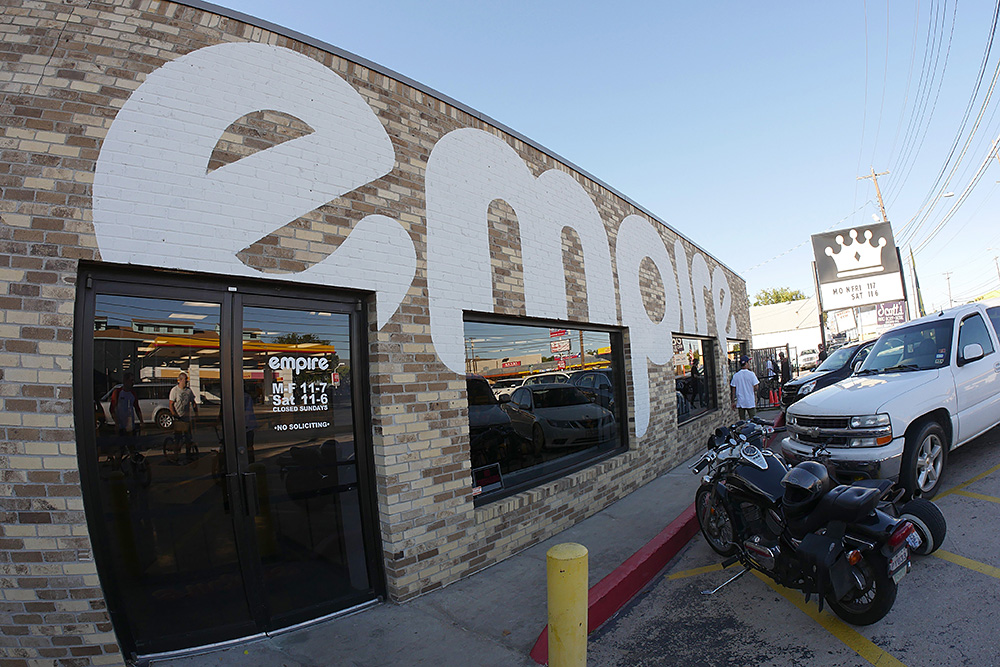 Possibly the biggest, nicest, most stocked bike shop I've ever been to. Besides carrying everything BMX imaginable you can also find Fairdale Bikes, which are some of the coolest commuter/city bikes you can find.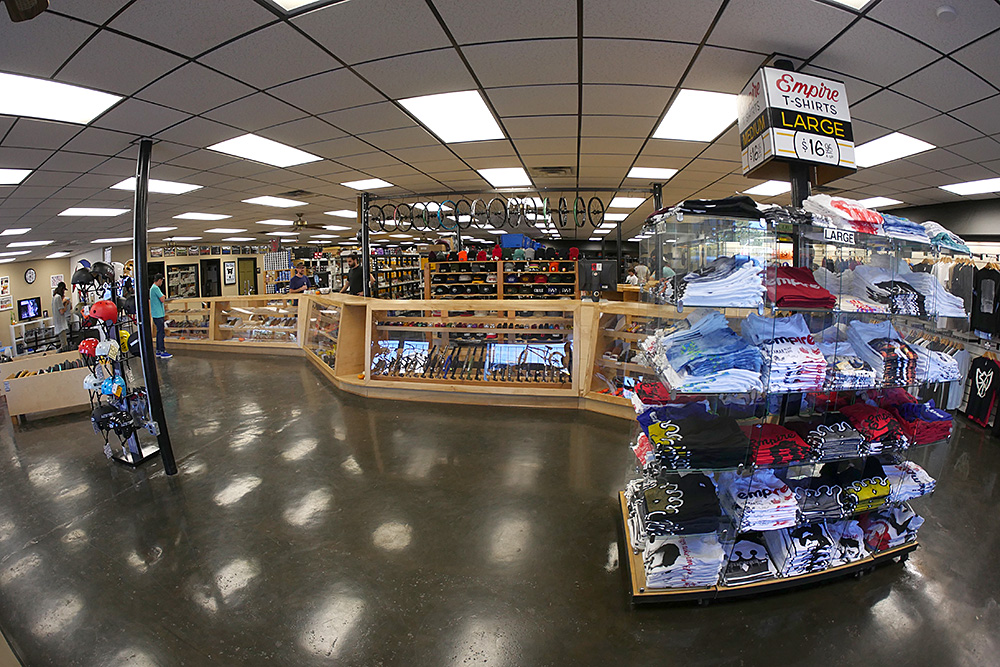 Nice Kicks is one of the most interesting sneaker shops I've been to. Normally sneaker-specific stores aren't that interesting beyond the shoes themselves, but Nice Kicks has a lot more going for it than just a lot of dope shoes.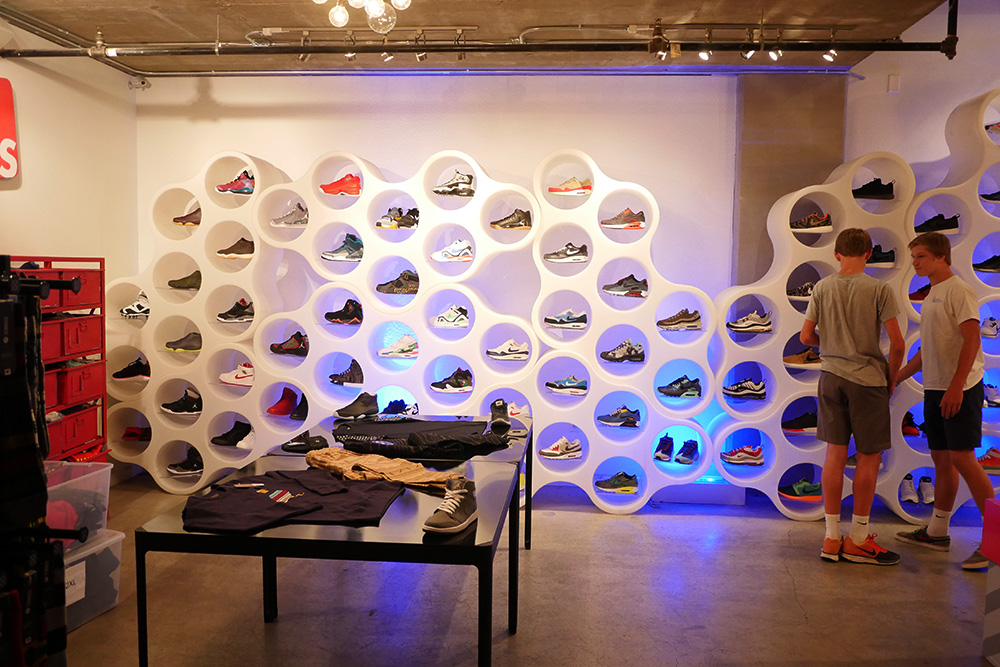 Nice Kicks actually carries a good amount of accessories as well as pretty well-selected clothing from brands like ICNY.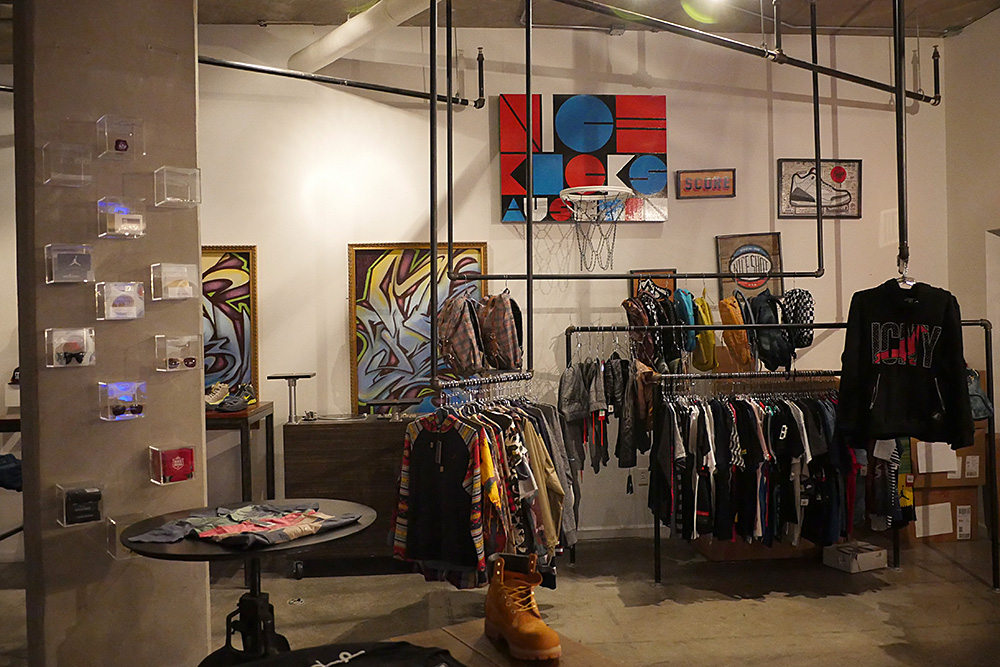 But beyond the product I think what stands out the most is the design, fixtures, lighting, and art inside Nice Kicks. The store has a spacious modern feel but it's also a little kitschy creating a totally unique vibe.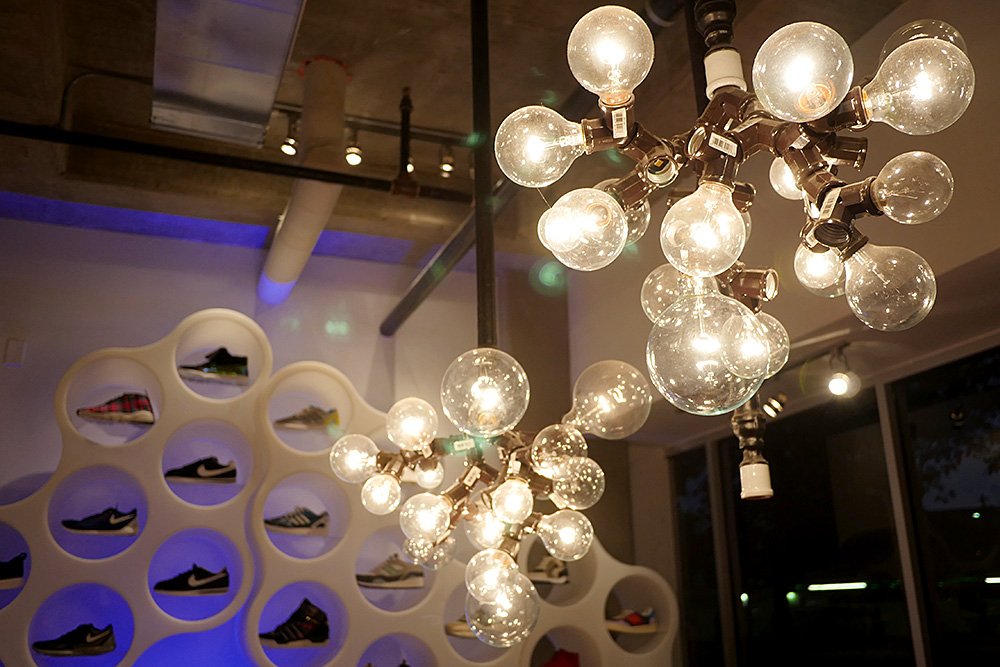 JuiceLand has the biggest menu of any juice/smoothie place I've ever been too. While the menu is massive I had a hard time finding exactly what I wanted but with a few changes I created a great smoothie.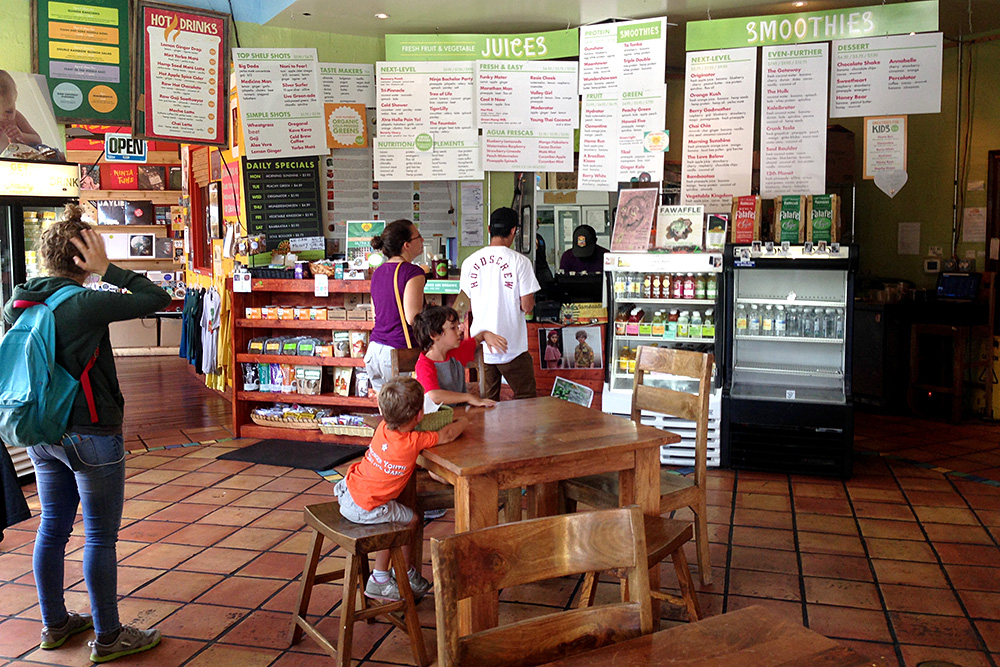 The hippy vibes run pretty high in all the JuiceLand locations but my favorite, based on the pure Austiness of it, is Hyde Park. This JuiceLand actually has a record store inside, I mean where else would a juice bar also sell records?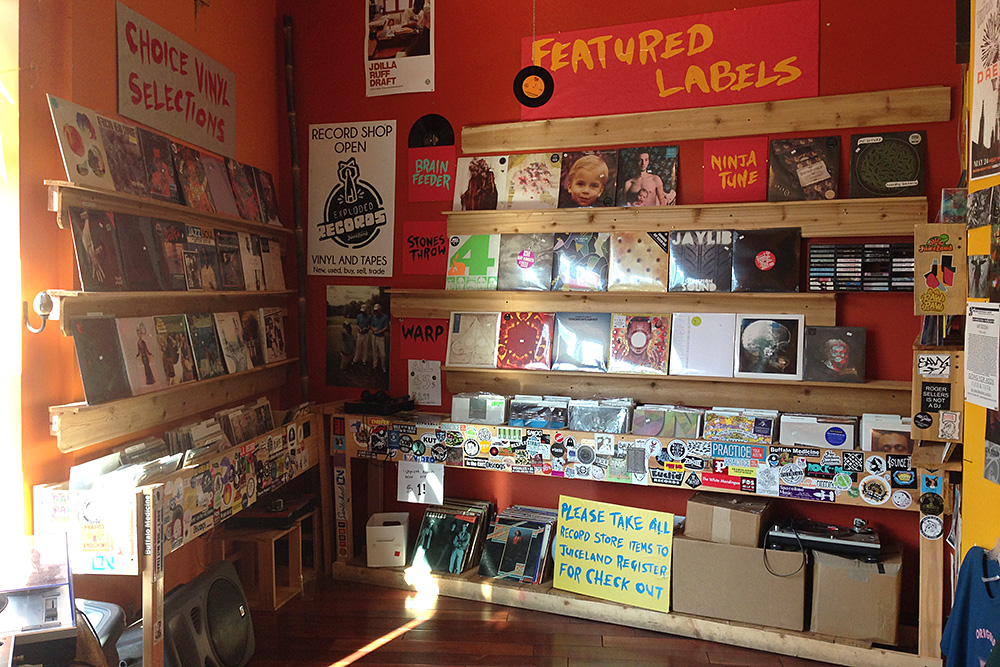 Austin has some pretty amazing eats, especially BBQ! Located just outside downtown Franklin Barbecue and Stubb's are two of Austin's best/most popular but be prepared because the lines are no joke, I mean we are talking hours here. Avoiding lines and a love for tacos brings me to Las Trancas. Can we go back to calling food trucks Roach Coaches, and why don't they play "La Cucaracha" anymore! That reminds me of a hockey coach I had as a kid, Roach Coach. I assume he preferred Coach Roach but he was dick, but in his defense he was probably one of my better coaches through my career.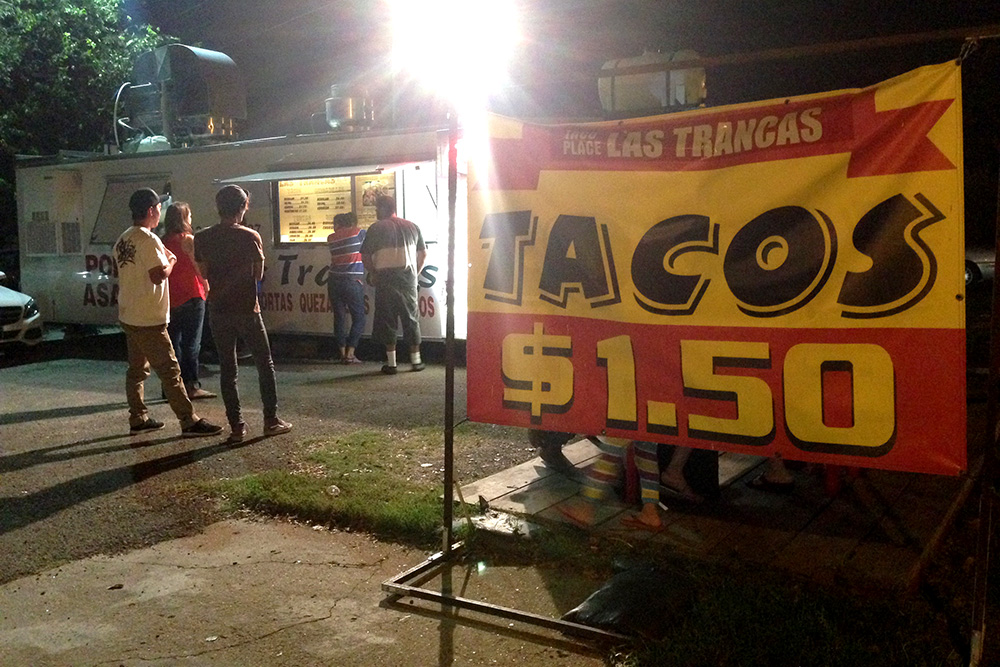 Las Trancas' Tex-Mex BBQ style and prices had me ordering one of everything that looked good and it was all amazing.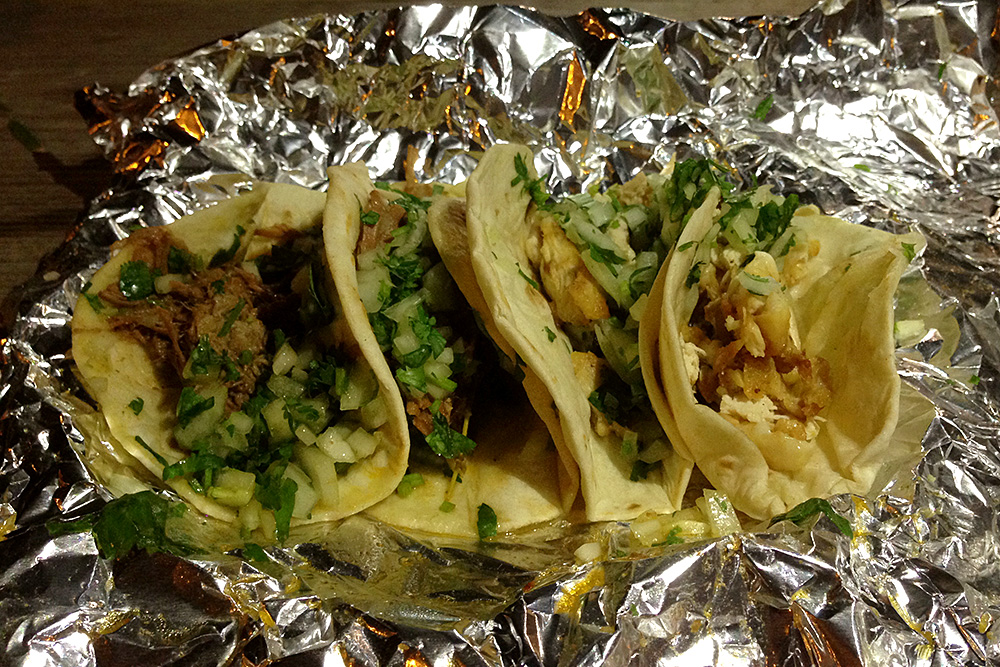 On the other side of downtown is La Fresa's Chicken. A little more Mex than Tex Fresa's has a distinctly different and more gourmet appeal. Can tacos be gourmet? Along with other organic and natural ingredients, Fresa's prides itself on humanly raised, pastured chicken from a local farm. It's honestly hard to choose between tacos, meals, and sides so go with a few people and share them all.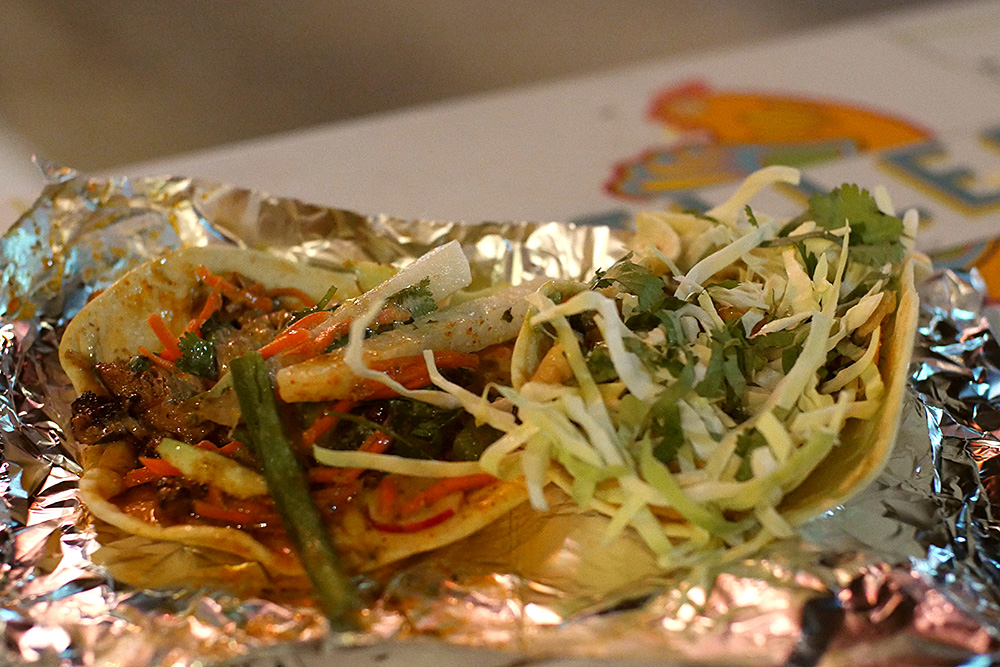 Unlike many of Austin's hip eateries La Fresa's is in an actual building. But of course it wouldn't be Austin if there weren't at least one small quirk, it's a drive through and walk up only.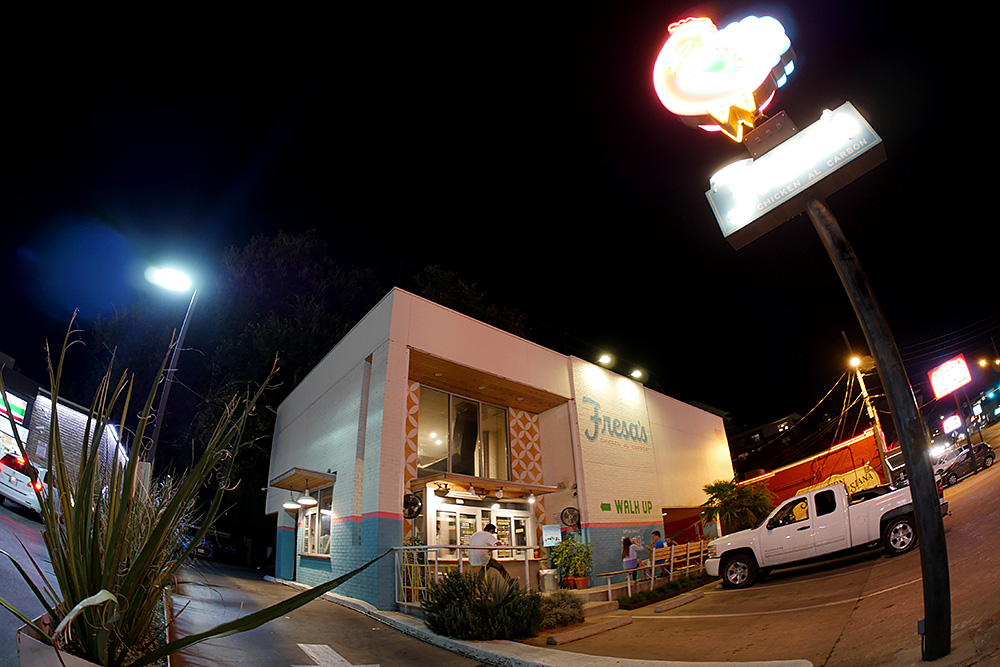 If you want to get a little less traditional with your tacos, you can head to Joe's Bakery & Coffee Shop for some excellent breakfast tacos. Again it's Austin so there's got to be something just a little weird, you have to get there early because they close at 3. I never made it that early this trip.
Austin has a huge variety of nightlife. 6th Street is definitely the most crowded area but on the weekends most of the bars seem to be dominated by the college dance party crowd. If you aren't totally sold on the awesomeness of Jell-O shots but still want to be in the 6th Street fury I'd say Shakespeare's Pub is a solid option. When the bars let out on th Street you are best off escaping the chaos quick.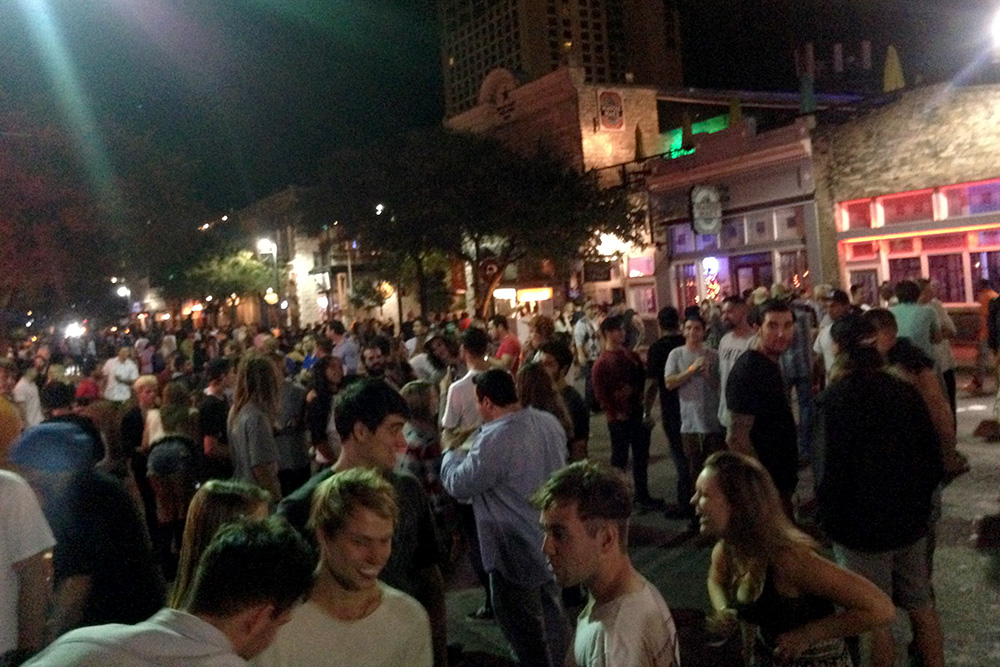 Another good option is The Jackalope. On the weekends it can get a little clubby but on the good nights the heavy rock vibe takes over. At The Jackalope, along with a shrine to the mythical creature you will also find some good food including The Diablo Pizza, by far the hottest pizza I've ever had the pleasure of eating.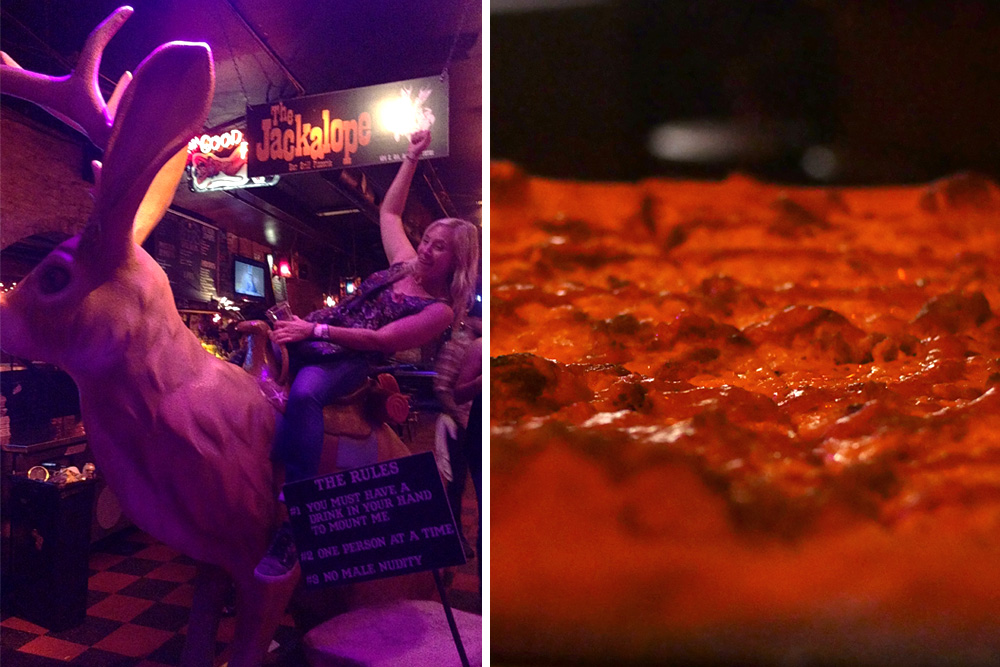 Just one block away on 7th Street there are a few good bars that will feel less like college and a little more like a punk rock show, ironically that's high school for me but I'll take high school over college in this sense any day. A little less punk and a little more eclectic I was a fan of Beauty Bar but I've heard it's now closed. A few bars on the block share a similar vibe so you should be able to find something entertaining.
Red 7 is a pretty good metal/punk venue that includes a decent sized indoor space as well as a completely separate outdoor stage in the back. One of the best parts of Austin is not only the plethora of music venues but also the fact that a lot of them are open air. Just do a little research and whatever band sounds interesting will probably turn into a good time. Again it's Austin, so it would only make sense that Red 7's outdoor stage would have an unassuming alley entrance. I like it.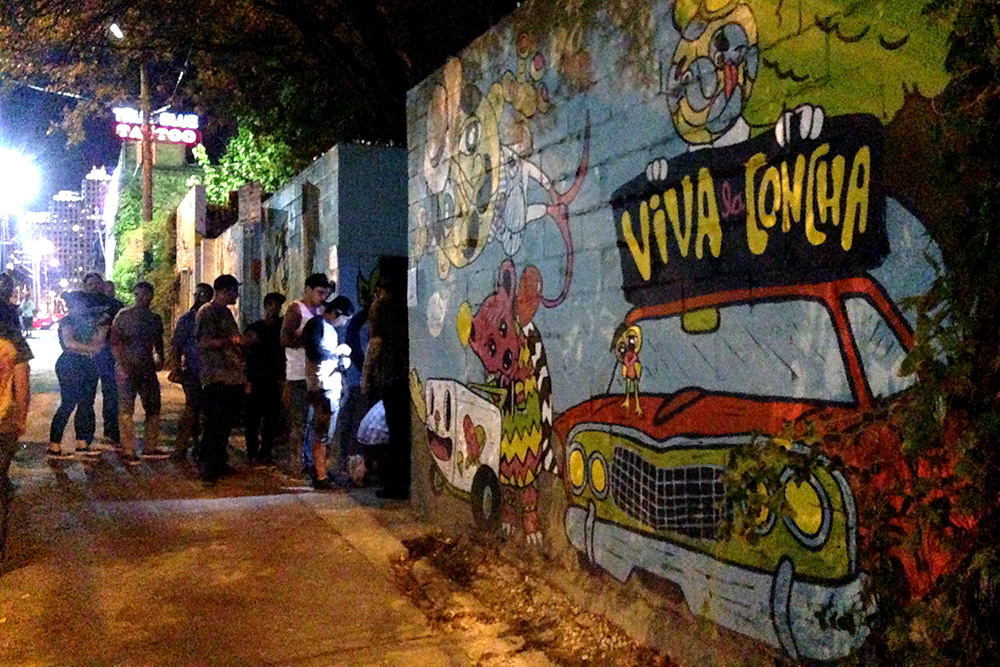 If you venture a little east of downtown, still drunk walking distance, you'll find a mellower scene but some cool bars. You'll also find the Scoot Inn, another rad indoor/outdoor venue. I've witnessed some wild fun terrible times go down here.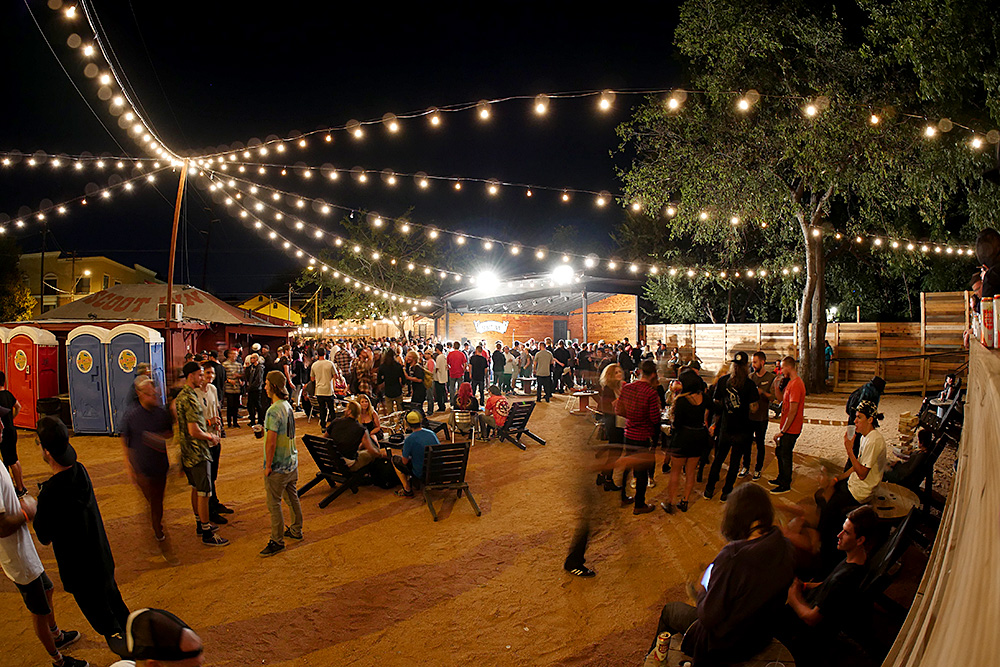 Austin loves being outside from bikes to hikes there's so much outdoor activity it's pretty awesome. While some of the cool spots are a little more remote Barton Springs, a huge natural spring-fed pool, is just southwest of downtown. On this trip I didn't get to make it to the pool but it was sessioned by fellow out of towners Shad Johnson and the infamous part man part myth Scorpion. Anything with Scorp Dog is a good time so i was pretty jealous. You'll find all types at the pool but while nudity is optional unfortunately most of those going bare will be hippies beating drums or dancing with hula-hoops. Don't let that deter you because the pool stays a chill 68degrees year round and there really isn't a better way to beat Austin's summer heat.