"Ask and you shall receive," goes the saying. "If it's meant to be, it will work out," is another one of those reassuring Zen phrases. I'll be honest – I definitely went to work on this assignment by keeping these ideas and the Universe's benevolent hand in mind. Not because it would be impossible to interview friend and former coworker Sacha "SHR" Jenkins about his upcoming Sundance film, but because our insanely conflicting schedules would need some sort of blessing from above to coincide. This said, it did happen. Just a few hours before SHR was scheduled to board his flight out to Utah, in fact, I was welcomed into his abode for our talk. I was convinced that the higher powers were indeed at work. The prior week-and-a-half's texts, emails, phone calls, and intentions, most importantly, had all culminated into this one window of time and peace with the director and historian. I was honored. Sacha was poised, grabbing hold of his nearby electric guitar and strumming while I gathered myself and my interview questions. In less than 24 hours, he would be premiering his brand new, fashion-driven, hip-hop documentary, Fresh Dressed, at the Sundance Film Festival – a very big feature and deal supported by both Mass Appeal and CNN Films.
But for me, perhaps more important than its premiere, was what this film meant to Sacha and what it would mean for fans of hip-hop culture and direct descendants of its history, such as myself. The result of our sit-down was an intimate conversation about the power of people and their journeys, told or untold. The Universe truly is at work. So is the legacy of the transformative spirit of hip-hop fashion.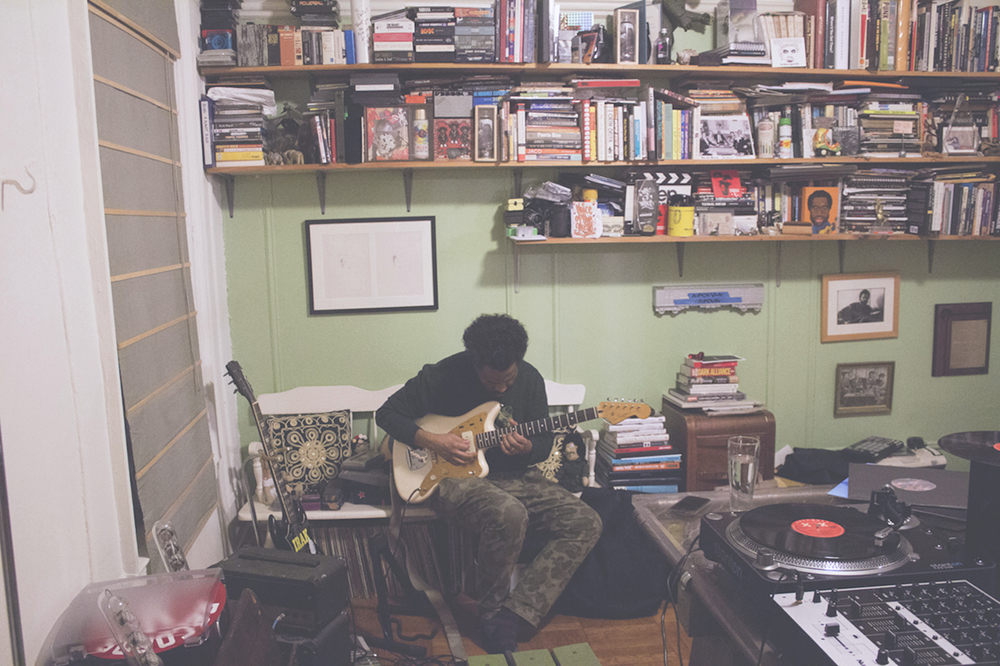 RAINEY CRUZ: How was the idea for Fresh Dressed originally conceived?
SACHA JENKINS: I felt [Fresh Dressed] was an interesting way to tell the overall story of hip-hop, which is bigger than the music itself. It's really about society, the environment, and the climate that created or inspired young people to do what they wound up doing. So many stories have been told about hip-hop, but not from the perspective of fashion.
Describe the attitude or approach required for you to work on longterm and ambitious projects such as this one.
It has to start with the culture and the culture always starts with the people. You don't have stories unless you have people. For me, it always starts with identifying the people who I feel can tell the most compelling story from perspectives and angles that don't normally get heard from. There are a lot of big names in this film like Kanye and Pharrell, but there are lots of other people who are lesser known to the world at large that are important figures inside of grassroots hip-hop, proto-hip-hop, or what pre-dates hip-hop.
"IT HAS TO START WITH THE CULTURE, AND THE CULTURE ALWAYS STARTS WITH THE PEOPLE."
What is the motivating factor for you when seeking out those voices?
It's [about] getting those stories and actually getting the audience closer to a feeling. Hip-hop was something that we did as kids, and [something] I was involved with before getting paid for it. So many people love hip-hop and love the culture, but I don't think they had the benefit of experiencing it in the pure form – before there were pressures, record deals, film deals, or anything. Typically, the projects that I do with hip-hop are involved with history or important aspects of the evolution of the movement. I like to create projects that will hopefully bring people back to that feeling that will never be captured again.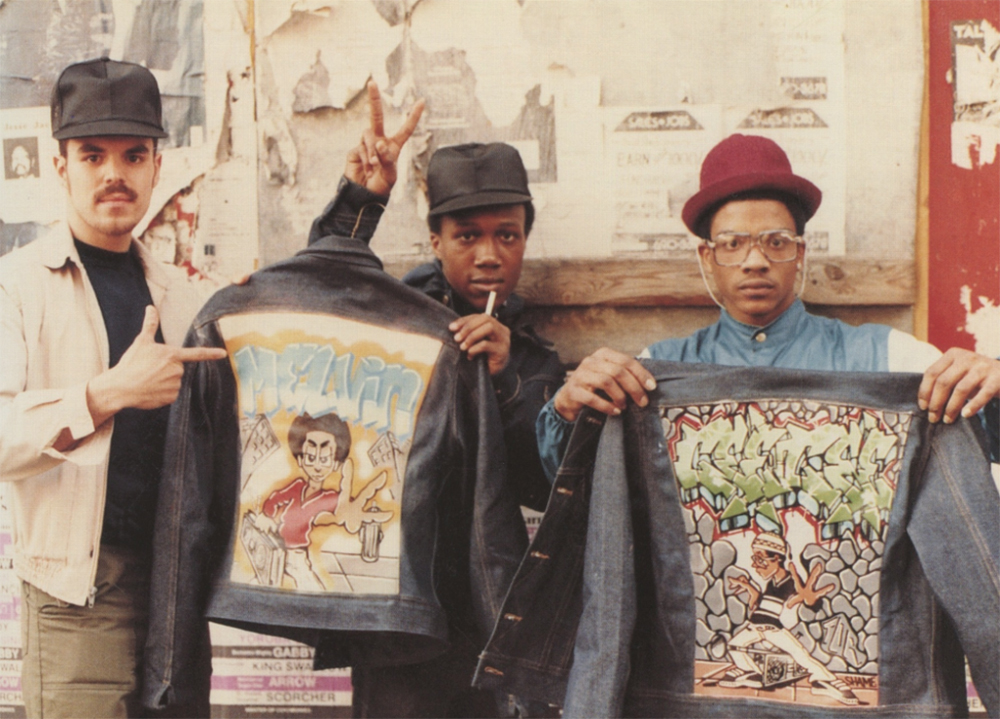 Are there any influences or other films that take you back to that feeling?
It's really hard for me to say. Not that I'm above being influenced by other films, but for me, it's really about being inspired by people. I've developed a sense of identifying with them by understanding what their passions are and how their experiences can connect to the overall story that I want to tell.
Jamel Shabazz, as a documentarian and a figure, is an inspiration. He was just a guy from Brooklyn who picked up a camera and realized that it was important to capture young people of color in New York City at their best. Clothing meant so much to them, so when they were dressed in a way that made them feel good, he took these photos that captured their aura.
Knowing what a compelling and interesting character Thirstin Howl III – founder of the Lo Lifes crew – is, and that their story is largely unknown, was inspiring. To know that there was a gang that was inspired by Ralph Lauren, who did whatever they could to get those clothes, is also inspiring.
"[THERE'S] THIS ENERGY AND THIS SPIRIT THAT PRE-DATES HIP-HOP. I USE THE EXAMPLE OF CHITLINS OR SOUL FOOD. THOSE WERE SCRAPS THAT THE SLAVE MASTERS DIDN'T WANT. AND WHAT DID WE DO? WE TURNED THEM INTO AN ART FORM AND MADE THEM OUR OWN."
Did any of the information or history that you explored while creating this film affect your perspectives on hip-hop?
Every time I watch the film, I pick up on something new that I hadn't before. I went in with an agenda and there were things that I knew I wanted people to touch on, but there were also themes that kept rising up without me pressing the button.
The film starts in the era of slavery and then winds up where we are today. One thing that everyone kept coming back to was the idea of freedom and how clothing, or how provocative you are with your dress, indicates how free you are. When you think about the bigger picture and where we are politically and socially, this idea of people of color and in the inner city finding some kind of sanctuary in the way they dress is very profound.
The other thing that I discovered, over and over again, is this energy and this spirit that pre-dates hip-hop. I use the example of chitlins or Soul Food. Those were scraps that the slave masters didn't want. And what did we do? We turned them into an art form and made it our own.
Dapper Dan, the infamous designer from Harlem, did all of this amazing work with Louis Vuitton and other patterns. Those "luxury brands" weren't thinking about half of the stuff that he designed. Nas said that he was like Tom Ford before Tom Ford. That power and sense is the same thing as the music. Hip-hop draws from so many different reference points. We'd find interesting ways to see ourselves in things that weren't necessarily catered to or tailored for us. It's indicative how people of color in America have survived and maintained a level of pride and dignity that translates into artistic and creative expression. The power of reimagining these other forms is one of the most important messages in the film.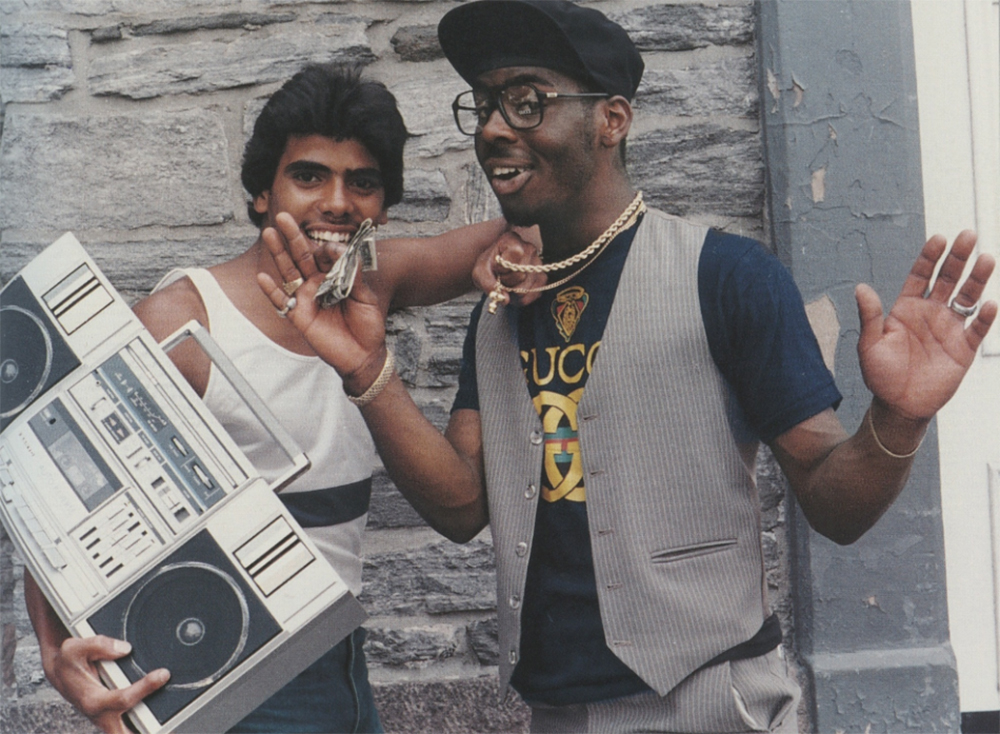 What can you tell me about the film's backers and the Sundance premiere opportunity?
The whole goal of Sundance is to obtain a distributor. The CNN part of it is cool because it's a documentary film. The fact that a lot of people will have the ability to see it on CNN makes the endgame on this project really exciting. More people can come away with a better understanding of the conditions that created hip-hop.
This one woman in the film that was a former gang member and still lives in the Bronx neighborhood that she grew up in during the '60s and '70s, talked about how police brutality was worse then than what it is now. And this was before all of the recent things that have happened. You see footage of cops roughing people up and you see these gang members saying, "The cops are racist, it's us against them." Then you flash-forward to now and not much has changed socially.
But what also hasn't changed is this determination to continue to create despite what's going on because it's a byproduct of our survival. What else do we have?
That's what's interesting about clothing, because, as Americans, many of us believe that certain items mean that we're worth something or that we can feel better about ourselves. But hip-hop came from nothing and people took pride in making their own jean jackets, ironing on their letters, and creating their own identity. That's always at the core of hip-hop, but with all this hyper-capitalism and this world that we live in today, it's easy to lose sight of that purity. Hopefully, this film will help bring people back to that idea.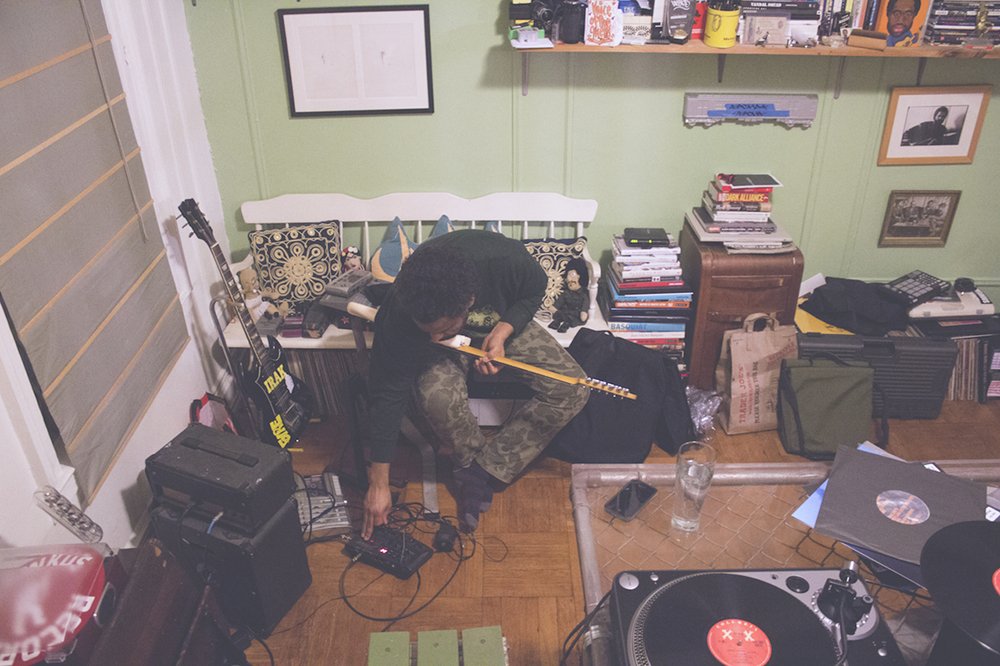 "BUT WHAT ALSO HASN'T CHANGED IS THIS DETERMINATION TO CONTINUE TO CREATE DESPITE WHAT'S GOING ON BECAUSE IT'S A BYPRODUCT OF OUR SURVIVAL. WHAT ELSE DO WE HAVE?"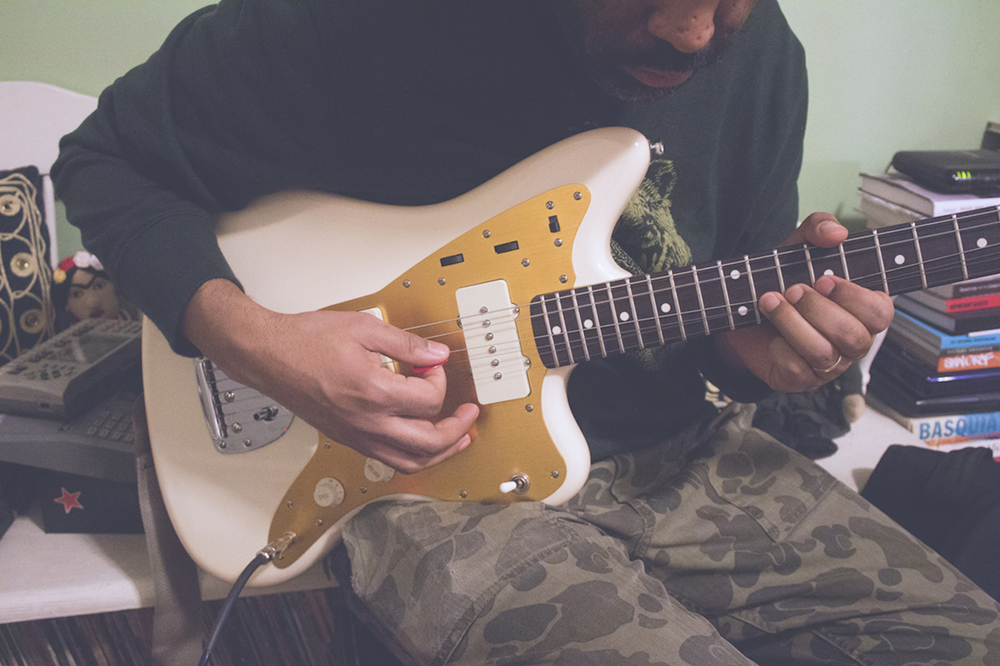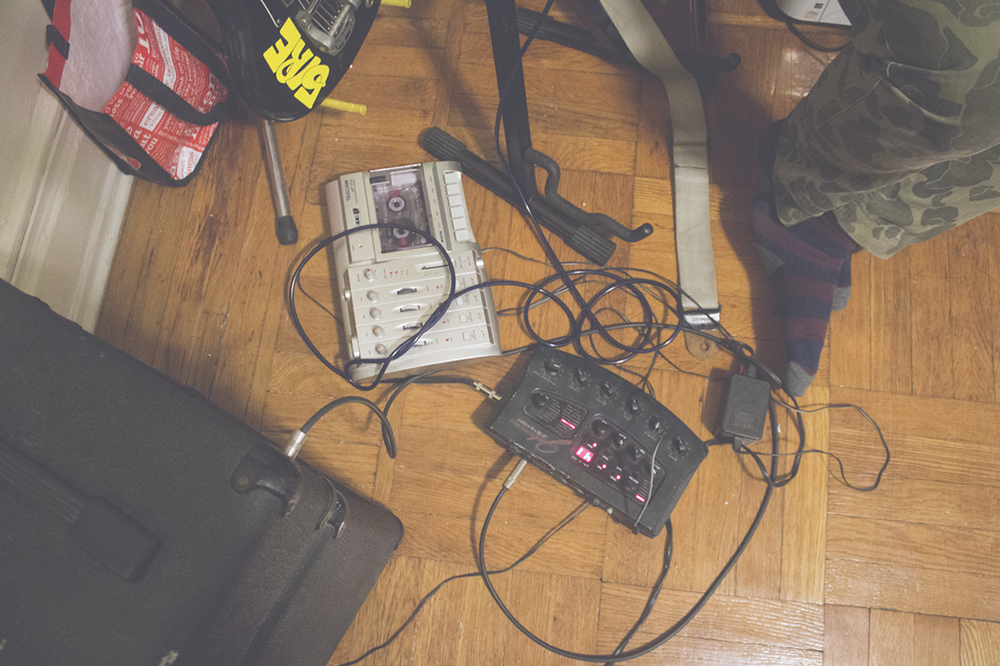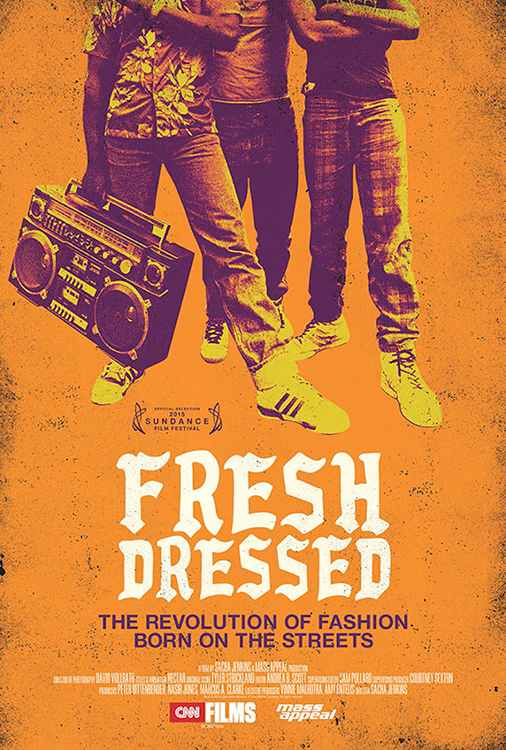 Check out the remaining Sundance showings for Fresh Dressed: sundance.org/projects/fresh-dressed.