We swooped a few blocks down to Culver City to see the most recent installment in the line-up of "The Hundreds X Tapatío" signature dishes. Chloe and John from East Borough were on-site with fried chicken extraordinaire Jesse of Free Range to blow our minds and palettes with the limited Tapatío-inspired Fried Chicken Torta Banh Mi, Oxtail Tacos, and Wonton Nachos. Believe me when I tell you that this Banh Mi is like Christmahanakwanzika in your belly region.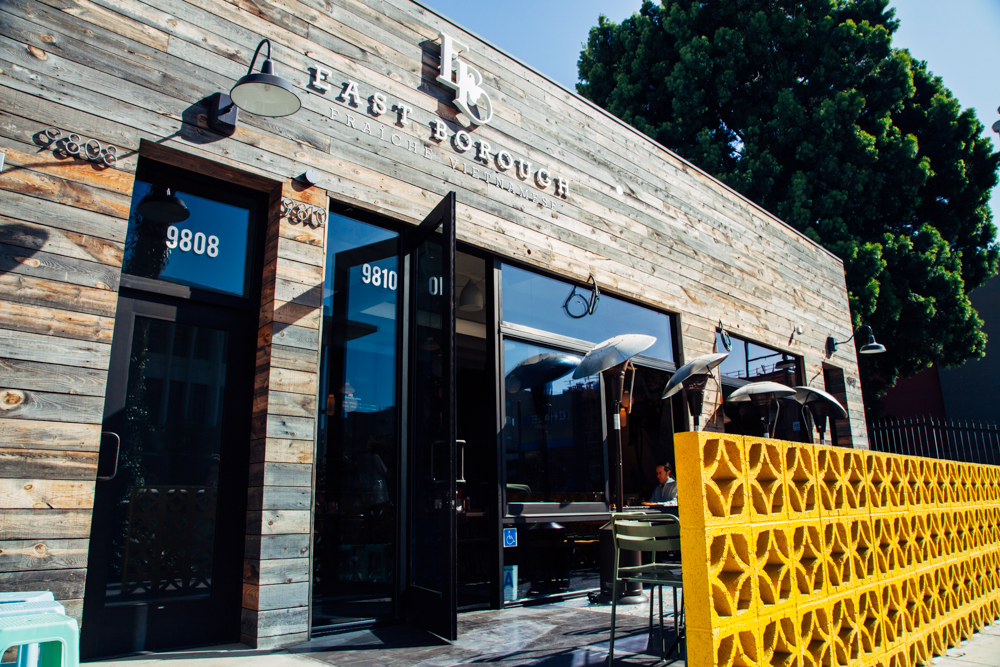 We went in-depth with the founders of East Borough on their inspirations behind this new romance between Tapatío and classic Vietnamese cuisine, and listened to Jesse commit verbal food-porno narration that will make you drive from San Mateo just for a gluttonous slug of that Bomb Mi.
You, too, can enjoy these three rideliculous concoctions at East Borough's Culver City location on Cinco de Mayo, next Monday, May 5. Did you commit blasphemy, and are reading this post-C-day? Don't fret. While you can't satisfy your taste-buddies at East Borough, you can still grab a Sloppy Tío at The Oinkster all month long – and don't forget Spicy Pineapple Cilantro Serrano Chili Sorbet at Coolhaus until May 9th.
Jesse gets a kick out of making peoples mouths water. You can catch him with Free Range LA serving brunch every Sunday from 10AM-2PM at the Melrose Place farmer's market.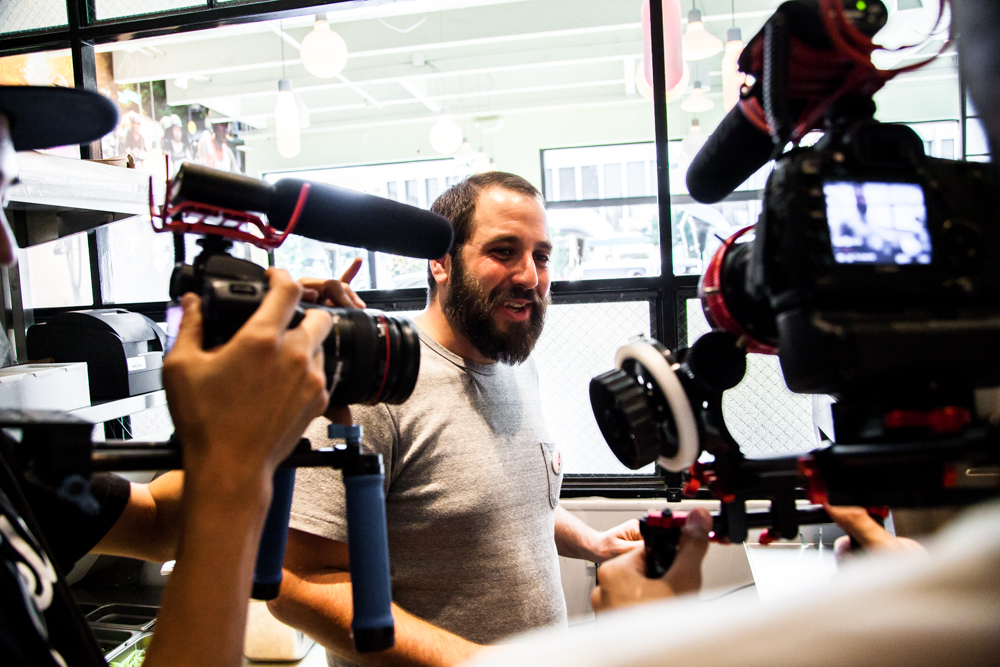 If you attempt to eat this with any semblance of manners, you will be rapidly disenfranchised. This is a lumber-woman's sandwich. Emily Post herself would be like "Nah, F%$k it, go in."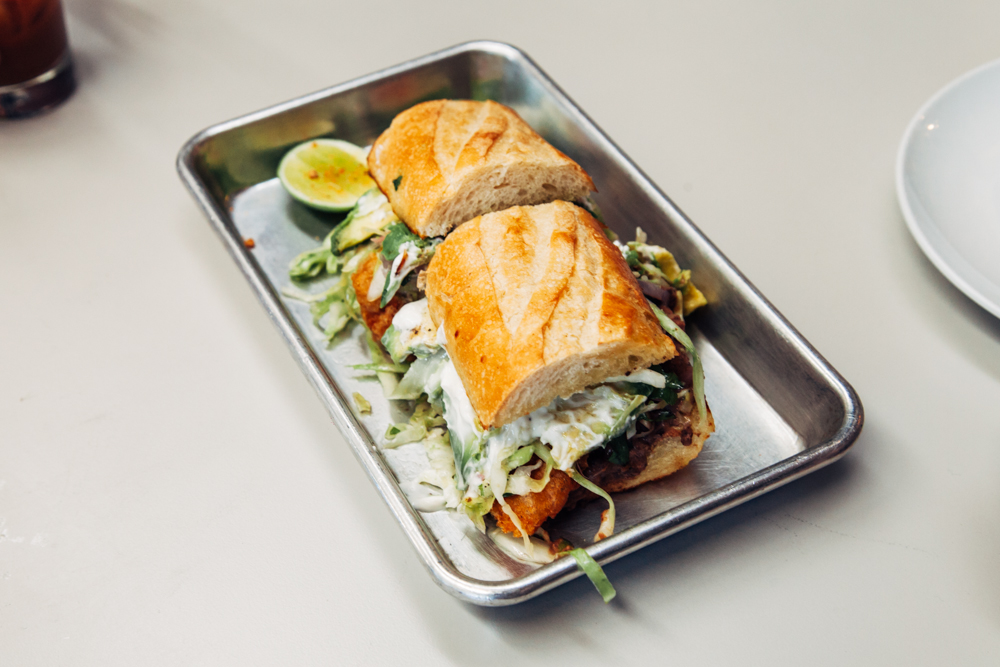 We went in.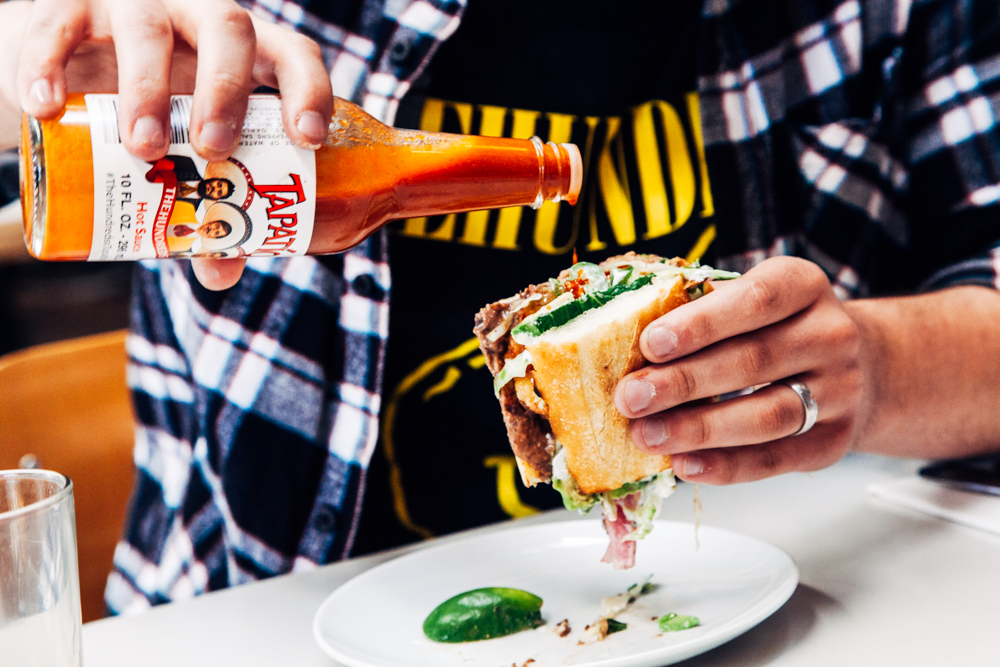 It's hard to frown when you've just experienced greatness.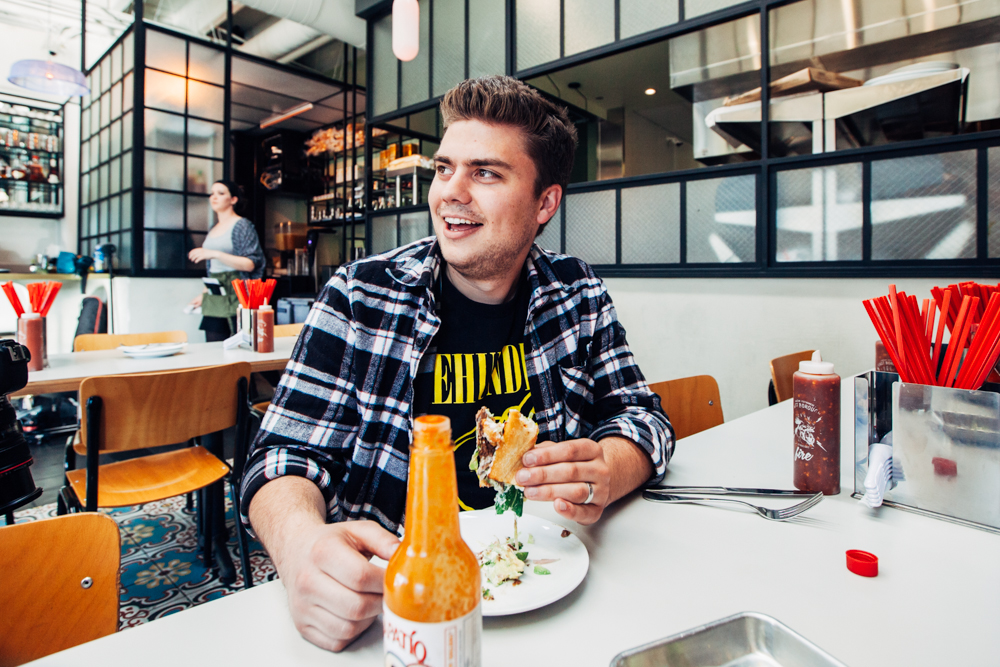 Chloe Tran is the wizard of Wonton Nachos – and brand new classic Vietnamese fusion to boot.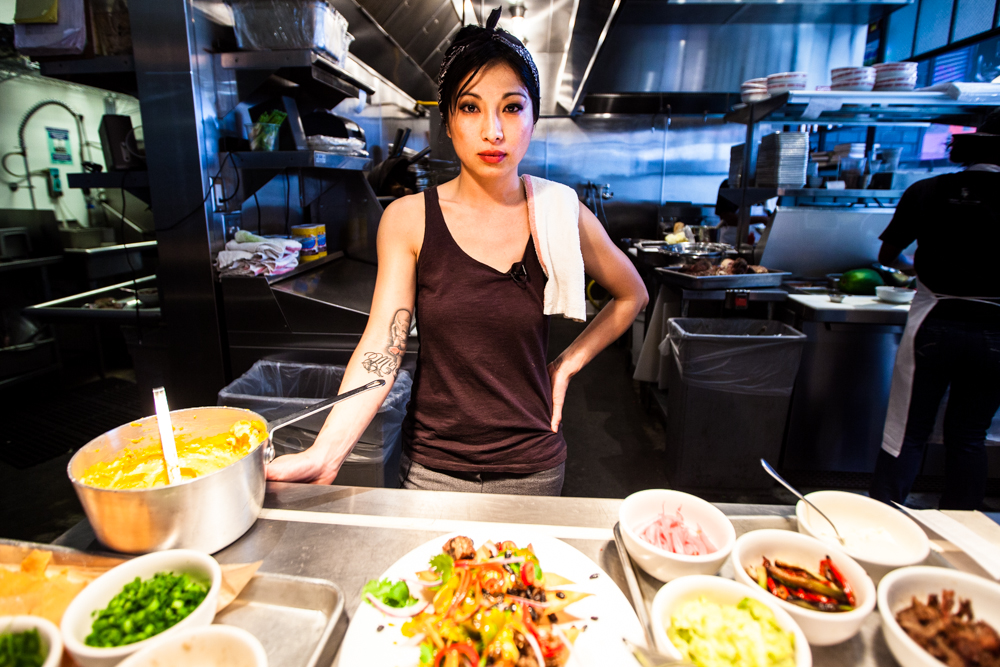 The finished product was insane. I can't explain them, but you need to go try them.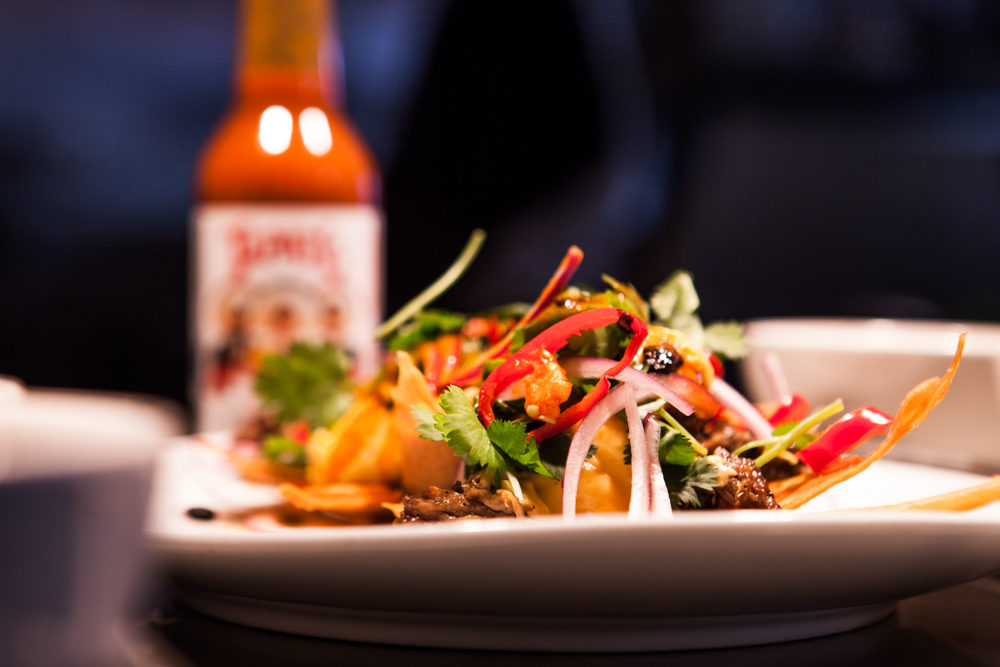 The Oxtail Tacos were similarly devourable.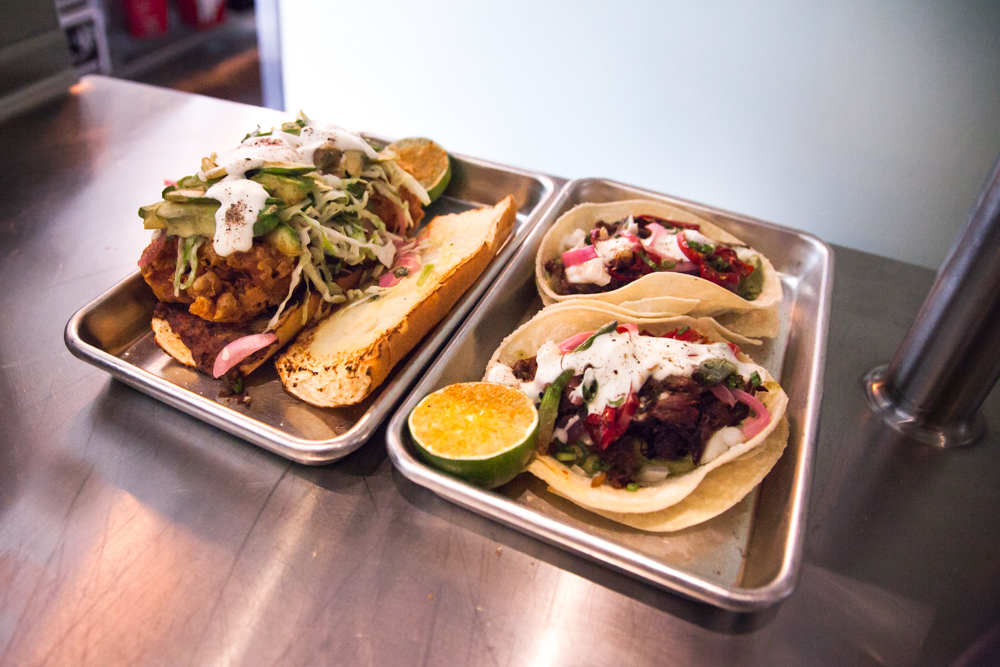 These people are even more official than this '90s Hip-Hop-inspired album cover we shot of them. That's John Vu Cao on the right, 1/2 of the recipe to this Culver City gem.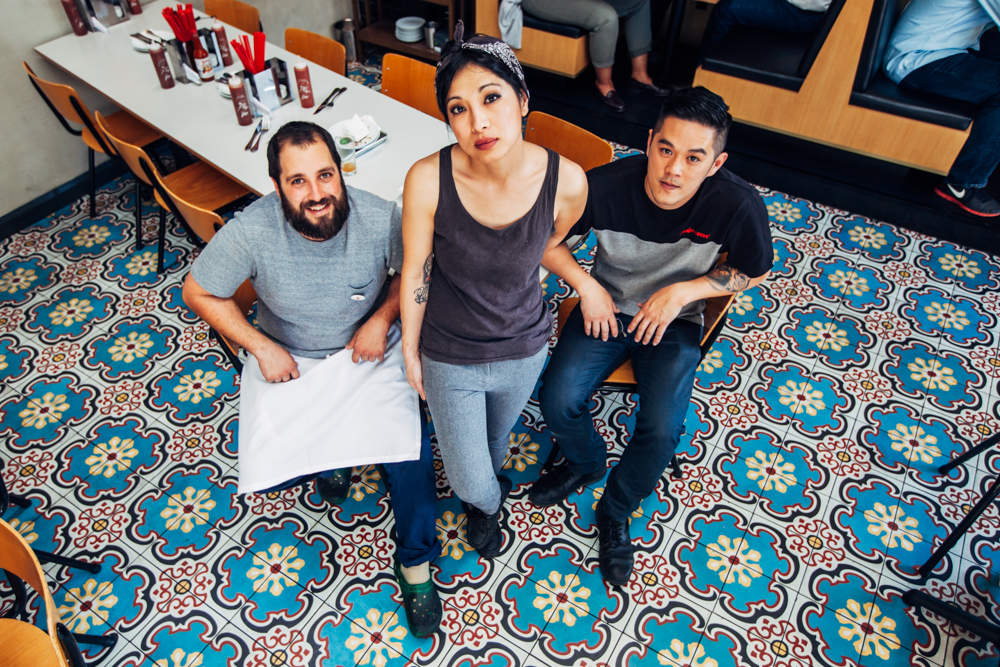 Their killer Costa Mesa team made the trip out to Culver City to make this thing happen with John and Chloe.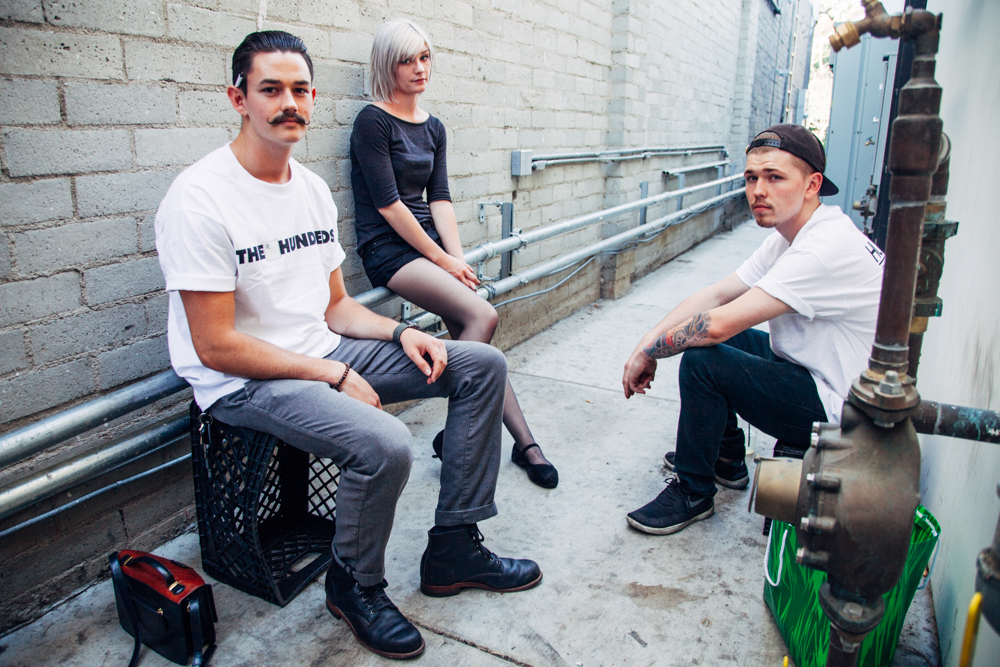 For a look at the rest of our limited The Hundreds X Tapatío dishes, click here.
#TheHundredsXTapatio