Frederick Guerrero and family are known for their successful line of Los Angeles restaurants including Little Bear, Maximiliano and The Oinkster, where you can order a pastrami sandwich with meat that is house-cured for two weeks and rubbed in secret spices; fries slathered in homemade Thousand-Island dressing, caramelized onions and shredded cheddar cheese; and peanut-butter-and-jelly cupcakes. It was at these restaurants that Fred started to experiment with art, and created a zine called "Pig Candy," which was designed by Justin Van Hoy and featured artists such as Travis Millard, Sage Vaughn and Hassan Rahim. So when the opportunity arose to take over This Gallery's former space in Highland Park, Fred jumped at it, even though he didn't have a plan. But, as Fred advises in this interview, he trusted his gut and believed in himself. And since Slow Culture opened last year, the gallery has put on a number of successful exhibitions, including Jay Howell's "Except My Love," which was presented by The Hundreds.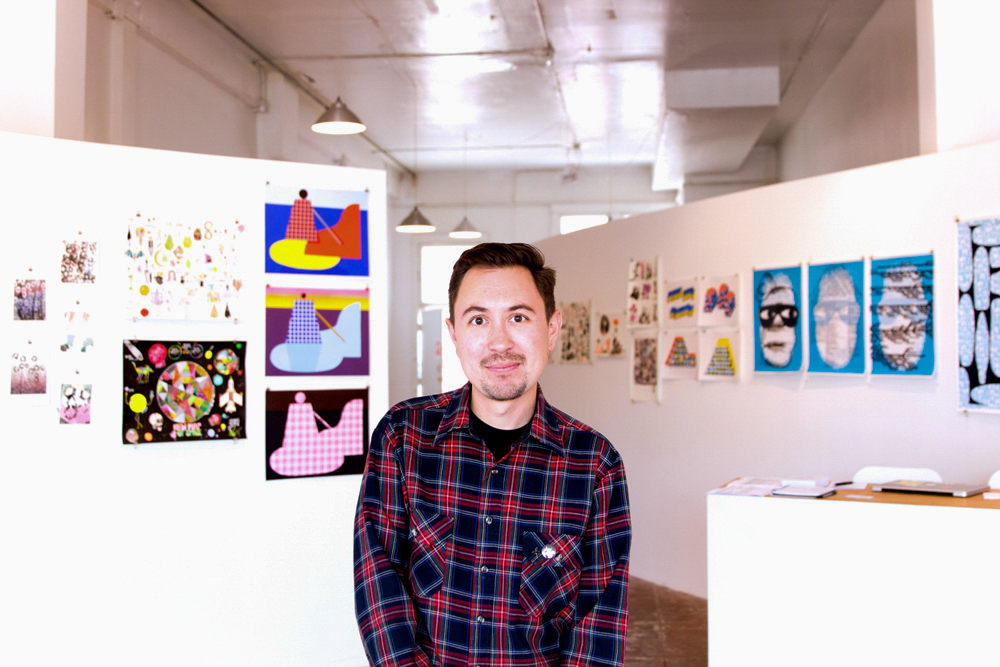 ZIO: What made you want to make the move from the food world to the art world?
FRED GUERRERO: My move into the art world was a very unconscious one. I sort of just fell into the restaurants because of the family business aspect of it. My dad has worked in the industry for 35-plus years, so I've always been around it. As passionate as I am about food, my interests in popular culture lean more towards art and music. I grew up playing in bands, floating around art shows and collecting zines. Growing up in Los Angeles, you're exposed to any and every subculture. It's just a matter of picking and choosing which you identify with best. I definitely used those influences to help develop a lot of the creative projects that go on in the restaurants today. In order for these creative projects to be authentic, they have to be relevant. From Nick Offerman to Shlohmo to Travis Millard, there was some sort of connection there that made the project work. As much as I loved doing those, there are only so many you can do before it starts to become a distraction to the food. The gallery seemed like a great outlet to transition these creative collaborations.
Has it been easier or more challenging than you thought?
Coming into this project, I knew it wouldn't be easy. The only reason I even considered taking it on was because I had my brother Max right there with me. We've worked in the restaurants for the past 11 years together so it only made sense that we do this together.  Since we had spent so much time going to shows at This Gallery, we were really connected with the whole community they had developed. All of these people have been so supportive of what we've done. The previous owners, Aaron Farley and Day 19, have also been very generous with their time and guidance. Also, I feel like my experience working in the restaurant industry has played a vital role in navigating unexpected challenges in the gallery. Working in restaurants, you quickly learn anything can go wrong at any time. You have to be able to adapt to big problems immediately or else you're toast.
One of the founders of This, Justin Van Hoy, actually put me onto the Oinkster. How did you meet Justin? What do you remember about him?
Even before I met Justin, he was the biggest Oinkster advocate. Anytime he had visitors from out of town, that was the first place he would take them. It was one of his favorite places to eat. I actually met him at one of This Gallery's first openings. I can't recall who introduced us, but when he found out where I was from, his whole face lit up. He always made you feel like you were the most important person in the room. That's how he treated everyone, and that energy was just magical. He was the most selfless, caring person I've ever met. It just felt good to be around him.
At the time we met, I was looking for someone to help re-brand the restaurants graphic identity. We took a meeting, and just like that he became our graphic designer. I feel so fortunate to have gotten to work so closely with him. I learned so much from him. Looking back, I know we definitely met that night for a reason. He had such a huge impact on my life and where I'm at today. Even though he's not with us now, he continues to inspire with the work he left behind, including the book he curated, Milk & Honey. It's a showcase of really great contemporary art in California.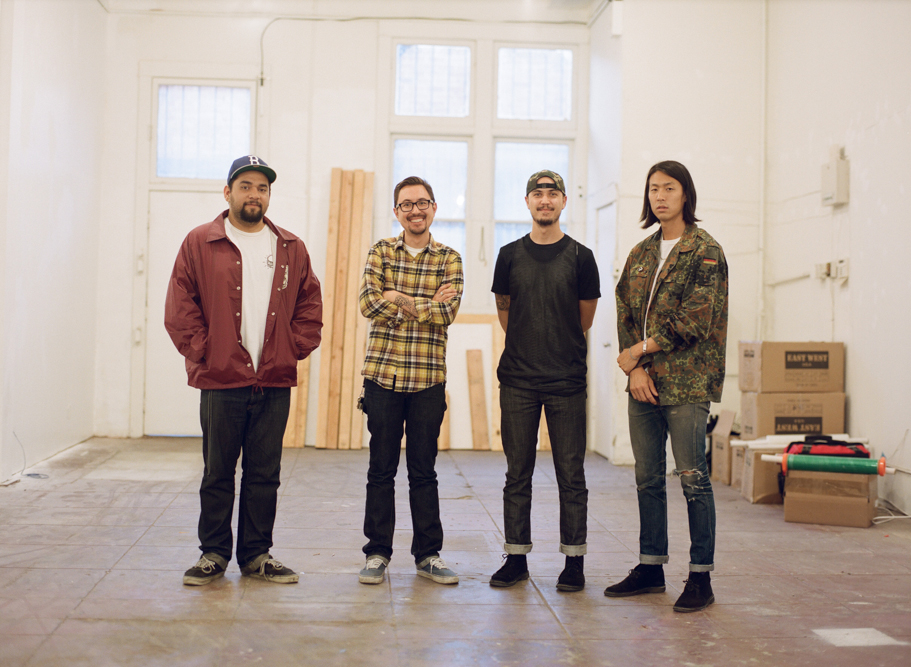 Slow Culture opened in the same space that used to house This Gallery. What made you want to open a gallery in the same place?
When Justin passed away in November of 2012, I don't think there was any hesitation from the rest of the principals to close This Gallery. I don't think it felt right continuing on without him. Working so closely with Justin, I knew firsthand how much hard work and dedication they all put in over their three-year tenure here. I didn't feel like it was time for that to all go away. I felt it was important to keep the space going in some sort of incarnation or another. There was about five months or so to try and put something together. During that time, I wasn't sure it was even going to be a gallery. There was a good amount of people who showed interest partnering up, but it was difficult to get anyone to commit. It's especially difficult when you don't have a business plan and you're solely relying on your intuition. During the last month as This Gallery, I began talking to the landlord and negotiating a new lease anyway. When it came time to sign it I really had no idea what I was going to do with it, but everything felt right about it, so I just signed it and hoped for the best. My brother and I had been talking casually with Benjie and Steve about partnering up. With the lease signed, it was enough for them to take a leap of faith and partner up with us.
Why is important to you to have a gallery in Highland Park?
I've essentially lived in this neighborhood my whole life and I've never seen it progress as fast as it has been for the past couple years. Developers are coming in and really changing the whole landscape of the neighborhood at an exponential rate. These types of developments tend to attract an influx of people unconcerned with preserving what makes a neighborhood like Highland Park great. As someone who grew up here and already running established businesses, I felt it was important dig our roots in even deeper. Sort of "stand our ground" against people who were trying to move in just to make a quick buck.  There's only a handful of other galleries in the neighborhood, so I felt like it was important piece of the developing community here. A place where locals can feel a part of something and not another business that alienates them.
What does Slow Culture mean? What is your vision for the gallery?
The name Slow Culture comes from a book I read called Chief Culture Officer. In the book, it talks about how things like, internet, cell phones, computers (fast culture) are dominating our attention. I feel like my generation is one of the last to know what it is like to live without all of these things (slow culture). We've spent half our lives with it and half without.  It's important for us to realize that and work to preserve that mentality.
I see our approach with the gallery almost the same way as our approach with the restaurants, which is somewhere right in the middle. At The Oinkster, we learned that if you can tailor your product to a diverse clientele, the more successful you can be. Our gallery is not some obscure makeshift type of art commune, yet at the same time we're not some pristine Westside institution. I want whoever it is walking down the street to feel comfortable coming in to appreciate the artwork and the gallery.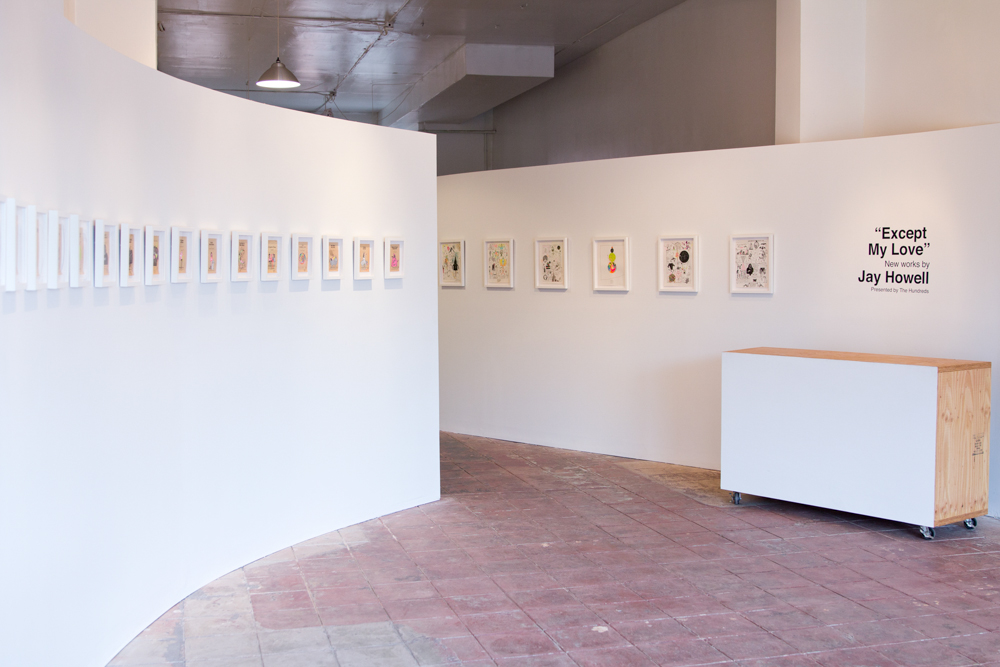 How do you choose the artists you exhibit?
This is actually the number one question we get asked. Between the four us, we're very fortunate to have a great network of artist friends whom we've been able to show in the gallery so far. As we grow, we've been introduced to so many great artists as well who we are planning to work with in the future. We really want to be able to showcase a varied range of artists who work in any types of mediums. We don't want the gallery to become known for one thing. We learned early on that it is extremely difficult for us to turn over shows more than once a month, so there is only so much time we can offer artists. Another goal we are working on is to really develop Slow Culture outside of our own gallery space.  Whether its curating at other spaces, online features, or publishing small books, we want to give artists the biggest platform we can to showcase their work.
What else do you have coming up at the gallery?
Up next, we have Hannah Stouffer opening April 4. Then in May it's Ben Sanders and June is Eric McHenry. There is also a one-night event for a book release with Ken Garduno. Now that we've got a good rhythm going at the gallery, we're also curating some shows at other spaces as well. I think it's important for Slow Culture to live outside of the confines of our own four walls. Even with the reach of the internet, it's crucial to engage people offline.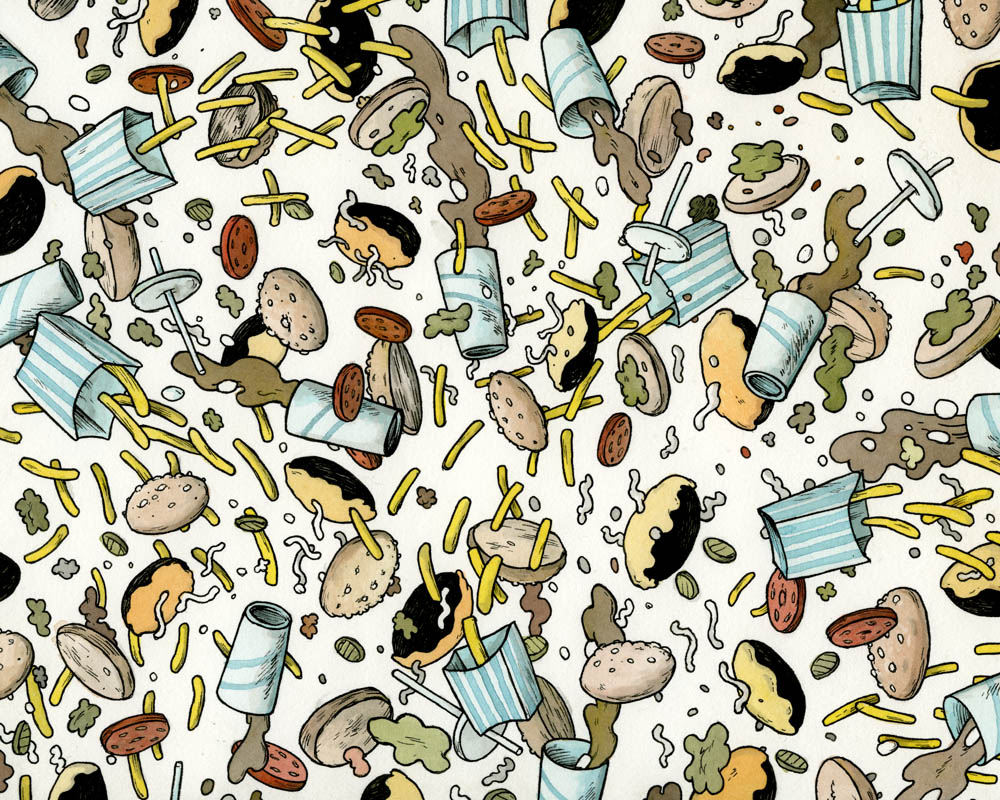 I'm assuming you have a nice art collection in your home. What are some of your favorite pieces?
I'm definitely still working on building my collection. I have some work from Jay Howell, Leo Eguiarte, Justin Hager and Eric McHenry to name a few. One of my favorites is a piece from Travis Millard, "Burger Meditation." It's an original that we used for a burger zine we did at The Oinkster. It was one of my favorite projects Justin and I worked on. We curated a bunch of artists to contribute burger-related art in coordination with our annual Burger Week event. Travis' piece was one of the first we received. Justin and I were both so ecstatic when we saw it that we ended up using it for the cover and end pages. Additionally, we're using a modified version for an installation at our second Oinkster location opening up in Hollywood.
What's your best piece of advice?
Trust your gut and believe in yourself. Also, read more books. I wouldn't be where I'm at now without having read It's Not How Good You Are, It's How Good You Want To Be by Paul Arden. I feel like it's the cliff notes of every motivational/creative book I've ever read. It's like $9 on Amazon so I keep extra copies of it on hand to give out to friends.
::