In all my years riding bikes and shooting bikes, I had never been to a flatland contest. So it would only make sense that my first one would be Flatark, the biggest flatland contest in the world. While I was always impressed by flatland, I myself was terrible at it – plus, for a long time, the majority of flatlanders came off as nerds. But when a few of my friends insisted I come to Flatark, I wasn't about to pass up on a trip to Kobe, Japan.
So somehow without any real "work"-related reason and a ton of scheduling conflicts, I still managed to find myself in Tokyo about to head down to Kobe. What I thought was going to be a 2-3 hour drive was actually over 6 hours of watching Japanese wrestling, and a show that seemed to be the local equivalent of California Gold without Huell Howser.
I wondered if in Japanese culture, they would understand the ironic perfection Huell brought to the table anyway, but wrestling seems to translate across all cultures.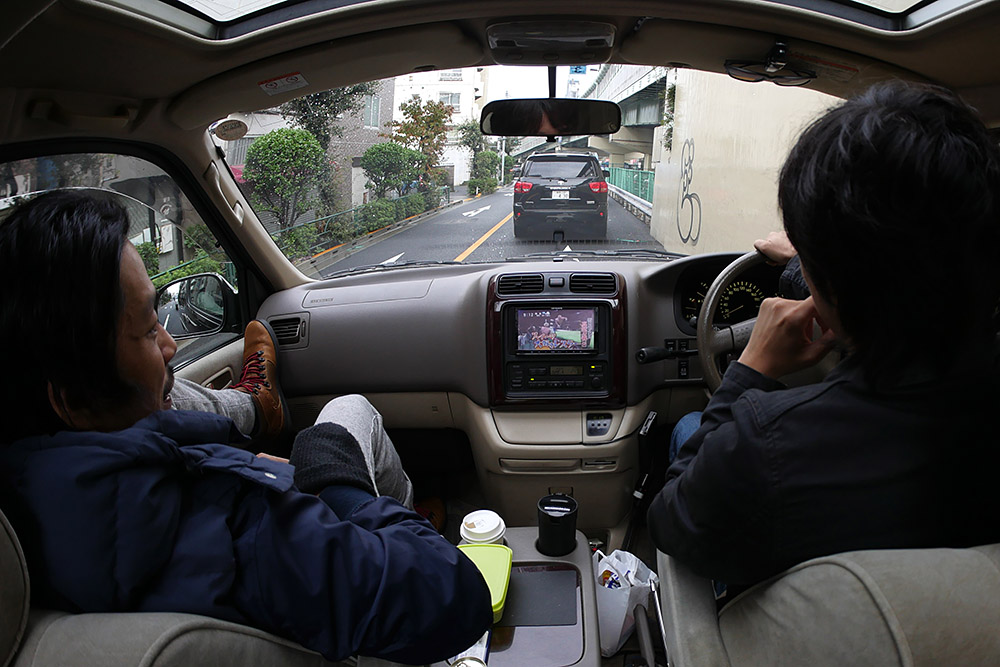 Finally arriving in Kobe, we all met at SpaceArk and the crew was already pretty serious with some of the best flat riders from around the world hanging out.
SpaceArk is not like any bike shop in the US, it's part-bike shop specializing in everything Flat and part-streetwear boutique.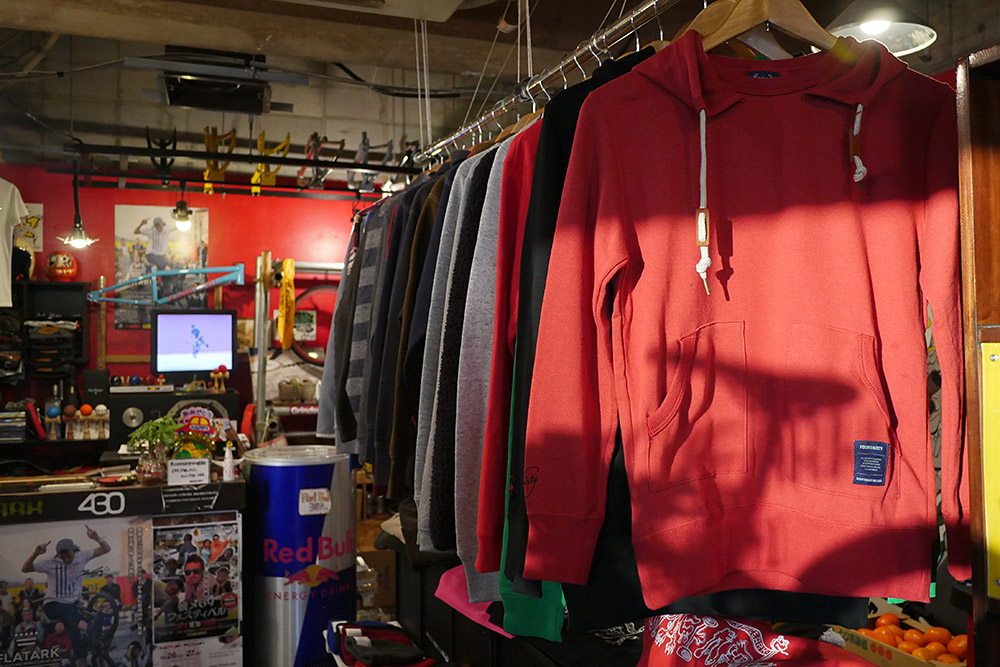 Our international crew then headed for some food, and in typical bmx style, no one had a lock (not that you'd really need one in Japan) so bikes were just stacked on top of each other while we ate.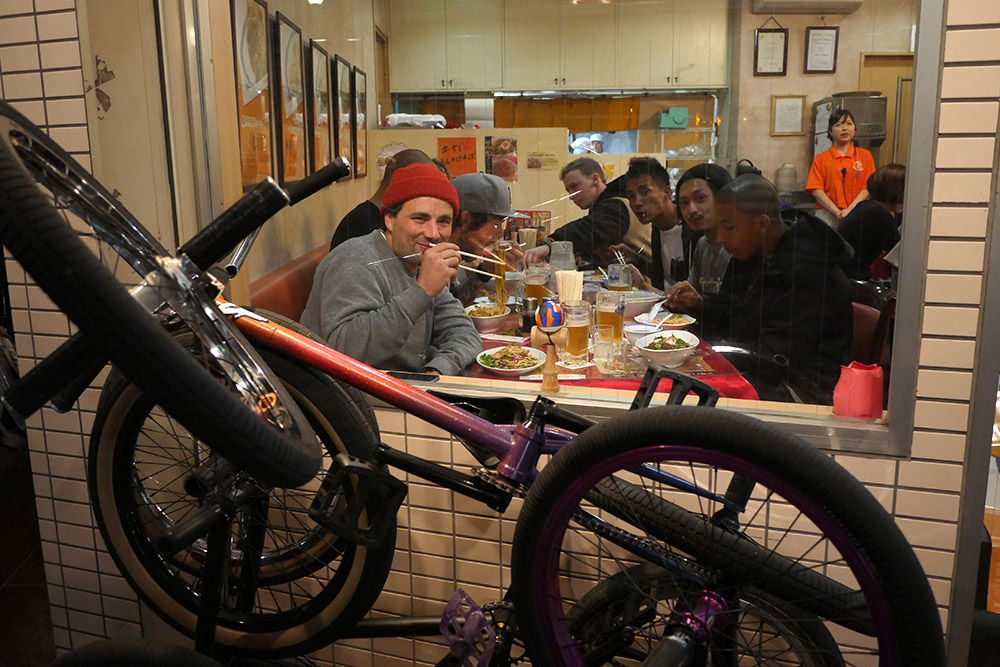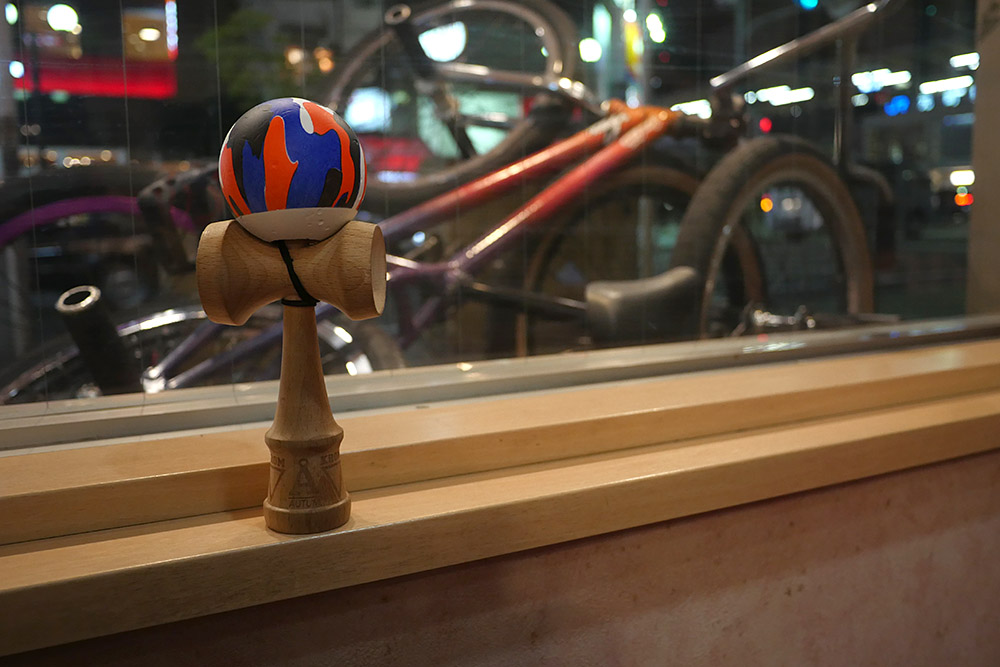 After dinner, I headed across town to meet up with the G-Shock team for "dinner." With a few of my American friends showing up and the entire G-Shock team, things started to get a little more wild and our private room at the restaurant turned into its own little party.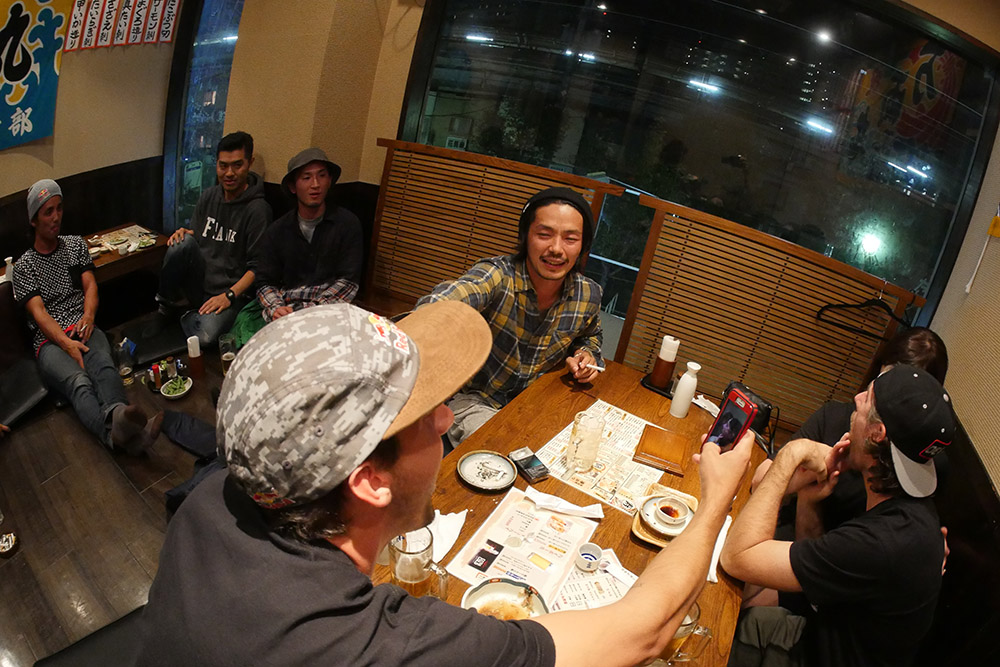 With all the traveling and conscious altering going on, things started to get blurry. After another dinner and more drinks, we found our way to an apartment, and as only Japanese was being spoken and other altering substances were introduced, I simply faded back and watched the scene I was in, yet completely removed from.
I woke up the next morning and everyone headed to Merican Park, which is a famous spot revered by flatlanders from around the world. The best way to get around Kobe is by bike or skateboard, but forgetting to bring either, my only choice was to go full on JV and take it way back.
Luckily flatlanders mostly all run 4 pegs and I find amusement in ridiculous behavior.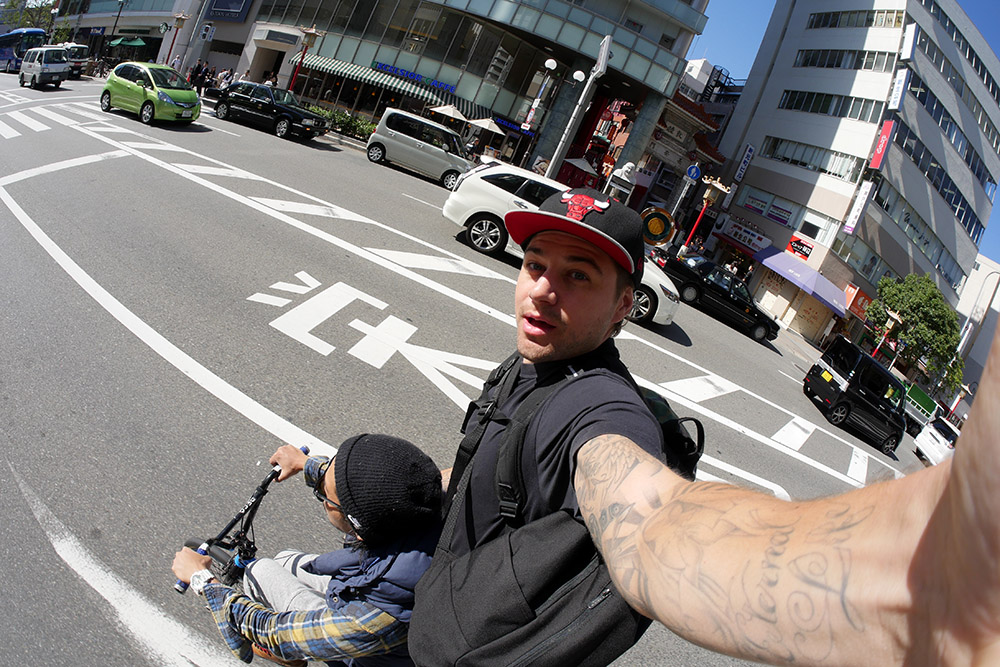 At Merican Plark, I was brought to speed on the current state of flatland. You really have to see this stuff go down in person to understand it.
Tsutomu Kitayama spinning on the front wheel doing variations I still don't understand.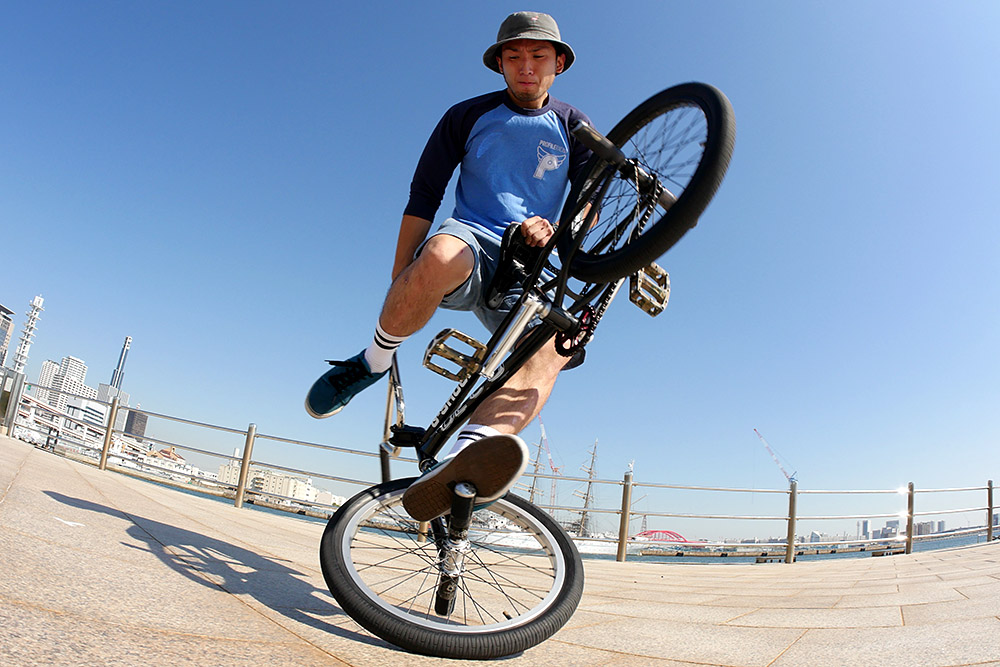 California native Bo Wade made the trip to Kobe doing much better in practice than the actual contest.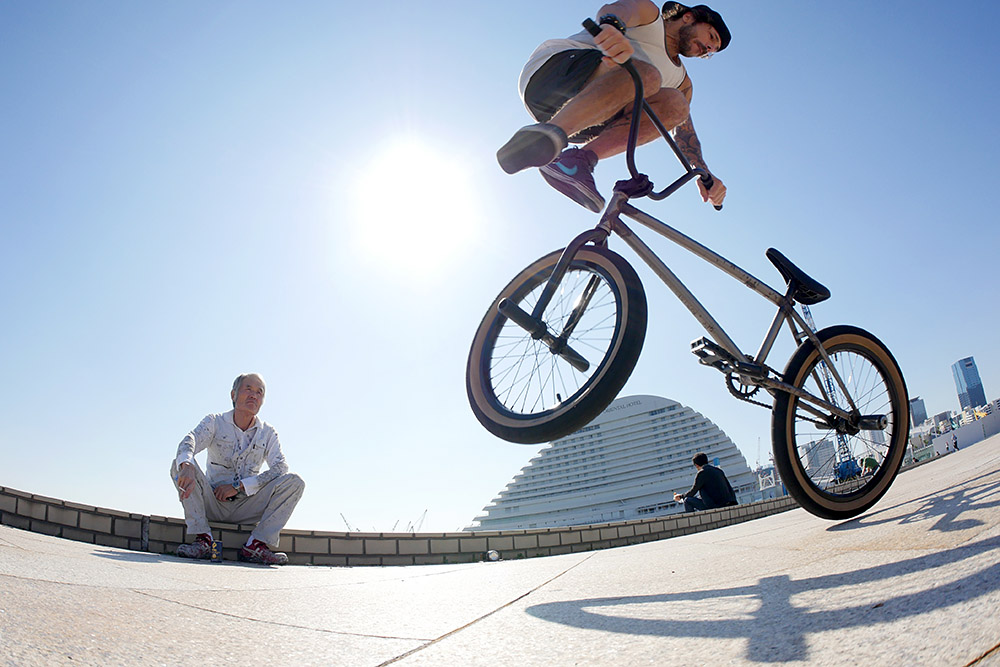 American Terry Adams also came out with crazy moves like this hop bar flip thing, where he hops from one side of the bike to the other switching the bars as he does it. Oh and he starts this move with some speed and ends still rolling.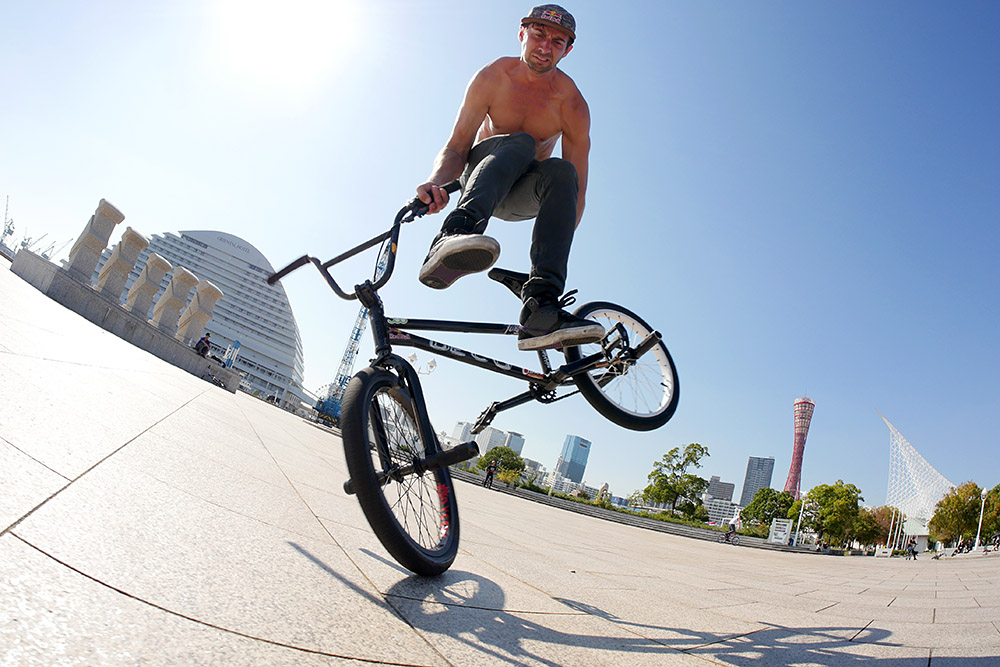 Mind officially blown, I decided to check out a little more of Kobe. So I did a little shopping at stores like Shackman and Saturdays NYC.
With a heavy surf-meets-NYC-meets-Tokyo influence, I'm pretty sure I wanted almost every item at Saturdays NYC.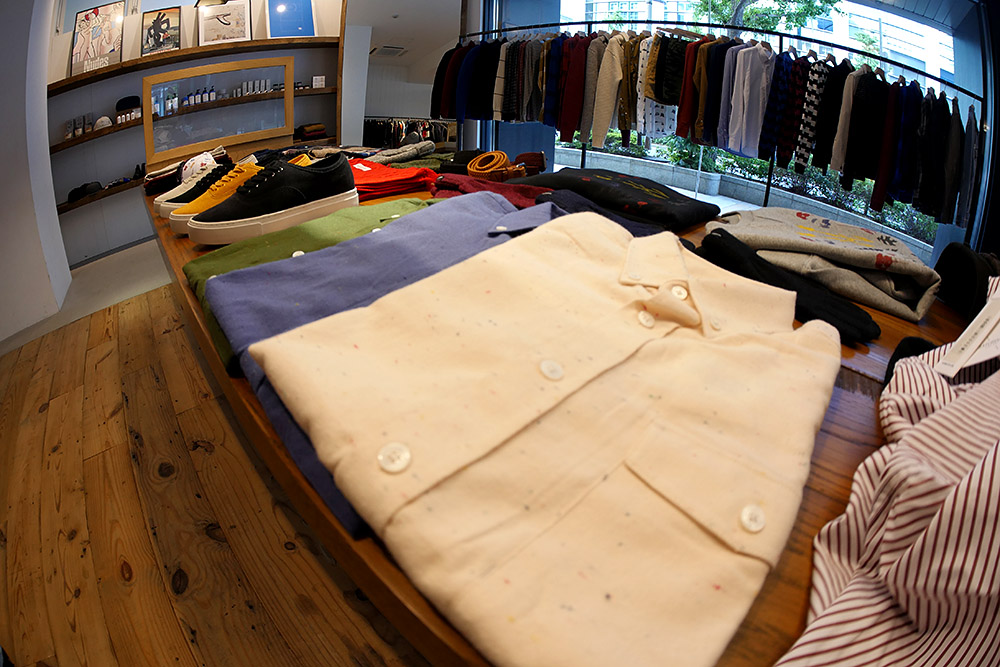 I also visited some shrines, shopping districts, and eateries but that will all be in an upcoming Get Local – but since I have an affinity for Buddhas here's the biggest one I found in Kobe.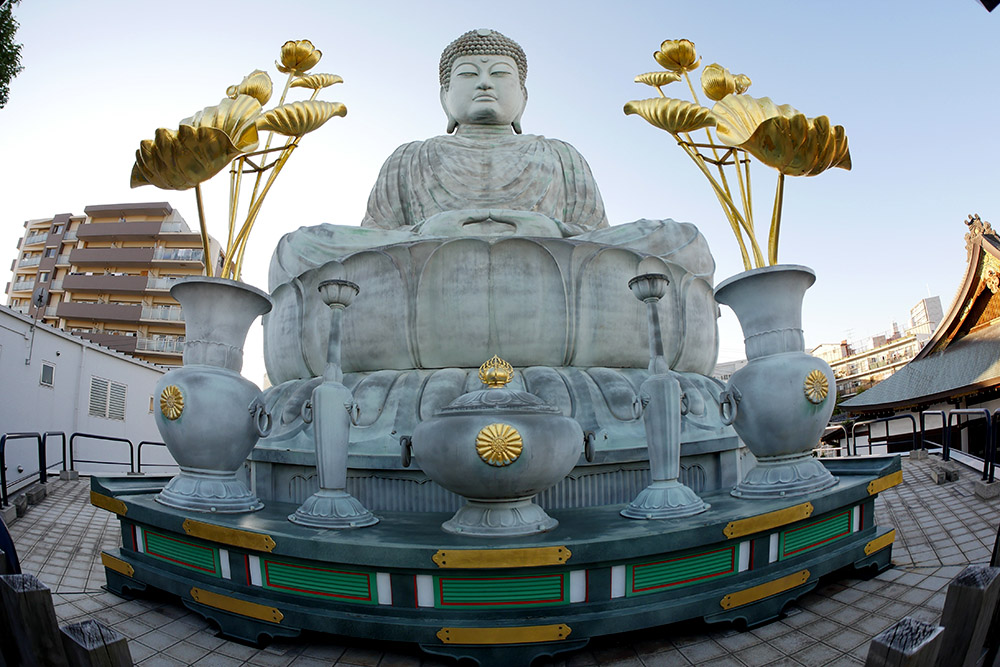 That night, Red Bull took over the Flatark parties, and if you've been to a Red Bull party, you know they don't mess around. They started the night by lighting up the tower to look like a Red Bull can, then lit up the Ferris wheel scrolling in huge letters "Flatark Welcome To Kobe." Next, they unveiled a special Red Bull vending machine with Yohei Uchino on it. Uchi is one of the best flatlanders in the world – pretty much a celebrity in Japan, and now is the only athlete Red Bull has ever put on their own vending machine. Finally, there was a big Flatark party where they announced next year's prize to be $50,000, which believe will make Flatark the highest paying bmx event in the world.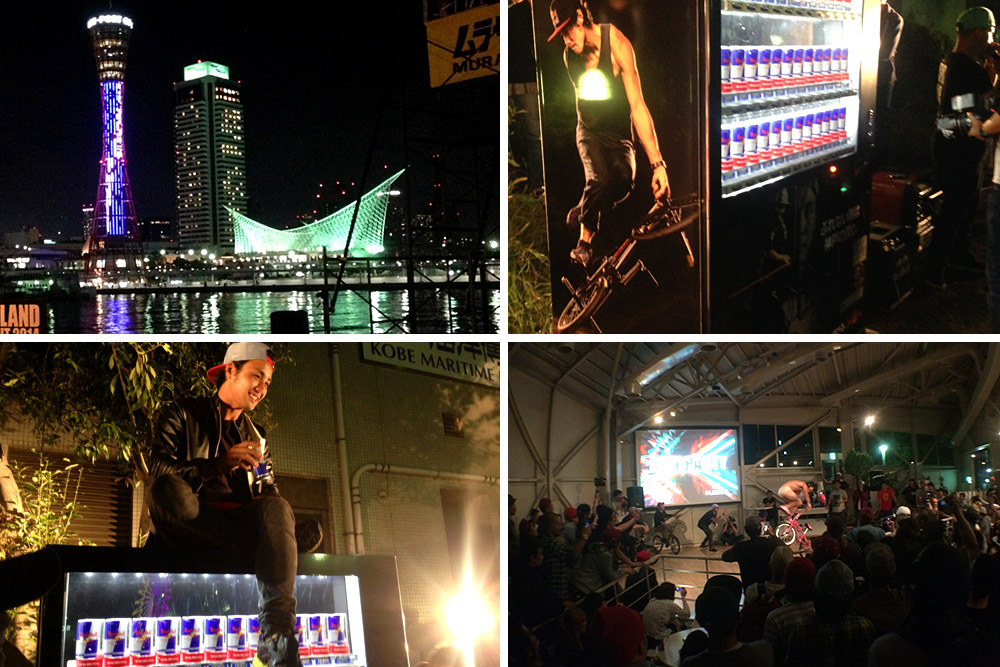 A few of us finished the night with a pretty typical Japanese karaoke experience. It's definitely impressive how the Japanese don't mind turning it up even in tiny groups.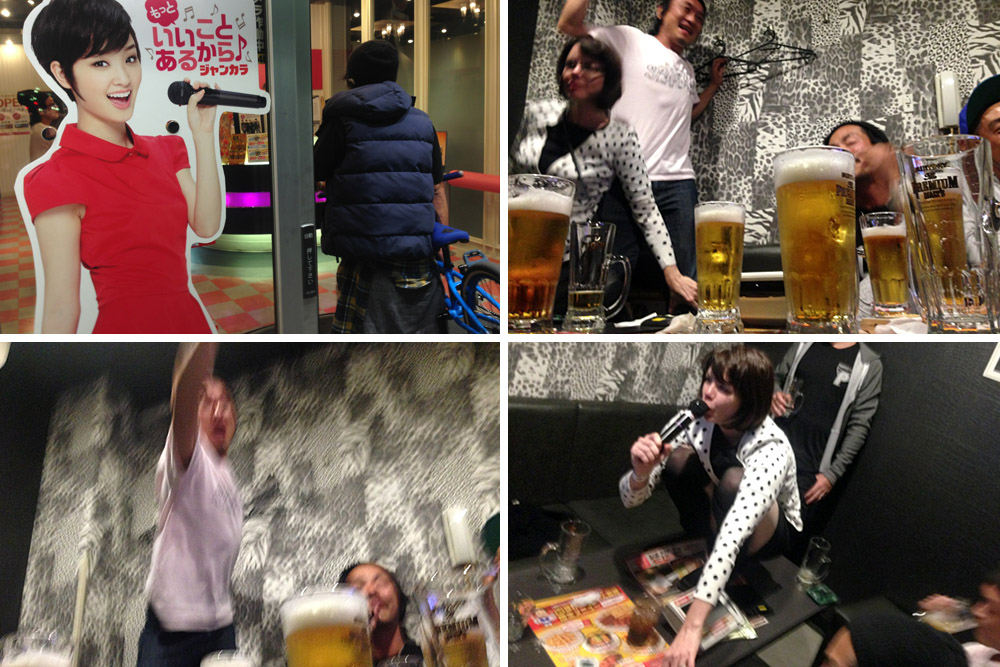 When the actual Flatark contest rolled around, I was in pretty rough shape, but the crowd couldn't have been more stoked.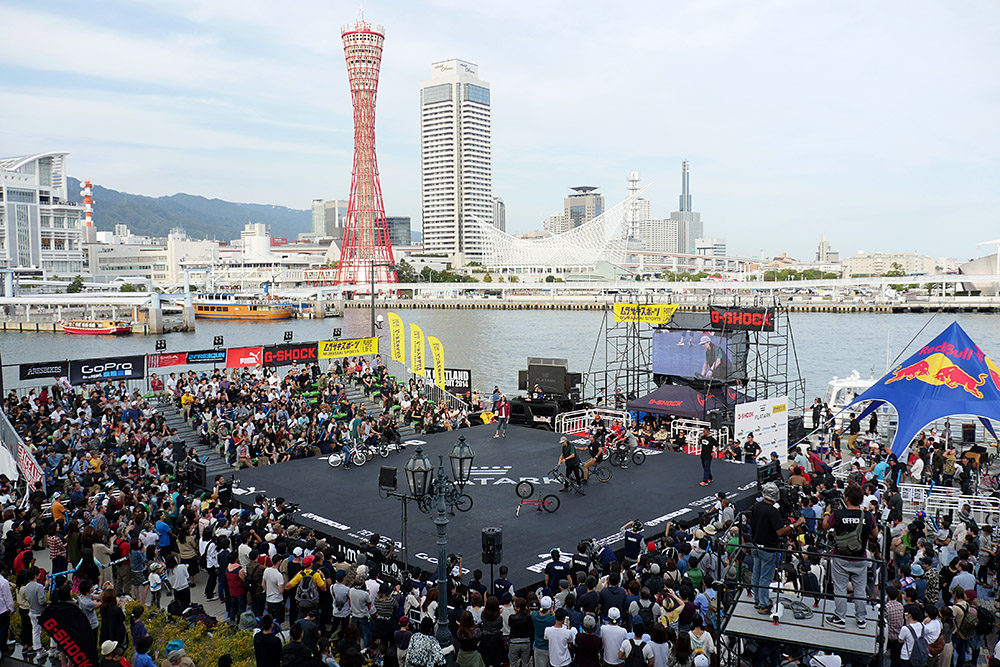 Like any sport, a lot of bmx is people focused on competition in almost every way on and off the bike. So to me, the coolest thing to me about the whole event was how stoked all the competitors were on actual riding and how much love and support they show for each other.
These dudes are out there cheering for direct competitors (knocking friends out of the event and making their own chances worse) strictly because they thought what just happened was that dope. These moments actually made me smile.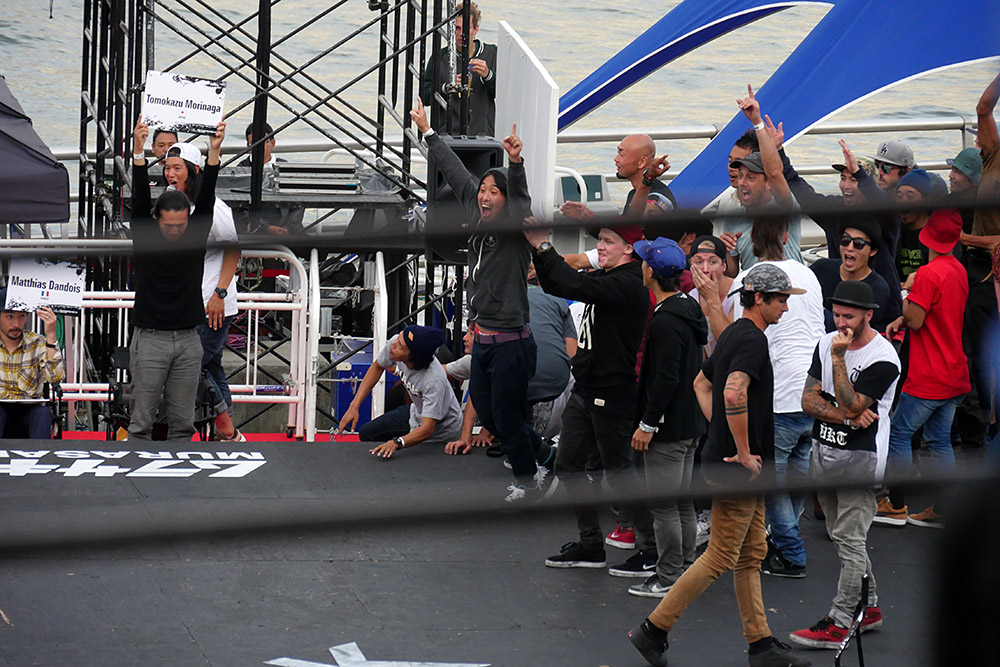 While too much good riding went down to list, I was especially impressed by Viki Gomez, Alex Jumelin, and many of the Japanese locals I had never even heard of before. None of that really matters because my buddy Uchi took the win with his array of signature spins and overall awesomeness.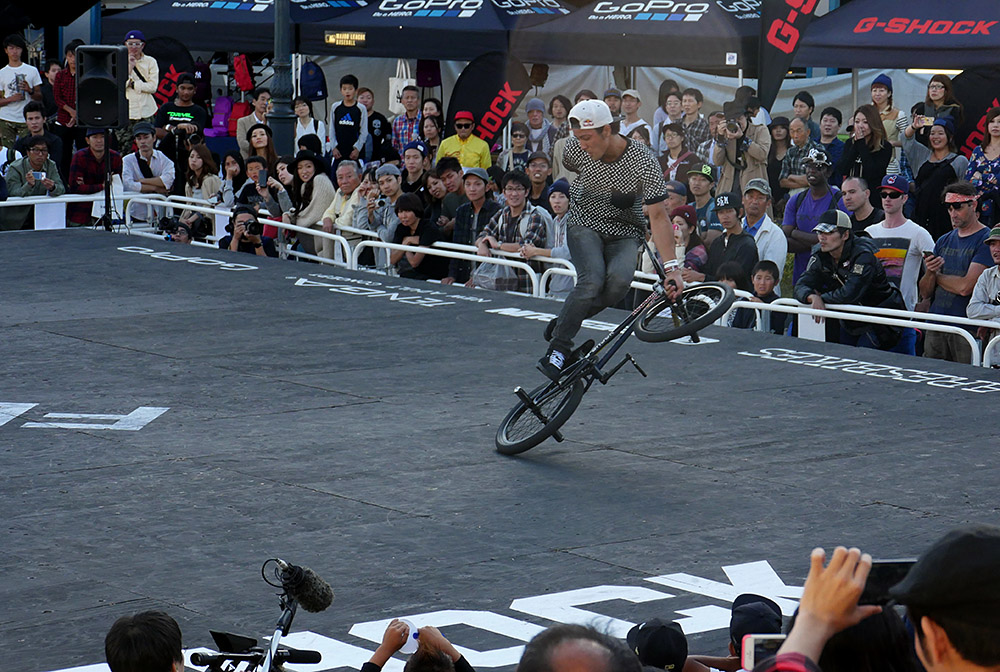 The Flatark after parties have turned into something of legend. This year, the party was held on a boat and it didn't take long for things to get out of hand. It's pretty hard to put in words or even capture on film the overwhelming crazy/good vibes of the party. I can say that it would actually get so hyped that after about 10 minutes inside, you would have to go outside to get some air and reset your system and prepare for the next round. It was like the most grueling, yet amazing title fight you never want to end.
I honestly can't thank Uchi and Hiroshi enough for insisting I came out. Flatark was amazing and this trip was one of the best in a long time.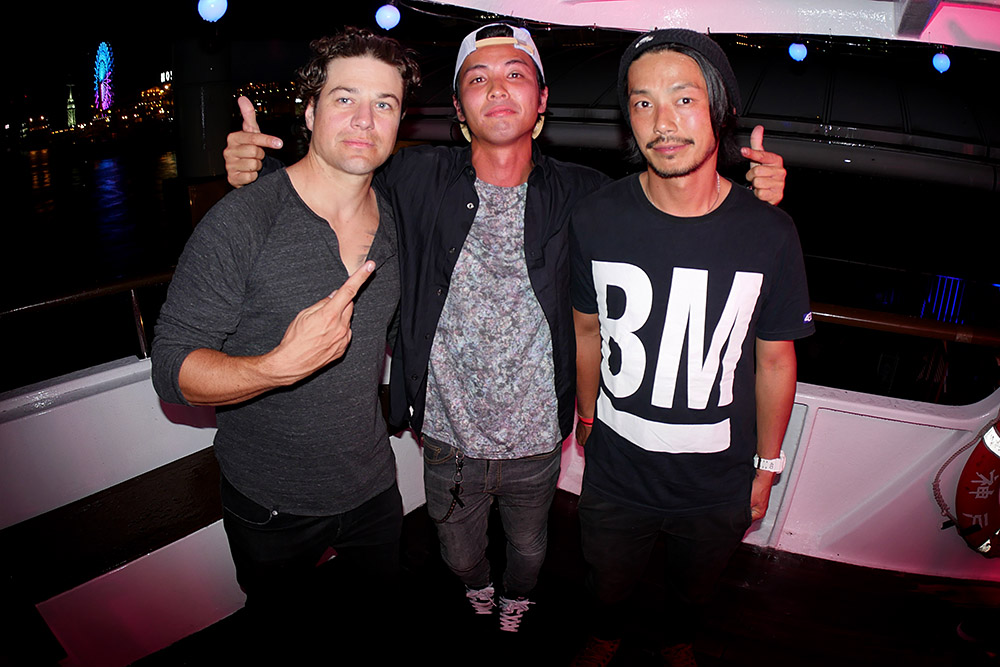 Somehow about 30 minutes in, Terry Adams blew out of his clothes, which obviously led to jumping rope with his own jeans.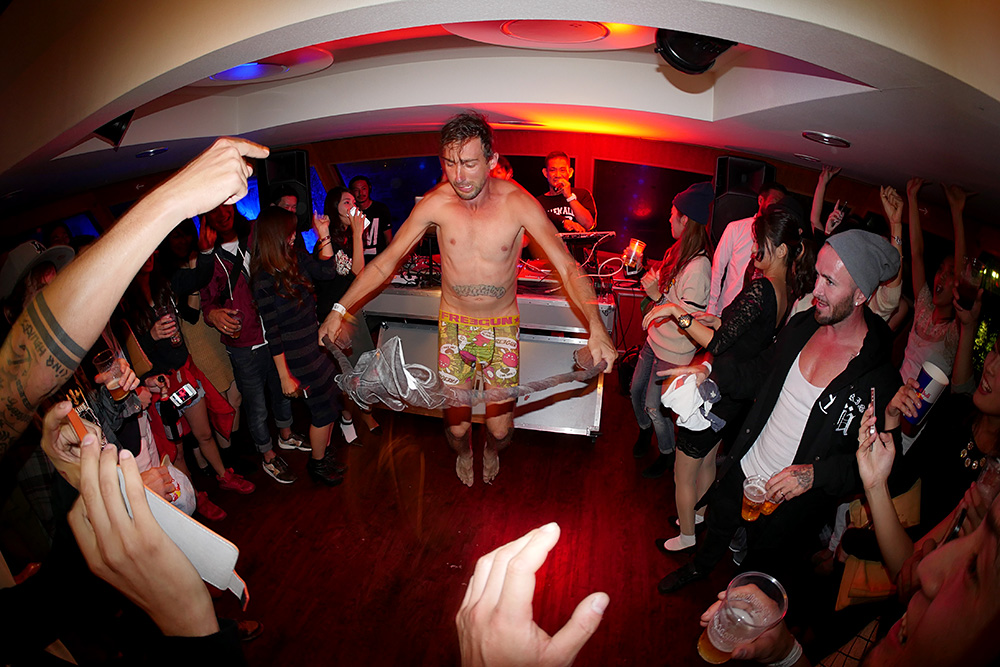 Like a true champion, Uchi spent a good portion of his winnings buying drinks for everyone else including pouring champagne down everyone's face.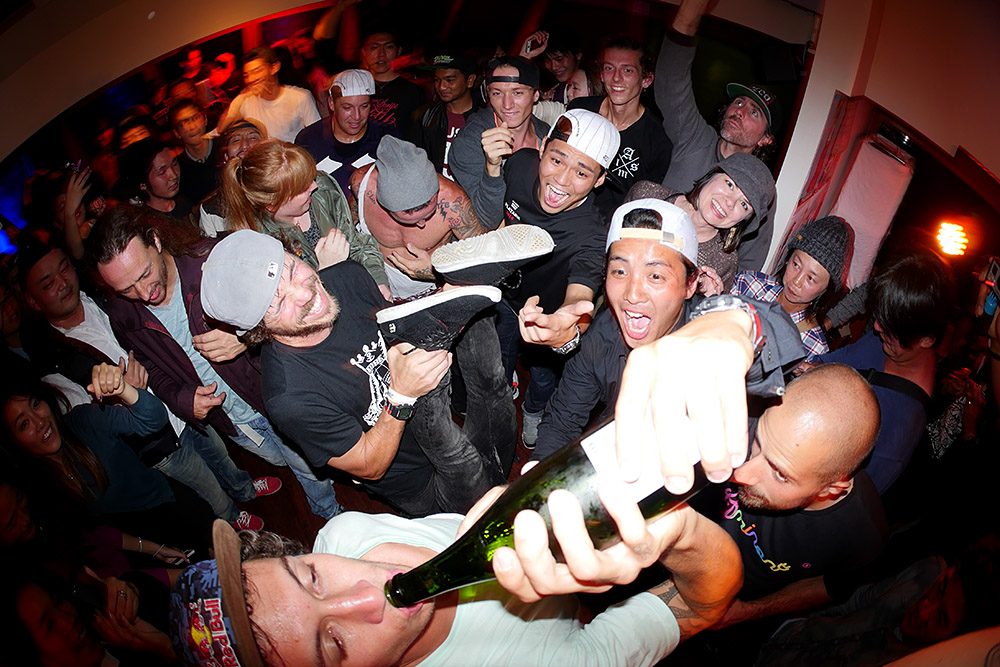 Terry Adams may not have won the contest, but he definitely won the party.