This past weekend, the homies and I had a chance to get out of Anchorage again and hit the road. This time for Fairbanks, AK, a little under 400 miles away from our hometown. We didn't have much of a plan, besides trying to catch some more photos of The Northern Lights (Fairbanks is partly known for their extra vibrant displays of the Aurora Borealis), hike, and get Chinese food from the famed Pagoda Chinese Restaurant.
We left Anchorage around ten o'clock PM after picking up photohomie Mikey, and our apprentice for the weekend, young Thomas. Fast forward through the seven or so hours of driving, getting to Fairbanks, finding a hotel, sleeping for three hours, and here we are, Fairbanks Pt. 1.
One of the first things we did was scope out the local thrift shops, hoping to find gold.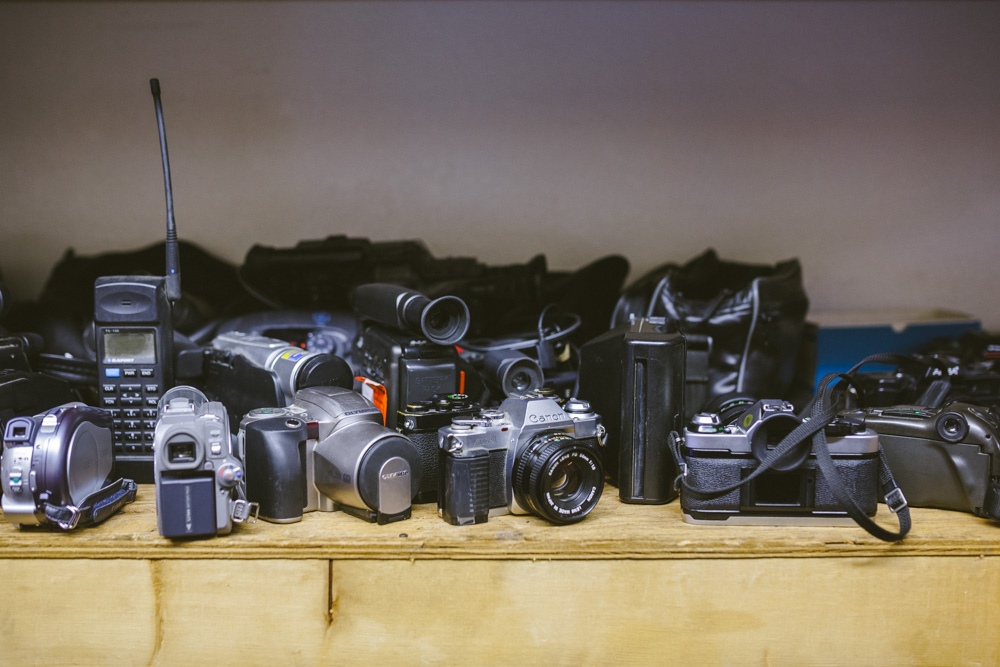 Shoutout to the lady at Two Dice Antiques who kept staring at us like we were about to rob the place.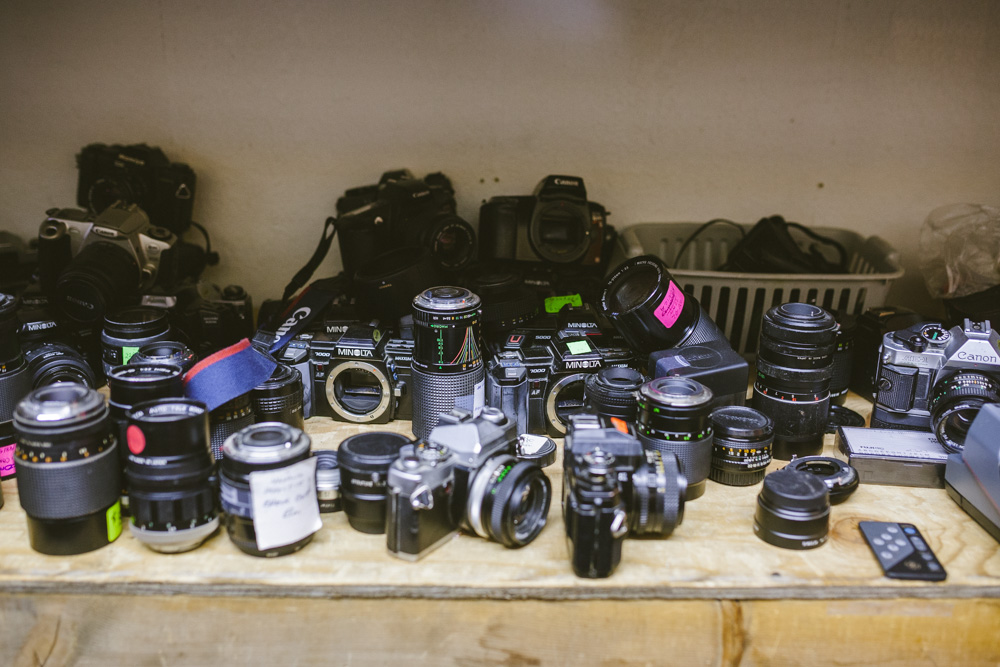 VHS City, if you were looking for a copy of Dante's Peak, I got you.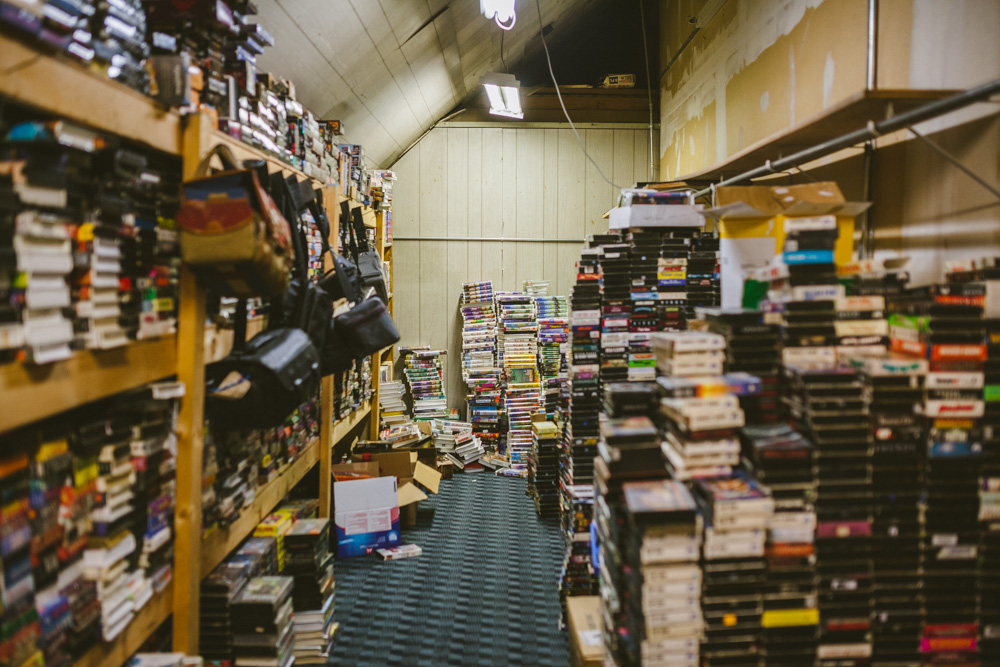 Found an old family portrait while checking out the shop.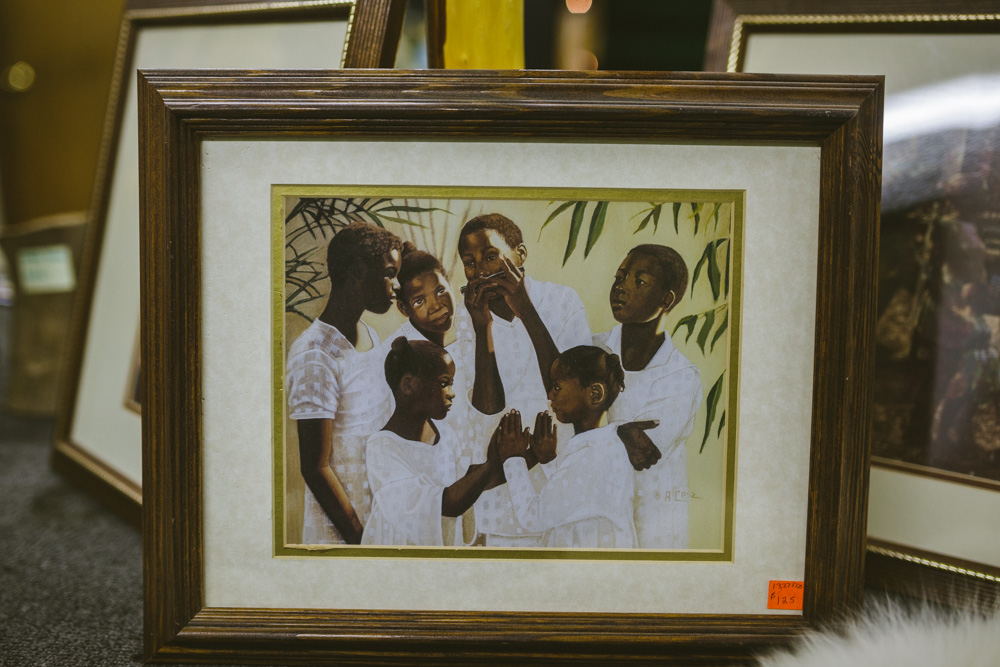 Young Thomas, Old Young, and Mikey.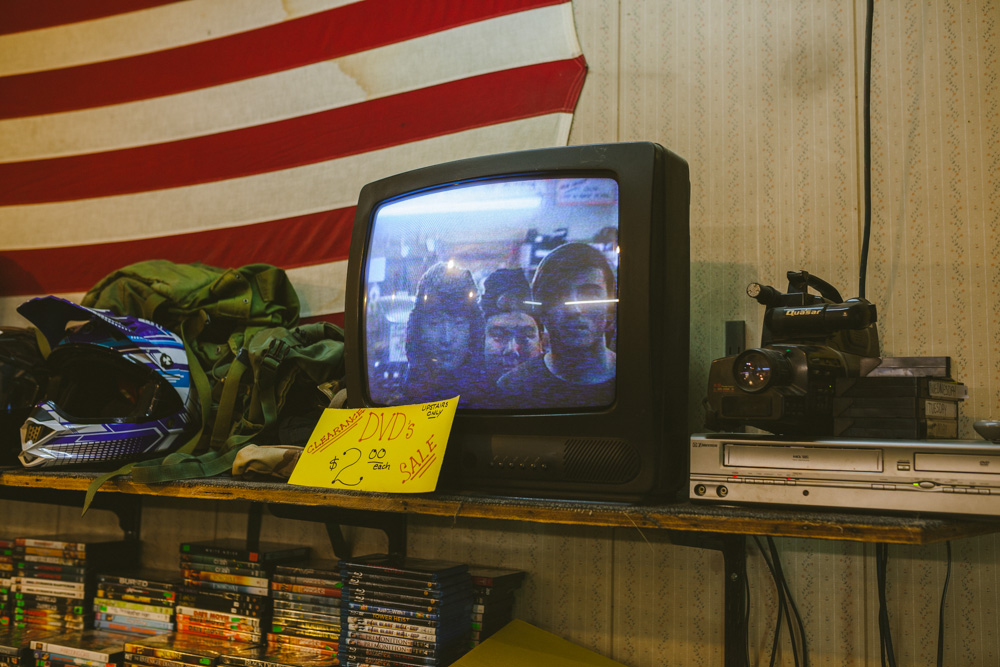 After checking out all the thrift shops and antique stores we realized there wasn't a whole lot to do in Fairbanks. So we headed to North Pole, just outside of town to go check out Pagoda, which ended up being just okay.
Getting into town we were greeted by a 50ft Santa Claus, staring into our souls and reminding us that our days of being on the "nice" list are long gone.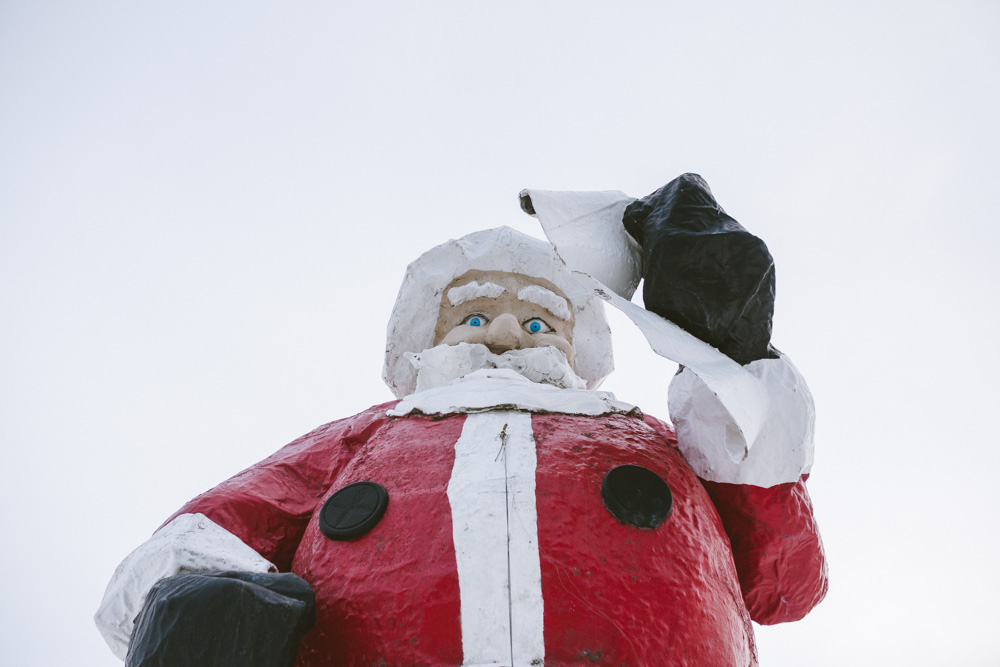 After a few hours we headed back into Fairbanks to check out the busy part of the city and link up with some snowboarding homies from the Dinosaurs Will Die team, but due to some of the Debbie Downers in Squarebanks kicking them out of every spot, we couldn't make that happen. We did find this woman who dug our cameras and did her best rendition of the dance from this song I've heard twice in my life.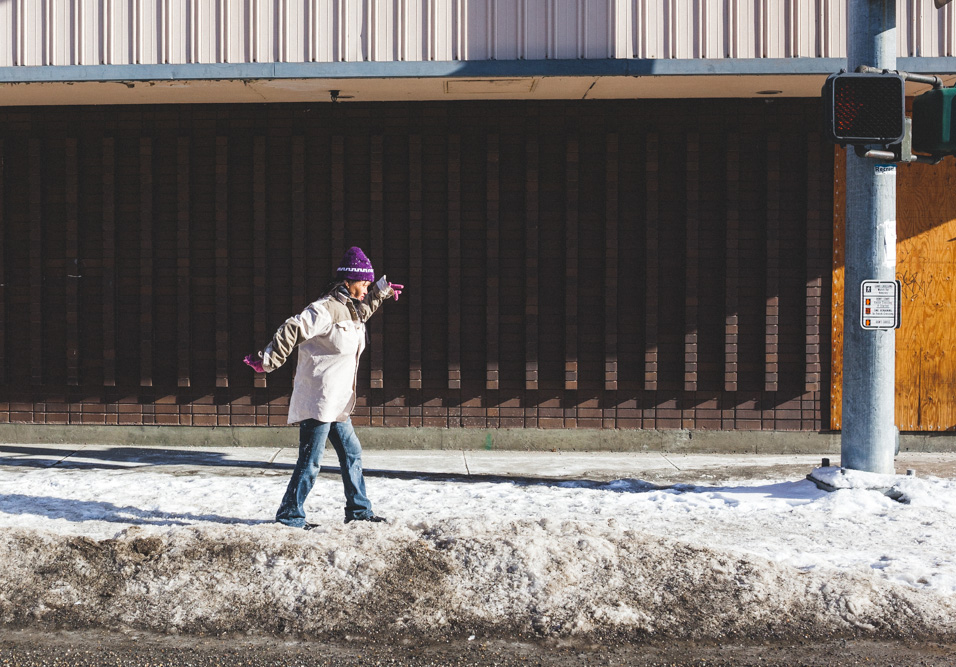 After cruising through Downtown Fairbanks, we headed back to the hotel to recoup and grab our gear for some night hiking. We linked up with a local Instagrammer named Aaron, who introduced us to Angel's Rock, a trail about fifty miles outside of the city.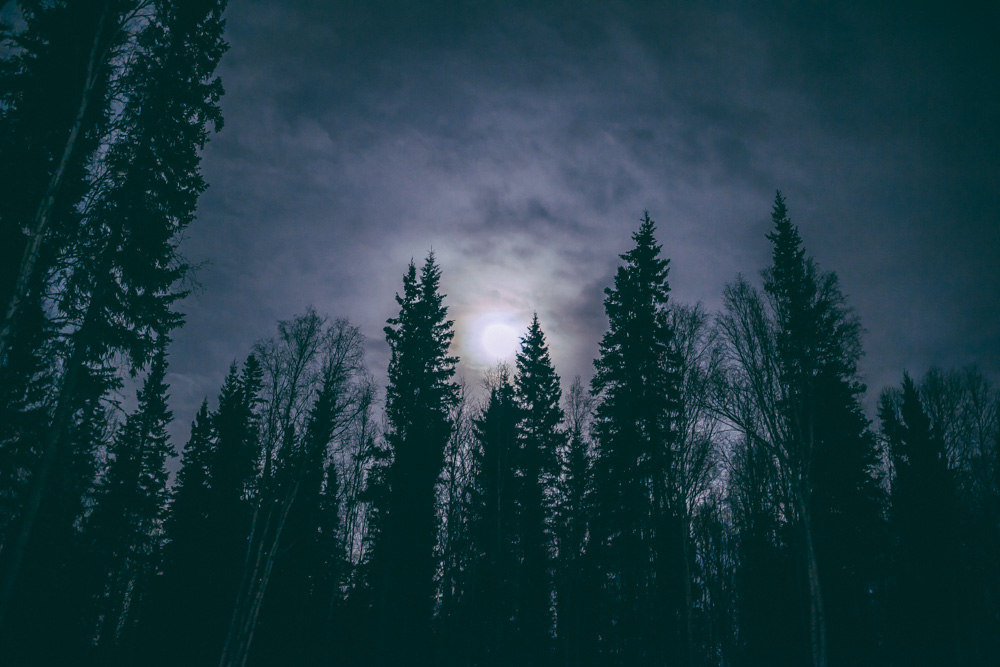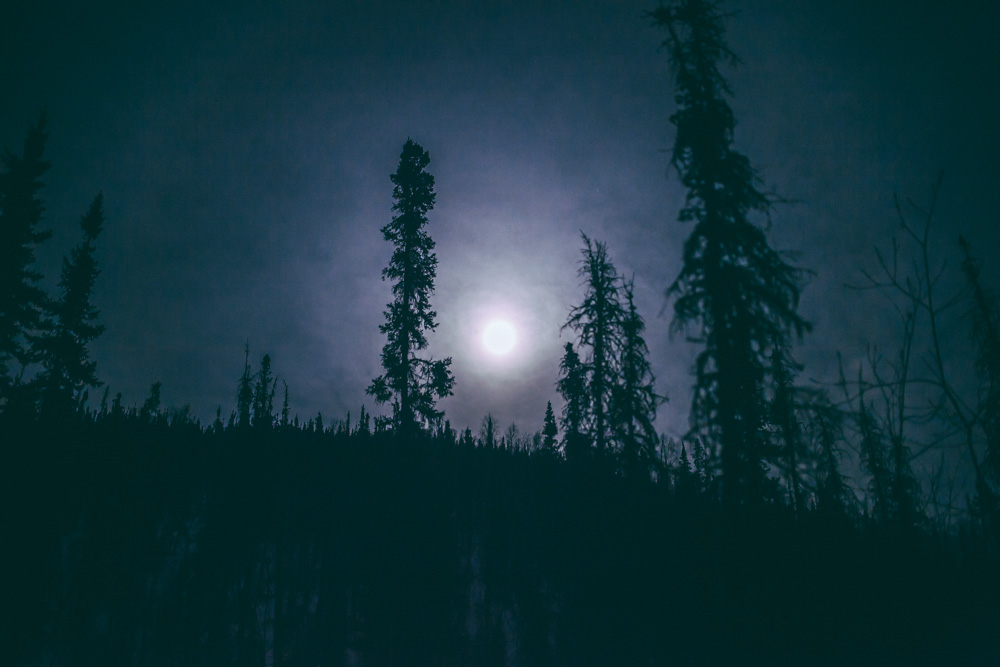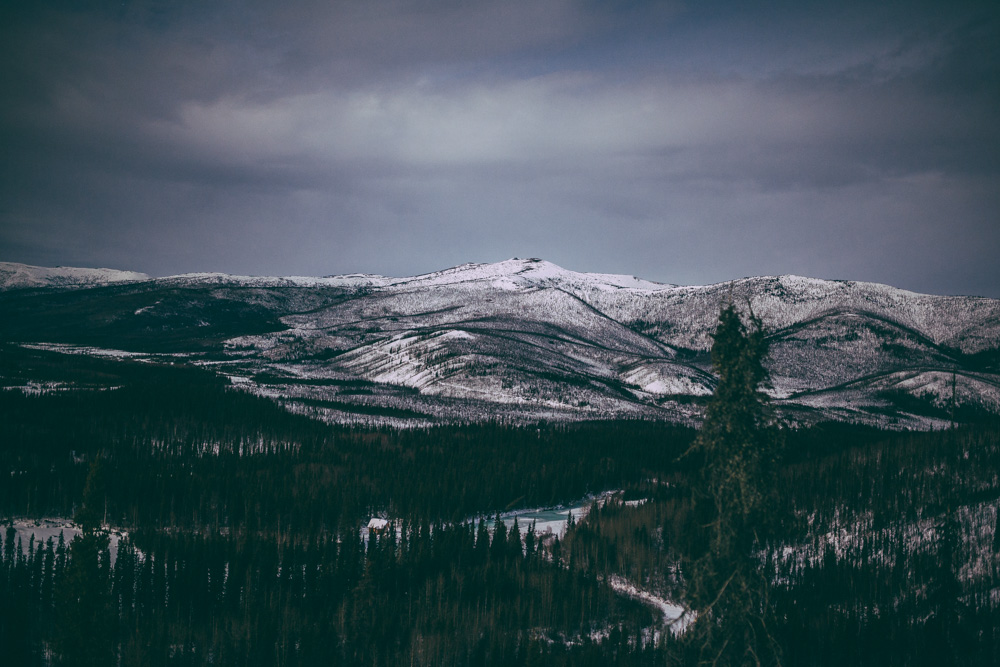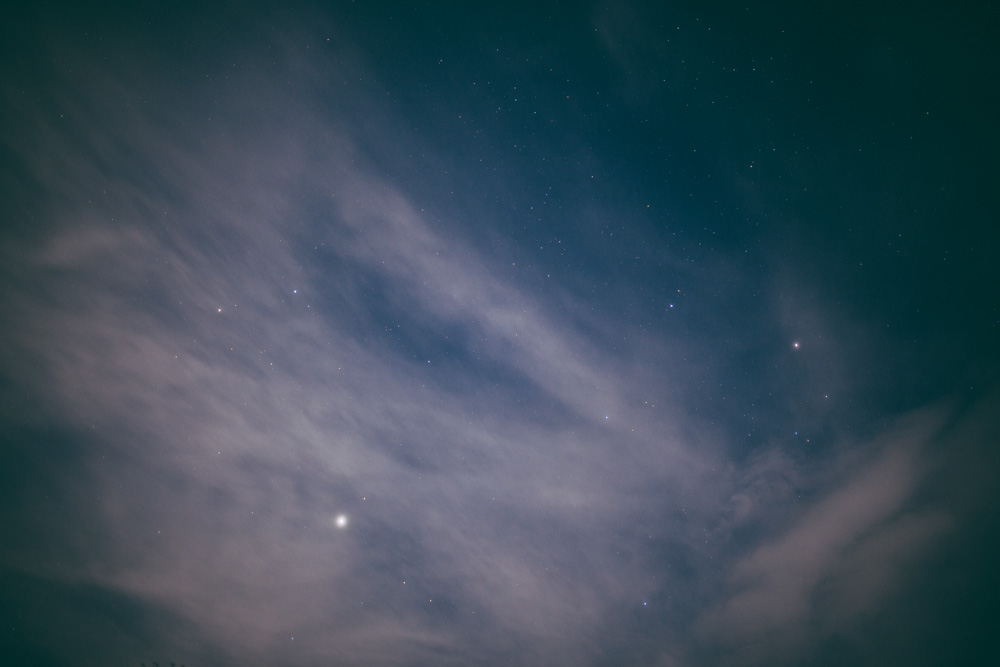 No luck on The Northern Lights, but still a fun hike. Plus I only fell four times on the way back down…
That pretty much wraps up our first day in Fairbanks. Stay tuned for what happened next.