Australian Chef Louis Tikaram has been cooking for over 10 years, leaving his original position of head chef at Sydney's critically-acclaimed restaurant Longrain to lead the kitchen at the recently-opened EP + LP in LA.
Growing up on a farm, Tikaram discovered his passion for cooking and entertaining from his grandma. In the traditional Fijian style, he hand-squeezed coconut milk, dined with family, and learned in the interconnectedness of community and food-sharing. To this day, he still visits each and every farm that sources EP + LP's meat and vegetables, spends a day with the farmhands and owners, and knows them by name. As a teen, he soon found himself inspired by American culture: "[Australia's] always saturated by the US. I love basketball, rap—West Coast rap. You know, young kid in the country listening to N.W.A." So when the opportunity presented itself, the Aussie made his dream come true and set off to work in Los Angeles, bringing a bit of his heritage right along with him through dishes he deems "Modern Asian"—a celebration of his Fijian background and love of Southeast Asian and Thai food.
Now, with EP + LP's renown spreading through Melrose and Fairfax, the two-storie restaurant's owner feels familial ties with his cultural roots in streetwear: "Now, to live on Rosewood down the road from The Hundreds and Supreme… Even though you're so far away from your family, you've got some family in some sense with some people who have common interests, which is cool!" Watch as Chef Tikaram prepares his signature baby green lip abalone from South Australia, cooked over a wood grill in-shell with green curry paste and Thai basil below.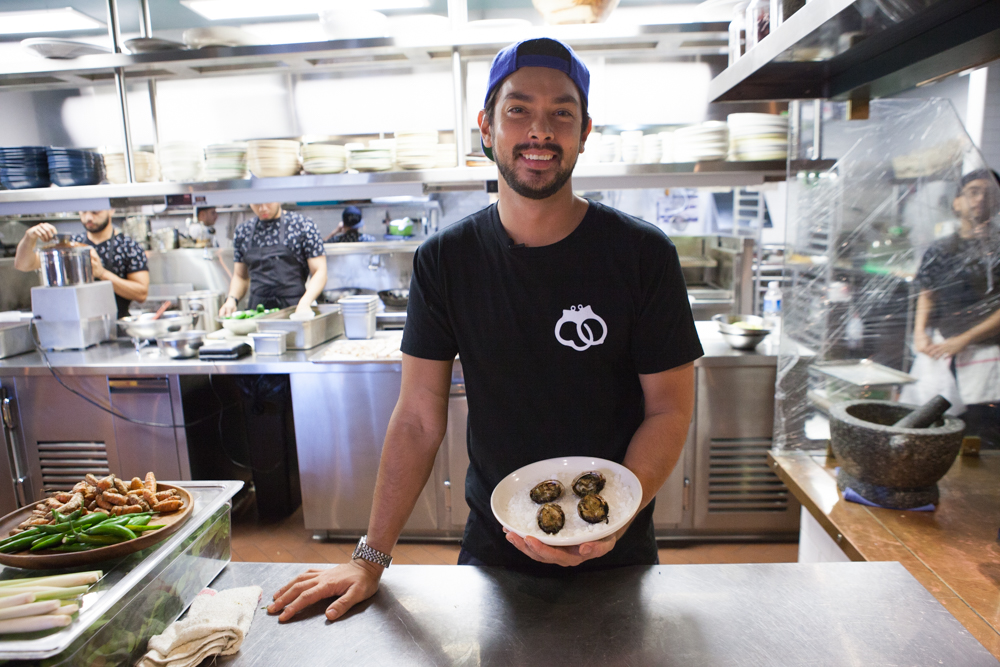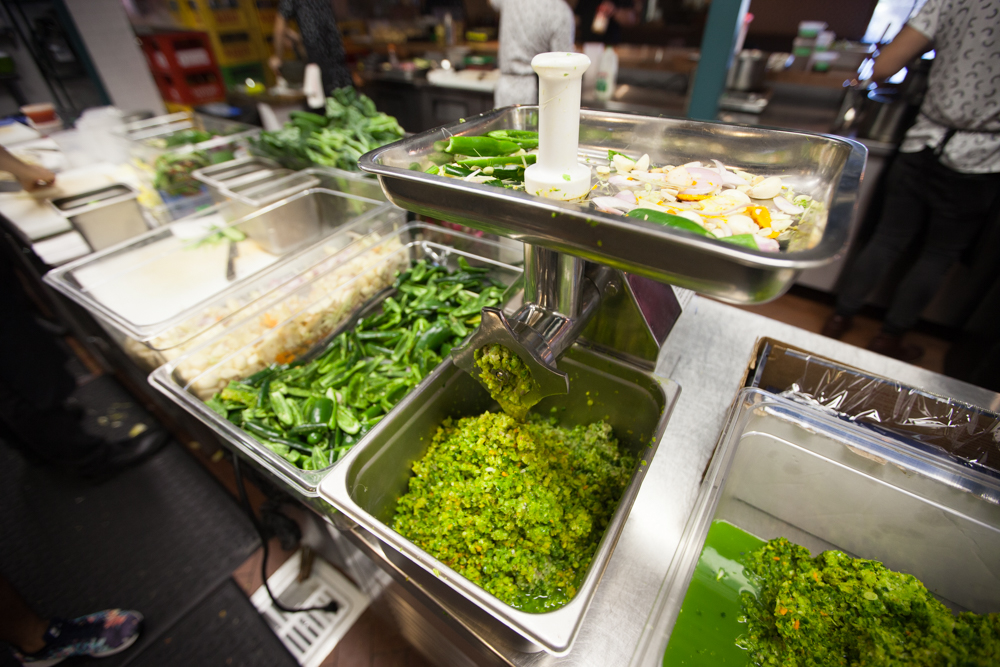 Grinding ingredients for the green curry paste, which is made up of over 20 ingredients and takes hours to make.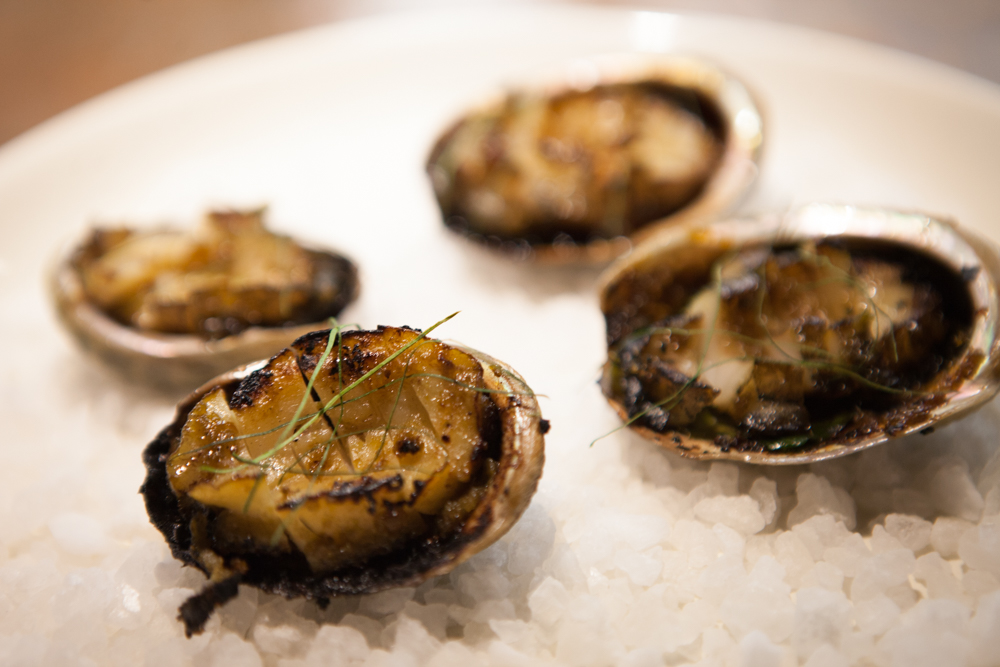 EP + LP's baby green lip abalone dish.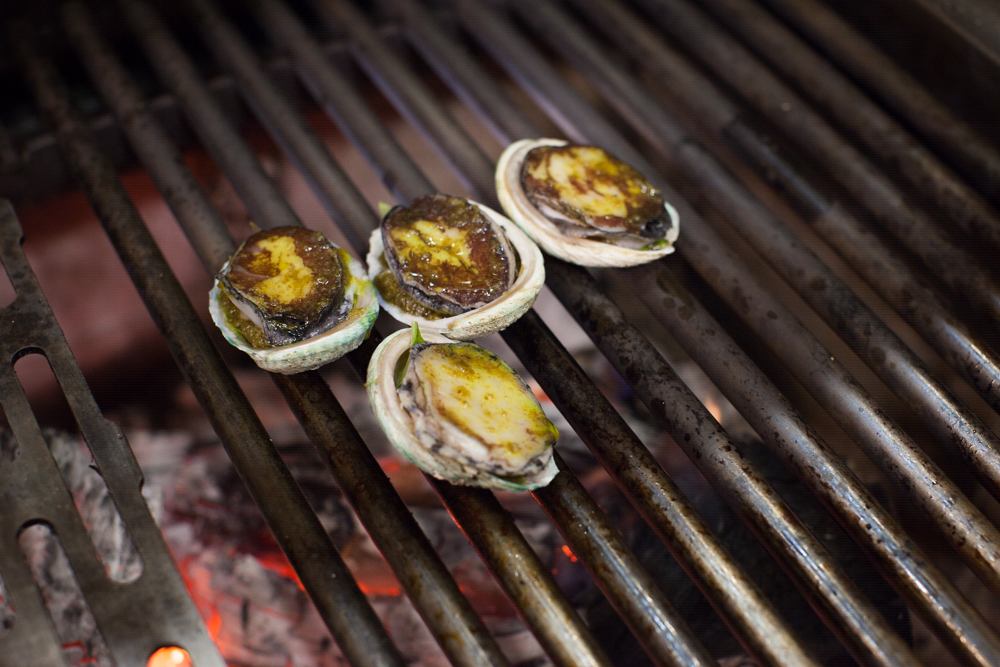 Cooking on the wood grill.