The final part of our "epic" journey was upon us – making our way from Santa Barbara to Los Angeles. To put it in perspective for any fellow UK residents, San Francisco to LA is like driving from London to Dundee via Manchester, except on backroads and not motorways. Although, granted, the California Route 1 is much more scenic than taking the M6 past Warrington.
The journey from Santa Barbara to LA is relatively short and actually of all the stages of this journey, probably the most boring in terms of scenery. Our first stop was the infamous El Matador beach in Malibu, a beautiful Pacific hideaway off the main road in LA's most prestigious location. It was a weekday, so we were sharing the beach with the type of LA resident that can afford to be at a beach on a Tuesday, i.e. people a lot richer than us.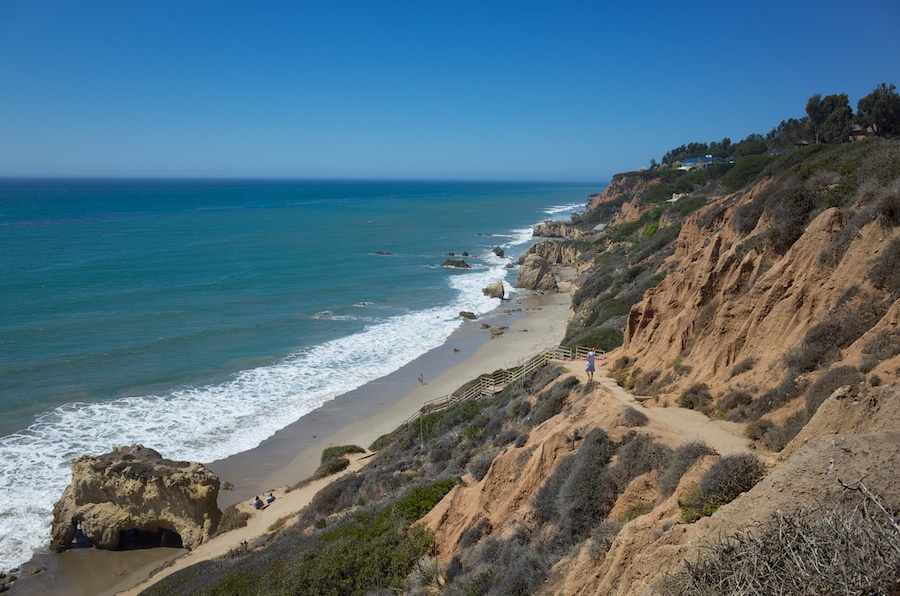 I can only take the relative boredom of beaches for so long, so we packed up and headed into Santa Monica. It's probably worthwhile mentioning at this point that LA suffers from what's called an "Indian summer," which is a period of unseasonably hot weather that occurs in Autumn (that's 'Fall' for all you Americans). I'm not great with hot weather – I loved San Francisco for its climate, and I genuinely believed that LA would be slightly cooler during September. Wrong. It was fucking roasting.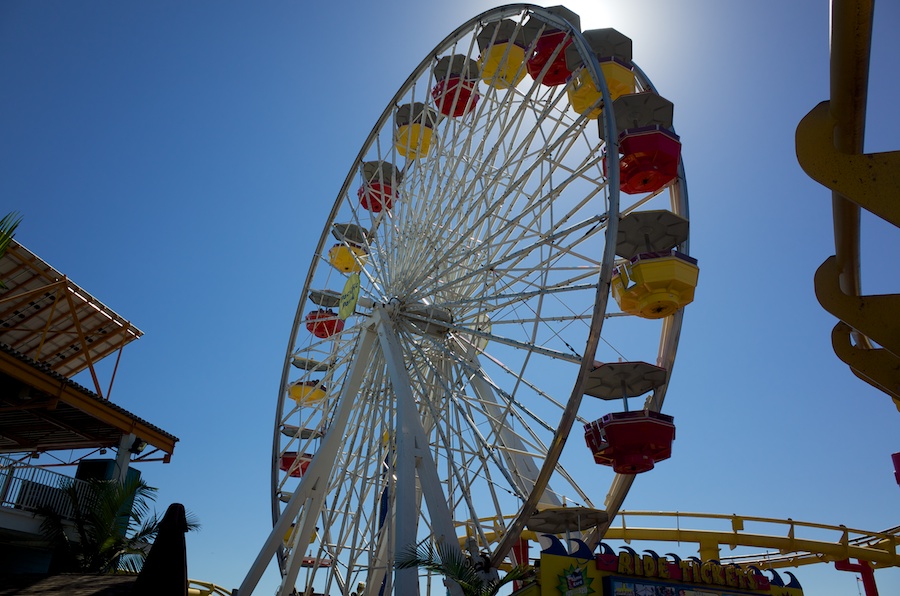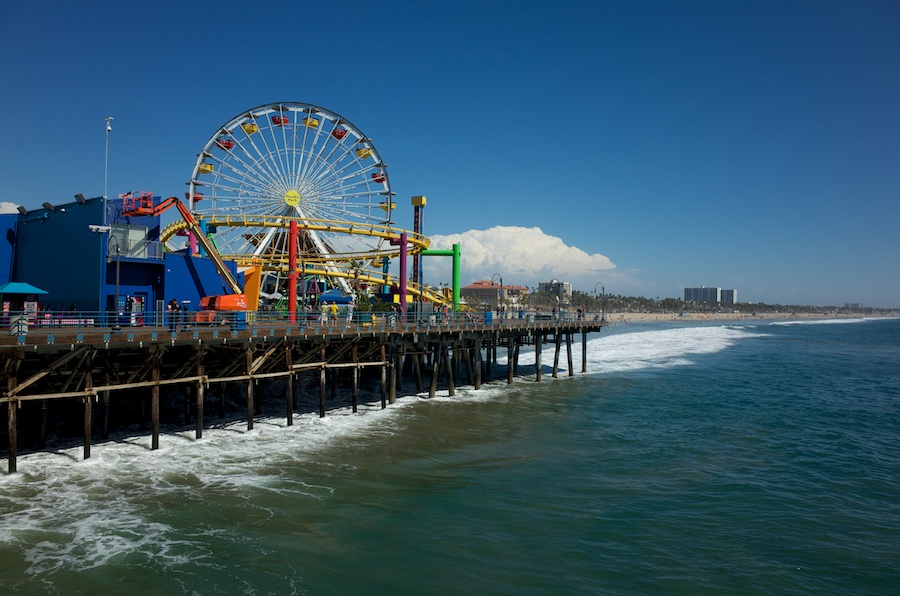 We dragged ourselves to The Hundreds Santa Monica only to find out the Air Con was broken and all my dreams of a nice cool environment to eyeball the latest collection had been shattered into a million pieces. I couldn't even have a beer as I had to drive. Fuck LA.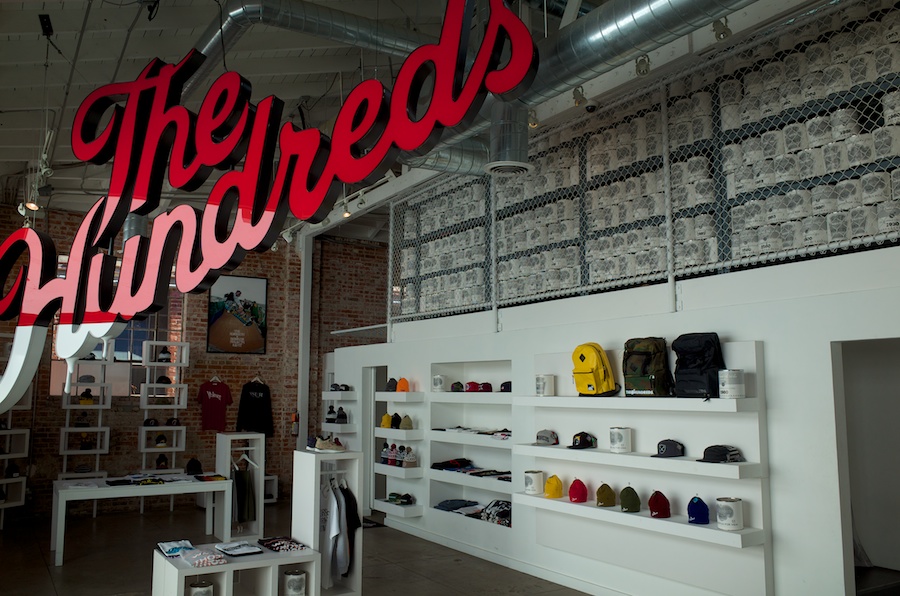 My mood worsened as we checked into the Ace Hotel in downtown. A) Parking in Downtown is basically daylight robbery and B) the lock on our room door was broken. To the Ace's credit, we were promptly upgraded (to the top floor, suck it, haters) and we ascended to the rooftop bar, where I still couldn't have a beer because it's LA and public transport sucks so I had to drive to dinner. Seriously LA, what the fuck is this shit?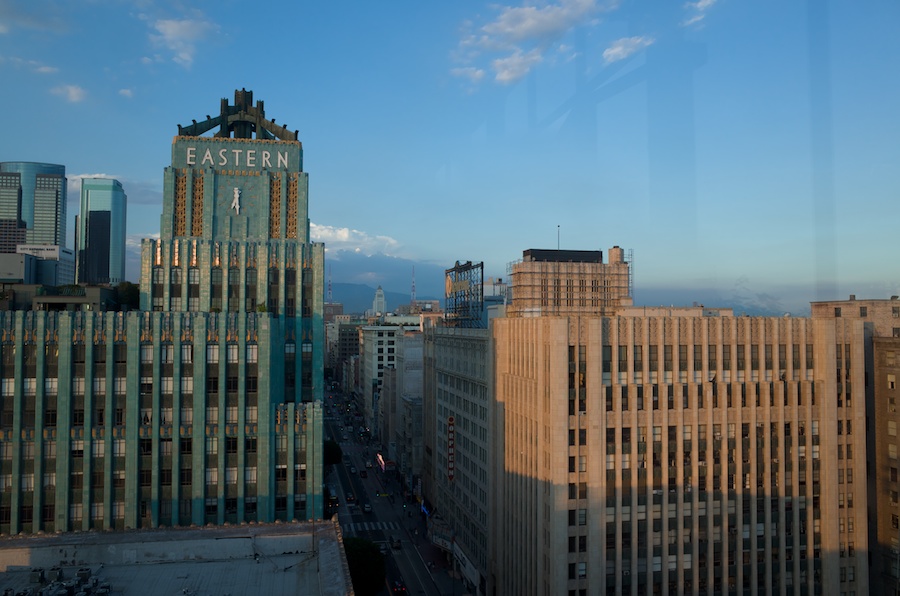 The view was pretty good though.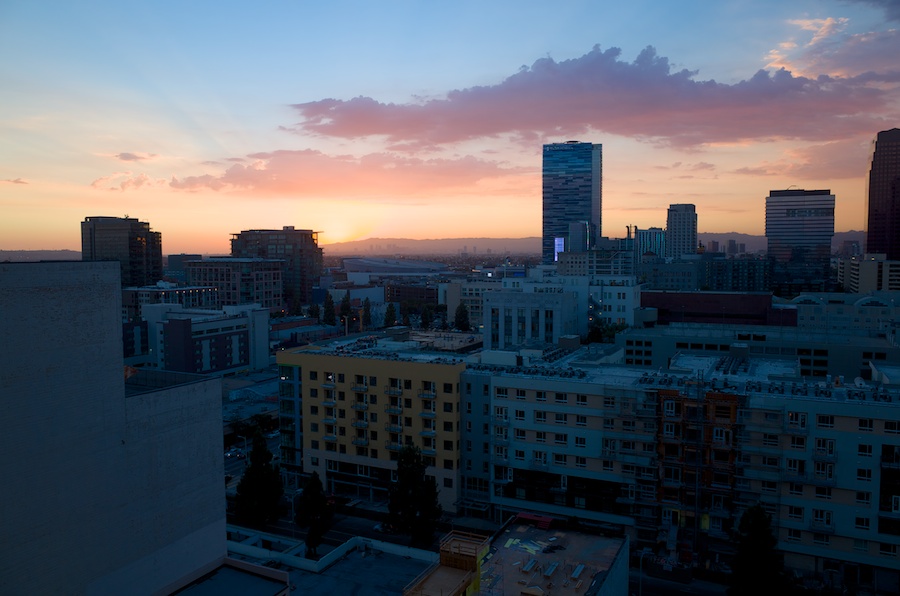 That night we had dinner at Roy Choi's Commissary restaurant in the Line Hotel in Korea Town. It's absolutely badass, if you get the chance to go, go. The menu is messed up though – it's just pictures of random key ingredients which you pick and hope the meal they're part of isn't crap. Luckily, nothing we tried was, and I actually really enjoyed the Russian roulette way of choosing food. I had my fingers crossed the whole time hoping there were no shrimps in my burger (there weren't).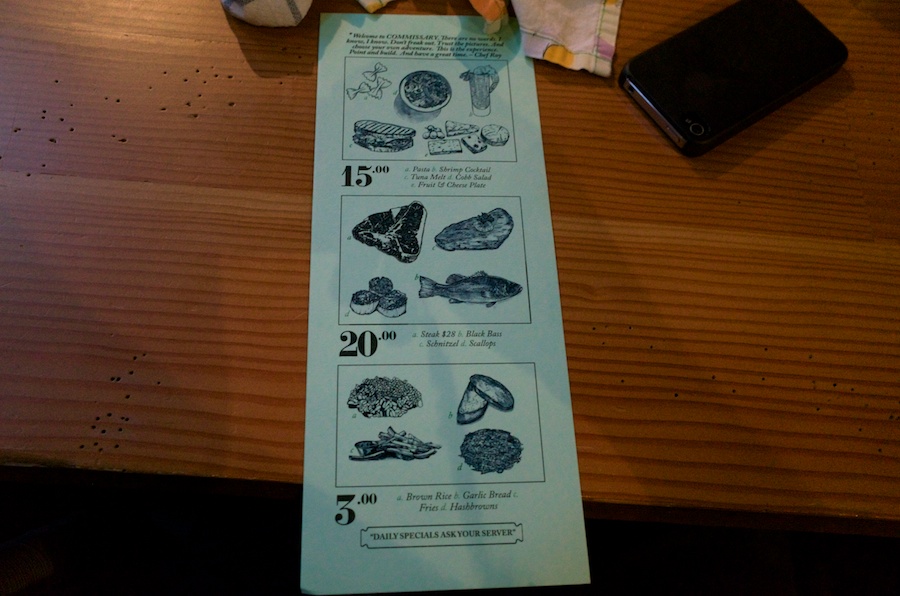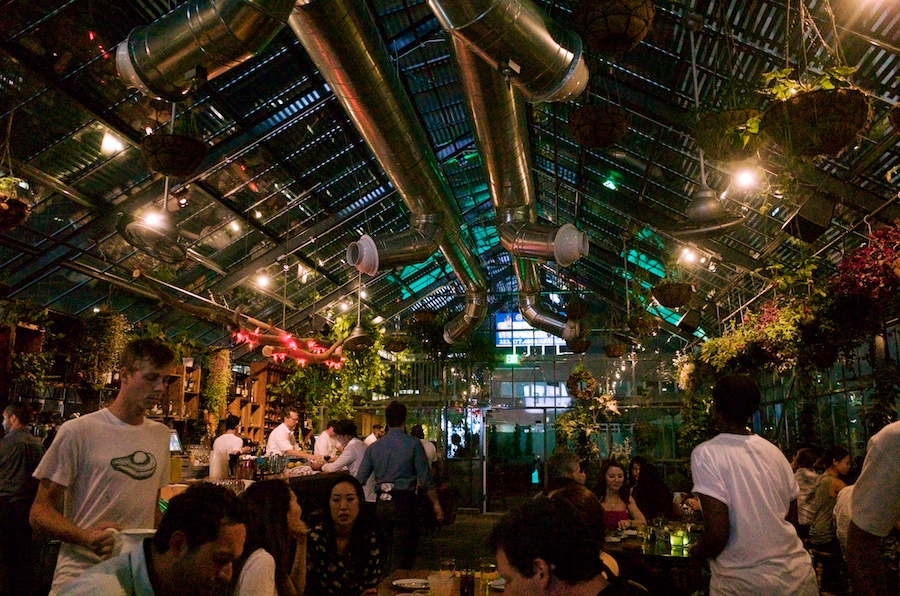 The Ace Hotel's restaurant is done by Brooklyn's Five Leaves, a spot that ranks so highly on mine and my girlfriends collective Top 5 NYC list that she practically has a panic attack whenever I mention it. It's that good. Five Leaves having a place there is exactly the kind of wankery that convinced me to fork over an absurd amount of money to stay in a converted cinema for four nights, but with breakfasts like this, who's complaining?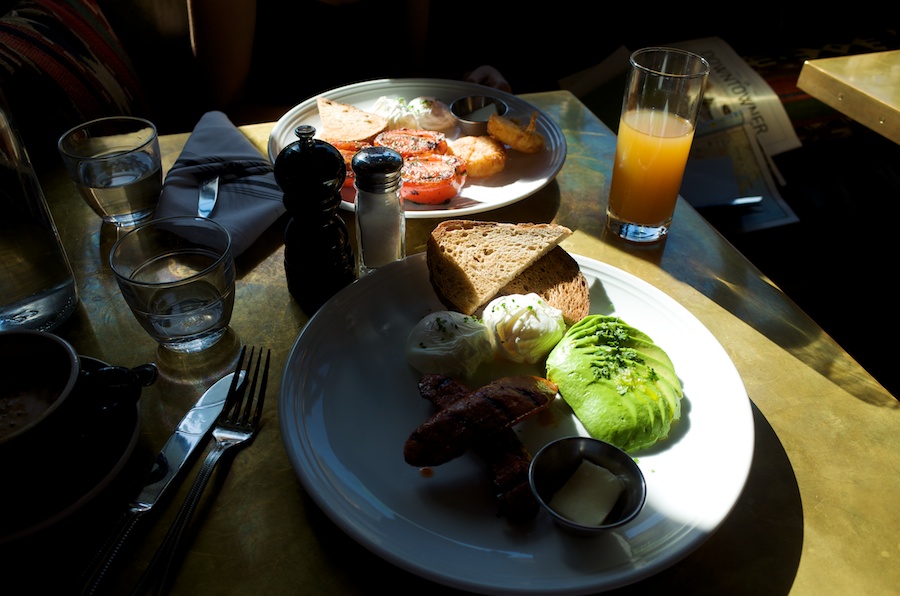 Imagine travelling halfway across the world, to the city's greatest vantage point, only to be confronted with someone with a Wigan accent? Might as well have stayed at home.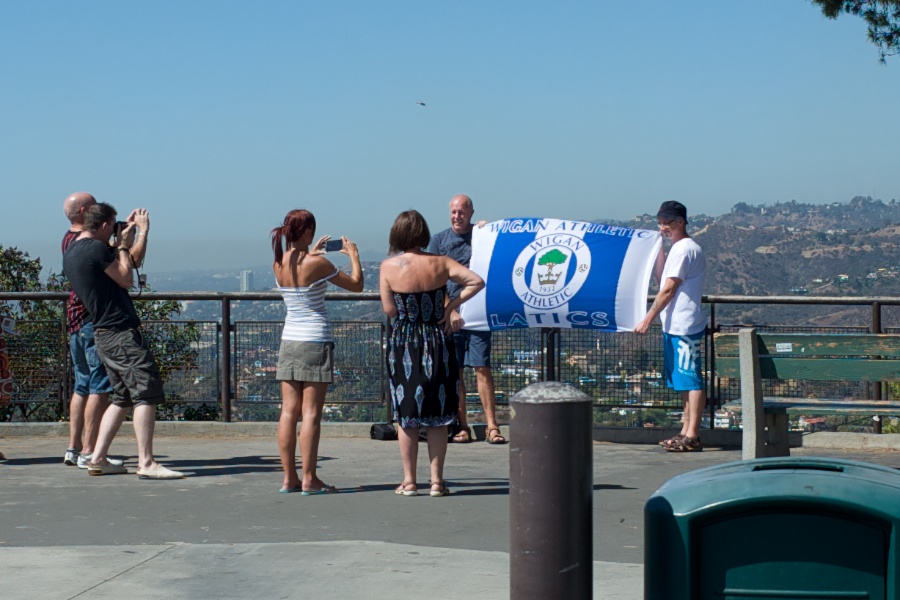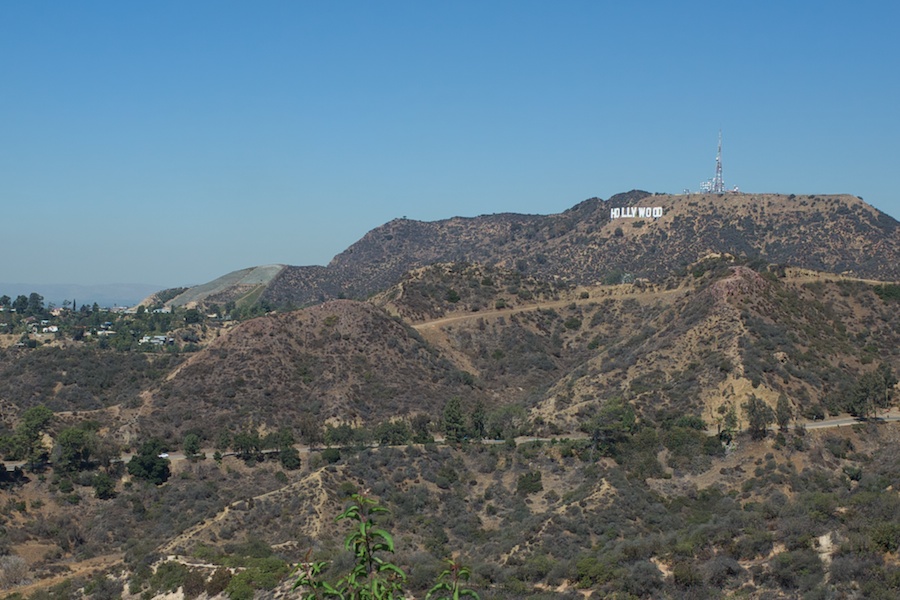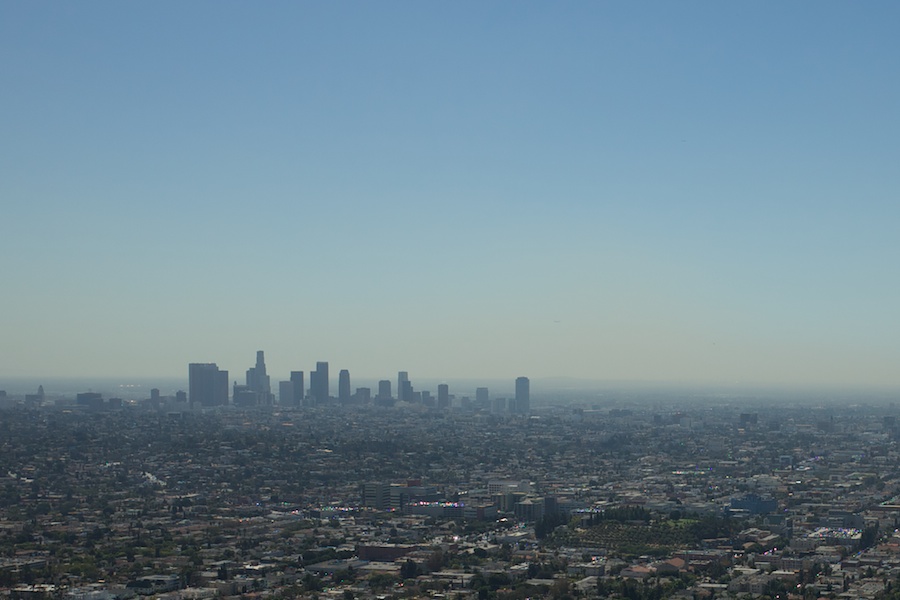 Never forget Spike Jonze was a BMXer.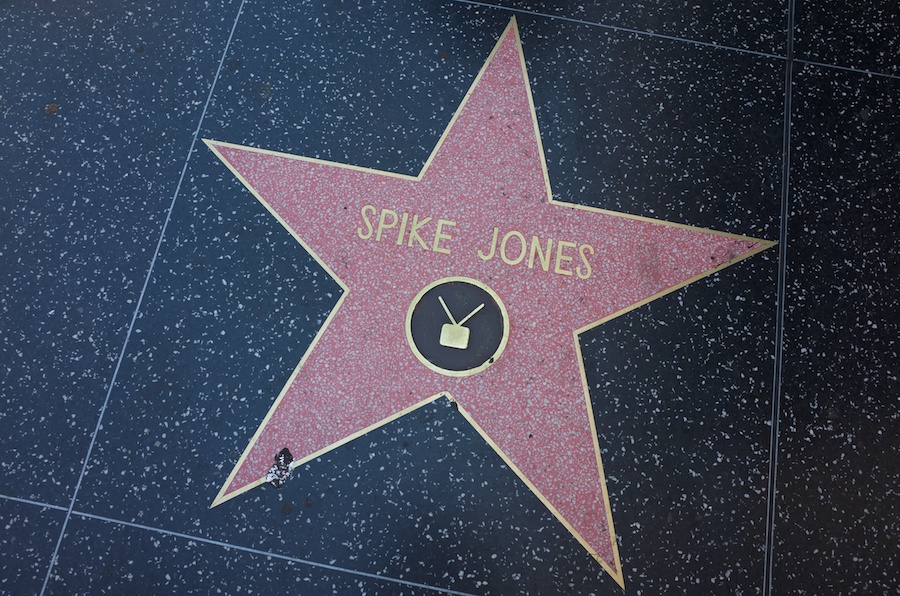 We had a few "trendy" food spots to tick off our list, many of which were gleaned from Bobby's posts from back in the day. On that list was Eggslut which, you guessed it, serves a bunch of items based around eggs. Even better was that it was just a few blocks from our hotel, which was great in theory until you remember that it's too hot to walk to, and it's in Downtown LA so you have to sell a kidney to park near it. Still, at least the food was good eh?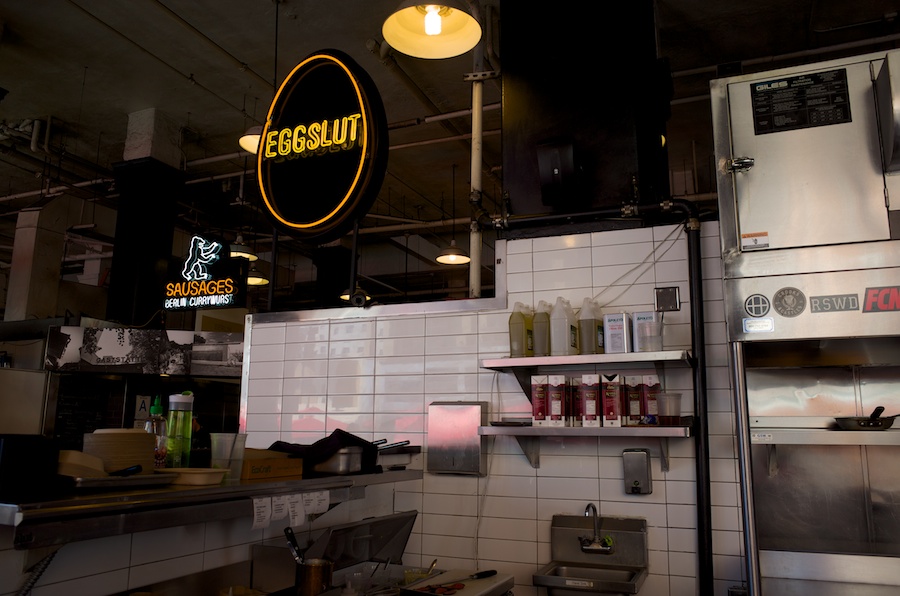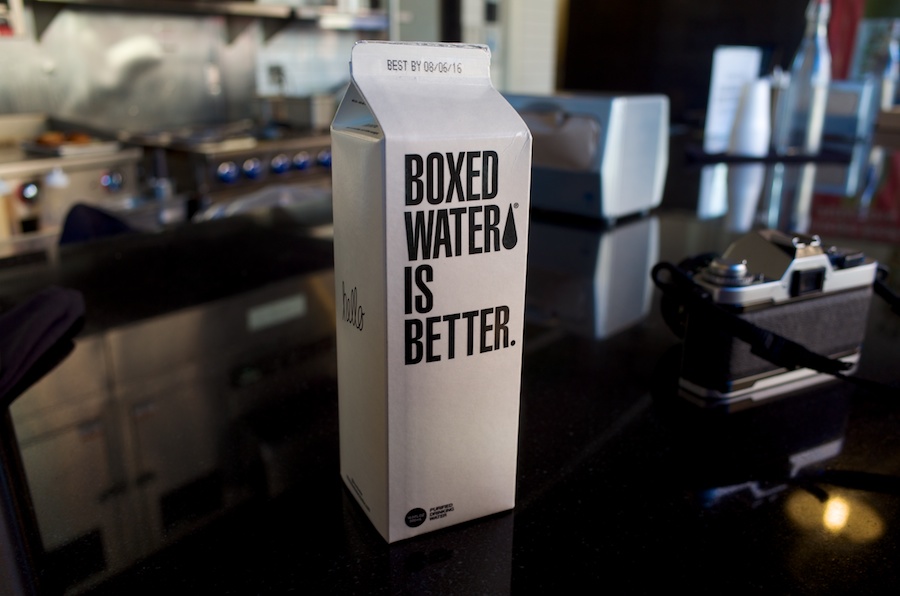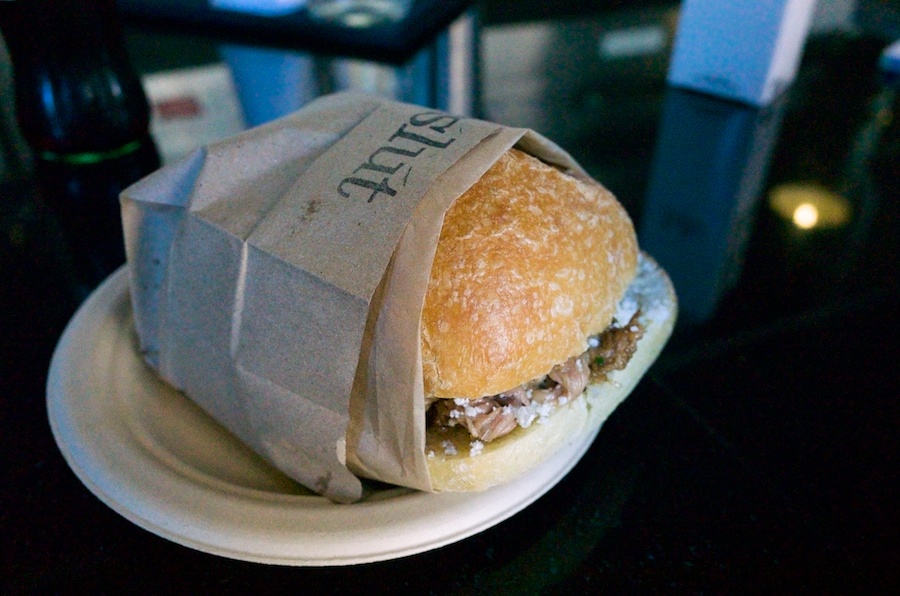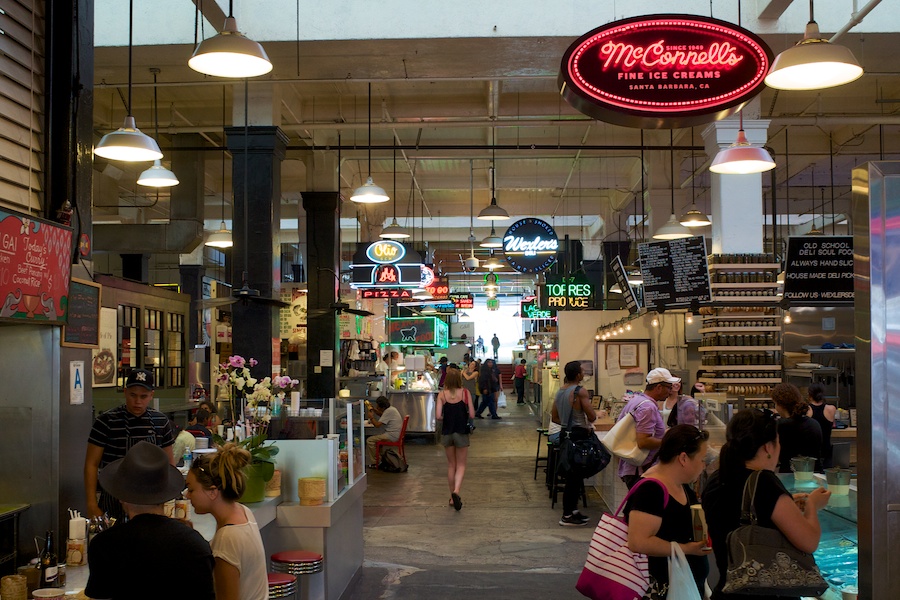 Spending all day driving 'round LA it was difficult to remember that actually we were meant to be on holiday – not at a standstill in traffic, so we decided that we should treat it like one and actually try enjoy the hotel's pool.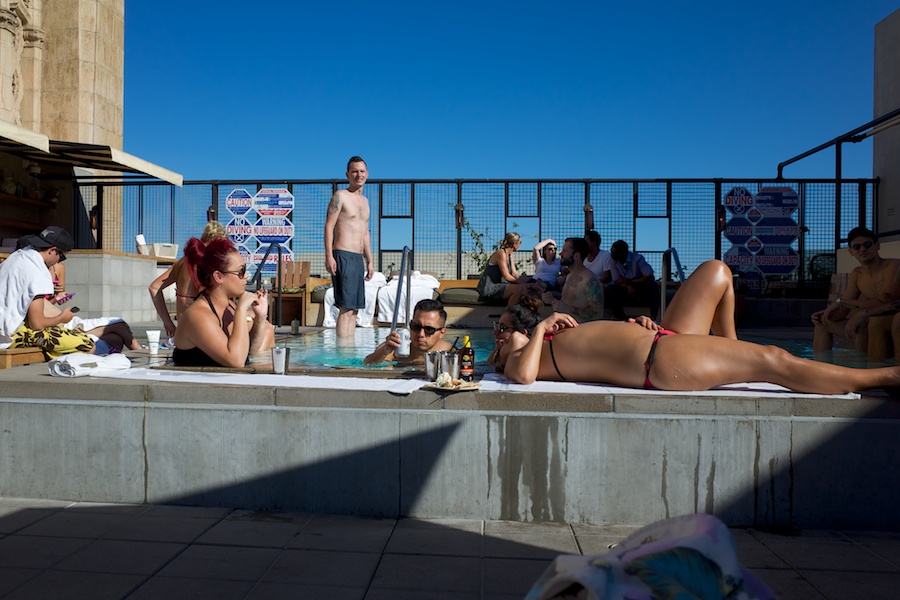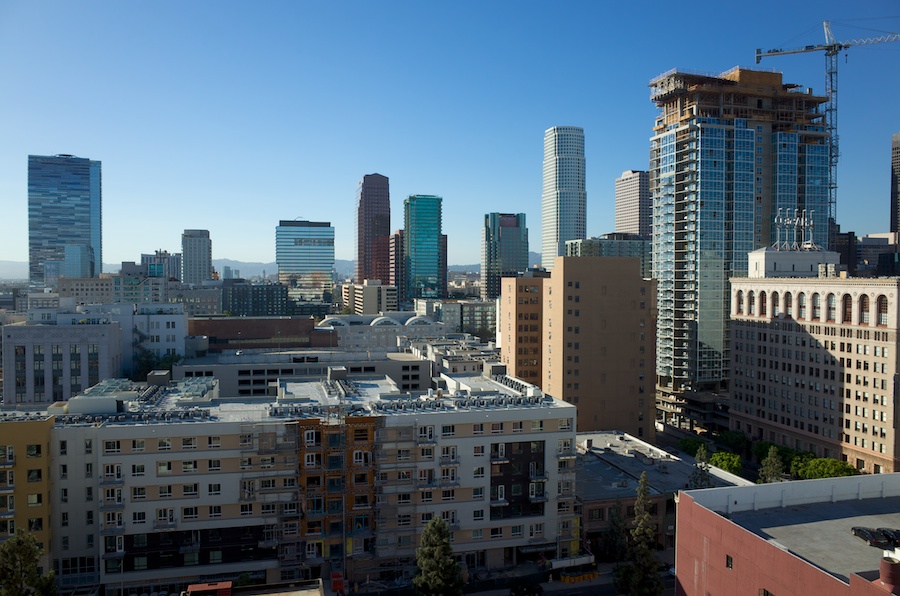 I even got an insight into how the photos on the girl's Instagrams you struggle-follow are made.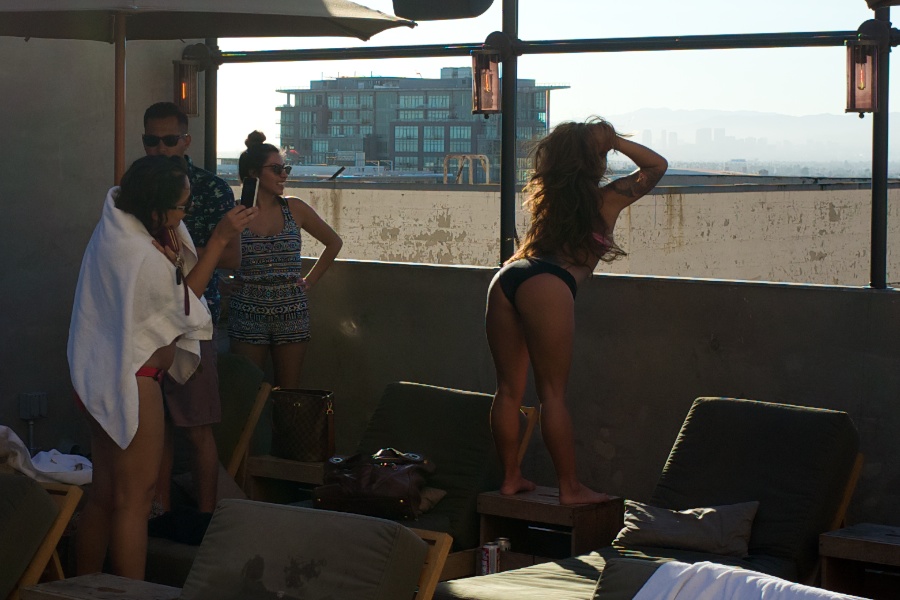 Another Bobby recommendation, The Oinkster, now with a Hollywood location so you don't have to drive (read, sit in traffic) all the way to Eagle Rock to get a decent burger.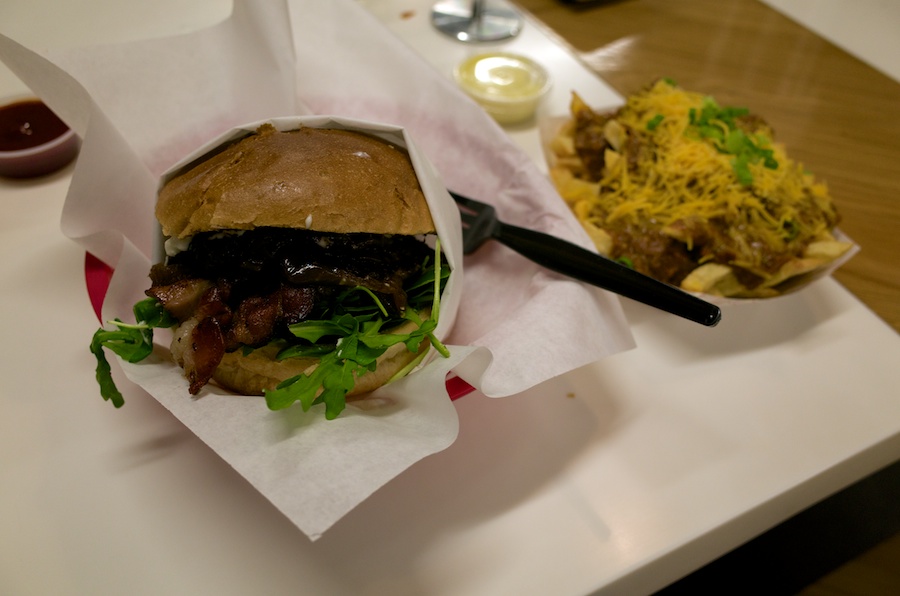 We didn't make the Coldplay gig in our hotel, but we did get to ride in the elevator with a sullen Childish Gambino who was leaving the hotel after being rejected from the after-party. I Love LA.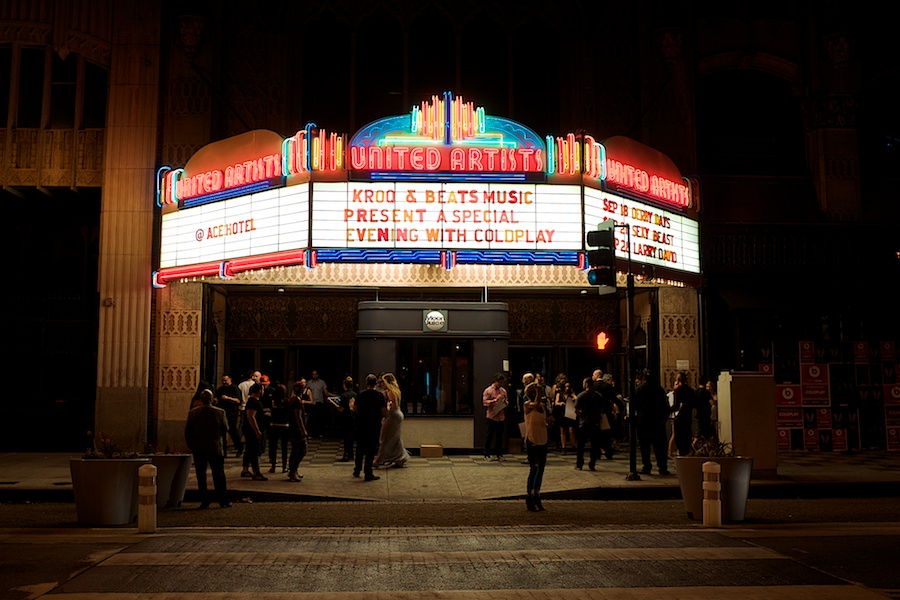 Bored of me yet? Read more at http://breaksmag.com