Our inaugural EAT MEET event happened on Tuesday night with an incredible turnout. We couldn't have been happier to break bread with our followers – some who came from locations as far as Indiana to meet and eat with Bobby, Ben, and The Hundreds' family. The event was hosted by our friends John and Chloe at East Borough Culver City, who you might remember from their culinary contribution to our The Hundreds X Tapatio collaboration. Guests were given a collaborative The Hundreds X East Borough T-shirt and served a 5-course meal featuring a brand new exclusive menu item for the night: Ha Noi Cod Fritters with wilted dill and turmeric aioli.
Following the successes of our half-year-old photography community gathering called The Hundreds STREET MEET, it was only a matter of time before we came up with EAT MEET. Food love has always been an integral part of The Hundreds lifestyle, and we're surrounded by friends who not only are die-hard foodies, but those who are globally killing it on the culinary scene. We thought: Why not bring our friends and followers together to celebrate with us through social gathering and delicious food? EAT MEET is a private dinner for our community – and an opportunity to break bread with Bobby, Ben, and the rest of the The Hundreds family at one of our favorite restaurants in the city. Keep an eye out for the next!
The line at the beginning of the night.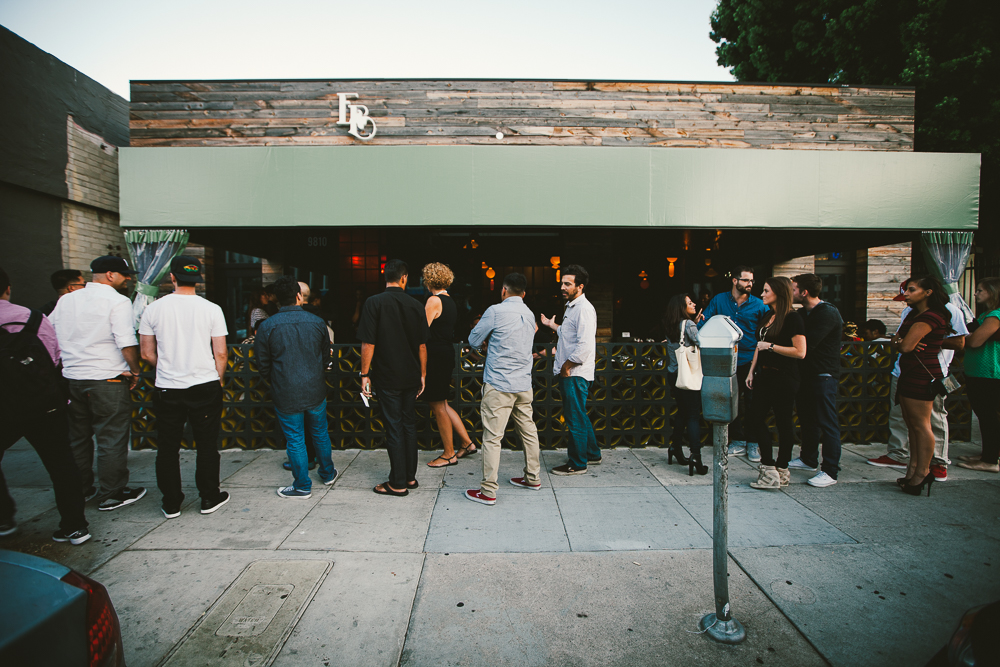 Our beloved food contributor, fried chicken extraordinaire, and your go-to for all the ins-and-outs of underground LA eats: Chef Jesse Furman of Free Range LA.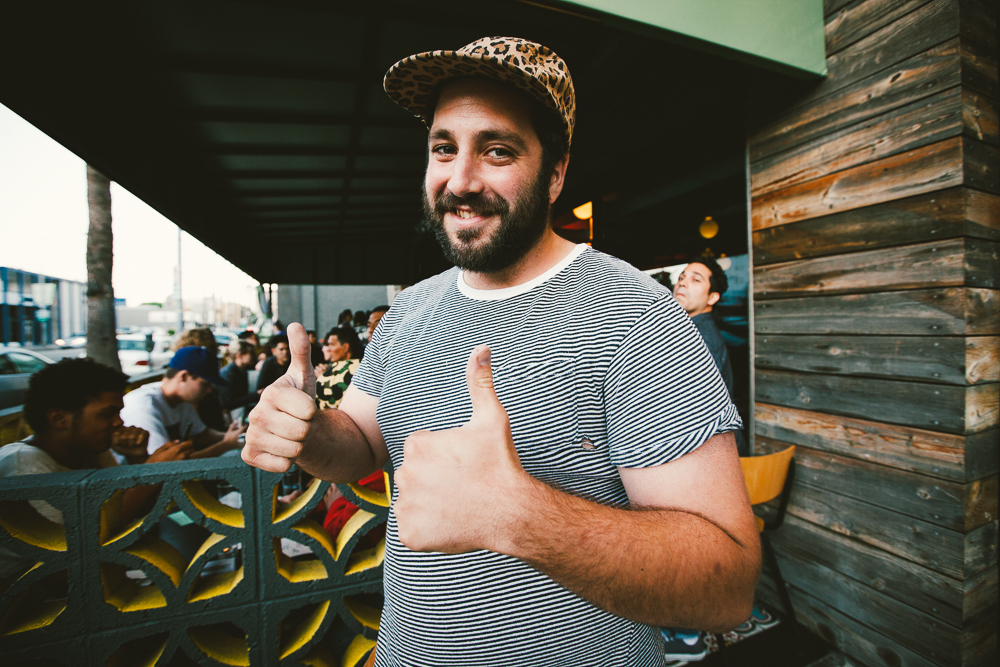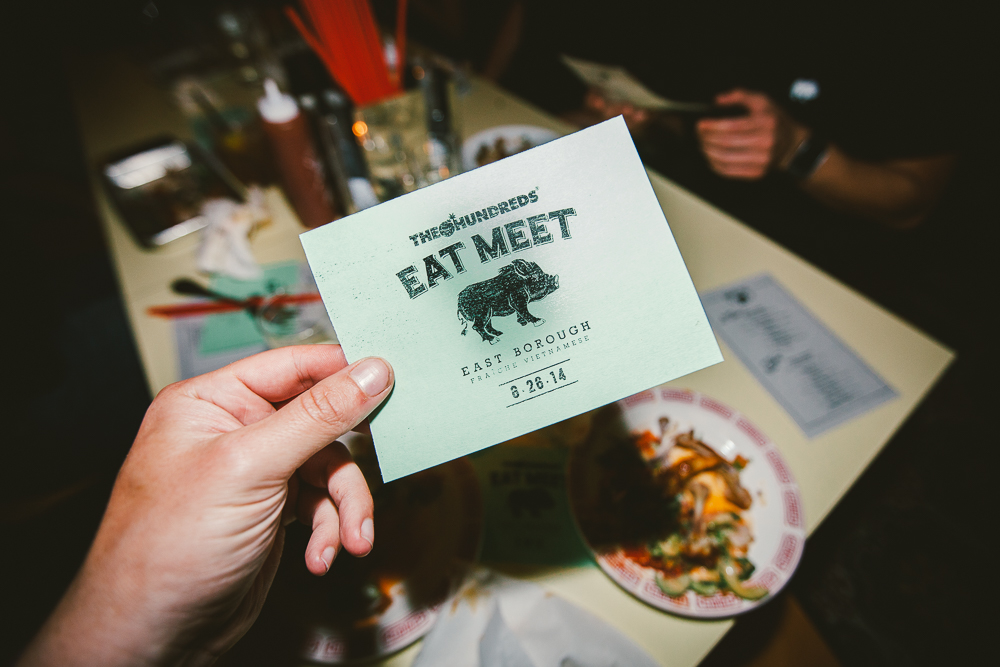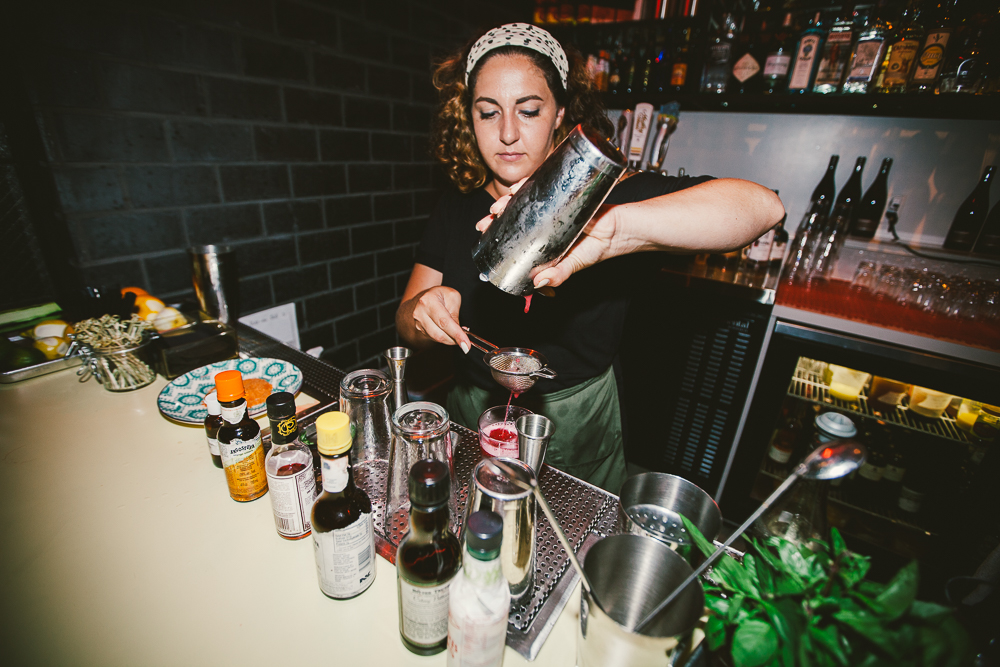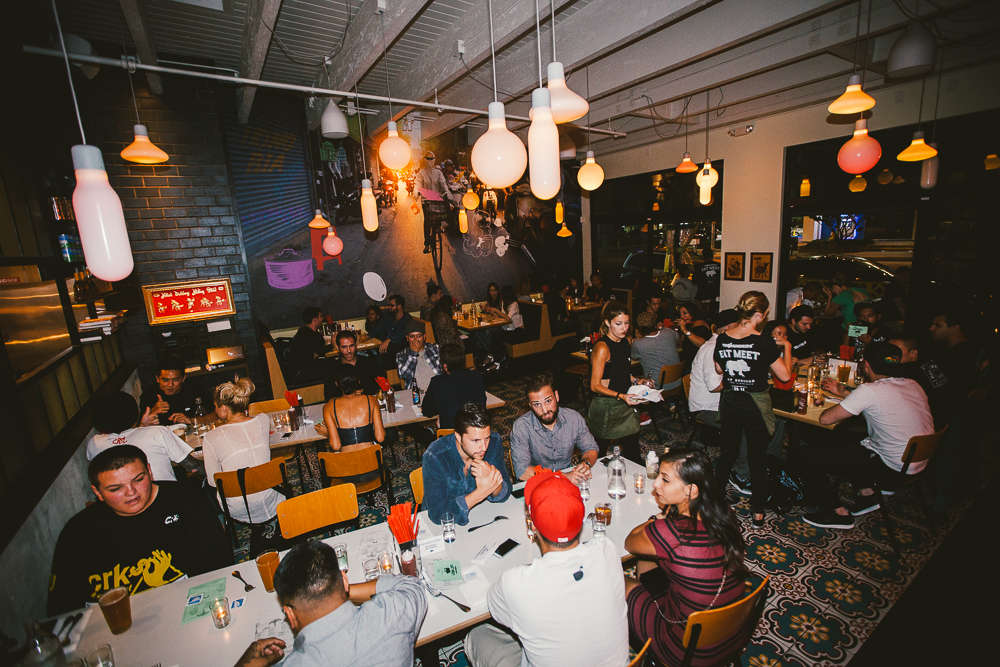 The Citrus-Marinated Tilapia, which was a very Vietnamese spin on ceviche. Lime-cured raw tilapia cubes with peanuts, herb salad, and more – served with wonton chips.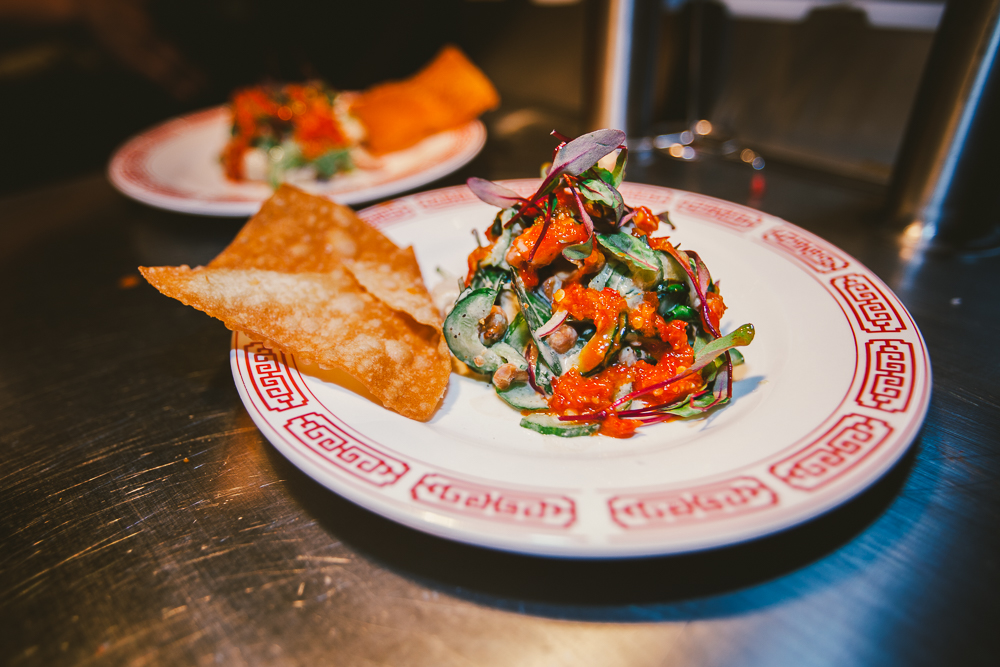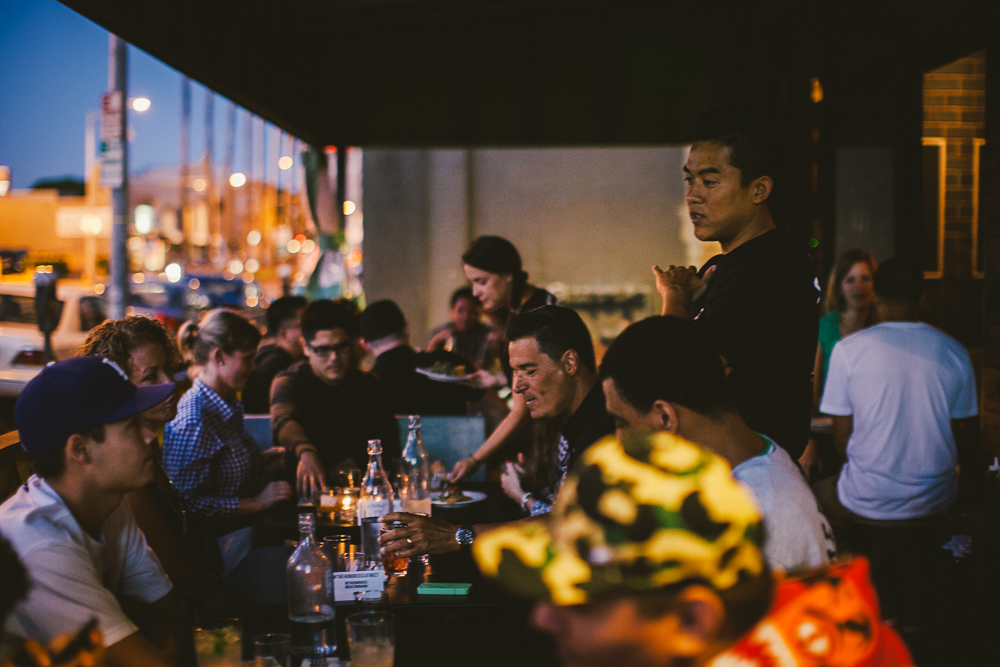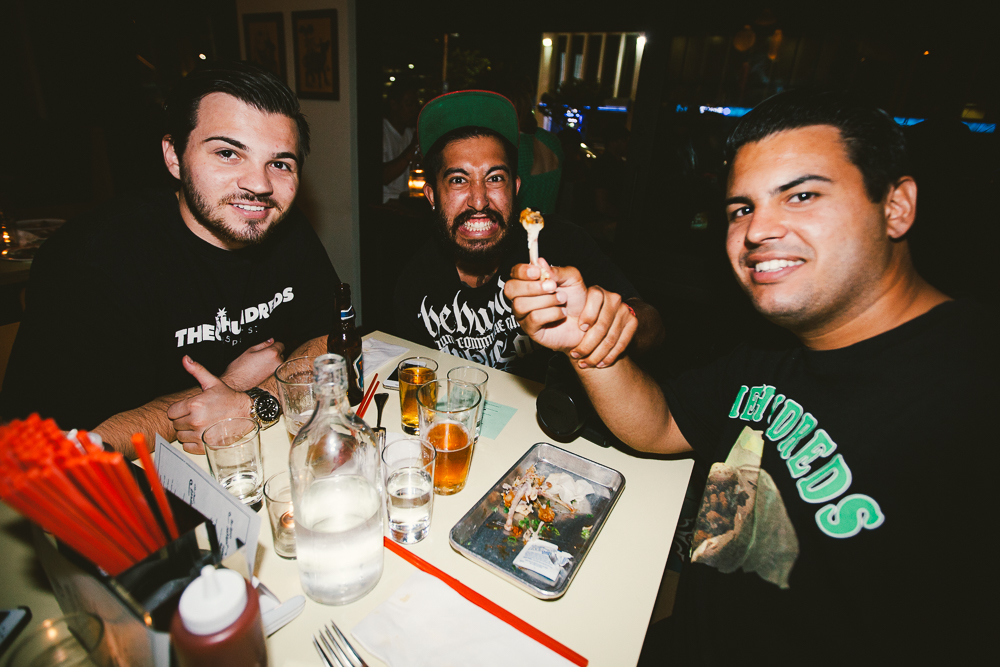 Fish Sauce Glazed Wings. A favorite of the night.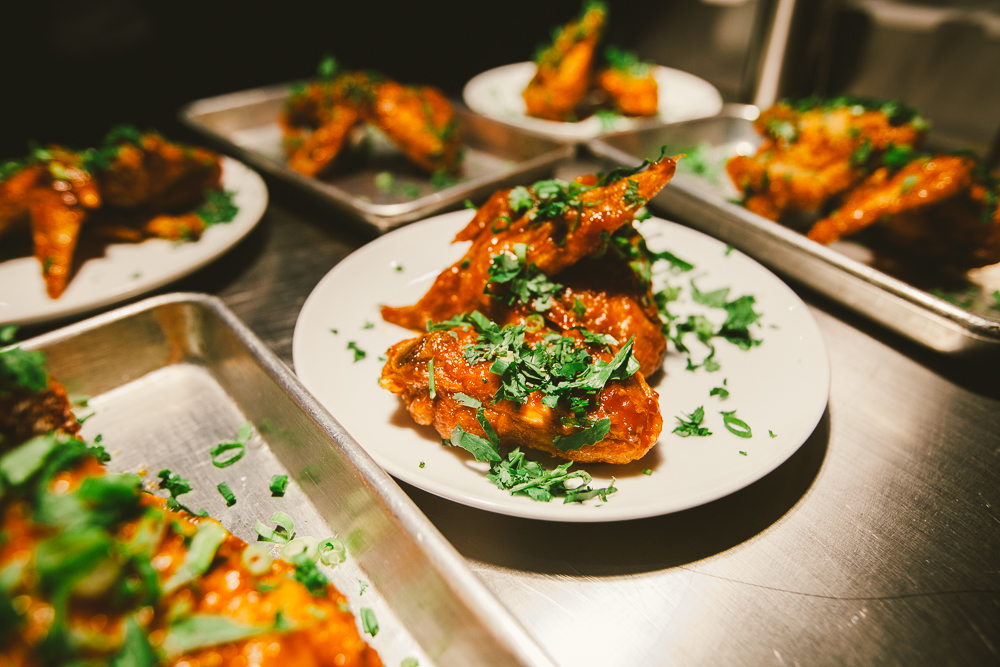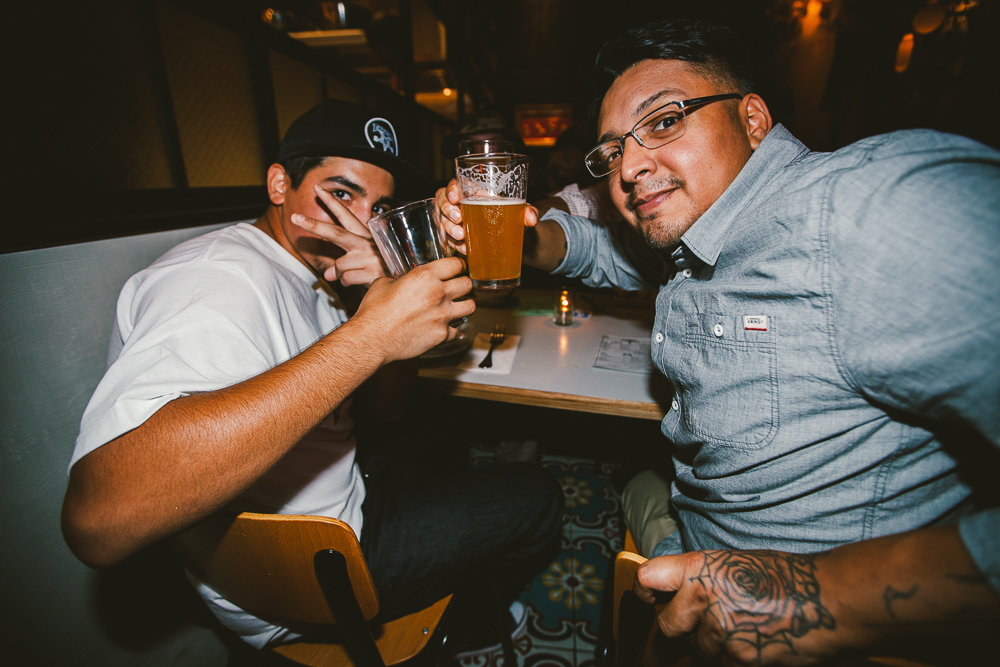 Bobby and Ben meeting friends of The Hundreds before the eat part.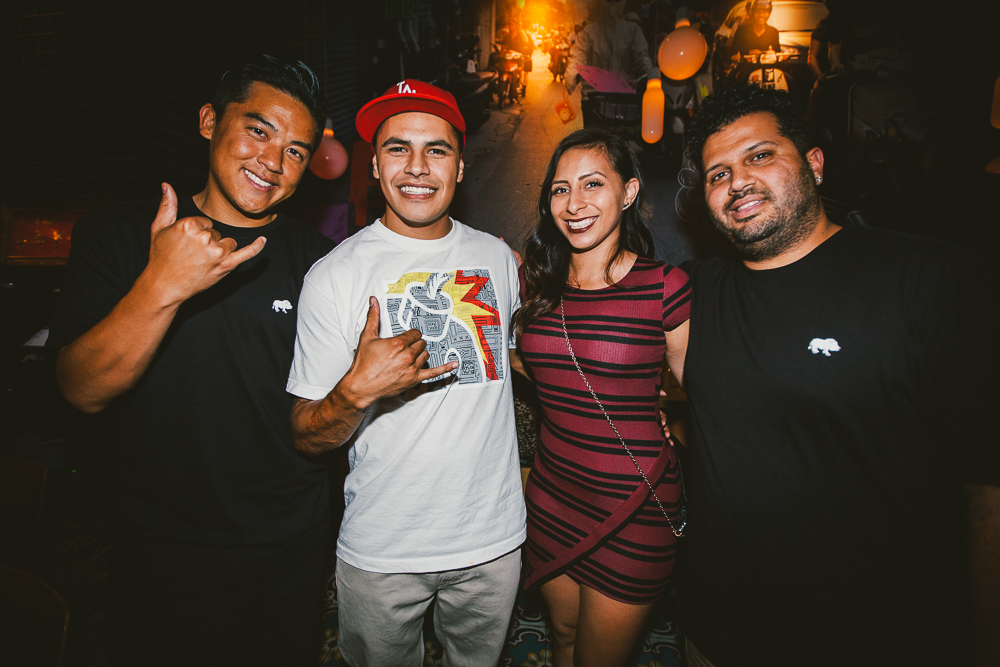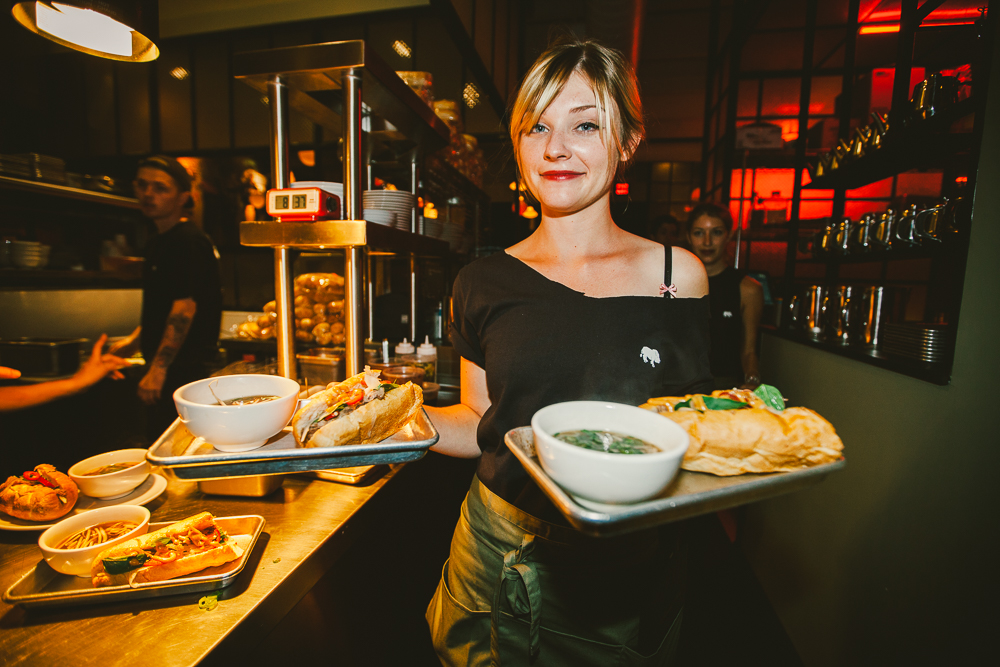 East Borough's infamous Pho Baguette, which has gotten rave reviews from the most critical of palates. With beef brisket, basil, onions, hoisin sriracha aioli, and a French dip-like dipping sauce of pho broth. Literally the best update on both pho and banh mi ever invented. Thank you, Chloe Tran.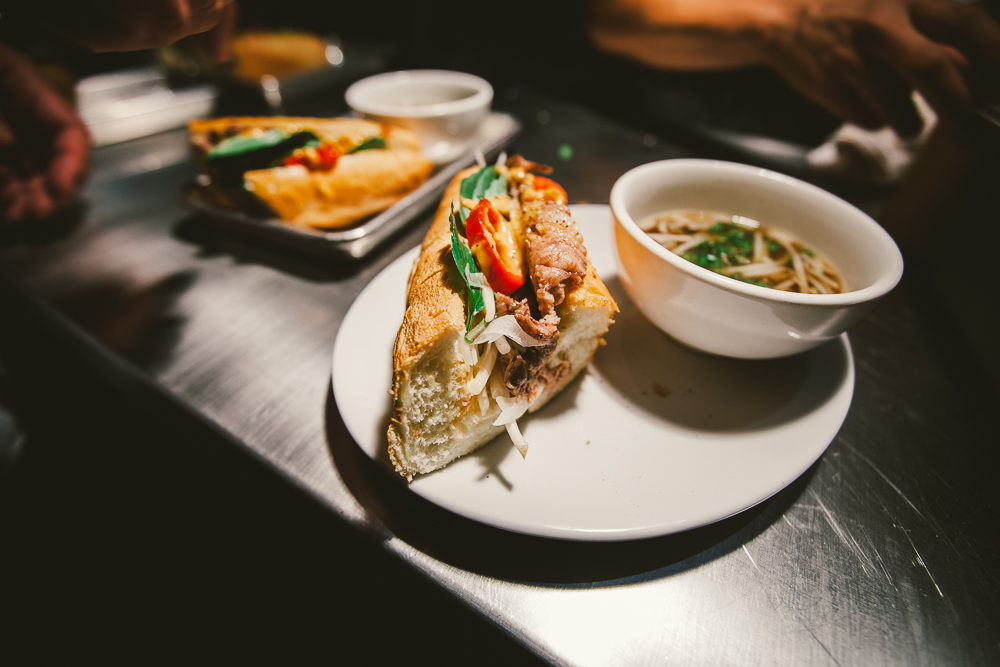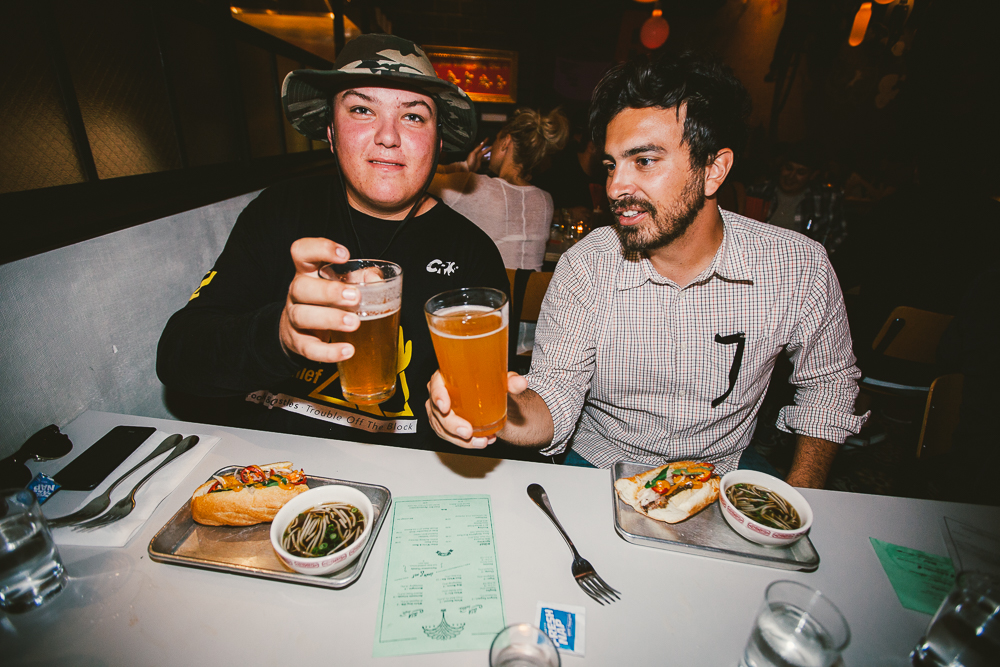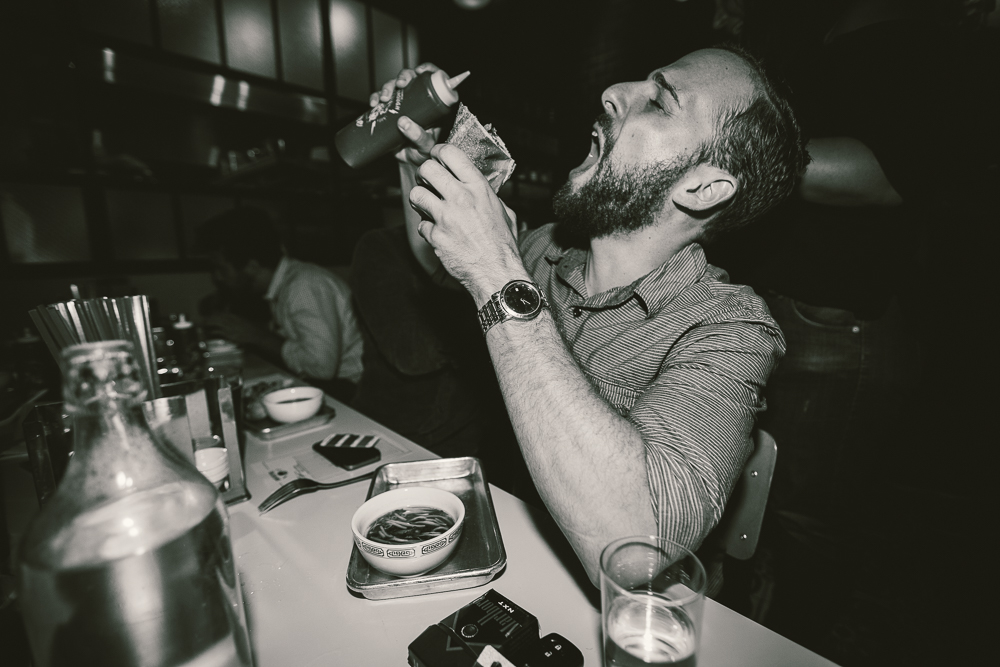 That's Sir Neave aka Neave Bozorgi getting sandwiched by Mac and Mike B. Neave's the talented eye behind our Friday babe series Rendezvous.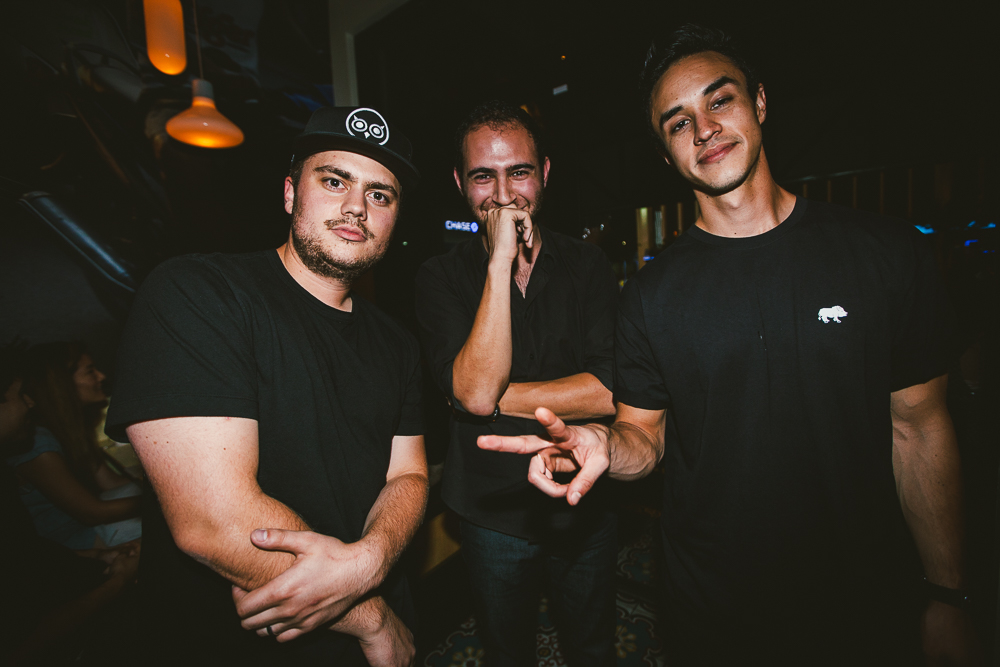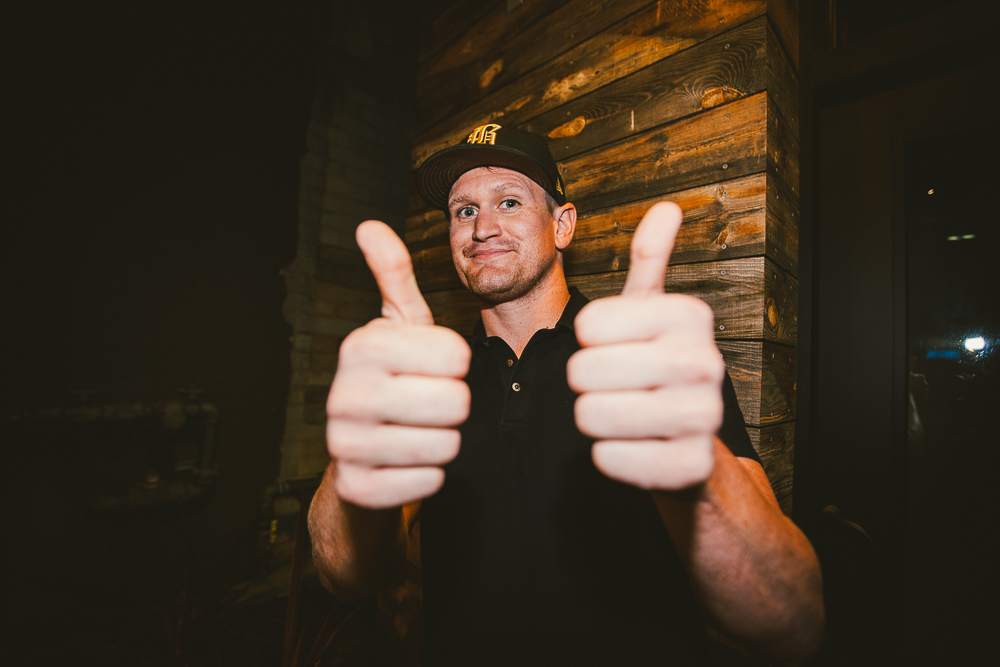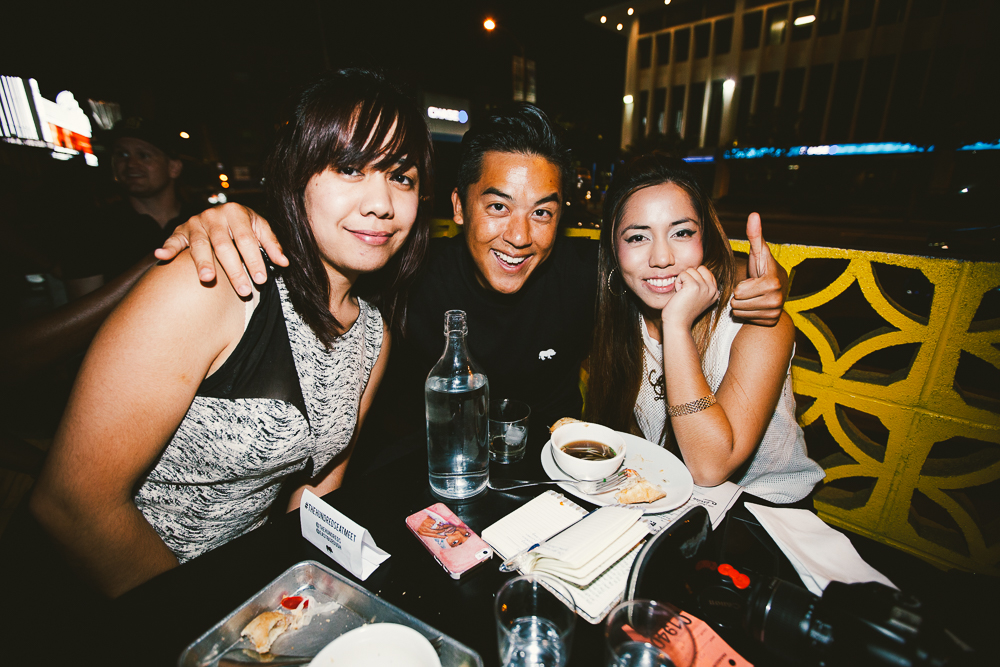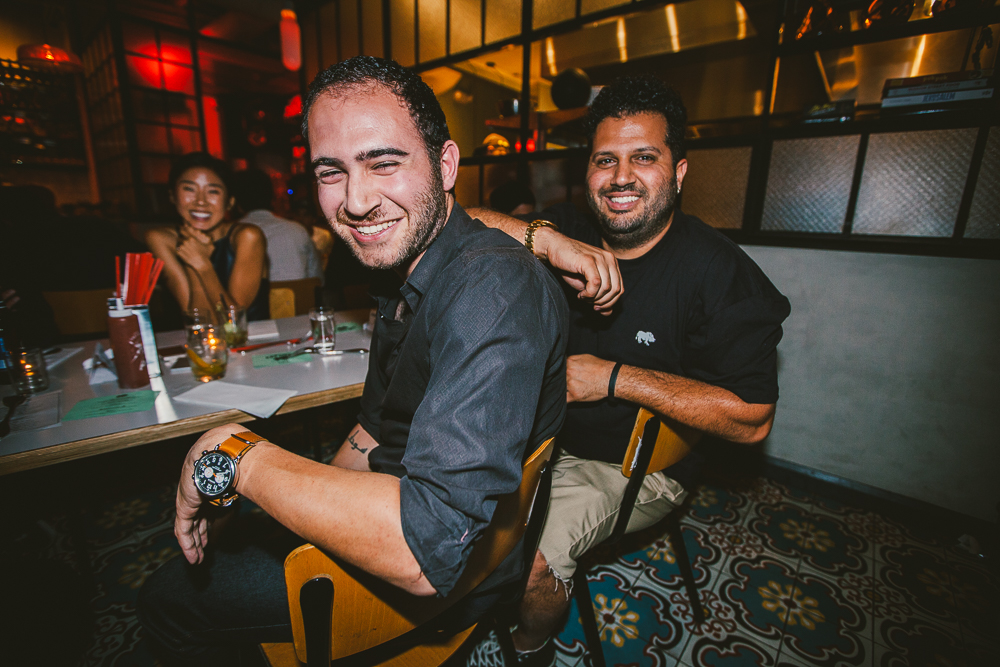 The exclusive off-menu item of the night: Ha Noi Cod Fritters, which was an updated inspired version of the traditional Vietnamese cha ca thang long.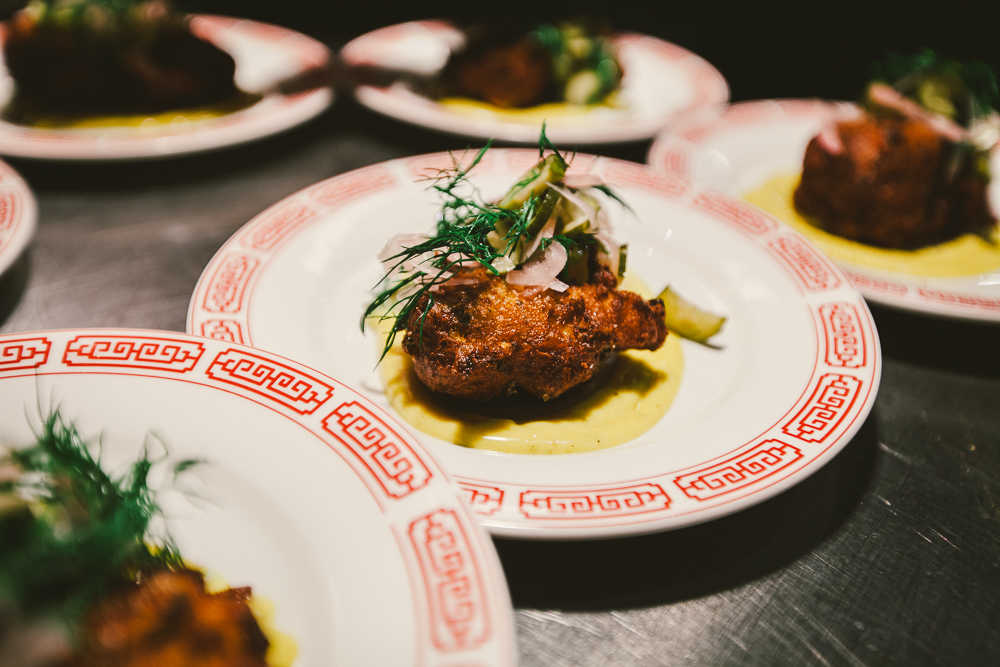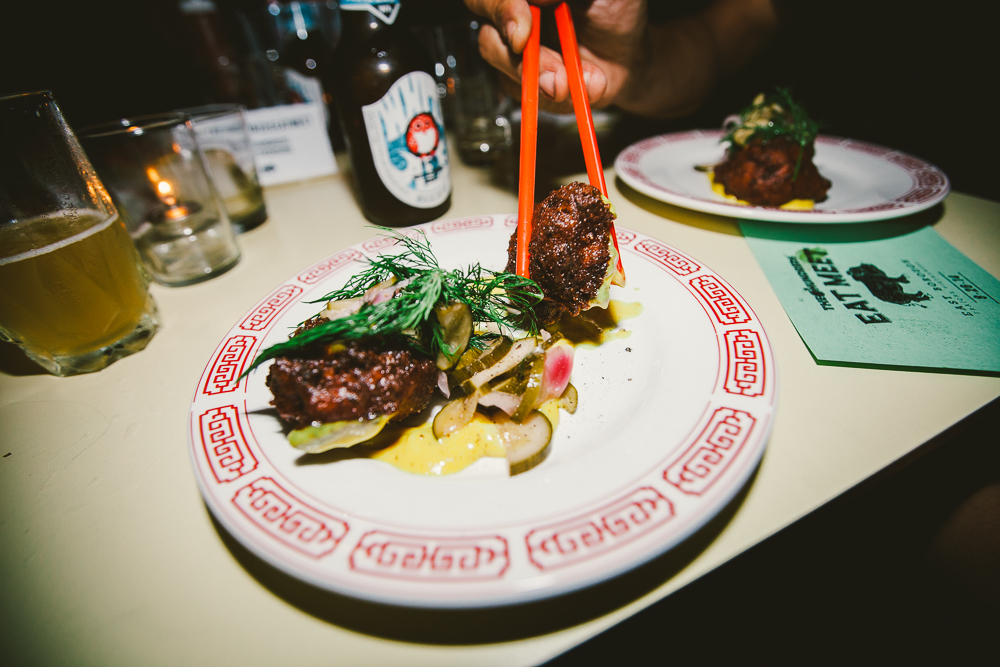 Chef Chloe Tran sprinkling Saigon cinnamon on the Milk Toast dessert, which was an evolved bread pudding-like dish, dressed with strawberry compote and sweetened condensed milk.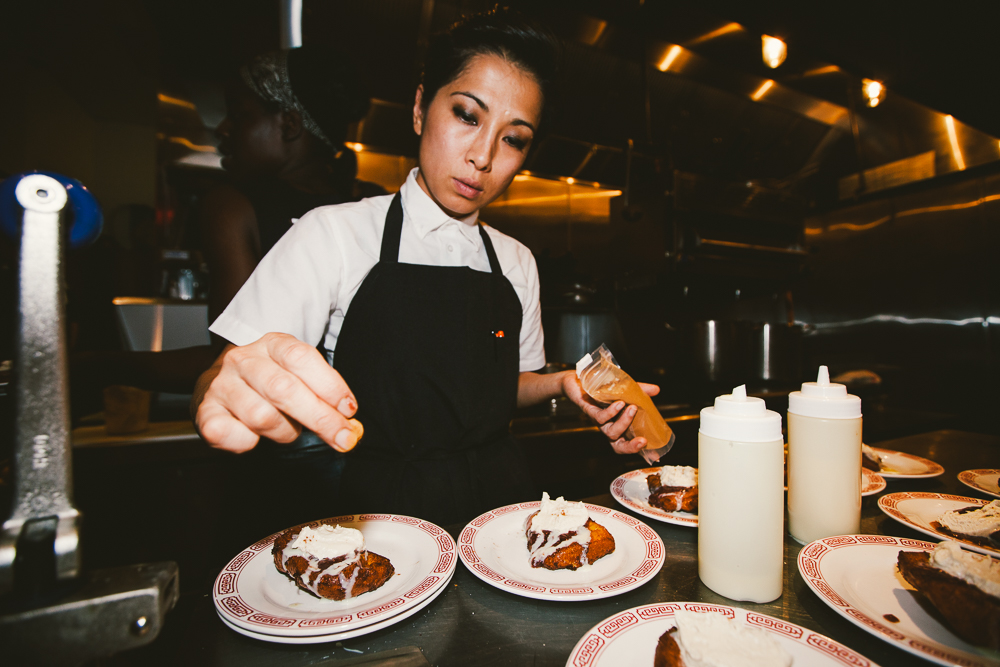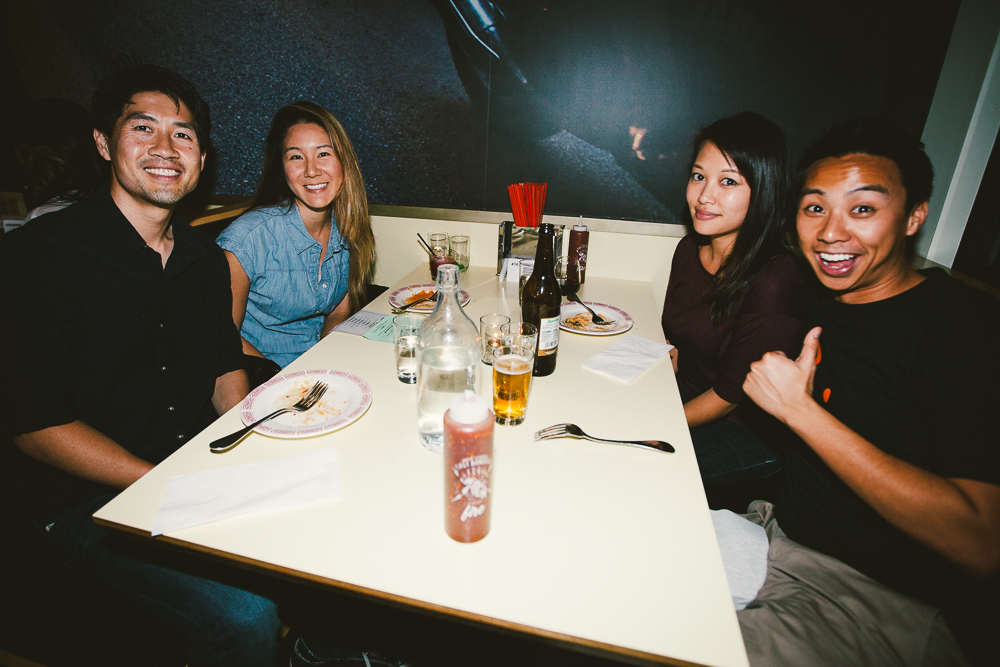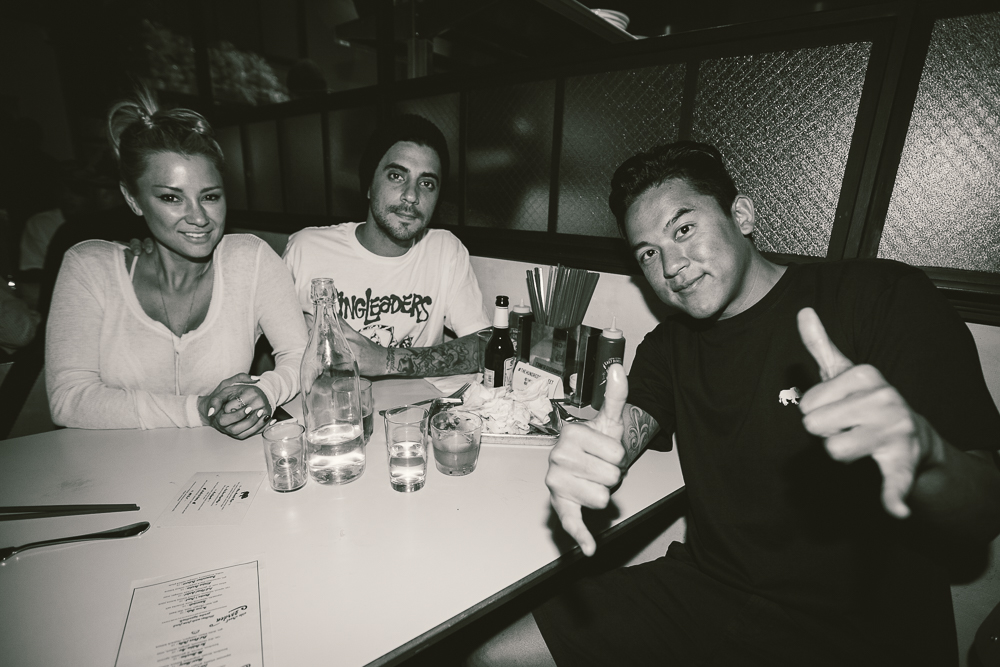 The Hundreds' editorial team group photo getting photobombed by a constipated-looking Mike B.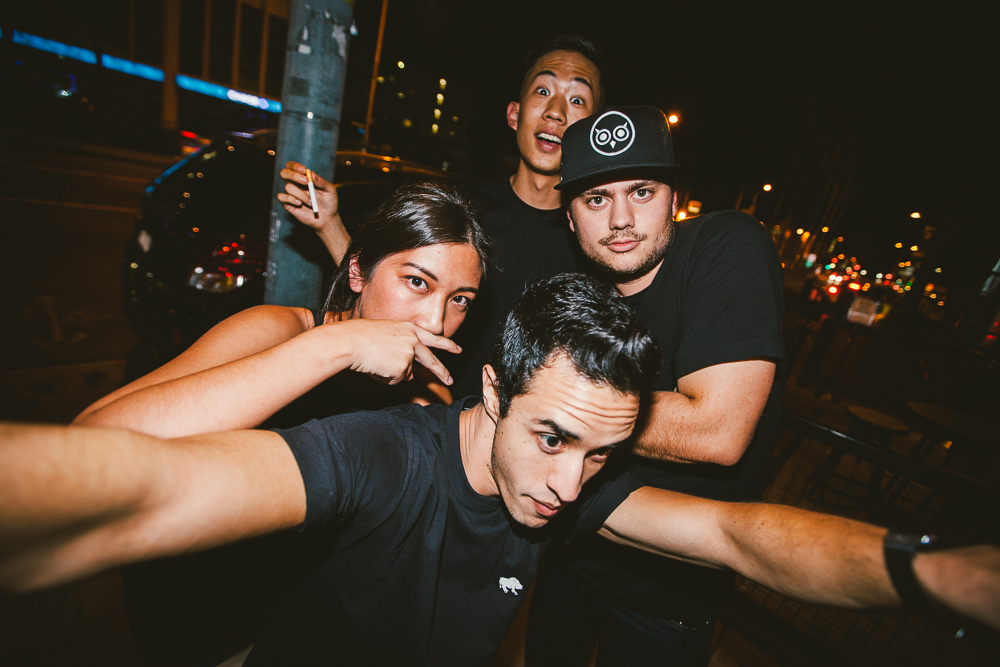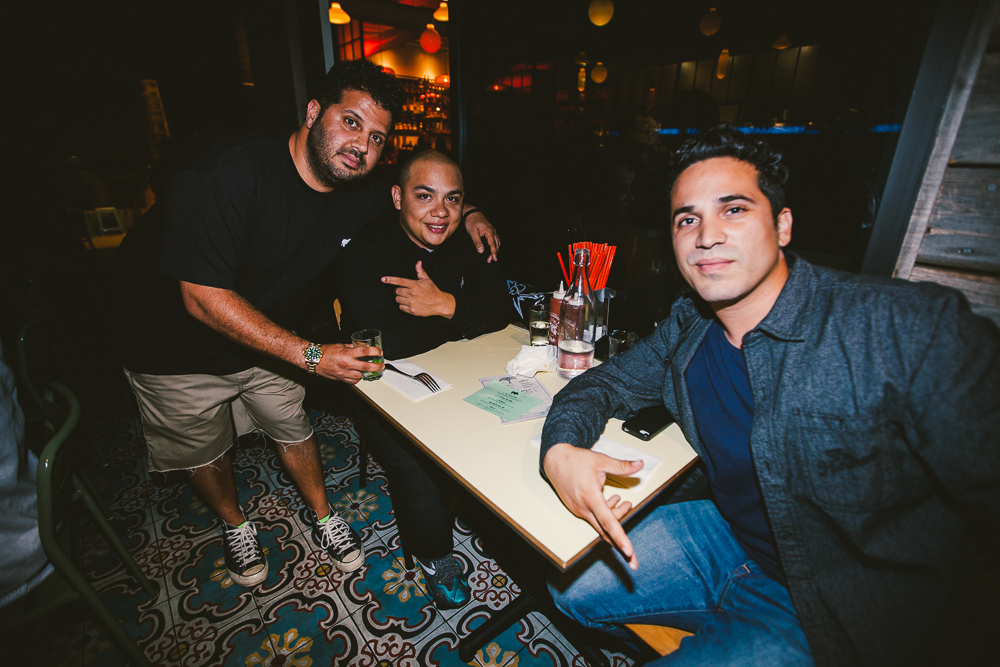 The man and woman of the hour: John and Chloe of East Borough. Thank you for the wonderful experience.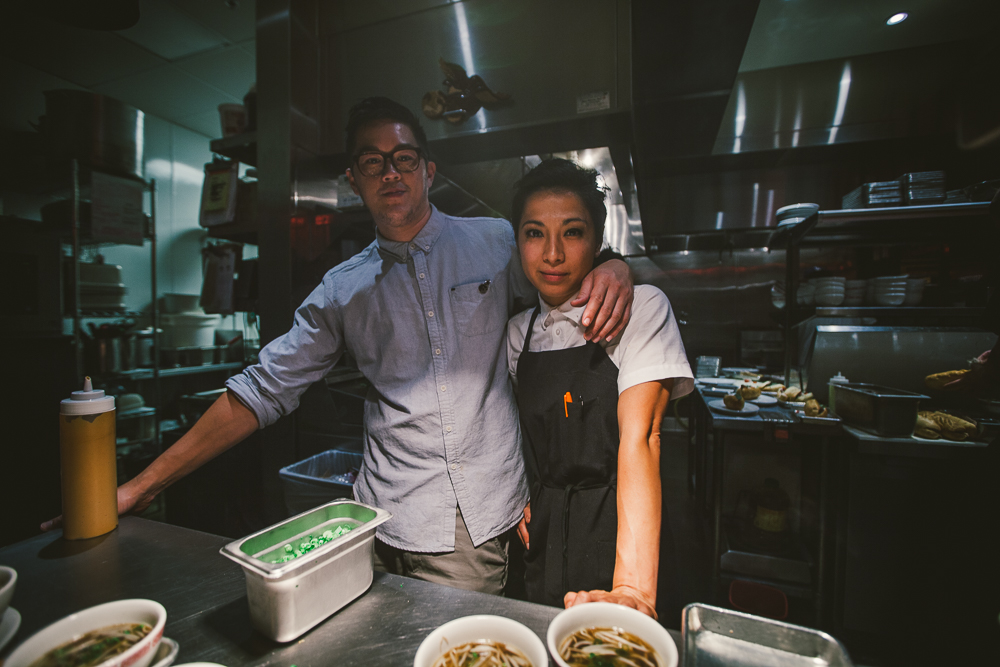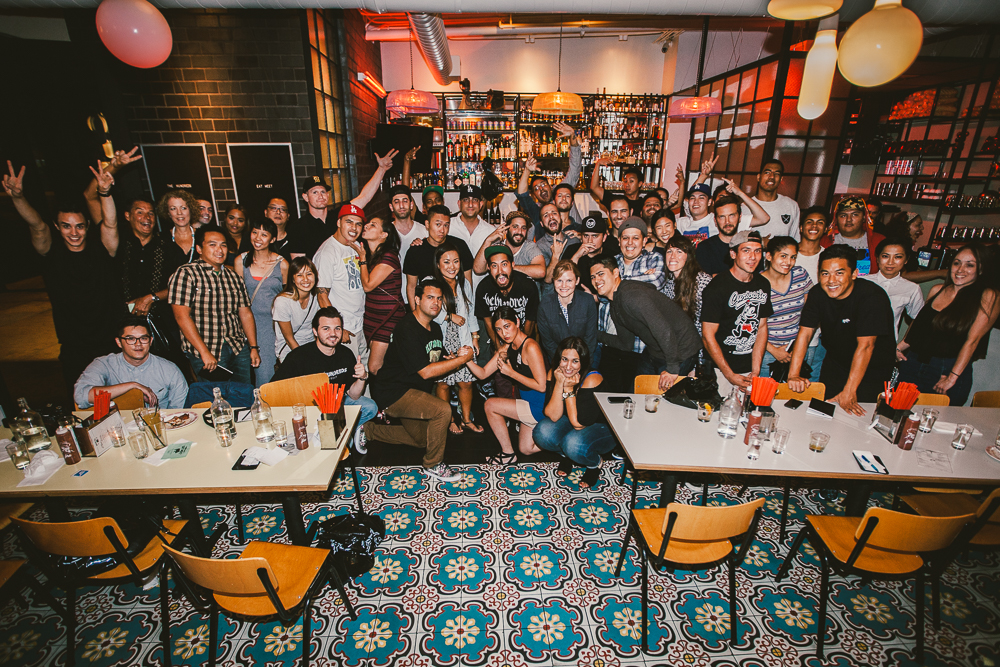 Words by Alina Nguyen