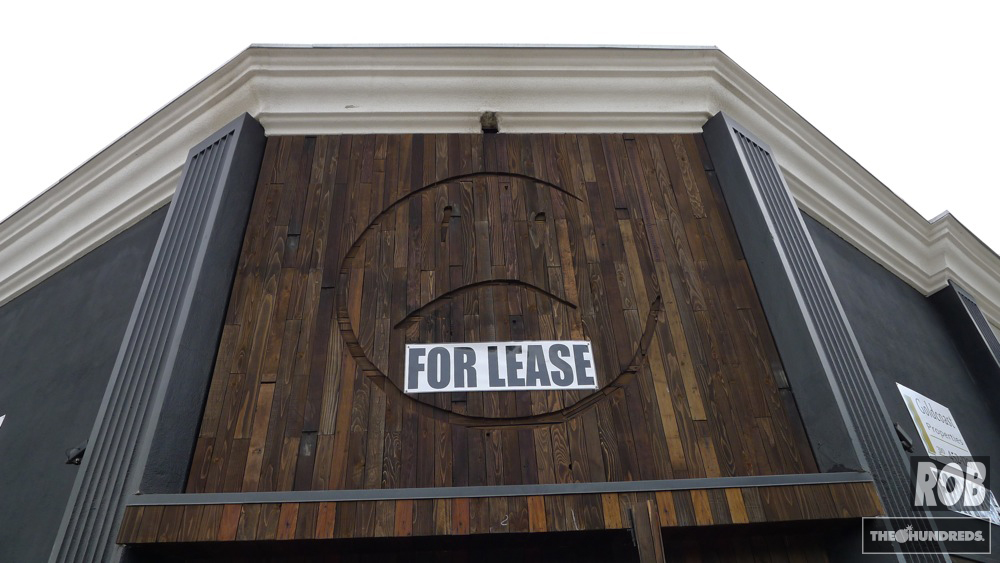 Anyone old enough to not respect stores on the eastern side of Fairfax should understand what they are looking at. Rogue Status, one of the original all over/MC Hammer print trailblazers isn't gone… just evolving.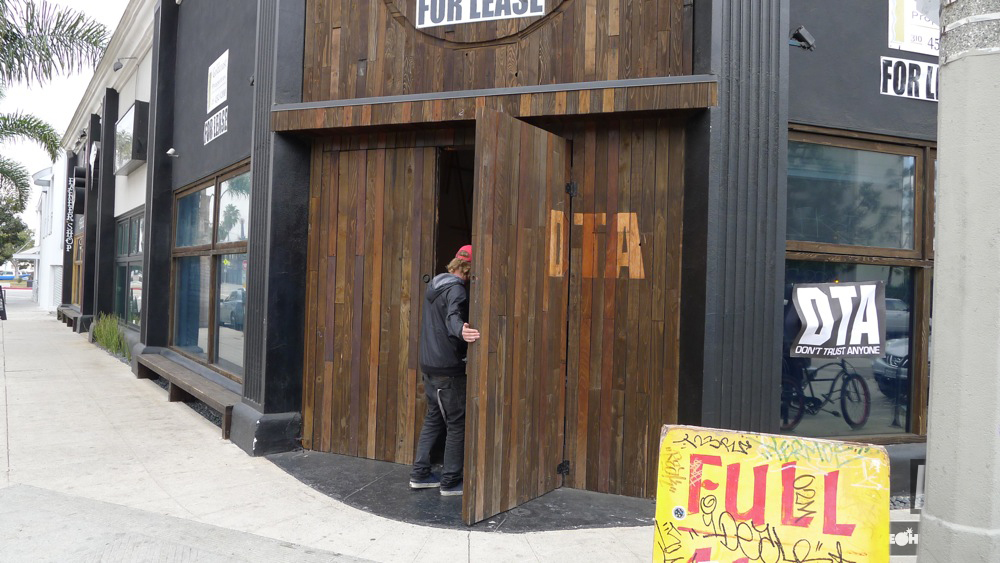 Johan Esbensen, known to most Americans that can't pronounce his name as "YO" is one of the originals. Some will remember him for opening the UNDFTD store in Santa Monica. Some might have been lucky enough to get one of his A.W.O.L. tees, which organically came from being Always West Of Lincoln. Just a shirt after his lifestyle. Soon after that he was approached to create the Rogue Status brand which embodied more of his lifestyle, guns and cars.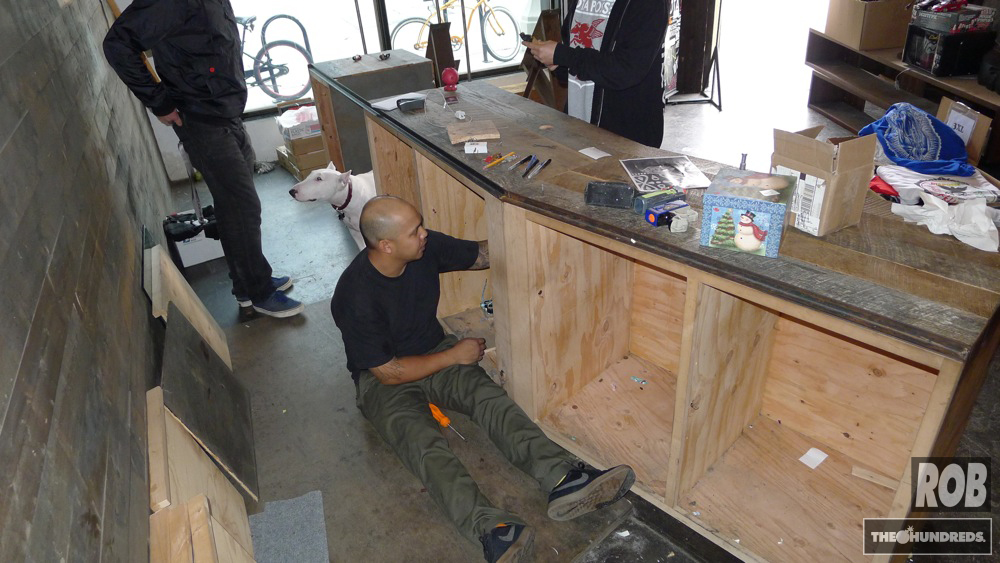 As the store is dismantled don't shed a tear, a new one is being built. The DTA store. Looking back on almost 10 years of R.S. graphics you can see DTA was always there.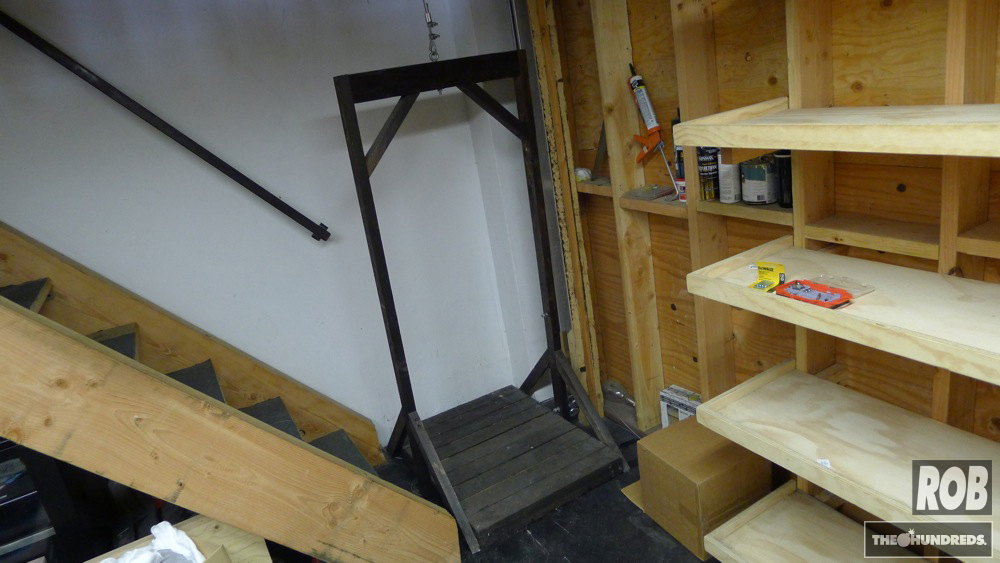 This is a wheelchair elevator built for one of the homies.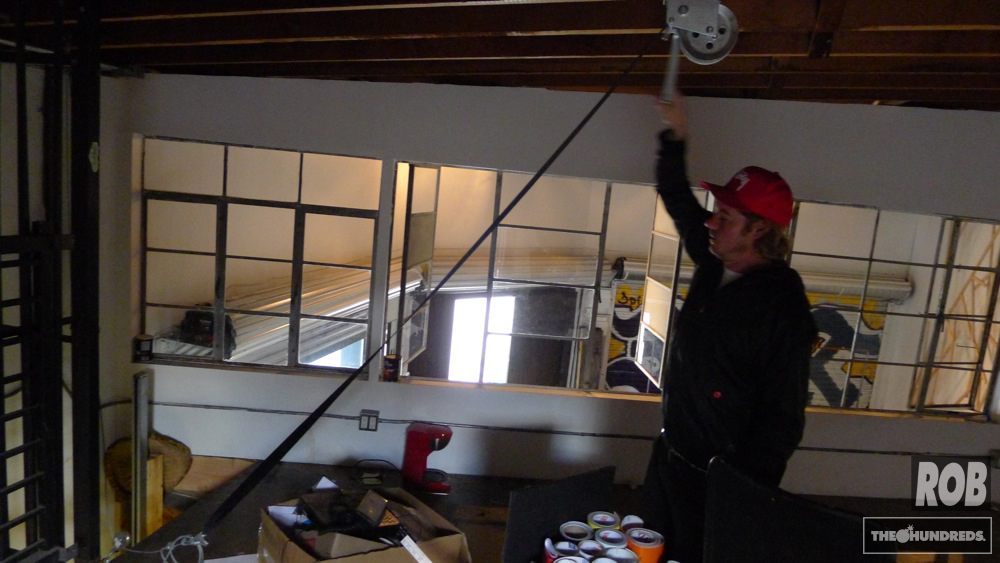 The elevator goes up and down with a simple handcrank.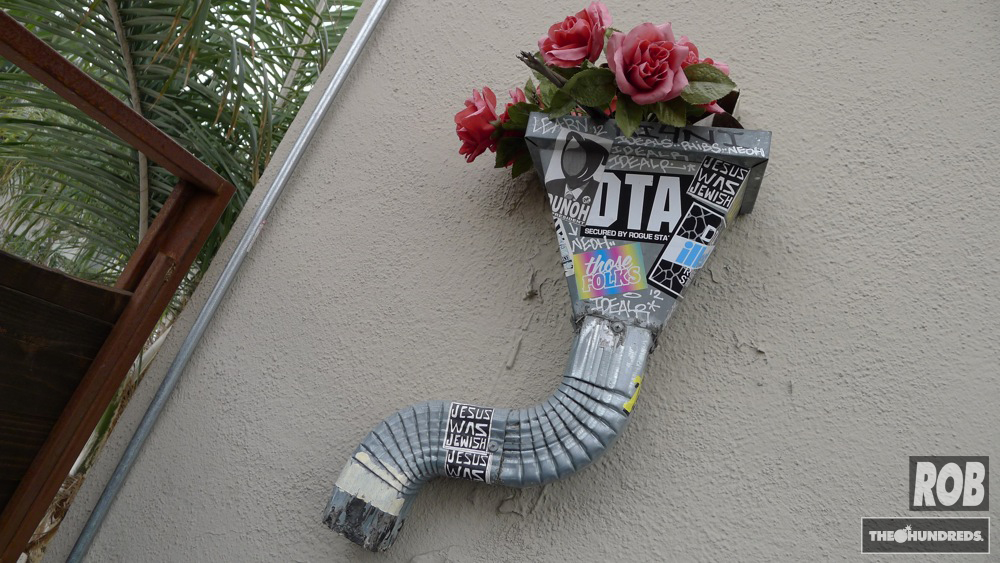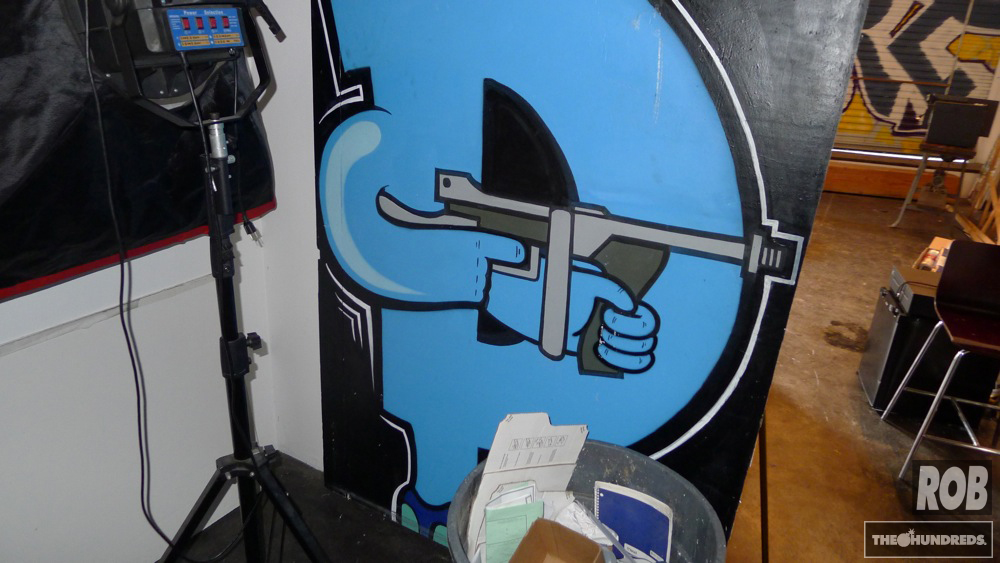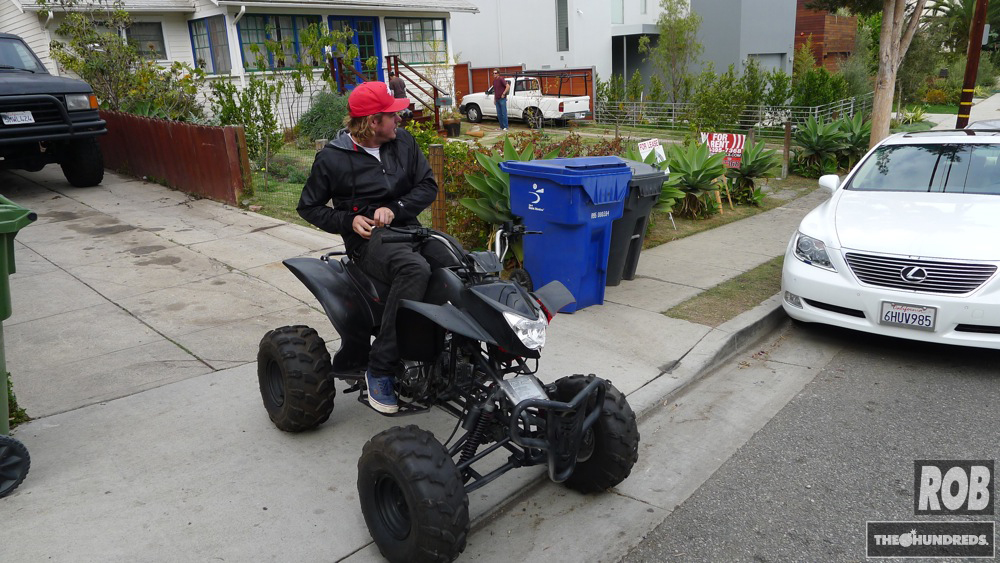 Yo invited me to his home in Santa Monica. He needed to smoke down show me the new 4-Wheeler he inherited…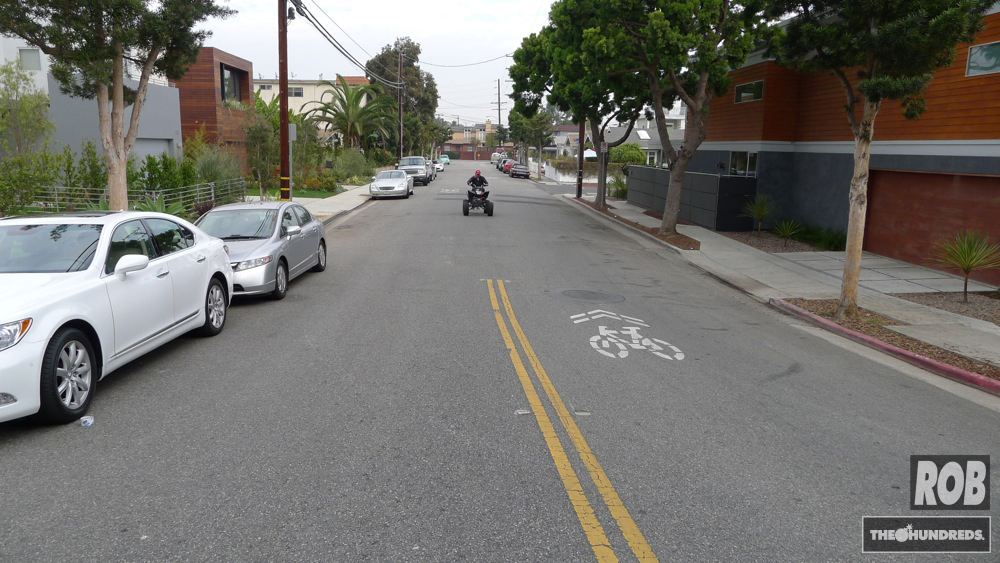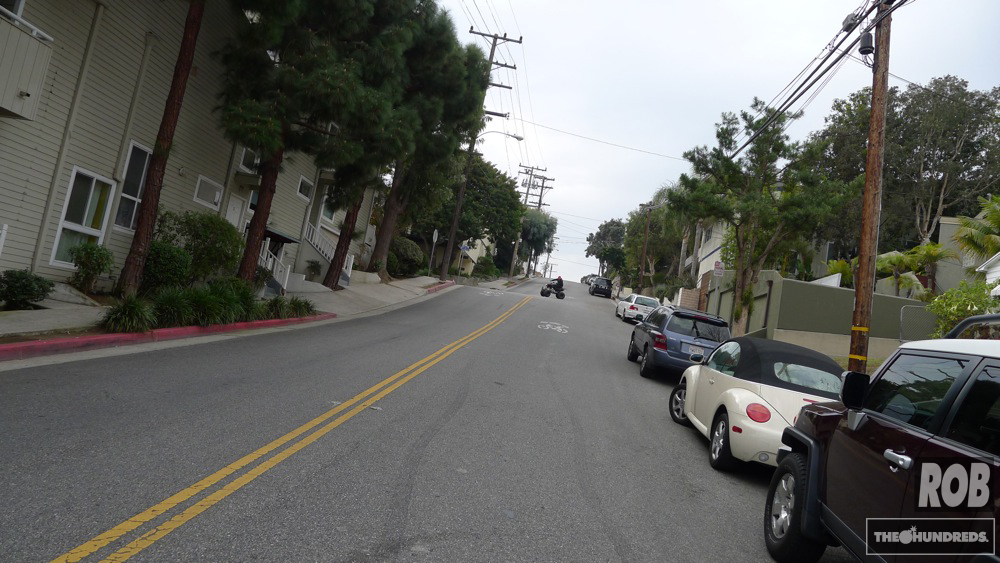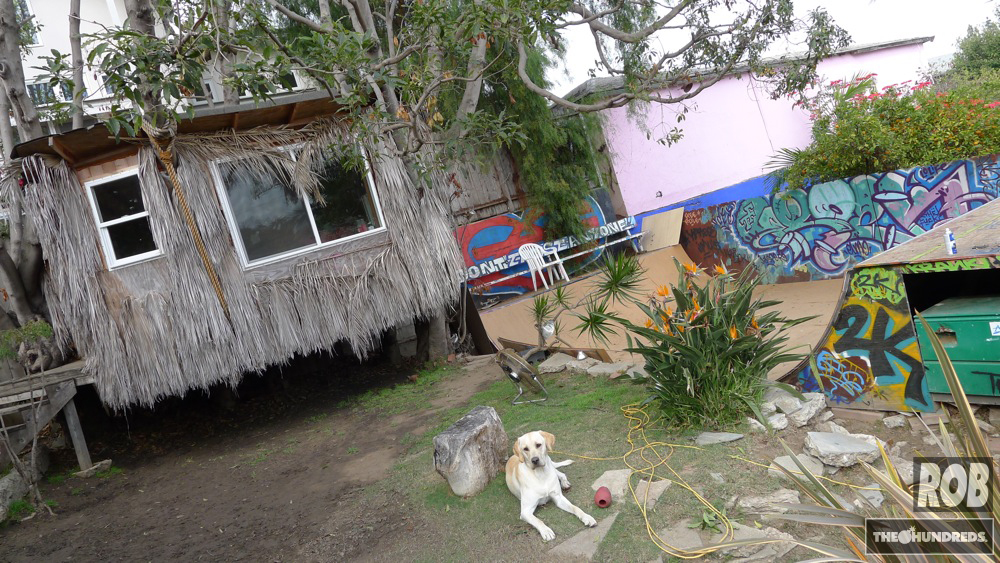 Vans and Stussy will do photo shoots in his backyard to create lifestyle images. This is Yo's life.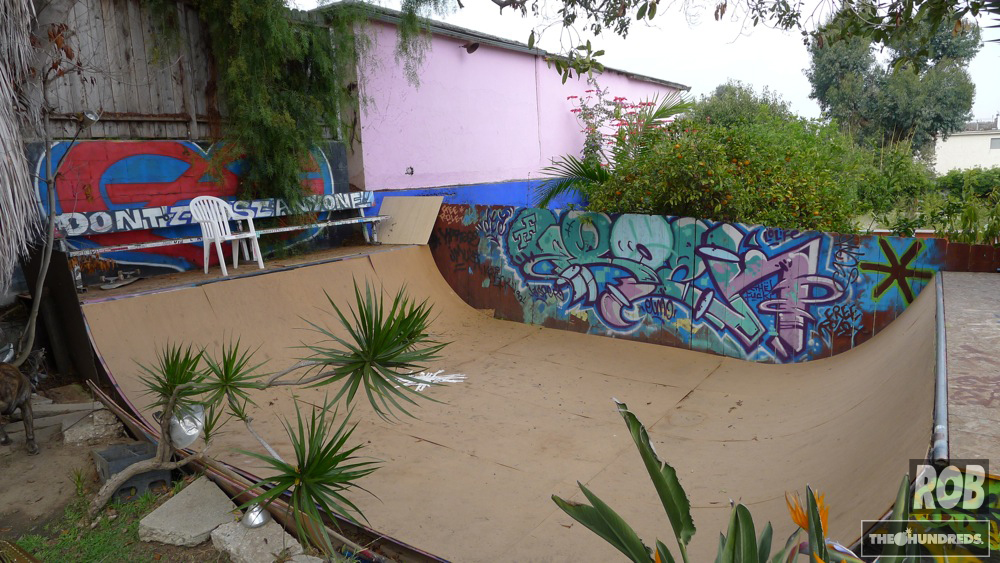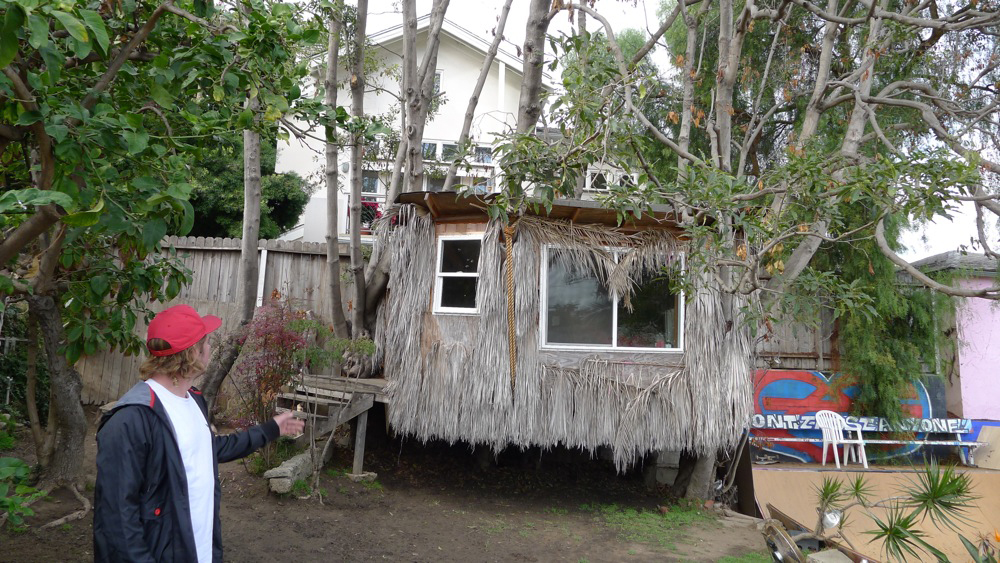 Of course there is a tree house. Wanna see inside?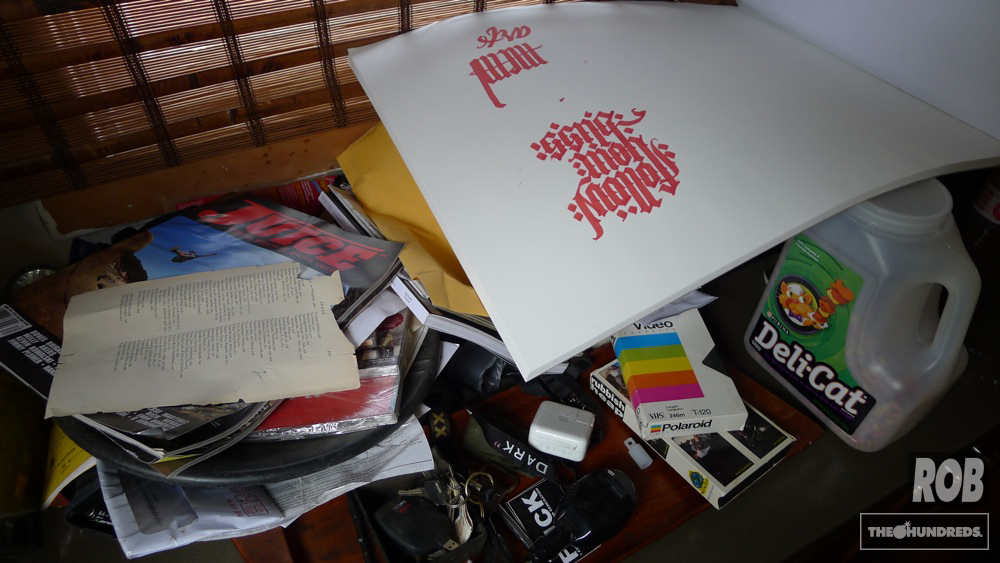 Follow your bliss is the brands ethos. Yo does exactly what he wants, and has done so since childhood.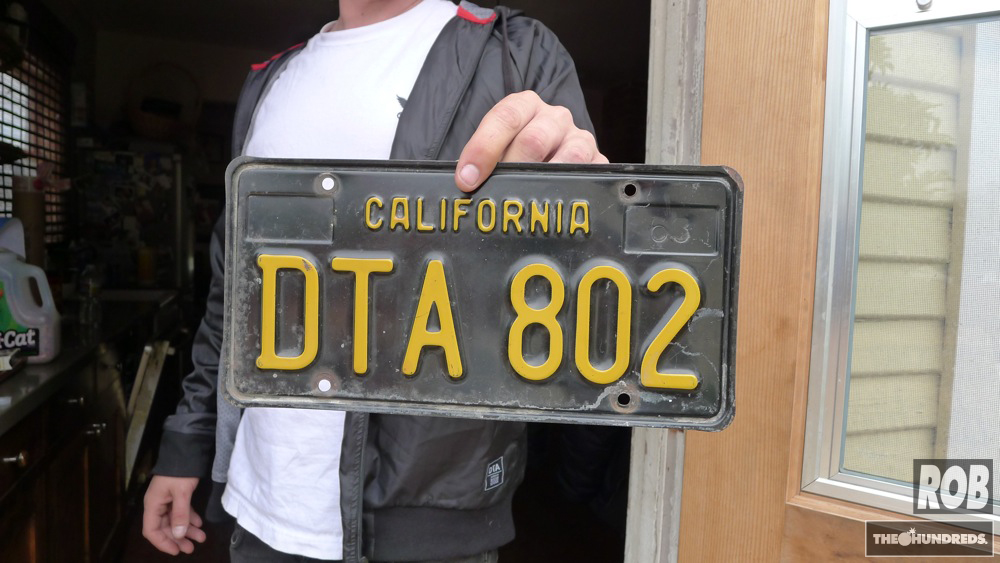 These ain't vanity plates, fans send in any DTA spotted anywhere.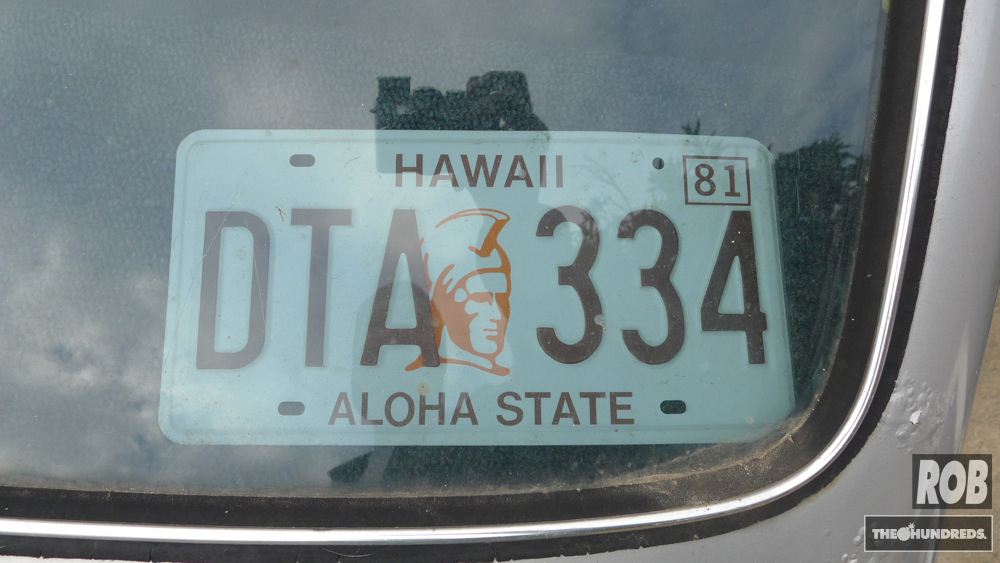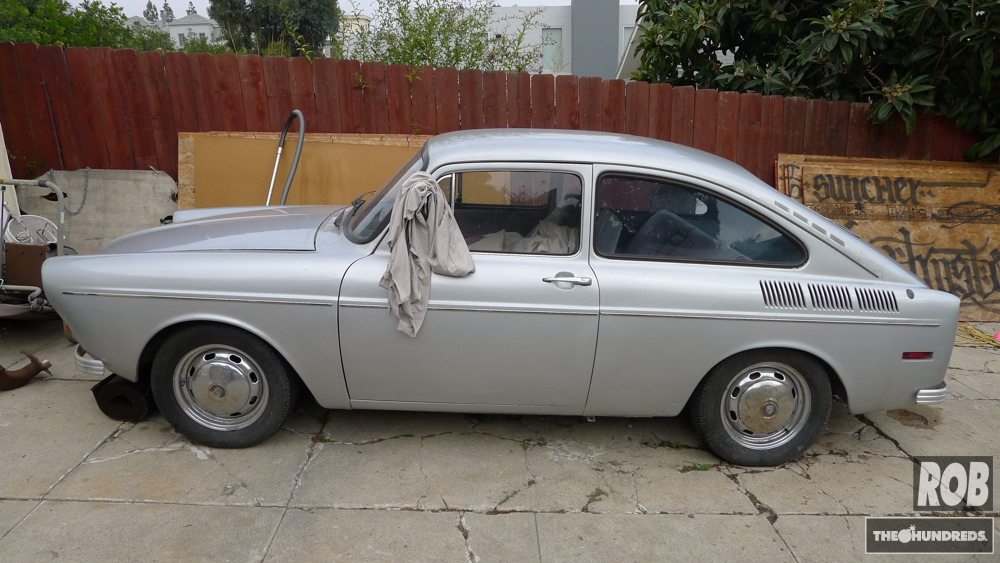 Don't Touch Anything. Yo's vintage VW custom.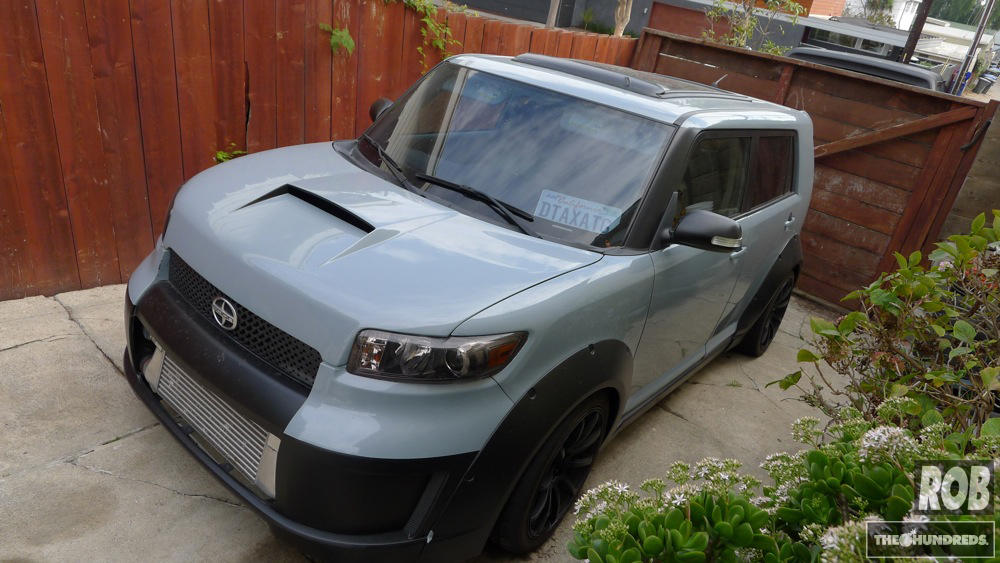 The famous xb with 1200 horse power. This has done 3 Gumball 3000's and a Bull Run.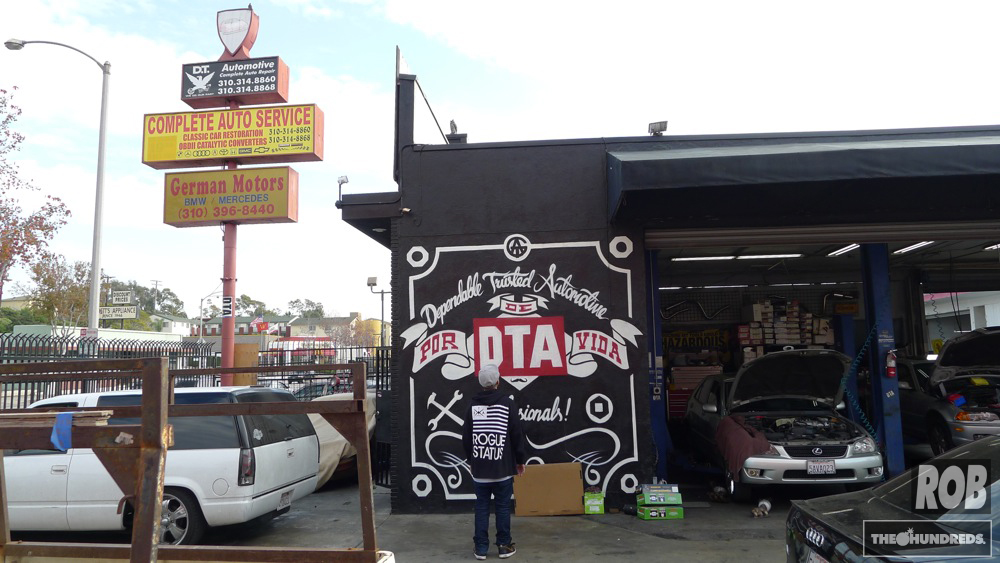 Let's move on to the next evolution. Following his love for racing, drifting, and all around gear-headery, the DTA POSSE has a new headquarters. Unlike anything you have experienced before. Dependable Trusted Automotive.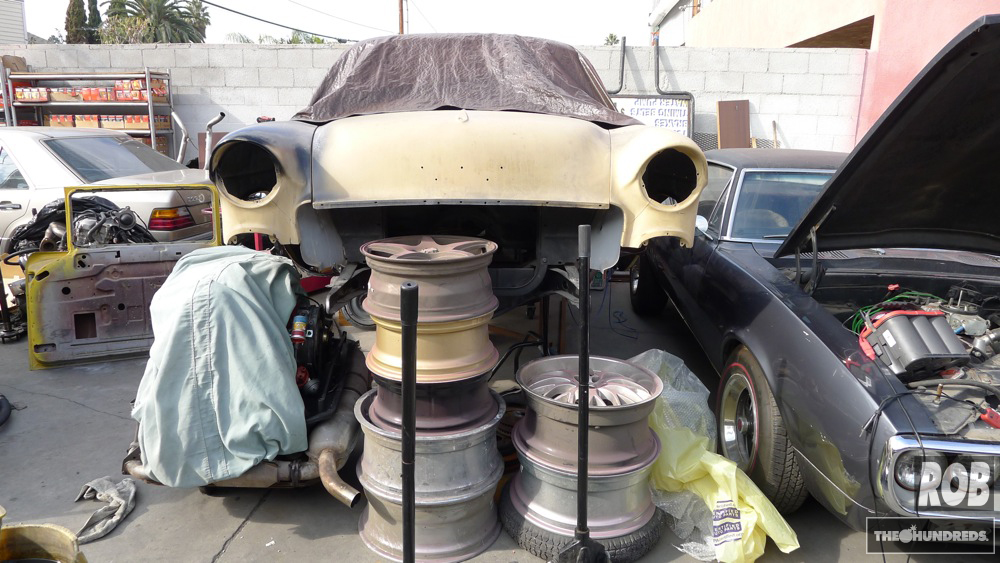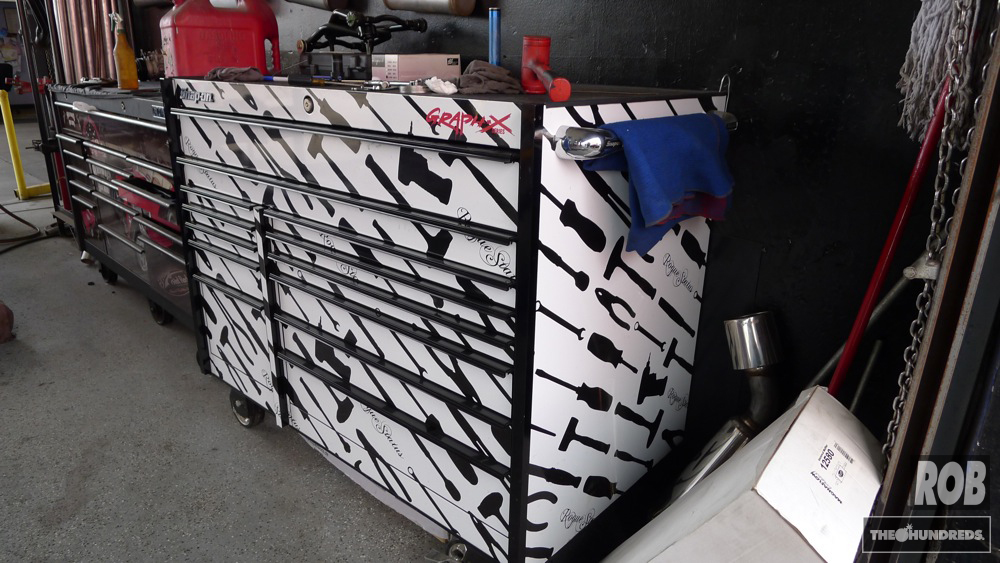 $8,000 Snap-On tool box collabo… no no no your Mitchell and Ness collar is still cool.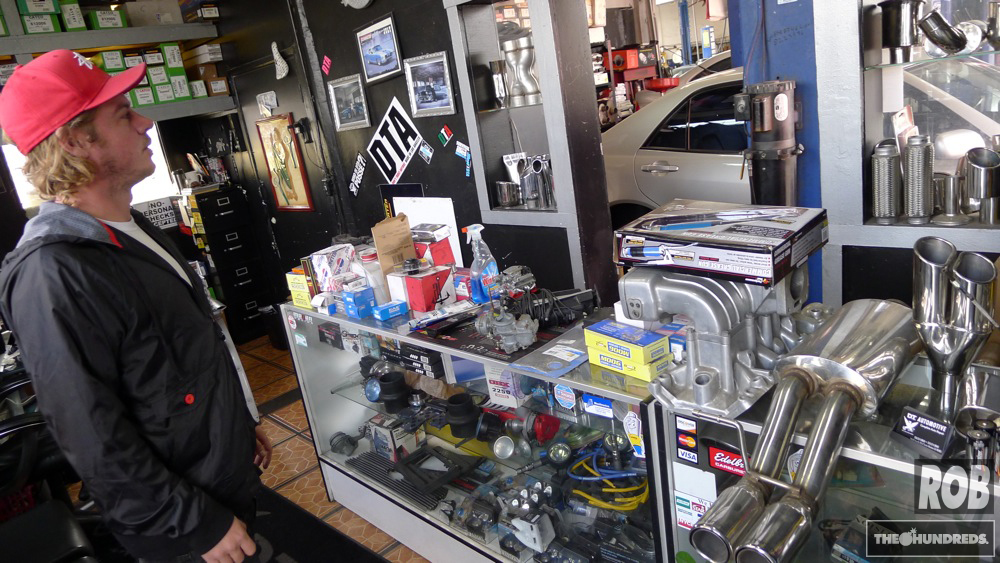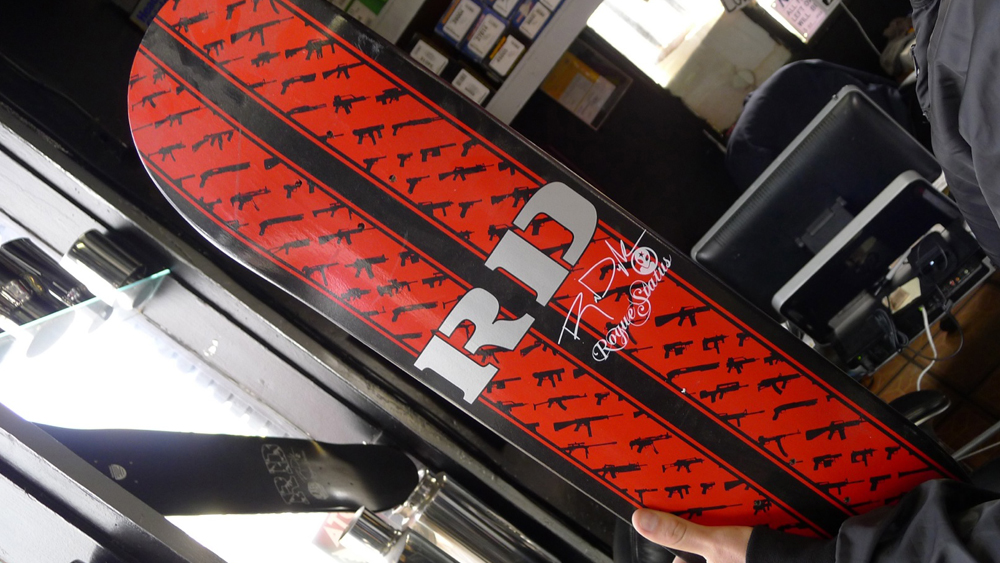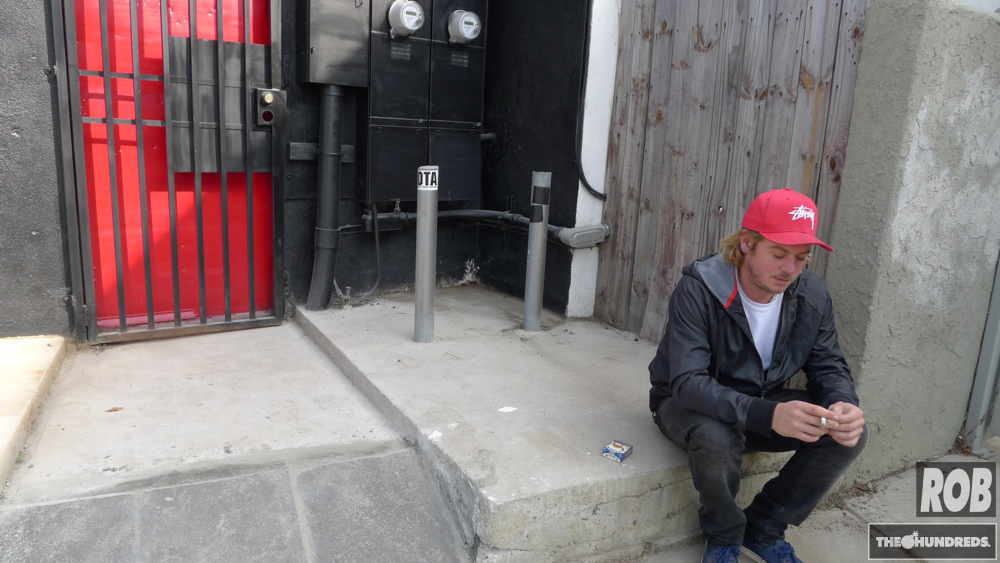 In approximately 15 days you will be able to see inside. Just look for the door with the big "Members Only" sign above it.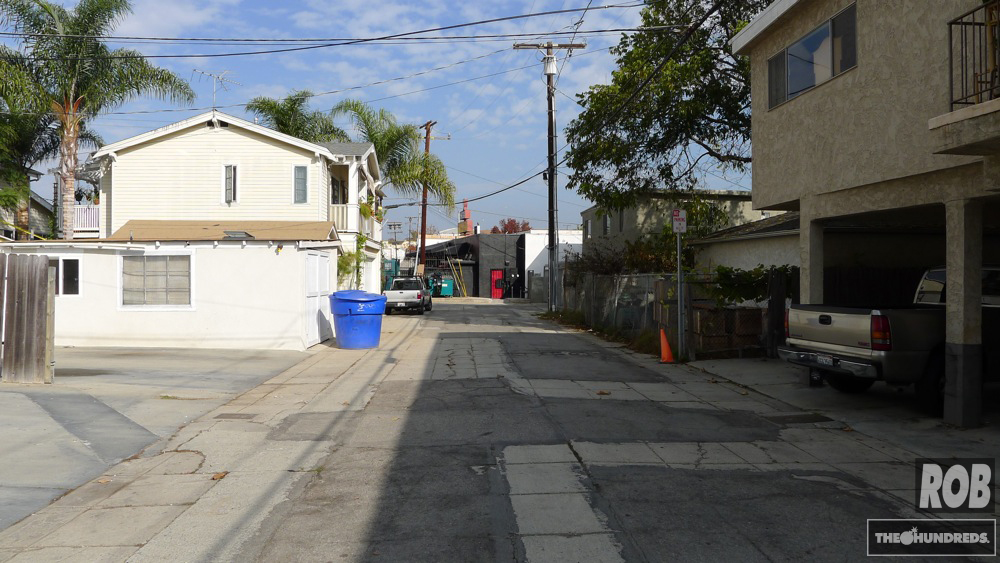 DTA POSSE Down The Alley