For years, they've been predicting that Downtown LA is on the rise (and by "they" I mean fancy financial peoples in suits, of course); after a lot of sizzle, skimpy portions of steak, and serious city-planning dollars down the drain, the reality appears to be catching up with their ambitious vision, thanks to independent, innovative businesses likeThe Well.
Located at 1006. S. Olive St., just outside the floral-and-garment-district craziness, The Well is a curated concept store and event space, founded by hairstylist and all-around-creative-entrepreneur, Jefferson Tangradi. With the help of his pixie-haired wife, Shanacie, and trusty business partner, Alex, what originated as an "organized, disorganized art collective," has since matured (but not in a stuffy, grown-up way) into a vibey, modern 3-in-1 salon, retail, and gallery, complete with a spacious warehouse that has R-A-G-E-R written all over it. (Hint, hint.)
Blowouts, both of the hair and shindig persuasion, are two of the things The Well does best. In fact, just last week (after shooting with The Hundreds, coincidentally), The Jillionaire of Major Lazer DJ'ed the launch party for their collaboration and pop-up shop with We Are Massiv., and a live show with surf-rockers Tijuana Panthers is lined up for May 15th.
With an eclectic assortment of apparel and accessories ranging from vintage Comme desGarçons and Issey Miyake, to local brands and androgynous up-and-comers like Again, Drifter,Clover Canyon, and Chambers stocking their architectural shelves, The Well is definitely a downtown shopper's dream. So, whether you drop by to get a fresh 'do, a sick pair of studded boots, or just to check out a new mixtape, Jefferson only cares that you leave with the distinct desire to come back again… soon. We did, and we think you will, too. Take the grand tour: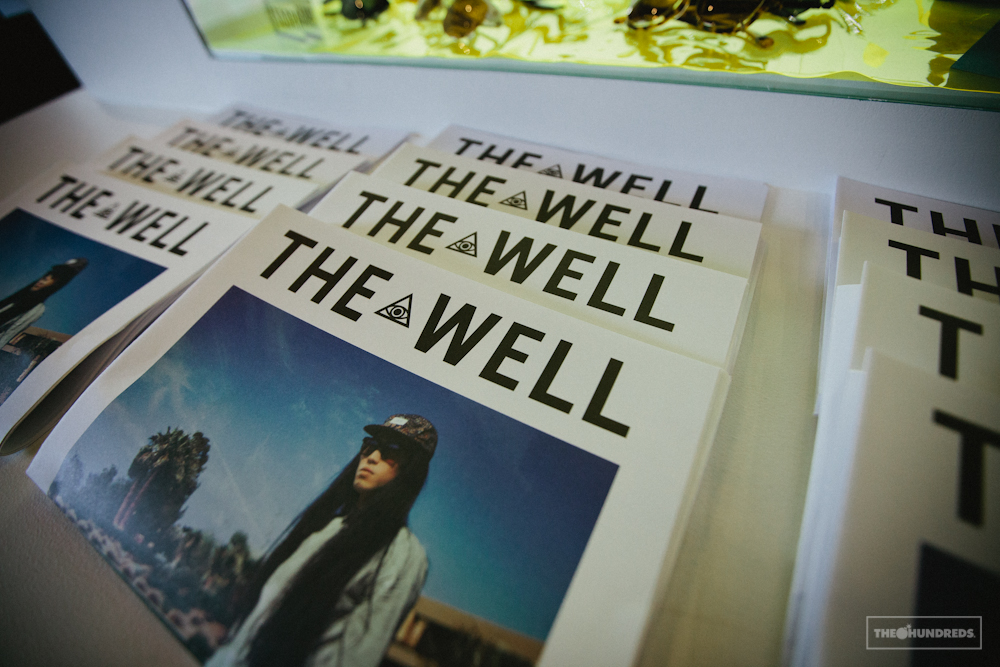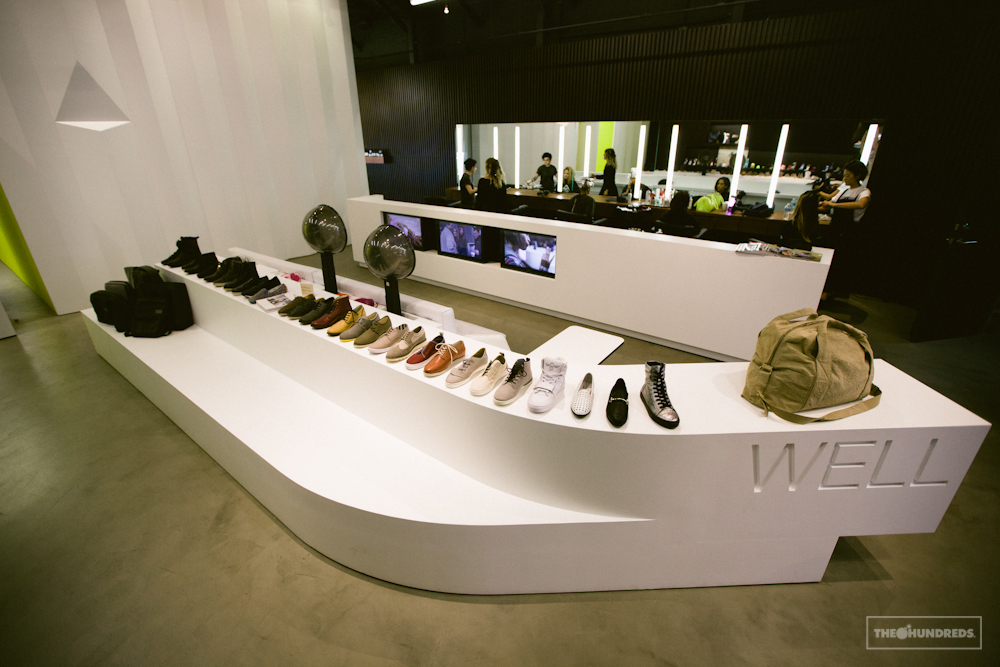 Crazy cosmic dressing rooms.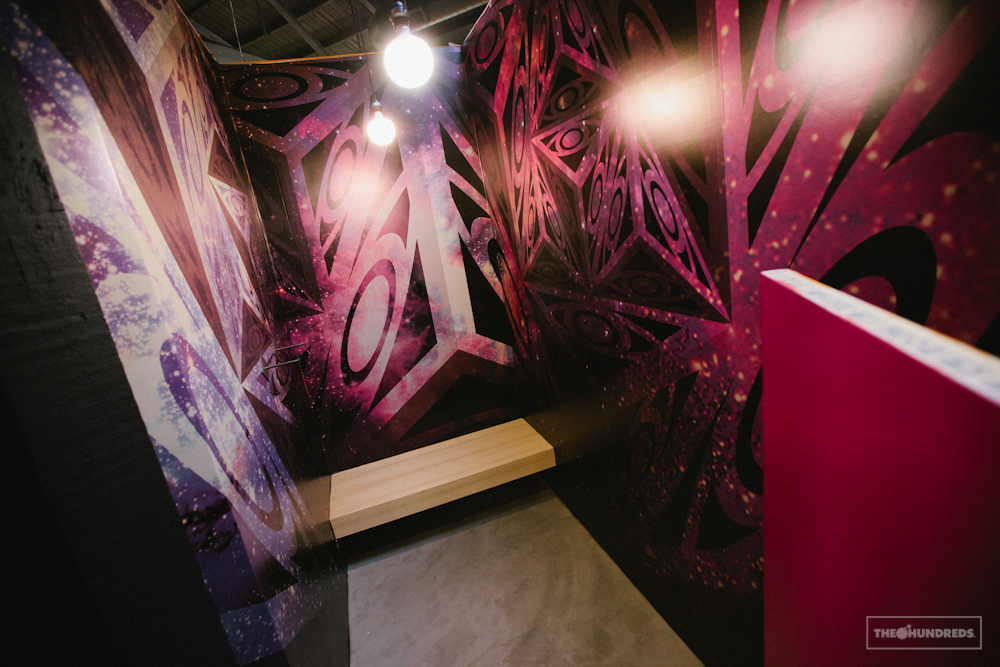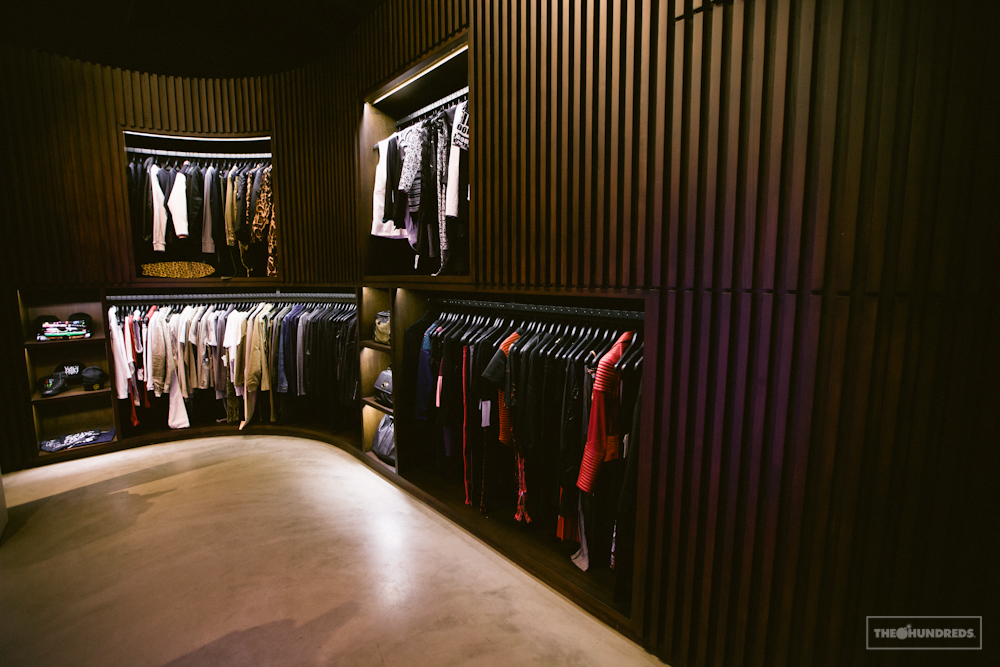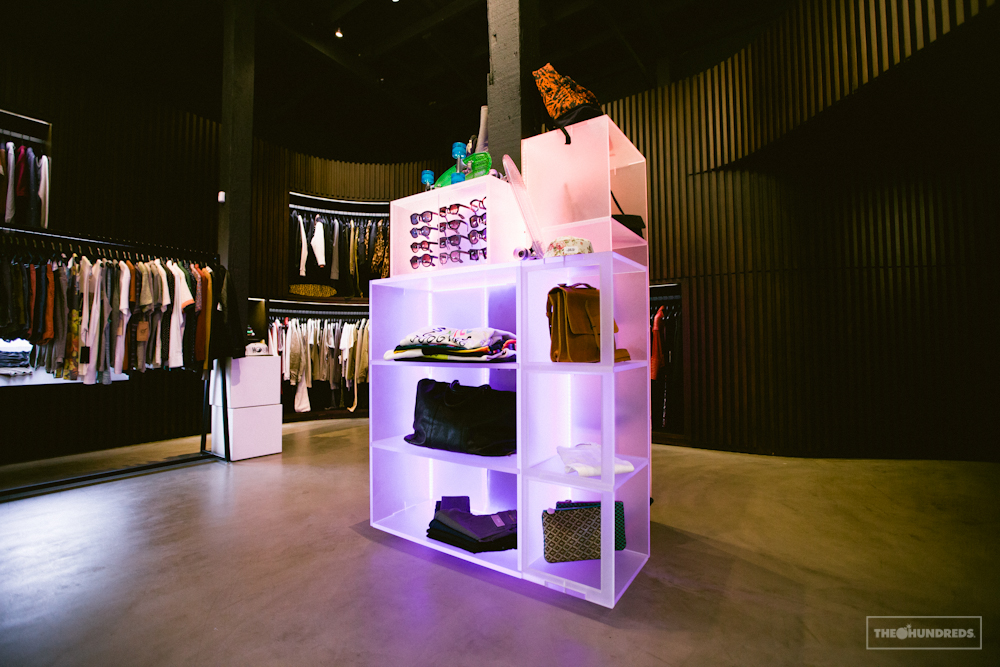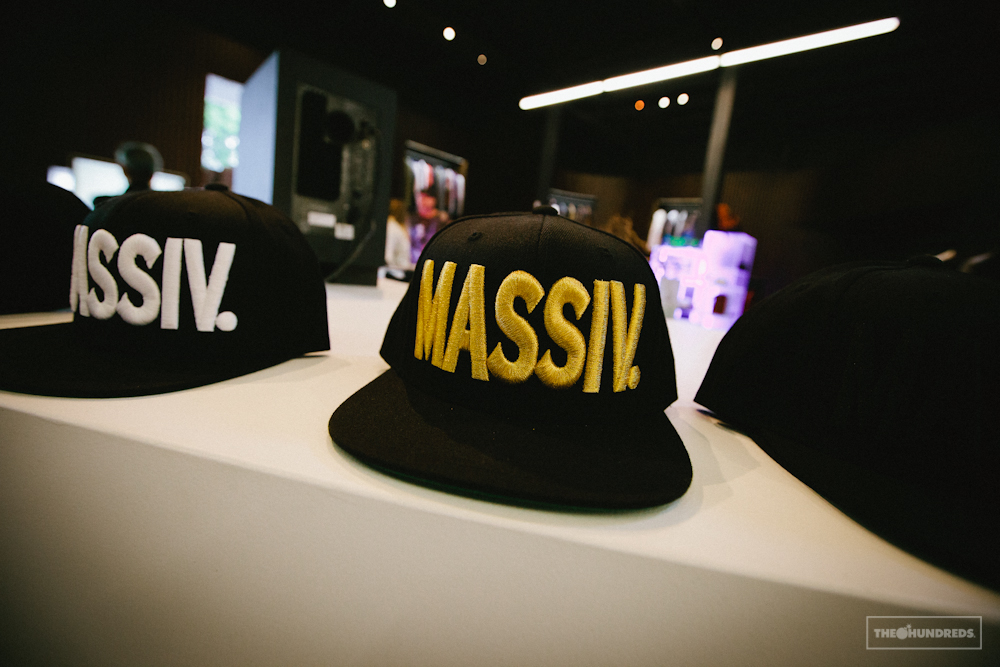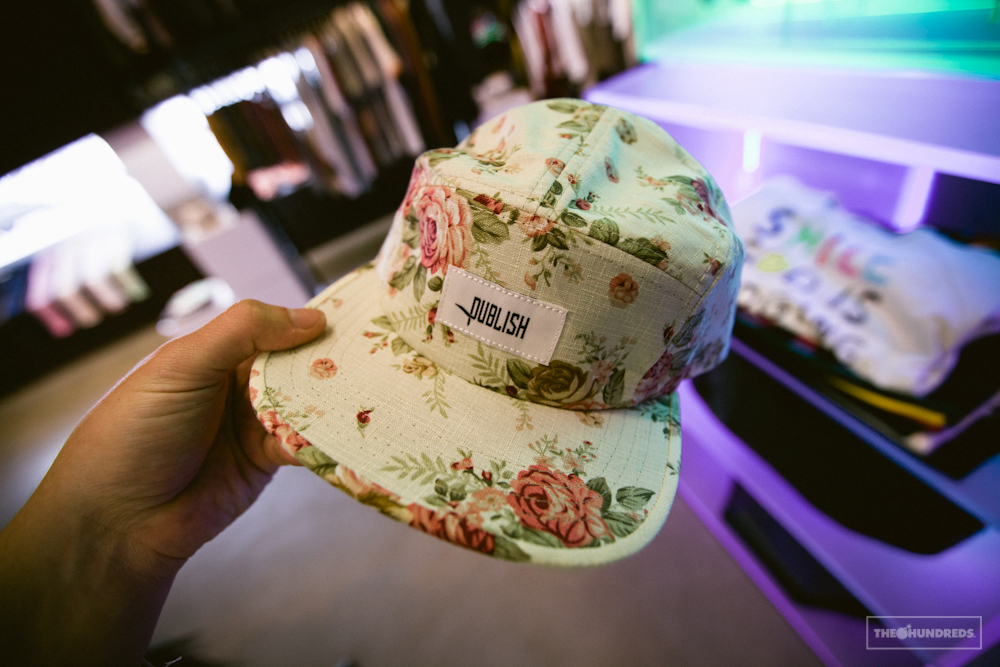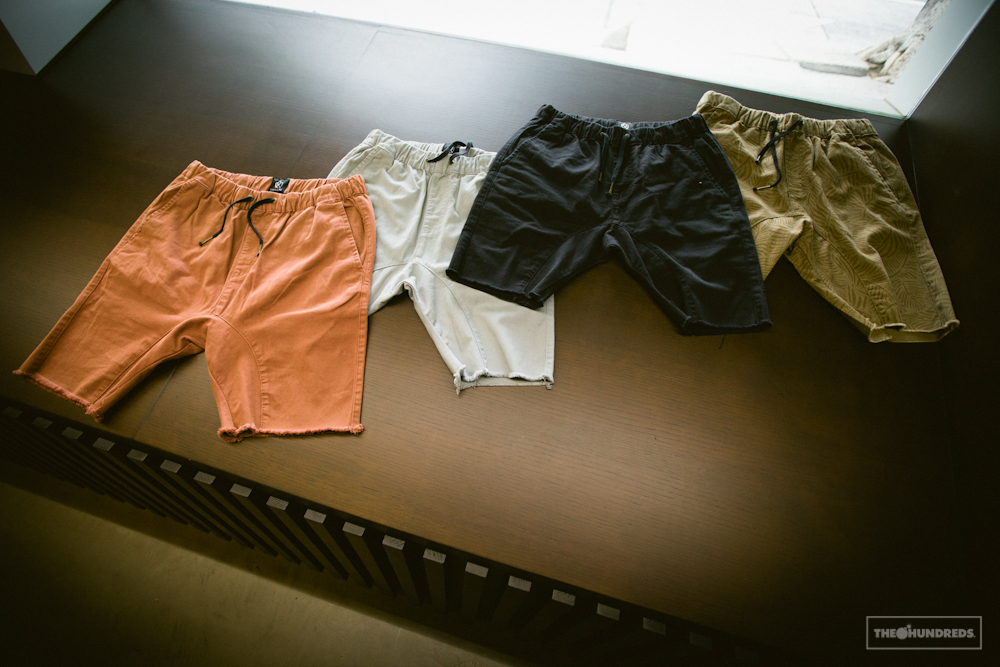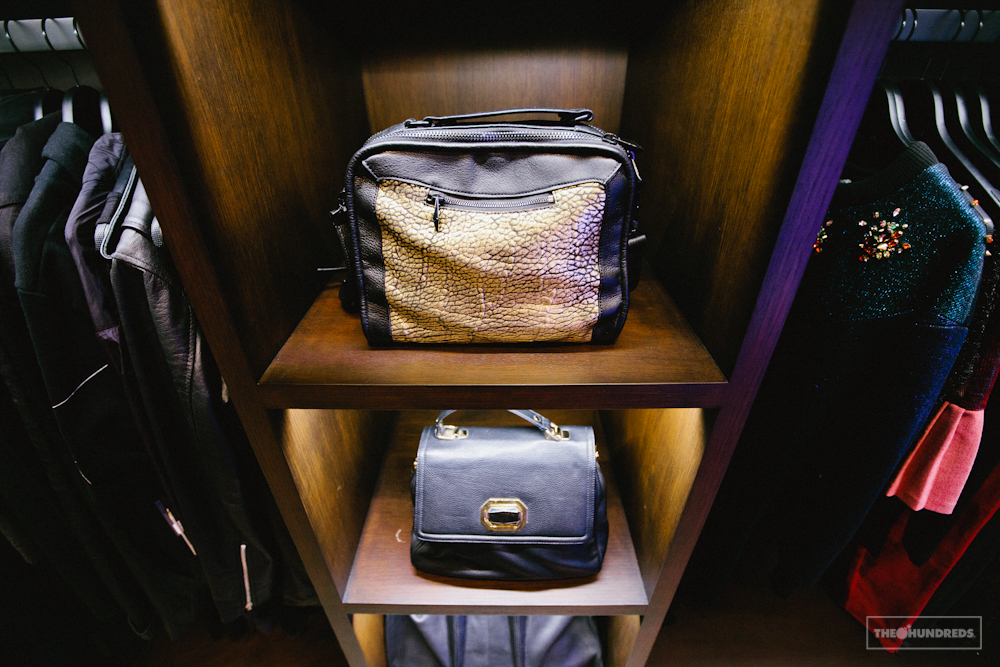 Jefferson in the middle, flanked by wife Shanacie and Alex.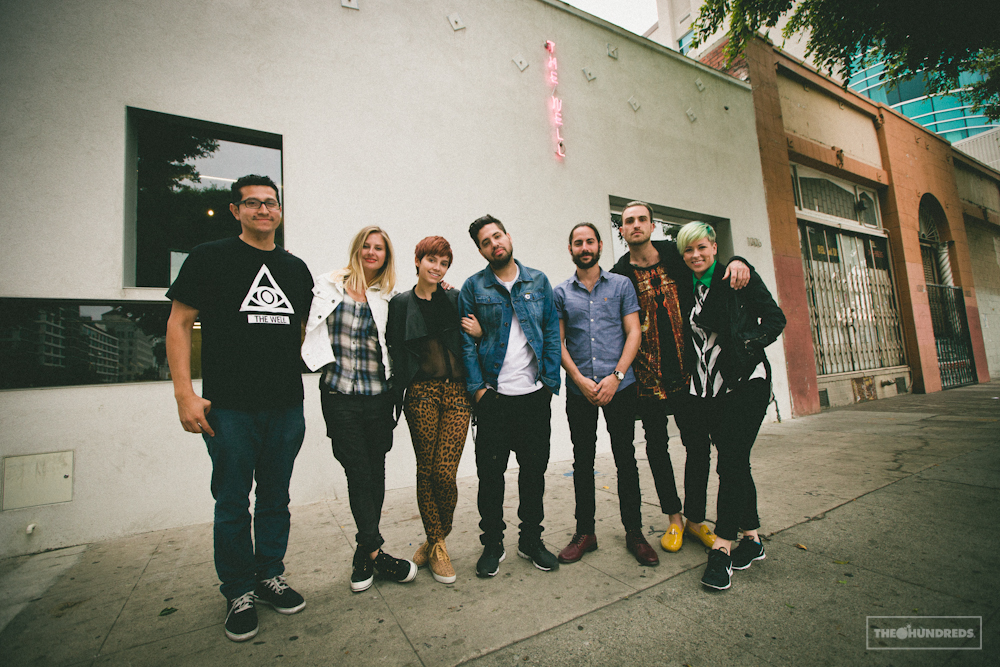 By Jane Helpern