Ask someone who's first on their minds when talking about Russians in pop culture and they might reply with Vladimir Putin, Anna Kournikova, 007 films, or in recent months, young designer Gosha Rubchinskiy. But Russian native and Toronto-based producer DJ Cyber 69 is soon to be a name among these as he navigates his way through the interwebs capturing lost boys and girls along the way – be it for his music or very unique wardrobe selection. Cyber is heralded by the likes of Virgil Abloh and Heron Preston of Off White/Been Trill, kicking it with them and others during one of the most revered weeks of the year, Paris Fashion Week. All this, while keeping an extremely low profile in Toronto. I wanted to learn more about the computer programmer-turned-swag god, Chief Keef/favela-loving DJ Cyber 69, so I caught up with him recently for an interview.
And because we love you all so much, listen to his exclusive mix for The Hundreds featuring new music from Derek Wise and unreleased music from Drew Howard below.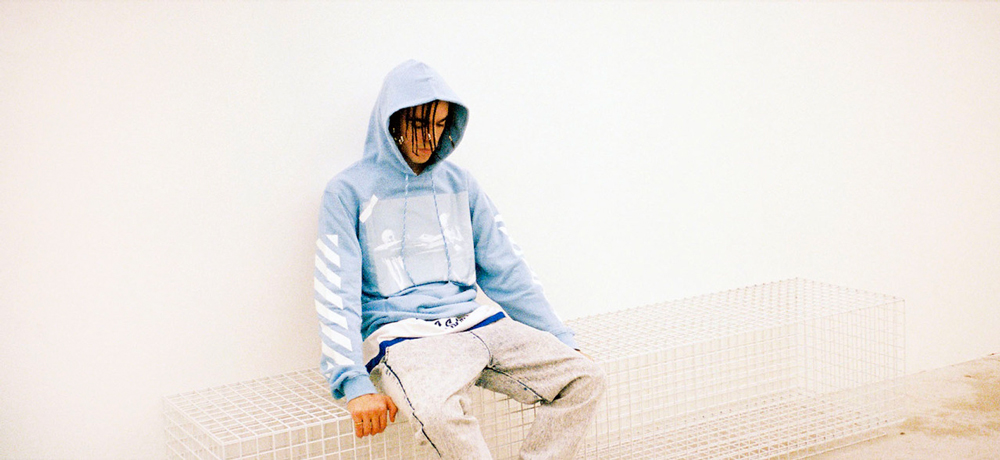 CHIEF BOSOMPRA: Introduce yourself to the people.
CYBER: Hi, I am Cyber69 aka Cyborg aka 69 God aka AK-69 and I'm an alien who is here to change A LOT.
Starting things off, people who know you usually call you Cyber or Cyber 69, how did you settle on that alias?
People usually just call me Cyber. As long as I remember myself, I always was into computer technology and the Internet. I also graduated as a computer-programming student. So that's why I am Cyber – I am computer intelligent. The "69" is a numeric representation of the Yin Yang – the wholeness of life that I am going for.
You came from Russia to Toronto. When did you come to Toronto and why?
I came from a small town in Russia about 3 or 4 years ago. It's called Vladivostok, which is located in Far East Russia bordering China and North Korea, right by the Sea of Japan.
I was given the opportunity to get out my city for school, and as a teenager that grew up on Western media, so I wouldn't have missed the chance for anything. So I came here without thinking or even having any real vision of my future. After 2 years of school, I bought my first midi-controller and started to play with it a lot. The first mix I did was to impress my girlfriend. And one day, Been Trill found it and fucked with it.
Your live sets/mixes usually fuse electronic music with extremely niche grimy hip hop. What is it about the trap rap/ drill music that fascinates you?
I'm really fascinated by the extreme characters behind the music and the art that they make. The artist's character is important to me because I feel like it should be real and not bullshit, and you can really hear how genuine it is with that stuff, especially when it comes to trap/drill or whatever you want to call it. You won't really last long if you're not real, so I kind of have a lot of trust in it. In the real stuff at least.
On a global scale, you've been associated with Heron Preston, Virgil Abloh, and their previous brand Been Trill. You did a mix for them about a year ago. How did they find you?
One day Heron commented on my Instagram, and at the time, I didn't really know what Been Trill was, but from his comment I ended up doing 2 mixes for them. After that, I ended up DJing the Yeezus after party hosted by Been Trill with Virgil and Jound. Since then, we've all stayed in contact and link up if we're in the same city. I was happy to see them last month in Paris. I really appreciate those guys.
I don't think I would have decided to take DJing seriously if they didn't give me the chance to make mixes for them.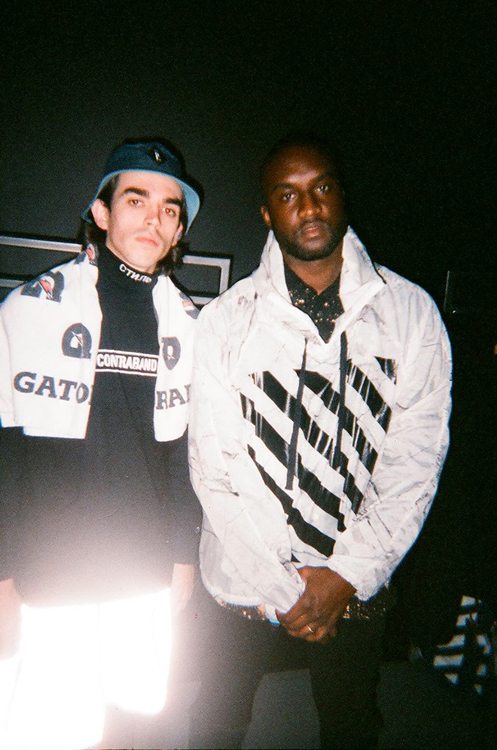 You were in Russia recently, how would you compare the culture and sounds between there and Toronto? Are they heavily influenced by Western culture?
The culture there specifically in the town that I'm from is obviously very Euro, and they do listen to a lot of techno and all that stuff,but I would say it's just about as equally influenced by Western culture thanks to the Internet. When it comes to hip-hop culture, they are a little behind – I would say about a few years behind, in terms of fashion and music.
You are working on original music with fellow Toronto DJ Happy Boy Tona. Can you speak on that?
Me and Tona are really close. He kind of took me in and linked me up with a lot of key people in Toronto –this why I call him my manager, I was spending a lot of time around him, so it was only natural for us to start working on music together. I feel like what we're making is going be really special. I can't really put it under any category right now, but I know when we decide to drop it, it will be really cool. We also have some good names from outside of Canada that we are working with, so I'm pretty excited about that. I'd say to expect a drop sometime in the middle of summer.
You instantly stand out anywhere you go due to your very unique fashion sense. How would you describe your style?
I would describe my style as 69 shades of shwag unlocked.
We just premiered your new mix, give us some background on the song selection and what you have planned for the future.
It's an exclusive mix I made with The Hundreds in mind. It's sounds of 2015 and sounds from all over the world.
I'm also very happy to include one new and one unreleased song from the GHS homies Drew Howard – and Derek Wise – Purple Candy.
I am planning to release new content soon.
Stay tuned. 
Any last words for our readers?
"Если ты знаешь что ты лучший есть смысл окружить себя только лучшими. НИКАКИХ ИСКЛЮЧЕНИЙ." ― Кани Вест
::
Follow DJ Cyber 69 at Soundcloud.com/cyber69, on Twitter @cy69r, and on Facebook.