Rewind back to the days of juvenile delinquency and teenage drug use; into a Graphic Design class at Redwood High School in Larkspur, California. The class is divided by industrial-sized tables seating 4-5 middle class students that go skiing during winter break. The teacher is a middle-aged mustached man with Homer Simpson hair and a short temper for sarcasm and humor. I'm seated (with bangs covering my dark existence) at a work station next to a young misfit and AFI aficionado named Matthew McCormick.
Everyone calls him Manface because he has the face of a full grown man, therefore giving him the alias, Manface. We spend our time in class distracting everybody with 50 Cent references and immature grunts during lectures. From creating fonts to designing album covers, we ace every task assigned. Fast forward past years of more juvenile delinquency and abused drug use; Manface and I are still friends, still creating, and still in a class of our own.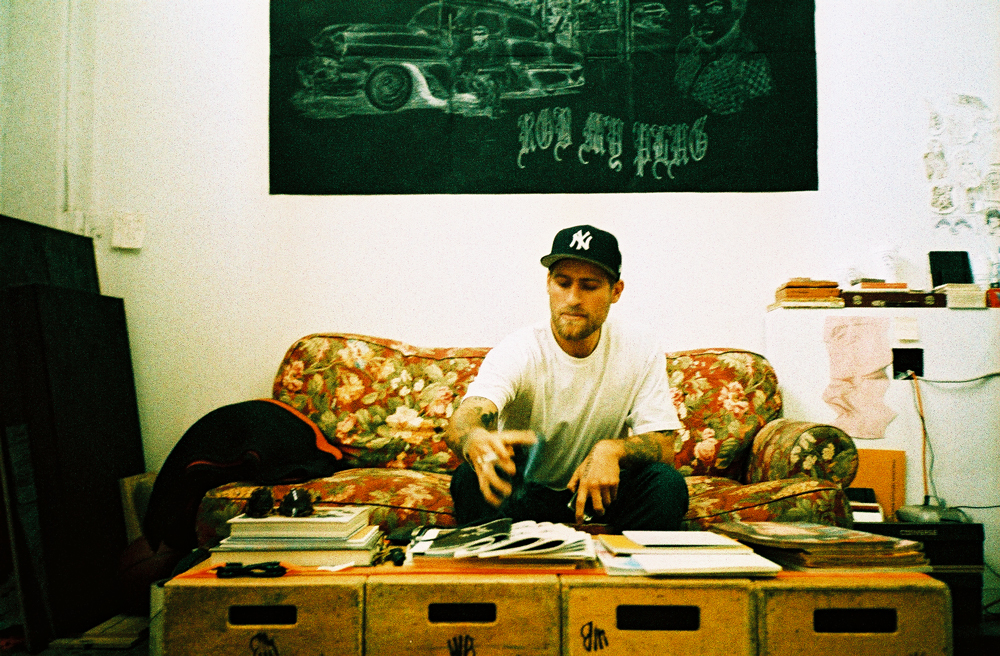 After years of young adulthood in Seattle, San Francisco, and New York; 'Face now lives in Los Angeles in Cypress Park at an art studio next to a bike shop down the street from Footsie's. He spends his days illustrating and tattooing heads in our circle of friends. He has a Spotify playlist on his account called "Dad Music" that includes gems from Sting and Neil Young. The walls of his studio are filled with Cholo-inspired ballpoint illustrations and recent tattoo sketches. He has a deep resentment towards self proclaimed R. Kelly fans that are only familiar with his hit singles. He recently converted me from being a Murray's Light Pomade user to a Sporting Waves consumer.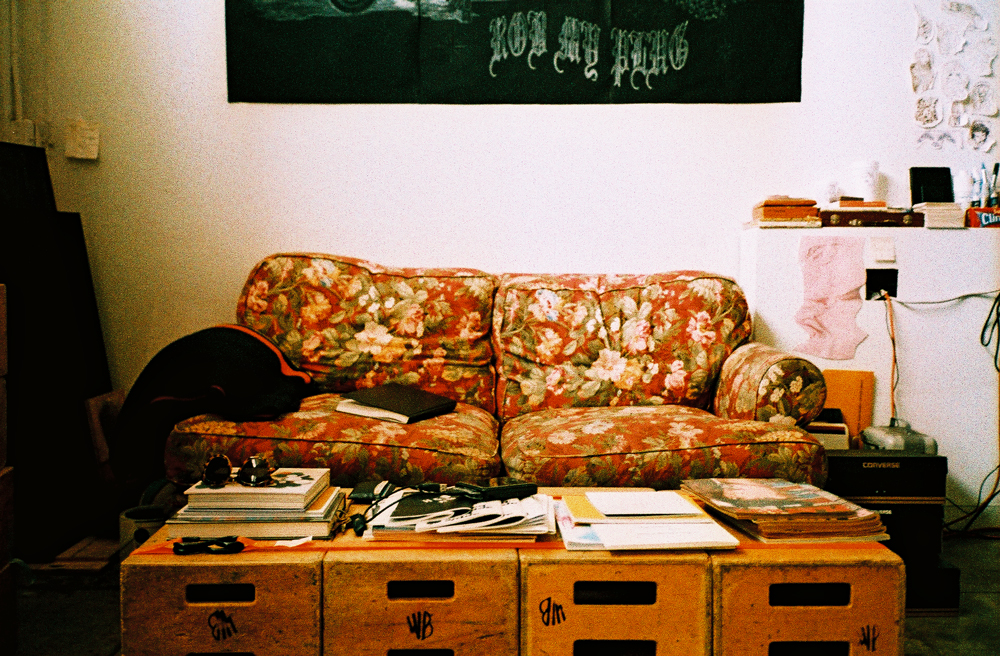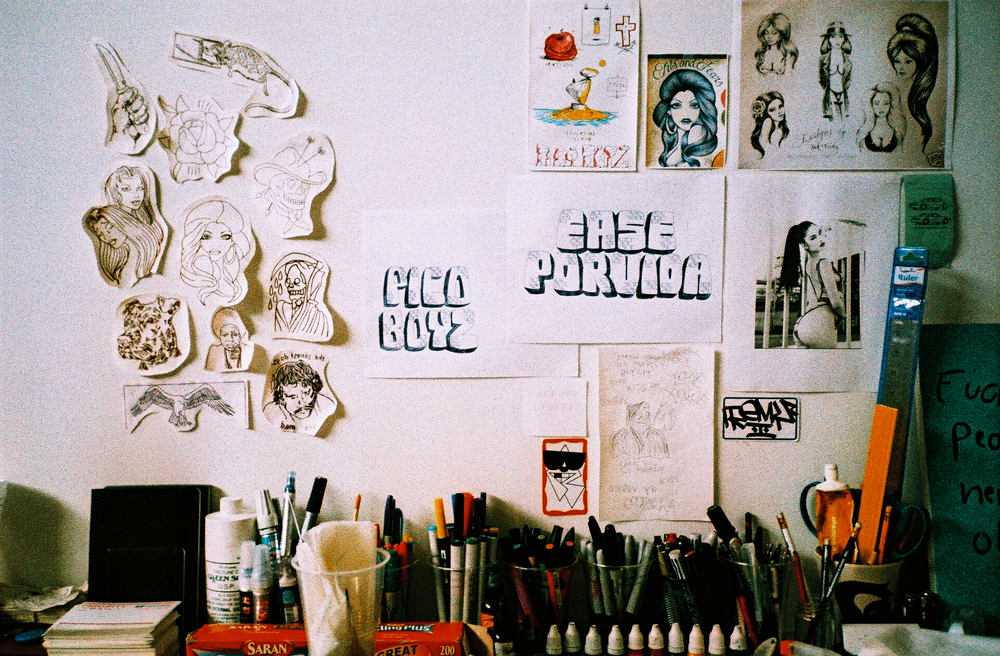 After about a month's worth of ignored invites to his domicile, I finally recently made the trek to check out his digs and get a hand holding an axe tatted on my arm while I skimmed through the pages of his vintage Playboy magazine collection.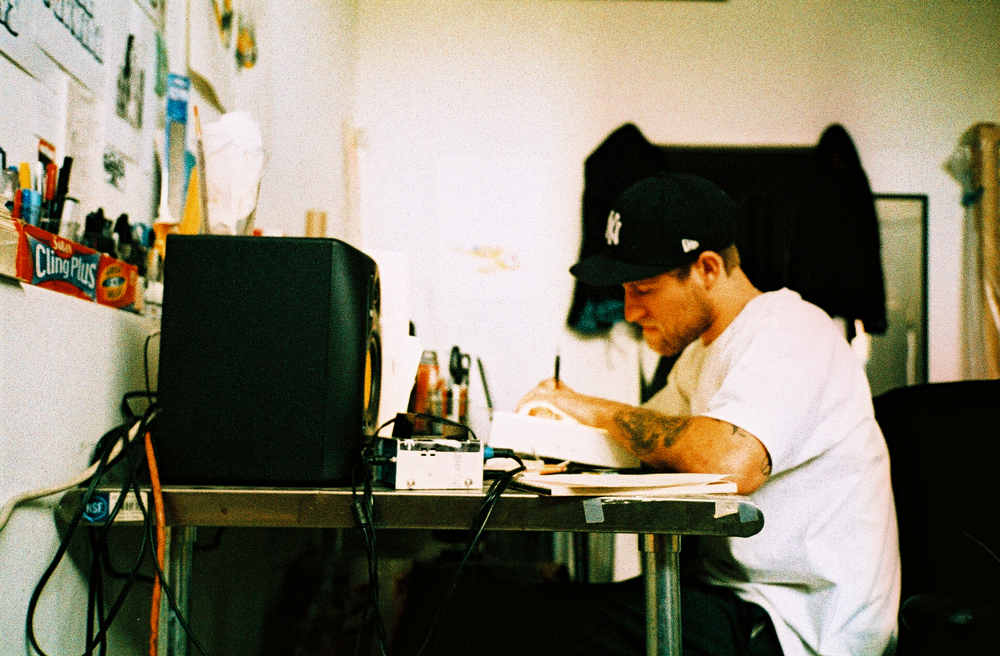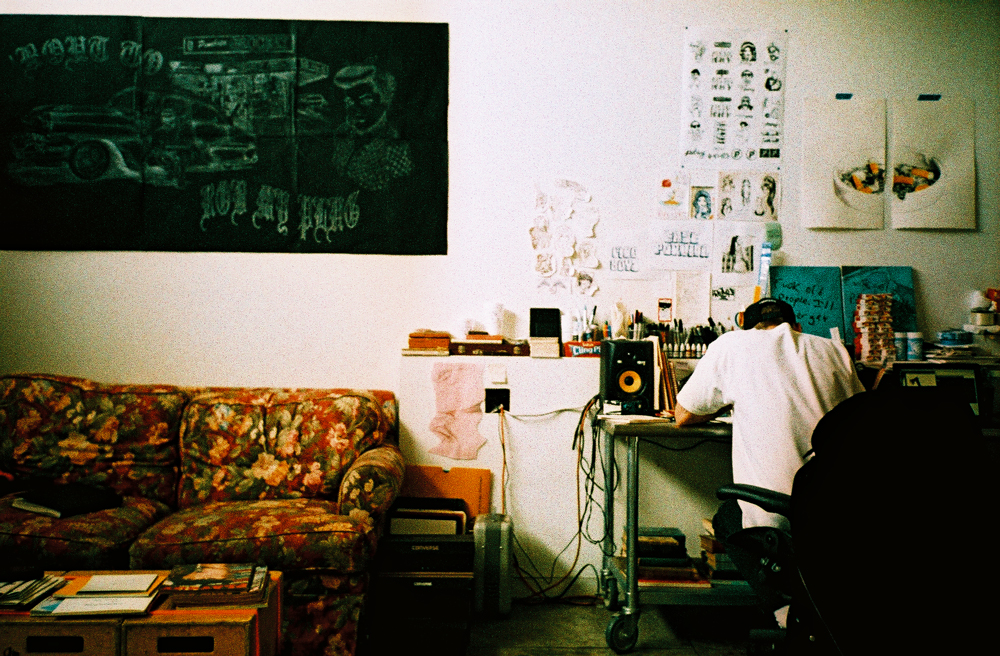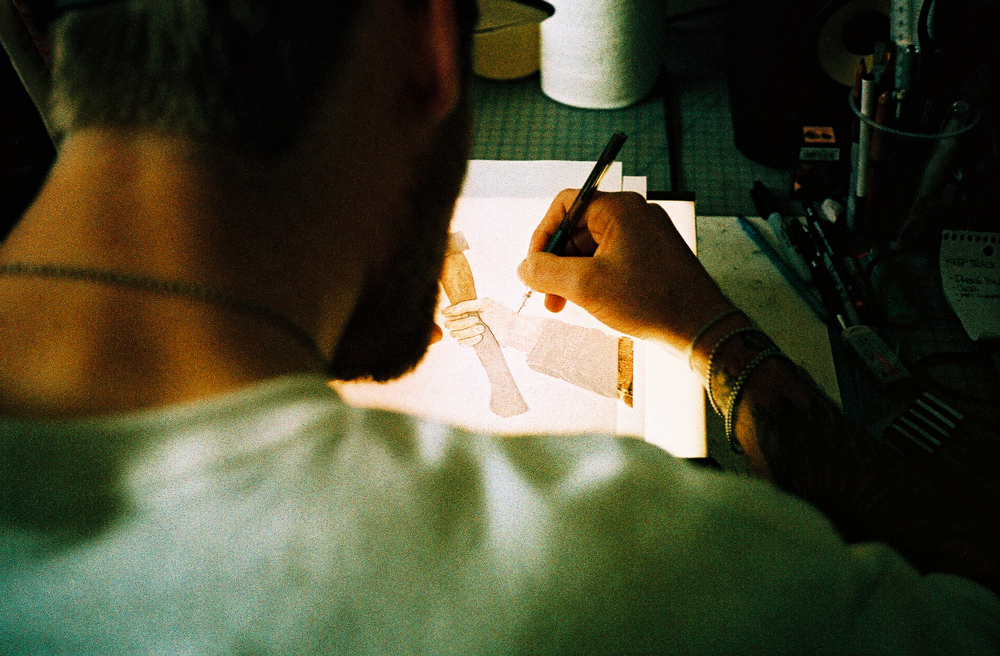 'Face and I have remained close homies over the years since the days of cutting class in the Bay Area. I've witnessed many different stages of his life based off of the cultures surrounding him. Even with the manifestations of Seattle dirtbaggin', San Francisco brown baggin', New York drug abusin' and Los Angeles networkin'; 'Face has always thrived off of a foundation grounded with his art and the views that come from it.
After a recent stint of deep drug addiction and alcoholism, it's refreshing to see a friend get his head back in the game with a new focus and determination. Even in the face of (no pun intended) these past few years of adulthood errors and downers abuse, he's channeled his efforts into making a name and a living off of his art.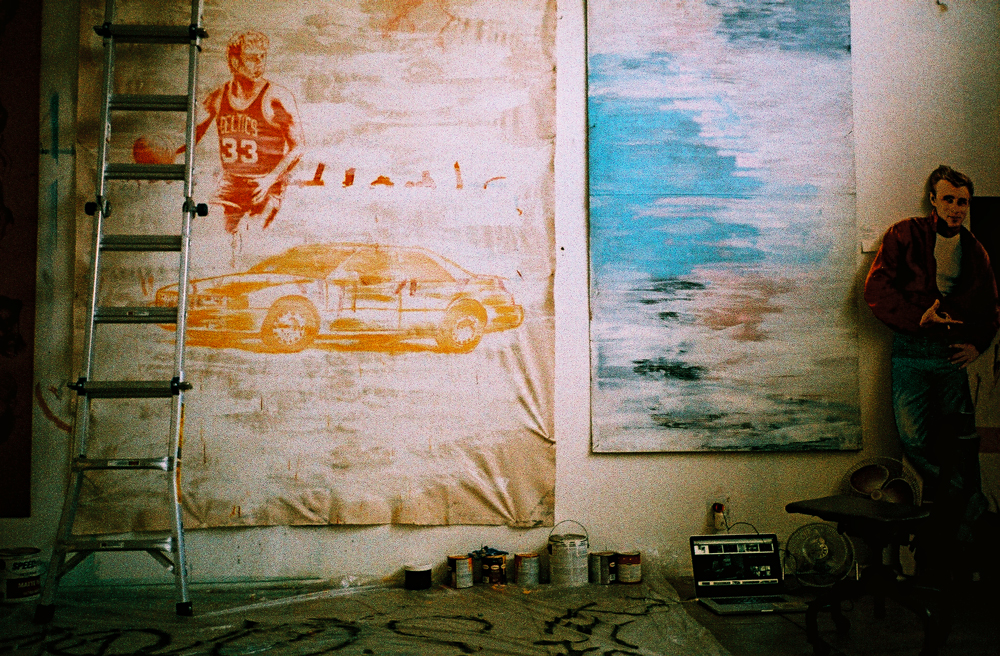 Most interviews are trivial and redundant. Below are some things I asked that I believe show you more about him than questions of influence and "what's next" ever could.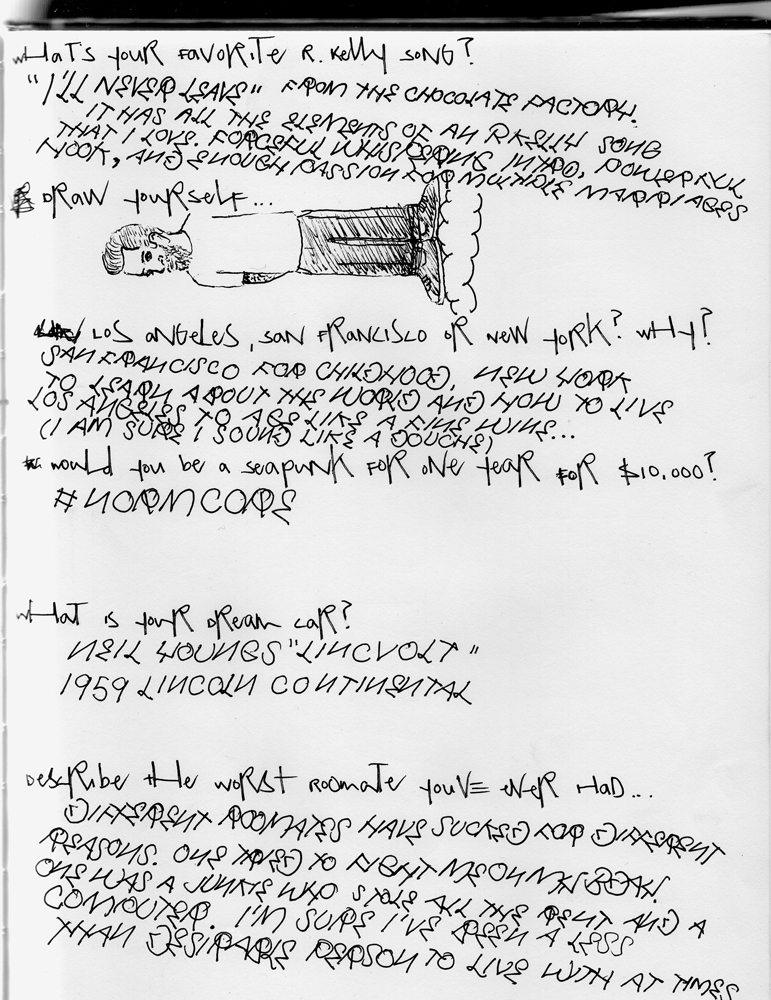 If you ever come over to my crib, you'll probably find Manface on the fire escape claiming expertise in every artisan craft there is. You might also find him on the couch during movie nights complaining about our choice to watch Little Giants instead of Couples Retreat. After you realize all the claims and complaints are from someone with a lot of personal experience, you'll meet another hard working artist in my circle of ever-growing hustlers.
Take a moment away from the Hypebeast forums and PornHub videos; and check out Matthew "Manface" McCormick's work.
http://mattrmccormick.com
http://instagram.com/manfacemob