As of one week ago, I was oblivious to the funk-infused melting pot of pop culture that is the artwork of Dyami O'Brien. I had no idea of his sarcastic portrayals of musicians like Babyface via thick-layered oil portraits on canvas applied with arbitrary tools like cake icing dispensers. I was completely absentminded to the fact that Dyami O'Brien was actually closely tied to my own circle of friends and peers. Until I met him in his brand new studio space in Downtown Los Angeles this past Tuesday; I had no idea of the contemporary genius (borderline psychosis) that is Dyami O'Brien.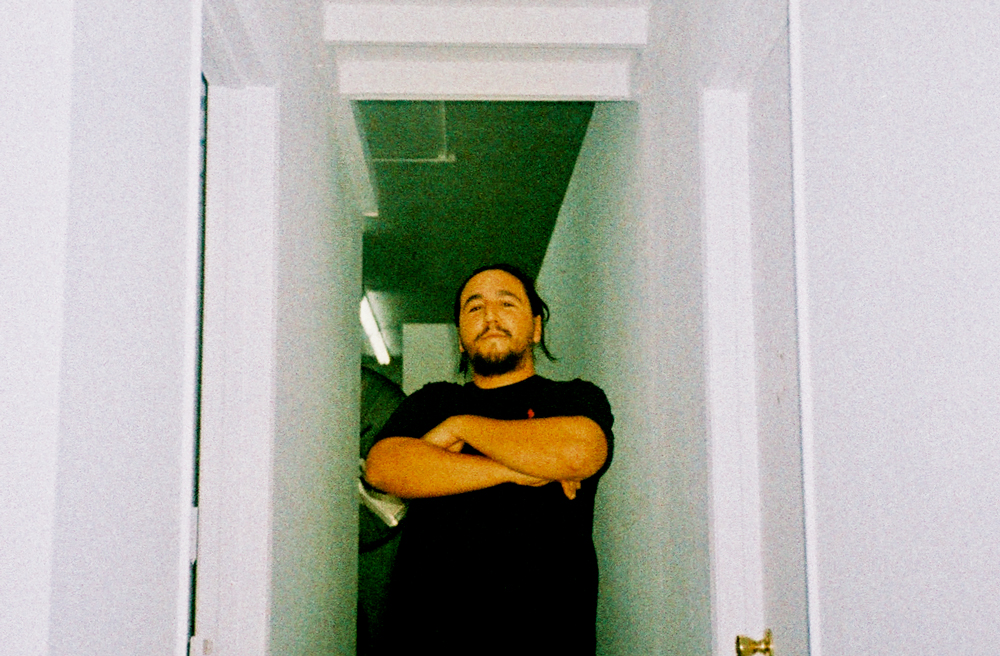 I say psychosis because his paintings abandon the rules and ethos of traditional fine art. I say psychosis because he finds inspiration from cholas at LA Trade Tech. I say psychosis because he juxtaposes playful, childlike illustrations with Chicano tags and references. I only say psychosis because it takes that to make these twisted, inside jokes make sense.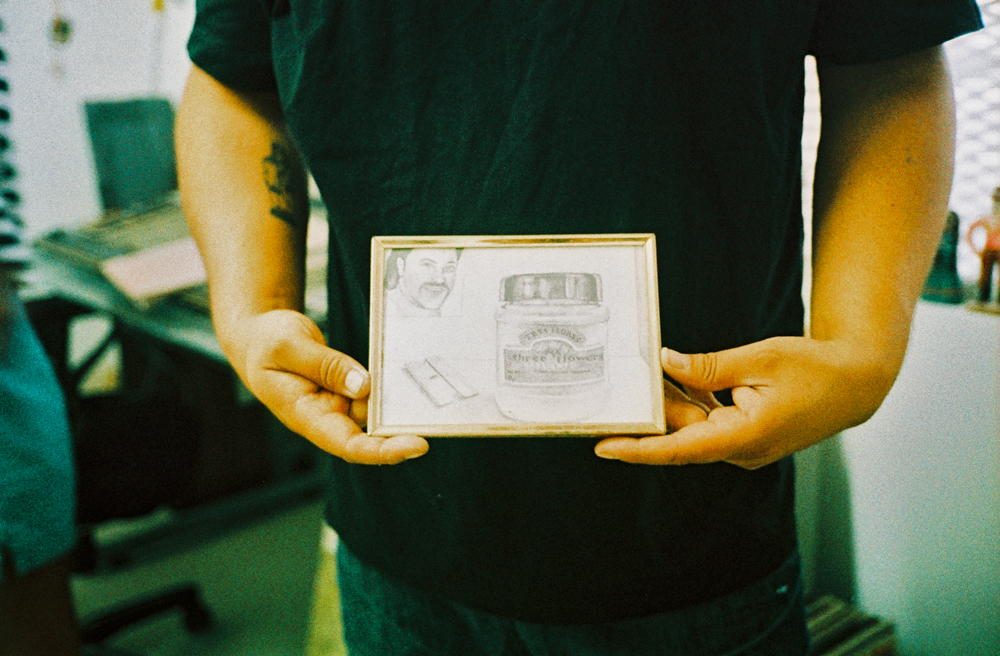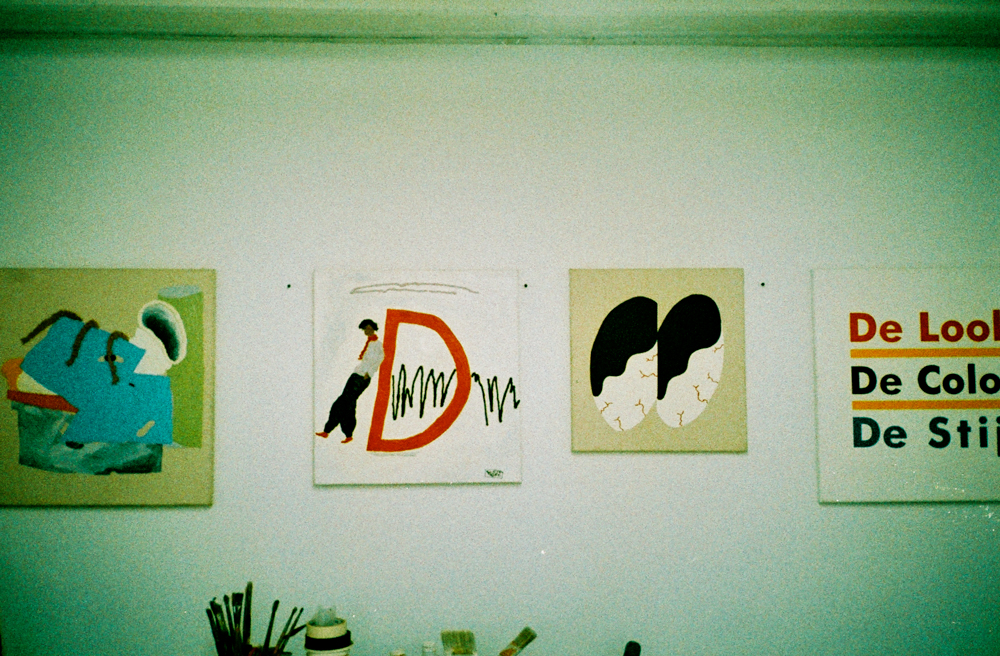 I met Dyami during the peak of this Los Angeles heatwave. His studio space was an oasis from the triple digit temperatures outside and it welcomed me with A/C'd winds and a plethora of vibrant canvases. After our initial greetings and daps, we connected the dots of familiarity as he explained his contributions and founding of the graffiti crew JDI; a crew whom practically every booze guzzlin', party crashin' friend I've made in LA is involved with.
He explained how he began drawing these faces and characters in middle school. We talked about the underrated genius of Bay Area G funk. We discussed how is art is an inside joke for the cultured and informed of Los Angeles. We talked about the confidence in using oil paint and its use being a true testament to artistry. We talked about the price of oil paint and how he steals it instead.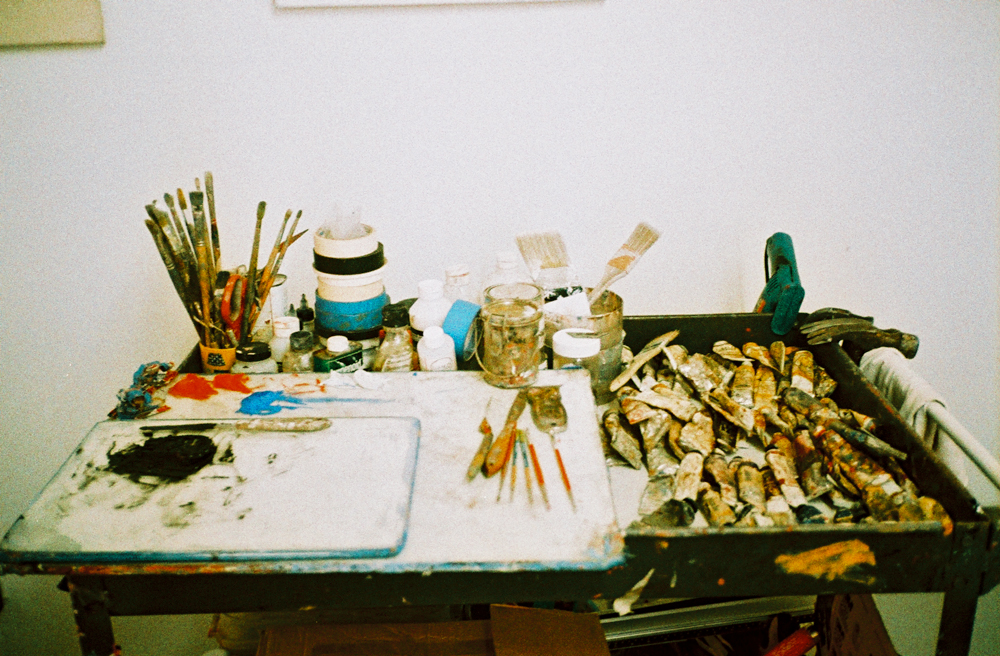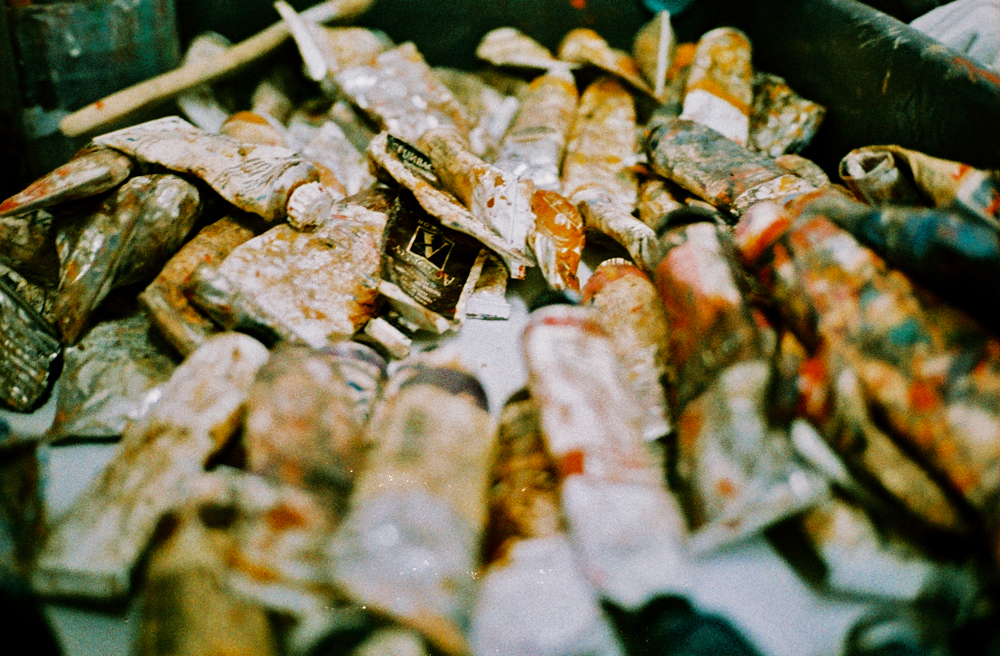 As funk edits set a motif of cool in the background, I helped myself to lurking the countless pieces in his work space where everything is at arm's-length from his desk. As the music murmured, Dyami spoke to me of his own funk edits and beat production. I lost my shit as he pulled out table sized renditions of disco album covers complete with aged price stickers and its vinyl replica detailed with the original albums liner notes and credits. He even had a stack of the same vinyl concept made in a pocket-sized form.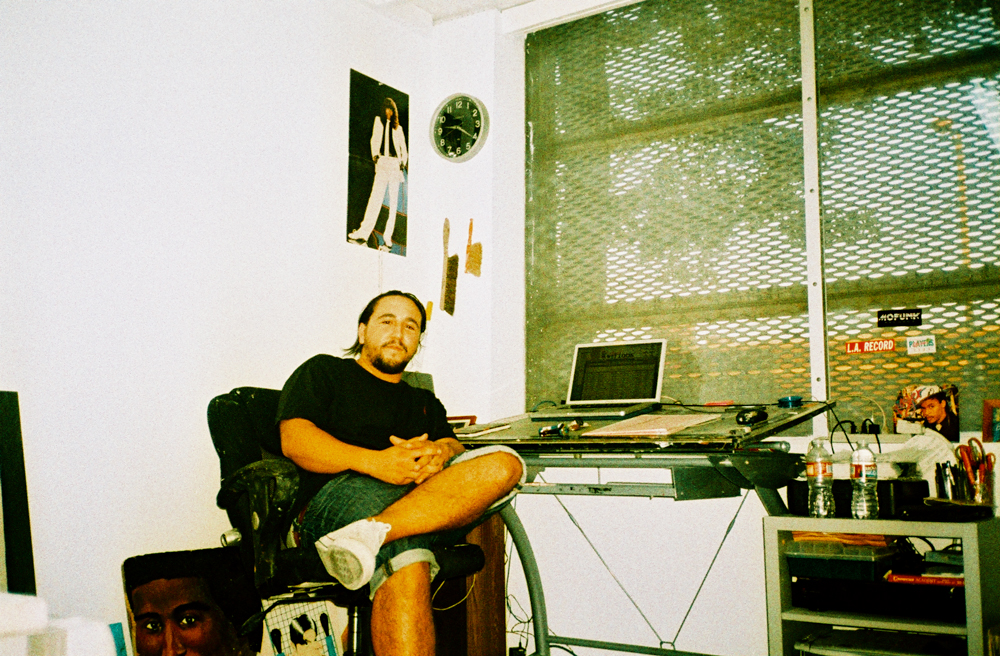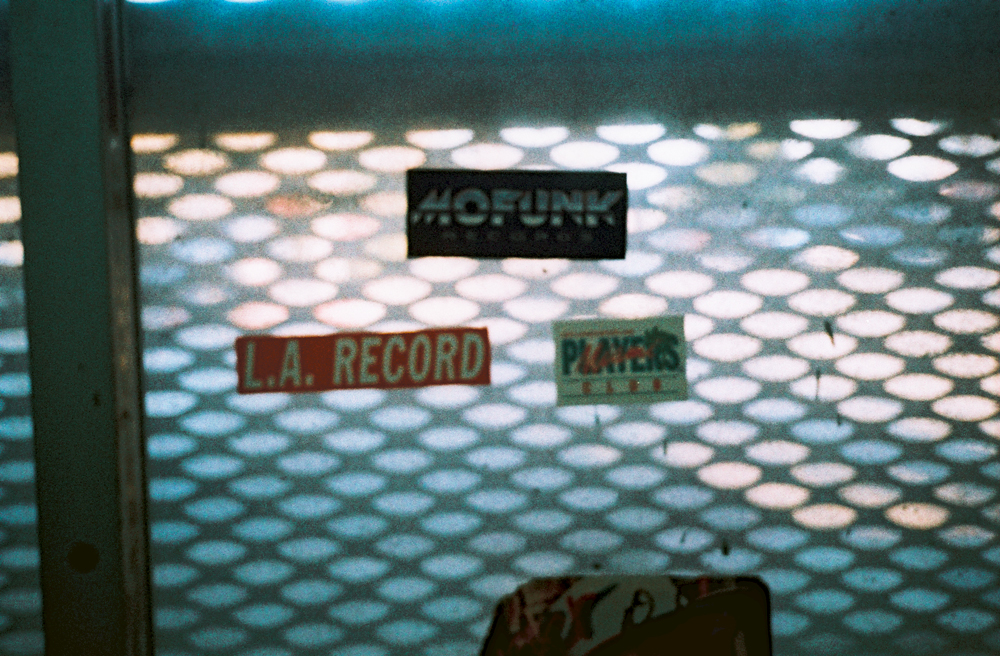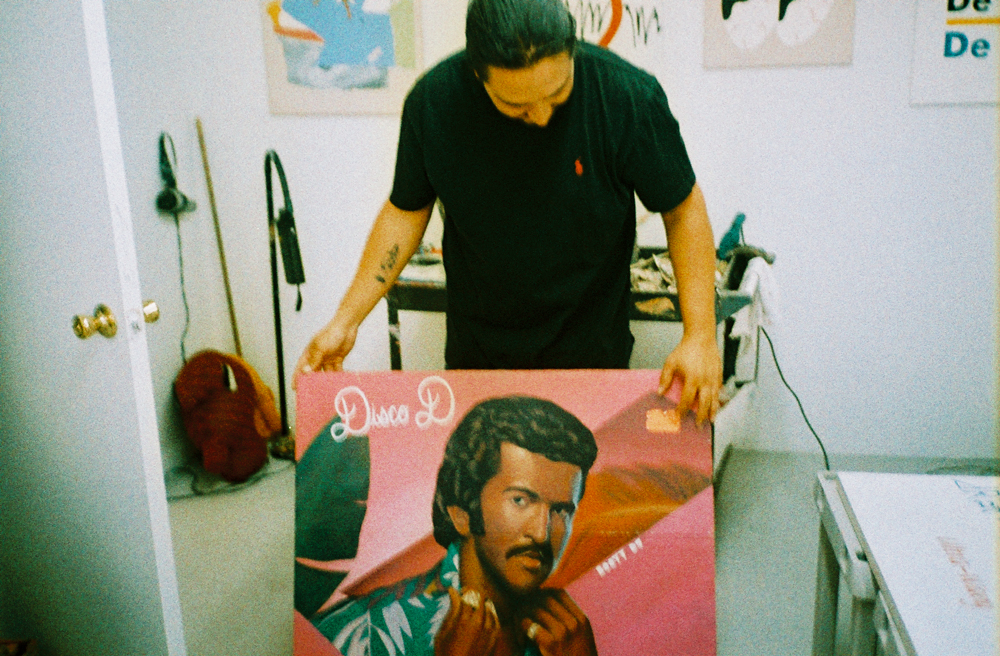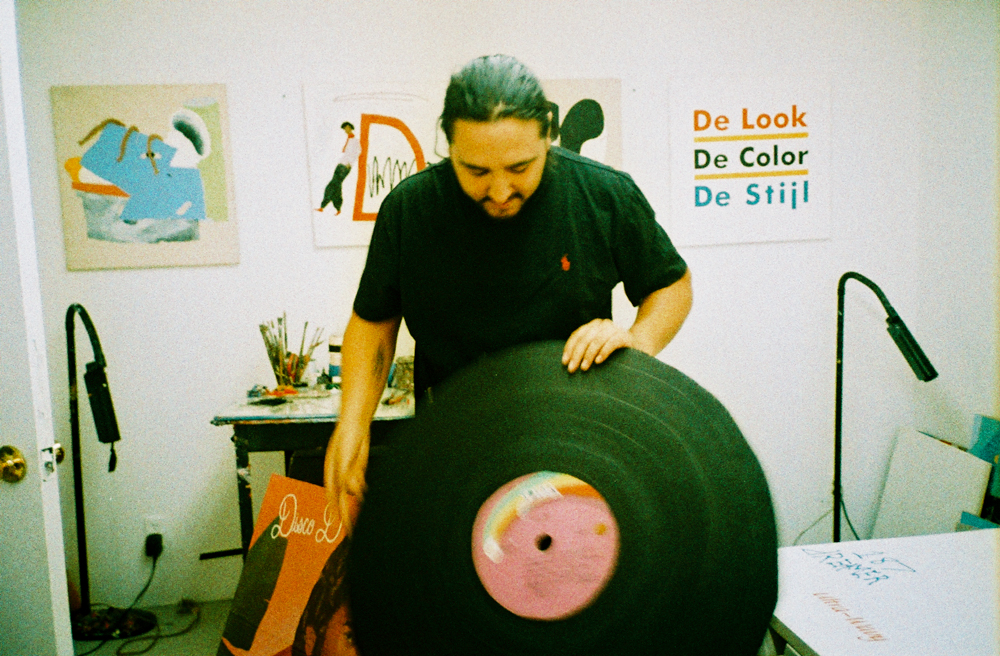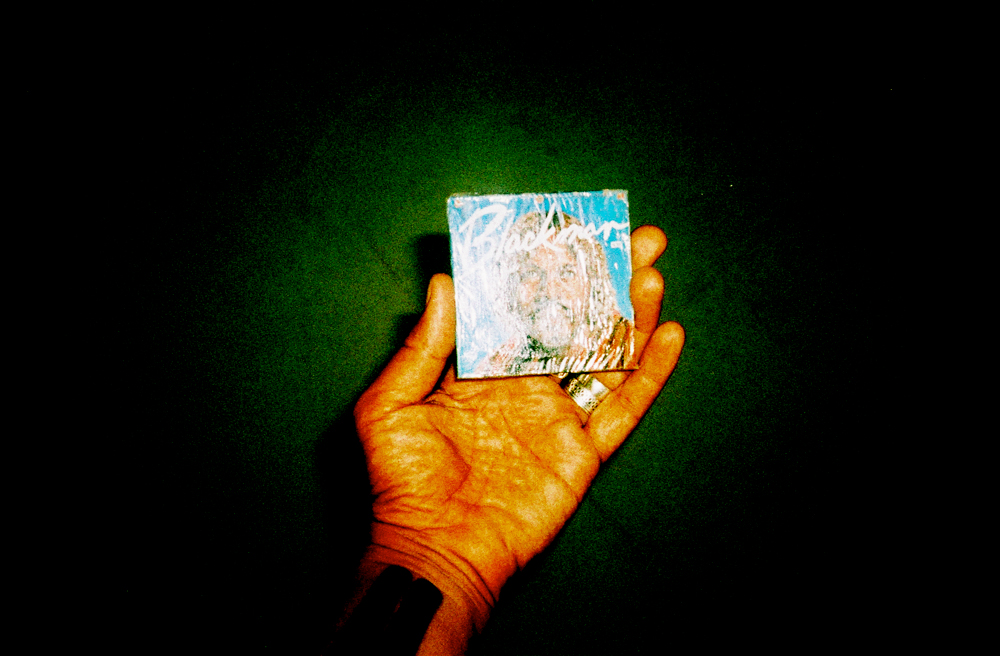 As he continued to pull out pieces leaned against the perimeter of the studio, he explained his pursuit for professionalism adopted via the assistant work he does for the artist Steven Harrington. As he held up MC Shan album covers to explain screen printed canvases; and a series of soccer-related paintings that showcase a humorous narrative – he discussed this new studio space as a chance for him to hone in on his skills as an artist.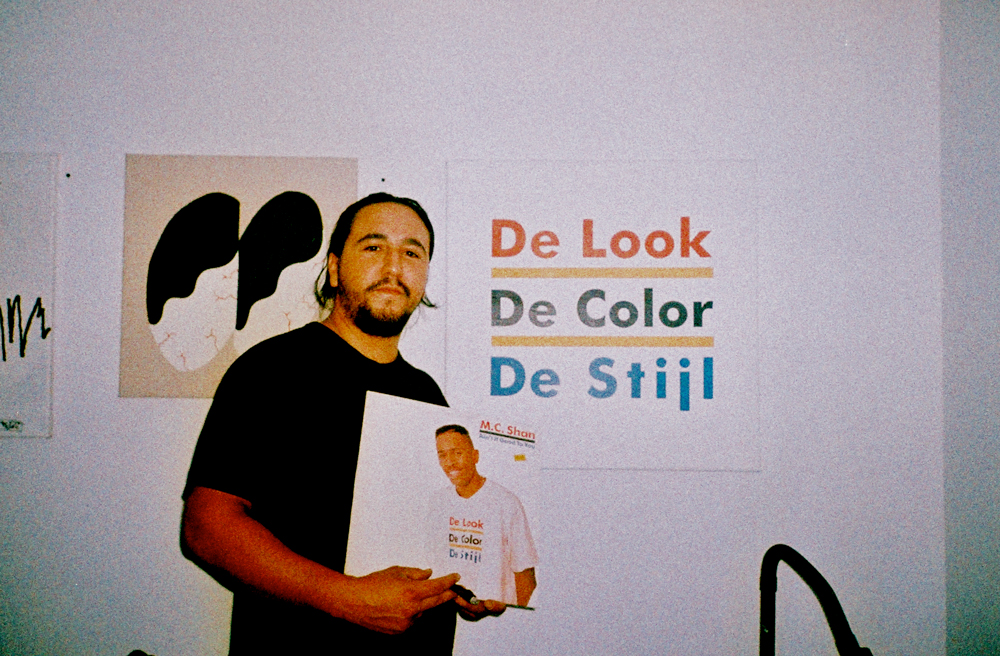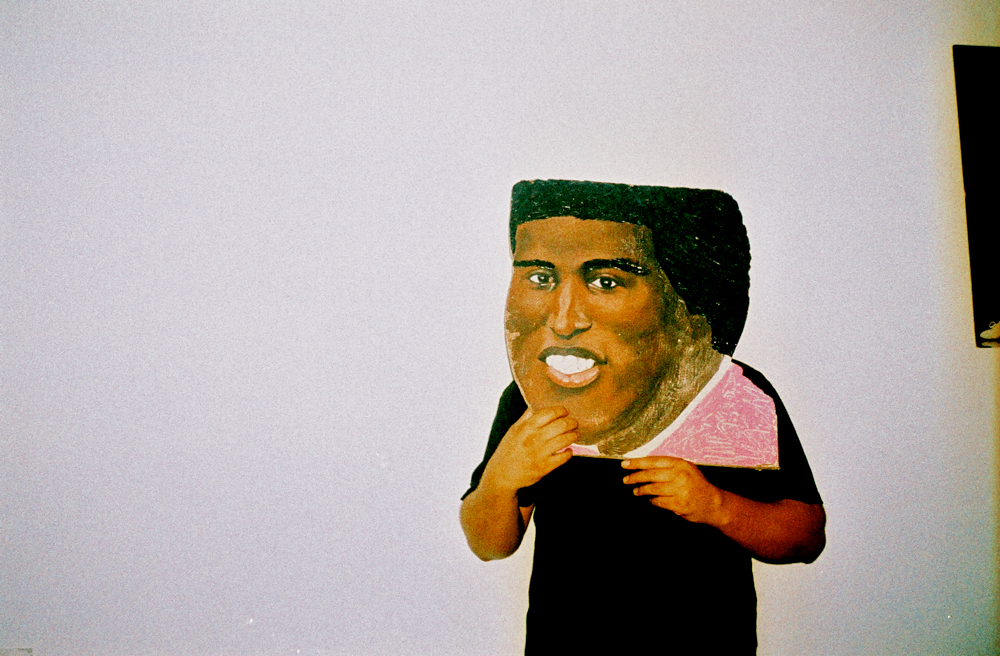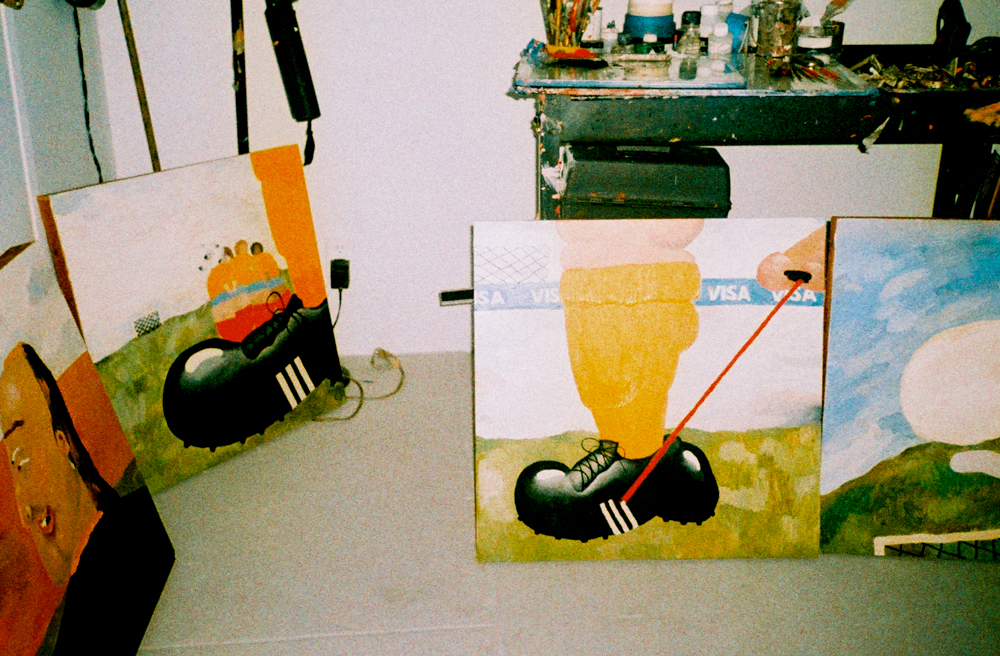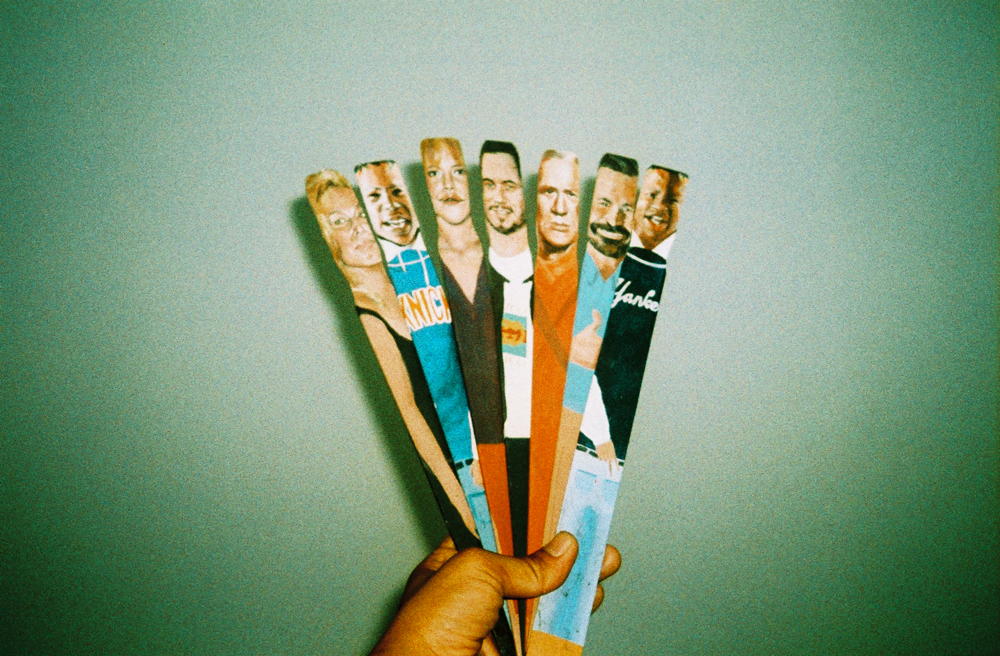 Dyami O'Brien makes art that showcases taste in all things fun. Whether it be a humorous rendition of an old hair wax logo or effortless illustrations of funk musicians, there's a feeling that Dyami enjoys the gems of art and culture that will go otherwise forgotten.
Follow Dyami on Instagram HERE.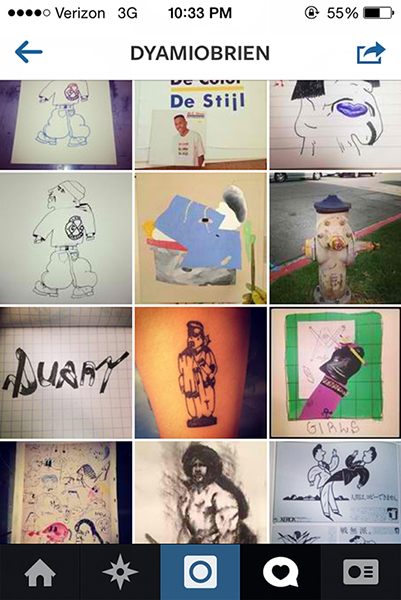 Follow Dyami on Soundcloud HERE.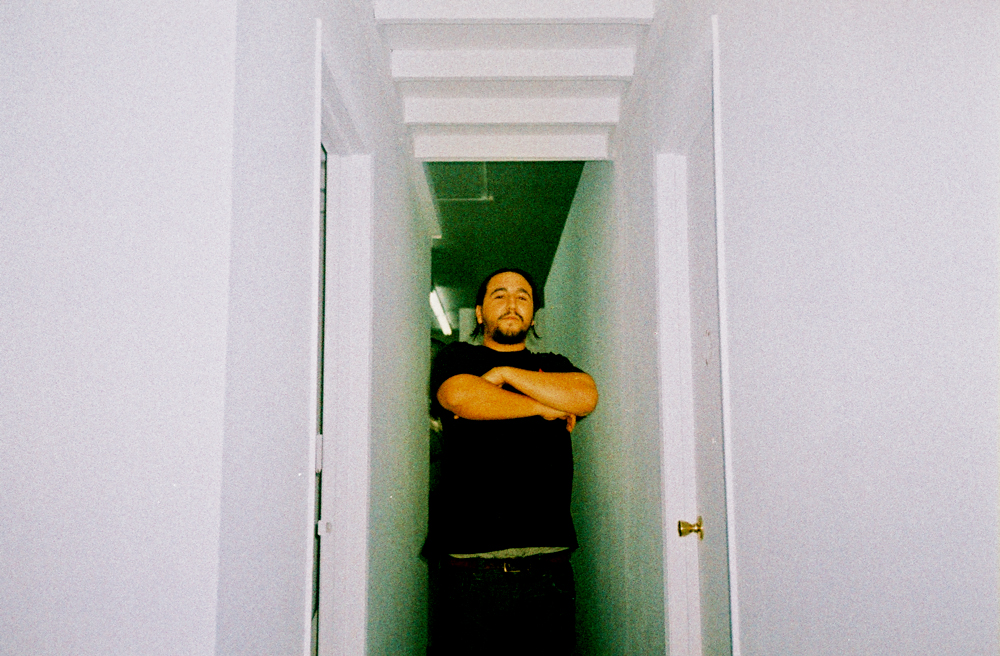 More of Dyami's work: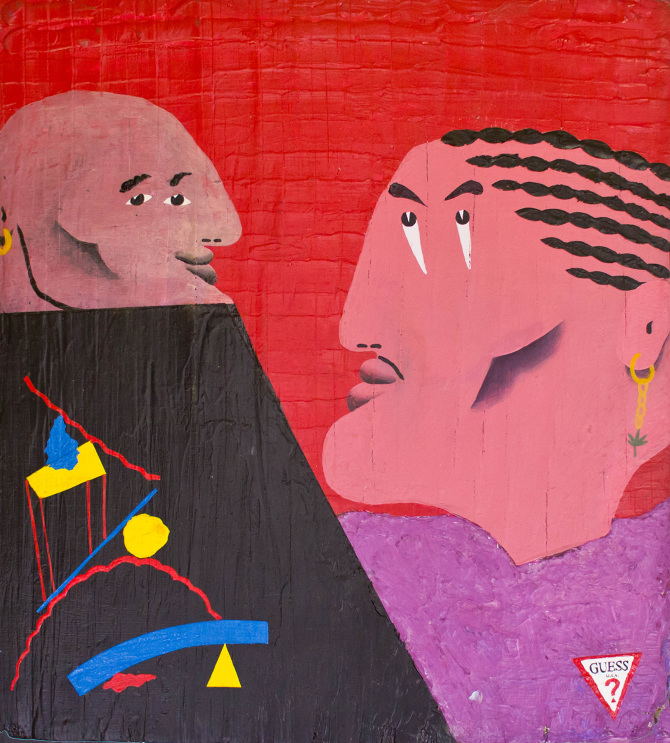 "guess jeans she charge 35 beans"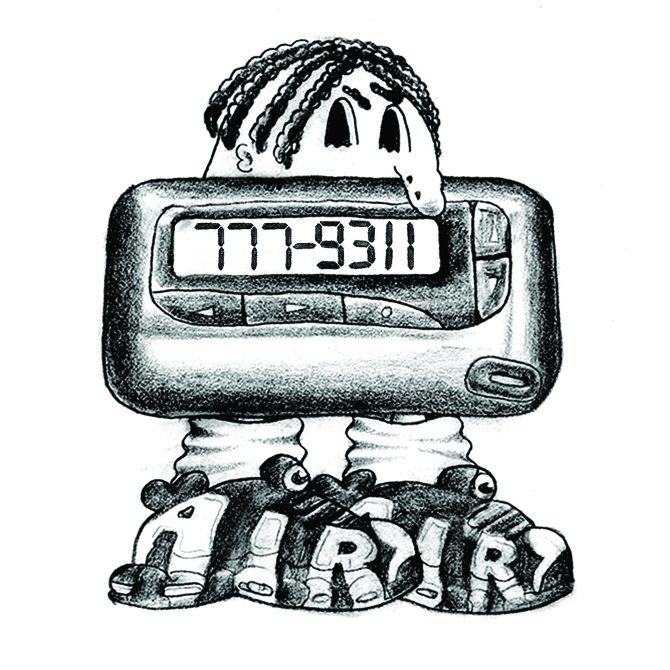 "I wanna spend the night with you if that's alright"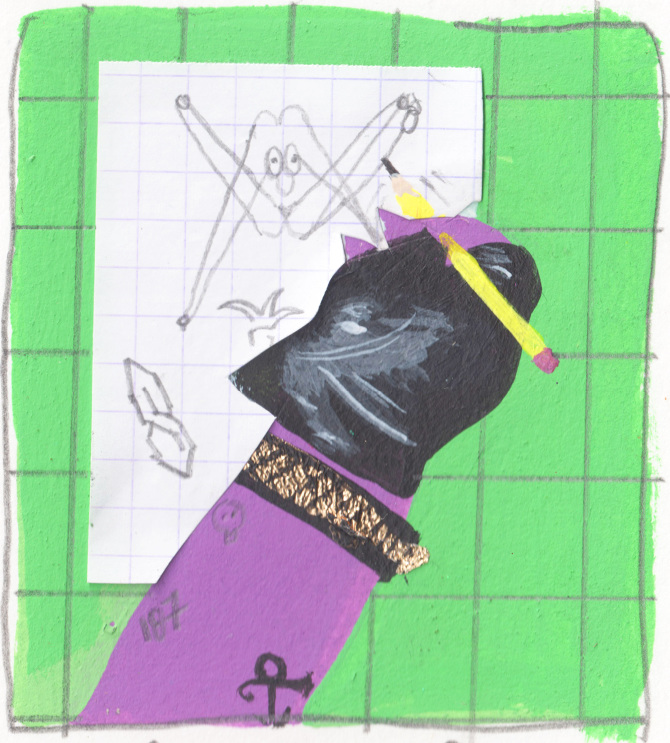 "School"