10 years ago I drank with a tattooed Englishman at the then-brand new Nike ID space on Elizabeth St. We were both invited to this event because Sneaker Freaker both featured us in the current issue. Had I read the issue I would have known I was speaking to the definition of a contemporary artist. Dave White.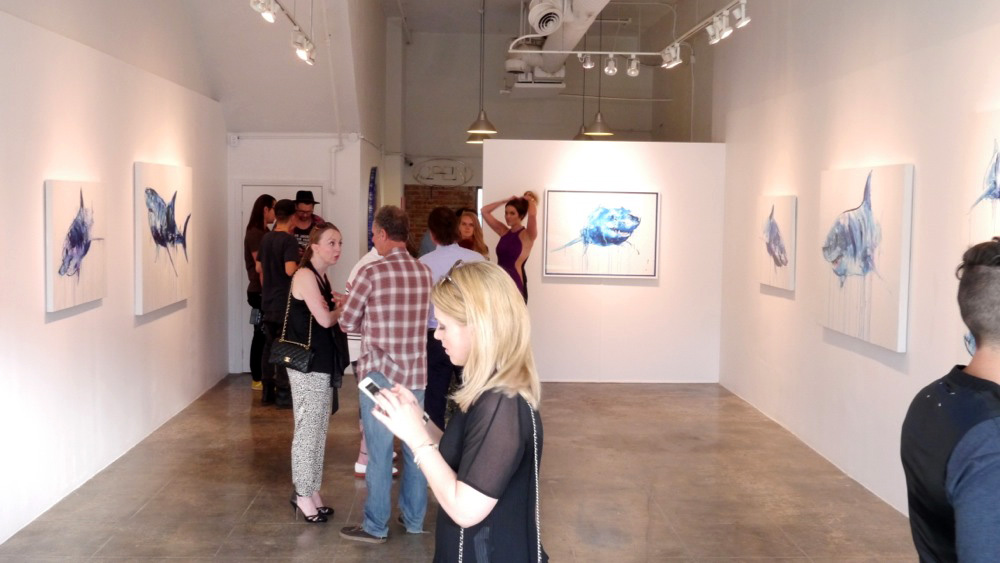 Our careers have taken fantastic journeys since 2004. This is Dave White's first solo show in Los Angeles. You can see it on display until June 21st at the Gusford gallery on Melrose.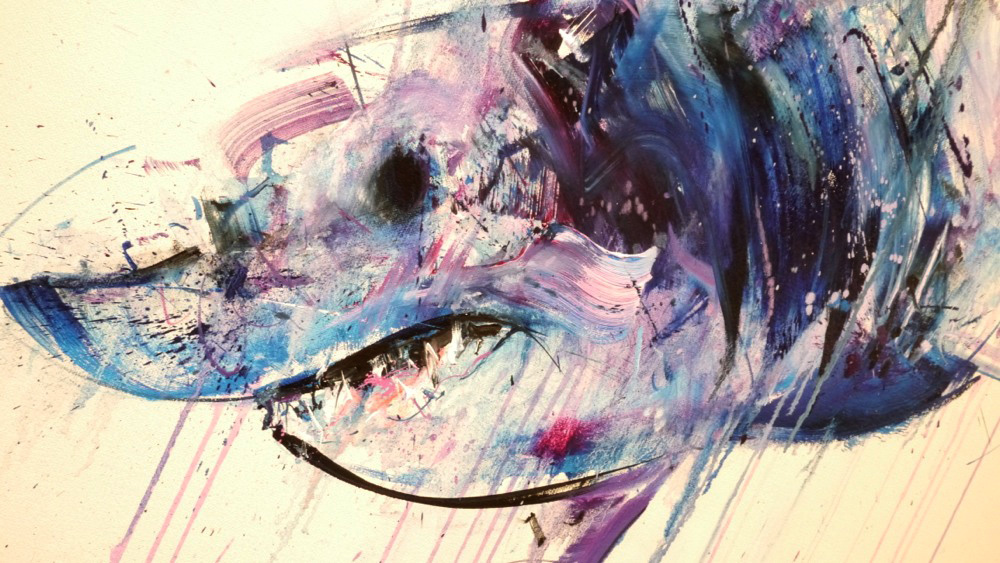 Dave's instantly recognizable style is like an inside joke that everyone gets. Some lines are smooth some are violent, but in the end everyone can see it's a shark... or a sneaker... or an indian. So you get it... see?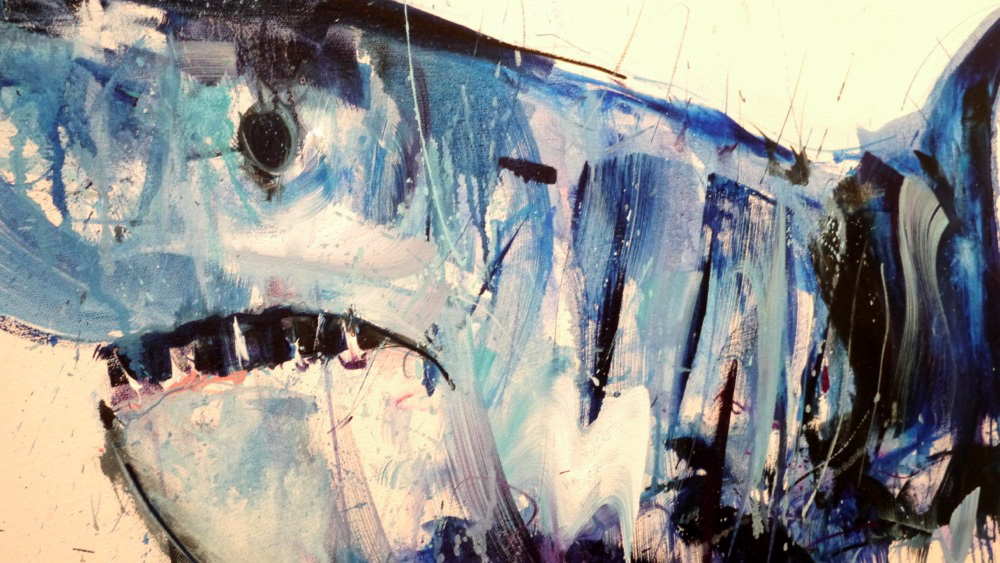 Dave White has been synonymous with street wear as much as Nigo and Hiroshi. Funny story: Dave has visited each The Hundreds store in all of his travels several times. Each time he goes in he asks for an Adam Bomb sticker, the clerk always tells him they are sold out. Of course he could ask Ben or Bobby or even Scotty probably has one on his back at any given time. In ten years Dave cannot get himself an Adam Bomb sticker. So if you see Dave or if you have an extra sticker, can someone please give him one?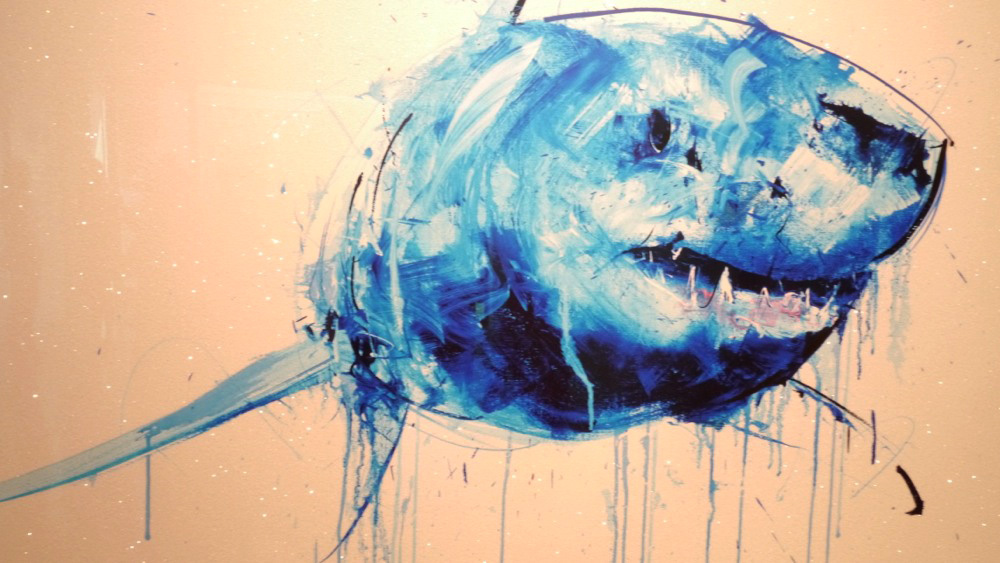 I like sharks. I envision being killed by one. It seems ridiculous until for the 5th time in one year I'm swimming alone off the coast of Australia and think "oh, this is how it's going to happen..."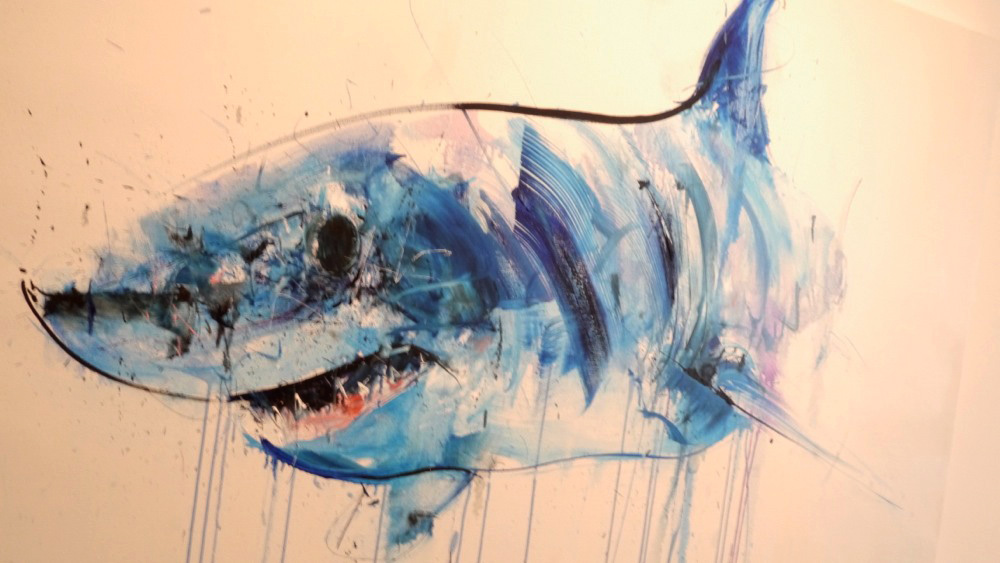 Spotted: Bothan Spynet. See you in 2024!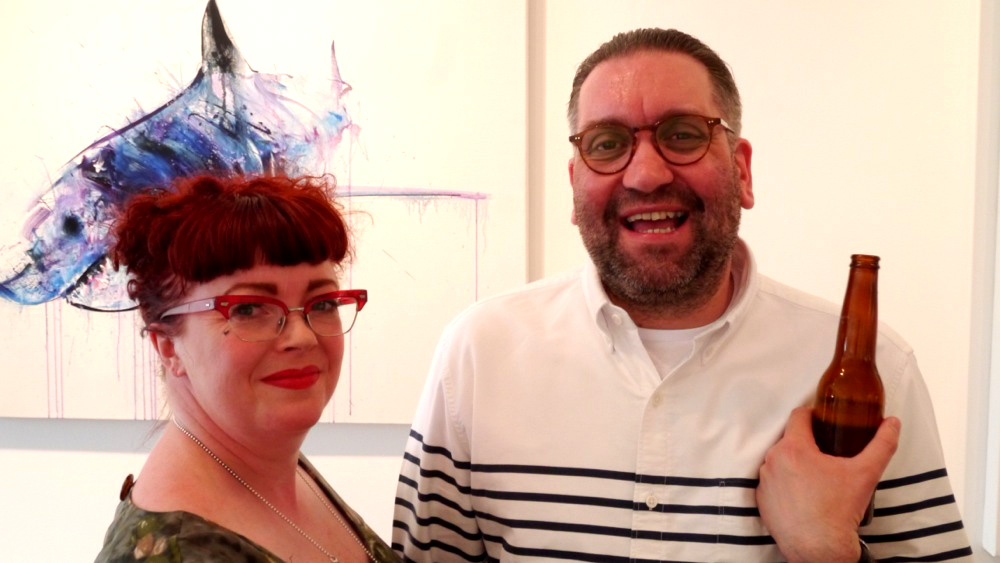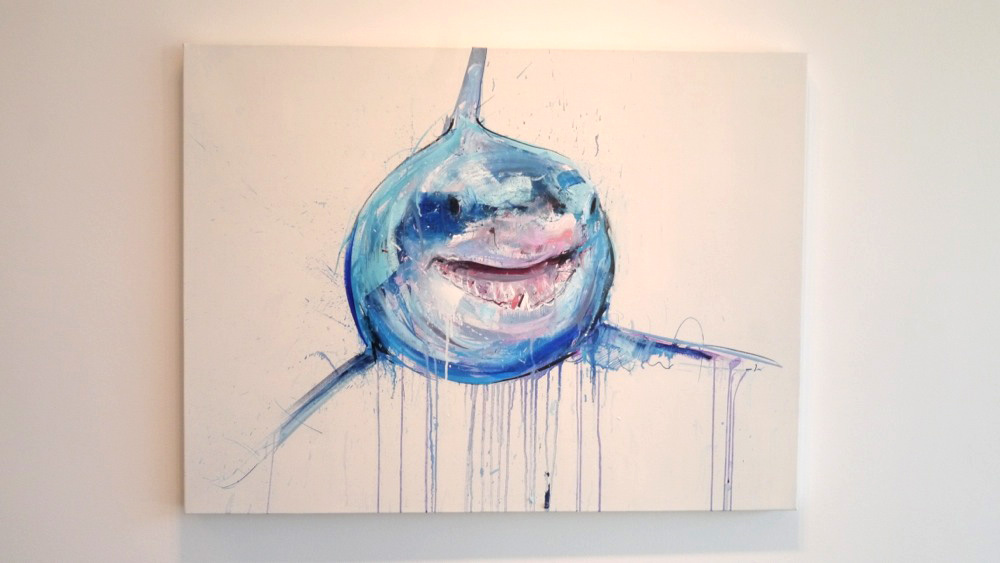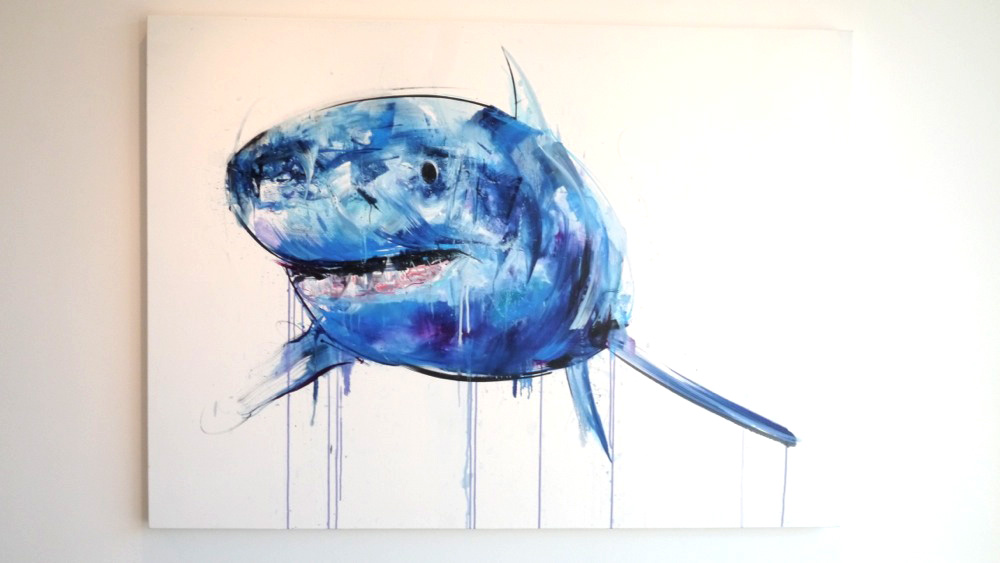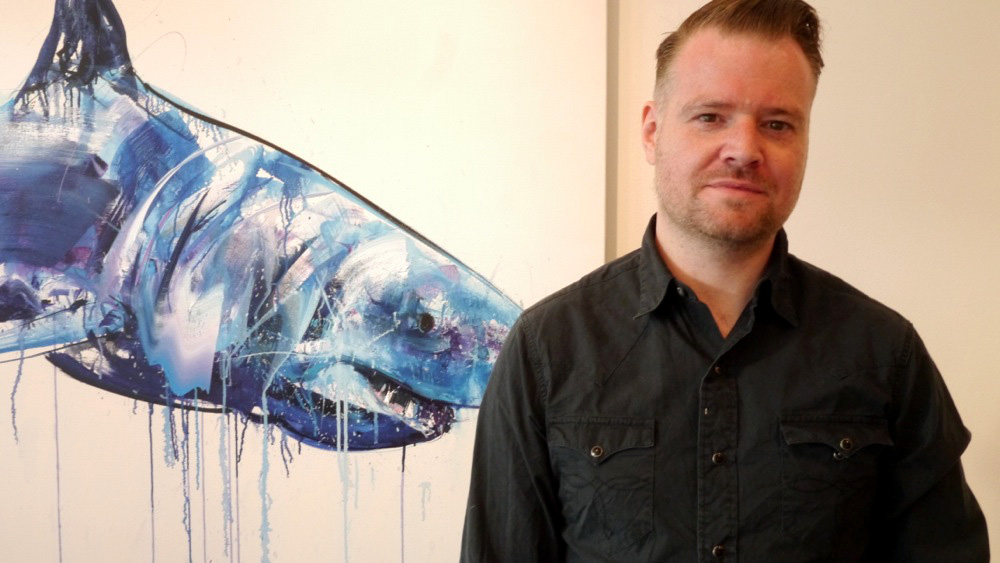 Can't wait to visit the Dave White art compound in the United Kingdom. That's what "U.K." stand for you know. Looking good Whitey.