I am a failed musician. I have tried. My dreams of being up there on the Billboard charts will never happen. It is a tough business. The energy you put into either practicing, fine tuning, assembling bands, voice training, producing, marketing, blowing executives, demos, the list goes on. Look at Justin Bieber – he started as a young busker in Stratford-fucking-Ontario and he is now a successful, rich, messed up kid from Canada that is trying to redeem himself for peeing in a mop bucket. But at least we got Drake running through the 6 – though Montreal is the 4 and no one is driving us at the moment. Don't get me wrong, we have a great scene over here in Montreal from indie rock to hardcore. But recently our electronic scene started getting a lot of attention. We got young local producers signing onto big electronic labels and touring the world. In reality, our electronic scene has always been one of our strongest scenes. We have great djs and even greater producers.
Just like CRi (Christophe Dubé), a young producer originally from Quebec currently residing in Montreal, that is putting his music into the right ears. He has been producing since 2011 and dropped his first EP titled Eclipse in 2013. His popularity came when he released Oda followed by the beautiful video for "Pearl." Since then, he has been making waves on the electronic scene. I recently had a conversation with him at his home studio.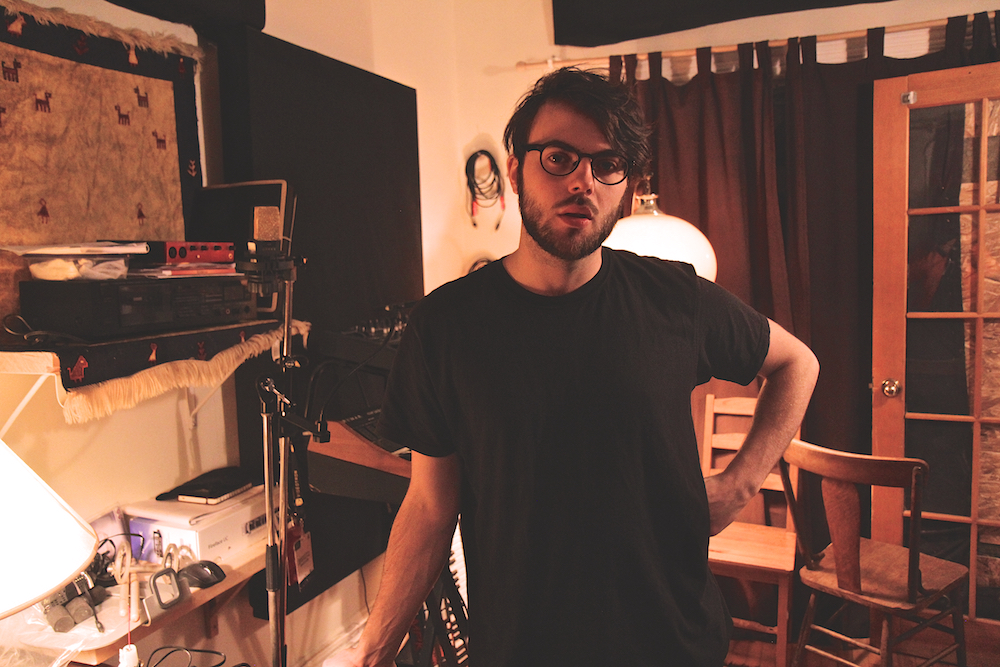 JOHNNY F. KIM: When did you start making music? Was it something that was always around you growing up?
Well, I moved from the city of Quebec to Montreal about two years ago. The purpose of my move was to study digital music, since Quebec did not have much to offer and Montreal was a better scene for sonically speaking. But I never really was into making music and it sort of happened one day about three years ago – I got a cracked version of Ableton Live and started messing around on it. In the beginning, I really wasn't doing any genre in particular either from just experimenting with the sounds I had. The "music" I was doing then was just weird semi-dubstep dark experimental weird stuff [laughs].
It wasn't until later on that I started to find my sound and direction. It really took shape when I started to listen to Caribou, Four Tet, Jacques Greene, etc. It really inspired me and blew my mind how much work and layers was put into a track. So in the last two years, I have been producing full-time.
"I WANT IT TO BE A FULL IMMERSIVE EXPERIENCE. WHEN YOU COME SEE MY SHOW, I WANT YOU TO COME INTO MY WORLD."
You said you started using Ableton Live and plug-ins in the early days of your career. But now your method of work really is built for a live set with real synths, unlike many producers today that make work based on digital plug-ins… How is that work method more efficient for you?
I started using live synths about a year and a half ago. There is a certain element that I like about vintage synths that I cannot get with plug-ins. The sounds are hard to emulate an analog synthesizer versus a digital one. There is so much more warmth on a analog keyboard, and the fact that some of them have no presets makes it more fun and challenging for me to create my own sounds. And now that I have used live synthesizers, it simply helps me use my plug-ins much better. Now I can do my sets live without back tracking, since all my music starts off analog, then I apply them to the digital. My music is built in the mindset to be played live. It is still hard to completely do everything live since I am just one person. You still need to have prerecorded tracks that kind of guide you through your set. Don't get me wrong, I still do dj sets as well since building a live show is a much longer process.
To be honest, I heard of you through your music video "Pearl," it just happened that it was Vimeo's staff pick. The visuals were so strong and it worked perfectly with the track. How important is it to you to have great images with your music?
Yes, my last music video did really help me boost myself up there and opened a lot of doors for me. Well, to be fair [the album] ODA and "Pearl" both did.  The result was great and it just gave me more confidence in the work I do. I feel more complete as an artist now. Like, my music is not necessarily made for dancing, I feel that it has a more introspective vibe and a more cinematographic sound more than anything. That's why visuals are really important for me. The aesthetic and look is a good balance to bring my music to life.
What was the direction for Pearl? I see some contemporary dancing and some abstract visuals.
There was not really a concept behind it. We just got inspired by a video I 've seen about dancing and closeups of the human body parts in movement. Then we added the overdose storyline with the guy that is dancing and all to give it a meaning. But I am really happy on how it turned out. The video was shot in LA and I was not even there. I trusted the director and simply told him go ahead and show me later the final product. The video was all done freestyle over there. It was the director, a cameraman, and the dancer walking around LA. No one was actually cast in the video. The people that are in the video was people that Kristof Brandl bumped into on the streets and asked them if he can shoot them. A weird day in LA [laughs] The video looks big budget, but it cost us literally $1500, that was it. I am still surprised on the turn out.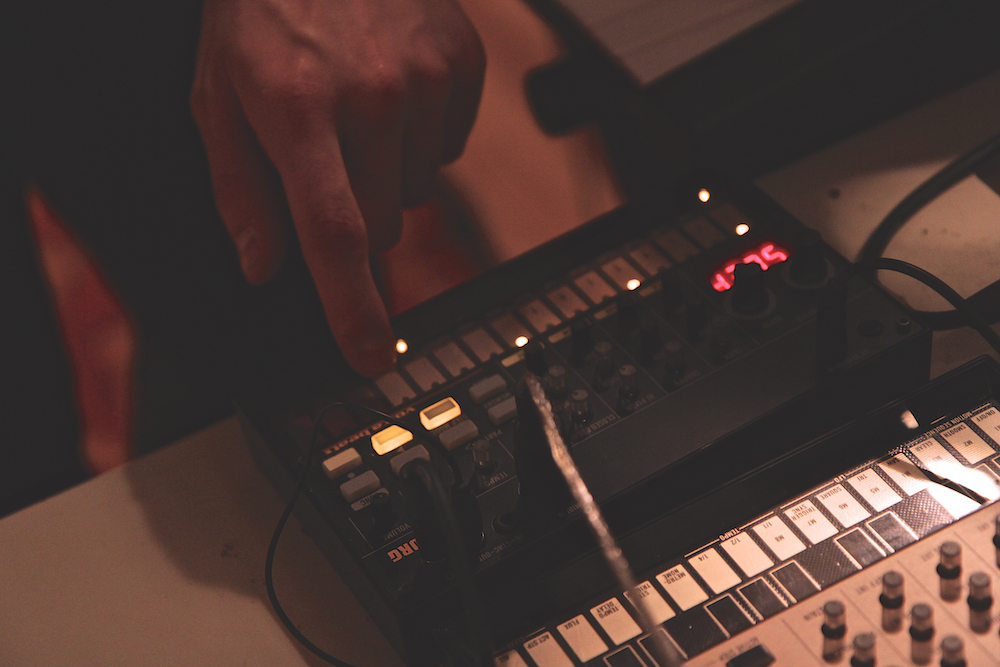 Since you first started, how much has your sound evolved?
When I started, I was still searching my own sound and my first EP was very emo-borderline-depressive [laughs]. So I put all of that in question and started trying to figure out what do I want to express with my sound and what do I want the listener to feel. I am in between a semi-dancing vibe with a more ambient approach, like I said before. Like now, I am working on my live sets. I want to create an atmosphere for the audience with visuals and play with the space I am playing in.
I want it to be a full immersive experience. When you come see my show, I want you to come into my world. But back to my evolution part, I am still experimenting with sounds. I kept some signature sounds that I like that will evolve and grow along my future compositions. I have created certain structures to my music that I am really satisfied with and that I will keep doing so that we can always hear the CRi sound.
Have you thought of doing a full album?
Yeah, but I don't think that I am fully ready sonically to offer that to the listeners. I don't think that my sound is fully there yet so that I can work on full length. I am still not complete on that end. Best example, it's like a marriage, I don't think that I am ready for it yet. [laughs]
What do you think of the importance of remixes for DJ/Producers?
I have done a few remixes, but I never remix known or popular artists. Most of the ones I have done were more with friends and artists that I like and that are close to me. It is also a way for me to create a link and a relationship with those artists. I don't use it as a commercial tool. I don't use it for people to know me as a remix artist, but more for people to perceive me as a real artist. Like, some producers are great at remixing and suck at producing their own original content. Simply put it this way, it is a way for me to meet new people and a challenge for me to try different things.
Who inspires you?
I listened to Dark Sky, these guys from the UK, about two years ago and it really changed me. It was like the post-dubstep era. So that brought me into like James Blake, Mount Kimbie, Burial, Four Tet. My influence was a lot from Europe then. But there are other artists like Caribou, Gonzales, and even Bjork. I don't know what it is about her, no matter how old she is, she is constantly evolving and it is always refreshing and inspiring to see established artists like her create music that is still good.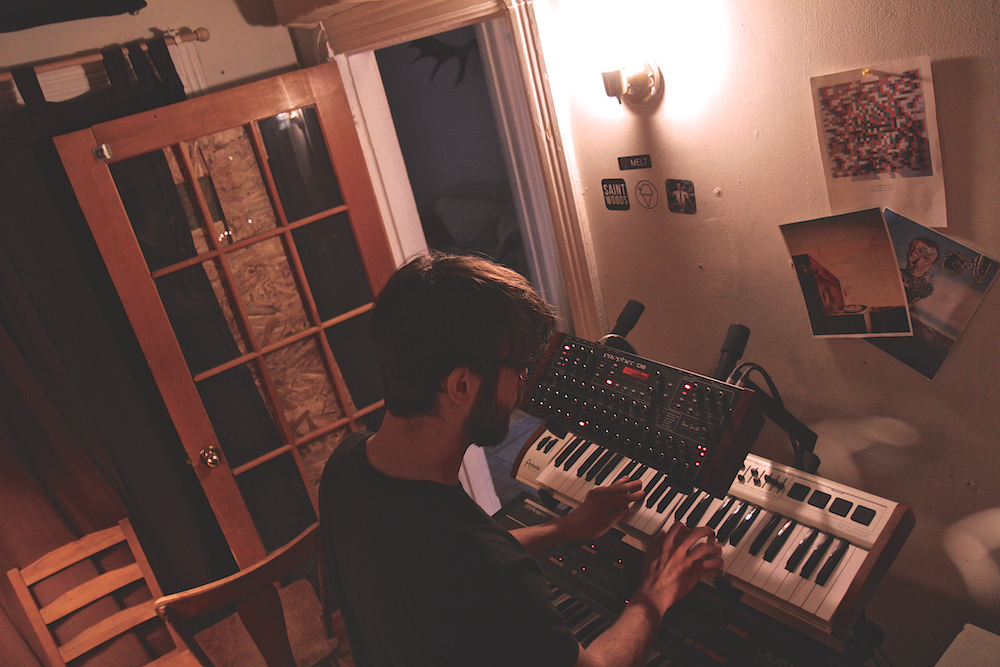 As far as Montreal goes, where do you place us in the international scene?
I think that we are still building it, but we do have great producers and artists coming out of the city like Pomo, Kaytranada, High Klassified, Jacques Greene, etc. But, we still need a bit more time to define ourselves. It's not like Detroit with Techno music or Chicago with House music – [with] Montreal, we are still not sure. It is still a young scene. But compared to the rest of Canada, we are pretty unique and musically avant-garde. Our scene is great, we have a great diversity in music styles that are getting the right recognition internationally at the moment.
Do you have a ritual or a routine before you start producing?
I wake up really early in the morning and start producing up until 2 in the afternoon. I am not a night producer. Contrary to other producers, I actually don't like doing it during the night. But when I wake up, I still put myself in a mind state that I am going to work even though my studio is at home [laughs]. Also my semi-awake state helps me concentrate and focus on that. I drink my tea and that is pretty much it.
What part of a song do you start working on when you compose?
I usually start with chords and loop it and build from that. Once I have a really tight layered loop, I then start deconstructing it and stretching it as much as possible.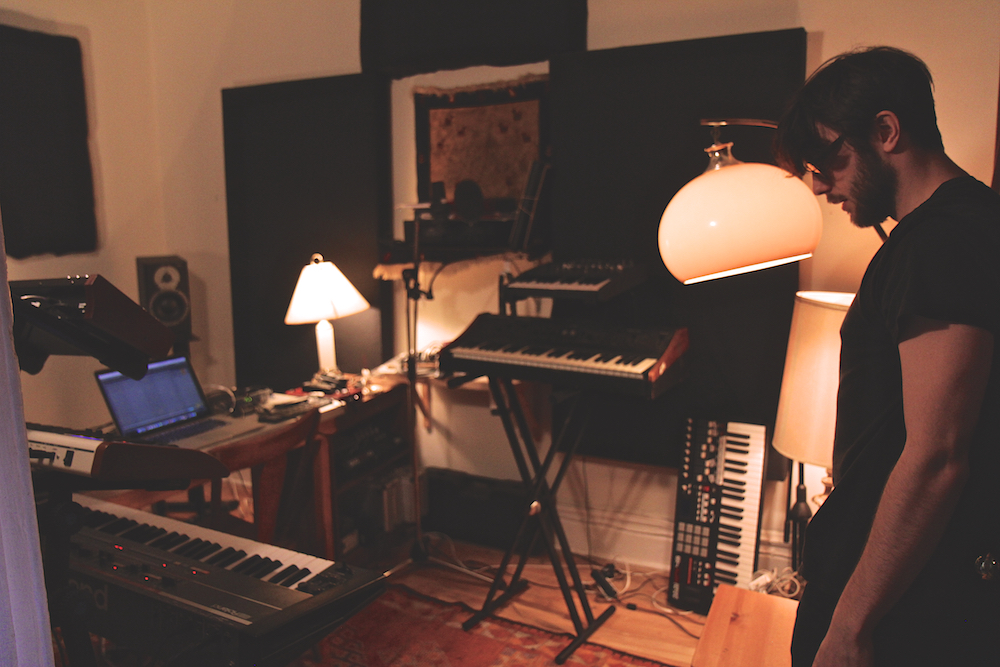 We know that producing and making music is like 75% of the work. But the rest is how you market yourself and put your name out there. How do producers like yourself achieve this?
When I started, it was more of a hustle and I would go out and present myself and let people know what I do and who I am. But to be honest, since I dropped ODA, things changed very rapidly. I think that my music speaks for itself and now it's the reverse: I sit back and I have people approaching me. What helps also is the fact that I have my manager that strictly takes care of that part for me now [so] I can strictly concentrate on only making music, good music. I think surrounding yourself with a solid team helps artists like myself evolve a lot faster and get my music to the right ears.
Are you also versatile in your production?
Totally, like I have been making music for short films, plays, commercial video games. I now also started directing music for this band called Scissors. More of a producer that helps the band build their album. My background in music does help me in all that aspect. I don't only do my own music. It also helps me stay sane to not only do music for me. All that different experience helps me as well when I produce my own music. One of my life goals in the future when I am a lot older is to be an established producer like Jon Hopkins or Rick Rubin. I just want to have my own studio in the country and create different styles and help artists. I don't think that when I am 40 I will keep making my music or have the energy to go on tour [laughs]. But the key to be a great producer is always choose the right artists to work with and not try to do everything. Quality over quantity.
What is coming up for you?
I am planning to drop an EP in the fall and until there I will be dropping out singles and music video to help build up to that EP. I have also a bunch of shows coming up this summer. I am doing Osheaga this year, so that is really exciting and a few other shows around Montreal as well.
::
CRi's upcoming shows are June 19 at Rom in Toronto (dj set), June 26 at the Aim Festival with Four Tet, July 13 at Festival D'Été de Québec, and July 30 at Osheaga Festival in Montreal. Follow CRi on Soundcloud.