Bobby sits down with Create & Cultivate—a website & offline conference series dedicated to catalyzing conversations and giving a platform for women to talk about modern entrepreneurship—and opens up about female representation (or lack thereof) in streetwear. For Create's first feature on a man, editorial director Arianna Schioldager and Bobby Hundreds discuss his desire to break down gender binaries, the male-centric world of Fairfax, focusing on making something you're actually proud of, and, for the first time ever, his previously secret plan to release an independent women's clothing line that men will want to wear—coming very soon.
"With streetwear what can I do?" he asks. "With streetwear I have a platform that's not just t-shirts. It's content and it's my presence as a personality and a voice in this world. Not a lot of people in streetwear and fashion are speaking out about a lot of injustices. I think the odds are against me because I work and exist in a primarily male-dominated space that's not really open to listening to women right now, but that's a huge opportunity. Let's champion women and level the playing field, but that means men have to be a part of the conversation." 
Read the entire interview here.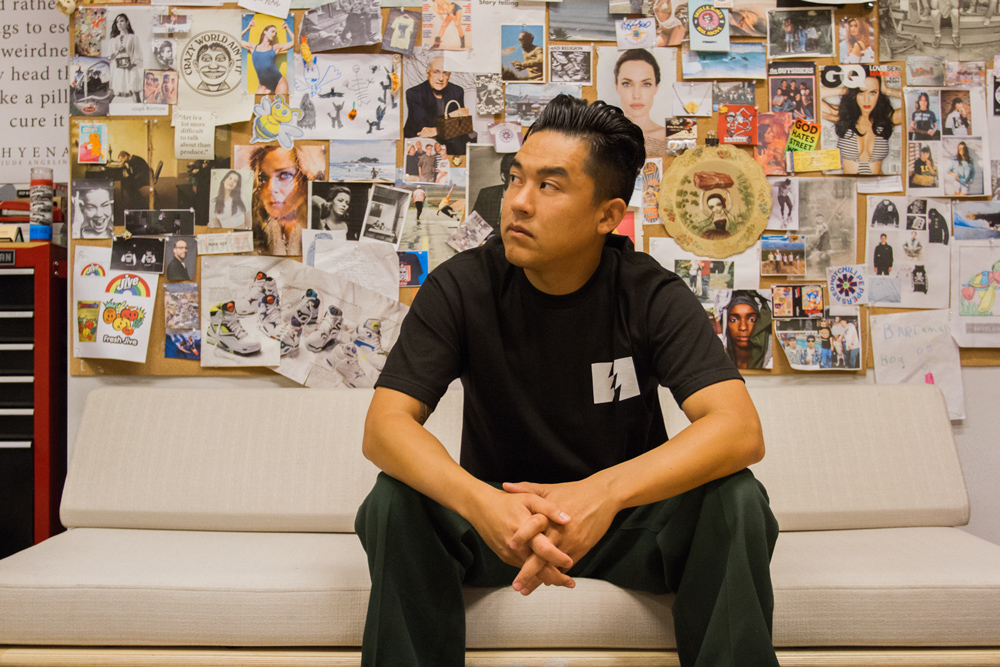 ***