The Hundreds X Rawkus Records drops tonight at 12am PST.
There's nothing more controversial in hip-hop than labeling anything a classic. It is the kind of holy grail accomplishment in music that is reserved for only the best work of an artist, and even then, it is hard to find a lot of work that is universally considered a classic without argument and counterpoints.
Rawkus Records was founded in 1995, by Brian Brater and Jarret Myer. At a time when hip-hop was really finding its way into the mainstream, the underground label helped fill a void not only for fans but also for artists who were looking to go back to the kind of hip-hop that focused on lyricism and boom bap production. The emphasis at Rawkus Records was on producing quality records, while showcasing new artists who deserved just a little more shine than they were getting.
Names like Mos Def, Talib Kweli, Hi-Tek, DJ Spinna, High and Mighty, Pharoahe Monch, and Company Flow are well-known today, but when they put out records at Rawkus, these artists were up-and-coming talents who were on the verge of introducing themselves to a larger audience. Rawkus allowed these artists to do that. And I'm very comfortable saying that the label produced classic albums—records that influenced a generation of music and continue to remain timeless today.
Below are the top ten most impactful albums released by Rawkus Records, in my opinion:
Soundbombing I (1997)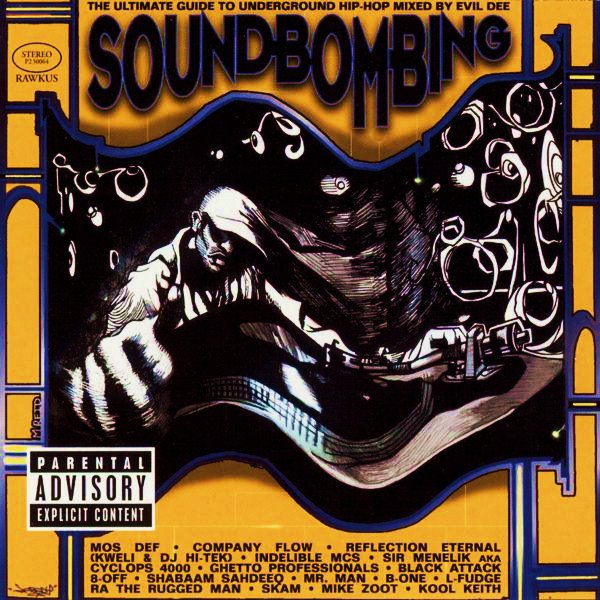 The compilation album was the thing in the late-1990s, including Funkmaster Flex's 60 Minutes of Funk series, DJ Clue's mixtapes—which eventually turned into actual studio albums—and Tony Touch's 50 MC's. So, it made sense for Rawkus to get in on the mix and put together their own compilation album in 1997 to highlight some of the talent on their label. This was my own personal introduction to names like R.A. The Rugged Man and Company Flow (shoutouts to Shabaam Sahdeeq as well; "Arabian Nights" is still one of the best individual tracks that came out of the Rawkus Records era). But more importantly, two tracks particularly stood out: "Universal Magnetic" and "Fortified Live" helped introduce Mos Def and Talib Kweli to the general public, and the rest, which we cover a bit below, is history.
Big L – The Big Picture (2000)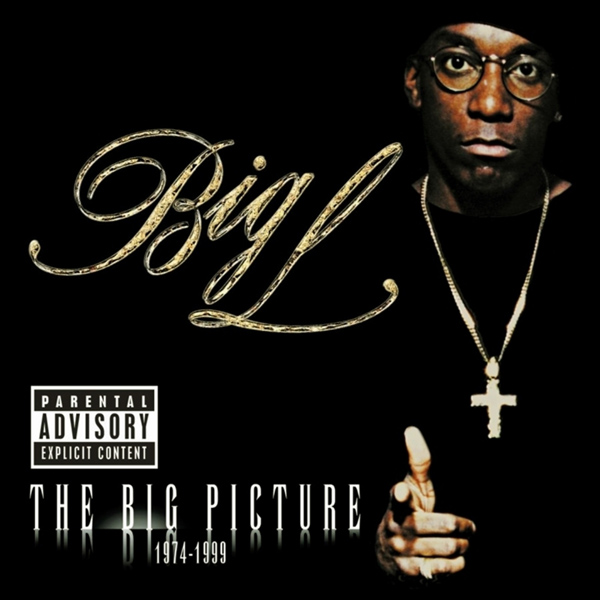 Big L's death in 1999 was an unspeakably tragic loss for the hip-hop community. He was in the process of recording a follow-up to his classic debut Lifestylz ov da Poor & Dangerous at the time of his passing, and while there was talk that he was on the verge of signing with Roc-A-Fella Records, his posthumous album The Big Picture was released on Rawkus, with the help of the label, his manager Rich King and a star-studded list of producers including DJ Premier, Lord Finesse, Pete Rock, and Showbiz. It helped to provide one last bit of musical closure to Big L's career—a send off that he deserved—even if it came too early.
Black Star – Mos Def & Talib Kweli Are Black Star (1998)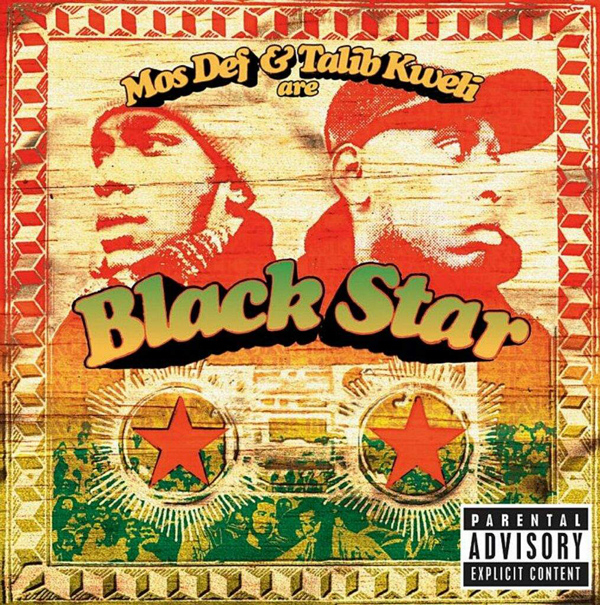 Not just one of the most impactful albums from Rawkus Records, the Black Star album has every right to make any conversation about the greatest hip-hop projects of all time. Mos Def and Talib Kweli developed the kind of chemistry that few rap groups have. From the first track of the album, "Astronomy," (produced by Da Beatminerz) to the final track "Twice Inna Lifetime" (remember Jane Doe and Wordsworth on this super underrated posse cut? You always heard some of the best verses from artists you had no idea existed when you picked up a record from Rawkus), Mos and Talib put together one of the most definitive albums of the decade. "Definition" and "RE: Definition" is still one of the best back-to-back sequences on any hip-hop album, and I'm not sure there's a better song the duo has done than "Thieves in the Night."
Soundbombing II (1999)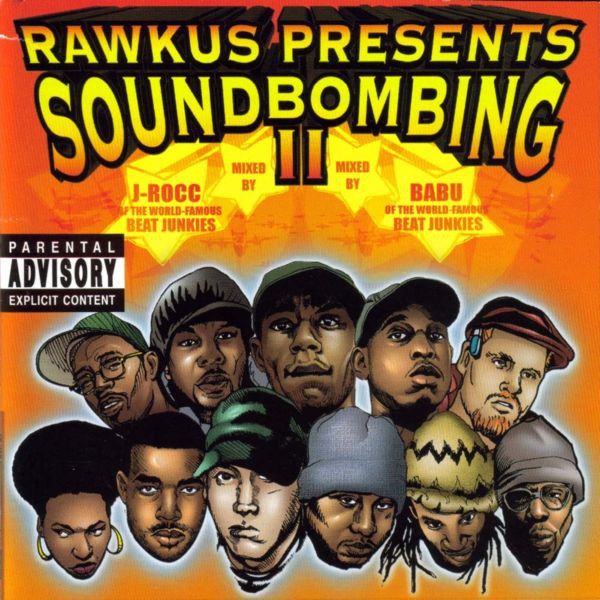 The second Soundbombing compilation was a bit more commercially accessible. Mixed by the Beat Junkies, it also features maybe the most on-brand opening lines to an album ever, when Eminem opened his first verse on "Any Man" with: "Original Bad Boy on the case, cover your face, came in the place, blowed and sprayed Puffy with Mase." Which, years later, sounds like a manifesto to exactly what Rawkus Records was doing: providing an antithesis to a lot of the mainstream music and jiggy rap that was popularized at the time. They were bringing some of those feelings that OG hip-hop heads wanted with their music. This record is full of those tracks, with highlights including "B-Boy Document," "Crosstown Beef," and "1-9-9-9." It's my personal favorite compilation from Rawkus.
Mos Def – Black on Both Sides (1999)
Reflection Eternal – Train of Thought (2000)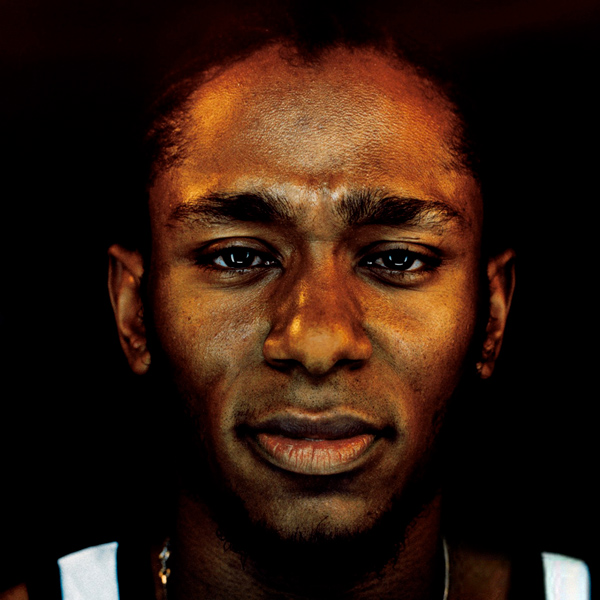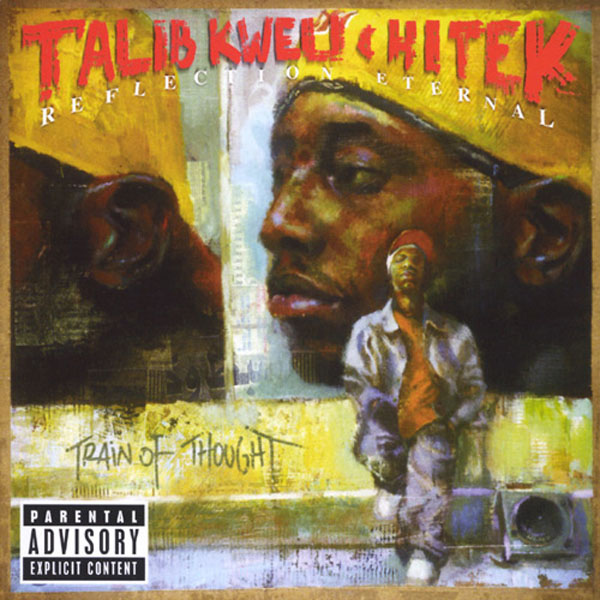 Grouping both projects together just so I can include 11 albums on this list. The success of Black Star helped Mos Def and Talib Kweli launch their solo careers. Black on Both Sides remains, in my opinion, Mos Def's best ever work as a solo artist. The album brimmed with confidence, showing off Mos Def's lyrical skills, but also his versatility, which you saw on songs like "Umi Says," "Ms. Fat Booty," and "Mathematics." While Rawkus was never about plaques and individual accomplishments, it is worth noting that Black on Both Sides did go platinum, which felt like an important landmark at the time; it was proof that there was an audience for this kind of music. You could be Mos Def, make an album like Black on Both Sides, and still receive mainstream recognition.
Train of Thought was the project of Talib Kweli and Hi-Tek, who came together to deliver their own true classic. Revisiting the album today, it doesn't feel like a reach to say the duo had the same kind of chemistry as legendary pair DJ Premier and Guru of Gangstarr. The Soulquarian neo soul sound on the album really captured a moment in time, and it is one of the most cohesive projects in Rawkus history.
Hi-Tek – Hi-Teknology (2001)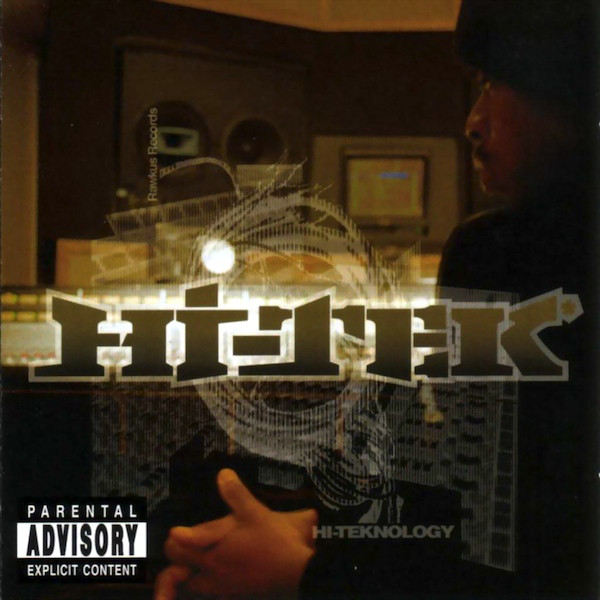 This project might not have received as much attention as Mos Def and Talib Kweli's solo debuts, but let it be said that Hi-Tek was probably the MVP of Rawkus Records, helping out with numerous projects, and finally getting his own compilation in 2001. I mean, who else can produce something like "The Illest It Gets" with Buckshot and then turn around and drop an R&B classic like "Round & Round" with Jonell. Also: Hi-Tek is pretty good as a rapper too! Stepping out from behind the boards, Hi-Tek's versatility and overall talent is on full display here. Without a doubt, one of the most slept-on producers in hip-hop, Hi-Tek got his moment in the sun, and he delivered. Maybe the most underrated project from the entire Rawkus Records era.
Lyricist Lounge Vol. 1 (1998)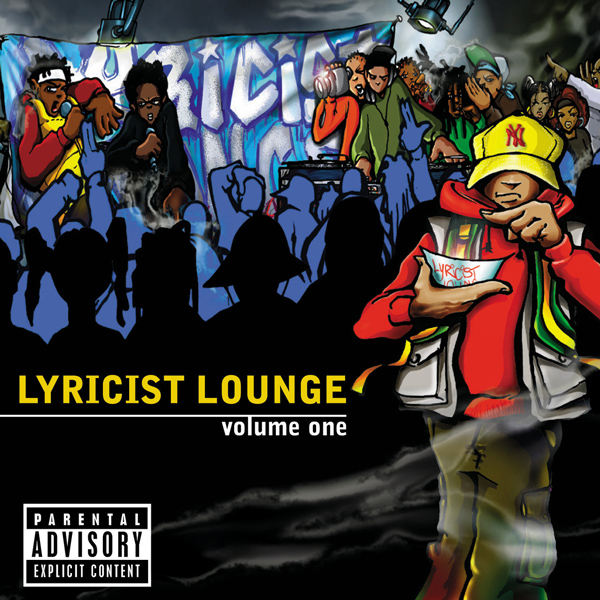 Lyricist Lounge was a famed hip-hop institution in New York, an open mic space founded by Danny Castro and Anthony Marshall. Many emcees, from Big Pun, to Eminem, to The Notorious B.I.G. graced the stage at Lyricist Lounge, and Rawkus Records paid homage to it in 1998 by putting together a double-disc studio album that recreated the vibes of the cultural institution, casting a wide net of rappers including De La Soul, O.C., Ras Kass, Black Thought, Common, Pharoahe Monch, Bahamadia, Jurassic 5, KRS-One, and Kool Keith for cyphers, freestyles, and just a lot of dope tracks. The album is a must, and so is this oral history of the Lyricist Lounge from Phillip Mlynar.
Pharoahe Monch – Internal Affairs (1999)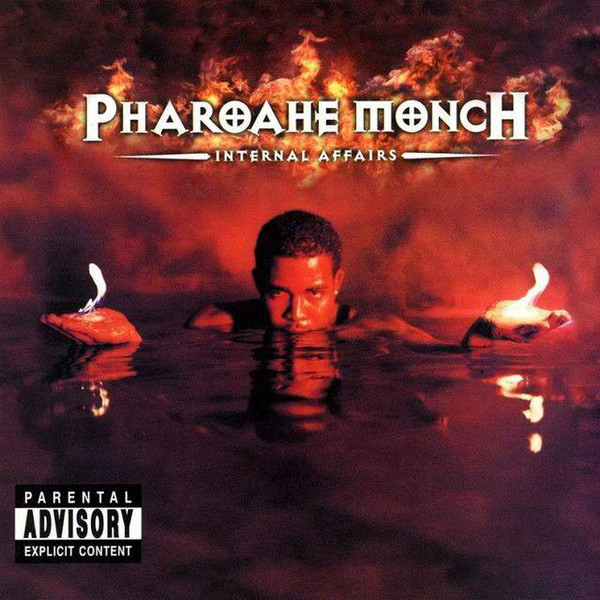 Pharoahe Monch had already established himself as a rapper in the group Organized Konfusion, but his solo debut Internal Affairs allowed him to really vault himself into another stratosphere. Everybody knows "Simon Says," a song that crossed over in the mainstream, but it's the storytelling on "Queens," and classic tracks like "The Light" and "The Truth" that really show that Pharoahe Monch wasn't just a stellar emcee, but that he was a genius with crafting tracks to make up a near-perfect album.
Company Flow – Funcrusher Plus (1997)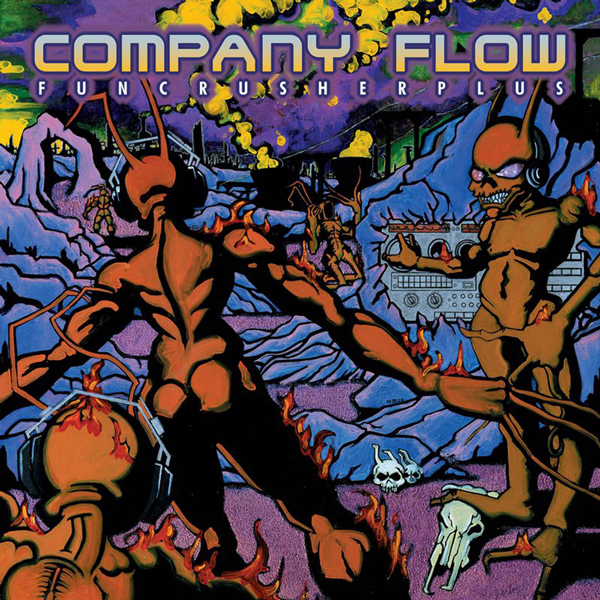 One of the earlier Rawkus Records releases, I still struggle to pin down exactly how to describe the brilliance of Funcrusher Plus. It was ahead of its time, it challenged listeners to reconsider the creative boundaries of hip-hop, it was an apocalyptic masterpiece, it was a record with a menacing attitude, and most of all, it was music worth diving into and rewarded audiences for taking their time to really sit with a record. As one of Rawkus Records' earlier releases, it also helped set the tone for exactly what the record label would be delivering in terms of talent and content. Unsurprisingly in 2015, it was listed as #4 on Fact's "100 Best Indie Hip-Hop Records of All Time."
Hip Hop for Respect EP (2000)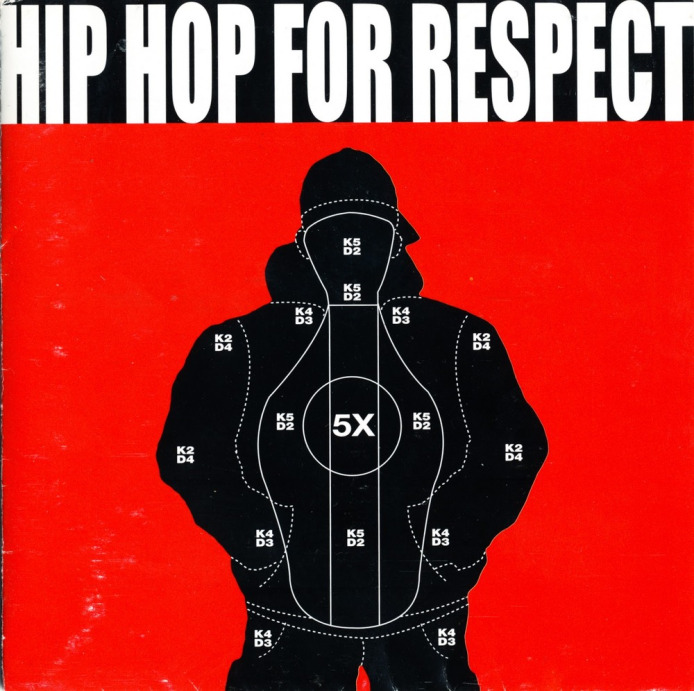 Amadou Diallo was gunned down by the NYPD in 1999, when he was mistaken for a rape suspect and shot 41 times by the police while he was reaching for his wallet. Diallo was only 23. Mos Def and Talib Kweli banded and recruited 41 emcees—one for each bullet Diallo took—for a tribute EP. Police brutality remains, unfortunately, very much a persistent issue in America today. Almost two decades ago, Rawkus Records as a collective were confronted with the gravity of a tragedy and helped bring attention to it in the only way they knew how—through their music.
***