To my dismay and regret, I've been out of touch with hardcore lately. I, like some people (maybe), shift between various omni-polar musical moods. After Vince Staples dropped Summertime '06, I haven't had much time for anything besides rap (mostly of the gangsta variety). That changed when I found Counterparts new album, Tragedy Will Find Us, streaming online. It's a far leap between genres, but that's what good music does—it grabs you and then shakes the shit out of you in the best way. Counterparts isn't a band that I follow closely, and every time they drop an album, I end up hating myself for not doing so. On their third effort, the Canada natives show growth while maintaining a firm grasp on their balanced breed of hardcore.
The band has been praised for their ability to mesh soft and hard elements in the past. Tragedy takes that strength and expands upon in it in darker and more positive ways. On "Burn," one moment vocalist Brendan Murphy is screaming, "Be the burn. Burn me alive!" over a crashing breakdown. Then, almost everything drops away except for serene, almost enchanting guitars that glisten over sparse drums. The opening chords of "Solace" are another example of the optimistic side of the album. They build up beautifully and then drop you into the dark heart of blistering vocals saying, "We shiver in the pause between words. Abandonment still fresh upon the tips of our tongues." It's these moments that put the bands' yin and yang on full display. They know how to take you to the edge of despair with frantic drums and intricate guitars. They know how to push you over that edge with tectonic breakdowns and lyrics brimming with angst. Then they can rescue you from the abyss with hopeful words and music.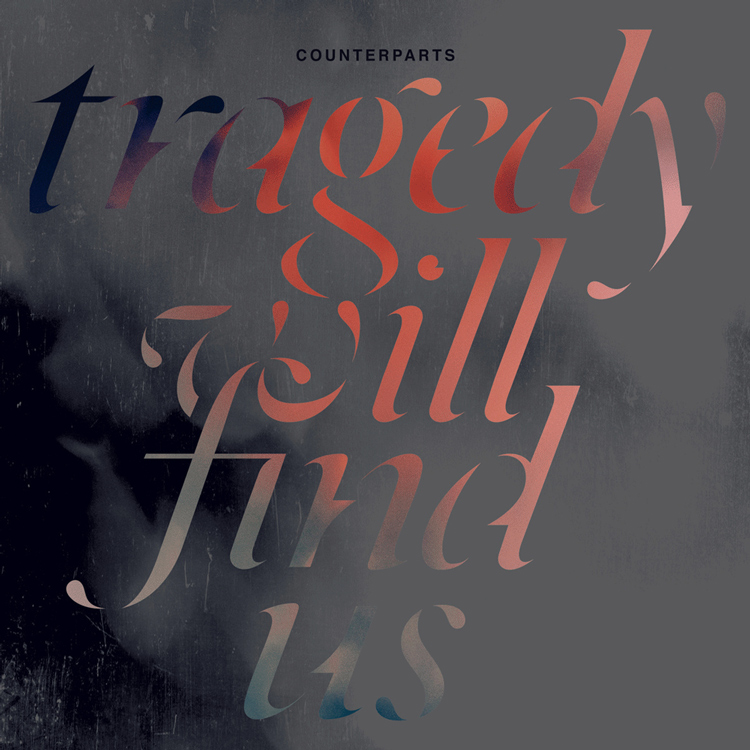 The music is balanced, well constructed, at times beautiful and at others, brutal – but Murphy is in beast mode all the time. Whether it's the constant berating of himself and his world, or the rare moments of seeing the light—his vocals are always raw. He has an effective range that sells the different moods and tones of the content. If I were to have one complaint though, it would be the use of the spoken word delivery found on certain tracks. Sometimes it works to aid the tension, but other times, it takes away from what's going on around it. Luckily, it's not a device the band abuses, so it doesn't detract on a significant level. The spare spoken misstep aside, the vocals are on point throughout. You hear the desperation, the hostility, the (dare I say?) hatred—and you also hear the willingness to continue on through it all.
Tragedy Will Find Us is a title that would lead you to believe there isn't much in the way of positivity or hope on the record, but Counterparts has found a chemistry with their sound that shows the opposite. Don't get me wrong, there's some downright angry and unapologetically hopeless material here, but the lyrics are often met with beautiful guitar tones and surges of swelling sonics. Counterparts would be classified under the melodic hardcore category and I understand why, but in a saturated (sometimes boring) genre Tragedy triumphs over its peers when it comes to mixing and balancing Counterparts technical musicianship, mosh-inducing heaviness, and strong vocals. Tragedy Will Find Us is another standout release from a standout band.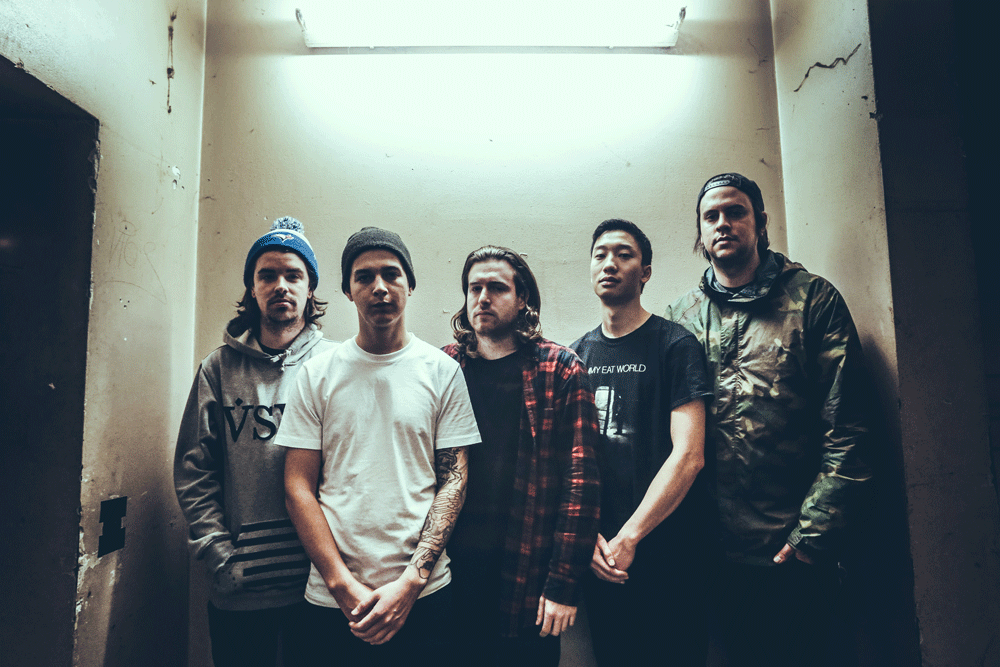 :: Get your own copy of Tragedy Will Find Us in real life at Best Buy or Hot Topic, or digitally in the iTunes Store (however that works now). Go get it! You can also see them on the Common Visions Tour with Every Time I Die (one of my favorite bands), Real Friends, Gnarwolves and more. Keep up with Counterparts on Twitter & Instagram.