Toronto has always been known as one of the most diverse and multicultural cities in the world. This melting pot has seeped into the arts, fashion, and music cultures at a grassroots level and led to the rise of a new wave of creatives carrying the baton for the new Toronto. From the urban photographers scaling the city's tallest buildings to snap photos, to rising fashion designers, rap collectives, concerts, release parties, and local restaurants you have to check out when in the city. Toronto's downtown culture is grabbing the attention of people around the world. This brings me to "City Chronicles," a new series I'll be writing that'll showcase everything worth seeing in this new Toronto wave. My memory might be hazy at some points, but luckily I will be doing my best to capture it all with disposable cameras.
This brings me to KEY!, A well-known Atlanta rapper. Formally a founding member of the Two 9 collective, his solo career has caught fire in recent months. I was put onto KEY! about a year ago during my daily morning search for new music and have been a growing fan ever since. Fast forward to a month ago when my friend Jermane Prime approached me to help him out with a booking… which happened to be KEY! I was hyped to say the least.
When thinking about the hip-hop ecosystem, Atlanta has solidified itself time and time again as the incubator for emerging sounds and some of the most eccentric artists. You could go as far as calling it the Silicon Valley of rap, with startup incubators being supported by already-established acts and everyone pushing each other until the next big discovery.
This would be KEY!'s first time performing here in Toronto. The venue Parts & Labour couldn't have been more fitting. Its low ceilings, dim lighting, and choices of cheap beers like Pilsters and Canadian domestics had me anticipating that a punk band would turn its amps on at any second. Parts & Labour is located on the west end of downtown in a neighborhood called Parkdale, which is inhabited by all kinds of artists and the occasional addict.
Prior to KEY!'s performance, DJs Kelsey Will & Dboy hyped the crowd up followed up by HappyBoyTona closing things off. The antsy crowd roared and rapped along as KEY! Fed off their energy. Performing "Make My Mind Up" with Omari Shakir for the first time ever as well as the summer banger "Look At Wrist" were stand out highlights.
KEY! turning down for a second to refuel during his set.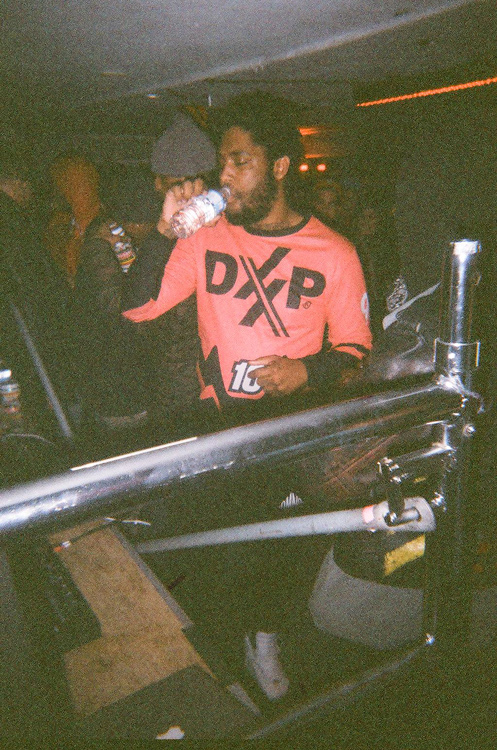 Packed crowd in the basement of Parts & Labour.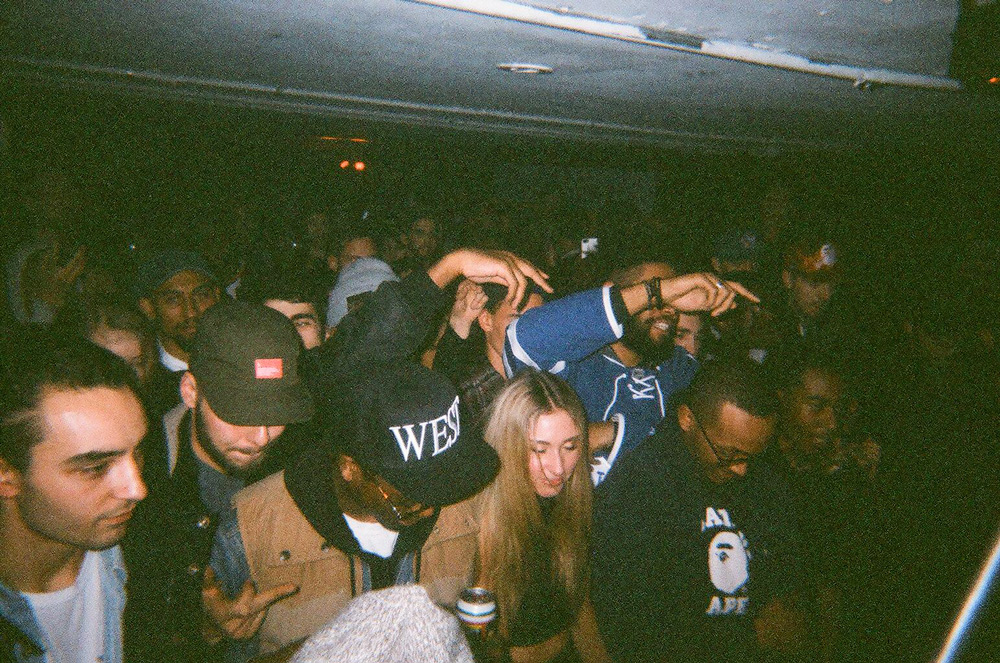 KEY! and Omari Shakir performing "Make My Mind up" live for the first time ever!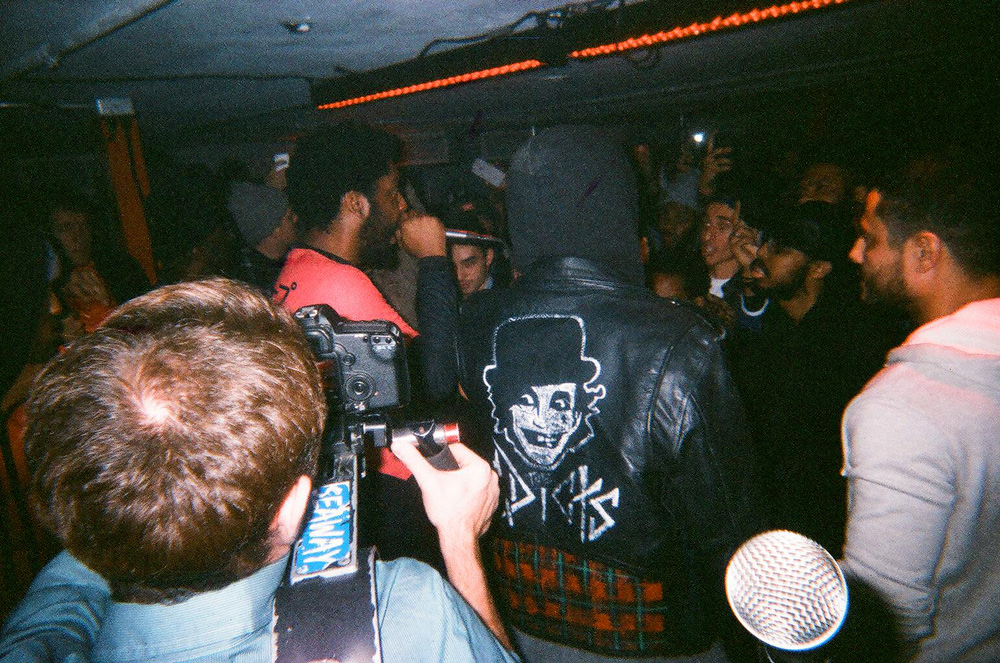 Can't forget the must-have fan pic after KEY!'s first performance in Toronto.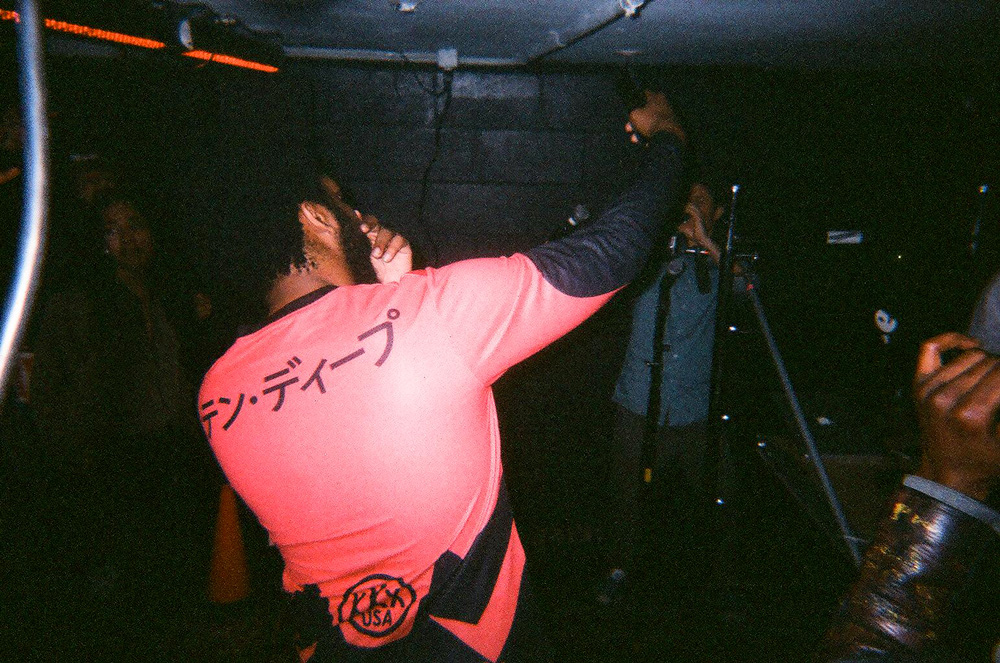 Omari sparking up.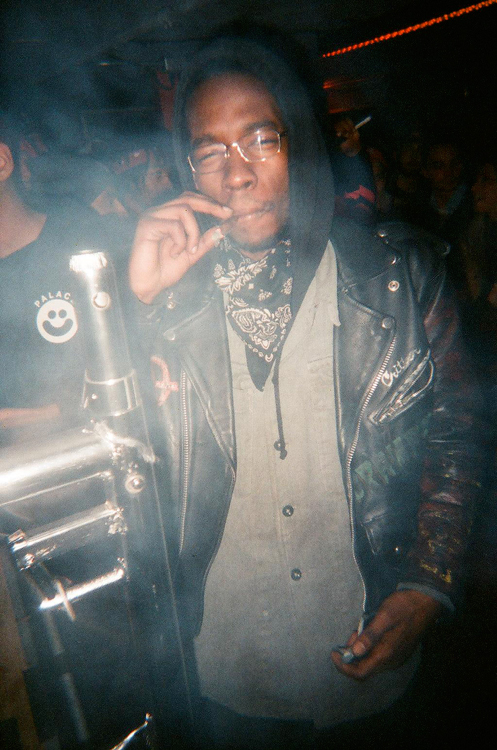 Some tracks to get you caught up on these two acts:
Keep up with Key! and Omari Shakir on Soundcloud at soundcloud.com/FATMANKEY and soundcloud.com/omarishakir.