Sweden is a Nordic country on the radar of everything cool happening worldwide. Stereotypically speaking or not, this is the truth. Music is still the big export product of Sweden – the third-largest music exporter in the world behind the U.S. and the UK – but fashion is a big player as well, home of H&M, Acne, Filippa K, WeSC, Cheap Monday, Nudie Jeans and also home of a handful of action sports brands like the amazing Polar Skate Co. (home of the almost legendary Pontus Alv).
Sweden's accessories brand Cheapo focuses on high quality, unique watches, socks, and sunglasses with reasonable prices, combining minimalism with street and pop art. It's a brand that has been on my personal radar for the past 5 years, but I was curious to find out more about how they keep creating original pieces in an over-saturated market, while always keeping its core values. Brand owner Viktor Telegin talked with us about the brand ethics and philosophy behind why CHEAPO stands behind their motto, made for everywhere – culminating in their first and only ad which stated "If you hate homosexuals, people of different color, or women, please do this one favor for us. Don't buy our gear."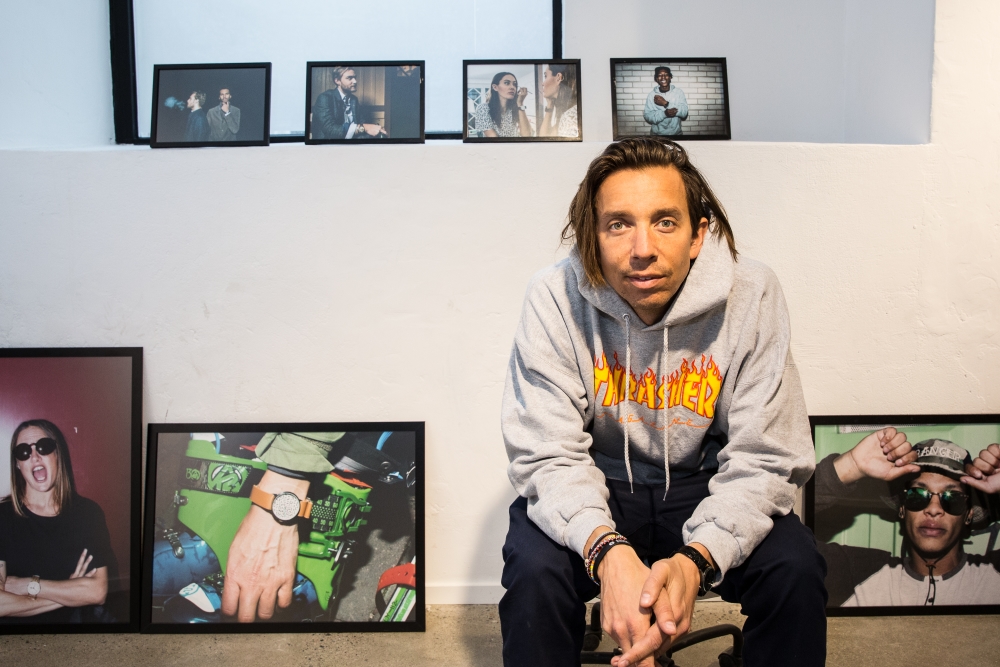 MANOS NOMIKOS: When did you start Cheapo and what is the philosophy behind the brand?
VIKTOR TELEGIN: Cheapo as a brand was founded in 2005 by my partner Johan Graffner and has always been a 100% skater-owned streetwear accessory brand, but the brand you see today saw the light of day in late 2013. The philosophy behind the brand is "made for everywhere" for two reasons. The first is that we want our products to be affordable for everyone, and therefore can be worn everywhere, no matter if you're rich, poor, etc. Growing up as a skater I had a hard time being able to buy the brands I wanted to wear, which resulted in [stealing] money from my mother's boyfriend or trying to find clothes that looked like Real, Plan B, Vision, Stüssy, etc., at the secondhand stores and H&M.
"WE TAKE A STRONG STAND AGAINST HOMOPHOBIA AND RACISM, AND ALL TYPES OF HATRED."
With Cheapo, we work with the brand as if it is a premium streetwear brand, but at a lower price point than our competitors. We want everyone to be able to wear a brand that's good, makes a difference, but don't have to pay a fortune. The second reason we say made for everywhere is because we are including, rather than excluding. We take a strong stand against homophobia and racism, and all types of hatred. Since we are not just selling products, but a lifestyle we want to do our best in influencing our customers to share our values. Made for everywhere and everyone. The first and only ad we have ever done was placed in a French magazine and read, "If you hate homosexuals, people of different color, or women, please do this one favor for us. Don't buy our gear." I think that sums up what we stand for in a pretty good way!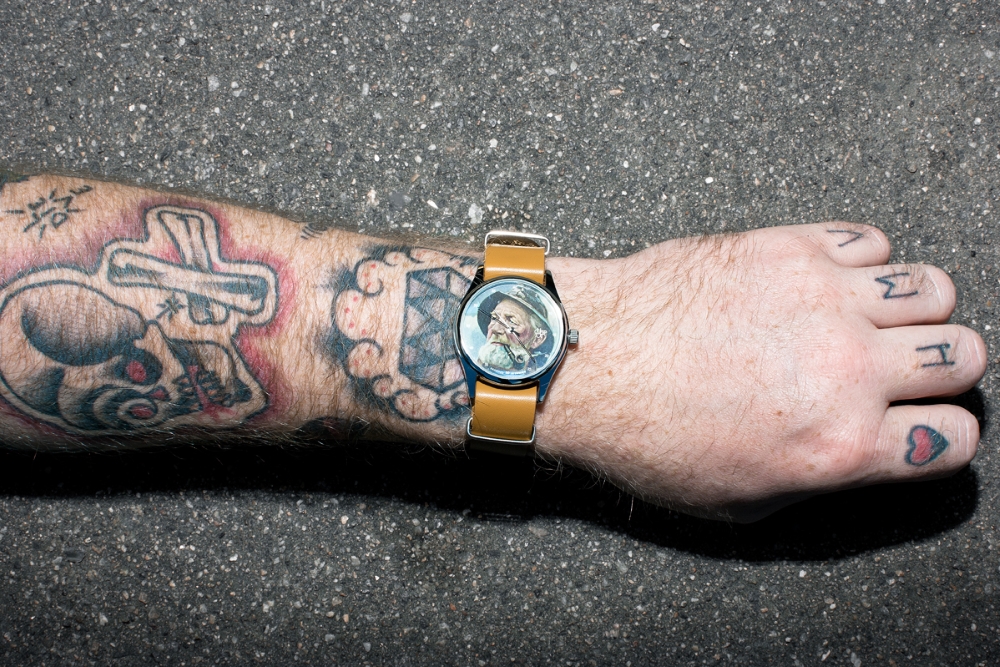 Why did you choose to create watches and sunglasses? Did you see a void in the market?
The only sunglasses and watch brands we wanted to wear were quite expensive, so we decided to create products that looked better than they did, with more or less the same quality, but at lower price point. I guess that is the void. Also, we couldn't find a brand within the streetwear/skate industry that shared our philosophy, so we created one ourselves.
What are the challenges of producing watches and sunglasses at such affordable prices? I imagine is a much more complex process than a clothing line production...
I'm not sure the process is more complex, since we don't have to deal with sizes and fits, etc. The movement of the watches is already there, all we have to do is to package them in a great way, and if you have good producers, like we do, then it is pretty straightforward. The biggest challenge is without a doubt finding the right producers. But since my partner has been in the accessory industry for almost two decades, he knows more producers than there are meatballs in Sweden, so we had pretty good idea where to start looking.
What are the benefits and/or disadvantages of running an accessories brand in Sweden? Or there are not such limitations in this modern day?
I think the only limitation these days is that we are a bit off geographically, so it always takes a while getting places. But other than that, I only see advantages. There are a lot of great brands coming out of Sweden, both skate and street, and Swedes in general have pretty good style, so there is no lack of inspiration up here. Also, I think it can be quite good not being in the middle of everything like you are in LA, New York, Tokyo etc, because then you focus more on what you want to do, and not as much on what you think everyone else is doing. Plus we have great people working with us in the markets we are present, so they give us the input we need.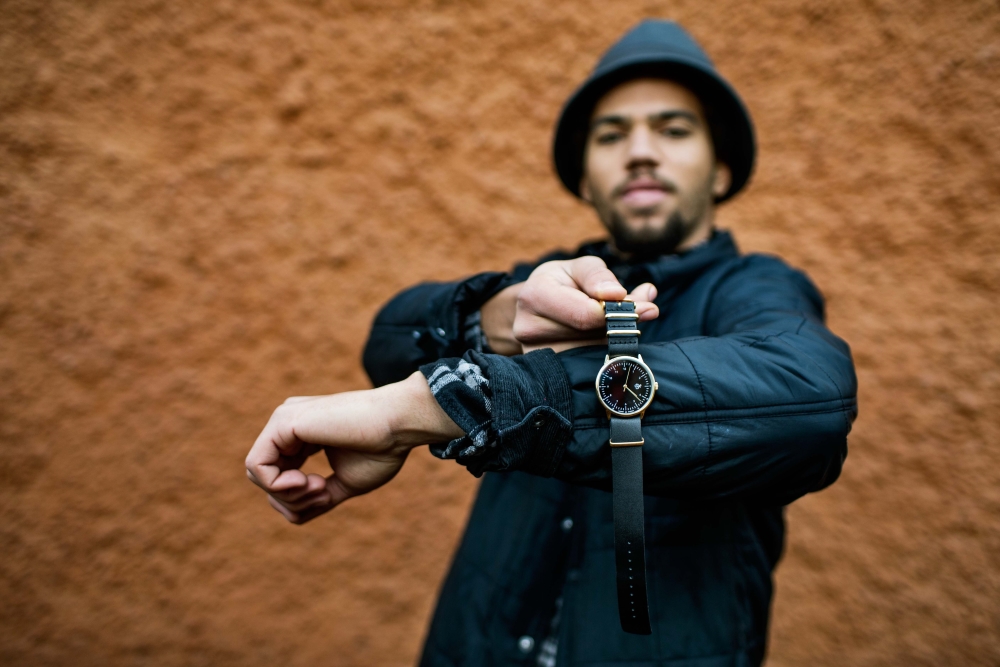 Socks are also a big part of Cheapo. Do you see a booming market in socks and a essential part of your accessories collection?
Socks have been a part of Cheapo since day one, and is a essential part of our brand and we will continue providing the world with great looking socks. However, since the sock market has grown so much over the last couple of years, and there are so many socks brands out there right now only focusing on socks, plus most major stores have their own socks these days, the competition is tough. We do see an increase in sales because of this boom, but not as much as we do with watches and sunglasses.
Are we also going to see a clothing line from Cheapo soon?
Our focus is first and foremost accessories, and I don't think we will start producing clothes any time soon. However, we are coming out with a limited edition T-shirt quite soon together with Swedish illustration artist and graphic designer, Mander. Check out his website mander.nu and you will get a feeling for what it will look like. He has got a great style and we love his work! The T-shirt will first and foremost be for our ambassadors, or Good People as we call them, but also for sale in our own online store and maybe some skate and street wear stores near you. [Laughs] I think when it comes to clothes, that's what the future looks like for Cheapo. Collaborations with artists and other brands.
"YOU HAVE TO BE MORE CREATIVE WITH WHAT YOU GOT WHEN YOU WAKE UP TO ONE METER OF SNOW IN YOUR LOCAL SKATE PARK."
In the eyes of a guy not living in Sweden, I can see a thriving skate & snow scene there. Am I right?
That is true! Both scenes are growing, especially skateboarding. There are skate parks being built everywhere in our sausage-shaped country, and they are always packed, which is great. We have shitloads of skaters in pretty much every city, and we have some really great ones as well! Just check out Fernando Bramsmark, Jesper Lind, Sarah Meurle, and the entire Sour skateboard team to name a few.
And when in comes to snowboarding, Sweden has always been great! Which isn't that strange since we do tend to get a lot of snow up here, especially in the North. But since the conditions can be quite harsh, compared to the European continent and the Alps, the snowboarders out of Sweden and Norway have to be more hardcore, which makes them great. Check out our boy Zebbe Landmark and you will see what I'm talking about. I guess that goes for the skaters as well. It is a different story being a skater in Sweden compared to Southern California. You have to be more creative with what you got when you wake up to one meter of snow in your local skate park.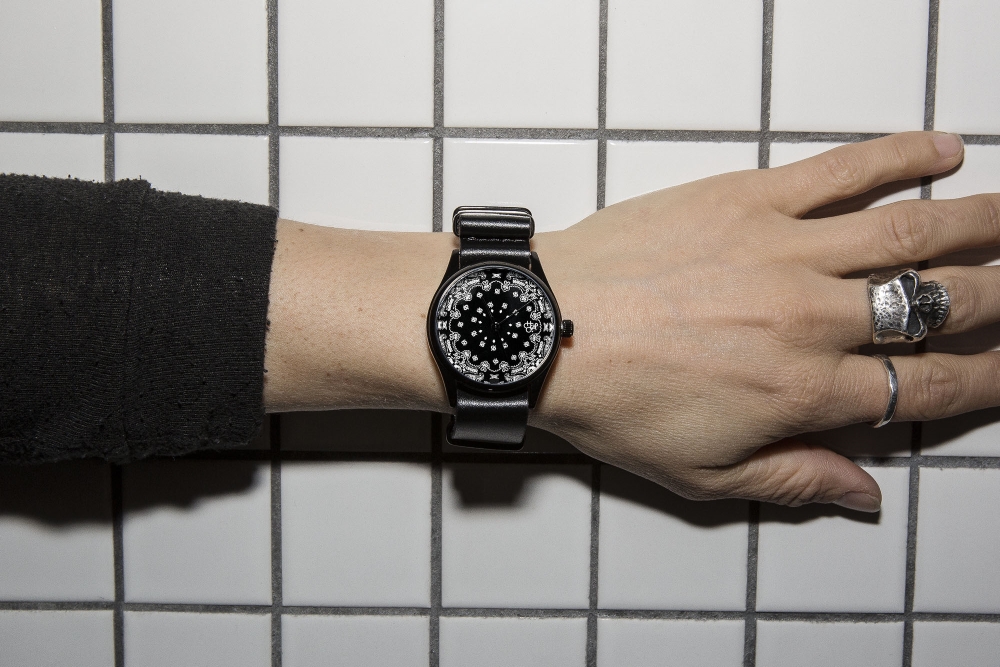 What's next for Cheapo? Plans and future collaborations to be revealed?
Well, we are still quite new, so our plan is to continue to grow with what we have got. We have just entered the US, and want to make sure we do a good job there. We will continue designing great looking watches, sunglasses and socks, and just hope that people like our style. We are a bit different and I hope we will be embraced because of our look and philosophy! When it comes to collaborations we do have some in the making, but nothing I can reveal yet. Or, maybe one. We will try to do a watch together with Skateistan, but nothing is confirmed yet. It it doesn't happen for whatever reason we will still produce a watch where a greater part of the revenue will be donated to them since they are doing such a great job! If you haven't checked them out yet, do yourself a favor a visit skateistan.org.
::
Photos: Jakob Lindqvist, Victor Moreno, Robin Boon Nilssen