So the San Francisco Giants won the World Series in Game 7, in what was probably one of the finest displays of baseball I've ever seen. Right up there with Kirk Gibson's walk off home run off Dennis Eckersley in Game 1 of the 1988 World Series.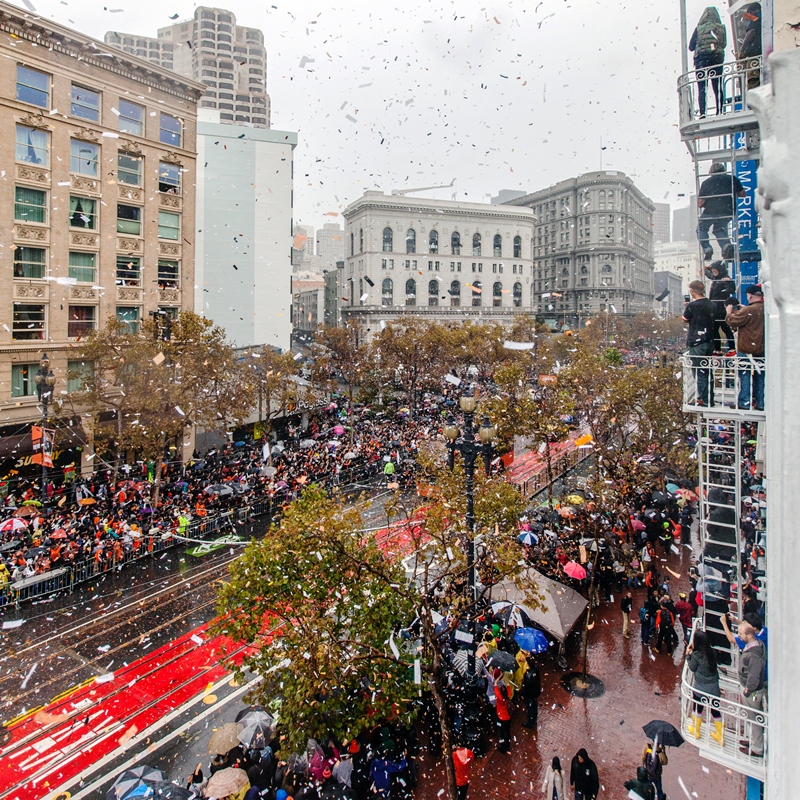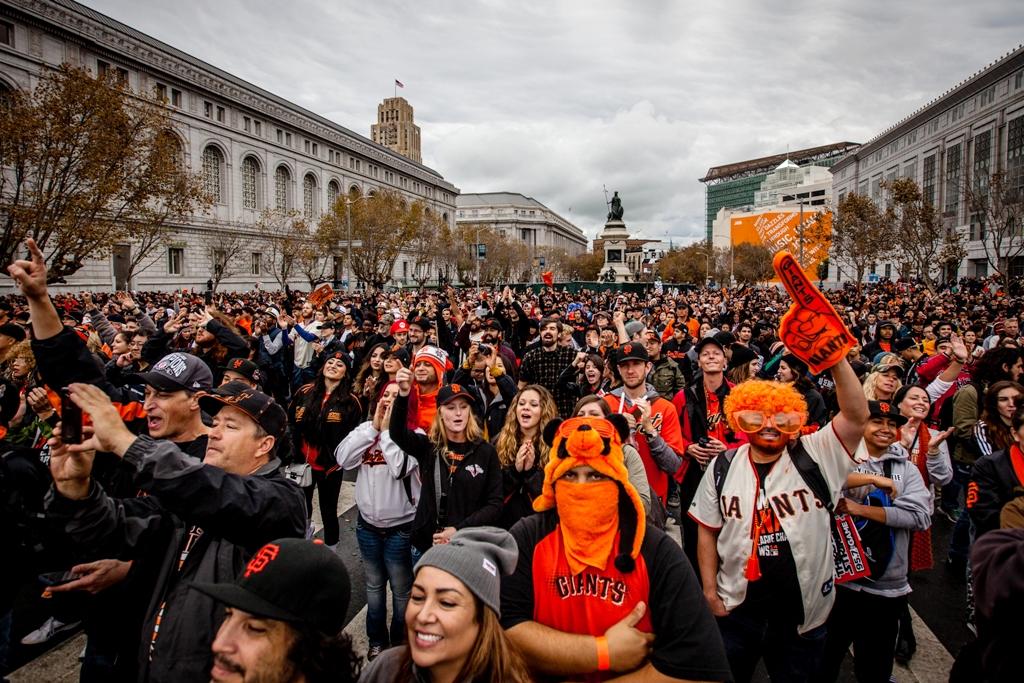 Incredible baseball aside, however, I instead want to focus this piece on the chaos that ensued on the streets of San Francisco after the win, which, in my opinion, was only inevitable. Especially in the Mission District, a neighborhood that's been gentrified on a galactic scale over the last couple years, escalating tensions…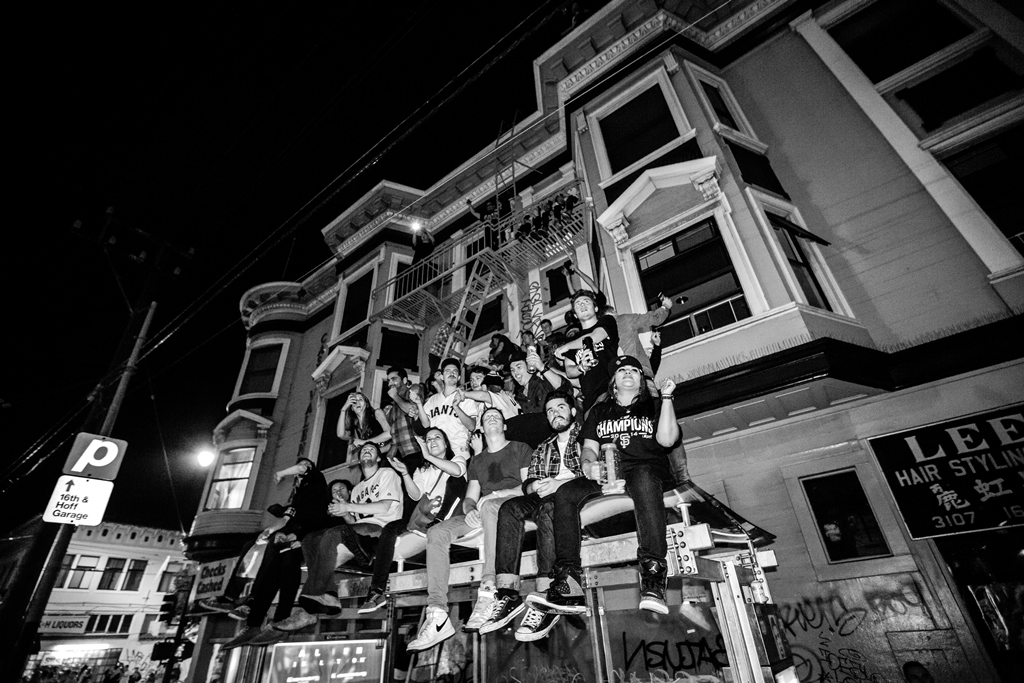 Sure, there were plenty of "authentic" fans out there last Wednesday, celebrating peacefully in the streets, maybe hanging out of their car windows, waving flags, or drinking and smoking around a somewhat controlled bonfire in the middle of the street.
But there was also a much darker element lurking around… a much more sinister layer. I'm talking folks out there with their sole intentions being to incite riots, chaos and destruction in the streets. Maybe some of these folks were planted cops or crisis actors, I don't know. But they seem to pop up on the scene at nearly every event nowadays. On the flip side, you had uniformed police out there firing tear gas into crowds and hitting folks with batons.
But what I'm getting at here is this: both parties are to blame.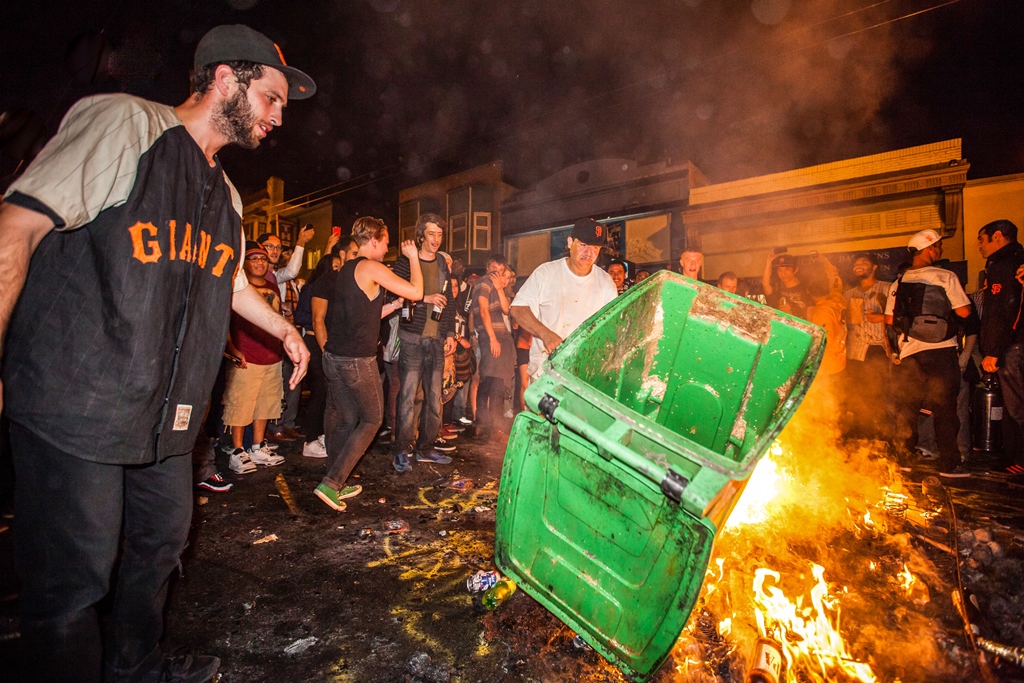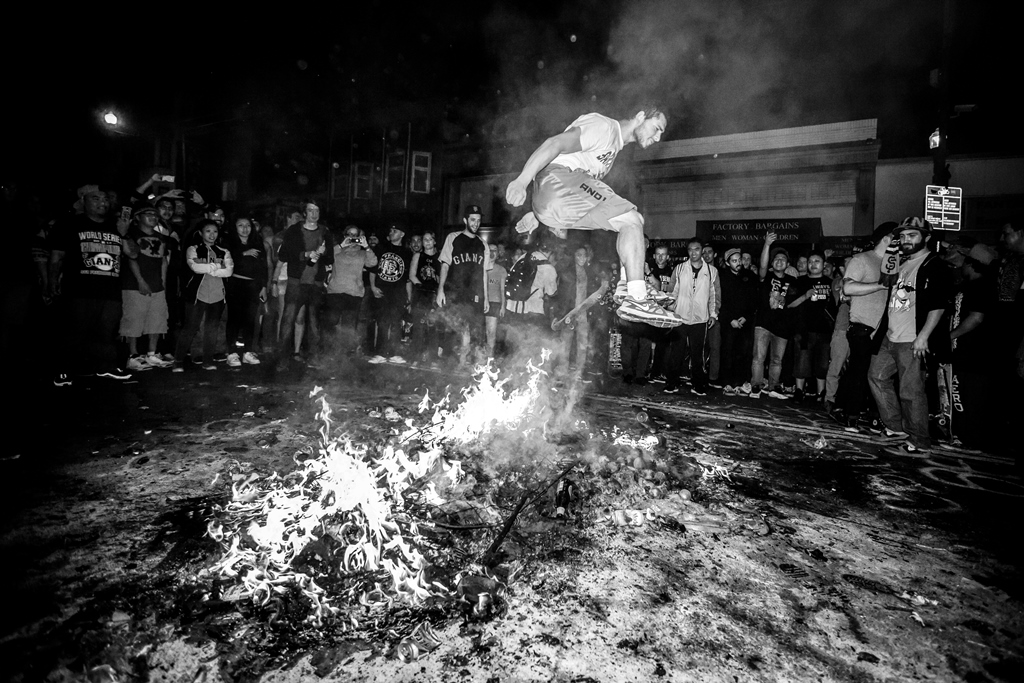 Me, I got sucker punched in the kidney/rib area with a baton by an officer – a lieutenant at that – for taking pictures of his squad aiming tear gas guns at the crowd.
No bullshit, I was standing there on the sidewalk, shooting the scene, when said officer crept up on me from behind and struck me with his baton – just for the hell of it. Needless to say, I was pissed, especially being stone cold sober – one of the few out there – but overall kept my cool. I mean, I'm still here to report on the whole shit show. And yesterday, I actually ended up filing a complaint against the officer with the OCC (Office of Citizens Complaints). Interested to see where it goes, if anywhere.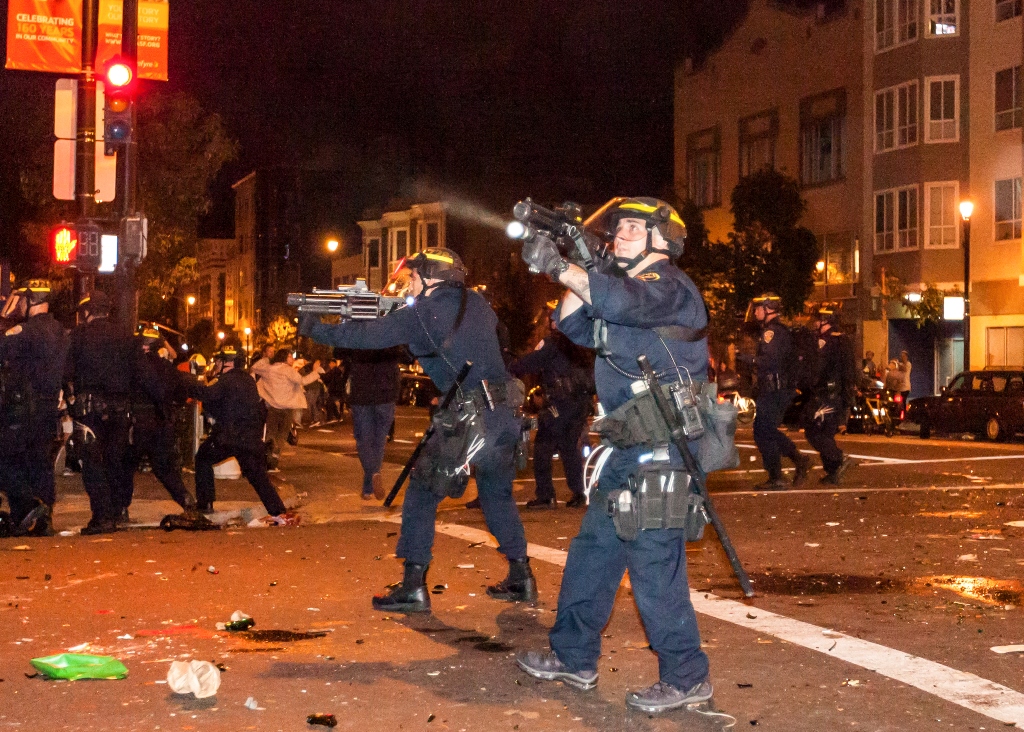 In addition to getting sucker punched with a baton, I got a mouth and face full of some type of tear gas shit that the police fired right at me, or next to me. I snagged this frame below after the smoke cleared enough to breathe and see a little better. The gas didn't really sting, per se, just more so choked me out and irritated my eyes and throat for a good 10-15 minutes.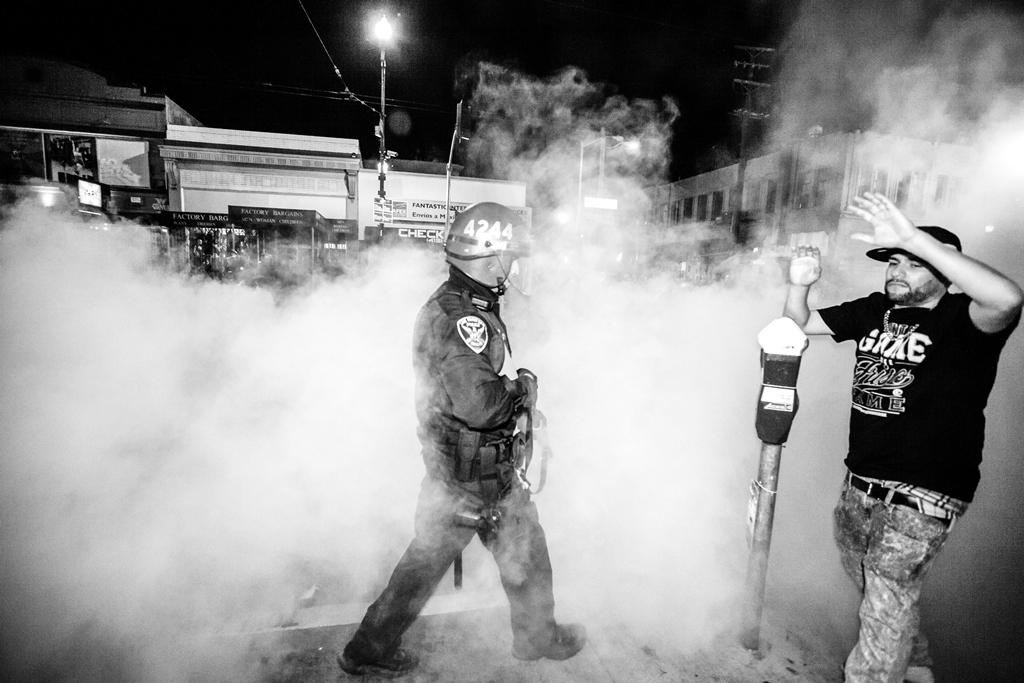 I also ducked about 20 bottles that night. They weren't being thrown at me directly, but at the police. I was just inserting myself into the mix, documenting and got caught in the crossfire. All good. Just wish I had a helmet. Would have hated to catch one of those flying 40oz bottles to the dome.
I look at all of this as good practice for when shit really hits the fan. When that Tuesday at noon siren here in San Francisco goes off on a Thursday at 3:37p.m. or something... Kidding. Kinda-sorta.
Nowadays, it seems people will use any excuse, including a World Series Win, to clash with police. Why is that? I can't really speak on a national level, but right here in San Francisco, it's a combination of different factors, including a lack of accountability for police misconducts; recent displays of police militarization with officers being armed to the teeth with military grade artillery on a moment's notice; and a serious lack of communication between the community and the police, amongst other factors. Factors not appropriate for online discussion.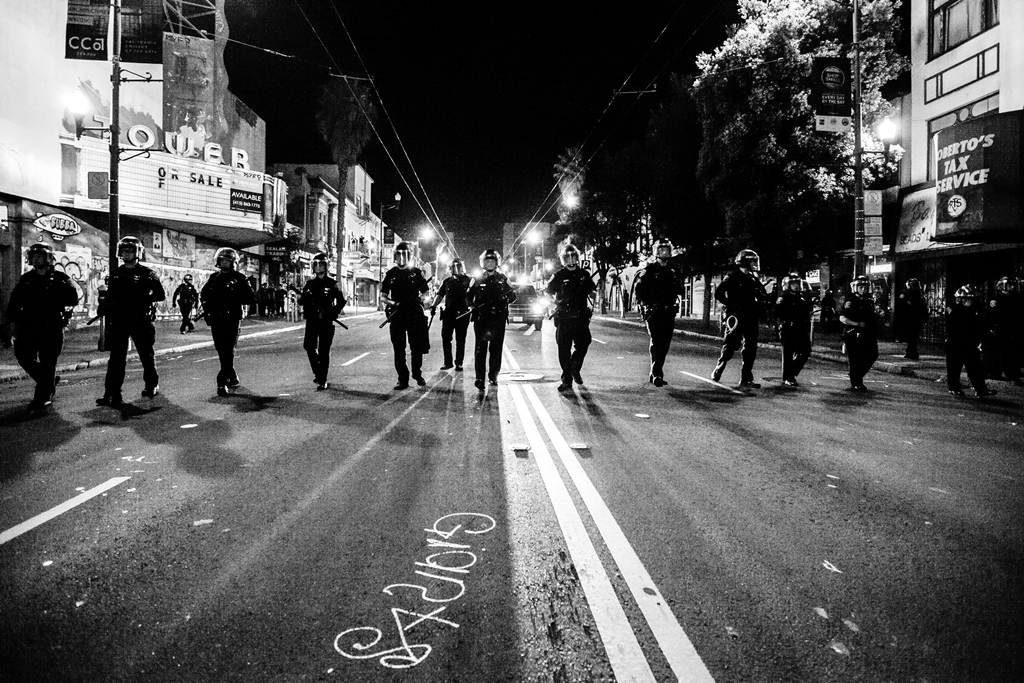 While there's hope in the communication arena, I feel the other issues are almost beyond repair. Might as well wipe the whole slate clean and build a new policing system based partially off the public's recommendation, if you ask me.
Until then, these clashes with police will just become more and more the norm – it's rather inevitable. I knew damn well going into the festivities that shit was going to hit the fan.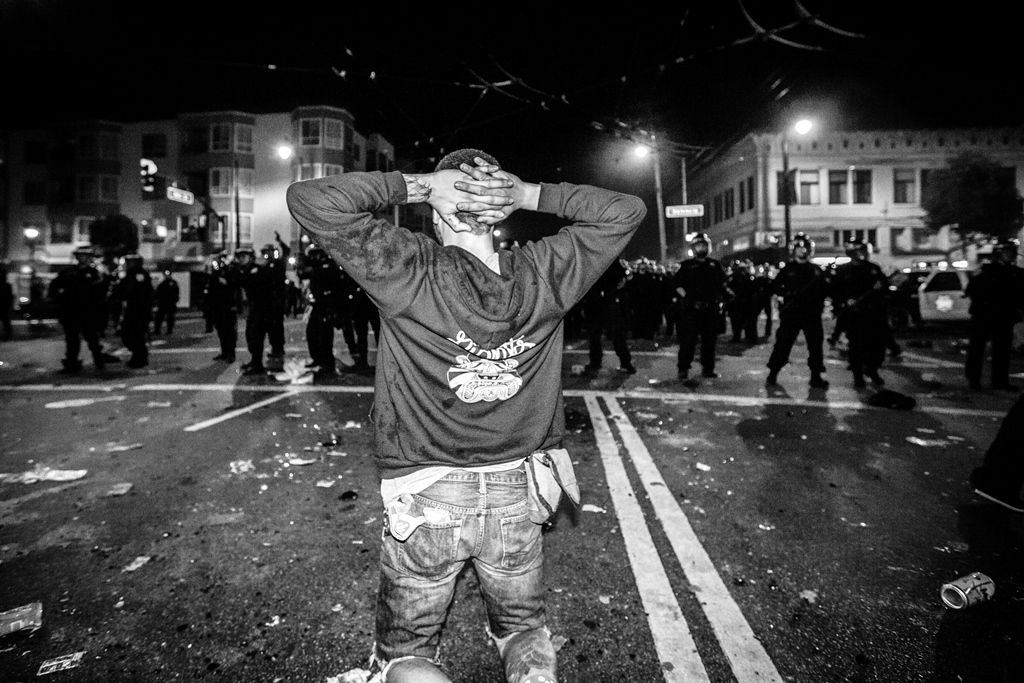 So what's the solution here? Honestly, I don't think there is one, other than making sure you're one step ahead of five-o at all times. Me, I don't even like having them on my radar. But I can now kiss that shit goodbye. I'm not going to lie, I was a little nervous about filing a complaint against an officer (a brass at that!) due to fears surrounding potential retaliation. (Please let these words serve as a testament to that.) But me filing that complaint is a display of exercising my rights as a citizen, like voting. It may not make a difference in the long run – we already know the whole damn system is guilty – but I'm a firm believer that the truth always prevails… eventually. I base my whole being around this concept with FOTOMISH, which is all about honesty and respect – and that's how I'm able to do what I do with a camera on the streets.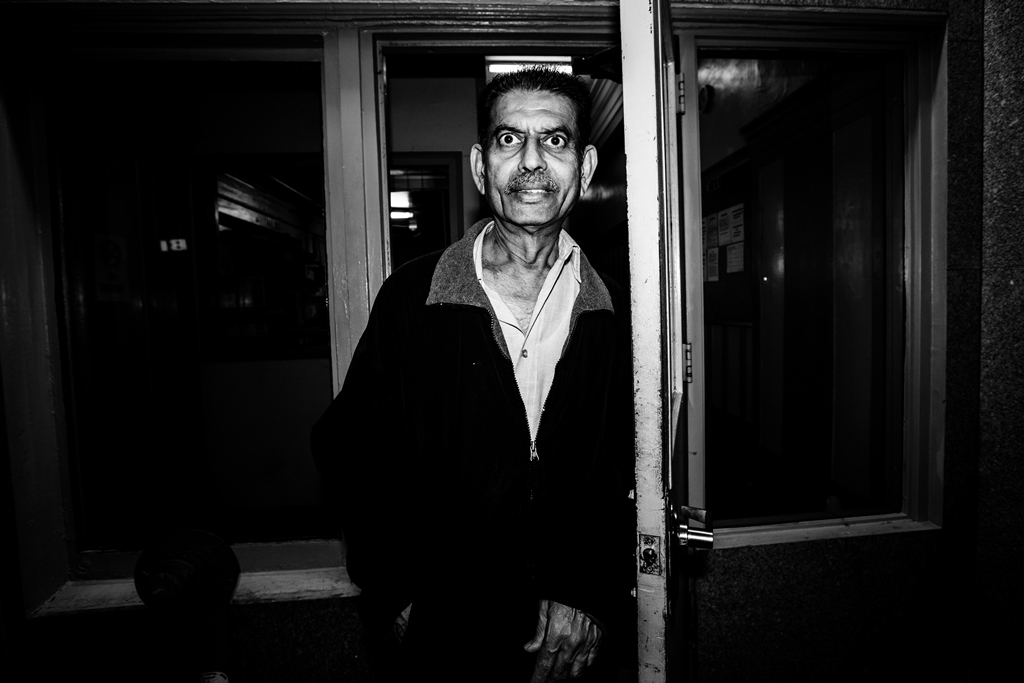 In closing, I'd like to congratulate my good friend and fellow SOS Mobber, Marcio Sanchez, on scoring the cover of the new Sports Illustrated magazine! SOS Mobb covering all spectrums, from landing Sports Illustrated covers to catching billy clubs from cops in the streets.
As someone said to me the other day, "Whenever I see ya'll out in the streets, I'm like "There they go right there – SOS MOBB!"
Catch us if you can…