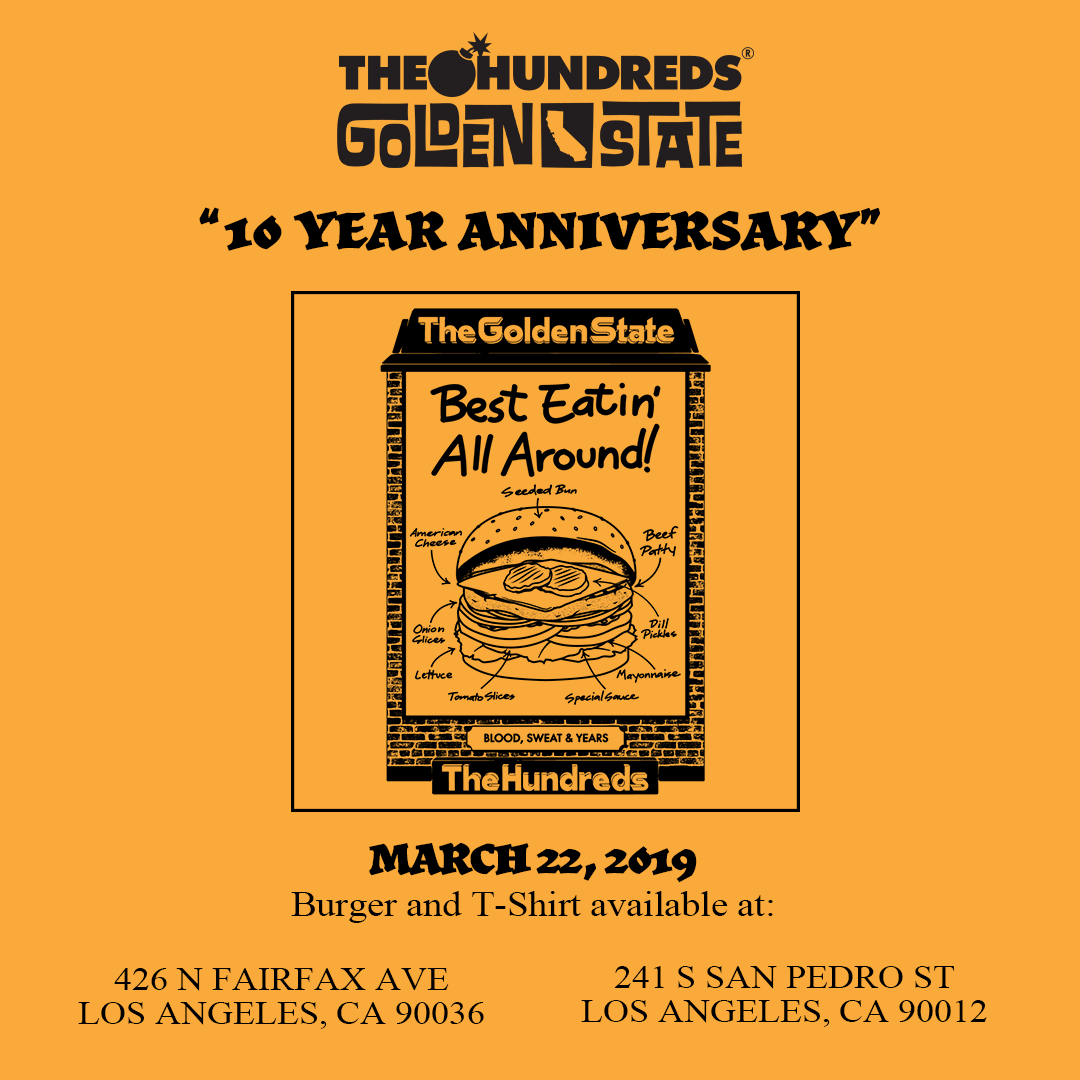 Attention fellow carnivores! Here's a collab from The Hundreds you can really sink your teeth into. Tomorrow (March 22), we're helping The Golden State celebrate their 10th anniversary with a doubly delicious release. If you're in Los Angeles, head to either one of The Golden State location to order the extremely limited edition 10 Year Anniversary Burger and T-shirt combo, both designed by The Hundreds.
The Hundreds X The Golden State Burger: seeded bun, beef patty, American cheese, onion slices, dill pickles, mayonnaise, lettuce, tomato slices, special sauce
Act fast, because The Hundreds X Golden State Burger collaboration combo is available for one day only. The t-shirt can only be purchased on-site at The Golden State.