In anticipation of our upcoming second The Hundreds by Aaron Kai collection, dropping next Friday, March 17, we're revisiting a video we made last year when Aaron graced the walls of The Hundreds Homebase with his take on Katsushika Hokusai's The Great Wave off Kanagawa.
The Hundreds and Aaron Kai go way back. We first became fans of the Hilo, Hawaii-born, Oakland-based artist in 2013 when Bobby Hundreds and the team began to follow his work, believing in his promise as a young creative. We soon interviewed him in 2014 and soon after, he painted a massive 56×16″ mural at our Homebase freehand (check out our video of that here), and due to his unique eye for color and artistic fervor, his career soon took off. He was invited by people around the world to paint—Paris, Hong Kong, Malaysia.
He's come a long way. So of course we had to invite our friend back to paint Homebase again. Aaron Kai's version of Mt. Fuji is centered, with his wave matching the curvature of our ramp; the blue and red contrast is eye-catching, even at a distance. Check out the video below.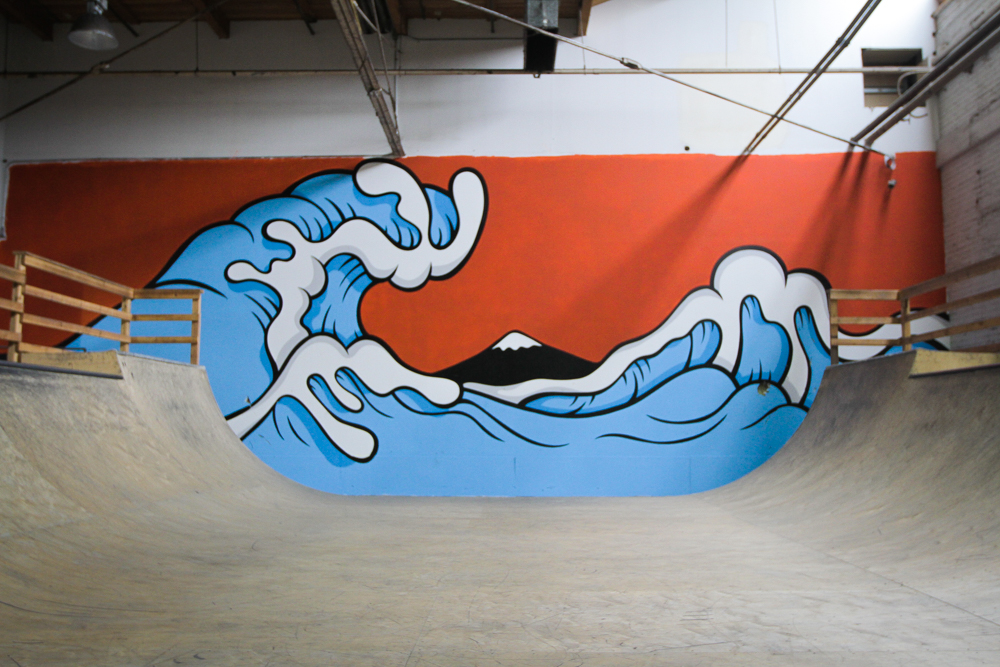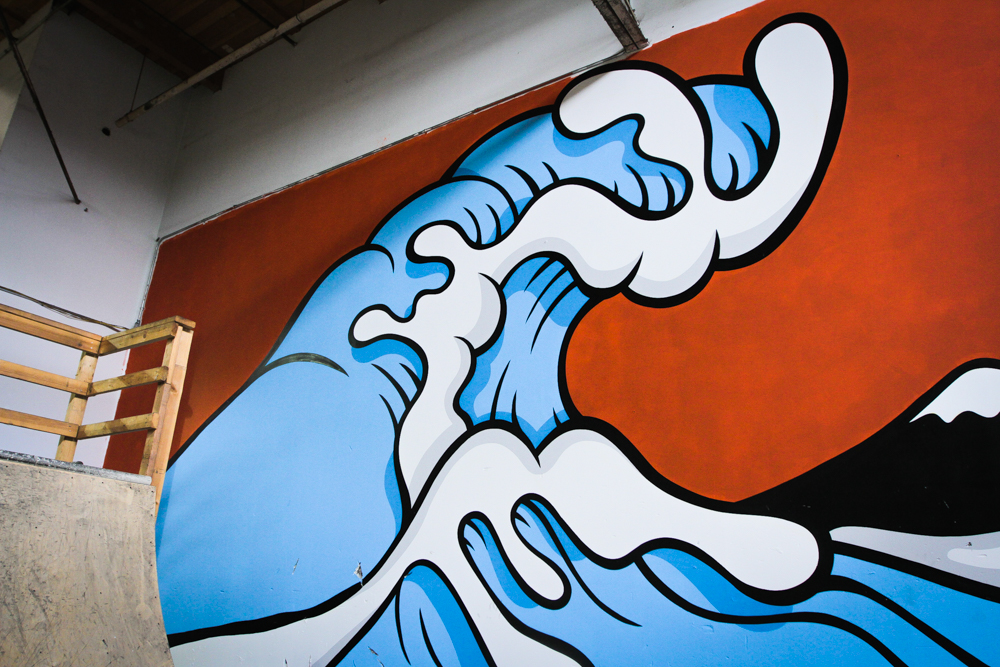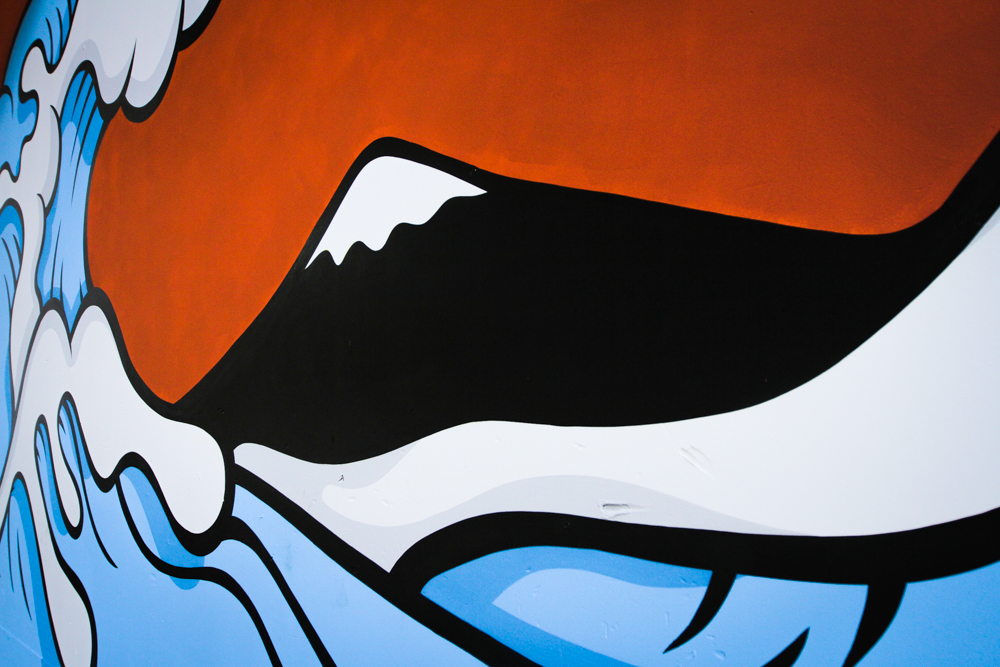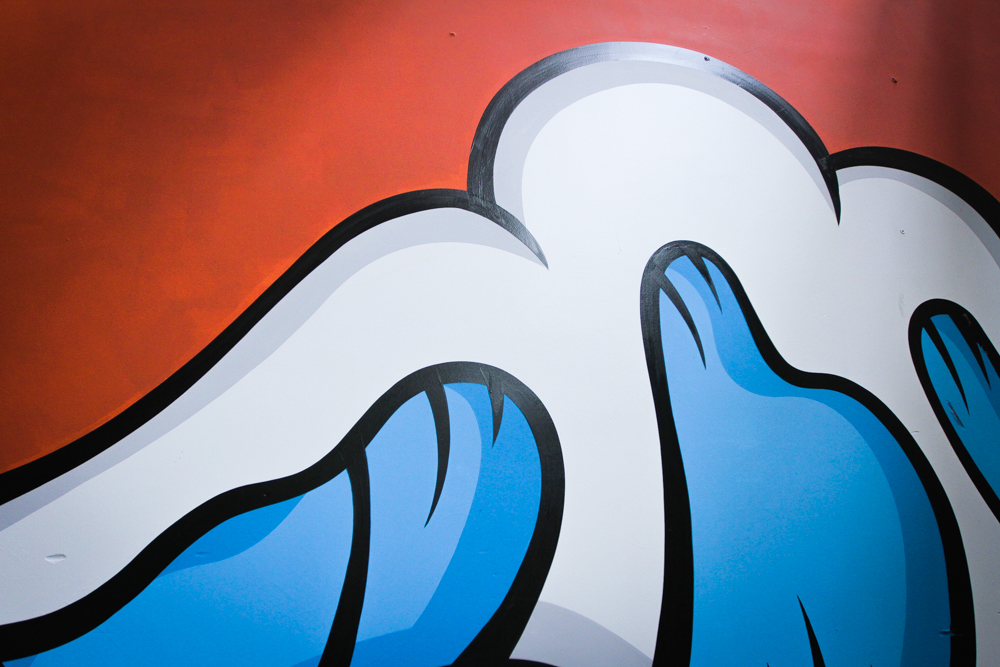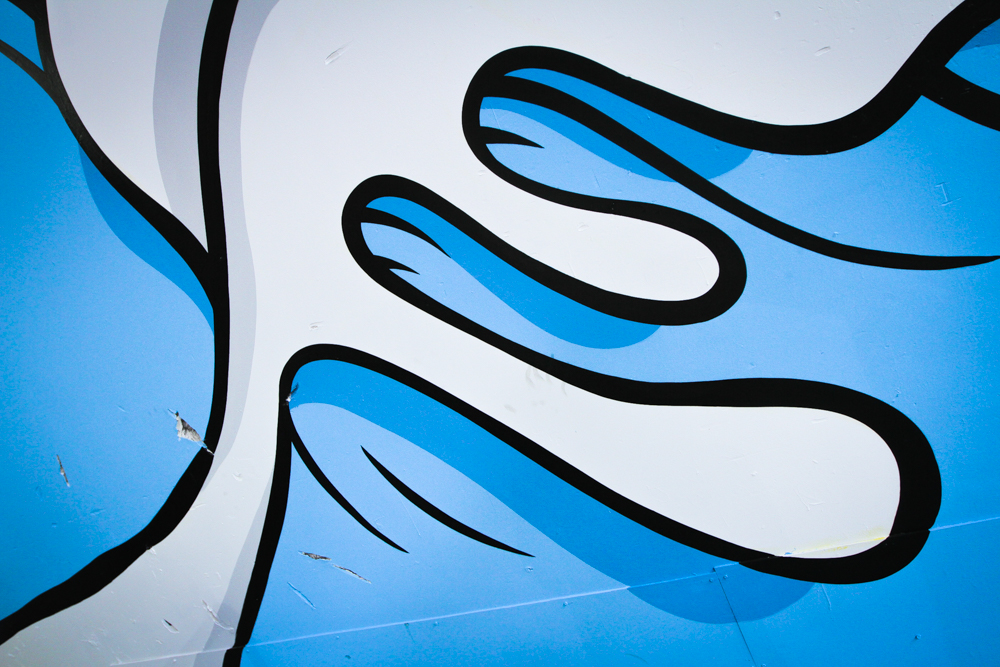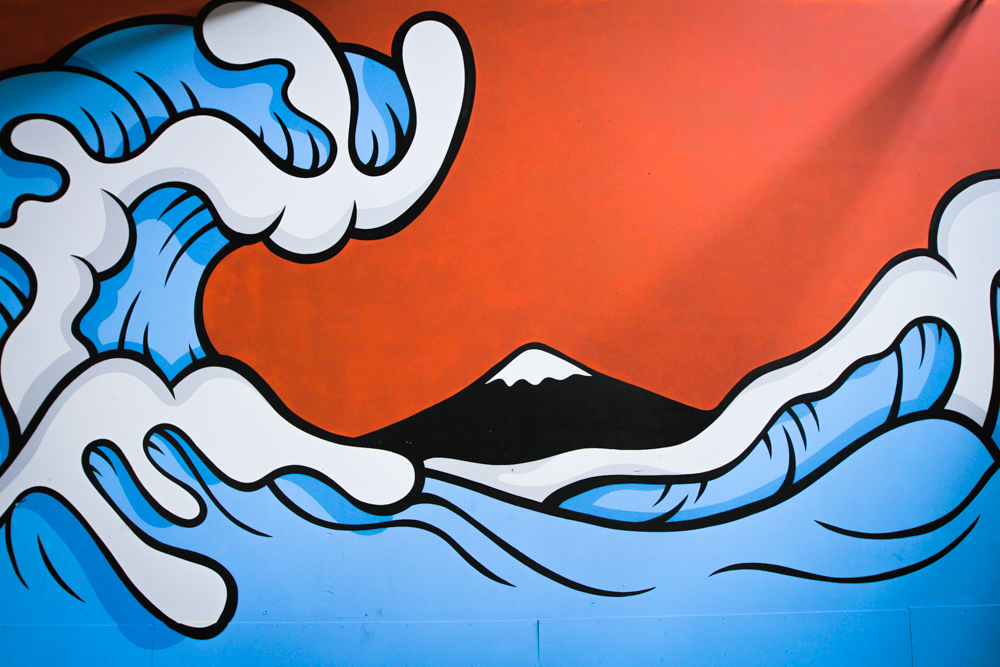 Keep up to date with Aaron Kai via his website, twitter @aaronkkai, and Instagram @aaronkkai.