For the last month at LA's Superchief Gallery, Rome/NYC-based artist C. Finley's monthlong residency has culminated in an exciting solo show called "The Divine Distractions." The show opens tonight at 7pm at 739 Kohler St. Los Angeles, with the entire warehouse gallery space serving as a perfect backdrop for her large scale, vibrant and feminine paintings (with the largest at 48 feet wide).
We were able to pay C. Finley a studio visit to learn a bit more about the massive works, and how she aims to encapsulate rapture and ecstasy in energetic gestures of color below.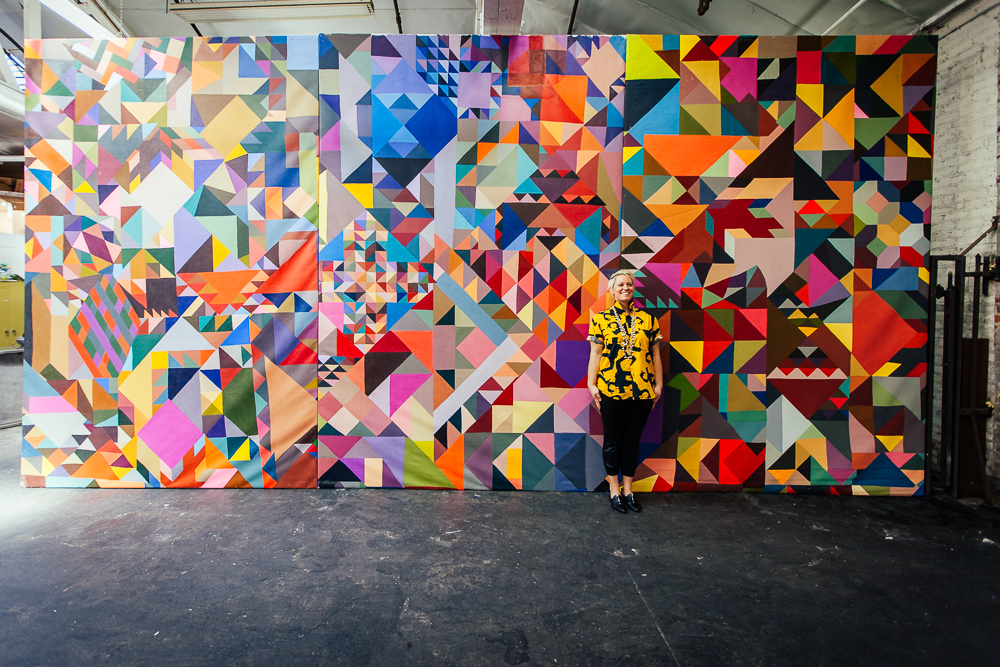 ON RAPTURE, JOY, AND AURA:
"I have found that you can also imbue an object with emotions like ecstasy, rapture and joy; I feel like I've imbued these objects with these emotions. That's why I want them to be talismans, meaning you can take them home, put them on your wall, and there's the joy, there's the ecstasy, there's the rapture, and it's filling your space. It's always there, it's in your mind, it's in your eyes, it's in your heart, it's physical. They actually have auras."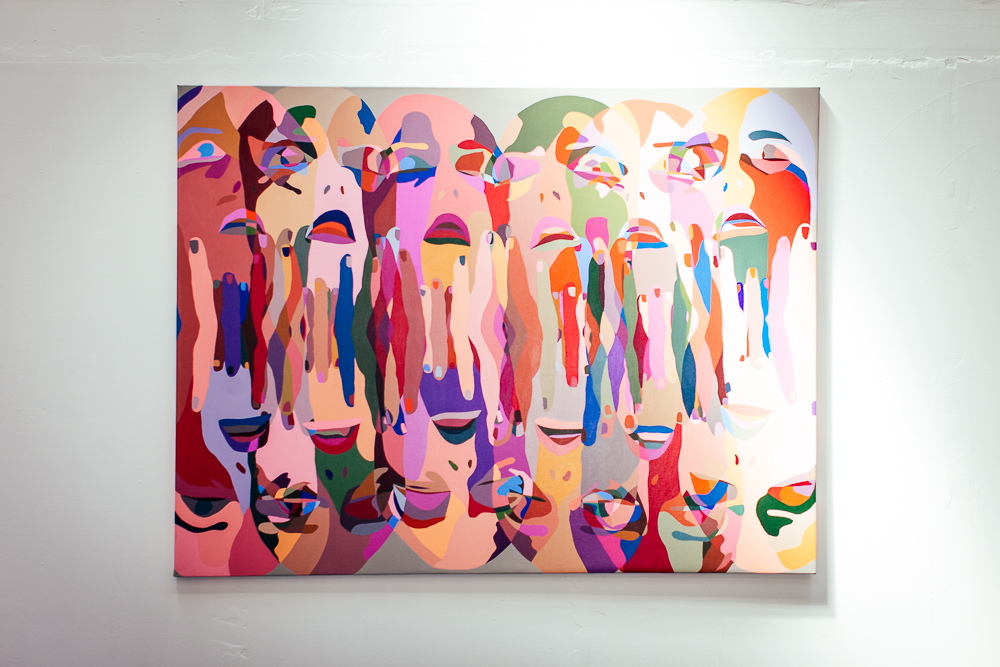 Fingaz 4 Days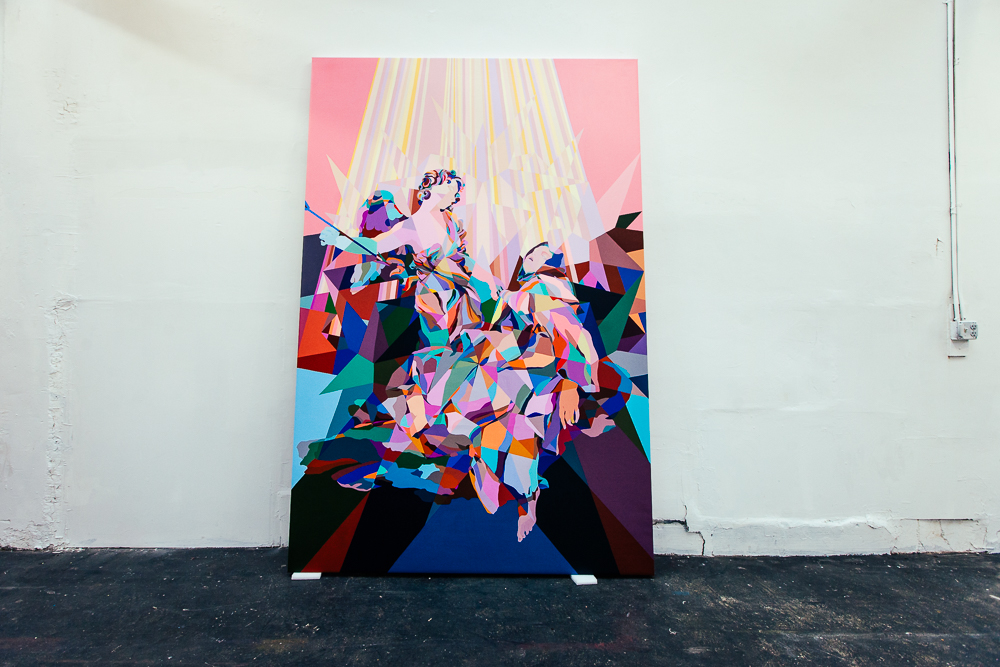 The Ecstasy of Santa Theresa
ON THE ECSTASY OF ST. THERESA:
"This saintly woman experienced a state of ecstasy and an angel visited her and pierced her heart repeatedly with the arrow of God's divine love. Therefore, it was painful and pleasurable and this divine ecstasy is the moment. This is the moment of the angel piercing her heart."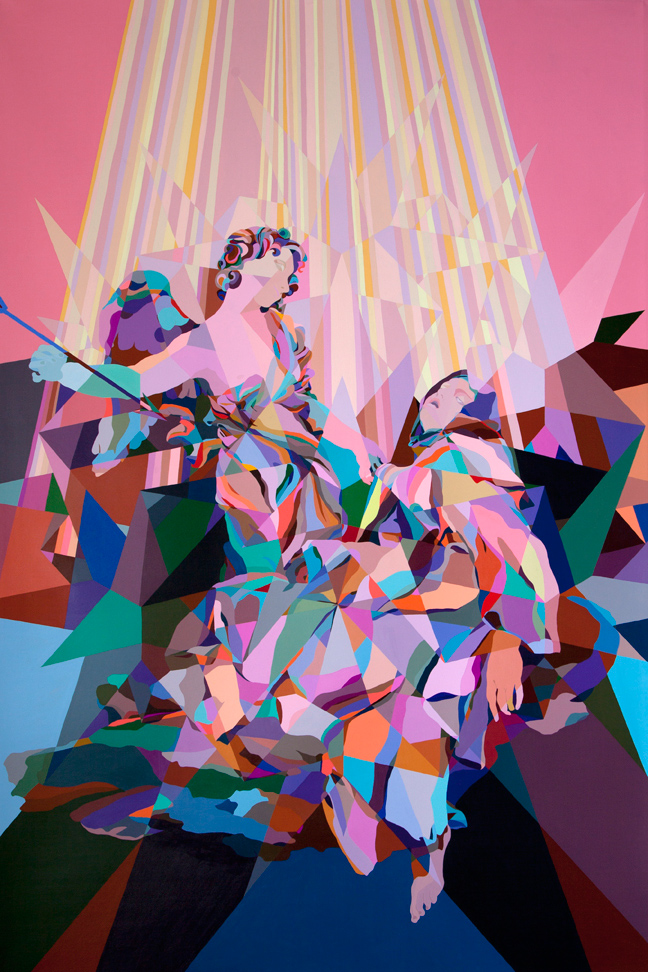 ON COLOR:
"Color is my everything first of all; I live for color. And I, for a long time, wanted to use every color.
…I'm obsessed with spectral color, how the eyes see light waves. They just mapped light waves being a wave and also a particle for the first time in human history, which I think is a huge game changer in science and something that I've been waiting for, for a while.
The way we see is through light waves and color and it's such an important thing. I think it's often – it's just so important to me. It's all about a feeling and an inspiration."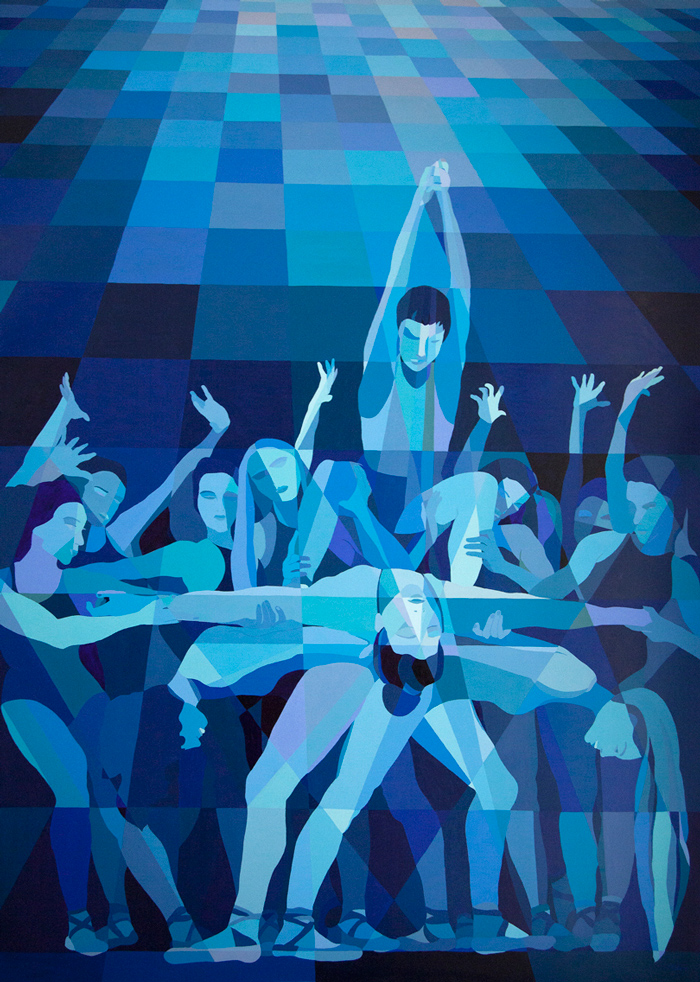 The Sacrifice to All That Is Good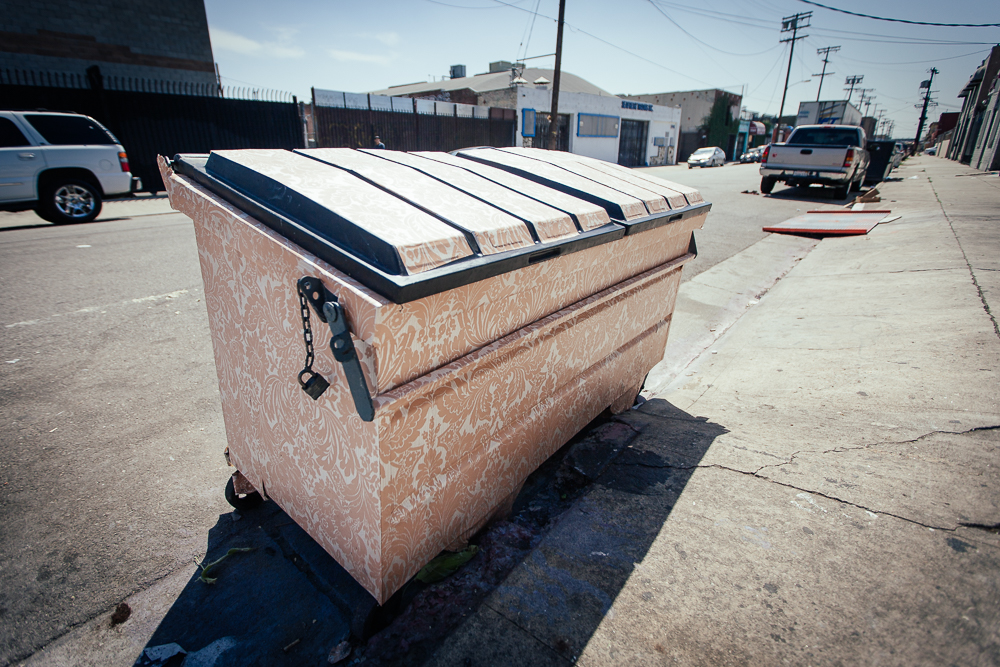 A new addition to her Wallpaper Dumpster Project.
ON SUPERCHIEF GALLERY:
"Well, I think it's the ethos or vibe of Ed and Bill, the proprietors of this beautiful Superchief Gallery… They're looking for different ways of creating and different modes of creativity. They do a lot of street art; they're an alternative space… They have a really beautiful community here and I feel like community mixed with passion really empowers artists to go big and to create and think bigger; dream bigger."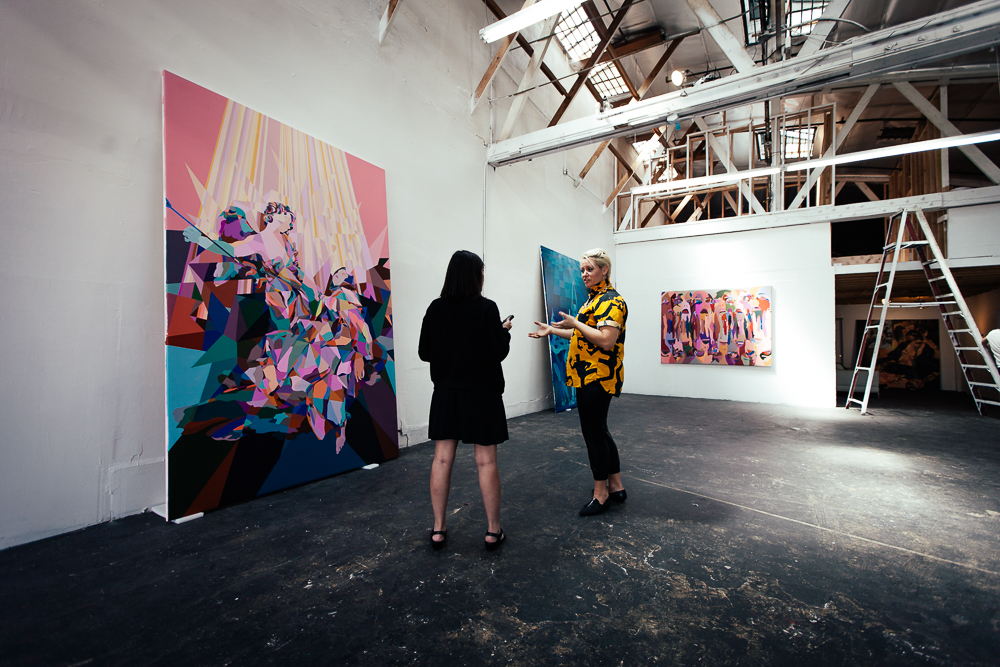 ON ITALY:
"Italy really invited me in and I got very lucky.
I was living [in LA] for four years after living in New York for eight years.   I got some grant money and started traveling and randomly stayed with a friend of a friend in Rome, who happened to be Attilio Vaccari,  this famous fashion designer. We talked for 13 hours. He was a painter when he was younger, and he went through every single one of my paintings. He went on my website and wanted to see everything.
The next morning, he offered me an unofficial residency [in Italy]. He gave me a studio and an apartment across the street from him and his boyfriend. They took me in, they became my Italian family, and he said, 'The only thing I ask is that you paint on canvas.' Because I was making a lot of strange installations on paper and different types of things. And that changed my life."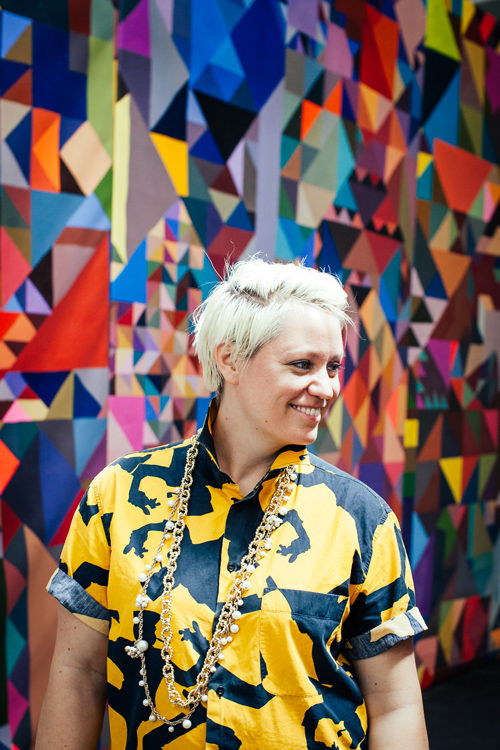 ::
Throughout the month, she will be hosting a series of cultural events at the gallery – with dancer Dola Baroni performing live during the length of the show's opening. This will also mark the return and the 6th year of her Wallpapered Dumpster Project, after creating the works in 14 countries, with coverage by The New York Times.