In a world poisoned by fake news, there's only one remaining medium of truth left on the spectrum: The Meme. Pure and uninfluenced by the treacherous world that it exists in, the meme has touched millions in need of something to relate to. We had the golden opportunity to talk to one of the meme's preeminent wizards, the young KA5SH placed on this planet in the vein of Gandalf to help shape humanity's progress towards the utopian future that memes represent—one where we all empathize with each other [Ed. note: he's the originator of the "i fuck with the vision fam let's build" meme you've been seeing everywhere]. "Even though it seems so minuscule, sometimes I sit and think about a meme for days before I even make it because I'm trying to make the most relatable content that's just funny for everyone," says KA5SH.
In his first group art show at Junior High gallery, by any memes necessary, described as a "meme-centric art show about empathy and coping," KA5SH gathered an ensemble of fighters to combat the darkness in the world (including @gothshakira—most artists at the show were prominent feminist meme-makers). The show was just over a week ago, and covered by both Dazed and Vice, but before it opened, we got a chance to talk to KA5SH about the divide between black and white Twitter, ownership in the world of memes, and where content creators stand in an uncertain future for the new medium.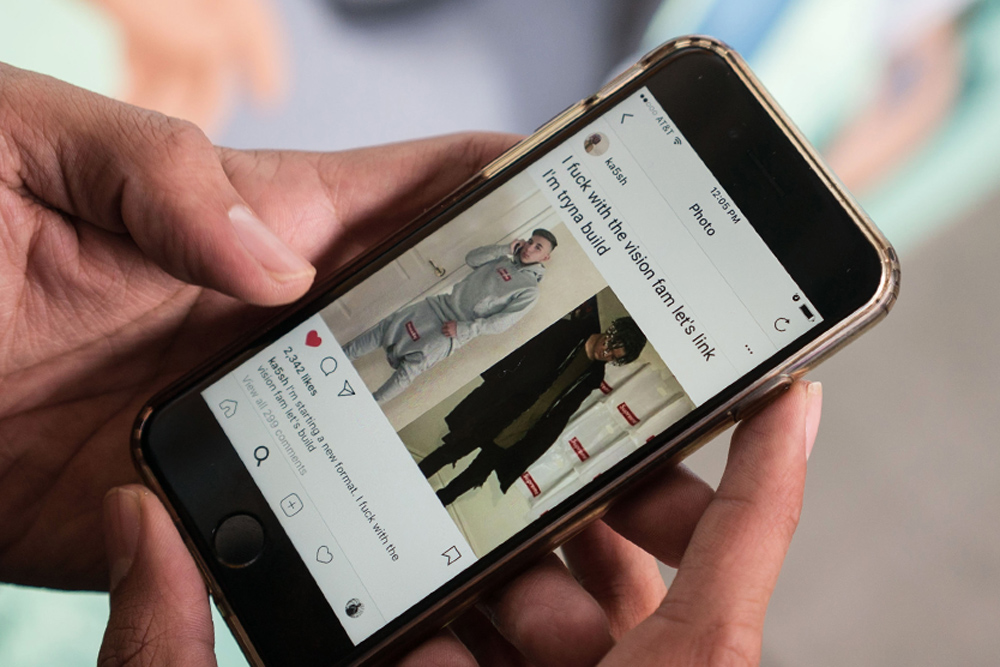 The original let's link I'm tryna build meme by KA5SH.
Senay: Tell everyone who you are.
KA5SH: My name is is KA5SH K-A-5-S-H and I'm an internet artist and rapper.
So you came into notoriety originally through your music. Can you talk about how you started in music and then how you went from music being your main focus to now your relationship with internet art?
I first started off doing a solo thing as Kash Ketchum and that wasn't really popping. I sucked, it wasn't good. So then I started a rap group called Weirdo and that was really cool we were punk-trap what we considered ourselves we were really avant-garde all this screaming and yelling and stuff. We had a good run but we hit a cap where we just weren't getting a pass where everyone else in the underground was.
"I realized since internet culture was changing, people weren't just looking for you to just put out music—they wanted you to be a one-stop shop for all the content."
You feel like it had a relationship with where you were geographically?
Yeah, yeah, totally I'm from Fayetteville, North Carolina. There wasn't a place for us, we were weird! We were all the weird kids and no one really got what we were doing. So we would have to travel far out of town just to find shows for us but we were getting kicked out of venues because we were weird and no one understood what we were doing... I feel like eventually I got frustrated with everything and just moved out here and went solo.
I realized since internet culture was changing, people weren't just looking for you to just put out music—they wanted you to be a one-stop shop for all the content. So what I realized that memes were a thing that was slowly taking off. I saw accounts like Sean Kingston and people who weren't super relevant but were posting memes all the time so I was like I'm going to get into this because micro content in between me dropping music. So then I learned that I was good at it because I was already funny so I kinda just started getting obsessed with it just the like high seeing myself getting a whole bunch of likes and all these shares that I wouldn't normally get off of music.