Buff Monster is at it again. The globally popular street artist turned pop culture repurpose-er has just released series 2 of his Garbage Pail Kids-inspired sticker cards. This time he did it in a very interesting way. He created a Kickstarter program to ask for capital to cover the high costs of printing. There must be some huge fans of these cards, because Buff asked for $10,000 and ended up raising $41,480. So melty!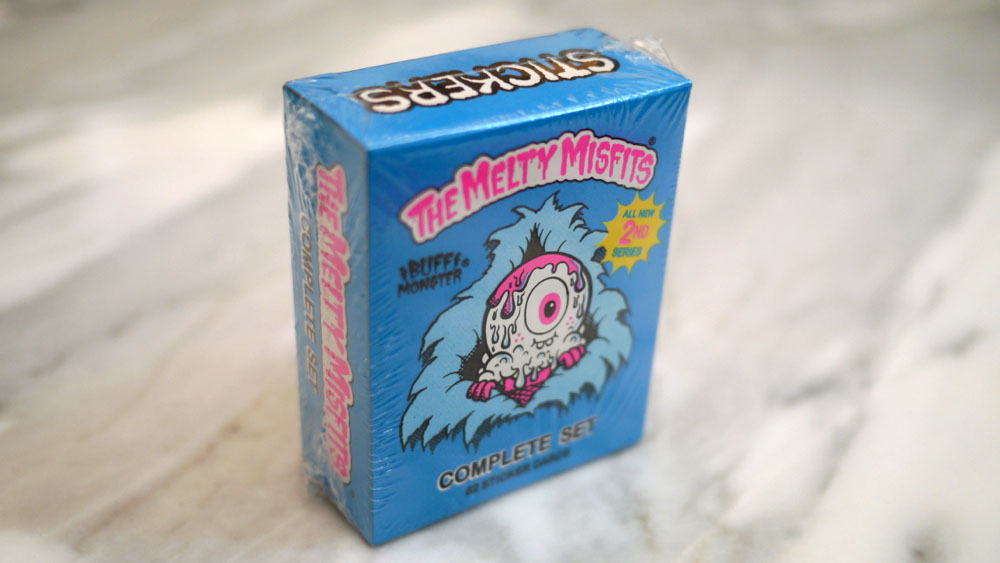 Much of his success can be attributed to the amount of detail and thought put into every piece of this project. First he concepts and sketches each character. Then each card is hand-painted using airbrushing and brushwork. Here, 8 puzzle cards put together form the mural of his NYC studio.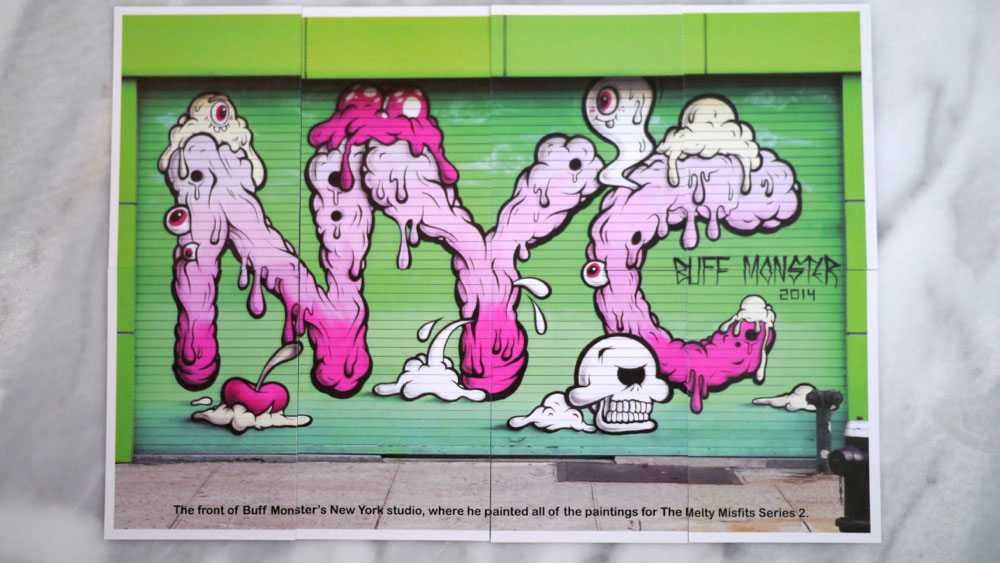 Different donations to this cause received different prize packs. Foil cards, error cards, signed cards, unopened packs that could contain a golden ticket. "ELLIS D" get it?!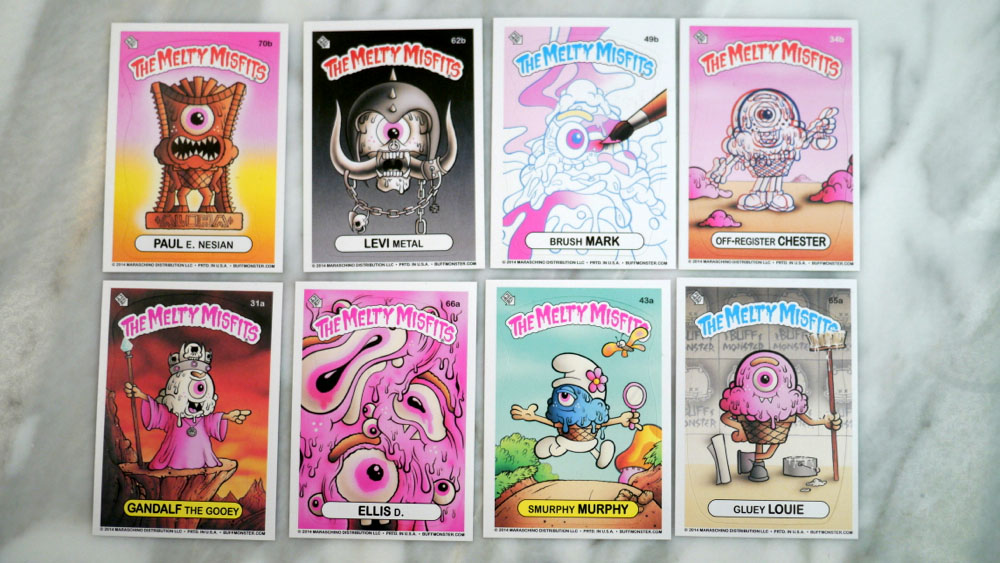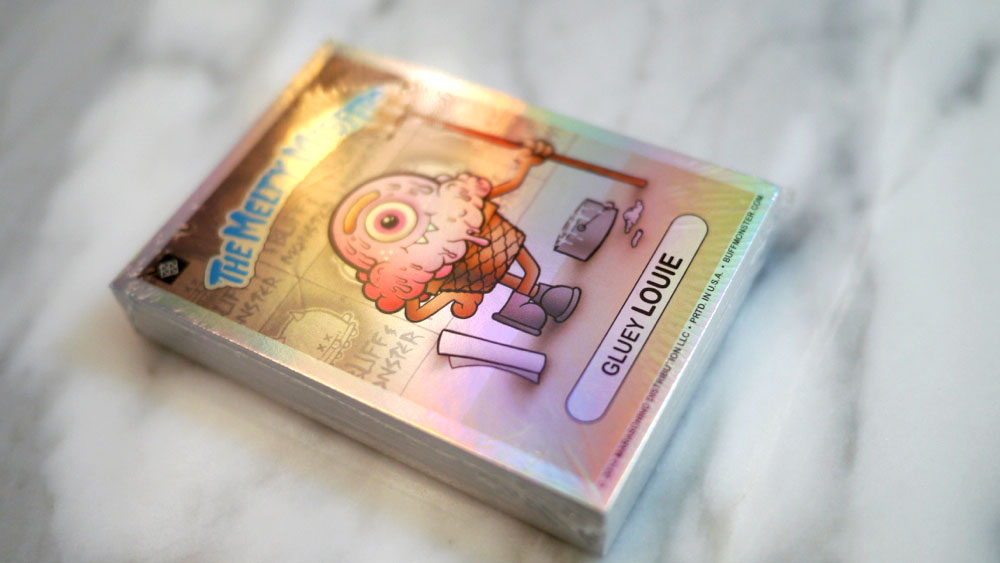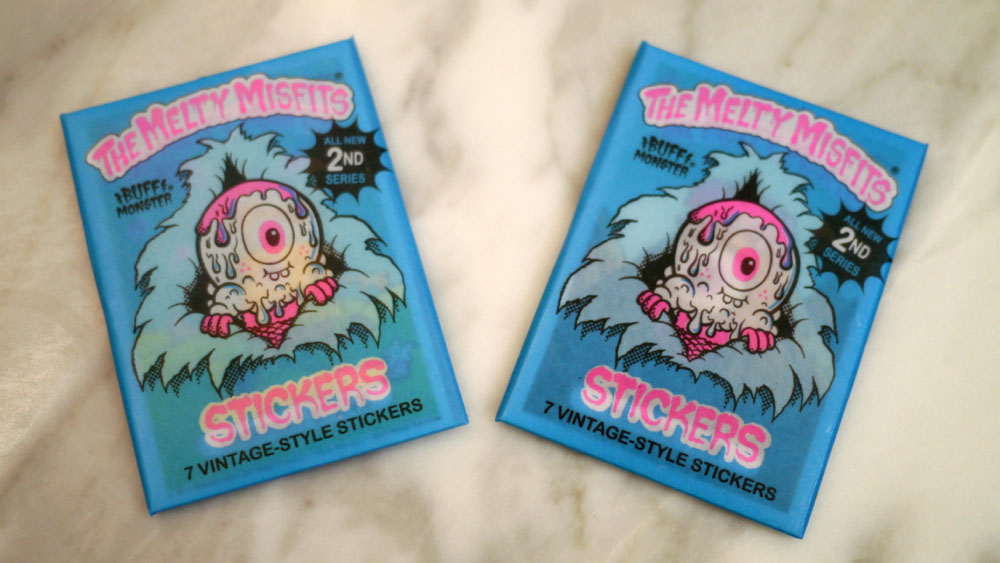 Cheap Toys are molded and painted by Buff Monster.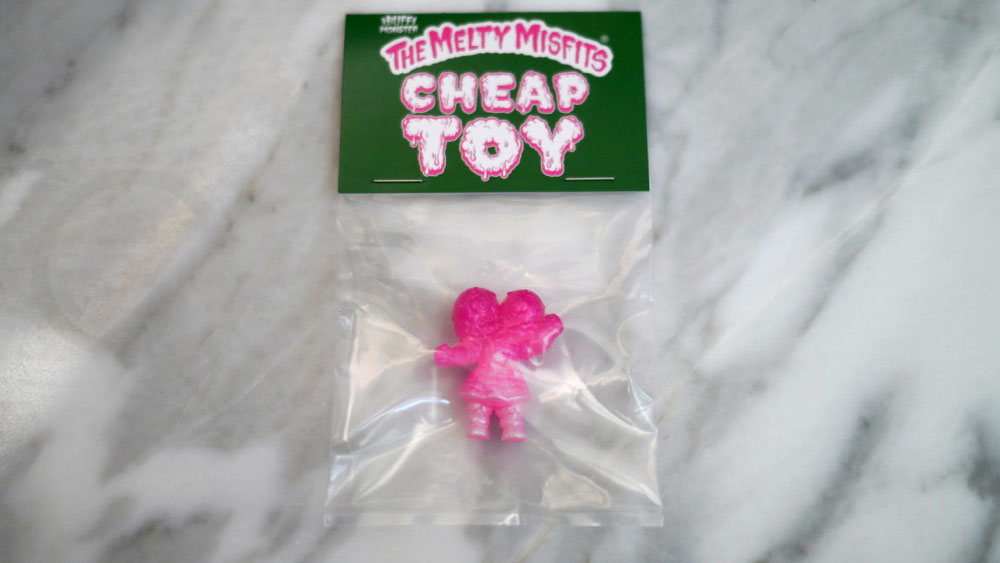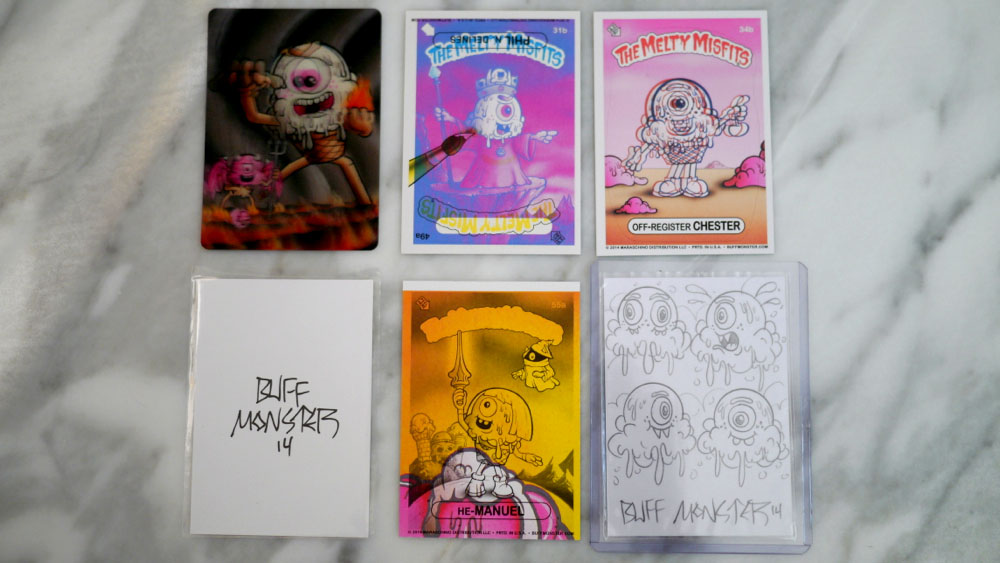 Lenticular cards, error cards, coupla sigs and a sketch. Check out Buff's site to see if any are left.