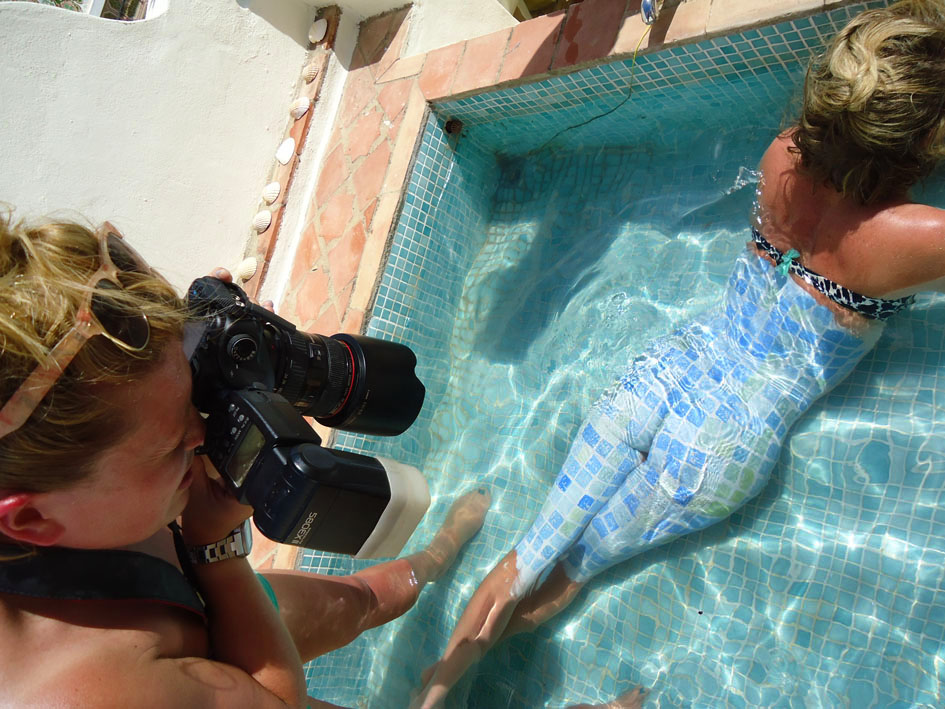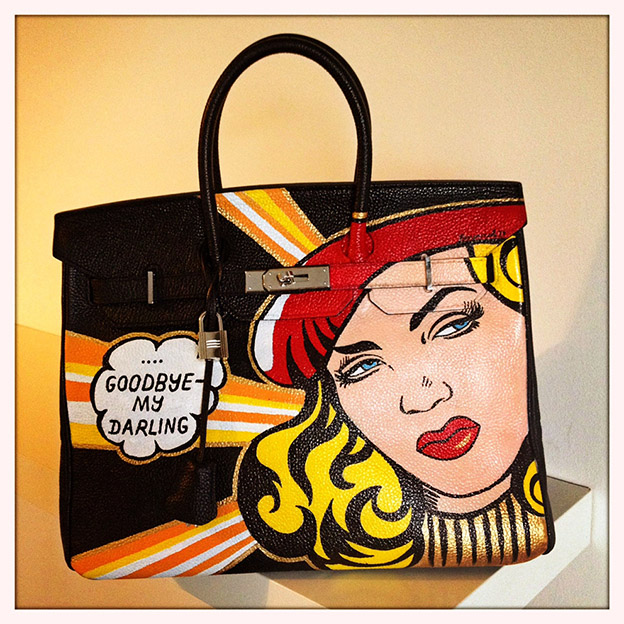 Any expensive mistakes?
None so far. When painting on such an expensive canvas, it requires discipline, patience, and a very steady hand.
How many bags can you paint in a month?
It really depends on the design, if it is one or two sides, and what type of bag it is. The process is lengthy from discussing the concept with the client, to research, sketching and actual painting. Dependent on size and the above, perhaps 4-7 a month, bearing in mind I have to keep room for painting on bottoms too!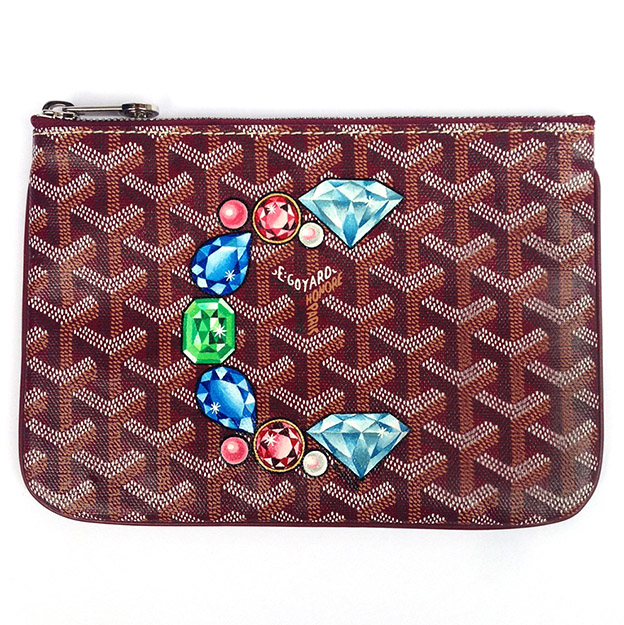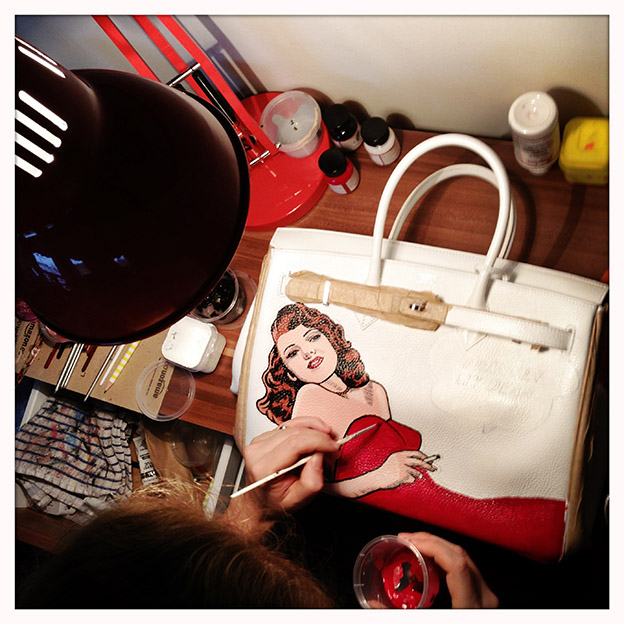 Does the paint chip or flake off?
I use Angelus Shoe Polish from Angelus Direct. It is a superior paint designed to paint on leather/vinyl and stay chip free, crack free, and waterproof, providing you paint using correct methods from cleaning the surface, prepping, painting and varnishing.
What did you do with Charlotte Olympia?
I was commissioned by Charlotte Olympia for Neiman Marcus, Miami, to paint 100 pairs of limited edition signature 'Dolly' shoes for Art Basel December 2012. It was a labour of love but the results were fantastic and they sold out within minutes receiving international press from Elle US to French Vogue. I am constantly getting requests to paint more Charlotte Olympia shoes, but that was a special project. Perhaps Charlotte Olympia and I will work together again.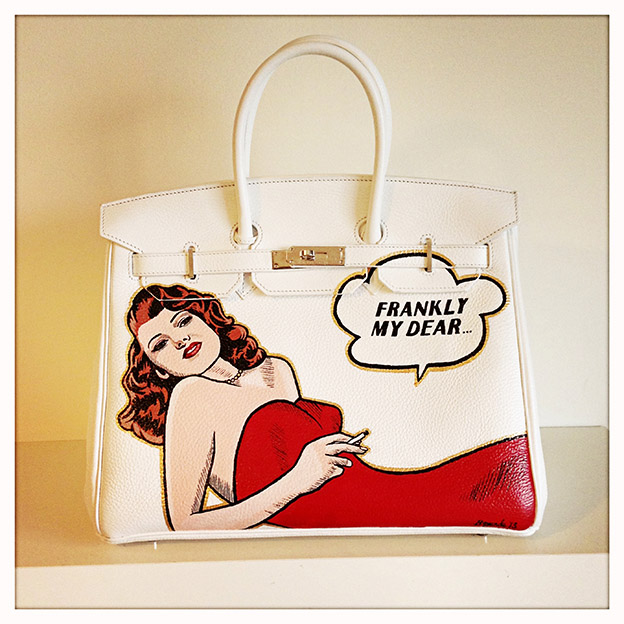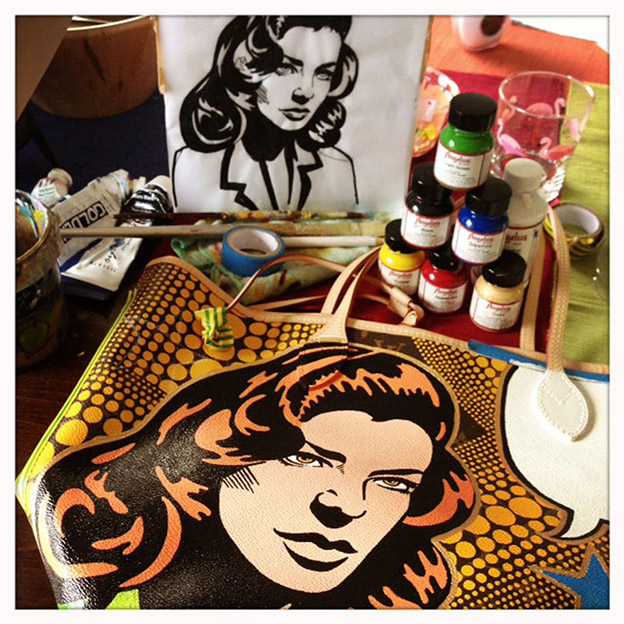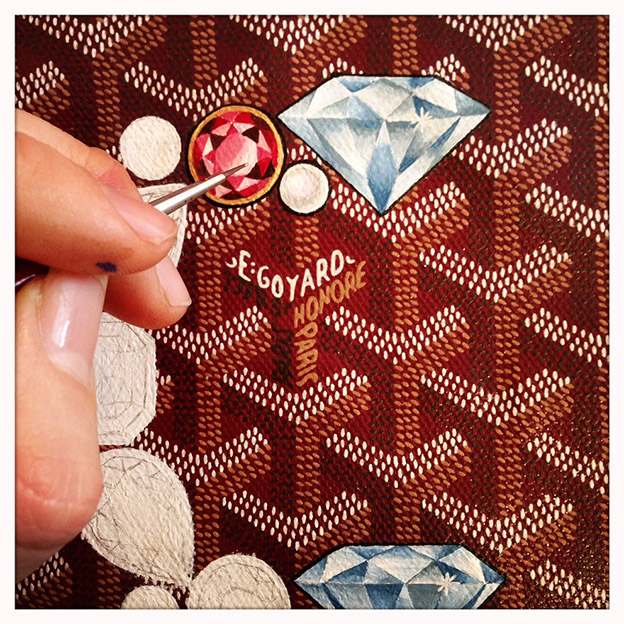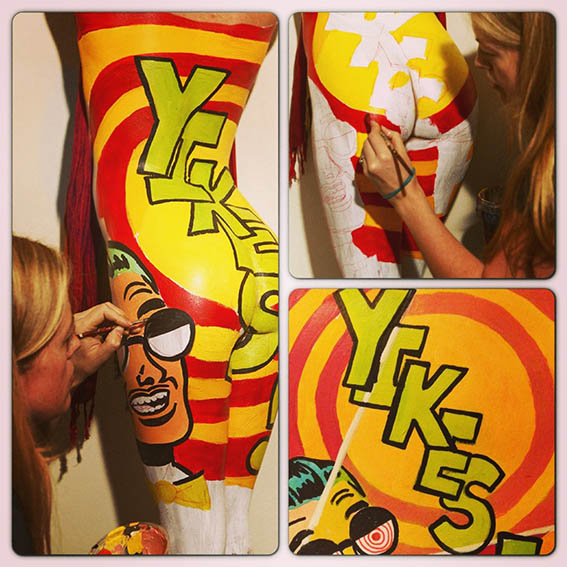 Is there anything you won't paint?
As I said before, I like unusual canvases, I like the challenge [and] regularly paint on walls also. I will never stray too far from painting on the body as that is my first passion and my "signature" canvas.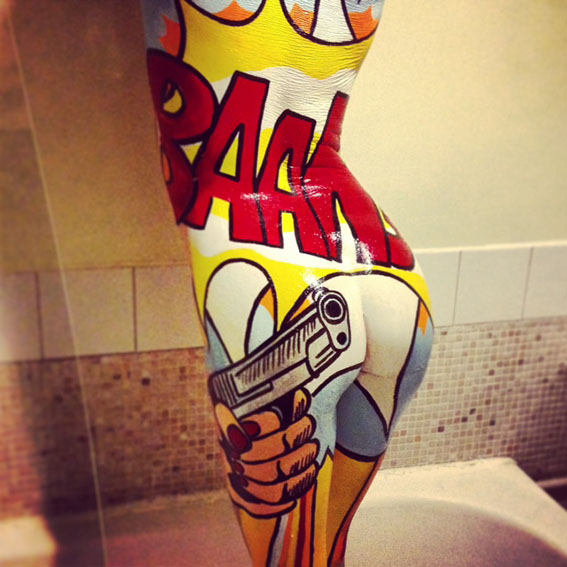 Clients can request anything they want – would you say your jewel font is your exclusive creation?
I have two style of art: my first is addressing gender stereotyping in popular culture where I get to have enormous fun mashing up familiar imagery with cult classic film quotes to song lyrics. This art has a message and is a mutual decision between myself and the client, where the client admires my art and wants a piece that fits in with this style. Currently I am in love with the glamour of "Old Hollywood" and the timeless classics of film noir. The second type is more client-led, where I simply paint initials and names out of objects; this can be from jewellery to tropical birds to diamonds. This art is just fun and colourful and gives clients the opportunity to put their stamp on their bag.
Any upcoming secrets you are willing to tell us?
That would be telling! But there is lots of exciting stuff happening. I will keep you posted!