Living in LA, we spend a significant percent of our days commuting from place to place, staring out the window in dead stop traffic, admiring the colorful lettering plastered across walls and alleyways as we try to avoid contracting road rage and a ticket for obsessively checking the Instagram feed. With so much scenery rife with politics and history sprayed right in our own backyard, just driving from A to B can be more of a tutorial than visiting an art gallery. If you know what you're looking at. That's where the Getty Research Institute and their rare books curator David Brafman come in.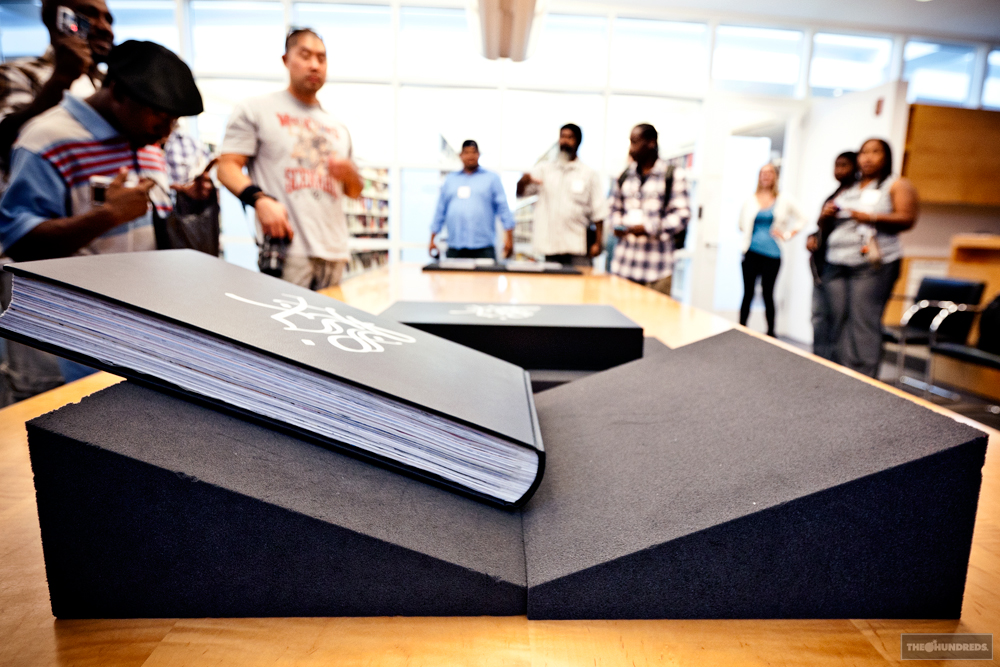 LA liber Amicorum (Book of Friends), more popularly known as the Getty Graffiti Black Book, is the beautifully-bound brainchild of avid street art collector, Ed Sweeney, featuring more than 142 original pieces from 150 of LA's legendary graffiti and tattoo artists, including Angst, Axis (featured on the book's first page pictured below), Big Sleeps, Chaz, Cre8, Defer, Esteven Oriol, EyeOne, Fishe, Heaven, Hyde, Look, ManOne, and Prime (to name a few). "Some of the artists were from rival tagging crews and weren't willing to be in the same room together; they were willing, however, to have their work bound together into the Getty Graffiti Black Book," says curator David Brafman. After years of collecting within the genre, educating himself on subculture's most influential artists, Sweeney was struck with the groundbreaking idea to build upon the traditional graffiti black book — the graffiti artist's sacred bible — and turn it into a large-scale, comprehensive "Black Book" of 21st century Los Angeles streetwriters. A merging of mediums that was, up until now, unprecedented.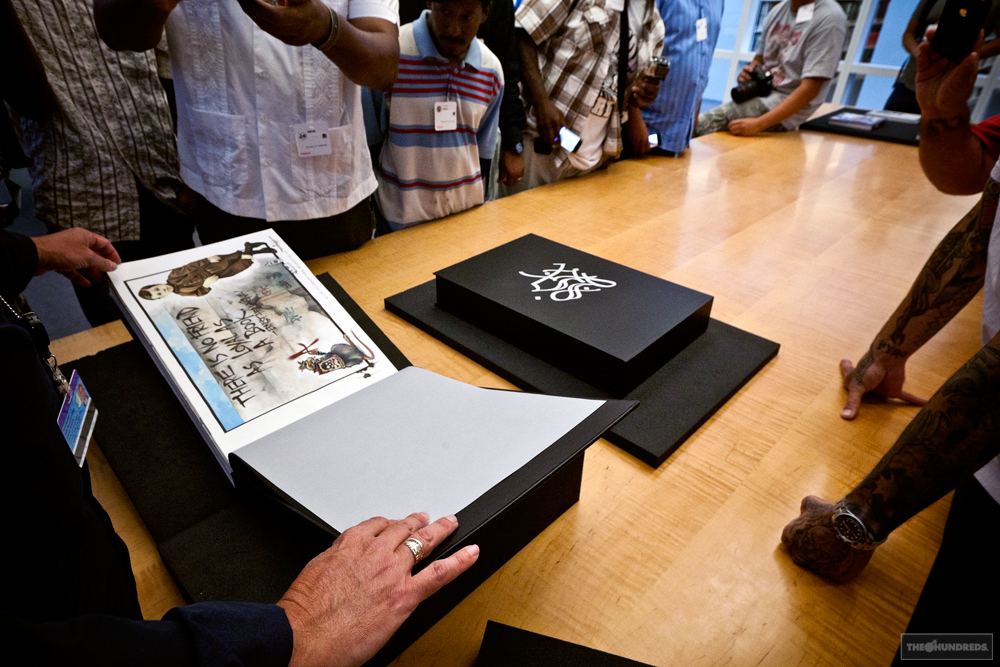 Co-curator EyeOne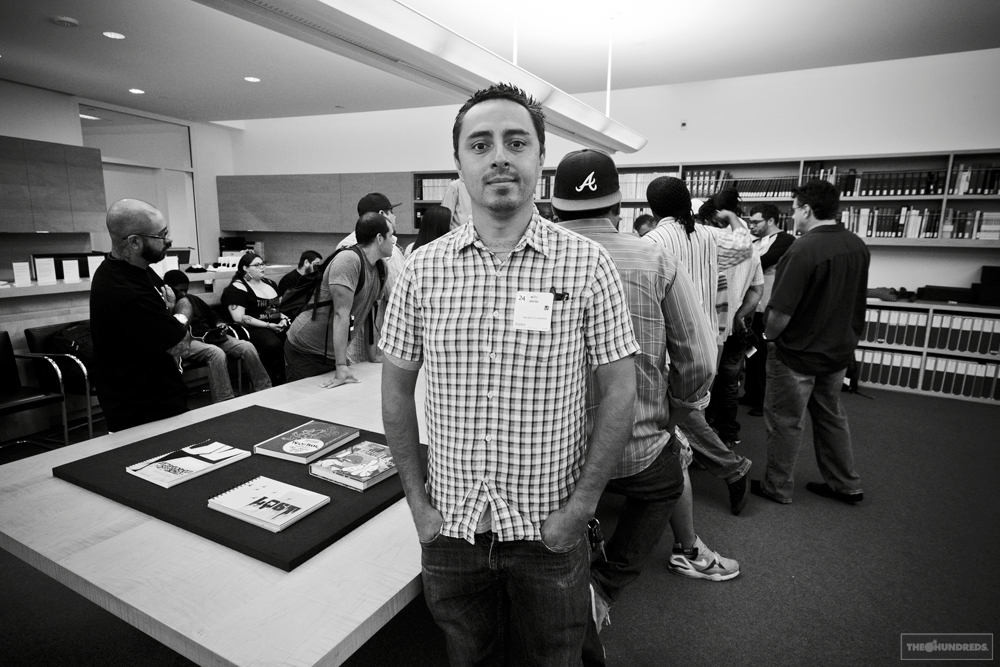 To begin this ambitious project, David, Ed, and GRI's head curator Marcia, invited LA's foremost tattoo and graffiti artists to visit the Getty Research Institute to discuss would-be plans for the future project. For inspiration, the group scanned the vault's collection of rare books from the 1500s to 1700s — a holy grail documenting type design and Renaissance calligraphy — the roots of modern day lettering and typography, without which programs like Illustrator and InDesign would be null and void.
This past weekend, the Getty Research Institute held a private viewing of the book, reserved for the contributing artists, their proud families, and other involved parties. We were honored to be welcomed into the room to observe the landmark moment when many of these longtime writers would see their life's work and passion immortalized in hard cover, and recognized as a legitimate and historically relevant art form for the very first time. Brafman thumbed through the book page by page — inviting each artist to speak on his or her piece (only three female artists are featured in the book, and none were present the day we visited). Many of them touched on the importance of leaving a legacy behind, and many more were moved to tears by this momentous occasion. In the streets, there may be beef, but in this room, it was all about celebration, peace, and celebrating these pieces. Fore a more detailed account of the book and participating artists, visit The Getty Research Institute. You can read Brafman's comprehensive blog post about the project here.