Like many bloggers/writers/journalists out there, I suffer from writer's block. When it comes to writing these things, I'm usually pretty bad at it and it's something I struggle with every time I do a post for The Hundreds. I sat here trying to think of different angles for this, but I honestly feel that pictures always tell the story best when it comes to car features. In the cases where the car is heavily modified, then I would agree that listing mods would be important to a car feature. But in some cases, when the car is a classic and relatively stock car, you just let the car speak for itself.
This next feature is a prime example of that. This is Mishel's BMW E30 M3. This car is what many die-hard BMW enthusiasts would consider to be one of the most sought after BMWs. I'm a Subaru guy myself, but if I ever thought about getting a BMW, it would be this same exact model. In fact, one of the main reasons I got my Subaru is because of this car. If you were to look at the box fenders on this car, you would definitely see the inspiration Subaru lifted to develop their 2002-2007 WRX's.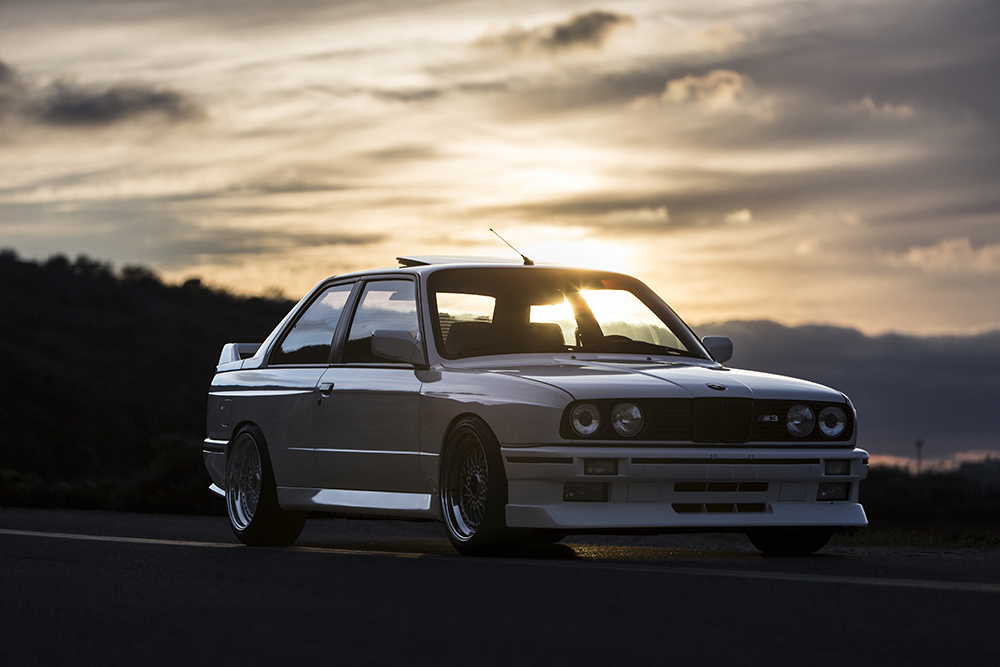 There isn't much I can say about this car except that it's one of the cleanest E30 M3's I've ever seen. Mishel did an amazing job modifying the car so that it's different, but still maintains that classic E30 M3 look. The E30 M3 remains to be one of my favorite cars even after twenty-eight years since first being launched. Before this shoot, I absolutely loved the car. But now after the shoot, I know that I need to own one in the future. Many thanks to Mishel for taking the time out to make this shoot possible.